It's been a busy week! I'm grateful for all the shout-outs about my interview on 11 Alive, featuring Barrett and the story about the new garden at his middle school. I really appreciate the support (but still cringe whenever I view the clip).   The excitement didn't end there – the Huffington Post Parents posted one of my blogs, with Barrett's picture front and center on the page. The boy is going to get an attitude! I was overwhelmed by all the positive comments and shares.   Thank you, thank you, thank you! If you missed it, you can read the article by clicking here: Huffington Post.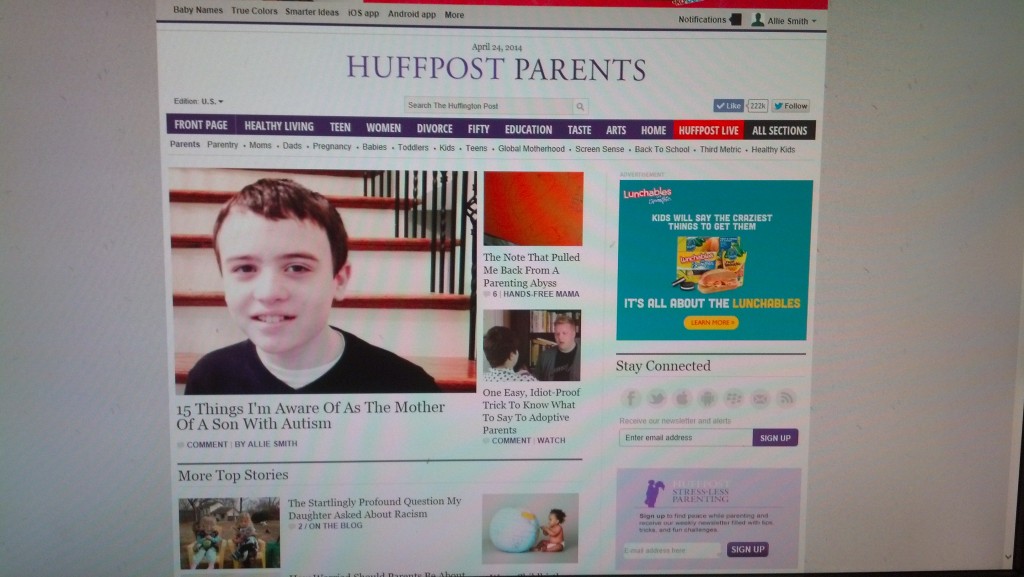 With all my autism awareness posts, I've dropped the ball on promoting some of my other writing commitments! My latest My Forsyth book review is out and I want to share that with you. My Forsyth has been incredibly supportive of all my autism awareness efforts. My editor, Julie, put me in contact with the Forsyth Herald, which ran my article about Exceptional Children's Week. The paper also sent a reporter out to this week's garden dedication.   I'm very grateful to both publications.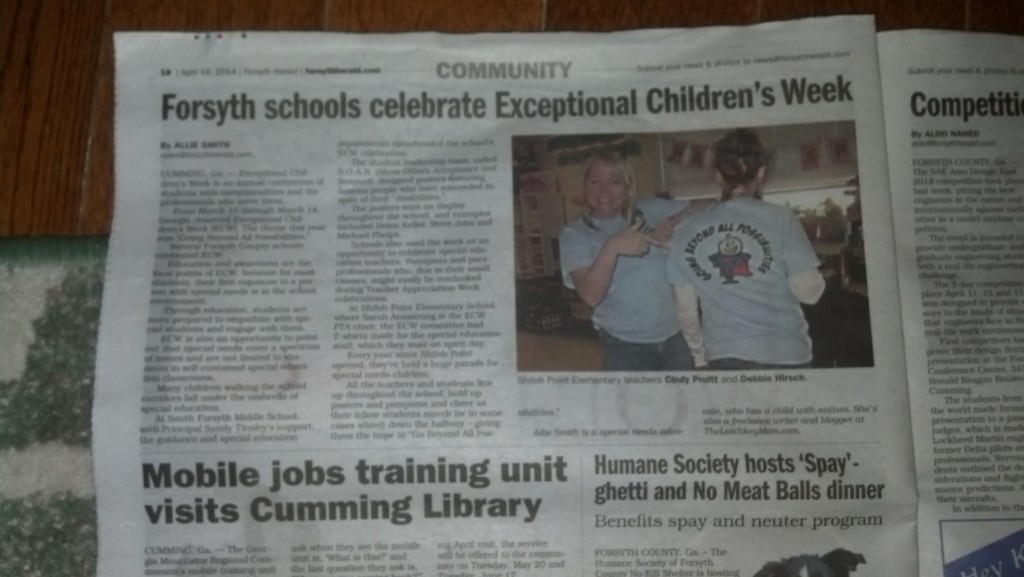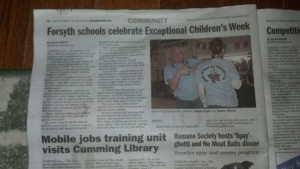 The week is not over. I'm off to the Special Olympics today.   Have a great weekend everyone! If you're looking for a good book to read, check out my review of The Aviator's Wife in this month's issue of My Forsyth. It's a fantastic book!  And if you don't have the eyes of Superman, you can read the text of the review here.