Time to stock your beach bags. June has many, many new books for us to enjoy this summer. Seriously, so many fun reads. Here are just a few: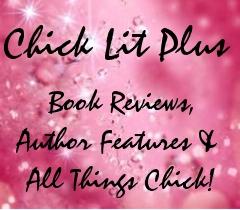 Eight Hundred Grapes: A Novel by Laura Dave – June 2, 2015. This is a novel about secrets – those you share and those you hide. Georgia Ford seeks refuge at her family's winery in Sonoma after she discovers that her fiancé has been keeping a huge secret from her. Once she's home, Georgia's disheartened to learn that her own family hasn't been completely honest with her either. As the Ford family begins to fall apart, Georgia must contemplate her own ambivalence as she tries to figure out how to fix her life. This is a dramatic family tale has already been optioned for a movie, so it promises to be entertaining.
In the Unlikely Event by Judy Blume – June 2, 2015. In 1987, Miri Ammerman returns to her hometown, Elizabeth, NJ, to commemorate the thirty-fifth anniversary of the worst year of her life. In 1952, a series of planes literally fell from the sky (this novel is based on real life events), shattering a period that should have been one of the happiest in Miri's life. She was fifteen, in love for the first time, and excited about the future. Blume takes the reader back in time with nostalgia and details about some of the people who were on the planes. This is the story of a generation coming to terms with unlikely events and social change.
It's You by Jane Porter – June 2, 2015. Ali McAdams suffers a terrible loss that sends her to Napa Valley, to spend time with her emotionally distant father. Ali's dad has moved into a retirement home following the death of her mother – and it's there that she meets the cantankerous Edie. Edie is a ninety-four year old woman who has also loved and lost. The two women bond over their grief. In a quest to bring closure to Edie, Ali travels to Germany to learn about the German resistance during World War II. Will solving the mysteries of the past help Ali heal her broken heart?
Royal Wedding: A Princess Diaries Novel by Meg Cabot – June 2, 2015. Fans of the Princess Diaries rejoice – Mia is back! It's been five years since our princess graduated from college, and now she's living and working in New York City. After her longtime boyfriend, Michael, proposes to her, she's faced with the task of planning a very public wedding. Her grandmother has ideas of her own – and they may cause Michael to change his mind. Adding to the mayhem is the discovery of a planned political coup that could rob her father of the throne. It's up to Mia to ensure these family secrets have no effect on her wedding – or her royal destiny.
The Status of All Things by Liz Fenton and Lisa Steinke – June, 2, 2015. This book is for those of us who abhor "FakeBooking." Kate is a woman who is obsessed with social media, always one to portray her life in the most fabulous light for the entire internet to see. After she's jilted at her rehearsal dinner, FaceBook is the last place Kate wants to share. Then she wakes up, back in time, with the amazing ability to rewrite her history using – you guessed it, FaceBook. Yet despite her attempts to make things right with her finance and for her friends, Kate learns that she doesn't have the power to change fate.
There are nine more book previews, so jump over to Chick Lit Plus to read about books written by Lori Nelson Spielman, Emily Liebert, Danielle Steel, Elin Hilderbrand, Wendy Wax, Patti Callahan Henry, Candice Bushnall, Jane Green, and Beatrix Williams,. Click here.