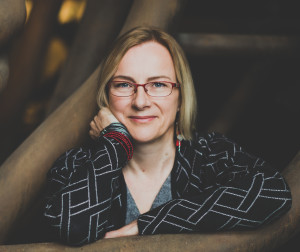 For this week's Books of My Life, I'm featuring author Barbara Claypole White. I confess I wasn't very familiar with her books, but after doing research for this post, I'm very intrigue – and ordered a copy of her latest novel. Barbara's personal backstory, about how she became a published author, is very interesting. Aspiring writer's, you must read it! Also, Barbara has won a number of prestigious awards for her writing. I feel a kinship with this author, because she has a son with special (invisible) needs, who has served as a muse for many of her stories.
On September 27th Barbara latest novel, Echos of Family,  was published. My friend Andrea at Good Girl Gone Redneck wrote a great review of the book.
Marianne Stokes fled England at seventeen, spiraling into the manic depression that would become her shadow. She left behind secrets, memories, and tragedy: one teen dead, and her first love, Gabriel, badly injured. Three decades later she's finally found peace in the North Carolina recording studio she runs with her husband, Darius, and her almost-daughter, Jade…until another fatality propels her back across the ocean to confront the long-buried past.
In her picturesque childhood village, the first person she meets is the last person she wants to see again: Gabriel. Now the village vicar, he takes her in without question, and ripples of what if reverberate through both their hearts. As Marianne's mind unravels, Jade and Darius track her down. Tempers clash when everyone tries to help, but only by finding the courage to face her illness can Marianne heal herself and her offbeat family.
Sounds cool, doesn't it? You can order your copy buy clicking here (unaffiliated link).
♣
What was your favorite book as a child? Charlotte's Web. It's the most authentic "love story" I've ever read.
What's a book that really cemented you as a writer? Summer Sisters by Judy Blume. It's the book that made me want to become a writer and I go back to it time and time again.
Is there a book that you didn't understand what all the hype was for? There are two.Twilight and Fifty Shades of Grey. I didn't get either.
What's a recent book you wish you'd written? Sweetbitter by Stephanie Danler. I just finished it and was completely obsessed.
What's a favorite movie adaptation of a book you loved? The Devil Wears Prada by Lauren Weisberger. Brilliant book, brilliant movie.
What was an illicit book you had to read in secret as a child? Forever by Judy Blume. In retrospect, it probably wasn't as illicit as it seemed at the time.
What's a book people might be surprised to learn that you loved? An Absolute Gentlemanby R.M. Kinder. It's based on the author's real-life relationship with a serial killer.
Who is your favorite character? Charlotte in Charlotte's Web. She's elegant and scrappy at the same time. That's not easy to achieve.
If there were only one genre that you could read for the rest of your life, what would it be? Women's Fiction
Books or eReader? Both, depending on my mood. I still love to hold a book in my hand and turn the pages, but sometimes an eReader is simply more convenient.
Do you keep your books or pass them on? Keep. I will lend, but I like to get them back. Books are the ONLY thing I hoard.
Do you have a favorite place to read? On my porch. Or on a lounge chair in Cabo San Lucas!
Do you have a favorite bookstore? Barnes & Noble in Westport, CT. It's my local bookstore so I'm partial.
Thank you Barbara! I'm with you on Twilight and Fifty Shades and have repeatedly gotten into trouble for stating it.  I read Summer Sisters, and it's made numerous appearances in this series, but I don't remember very much about it. I think I need to re-read it, because so many writers and bloggers have sited it being an important read for them. And almost everyone has given an illicit shout out to Forever.  I loved the Devil's Wears Prada movie. So good. I also hoard books, but wish it was the only thing I did:)! Finally, as a former server, Sweetbitter really resonated with me.
You can follow Barbara Claypole White at the following places:
Barbara Claypole White website