What's really in your bag?
After a busy weekend, and a few days spent "self-promoting" some recent blogs (so sorry) and trying to meet some rapidly approaching deadlines, I haven't had time to get any blogs posted.  This morning I read a blog that I thought was fun and I'm totally "stealing" it from Stacey Loscalzo, who credits the idea to the blog A Cup of Joe (featuring illustrations of bag items by Emily McDowell).  All three blog are cool – so check them out.  So without further lazy ado… 
Here's what's in my bag:
♦  Wallet, make-up bag, checkbook
♦  Reading glasses and sunglasses (and case)
♦  Spiral notebook, multiple pens
♦  Book I'm reading: The Aviator's Wife
♦  Framed picture of me and my bro.
♦  Audrey's coin purse
♦  Mini-purse which held my gift cards, which apparently opened – thus there were random gift cards floating around.
♦  Receipts, hair clips, gum wrappers
♦  My Amex (missing for a few days – now found)
♦  Lipstick (missing….ditto)
♦  Somebody's socks
♦  Gloves
♦  Business and appointment cards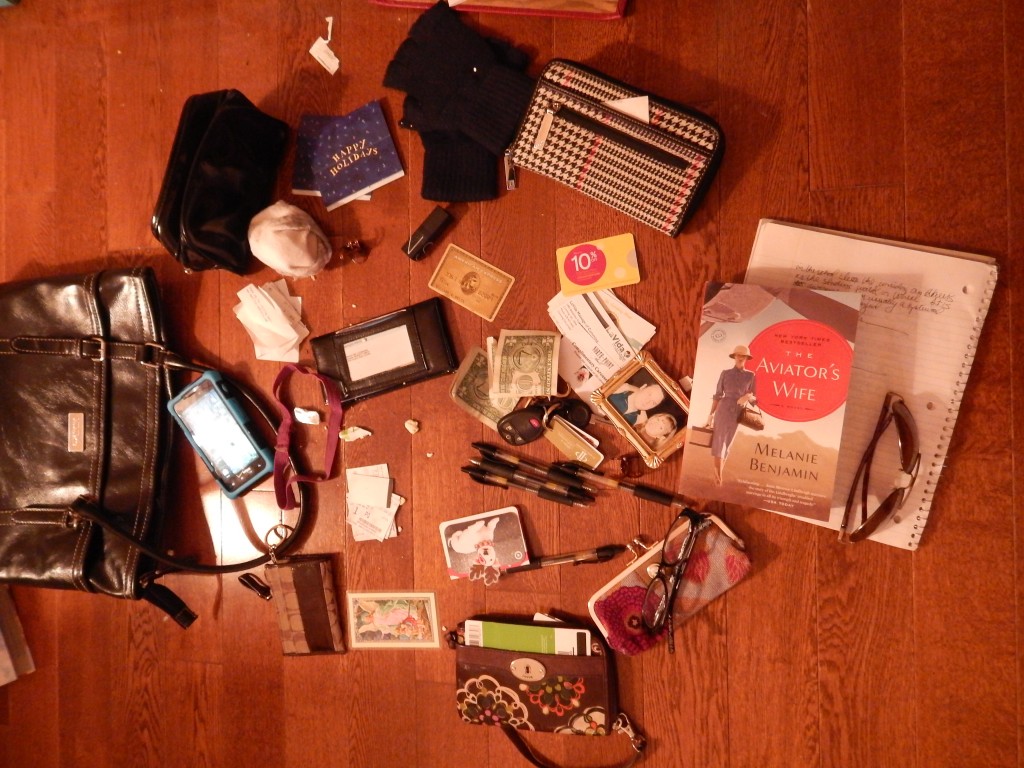 What's in your bag?