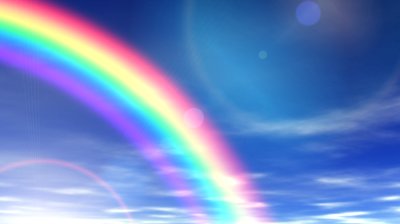 "This parenting stuff is for the birds!"  I've muttered this more than once in the last few days.  Sometimes I just feel completely inadequate for the job, and I really hope other parents feel the same way.  Recently, my husband and I found ourselves in a parenting quagmire and were still dumfounded by what happened.  I also feel some regret for how we handled it.  I'm going to share it, because I'd appreciate feedback and opinions on how others might have dealt with the situation.
My husband and I were out on a "date."  It wasn't late, approximately 8:30, when my phone rang.  It was our drama queen (age nine) and she was hysterical.  I felt that punch in my stomach, immediately fearing the worst.  I really should know better by now, but I still go dark immediately.
I frantically asked, "Who's hurt?"
"Nobody," she answered through gasps.
I continued, "Is the house on fire?"
"Nooooo!"  She emphatically replied.
"What broke?"
"Nothing!"  She'd started to sound irritated.
With tested patience, I continued.  "Audrey, what happened?"
She told me that someone had spilled her rainbow loom, and that the case and all the rubber bands and beads were scattered on the floor.   Apparently everything had been on the bed in our room, and when she walked in, she found everything all over the bed and the floor.  She went on, with new tears, to explain that it was a disaster and it would be impossible to fix.
Then my husband's phone rang.  It was Hunter, who was "in charge."  Hunter seemed unaware of the disaster and only wanted to debrief with his dad about the Chargers and Colts game.  Oh, it was time to go home.  I assured Audrey that we'd get to the bottom of it and that I'd help her clean it up.  She just needed to calm down.
When we got home, our drama queen was leisurely sitting in the chair in my bedroom, watching TV with her feet propped up.  My youngest guy was lying on the bed, next to a scattered pile of rainbow bands.  No one was crying, and no one was cleaning.  I assessed the "disaster," which didn't appear to be that bad.   There was rainbow shrapnel on the bed and some on the floor.  I was a little irked that our evening was cut short, especially since Audrey didn't seem to be the least bit phased by the situation anymore, nor did I appreciate the fact that she hadn't started the cleanup process.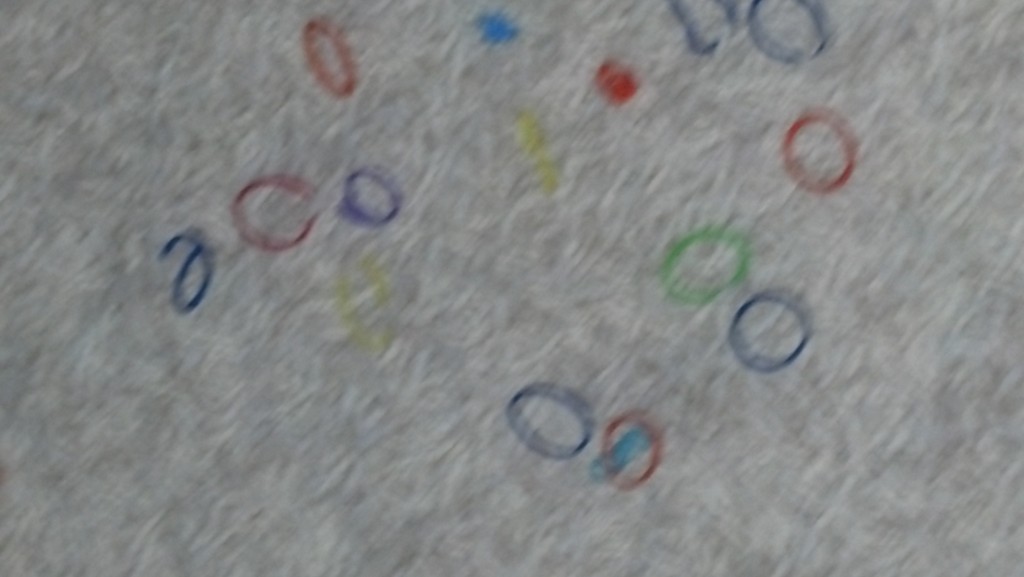 I rallied the troops and Daddy, Aud, Cammy and I started separating the colors and putting them back into the individual compartments.   Something wasn't right, because it took only a few minutes.   There were maybe only a hundred bands and perhaps 20 beads on the bed.  There was even less on the floor.  Where'd the rest go?
I looked under the bed, carpet, covers and pillows – nothing.  Folks, we were missing about 1000 rubber bands here.  We asked Audrey and Camden, who both replied, "I don't know."  We called Hunter into the room and he claimed, "I have no idea."  Next was Barrett, but as you can imagine – he wasn't offering up any clues.
As parents, we were thinking, what the hell?  Where did ALL the rubber bands and beads go?  And why was no one talking?  This gang loves to rat each other out, so the silence was weird!  We were upset, because it was such a ridiculous situation.  Obviously someone had to be lying, because the rainbow paraphernalia didn't just vanish.  And we weren't talking about gold coins here.  So what do the three siblings of a brother with autism do?  Yep – they blamed it on Barrett.  Well Barrett has neither the patience nor the fine motor skills to pick up so many tiny things.  Also, conveniently (or not), he doesn't have the communication skills to defend himself.  Case closed, or so they thought.
In retrospect I admit that our reaction was a little over the top.  We yelled and sent everyone to their room, and weren't nice about it.  Oh the hysteria from the younger two, and the look of betrayal from Hunter.  Barrett couldn't have cared less and seemed happy to have to go to his room with Hunter.
Our first thought was that someone didn't want to take the time and care to clean it up properly, so they'd decided it would be easier to throw it all away.  We checked all the trash cans and drawers and cabinets in our bedroom and bathroom.  It was at this point that another theory developed.  The toilet?  We have septic, so we weren't looking forward to any problems there, let me tell you.  I kept saying "no way," and my husband kept suggesting it was possible.  Then he proposed that Barrett may have mistakenly swallowed them.  1000 pieces?  Again, no way – but it was a good angle to use for information gathering purposes.
We called everyone out of their rooms for another interrogation.  Two were still crying.  We explained our "theory" that Barrett may have swallowed the rubber bands, in which case he could get very, very sick and we'd need to get him to the emergency room.  Before I loaded him in the car and had to spend the night in the ER, we'd appreciate it if whoever did whatever to the rainbow loom would come clean to save us the trip, time, aggravation and a co-pay.
We got nothing.
***At this point in the story, I am changing the names of the children involved, so that those of you who know them, will give unbiased opinions.
We were feeling defeated when "Lane" offered his/her two cents. "I think it's obvious that someone flushed it all down the toilet."
Oh really?  So I inquired, "And why do you think it's so obvious?"
Lane explained that there was a "trail" of bands leading to the toilet in the master bath.  Interesting, considering we didn't see a trail.  Their dad pounced, and demanded Lane admit that he/she did it.  He/she insisted that he/she didn't.
There was more loud family back and forth, with one child jumping, flapping his hands and laughing.  We were getting nowhere, so we sent them all back into their rooms.
We were both really upset that no one was talking, but my husband was pretty certain that they'd been flushed and went outside to the septic tank to investigate (you have to know and love my guy to comprehend how this was a reasonable option – he's my Tim "The Tool Man" Taylor when not working at his desk in the Bat Cave).
While he executed his mission, I decided to perform my own personal one-on-one interviews with the kids.  After questioning one of the children, "Pat", I'm convinced that he/she was not involved.  Ditto for "Alex," as he/she is not good at lying and typically easy to "break."  With "Jamie" I attempted to recreate the crime.  My preliminary conclusion was that he/she did not perpetrate said crime.  Not saying that it wasn't plausible, just not probable.  With "Lane" I tried manipulate the situation with guilt, and he/she wasn't buying it.
Evidence in the septic tank amounted to a few rubber bands, but there were nowhere near the phantom 1000.
Mom and Dad went to bed – peeved.
In the dawn of a new day, the original crime did not seem to be a big deal.  At that point, it was obvious that Barrett hadn't swallowed them.  Not saying he wouldn't try one, but his tastes are discriminating and I'm confident that rubber isn't on the list.  The thing that still stung was the lying!  A part of me was impressed that they were sticking together – as I often urge them to do.  A part of me worried, though.  Was it possible that three of the children didn't know what happened and if that were the case, three people were being unjustly punished?
For the sake of consistency (and to not look like Jackasses), we did not change our minds about the punishment that we'd handed down.  All the kids were sentenced to incarceration in their rooms, until the mystery was solved.  We showed some leniency with the one who wouldn't stay put all day, but he was not allowed access to anything electronic.
Signs were posted on some of the bedroom doors, such as this:
Oh, it was blissfully quiet.  Around noon, Dad came to my office to talk.  He was considering the possibility of a white flag, because what if Barrett did do it?  It's possible, but I don't think he has the ability to plan like that.  He probably made the mess, but I assure you, Barrett has no problem walking away from his messes!  If he did orchestrate the flushing, it had to take a long time, and someone would have seen him do it.  Yes?  It was hard to comprehend that with them being isolated in their rooms, we couldn't get anyone to come forward.  Our kids rarely hang out in their rooms (no screens in the bedrooms), which would indicate a lone assailant – and three innocent victims.  Could we actually be raising a child who didn't care that others, siblings no less, were being punished for their crime?
An hour or so passed before even mean ole Mom was wavering.  One child had something important going on that I didn't want him/her to miss, and I honestly believed that he/she was not guilty.
What would you do?  I felt so damned confused.  And dumb.  I didn't want to mess up and forever be taken advantage of by the kids.
With Dad's blessing, I called everyone out and said that I was very disappointed that someone was willing to sacrifice their siblings.  I conceded that it appeared they weren't going to tell us the TRUTH, which hurt.  They were going to be released on parole – still no electronics, but they'd able to go outside.  I indicated that the silent treatment would probably stay in effect.   I also cautioned them that I'd never forget this moment and that sometime in the future they may need me (or dad) to have their back, whether it was with another child, someone else's parents, or the school and I wouldn't be able to vouch for them.  This was a trust issue.  While I was on my soapbox, I got very emotional and started to cry, which made some of them cry.
We still don't have an answer and I still have deep apprehension that we didn't handle it right.  I feel as though this all should have resulted in a valuable life lesson.  I think we screwed up on a couple levels.  It's been over a week and the rubber bands never have shown up.  In fact, I found the loom case completely empty the next day.  It was stripped of everything.  I'm not sure what to make of it, nor did I ever acknowledge that I discovered it that way.  I just threw the case out and no one has mentioned it again.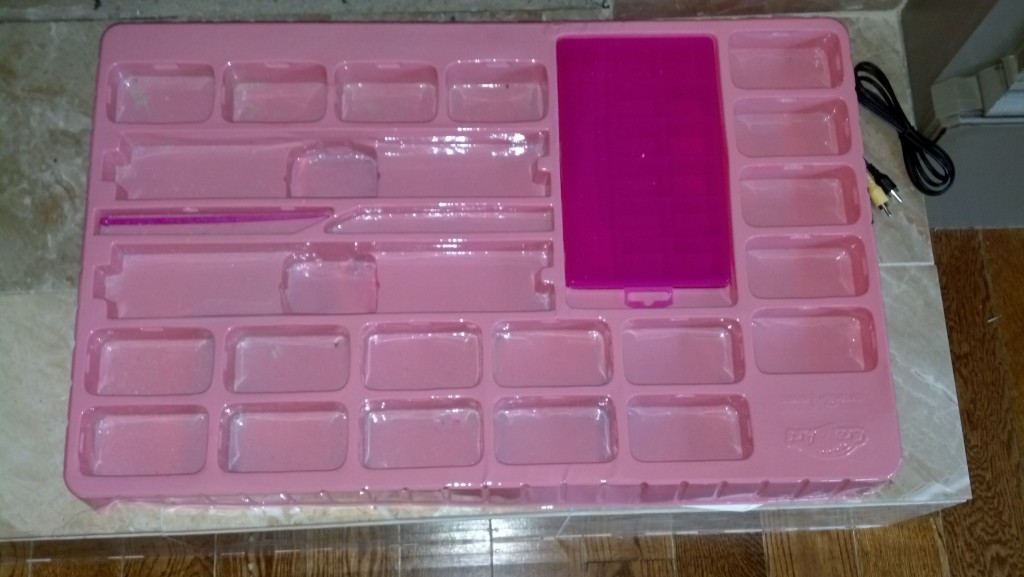 Parenting is so hard, isn't it?  I've been a mom for thirteen years.  I was child once.  I've read more than a few parenting books.  I have friends who are parenting role models.  I've even taken two parenting classes.  Yet I was utterly unprepared and unqualified, in my opinion, to handle the situation.  The deeper we got into it, the less confidence I had.  Now I'm rattled and fearful of how I'll handle the next parenting battle – and that's not cool
Please share your thoughts.  Did we mishandle the original incident?  Did we overreact?  How do you know if your child is lying?  How do you get to the bottom of household mysteries?  Should we have kept them in their rooms until someone cracked?  And what if it was Barrett?  Do you have any opinions as to the culprit?  What would you have done?  Have you had a similar experience?  Help!