Many years ago, I was a member of the Georgia chapter of Romance Writers of America. At the first meeting  I attended, I met Patti Callahan Henry. She was so kind and welcoming to me – she took me under her wing (I was scared to death). We really hit it off and became friends. I remember seeing her the day after we got our autism diagnosis. The only reason I went to the GRW meeting was because I was scheduled to have the first chapter of my manuscript read by a published author. I saw Patti and she just knew something terrible had happened and took me into her arms for a big hug. I will never forget her kindness that day.
Aside from being a wonderful human being, she's also a fabulous writer, and I've enjoyed every one of her novels. When one of her team reached out and asked if I wanted to do an interview and review her book, I jumped at the chance. Her latest novel, The Idea of Love will be launched tomorrow and you can came back here to read my review. But today, I have my interview with Patti.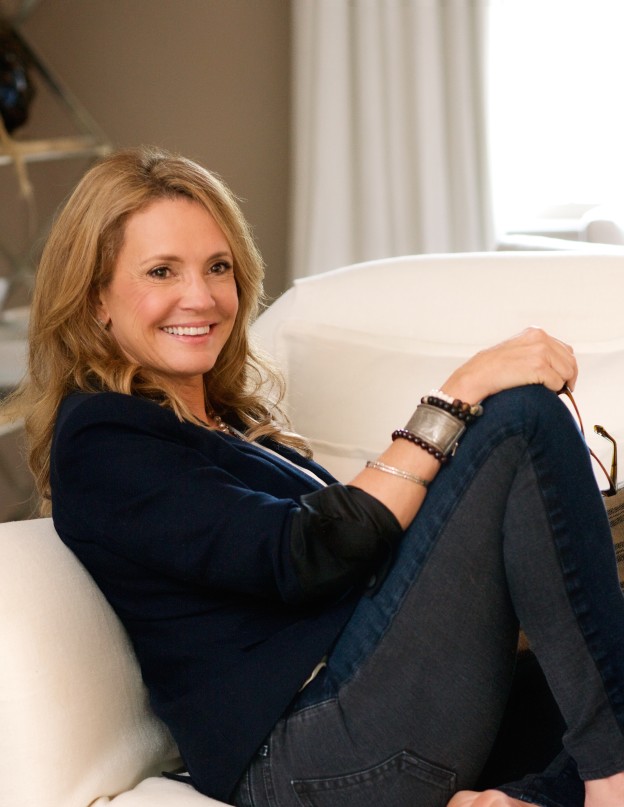 Hi, Allie! It's so great to be with you again! Thanks for talking about The Idea of Love with me.
1) How did you come up with the idea for this novel?
 It all started as most stories do, with just the littlest see of an idea. Often on a book tour people will come up to me and say, "I have such a great story. You should write about it." And I reply, "I don't want to steal your story." And that got me to thinking — what does it mean? To steal a story? So I started imagining a desperate screenwriter who couldn't think of his next story…

2) Do you outline your stories, or do you let the characters take you where they want to go? 
I do a little bit of both. I have large plan, but don't outline down to chapter by chapter. I fill that in as I go along. Characters will surprise you if you let them!
3) If you were casting your book for the big screen, who would you want to play Hunter and Ella?
AH! I have a Pinterest board about that. I'd want Mark Ruffalo for Hunter and Reese Witherspoon as Ella.
4) Your characters always have such interesting careers and I love how detailed you are about their work lives. How do you chose what your characters do for a living?
Thank you so much! I choose careers that I'm interested in and want to learn more about. Screen writing has always fascinated me and I've tried it a time or two without any great outcome! And dress design is also so interesting. I can't sketch at all. When I try to draw people, they all look like potatoes so I loved writing about someone who could design.
5) Do you have any writing rituals that you follow?
I light a candle and try to shut it all down. Noise, clutter and phone. I can't write in a busy house or crowded room. Otherwise, my ritual is just me and the empty page face to face.
6) When you finish a manuscript, how do you celebrate?
I really don't. I mean, I guess I should. There is always more work to be done — editing, cleaning, rewriting. I celebrate the day the book comes out and lands in a bookstore. Otherwise, I'm still a silly nervous wreck that there is more to do.
7) Can you or do you read other novels while you're in the heart of writing you own story? Who are your favorite authors?

Oh yes! I read constantly. It's like food to me. I don't worry about emulating or copying. I just like to have the enriching experience of reading great stories. My list of favorite novelists is so wide and varied I couldn't possibly list them without leaving someone out. I do have a Pinterest board of favorite books, though.

8) What books are on your night stand right now?

Dollbaby by Laura Lane McNeal and the Anticancer Way of Life.

9) What's the best thing about going out on book tour? The worst?

The best thing is connecting with my readers. I love this part so very much. I get out there and remember why I do what I do. The worst part is missing hoe and being exhausted. But it is always, every time, worth the effort.

♣

Isn't she great? I adore her and she's going a big book tour! I'm so bummed that I'll miss her in Atlanta, as I'm out west this summer. But Atlanta peeps and readers who live in the southeast, please check out Patti's website for tour dates. Click here for the list of dates.
With Patti – at her 2013 Atlanta launch part for And Then I Found You.