Finally, I have an update.  I'm so sorry it's taken me this long, but we've been very busy and I'm realizing that I don't have the same energy I've had in years past – which is killing me.  By the time I get our day documented and the photos downloaded and posted on the Road Warrior blog, I'm kind of done with the computer.  This hasn't been good, because I've been trying to stay plugged into the blogging world and it's hard to do when the days are so packed.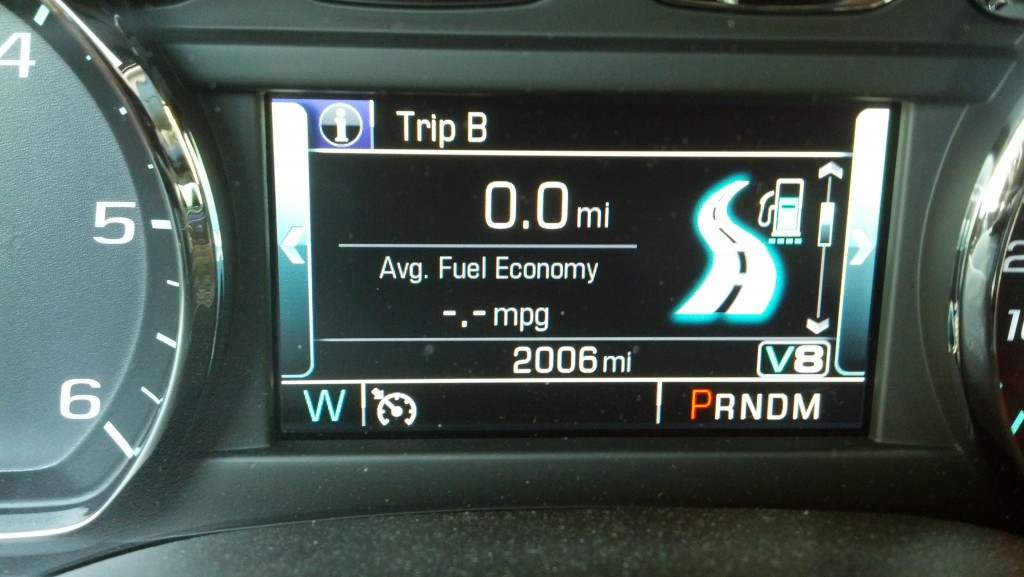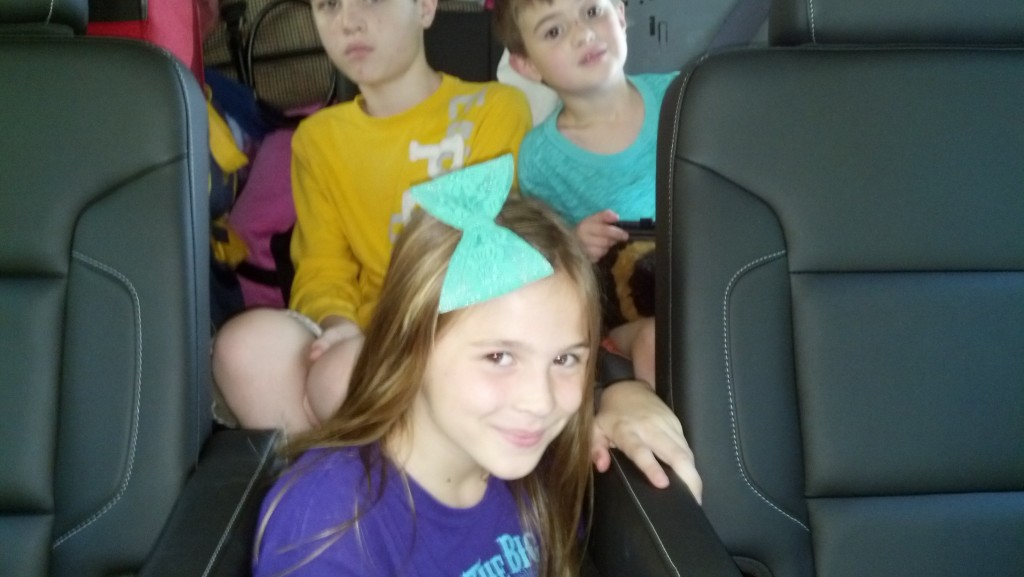 And we were off!  (Hunt rode with Dad to Rose Hill).
We started our trip off a little differently this year.  We didn't leave at the crack of dawn, as has been tradition.  And our first stop was to see the grandparents in Rose Hill, VA.  Never heard of Rose Hill?  Don't feel bad, few people have.  It's tucked away in the mountains of southwest Virginia, close to Cumberland Gap, and it's a beautiful place – especially in the summer.  In years past it's been our last stop on the road trip, which was perfect because we were able to exhale.  Starting off with an easy and laid back venue was a little strange for me.  I didn't feel like a road warrior, that's for sure.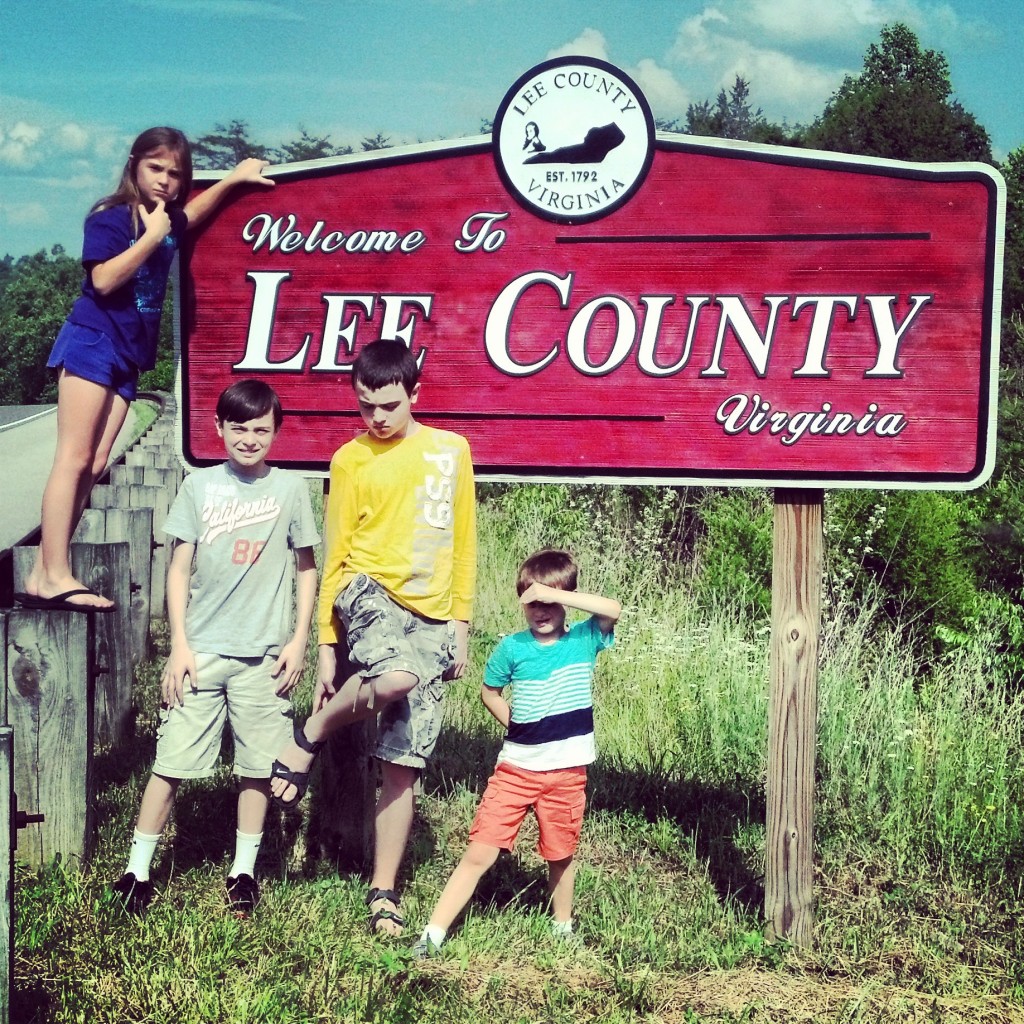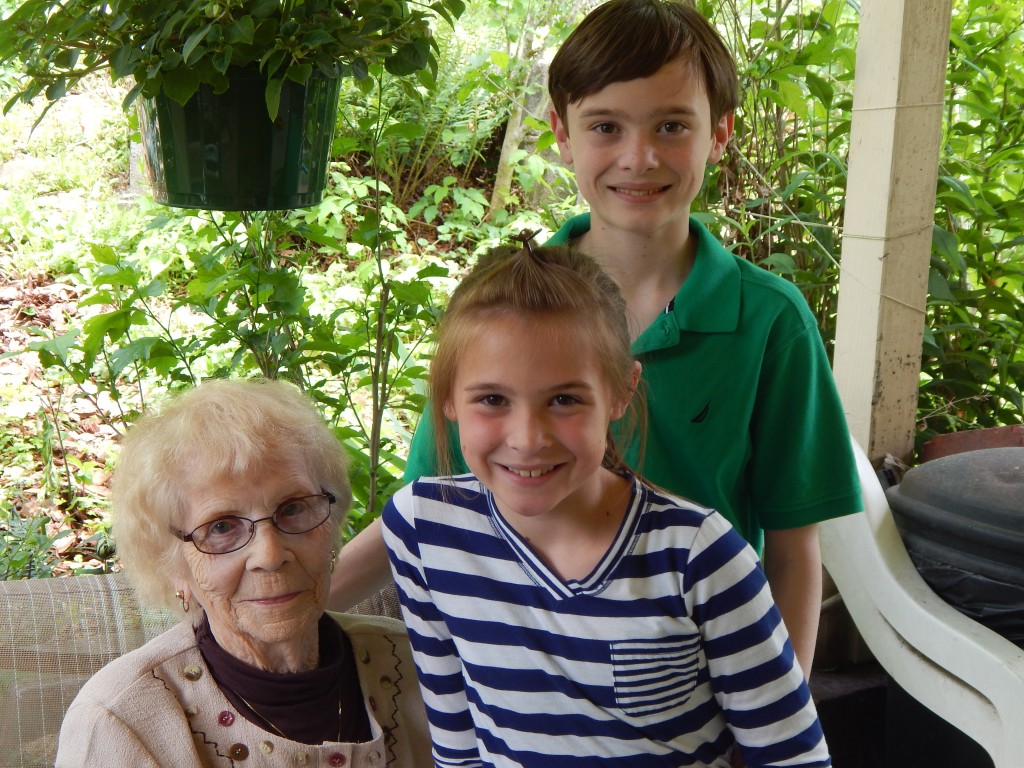 Hanging out with their Great Grandmother (Mamaw).
Petting Uncle Stan's horses.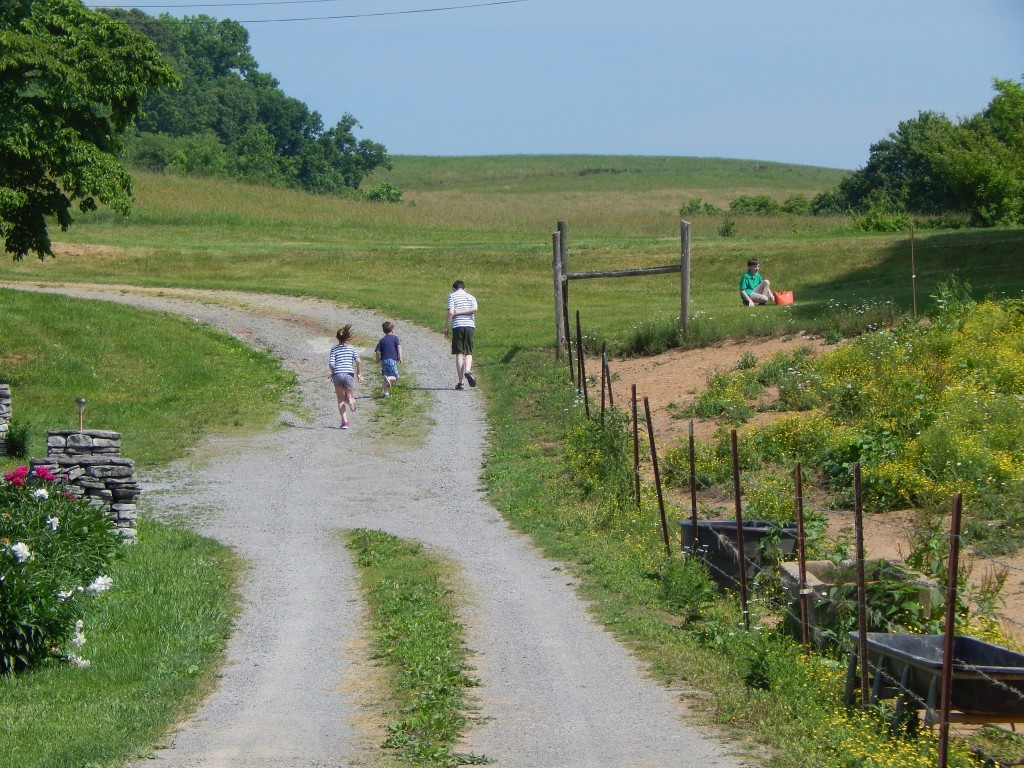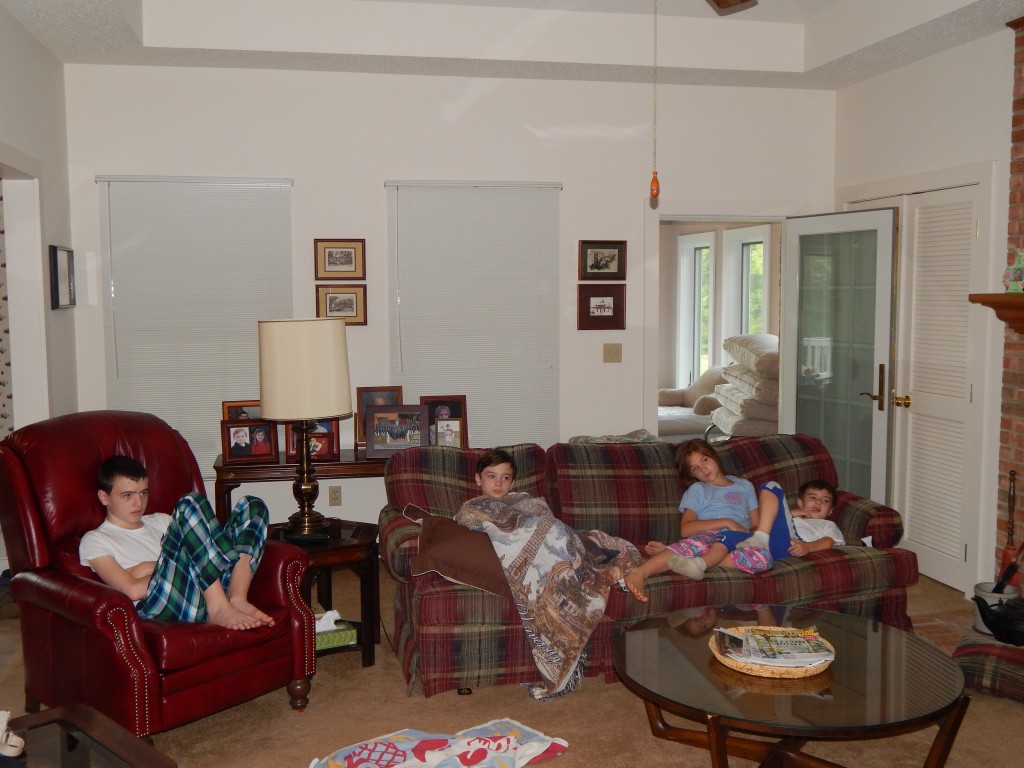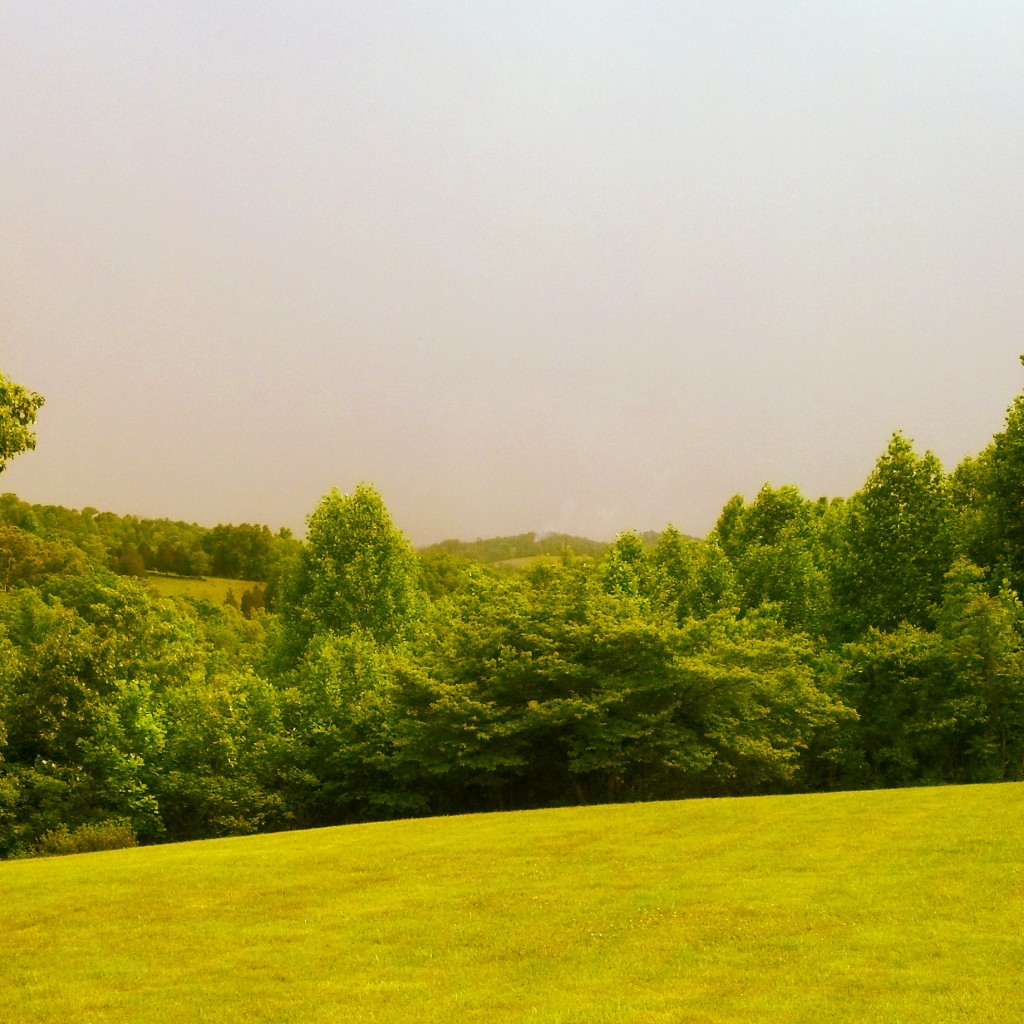 View from the grandparetnts' porch.
After two days, we went to Charleston, WV.  I don't know why or how this started, but we've been to so many state capitols that it's now our thing.  We will visit all fifty!  Charleston has a beautiful capitol building and the little city is nestled along the Kanawha River.  I visited Charleston briefly about ten years ago and it's changed quite a bit.  I was glad we were only there for one day.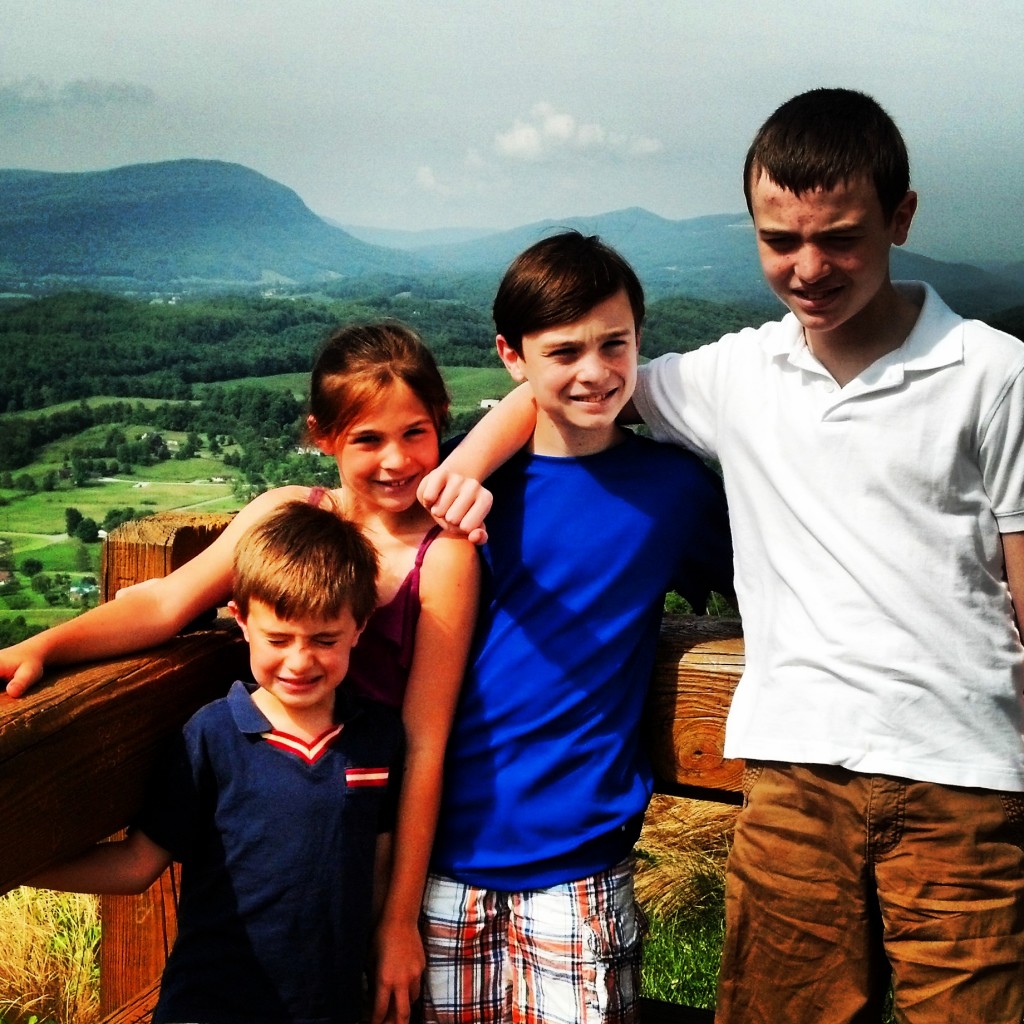 The Kids at Big Stone Gap.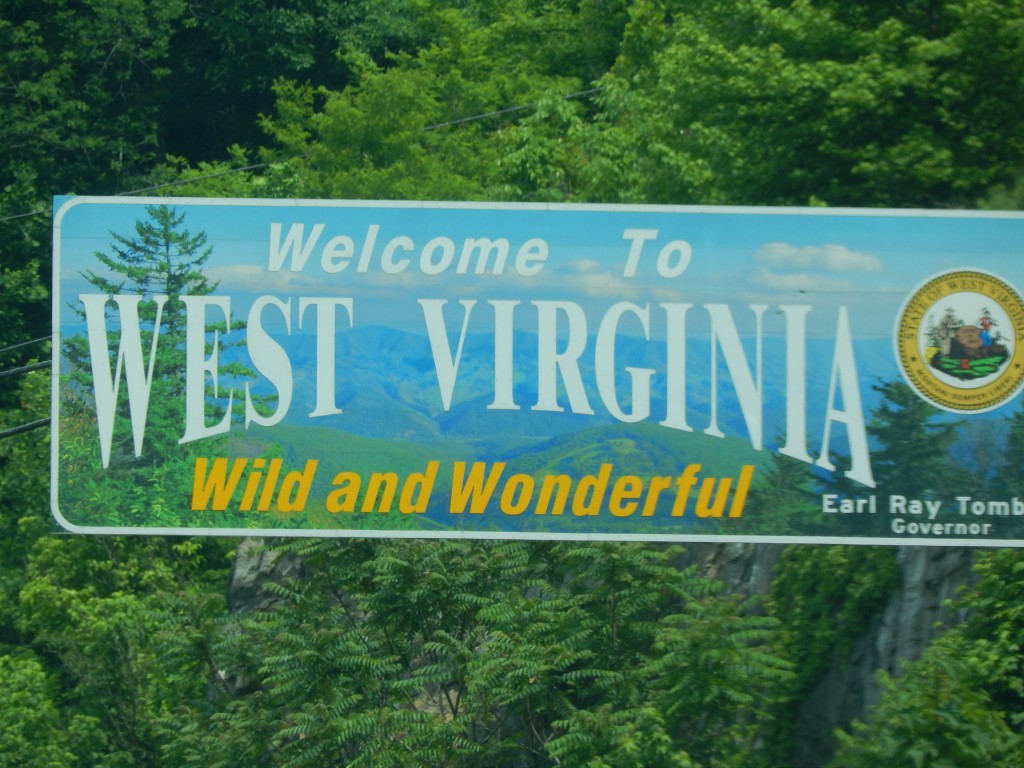 WV State Capitol.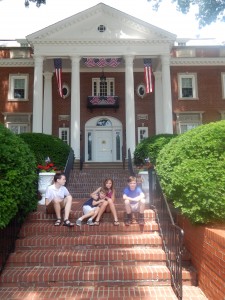 The Governor's Mansion.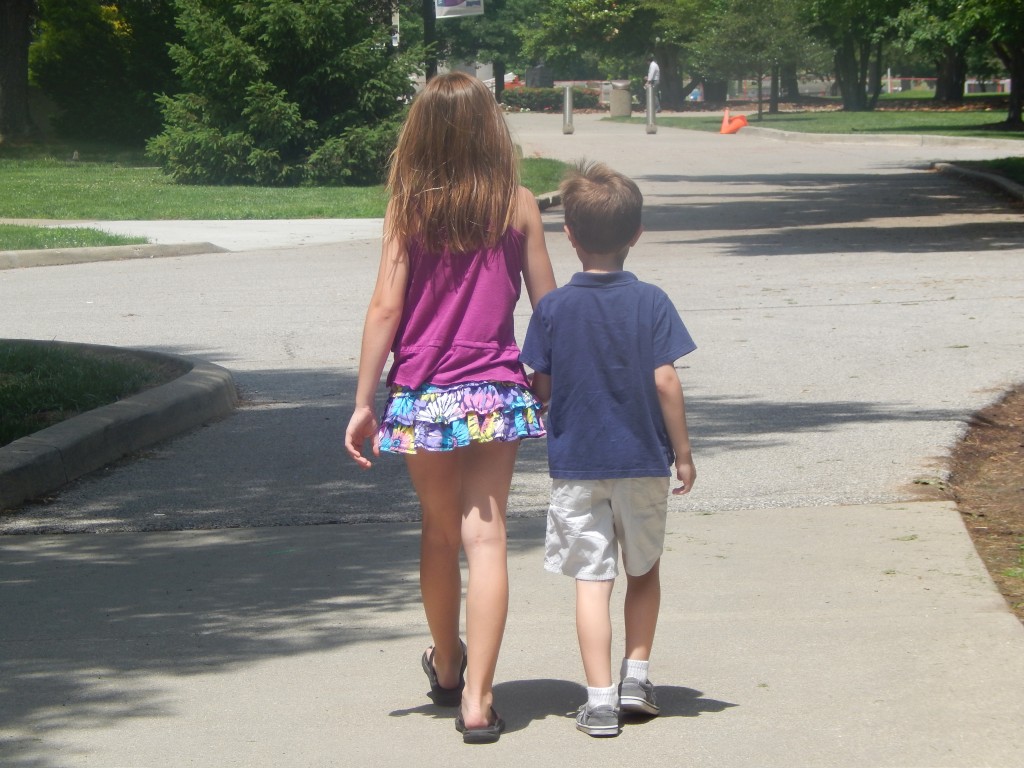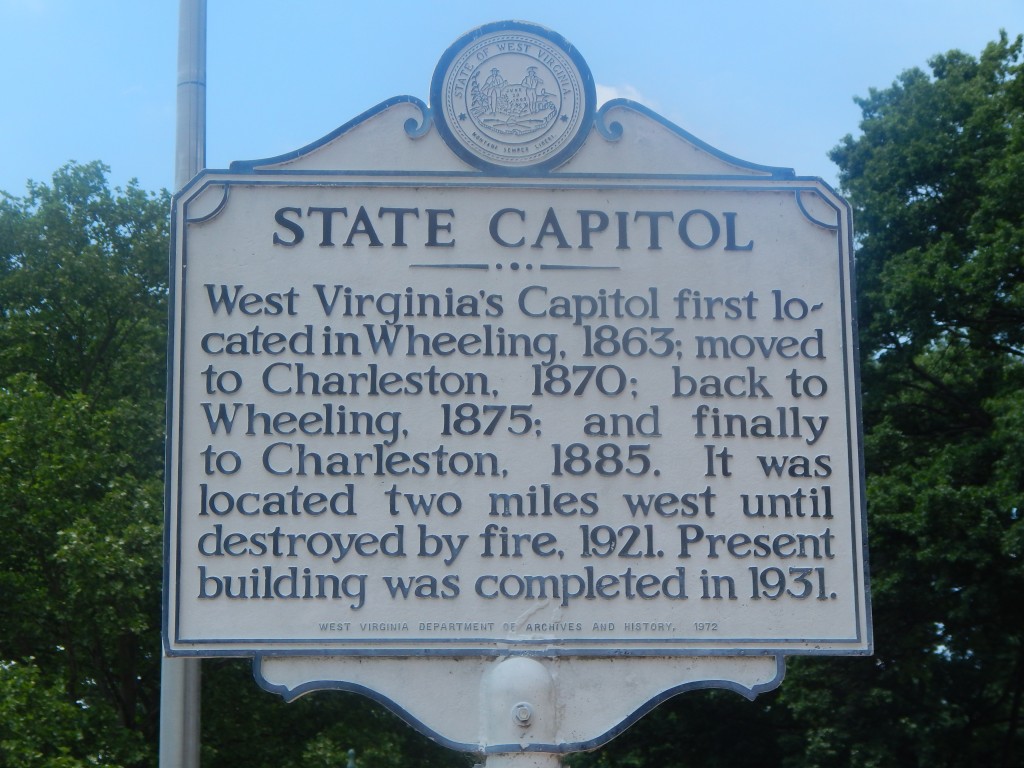 Our next stop was Pittsburgh, to see my old friend Patty (from my Fort Lauderdale years) and her family.  Together we have seven kids, ages 13-6.  They all get along well, which gives Patty and me plenty of time to catch up.  Patty took us to Kennywood and it was a blast!  I've avoided amusement parks on our trips, because I was intimidated by the crowds and prices.  Patty scored us some discounted passes and we went for it.  The park was not crowded and Barrett was the perfect citizen.  Good times!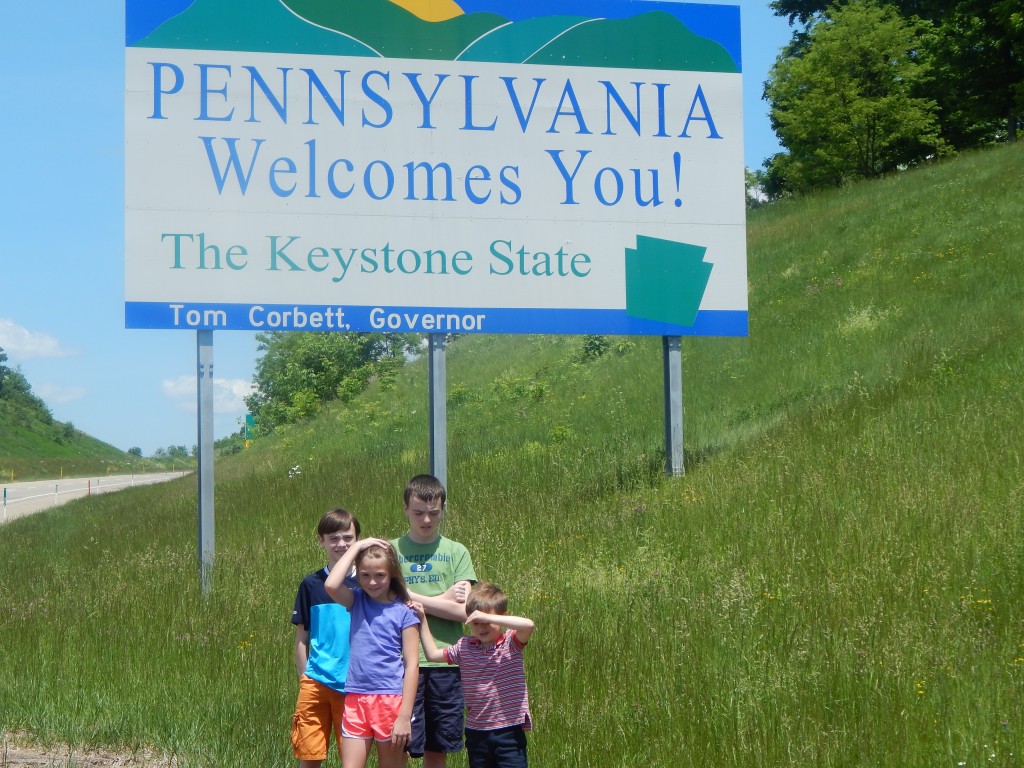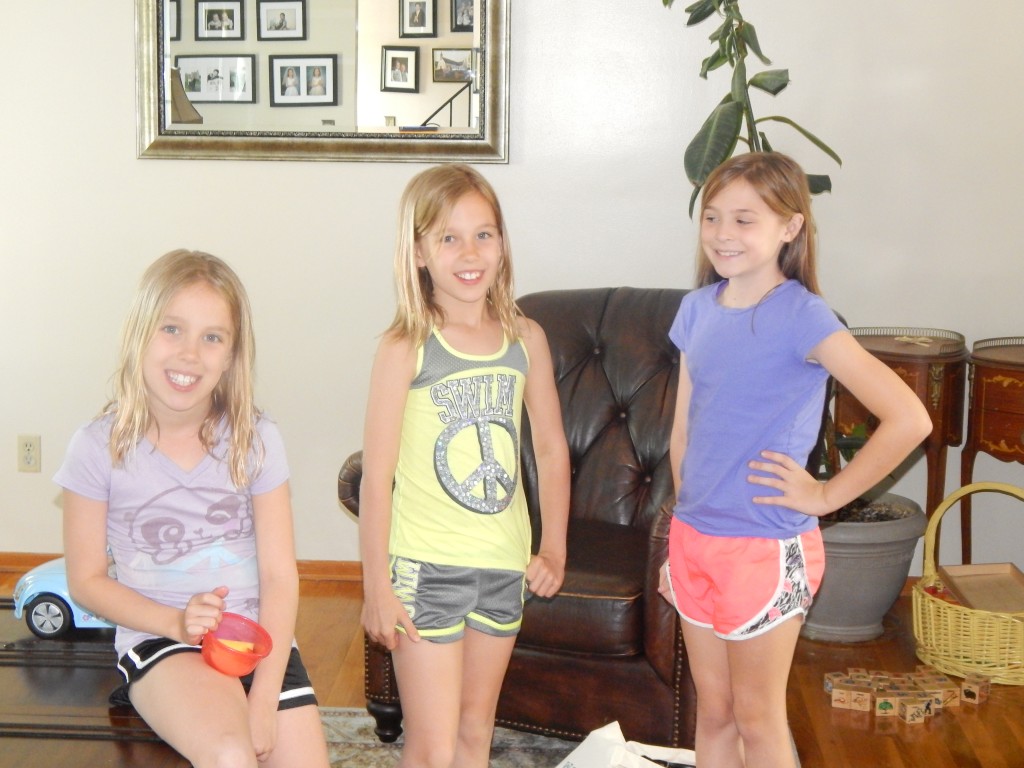 Mallory, McKenna & Audrey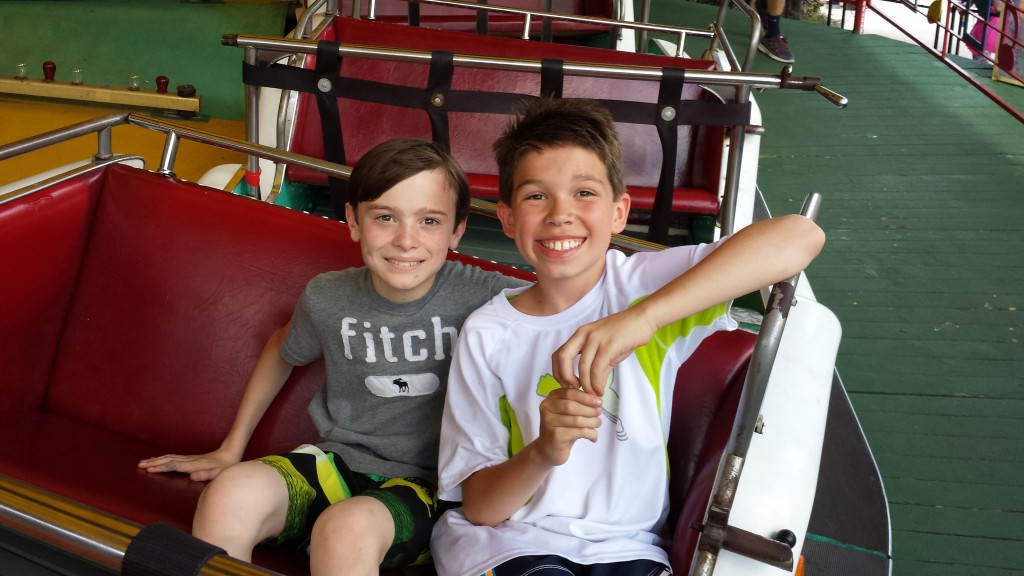 Hunter & Peyton
Cookout with the Brown Family.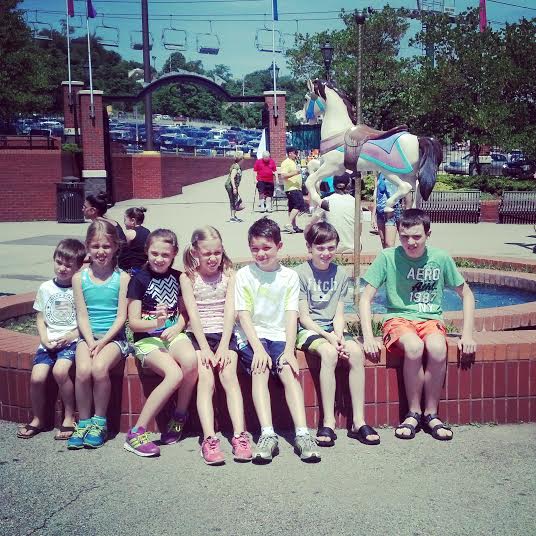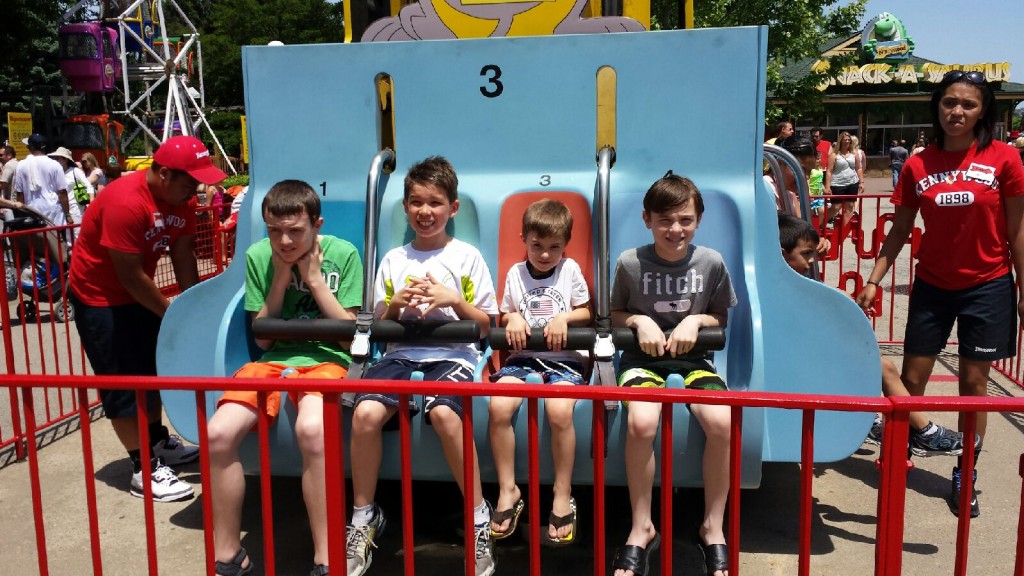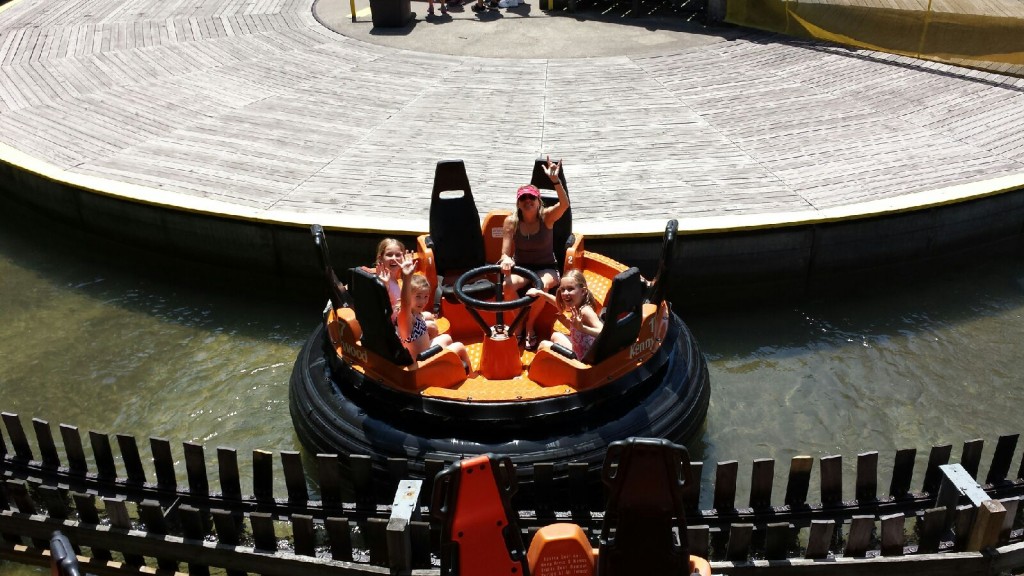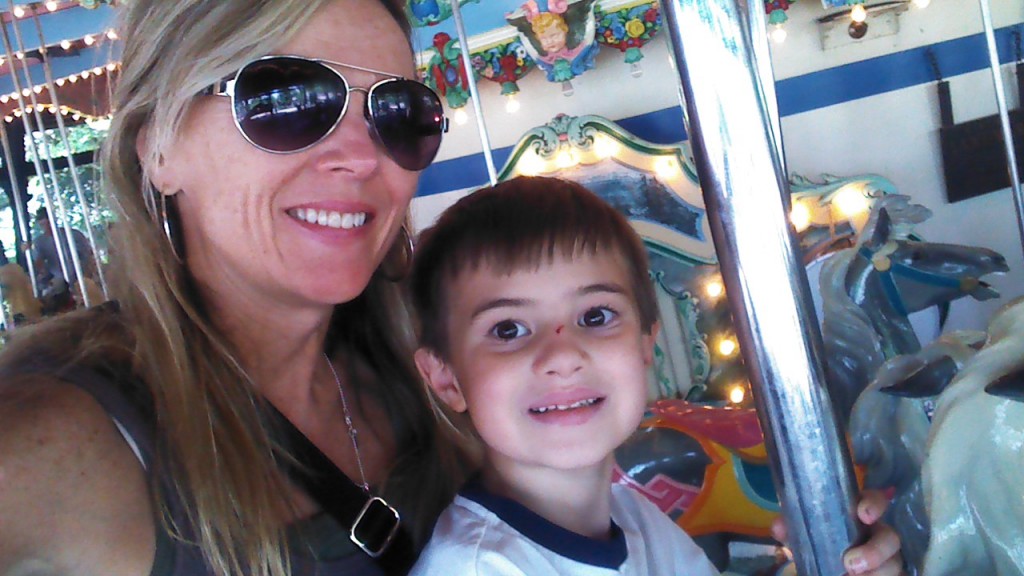 Cam and Mom.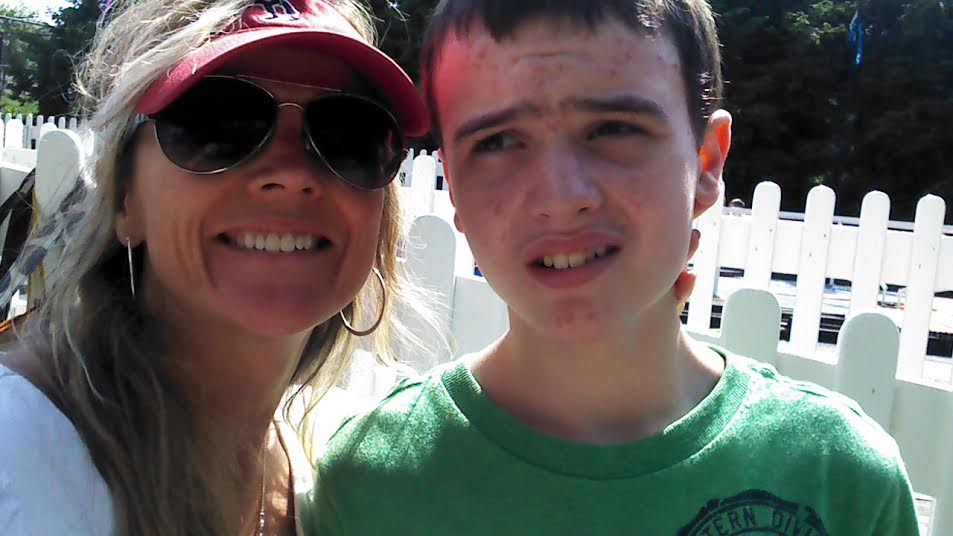 Mom with Bear.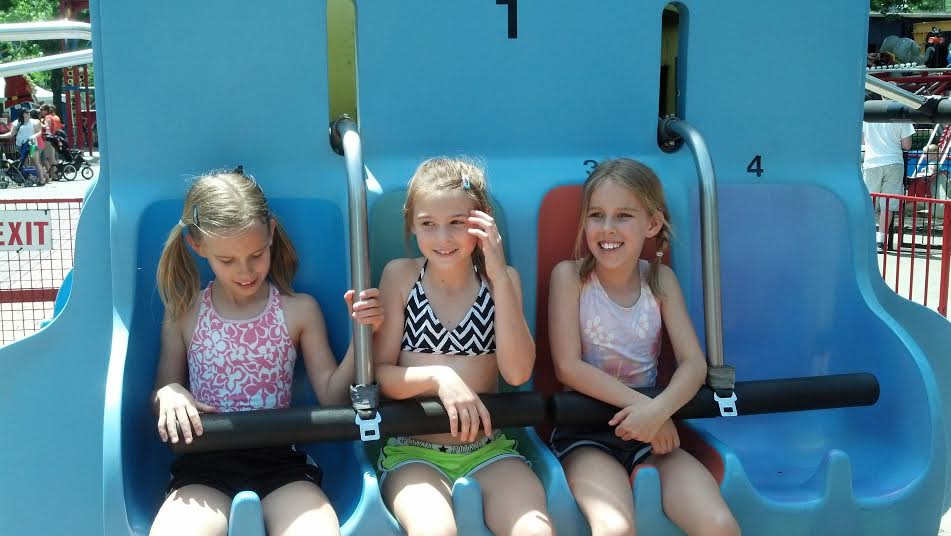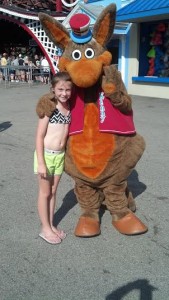 Then we headed to Washington D.C. and a reunion with (my husband's) Uncle Lance.  Our first stop was the National Zoo – very cool.  We lived in the area for two years and never visited.  Not sure why, because it's one of the best zoos I've ever visited – and it's free, but watch out for parking.  After the zoo we took the kids to Arlington to see the Kennedy graves and the Tomb of the Unknown Solider.  It was hot and humid and we did a lot of walking, and I felt it in my calves the next day.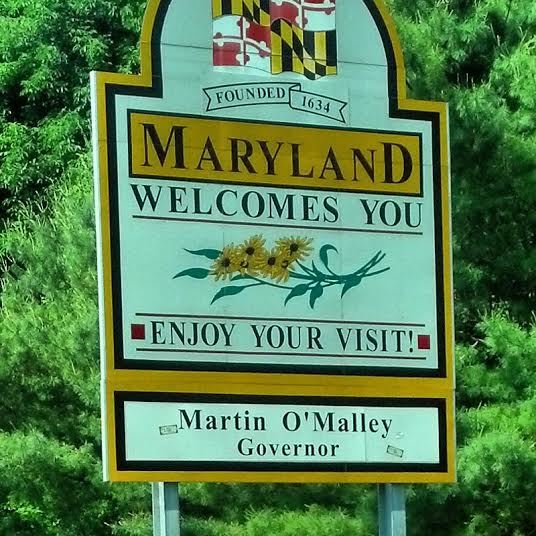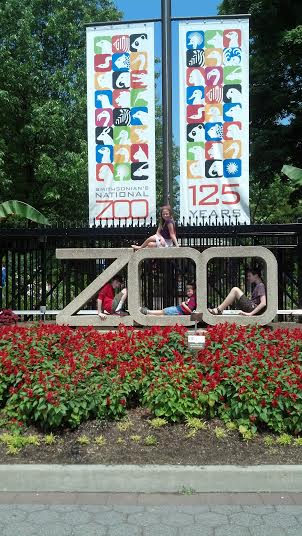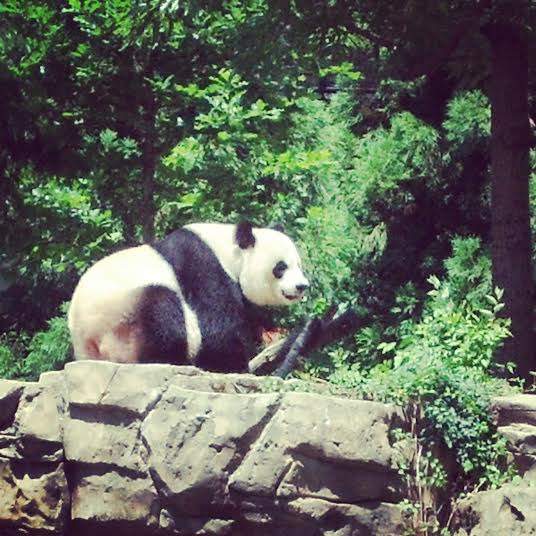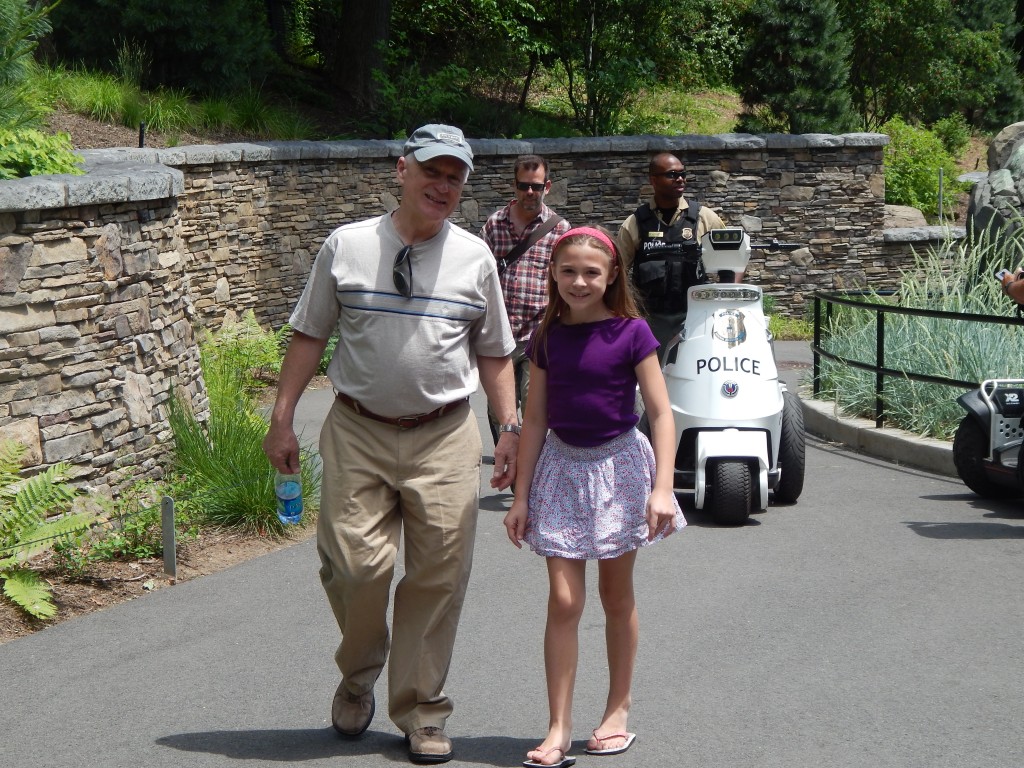 Aud & Uncle Lance.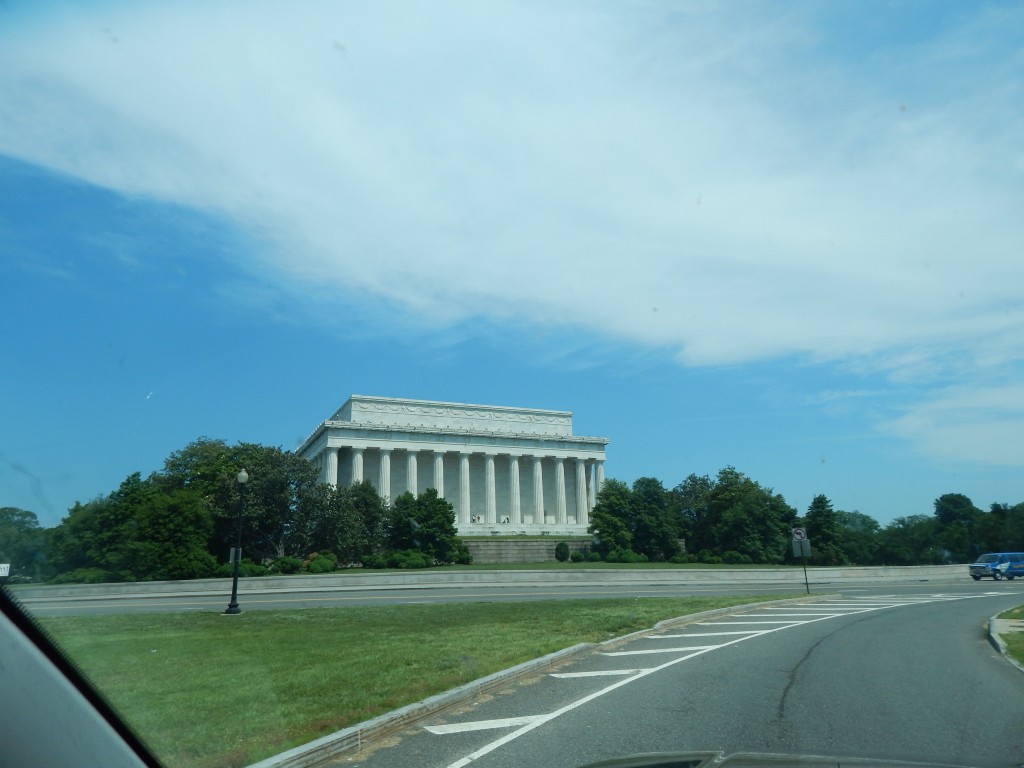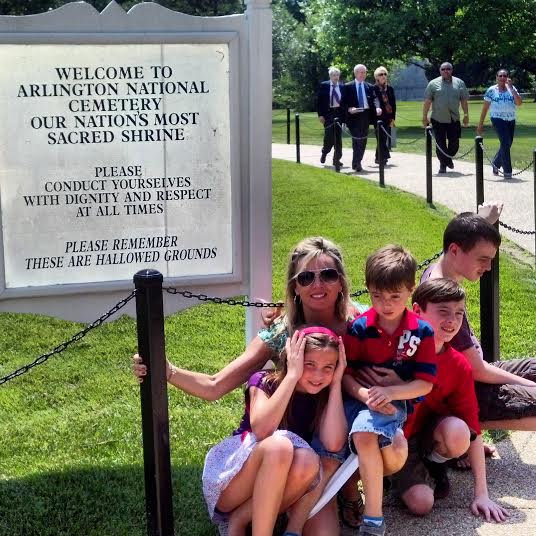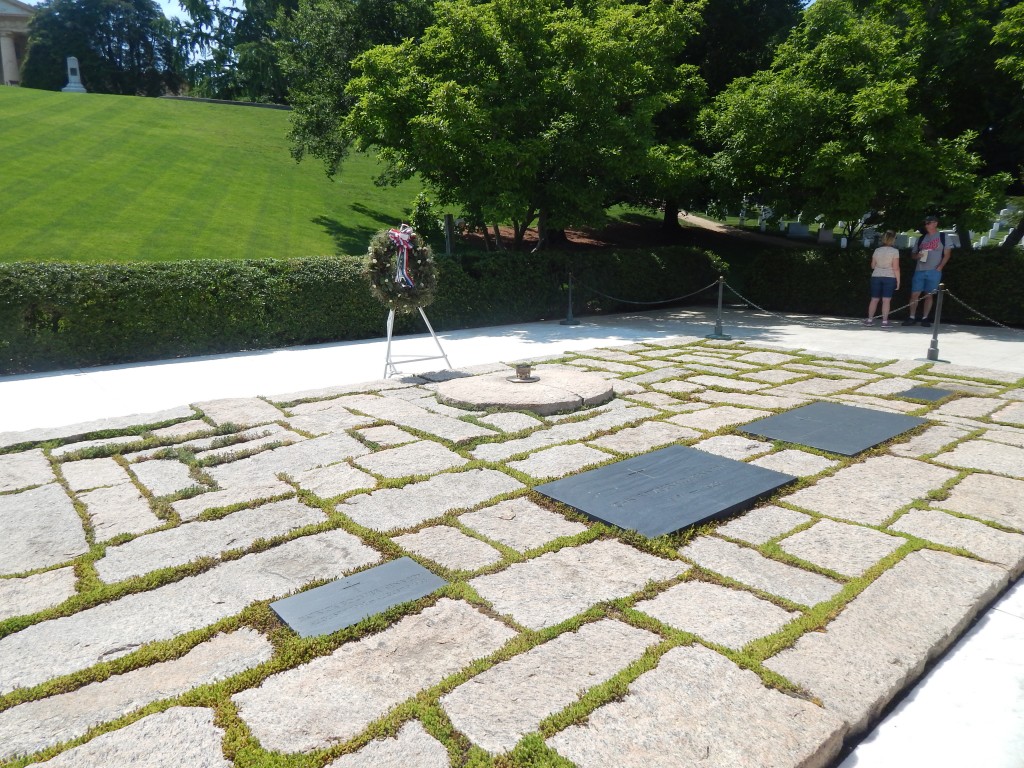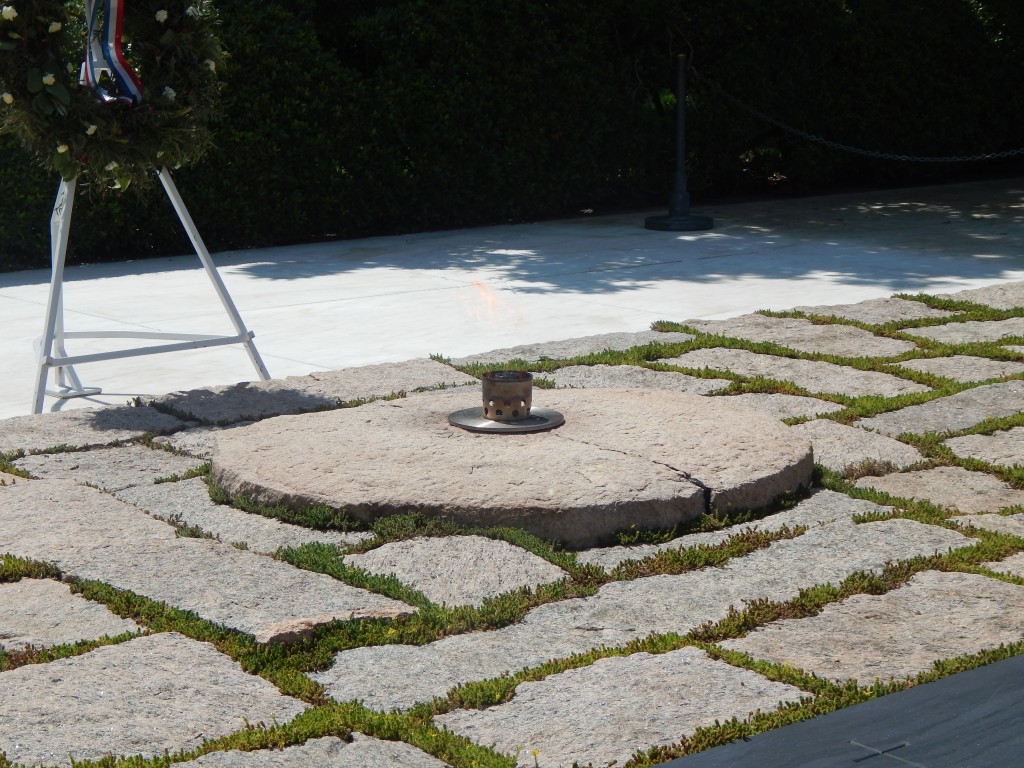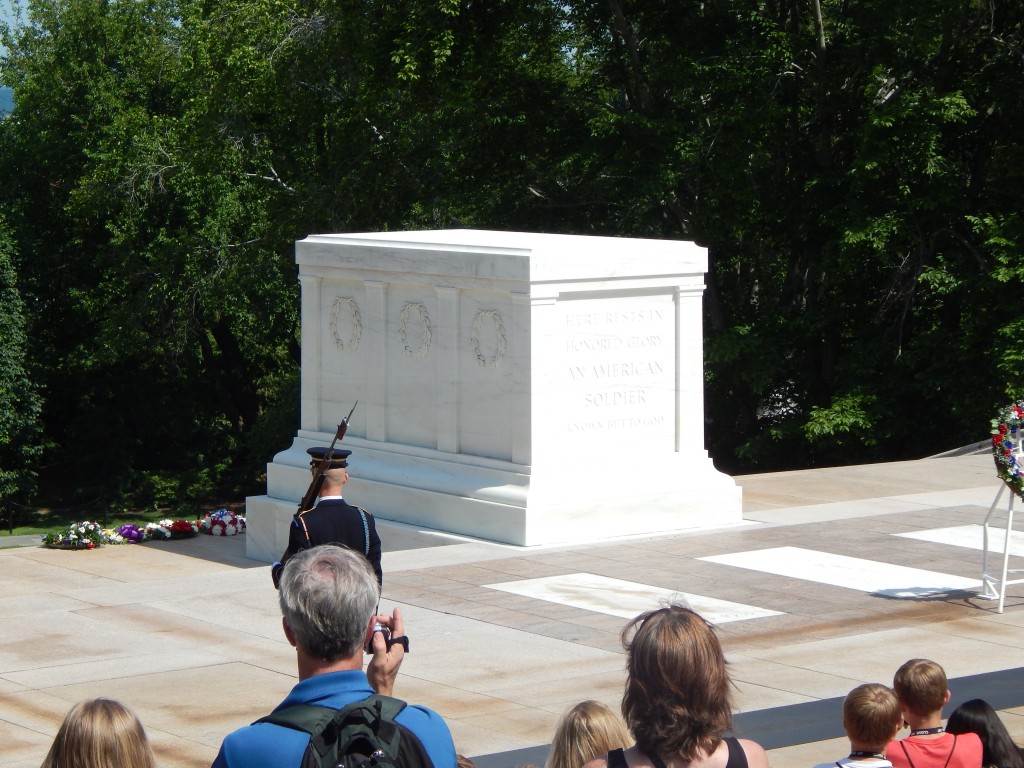 Tomb of the Unknown Soldier.
Lance took us out to dinner and we visited Barnes and Noble.  It was a very busy day.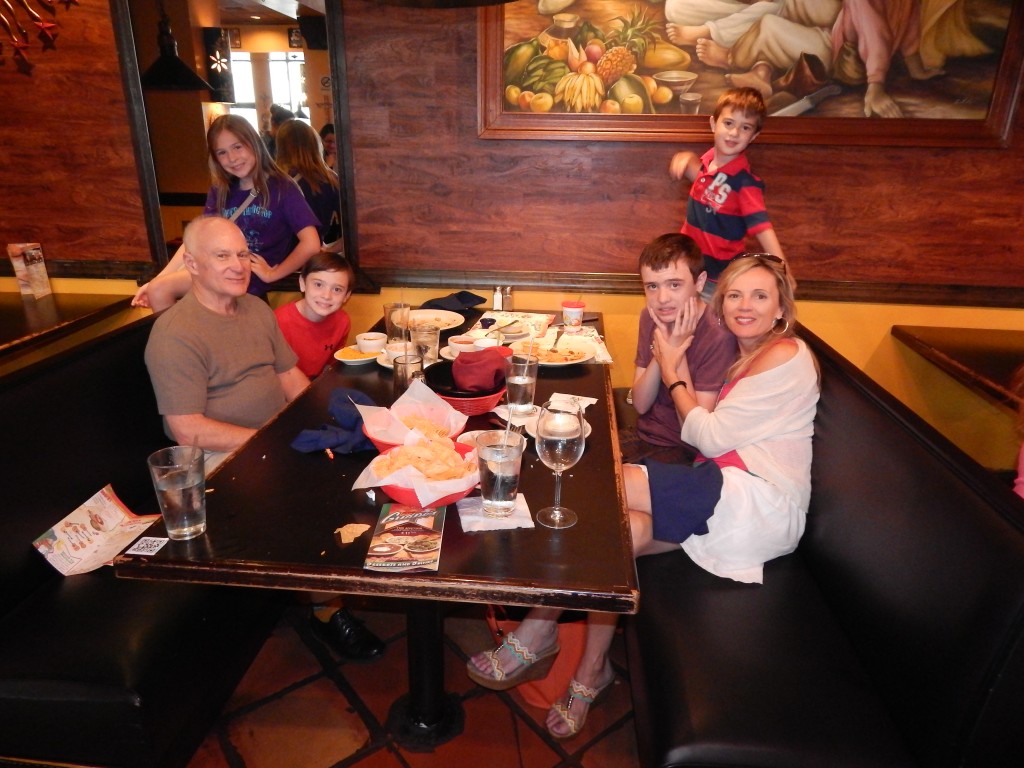 Next we drove to Annapolis to see Maryland's Capitol.  What a cute town!  I wish I'd planned more time to explore.  Oh, the restaurants and the shopping!  We met an old friend form our Ellicott City days, Mary Hendricks.  It was so much fun catching up with her, but too short.  Before we knew it, we had to leave for Rehoboth Beach.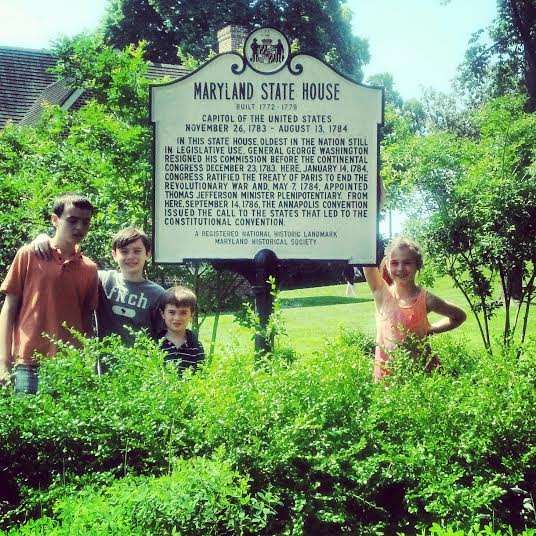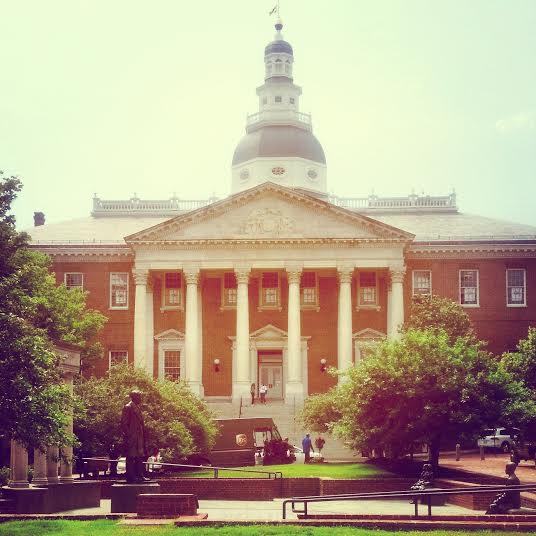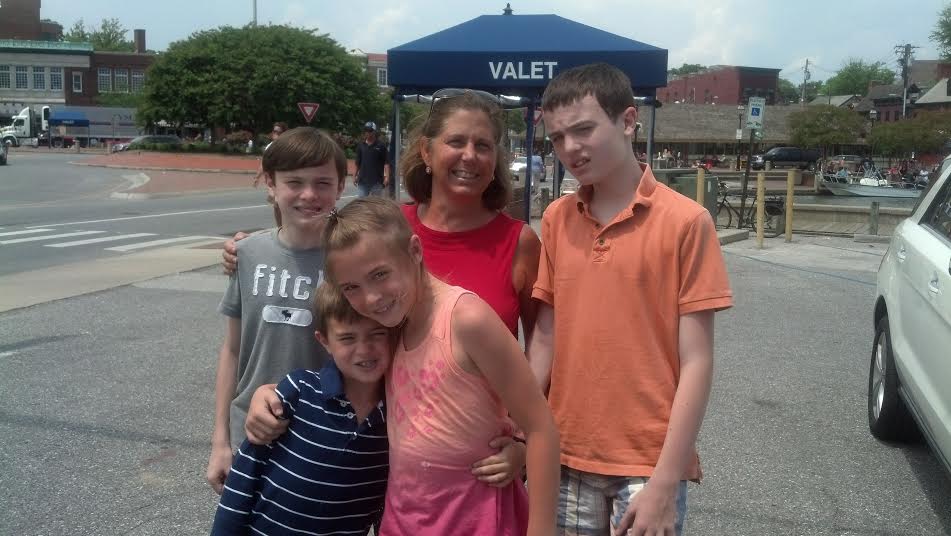 This was our third visit to Delaware and over the years I've fallen in love with Rehoboth.  I love it!  The boardwalk, the beach, the galleries, the shopping, one of my favorite bookstores, fantastic food and Grand Ginny and Martha.  I guess I also need to point out what the kids love – they agree with the beach and bookstore, but they also love the mini-golf, the go-carts and Fun Land!  Oh boy!  We spent two days on the go.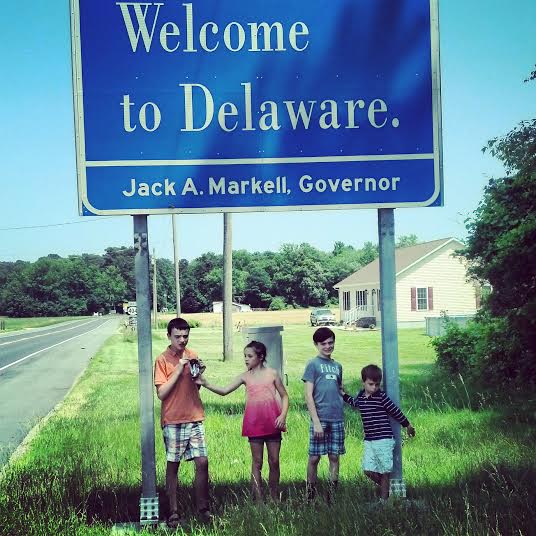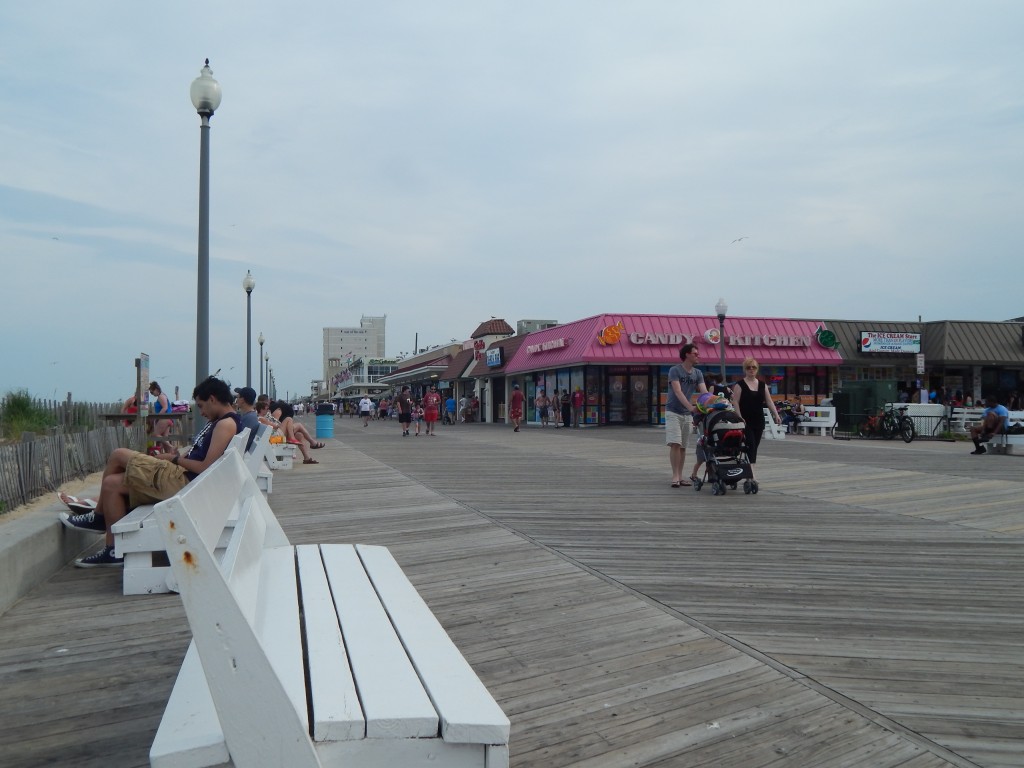 The Rehoboth Beach boardwalk.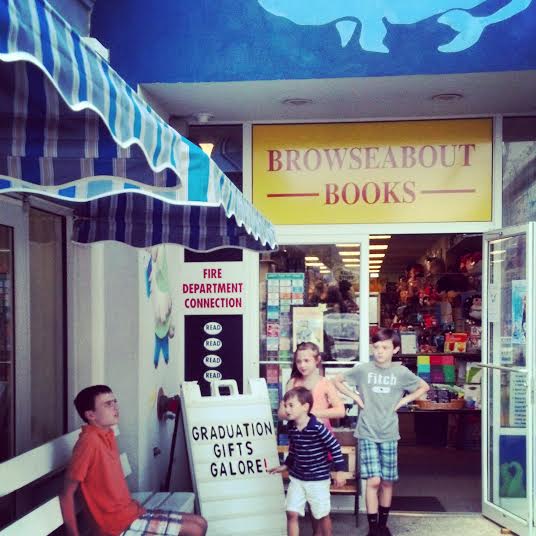 One of my favorite bookstores – Browseabout Books.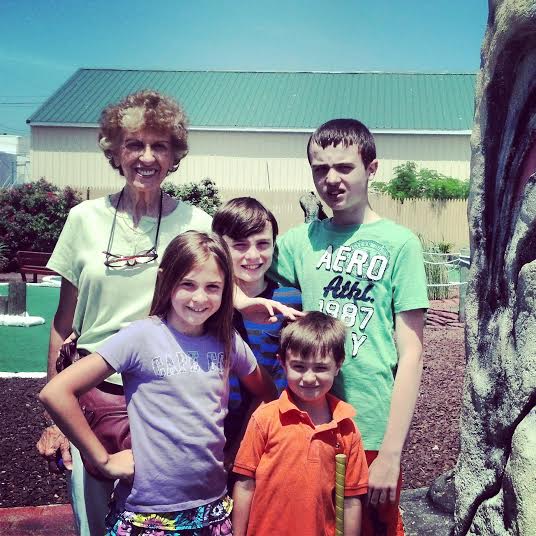 Mini-golf with Grand Ginny.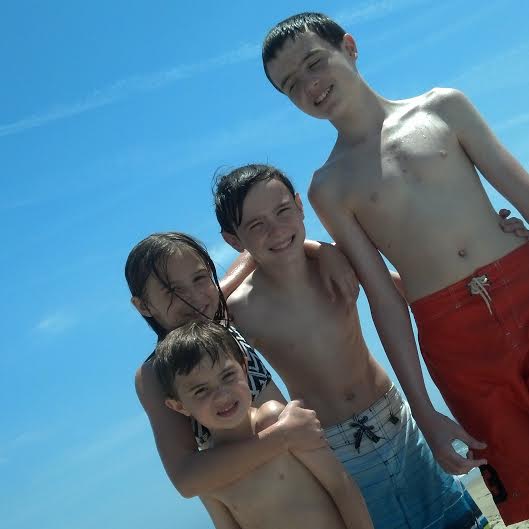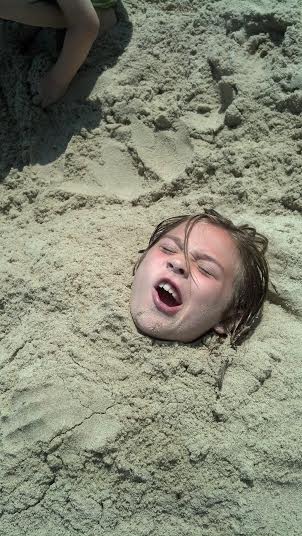 Aud being Aud.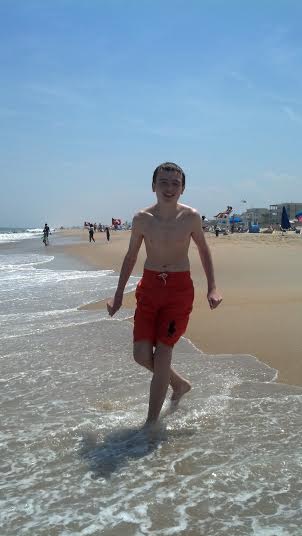 Love this picture of Bear-Bear!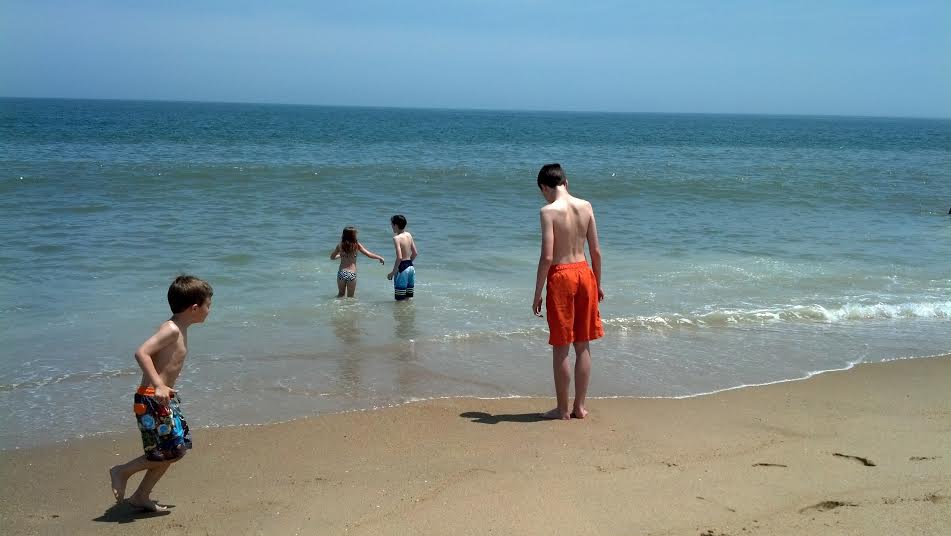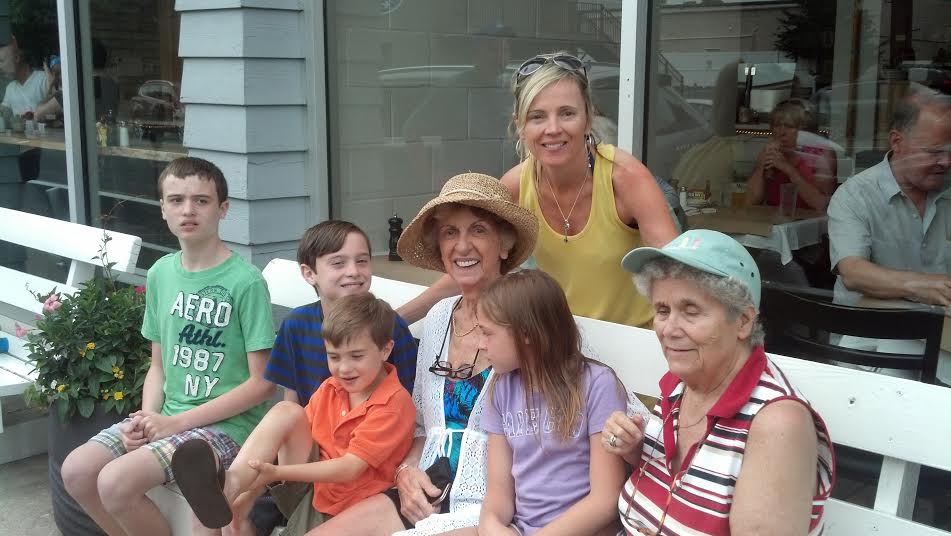 Great picture of Grand Ginny!
Rehoboth was also the site of one of our "stories."  Bear tried to pee on the beach – and got as far as dropping his shorts to his knees.  Martha was the one who saw it first and I got to him before he did the deed.  But not before quite a few people saw more of my 13 year-old than they should have.  #LifeOnTheRoad.
When we left, we stopped in Dover to knock out the capitol – where Camden met a number of state representatives, after falling on the stairs.  Then we toured the Dover International Speedway and got to drive in the Monster Mile's pace car.  Our guide, Mr. George, floored it on the track, much to my surprise.  I believe we took the curves at 85-90 M.P.H.  Oh my!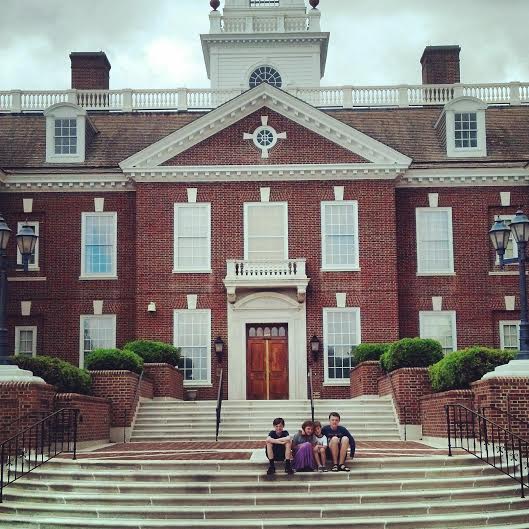 Delaware Capitol.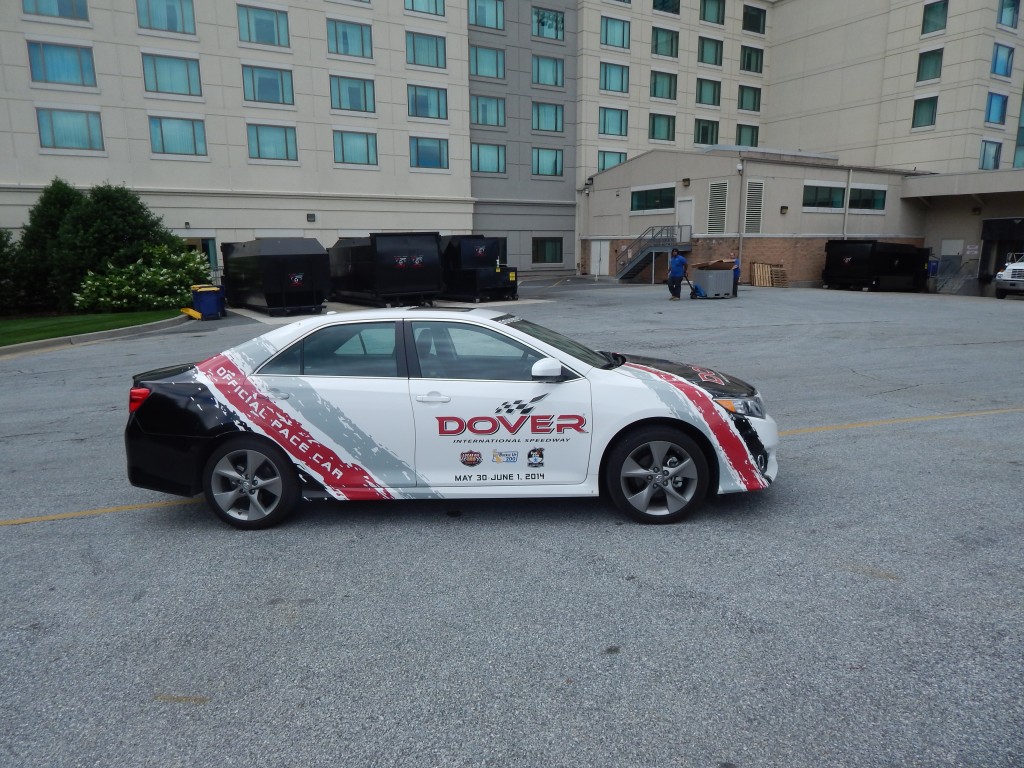 The MM pace car.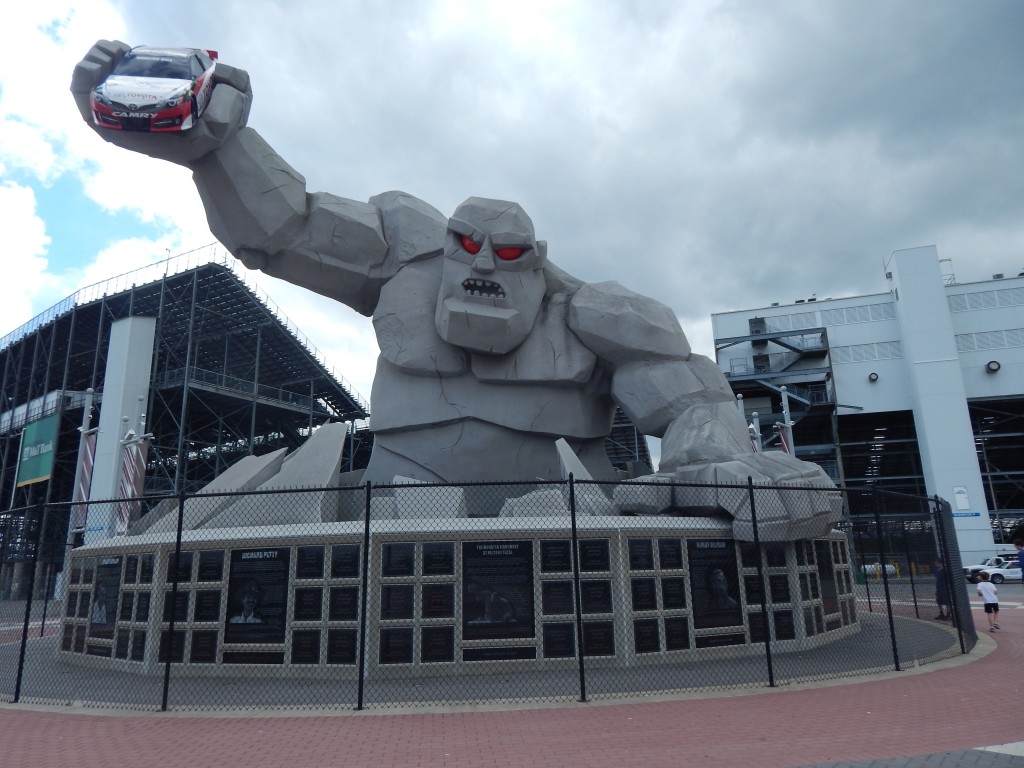 "Miles the Monster."
The press room.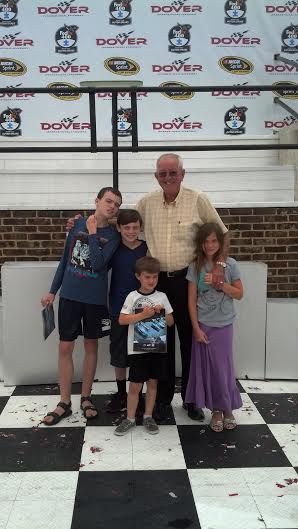 We stayed the night in Philadelphia (we did the Philly tour two summers ago) and stopped in Trenton (NJ state capitol) on our way to Poughkeepsie, NY.  Poughkeepsie was the home base for our Hyde Park destinations, where we saw the Vanderbilt Mansion, Val Kill (Eleanor Roosevelt's home), Spring Wood (Roosevelt Family home), the FDR Presidential Library and the Roosevelt grave sites.  We were sufficiently educated in all things Roosevelt.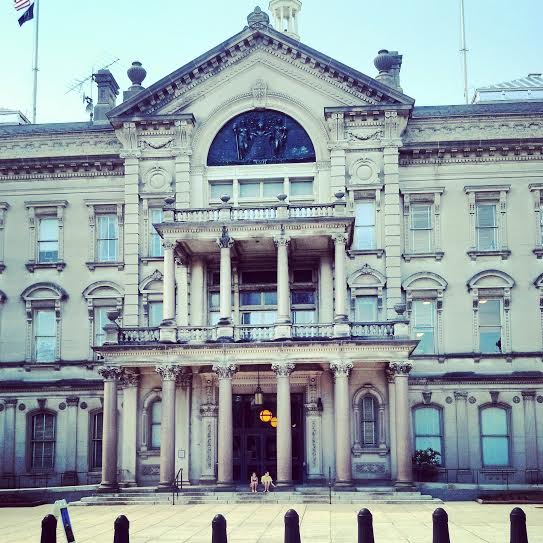 New Jersey State Capitol.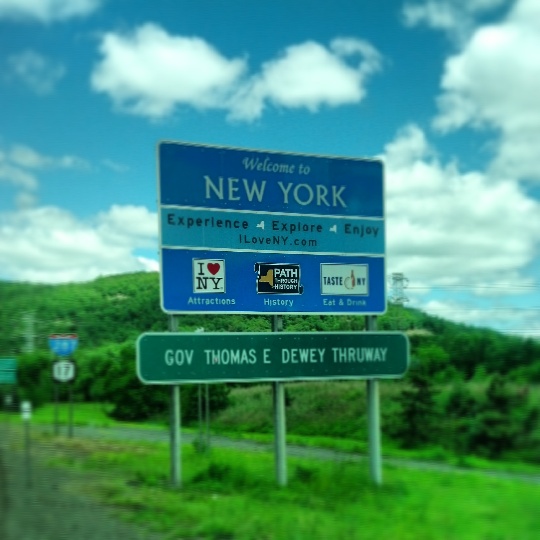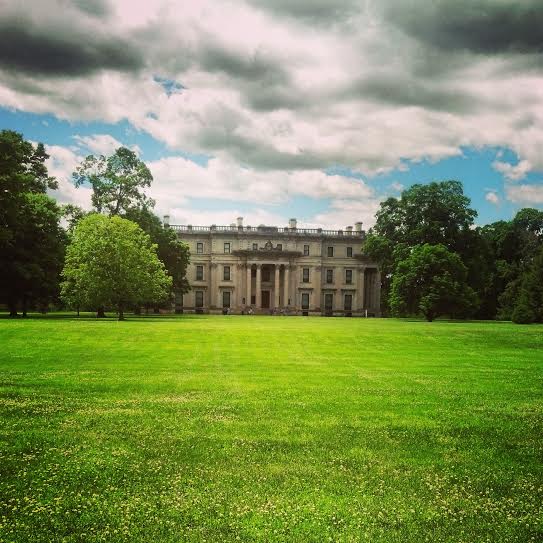 The Vanderbilt Mansion.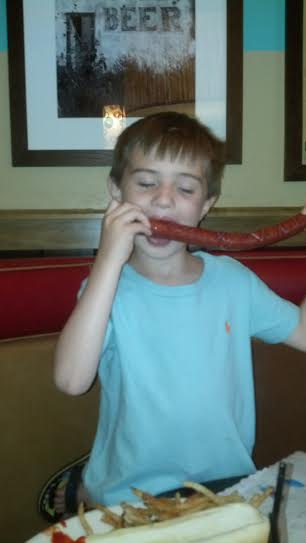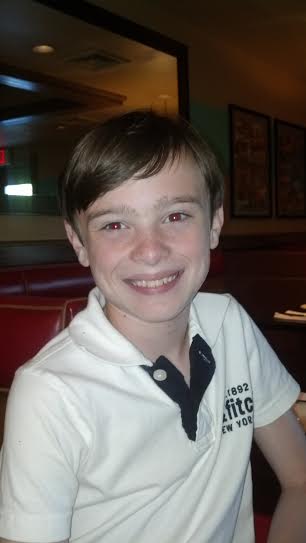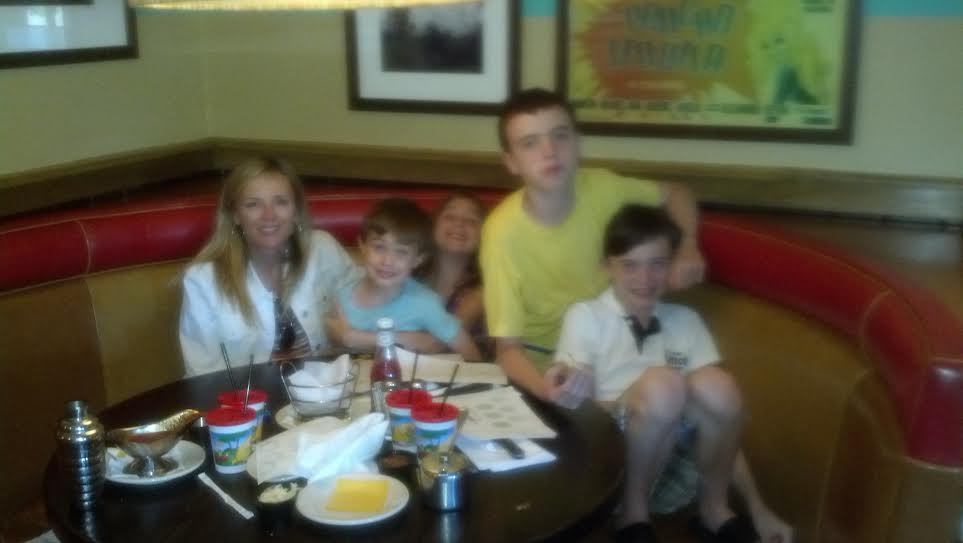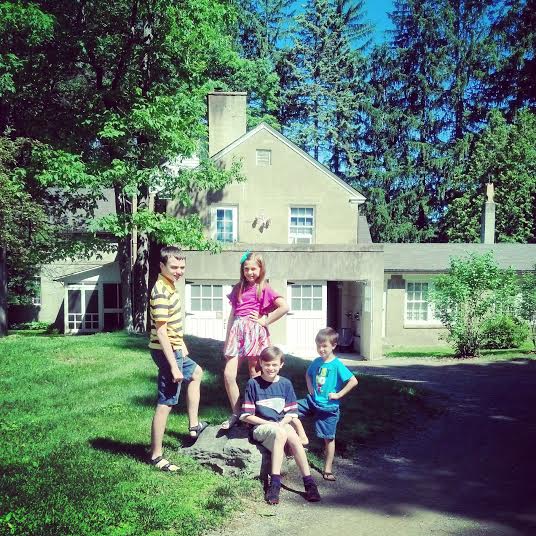 In front of Val Kill.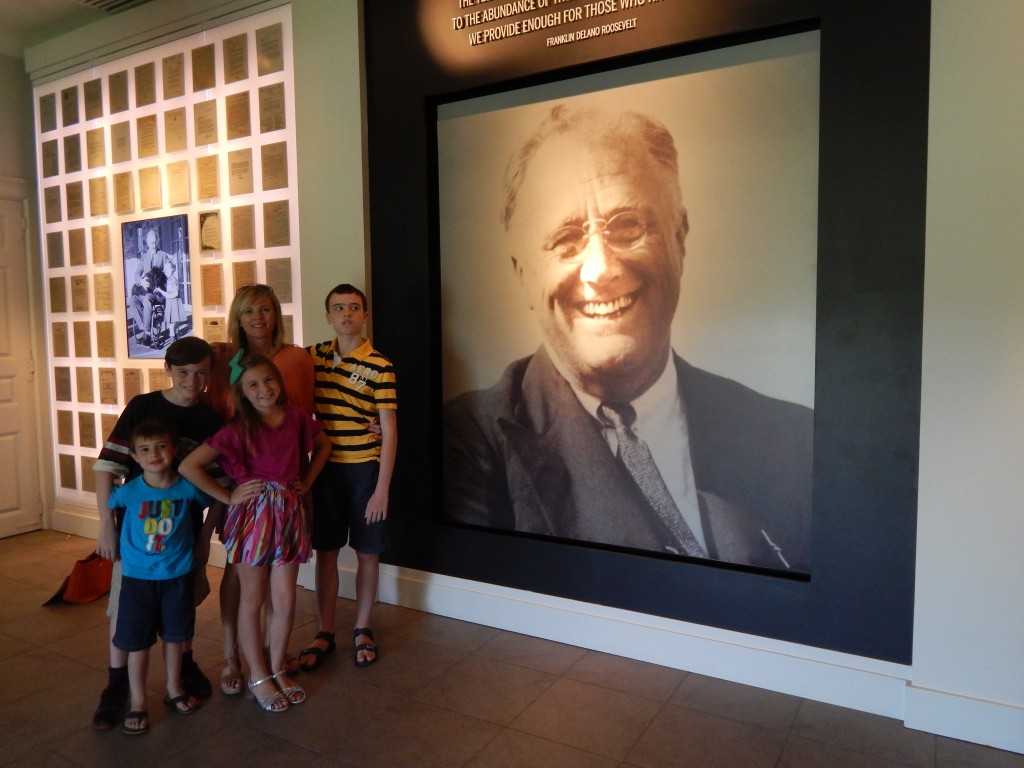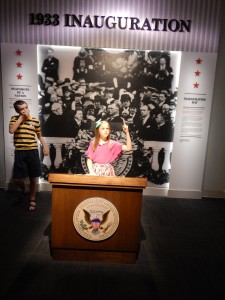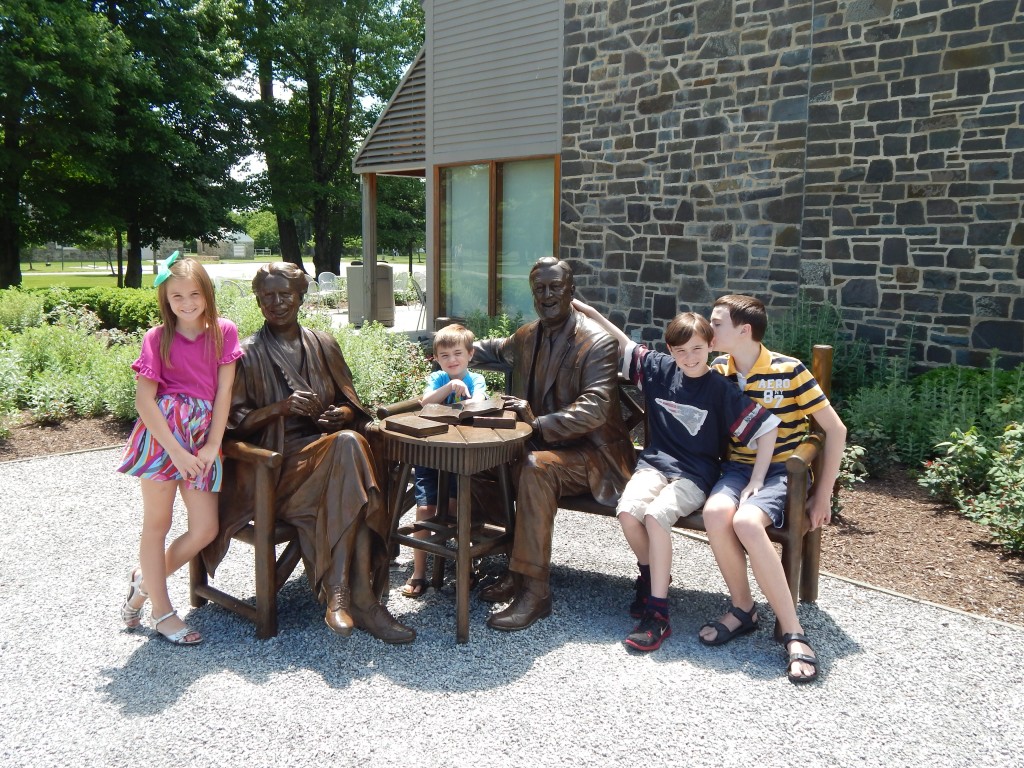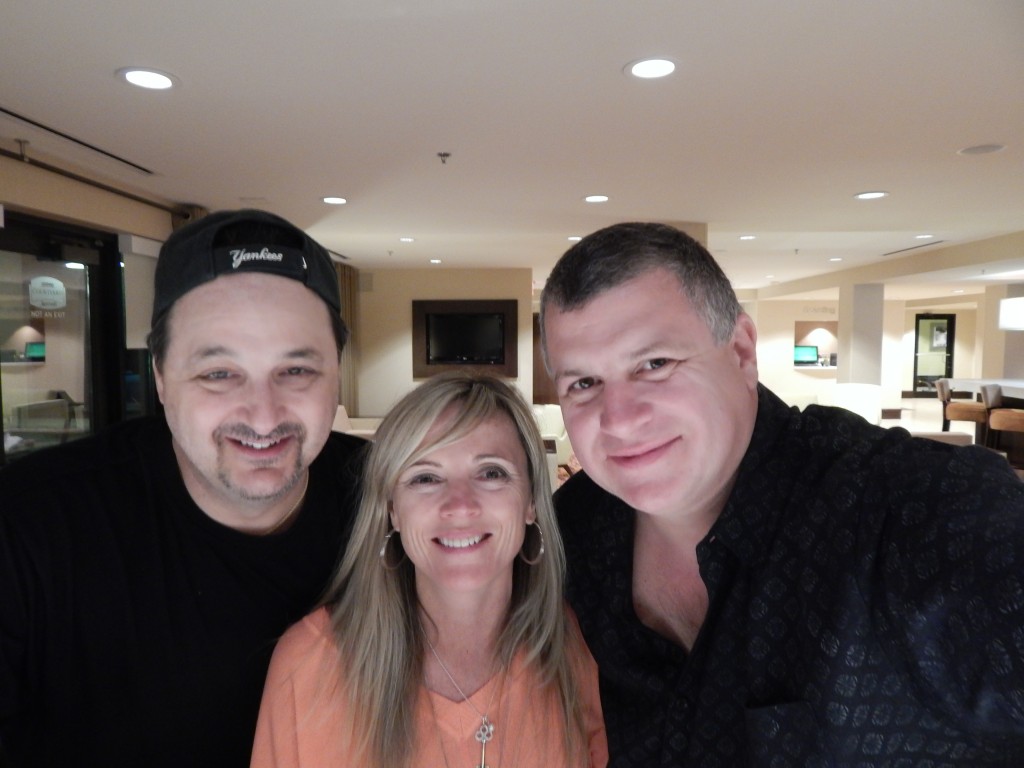 Mark, me & R.
We made a stop in Albany, NY – can you guess why?  Yep, another capitol building.  But we also rendezvoused with Daddy!  He flew up to meet us and Uncle Mark.  When Uncle Mark found out we would be in the area, he wanted in on the action, because he grew up in the Hudson Valley area – Catskill, NY.  So Dad killed two birds with one stone.  Our visit was too short, but it is certainly one that will live on in family folklore, thanks to Cammy.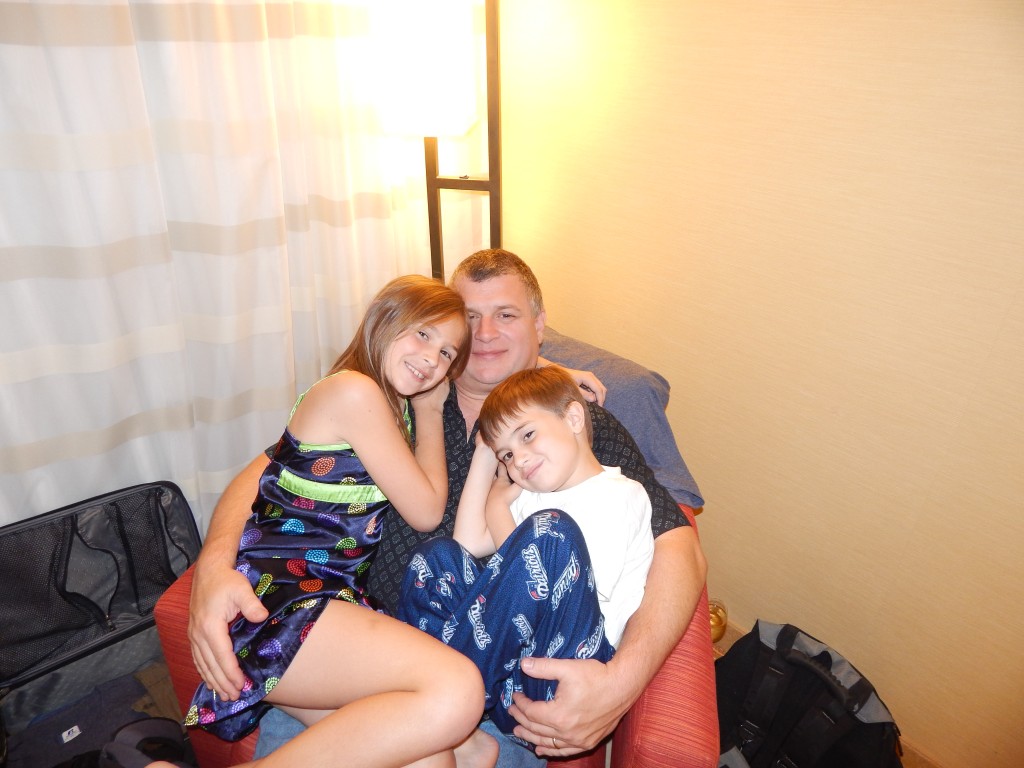 After saying goodbye to Dad, the kids and I kicked off our week in Massachusetts with a stay in Amherst, in the Berkshires.  We really didn't do many touristy things – only a visit to the Norman Rockwell Museum.  We drove quite a bit, admiring the countryside and the College campuses (Amherst, U Mass, Smith College, Hampshire College and Mt Holyoke).  Seriously, most of our time in Amherst was spent doing laundry, writing, catching up on sleep and paying bills.  But we are recharged and ready to hit the road for the second phase of our trip!
New York Capitol.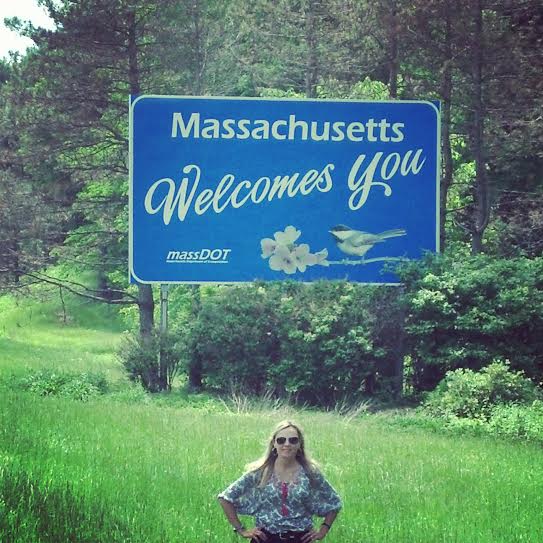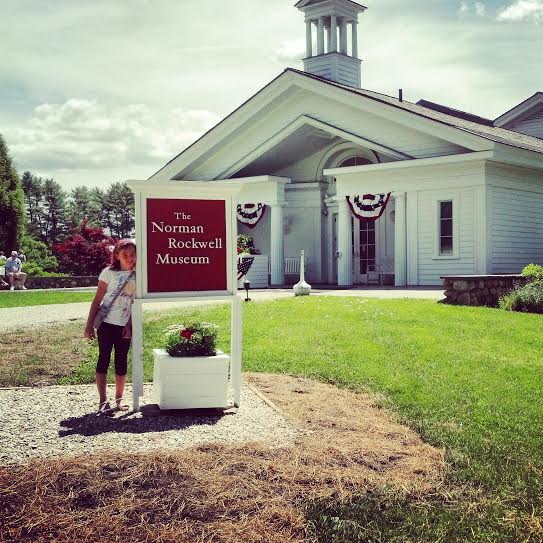 How's your summer going?  Any trips planned?