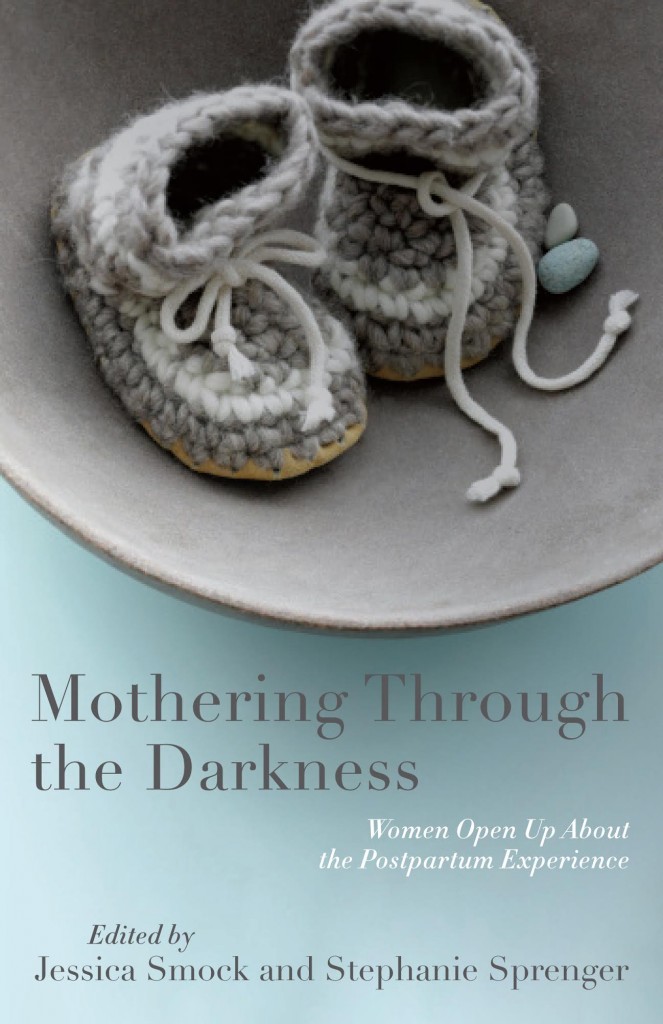 So, today is the day I get to announce (SHOUT!!!) that I'm going to be a published author! As some of you know, this has been a LONG time coming. I'm so proud, grateful, and fortunate that along with some amazing writers, my work will be included in an upcoming anthology. The anthology is a collection of stories about postpartum depression and anxiety. I wrote my essay about the anxiety I experienced while on bed rest with my twins, which continued on during their time in the NICU and those scary first months at home.  The book was compiled and edited by the creators of the Her Stories Project, Jessica Smock and Stephanie Sprenger.  Mothering Through the Darkness, is going to be published by She Writes Press in November of this year.  I'm not sure of all the details yet, but not to worry, I'll let you know as soon as I am.  I promise to try not to drive you crazy with my excitement and self-promotional antics. But I am required to help get the word out, so be prepared.
To start, you can read the announcement and learn about my fellow contributors by clicking here.
I'll post more in the coming weeks, but I couldn't wait another minute to share the news with my readers.  Thank you so much for sticking by me.  I really appreciate it!