I am very excited to be interviewing Julie J Severson and Christine Organ for my first TBOML post of 2017. Christine and Julie Jo are co-editors of the anthology, Here in the Middle. This book is a wonderful collection of essay about those of us, ahem, who are in "the middle."
The middle years of life are often the years when we are pulled in multiple directions, with the needs of our marriage, children, aging parents, friendships, and career all taking a toll on our time and energy. But it can also be a time filled with deeper connections and settling into our own skin.
Christine is a freelance writer who lives  in the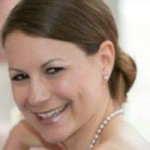 Chicago area with her husband and two sons. She is a staff writer for Scary Mommy and a regular contributor to Babble. Her work has also been published online with the New York Times, Washington Post, Huffington Post, Mamalode, Redbook, Country Living, Good Housekeeping, and Brain Child Magazine among others. She is the author of Open Boxes: The Gifts of Living a Full and Connected Life, and a contributor to I Just Want to Be Perfect. You can also read her writing at ChristineOrgan.com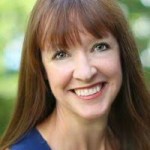 Julie Jo is a former PR girl now freelance writer, journalist, editor, and lost-and-found attendant of two teens and a tween. Still an English major at heart, she finds solace in writing her way through those universal experiences that bind us together. In 2015, she launched her storytelling blog Carvings on a Desk to reconnect with her own voice swirling around in the middle. Since then, her creative nonfiction has also been featured on Ten to Twenty Parenting, Midlife Boulevard, Mamalode, BonBon Break, and elsewhere. She lives in Minnesota with her husband of twenty-plus years and their three kids.
I received an advance copy of Here in the Middle and it's fabulous, but I knew it would be! I'm a fan of both Christine and Julie Jo, and was quite confident that they would curate a collection of essays that would touch my heart, make me cry – and laugh. You can learn more about the authors who contributed to the book by clicking here. To purchase the book from Amazon, click here.
With out further ado, I'm happy to share the books of Christine and Julie Jo's lives:
What was my favorite book as a child?
Christine: I pretty much devoured the Babysitter Club book series.
Julie Jo: The Secret Garden, hands down. Everything about that book is magical.
 Is there a book that you've read over and over again?
Christine: I could read Anne Lamott's books over and over again forever.
Julie Jo: Writing Down the Bones by Natalie Goldberg. I love how she describes writing as living our moments twice.
 What's a classic you're embarrassed to say you've never read?
Christine: Slaughterhouse 5, Anna Karenina, War and Peace, 1984
Julie Jo: As an English major, I'm embarrassed to admit there are still lots of classics I haven't read. Moby-Dick and War and Peace to name just a couple.
 Disappointing, overrated, just not good: What book did you feel you were supposed to like, and didn't?
Christine: I wasn't a fan of Me Before You or The Great Gatsby.
Julie Jo: The Girl on the Train. I thought it really dragged on.
 What's a book you wish you'd written?
Christine: Glitter and Glue. I love Kelly Corrigan.
Julie Jo: Oh, that's a long list. But I clearly remember first having that feeling long ago while reading North of Hope by Jon Hassler, who was my English professor at the time the book was released.
 What's a favorite movie adaptation of a book you loved? Worst adaptation of a book you loved?
Christine: "Hunger Games." One of my least favorite recent adaptations was "Gone Girl." The book captured nuances of their relationship and actions in a way the movie couldn't or didn't.
Julie Jo: Favorite. "Memoirs of a Geisha." Worst. "The Cat in the Hat" starring Mike Meyers (although ya gotta love Mike Meyers).
The books you read to your children:
Christine: We just read The One and Only Ivan together as a family and loved it. I also like reading Shel Silverstein poems with my kids.
Julie Jo: My kids are teens and tweens, so sadly I don't read with them anymore. But I can still recite almost by memory The Pout-Pout Fish and The Alphabet Tree from when they were little.
What was an illicit book you had to read in secret as a child?
Christine: Anything by Danielle Steele.
Julie Jo: Forever, by Judy Blume. I bet you hear that one a lot.
Who is your favorite fictional hero or heroine? Your favorite anti-hero or villain?
Christine: Favorite hero: Scout from To Kill A Mockingbird. Favorite Villain: I can't think of anyone specific, but I'm drawn to those characters who are have shades of grey and aren't all good or all evil.
Julie Jo: I don't really have favorites, but amazing heroines that come to mind are Katniss from Hunger Games and Celie from The Color Purple. For a villain, Miss Trunchball from Matilda is pretty entertaining, but she's so awful.
 Is there a book you've given multiple times as a gift?
Christine: Help, Thanks, Wow by Anne Lamott. It appeals to a wide range of audiences.
Julie Jo:  Here In The Middle!
 Is there an imaginary place you dream of moving to?
Christine: The Irish town in Maeve Binchy's books.
Julie Jo: Neverland would be cool. I once read that the map of Neverland resembles the map of a child's mind. I probably dream more about secret hiding spots, though, like having my own Secret Garden.
If there were only one genre that you could read for the rest of your life, what would it be?
Christine: So hard to choose, but probably historical fiction or memoir.
Julie Jo: That's really hard. Can I please pick two? Historical fiction and humor.
 What author living or dead would you most like to meet, and what would you like to know?
Christine: Stephen King and Kurt Vonnegut. I'd like to know how Stephen King comes up with his ideas, and I'd love to talk humanism and exchange world views with Kurt Vonnegut.
Julie Jo: Erma Bombeck! I would've simply loved to have spent an afternoon on her front doorstep, eating her peanut butter and catsup sandwiches, listening to her tell stories about her station-wagon-driving, rhubarb-growing, toilet-plunger-borrowing neighbors. She's hysterical.
 What was a book that made you laugh out loud, and what was one that made you cry?
Christine: I laugh hysterically reading David Sedaris. I cry a lot while reading, but struggled not to break down in tears while reading "The One and Only Ivan" to my kids.
Julie Jo: I crack up every time I flip through my old beat-up copy of The Grass is Always Greener Over the Septic Tank by Erma Bombeck. It's one of my respites. As for crying, I don't think there's ever been a book that has touched me as deeply as The Hiding Place by Corrie Ten Boom.
What was the last book that you told people they have to read?
Christine: A Man Called Ove.
Julie Jo:  It's usually the other way around–people telling me what to read.
 What are you reading now? What will you read next?
Christine: I'm reading Born A Crime by Trevor Noah.
Julie Jo: A Man Called Ove. Next on the list is The Sun Also Rises, because I promised myself I'd revisit some Ernest Hemingway.
 Books or eReader?
Christine: BOOKS!!!
Julie Jo: BOOKS!!!
Do you keep your books or pass them on?
Christine: Pass them on.
Julie Jo: I tend to keep them, hoping my kids will read them at some point.
Do you have a favorite place to read?
Christine: Anywhere. I read while I walk on the treadmill and in bed and on the couch. Anywhere.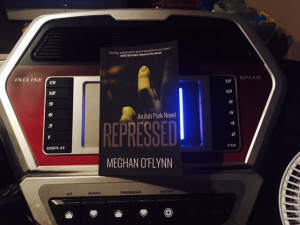 Julie Jo: In the big, ugly, squishy recliner in my bedroom if it's not buried in laundry.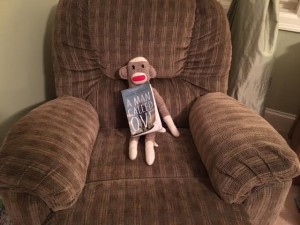 Do you have a favorite bookstore?
Christine: A Room of One's Own in Madison, Wisconsin.
Julie Jo: I most often go to Barnes and Noble because it's so close. But there's this great, quirky bookstore in uptown Minneapolis called the Wild Rumpus. It allows pets. My dog, Oscar, once came nose-to-nose with somebody's pet chicken there. Wait—do chickens even have noses?
♣
Thank you ladies! I'm a fan of Ann Lamott as well, and need to catch up on her back list. Although I loved Me Before You and Girl on a Train, I too (sshh!) didn't really enjoy The Great Gatsby. Glitter and Gold (love that title) is a beautiful book, I also wish I'd written it. Julie Jo, hands down, Forever is the number one answer to the illicit question. Christine, I do not know how you can possibly read on the treadmill – that is amazing. (I do audio books). Finally, I have to share an embarrassing story. I have been to A Room of One's Own. When I read that answer, my heart stopped. We take a big annual summer road trip and when out on the road, I make a point to visit independent bookstores. A Room of One's Own is so cute, and the staff was very nice, but when I was there, all hell broke lose with my kids. Worst Day  Ever! If you're interested, you can read about it here.
Please leave a comment for Christine and Julie Jo below.
If you're interested in reading past Books of My Life interviews, click here.
You can learn more about and follow Christine and Julie Jo by clicking on the links below:
You can order their book on Amazon (not an affiliated link) by clicking here.