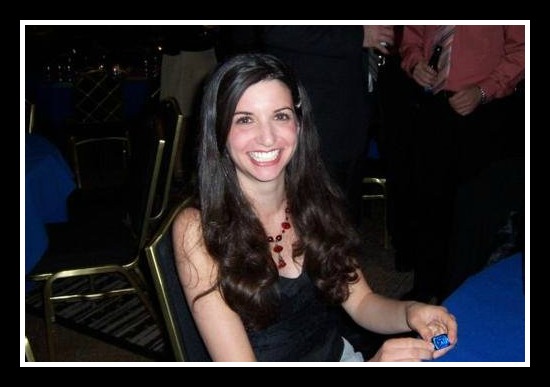 For today's "Books of My Life," I'm featuring Tamara of Tamara like Camera. I first discovered Tamara when she was interviewed by my friend Allison for Blogging411. (I urge you to watch that episode, lots of good information about using pictures on your blog!) Tamara was so personable during the interview. She also go a huge endorsement for her blog and pictures by Allison. I checked out her site and her pictures are gorgeous, but so are her words. Although we've never met, I feel as though I've known her forever. She's friends with many woman I consider part of my blogging tribe (Janine, Dana, Kristi, Nina) and we have a shared love of San Francisco, Massachusetts, boots, cheesy 80's music, romance, and of course books! I'm also slightly obsessed with her son – who is so darn cute! I'm certain my adoring comments about him have made her very nervous. But Tamara, don't worry. If I so much as even hugged your child, my youngest would disown me. He's very jealous!
Without further ado, here's Tamara's interview.
What was my favorite book as a child?
That's a good question and it varies by ages and stages. I was really obsessed with Days With Frog and Toad when I was very young. Then I got obsessed with the whole Wrinkle in Time series. Plus, Sweet Valley and Babysitter Club books, be still my heart.
What was your favorite book that you read for school?
This is corny but it was Rebecca in high school. I was/am still SUCH a romantic and I seriously couldn't breathe when I read it. Oh, the suspense and drama and withdrawn affection. So good. I didn't even care about the whole murder/ghost aspect of it all. I just got all breathy from the love.
What's a book that really cemented you as a writer?
I know that The Diary of Anne Frank was a player in it, but most of them were. I was always impressed when a book could be fairly easy-to-read but still able to evoke such rich emotion. That's my whole thing. Even Babysitter Club books did that. I also was really obsessed with Ray Bradbury during my discovering writing years. It's more easy for me to tell you movies that made me want to be a photographer or writer, because books? I drank/drink them in. They all contribute. The Time Traveler's Wife and Lovely Bones, though. That's my final answer after this rambling mess.
Is there a book that you've read over and over again?
Does Sweet Valley Twins #86 – It Can't Happen Here count? I swear. The books before and after that in the series were probably about Jessica wanting Elizabeth's boyfriend, or someone getting glasses, and then you have that one. About The Holocaust. What??
What's a classic you're embarrassed to say you've never read?
I don't believe I've read A Tale of Two Cities, but I certainly pretended I did and got a C+ on the test.
What's a book you've pretended to read?
Ha! See above.
What's a book you consider grossly over-rated?
Catcher In The Rye didn't really do it for me. Don't hate.
What's a recent book you wish you'd written?
The Time Traveler's Wife by Audrey Niffenegger. Is that recent? And Big Magic by Elizabeth Gilbert.
What's a favorite movie adaptation of a book you loved? Worst adaptation of a book you loved?
I think Joy Luck Club was equally good as a book and a movie. Different and beautiful. As for worst, I don't even know so I'll just say that I like most Stephen King movies more than books, and in general, I nearly always love the book better. So there's that.
The books I read to my children:
I'll Always Love You. And I cry each time and they laugh at me, but they're not mean. They just know me.
What was an illicit book you had to read in secret as a child?
I think I was pretty much allowed all books but my parents had this ancient copy of The Joy of Sex that I'd certainly go down to the garage to read. And look at pictures.
What's a book people might be surprised to learn that you loved?
Do I really surprise anyone with my book choices?? How about in college when I re-read every Sweet Valley Twins book ever? In order. My boyfriend gave me them for my birthday. Bless his heart. I was 19.
If there were only one genre that you could read for the rest of your life, what would it be?
Fiction, of course.
Is there a book you've given multiple times as a gift?
I've given Lovely Bones to a few boys I loved, or just deeply liked.
What was the last book that made you laugh out loud, and what was the last one that made you cry?
I probably laughed out loud AND cried during This Is Where I Leave You by Jonathan Tropper.
What are you reading now?
Who Do You Love by Jennifer Weiner.
Books or eReader?
Books.
Do you keep your books or pass them on?
I guess it depends on the books. I keep favorites. And for the last several years, I don't buy them. I get them from the library, even if I have to wait. I do keep books I get as gifts.
Do you have a favorite place to read?
I don't. And it's a problem. I really love to read while I'm eating dinner, but I can see how that might be very rude to my family.
Do you have a favorite bookstore?
I don't, and I should. In my town, independent bookstores reign supreme and there are several that stay in business. I do really love Barnes & Noble, though. I can't help it. It's the couches and treats.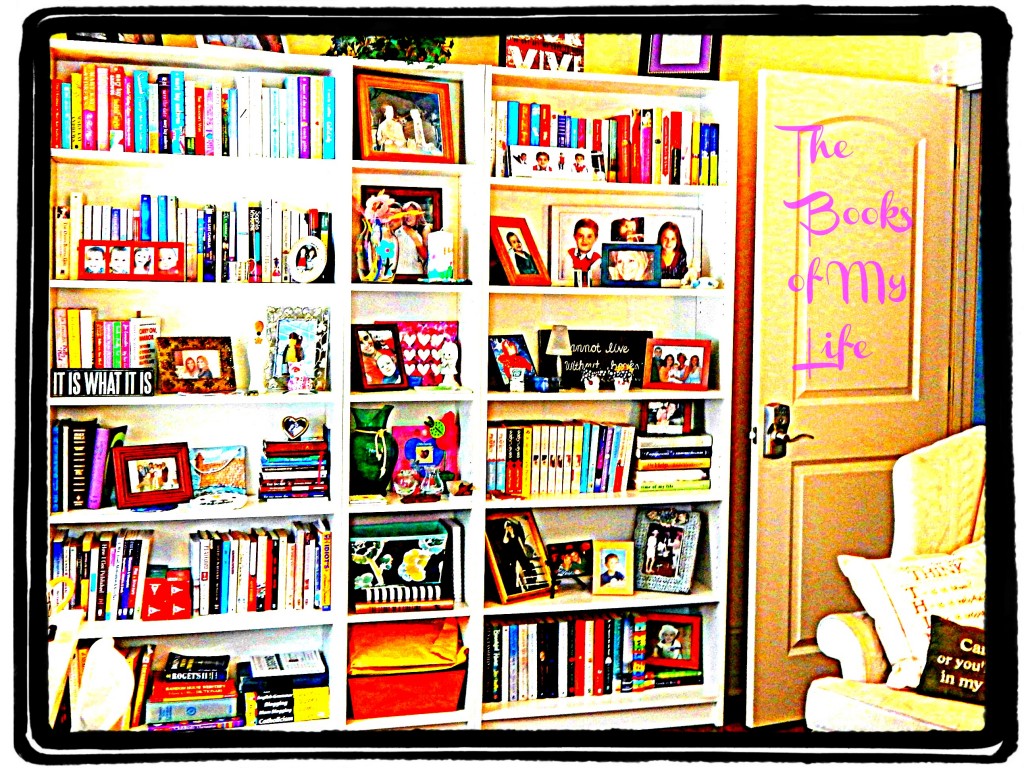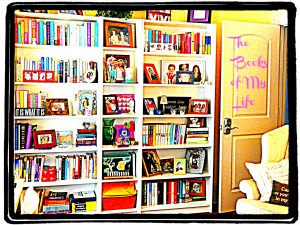 I love to read these posts and learn more about my friends. What better way to get to know someone, than through their reading history. What we read says a lot about out us.
Would you believe I've never read a Sweet Valley High or a Baby Sitter Club book? And now I'm intrigued by Tamara's comments about book #86. I didn't read the Catcher in the Rye, but I believe it was written as a coming of age story for boys. I think. I didn't read a Tale of Two Cites either, even though the book has one of my favorite lines in literature – "It was the best of times, it was the worst of times." Do not even get me started on Ray Bradbury! Hunter just read Fahrenheit 411, and the writing of his paper was torture. Too deep of a book for a fourteen year-old boy (in my opinion). I feel as though I've gotten to know your parents by reading your blog, so your revelation about The Joy of Sex made me a tad uncomfortable! Another book I haven't read – and I've been meaning to since it was published is The Time Travelers Wife. Interestingly – I've heard the movie sucks. Did you see it, Tamara? I also want to know how you feel about Who Do You Love when you're finished. I had mixed feeling about it. Finally – go visit some of your independent book stores. They need you:)!
You can follow Tamara here:
Please share your comments and questions for Tamara, below. You can read previous "Books of My Life" posts by clicking the links. If you're interested in participating, please email me.