My friend Kathy has started her own style blog and I'm very excited for her!  To help spread the word, I asked her to guest post about her new venture.  She's also giving some basic advice on what you can do to start finding you're own personal style.  Kathy always looks great and I know many women who have benefitted from her advice.   So read all about Kathy and please be sure to like her Style Daily page on Facebook.
Without further preamble, here's Kathy.
♦
Style Daily can help you find your everyday style.
We all have special days, but most of life is for Style Daily.
Have you ever watched the TV show "What Not to Wear?" on TLC and thought, I wish someone would nominate me?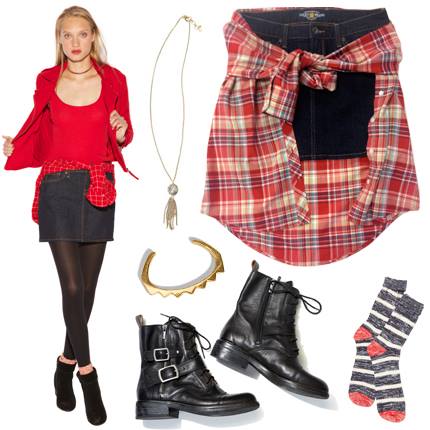 Or perhaps that would be your worst nightmare!  You still want the help, but just not in such a public forum.  Stacy London, one of the co-hosts of WNTW, wrote a great book, the Truth about Style.  In it she writes,   "Our clothes, like it or not, give other people insight into who we are.  To take control of the message, you have to know yourself, and dress accordingly.  (Style is the quickest shorthand to who you are.)"   But what is style?  And how do you figure out yours?
Let me back up and tell you who I am and what I do.  My name is Kathy Bochonko and my passion is helping people master their personal style by building a wardrobe that truly represents who they are as a person. I do personal image/wardrobe consultations with the goal of helping people unlock their own unique style. I have spent three decades in the fashion industry and have developed a keen sense for what works for specific individuals in regards to both body type and personal style. I can help folks adapt trends to their comfort level and lifestyle. I offer a variety of personal services such as closet overhaul and wardrobe assessment. I can create a Pinterest board of outfit ideas with your image in mind.  I help people feel confident by giving them the knowledge of what works for them and what doesn't.  I don't tell them what to wear.  I listen to what makes them feel good and help them figure out what looks good.  So here are some of my best tips for managing your wardrobe and beginning to understand your own unique style.  More will follow, so stay tuned.  Continue reading Guest Post: Style Daily with Kathy Bochonko →