Once upon a time, I was a very stressed-out and scared mom. That was last week – no, I'm just kidding. I'm talking about my own personal annus horribilis. The year was 2003. We'd just received our autism diagnosis. My husband was working on a long-term assignment out of state (Kentucky). He was only able to come home every other weekend. We sold our first home and moved out of state to Maryland. I had knee surgery. And my father died. All this happened in a period of five months – I kid you not. I was a mess.
As only someone who's had a child diagnosed with autism may know, after the shock wears off and the anti-depressants kick in, you go into search and destroy mode. I spent months doing research on the internet, calling parents and experts, going to evaluation and therapy appointments, and purging our house of casein and gluten. I was determined to do any and everything to help my son.
I found a program for Barrett that I loved at Emory University, but couldn't afford the tuition (or the two hour round trip drive, twice a day). Then I discovered a public school system with the very same program – in Howard County Maryland, where my husband grew. When the universe sends you a message like that, you listen.
My first contact in Maryland was Mary Hendricks, who at the time was a resource teacher for early intervention services. She changed my life. We spoke on the phone many times and I cried so much that if I'd been her, I would have stopped taking my calls. I'd been looking at programs in New Jersey, Pennsylvania, Kentucky, Florida and Georgia. I didn't know what to do, and confessed as much. I'll never forget what Mary said to me: "Come on up, I know we can help you and your son." And you know what? She was right.
Mary is kind, loving, and brilliant. She has a gift and it's evident every time she interacts with a special needs child. She's a ray of sunshine and I don't think I've ever seen her without a smile on her face. She has had helped hundreds (maybe thousands?) of families in her thirty plus years teaching. Her enormous capacity for empathy helped me when I was in a very dark place. I was so stricken with grief during my very first IEP meeting that I cried through half of it. Rich was still in Kentucky at the time and I was all alone in a new place. She walked me out to my car and gave me a hug – a really good one. It's a memory that has never gone away.
Mary is full of innovative ideas and a fantastic resource for anything related to special education. Her son Sean was in high school when I met and hired him to hang out with the boys and help them interact with each other. I was in no condition to engage in floor time, and then came baby Audrey, so I really needed his help! Sean is now married and a speech therapist in Baltimore. Oh time!
And I will forever be grateful to Mary. I'm honored to introduce you to this Autism Angel (although her expertise with special needs goes beyond autism!):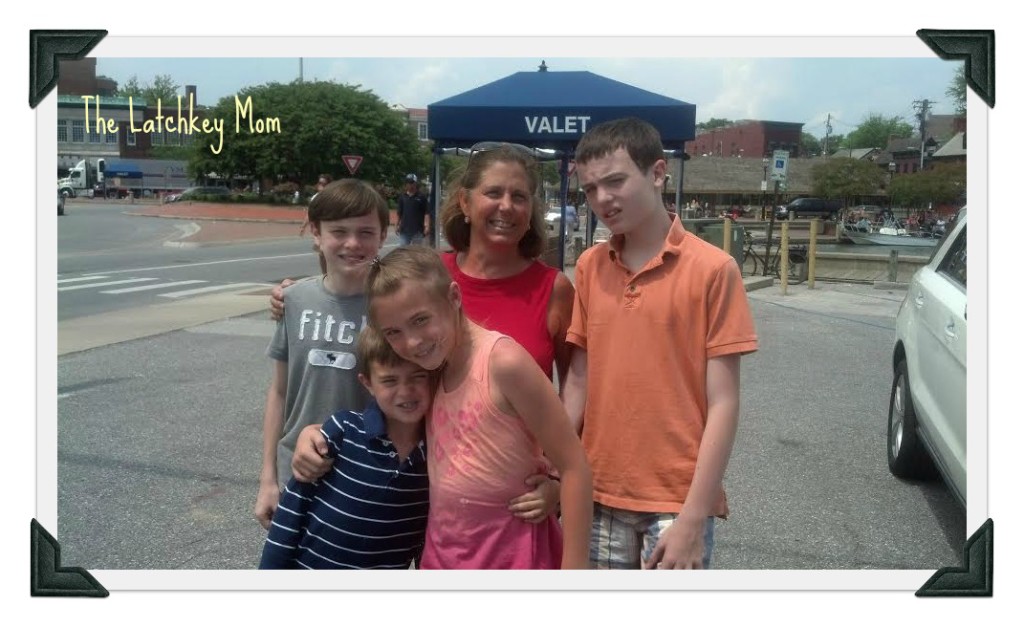 On one of our road trips, Mary drove down to Annapolis to meet us for lunch, so she could see the kids! Continue reading Autism Angel: Mary Hendricks →