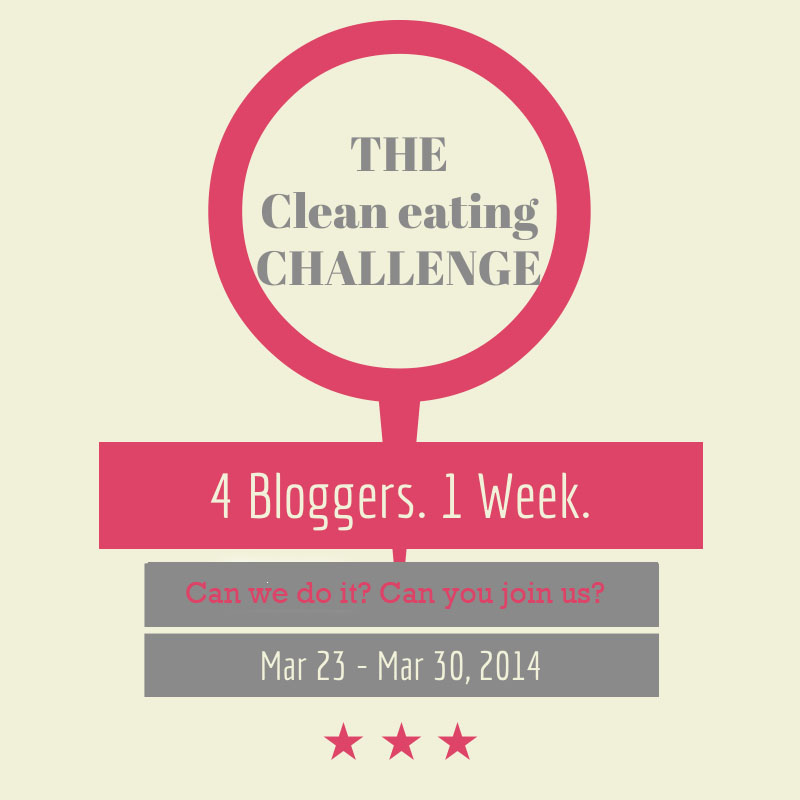 Clean Eating Week Intro
As I mentioned in Friday's post, starting today I'm joining three other bloggers for a "Clean Eating Week."  For those of you visiting The Latchkey Mom for the first time, let me introduce myself.  I'm Allie Smith – wife, mother, writer and blogger.  My go-to topics for my blog are usually motherhood, autism, reading, road trips and pop culture obsessions.  I rarely write about health, diet or exercise – yet I frequently think about all three. 
For most of my life, I have been blessed with good health.  I've always been active –playing sports, exercising, running or chasing after my four children.  My fitness routines have varied over the years in intensity and frequency – from fanatical to stagnant.  I've never really had a weight problem, but I've tried practically every diet there is, just to see if I could improve things.  We all have that "thing" about ourselves that we wish we could change.
Goals:
When I turned forty, I let go of my quest for "the perfect body."  That is one of the cool things about reaching your forties, you really do find the grace to accept the things you cannot change.  You also think about longevity, especially if you have children.  For me now, it's all about health and vitality.   I also want to eat real food and I want it to taste good.  In the last couple of years, I've embraced the concept of clean eating, albeit not religiously.  I try to make smart, healthy choices and I've opened myself up to new healthy foods that I would have never even tried just a few years ago.  Surprisingly, many of these foods and spices are now some of my favorites:  horseradish, beets, olives, Brussels sprouts, guacamole, kale, and jalapenos.  I look forward to seeing the recipes of my fellow bloggers and trying new foods and experimenting.
Fears:
In the past I've done more than my share of cleanses and detoxes and let me tell you, they're tough.  We're not doing that, but I'd be lying if I didn't admit that I'm fearful of being hungry this week.  I'm also nervous that I'll cheat (I don't have the willpower I used to).  I'm also not looking forward to all the cooking that's required of clean eating (unless you eat raw, I guess).  Finally, I'll be very disappointed if at the end of the week, if I don't feel super reenergized
Hopes:
I hope I have a flat belly on day seven.  Sorry, old habits die hard.  I also really, really hope that I have the energy of my twenty-five year old self!
Resources: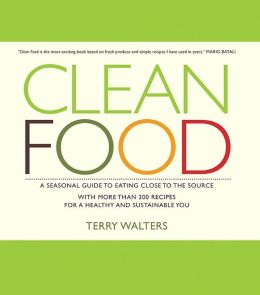 The Clean Food cookbook by Terry Walters.
The internet.
The blogs:  Go Dansker Mom, Hot Breakfast, and Desert Momma.
Favorite recipes for past experiments.
Katie Den Ouden's blog, for inspiration and motivation.
My Plan:
First of all, I am not giving up my coffee.  I've done it before, and it ain't pretty.   I live with five people and they all agree with me on this one.  Also, my coffee requires flavored creamer and sweetener.  Gotta have it – but I will exercise restraint when adding them.
I will give up my weekend lattes.
No gluten.
Minimal, but preferably no processed food.
Eat organic whenever possible.
No sugar (except for the previously mentioned coffee).
Wine – I'll exercise restraint, but I'm on Spring Break at the end of the week, so leaving myself with options.
That's the deal!  I hope you join us – both in sprit and in practice.  It'll be fun, no?  Well, if not, you'll have fun reading about how we all do, because we've pledged to be totally honest!   Take a moment to visit Allison Carter, Holly G, and Amy Dillon, my Partners in Clean.  We're going to share each other's posts each day, so be sure to follow along.  #cleaneatingchallenge.
Day 2 – Allison @ Go Dansker Mom
Day 5 – Allison @ Go Dansker Mom
Do you eat clean?  Do you know what that is?  Have you ever done a food challenge?  Do you have any advice?  Any recipes to share?