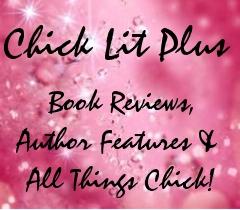 Today, June 2nd, is publication day for many of my favorite authors. I had the honor of reviewing two fabulous books for Chick Lit Plus – both of which are out today. And both earned five stars!
It's You by Jane Porter
Ali McAdams is a young woman who thought she had it all. She was engaged to the man she loved and they worked together in a thriving family dental practice. But fate had other ideas and Ali's world fell apart. In the wake of her grief, she visits her father in Napa to escape her painful memories – and to heal. Visiting her dad at Napa Estates, the retirement Community where Ali's dad moved after her mother's death, is hard because it doesn't feel like home. After Ali meets his bridge partner, Edie, she becomes intrigued by the woman's mysterious past.
Continue reading at Chick Lit Plus
Sweet Forgiveness by Lori Nelson Spielman
As the host of a New Orleans morning show, Hannah Phar is a local celebrity. She's carefully cultivated the perfect image for her viewers and for her boyfriend, Michael – who's the Mayor. Unbeknownst to those around her, guilt and anger simmer under Hannah's placid facade. Michael has yet to ask Hannah to marry him, and his teenage daughter Abbey mocks her every chance she gets. Her ratings are slipping, and there's a younger, prettier version of Hannah at the station who's gunning for her job. Adding to Hannah's inner turmoil are the forgiveness stones that sit in her desk drawer…
Continue reading at Chick Lit Plus