Several of my fellow bloggers periodically share with their followers what they're reading, eating, watching, etc.  When I first started blogging, I sort of did this with my "Things to be Excited About" posts, but I stopped writing those, because the title started to bug me.  A year later, I still haven't come up with a clever and original LKM title for these posts, so I'm going to unabashedly borrow the "Currently" label.  Currently, I am…
Reading.  As I mentioned in my FTSF post last week, I have been indulging in quite a bit of reading to help me get through the winter.  I read SoulSpace by Xorin Balbes, which was recommended to be by Kelly McKenzie, and it was fabulous.  I read it in conjunction with the Life Channing Habit of Typing Up, and the two books really motivated me to get my act together (more below).  I just finished Family Pictures by Jane Green, and although it was good, it was not what I thought it was going to be – and the ending is cheesy.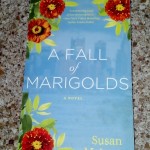 I'm getting ready to start A Fall of Marigolds by Susan Meissner for my book club.  I've been book club-less for about two years and, finally, someone has taken pity on me and invited me to join.  I'm so excited!
Listening.  My thirst for good books cannot be quenched by reading alone alas, I'm also an audio book junkie.  I've just listened to three very different books.  Queen Bees and Wannabes is all about adolescent girls and their relationships.  Oh, it was a frightening read.  My heart aches for my daughter, as she gets ready to tiptoe around the landmines of middle and high school.  The book about tidying that I referenced above is fantastic!  (It's a very brief read or listen.) I was emptying closets as I listened, so motivated was I.  I'm still going – and it feels great.  I will leave you with a little preview below of the current state of my office, ten days after I purged.  I'm so excited.  It feels great!  Future post about organizing (yes, I am seriousJ).  Finally, I listened to a fantastic Johnathon Tropper novel, The Book of Joe.  I think Tamara is the one who recommended that to me?  I think I'm going to read all of Tropper's backlist.  I loved it. 
Listening part 2.  I listened to my first podcast last week.  Gretchen Rubin launched a new podcast series with her sister called, "Happier With Gretchen Rubin."  It was pretty cool listening to her banter with her sister about their happier habits.  Coincidently – she talked about how eliminating clutter in her house made her a much happier person.  Hmm…  I know many of you are into podcasts, and I'd like to listen to some more, but have no idea how to go about it, or what to listen to.  Any suggestions?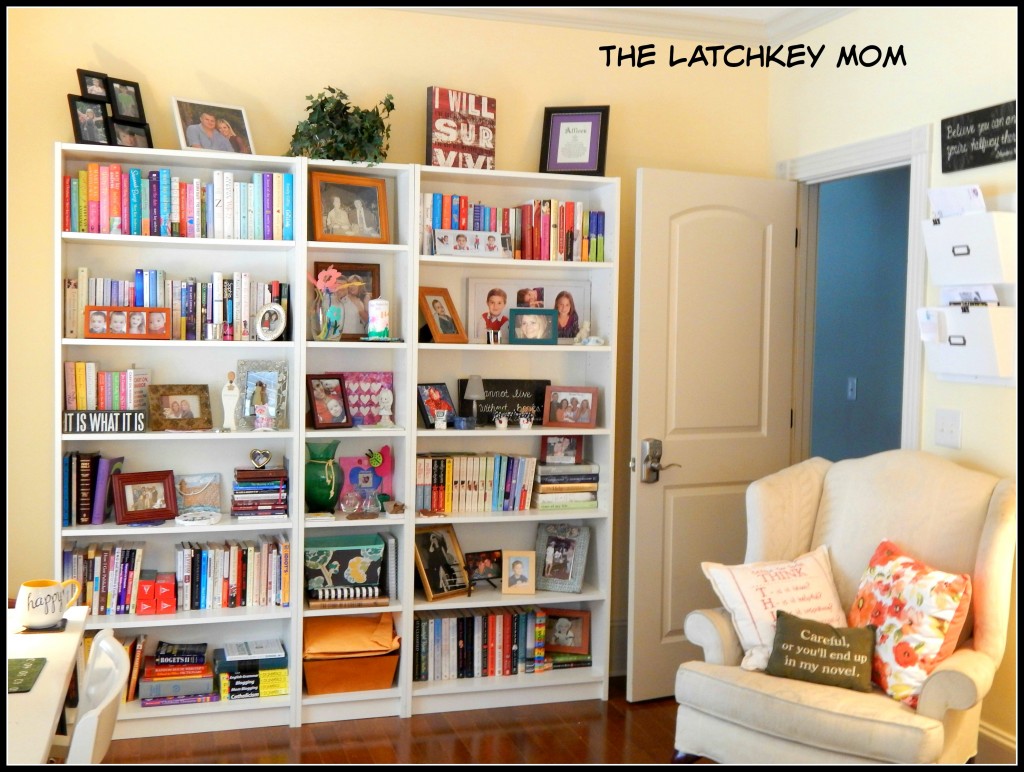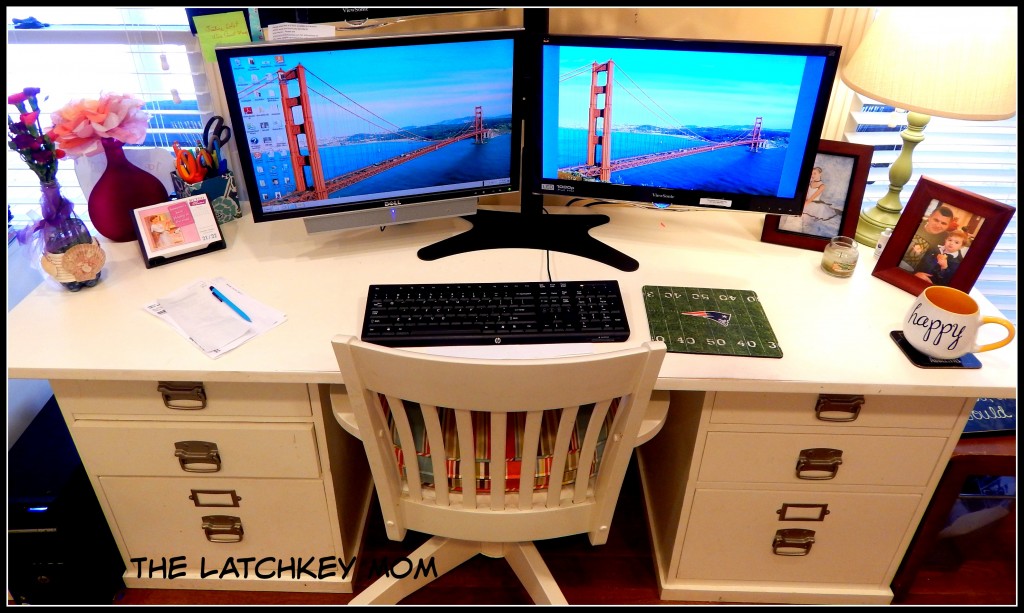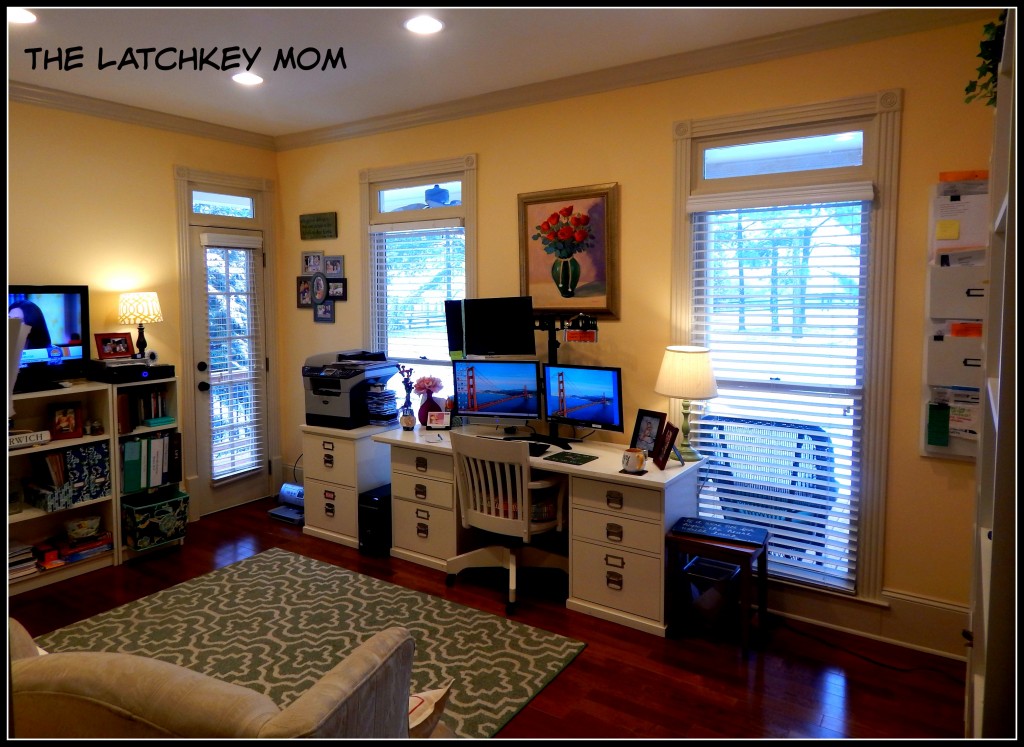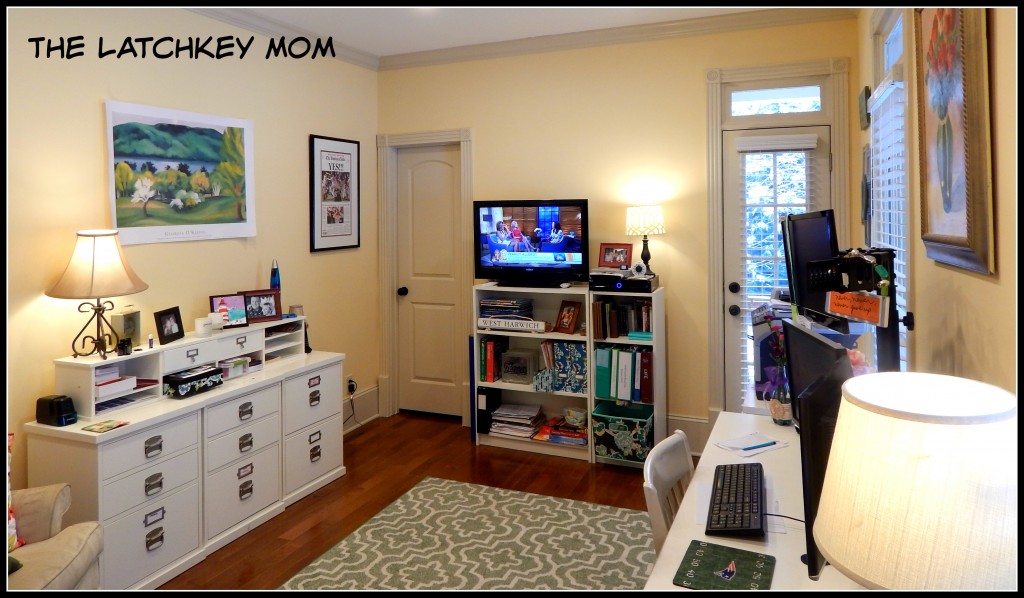 Watching.  I really haven't watched very much original television in the last month.  Ugh, the awards shows have preempted all my Sunday night faves!  I miss my Revenge and Good Wife, although I do have Downton Abbey, which I'm thoroughly enjoying this season.  I'm still mourning Parenthood, too.  I've got Nashville, but I'm not as excited as I once was.  The kids and I never miss The Goldbergs. I love listening to them giggle at Beverly!  My most anticipated television is House of Cards and Mad Men.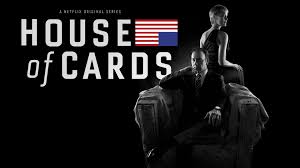 We've had family in town this past weekend, so we couldn't dive into HOC when it was released, so no spoilers – please!  We plan on going underground this weekend to binge watch.  The children will be on their own.  And my chest starts to pound with excitement (and dread), as I prepare to say goodbye to Don Draper.  Mad Men's last season begins on April 5 – Easter of all days.
Watching part 2.  To make up for the lack of television options, we've downloaded quite a few movies over the last two weeks – old and new.  Ugh, I think I am getting old, because nothing really appealed to me.  Boyhood, Birdman, Grudge Match, Tammy, Horrible Bosses 2.  Blah, Blah, Blah, Blah, Blah.
Eating.  Crap.  While I was sick – and I was sick for almost two weeks, I consumed a lot of Cup of Soup.  And crackers. In the previous six months, I hadn't been eating processed carbs and reintroducing them into my diet – well, as you can imagine, I'm paying for it.  Therefore, I'm recommitting to healthy eating.  Or rather, I'm trying to recommit.
Juggling my Schedule.  I have some very exciting news to share.  Last year Hunter tried out for the track team at his middle school, but didn't initially make the team.  He became the team manager, and because he worked hard, they put him on the roster midway through the season.  Last fall he ran cross country with a local running club, and did really well.  Track tryouts were last week and he made his school's team.  But that's not the exciting news.  Barrett, my son with autism, goes to a different middle school, one that has an autism classroom.  Each year, Barrett participates in the Special Olympics, and he usually does pretty well in the 50 yard dash.  At his IEP meeting a few weeks ago, his P.E. teacher asked me what I'd like him to work on with Barrett.  I suggested running, because the Special Olympics is in a couple weeks.  Well, that lit a fire in Barrett's teacher, the incomparable Mrs. Corcoran, and long story short –
Barrett is now on his school's track team!  It's going to take a village.  Each of his teachers has volunteered to stay after school and be with him for practice.  And two of his classroom peers have agreed to join the team and run with him!  How freaking cool is that?  The not cool part?  My boys will be practicing on the same days at the same time at different schools!  And two days of the week, their practices will be letting out at the same time as their sister's dance class.  And three out of four track meets are scheduled on the same day, at the same time – with two meets at different schools.  And that third track meet, well my boys will be running against each other!  Barrett will be running the 800m, and odds are good that that'll be one of Hunter's events.  So, they'll be running in the same event.  Twin against Twin!  Oh my, I never anticipated a dilemma like that.  Whom do I route for?  For the record, Audrey has drawn her line in the sand.  She's team Barrett (no surprise there).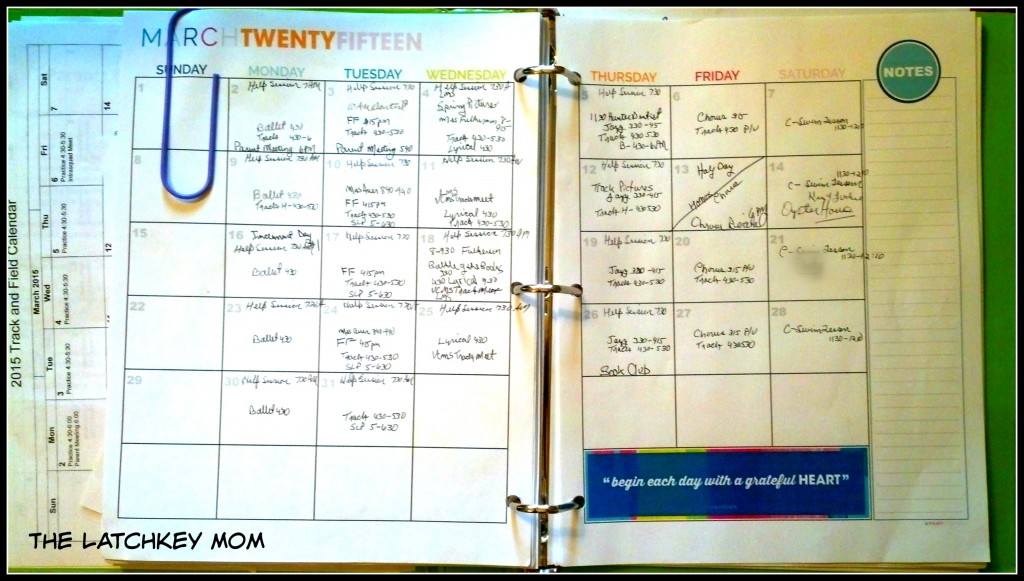 I'm worried.  About my moody teenager.  I don't want to write too much, because honestly, I think he'd be super mad at me!  But my boy who will remain nameless, is not himself.  I don't know if it's just adolescence or if something's going on, but he's not talking.  Anyone else experience that with a teenage son?  And/or have book recommendations to make me feel better?  This is the one child I never thought would be mean to me, but I'm definitely irritating him as of late.
That's all I've been currently up to this cold and dreary winter.  What about you?
What are you reading, watching and listening to?  Do you listen to podcasts?  Have you been eating well?  What's your solution to having to be in three places at one time?  Any book suggestions about raising boys?