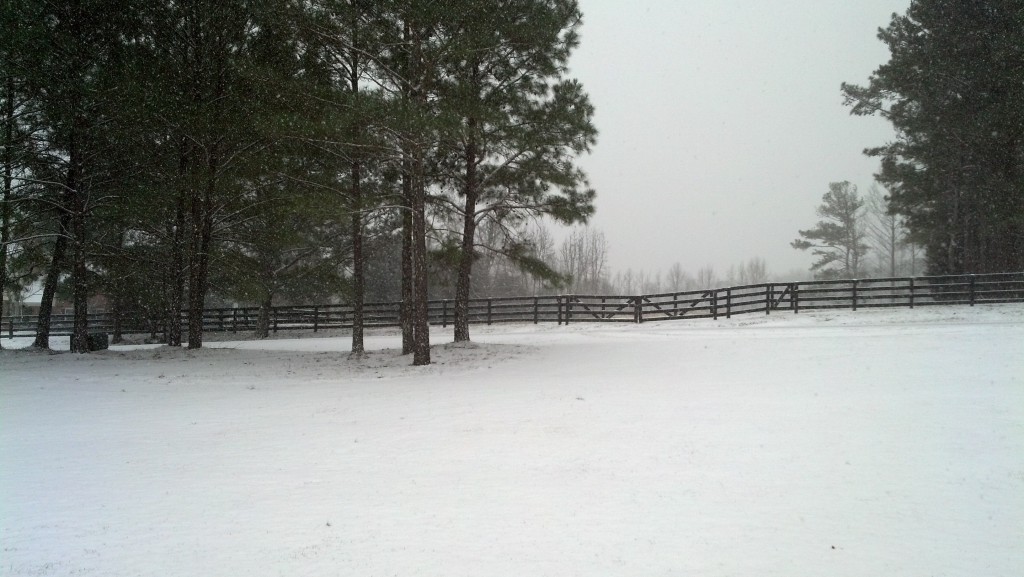 It's been a while since I've expressed how thankful I am for all my blessings.  I'd like to take this moment to do nothing but express my gratitude, so here we go!
"Gratitude helps you to grow and expand:  gratitude brings joy and laughter into your life and into the lives of all those around you." -Eileen Caddy 
♦       Friends.  I've been trying to bring this blog to the next level by actively soliciting freelance assignments, submitting essays for publication, networking with other bloggers, signing up for a conference, attracting more followers and providing my readers with good content.  This is so much harder than I ever imagined, but exhilarating nonetheless.  A couple of my friends have really put themselves out there for me, and I'm so grateful for the support.  Thank you so very much.
♦     Mentors.  I have found a few bloggers who are so incredibly generous and will answer my questions – even the questions that must seem trivial to them.  I admire you ladies so very much.  Thank you for pointing me down the right paths.
♦      Warmer temperatures.  If you live north of Atlanta – stop reading, because this will frustrate you and probably make you want to punch someone.  We Atlantans finally got a break.  The temps have reached the high 60's for a string of days recently and I've got to say – it was delightful!  Even the ice cream truck made a visit.  We're supposed to reach 70 degrees this Sunday!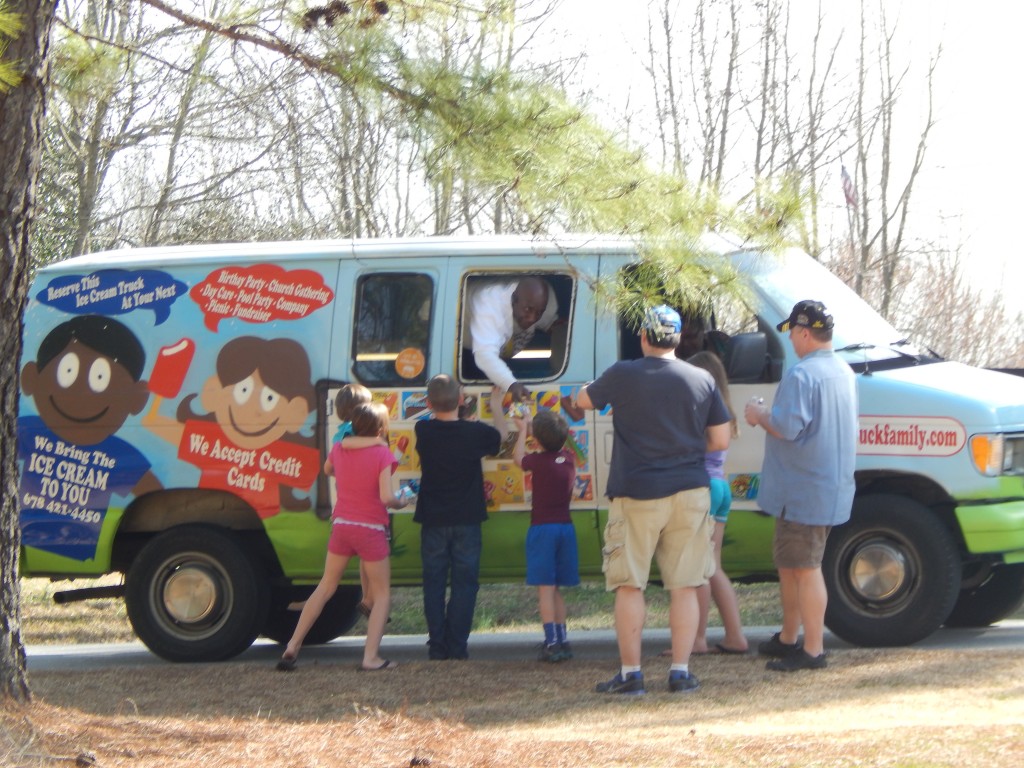 ♦      My math skills.  Hunter has been studying geometry – geometry!  He's in seventh grade – and he's not even in advanced math.  Let me clarify, we are not merely talking about the circumference of triangles and squares.  He is studying area and volume and every type of angle you can imagine (some of which I swear did not exist when I studied the subject in 10th grade).  Before he can solve the area and /or circumference of a shape, some of the geometric variables need to be calculated algebraically.  Hunter and I had a number of late nights and I was nervous for him and his test.  (Post Script:  Hallelujah, my boy got a much need "A"!)
♦      Books, baby!  I have been on a reading (and listening) bender lately.  The crappy winter weather (all of January and most of February) certainly is conducive to curling up with a good book.  Some of my favorites so far:  Carry on Warrior, The Her Stories Project, I Dare Me and Let's Pretend This Never Happened.  Interestingly, all these books are nonfiction and written by bloggers!  Hmmm…
♦     I'm grateful that I have a stay-at-home mother/writer schedule that allows me to chaperone fieldtrips!
♦      Cammy's change in attitude.  For most of the school year, my little love bug has not been real great at paying attention in class.  He's focused when individually assessed, but when left to work on his own, forget about it.  I was panicking, of course, and having ADD nightmares.  I explained to his teacher that I had no intention of reliving my current middle school struggles with my kindergartner, because I'd be too old to do so by the time Camden entered sixth grade.  Taking pity on me, his teacher put him on a behavior plan and moved his seat.  Seriously, that's it.  Guess what?  We have ourselves a complete transformation.  Consensus is that maybe there was a little too much action occurring at his original table.  And – brag Alert! (If you can't stomach it, skip to my Buzz Feed love.) – he was named Exceptional Student of the Month for his class and received a medal.  Of course we were all very excited, but Audrey (who wanted me to point out she was an Exceptional Student well before Camden was out of the womb) kindly put it into perspective for me: Two kids from each class get picked each month.  So by the end of the year, 18 children in his class will have been selected as "exceptional."  Okay, perhaps it was just his turn.  Still, look at the pride on his (and mom's) face: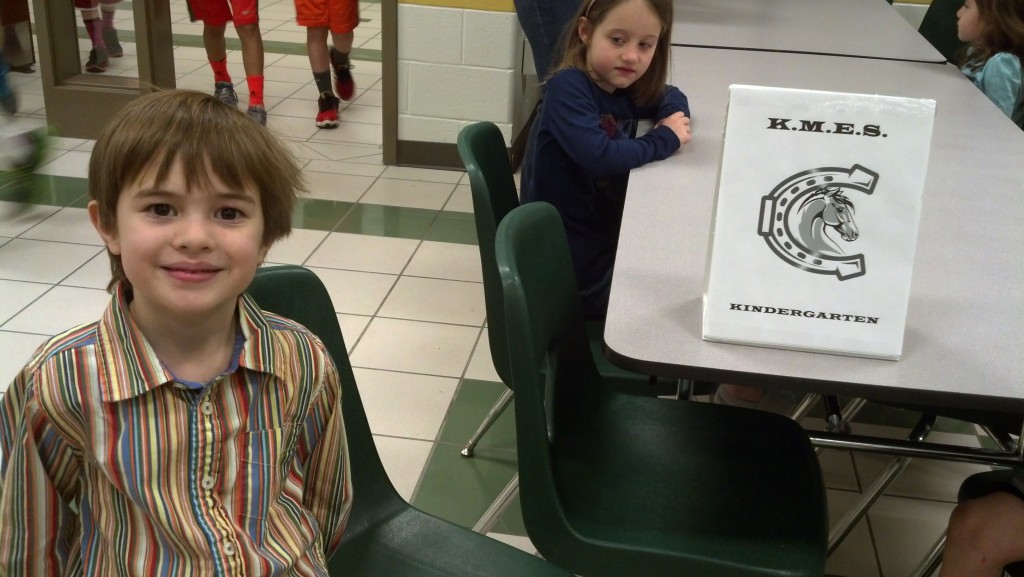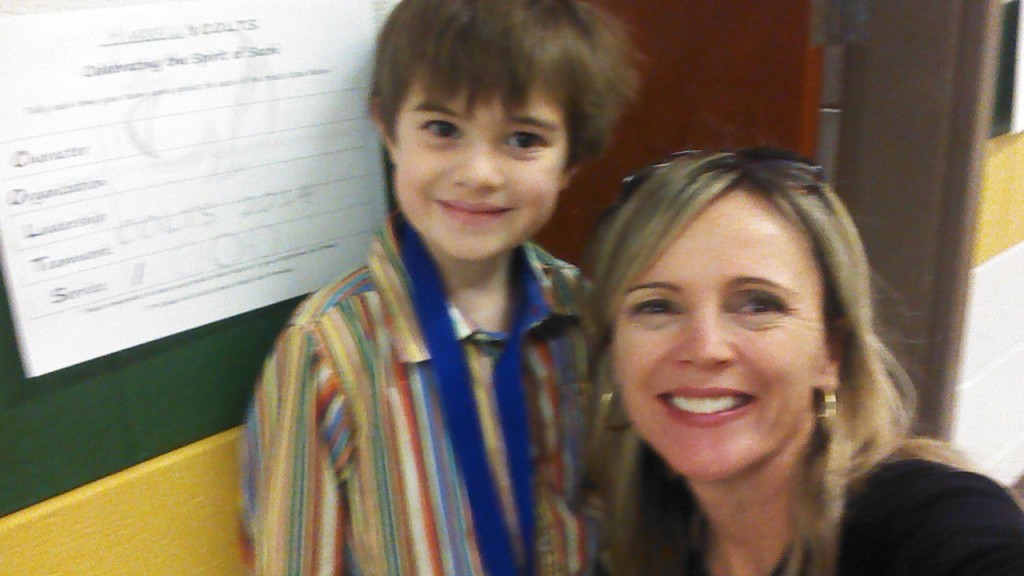 ♦     Buzz Feed – I'm thankful for this site because I love taking the quizzes, which offer a fun diversion for when I can't write anymore.  According to the site, my style icon is Stevie Nicks (I like).  I should live in New Jersey (WTH?).  After "work" I'm going to need a glass of scotch (not happening).  Apparently, I'm a strange work of art by Georgia O'Keefe (interesting).  I should get drunk with Kate Moss (scares me).  I belong in the 1970's (I dig it). On Friends I'm most like Rachel (of course!).  My husband and I are most like Kate & William (I don't see it).
♦    Small miracles.  Hunter tried out for the middle school track team last week, but he didn't make the final cut.  The track coaches told Hunter they want to give him a chance to improve his running times by practicing with the track team – which will hopefully give him the opportunity to run in the last meet of the school year.  In the meantime, he's been named Team Manager.  Believe me, my boy needed this.  I'm officially a Track Mom!  Now I need to get a t-shirt made.
♦   My road warriors!  The kids and I did a pre-warm-up road trip (Spring Break will be the big warm up) to Birmingham, AL and Jackson, MS over President's Day weekend.  It was fun (my blog of the trip will post next week), but was not without some Smith Drama, too.  The blog about the drama will be posted soon, as well – and hopefully, in a surprising wayJ!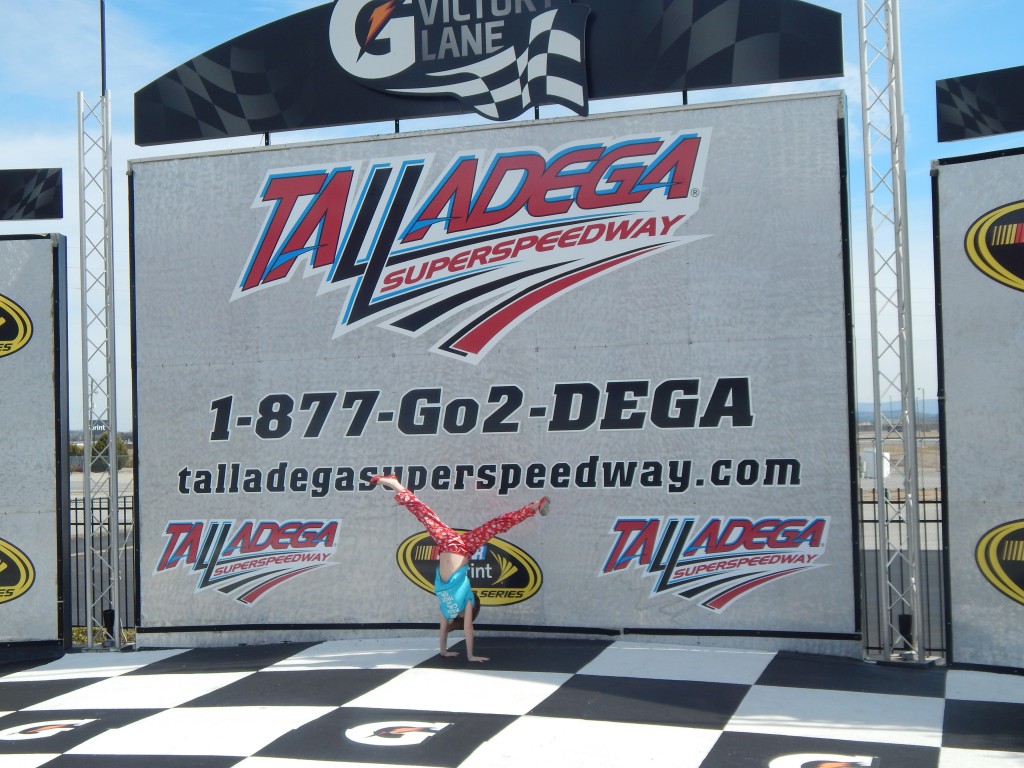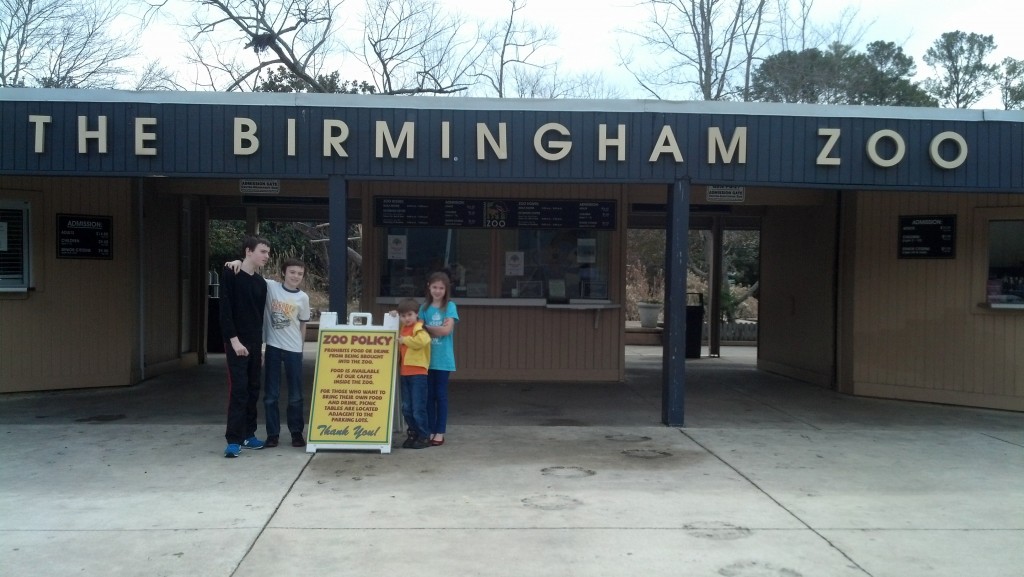 ♦   Jimmy Fallon.  I'm loving the new Tonight Show.  I've always watched the local news in the morning, while getting the kids off to school.  Not anymore.  I am boycotting after a string of horrific stories.  I now watch Jimmy Fallon every morning (DVR) and it's a great way to start the day.  Favorite Fallon moment – his lip-synch off with Paul Rudd.  Priceless.
♦     These special moments, which make me stop and think  – wow, this is a good life.
"It isn't the big pleasure that count the most, it's making a great deal out of the little ones." – Jean Webster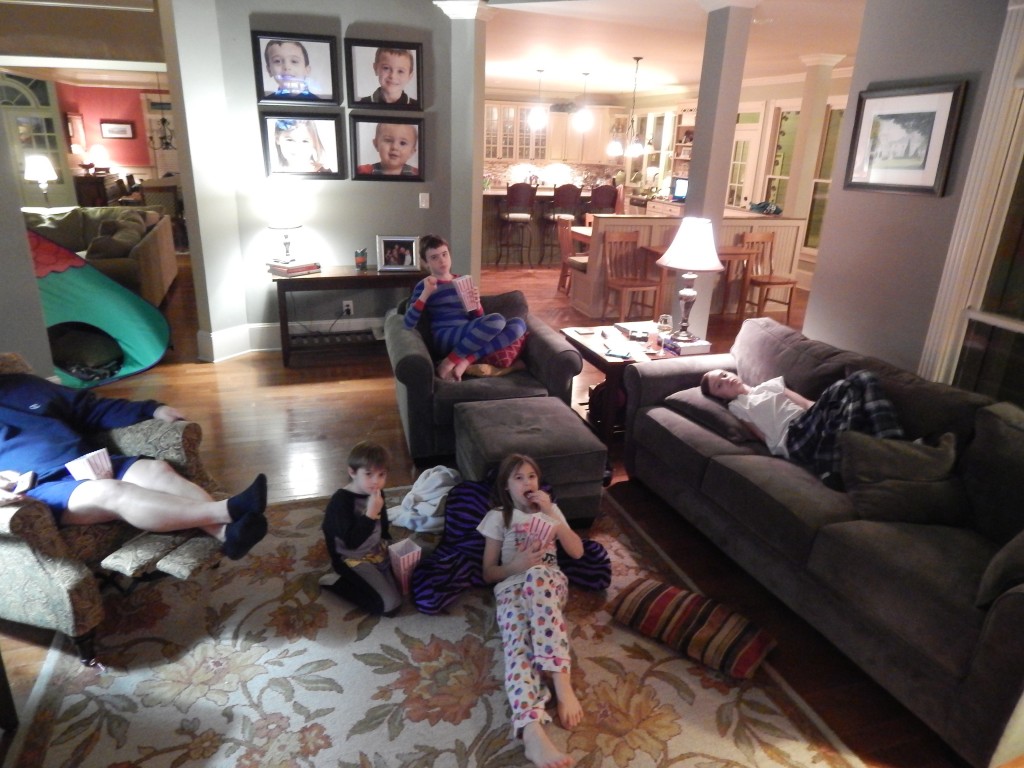 Snow day movie night.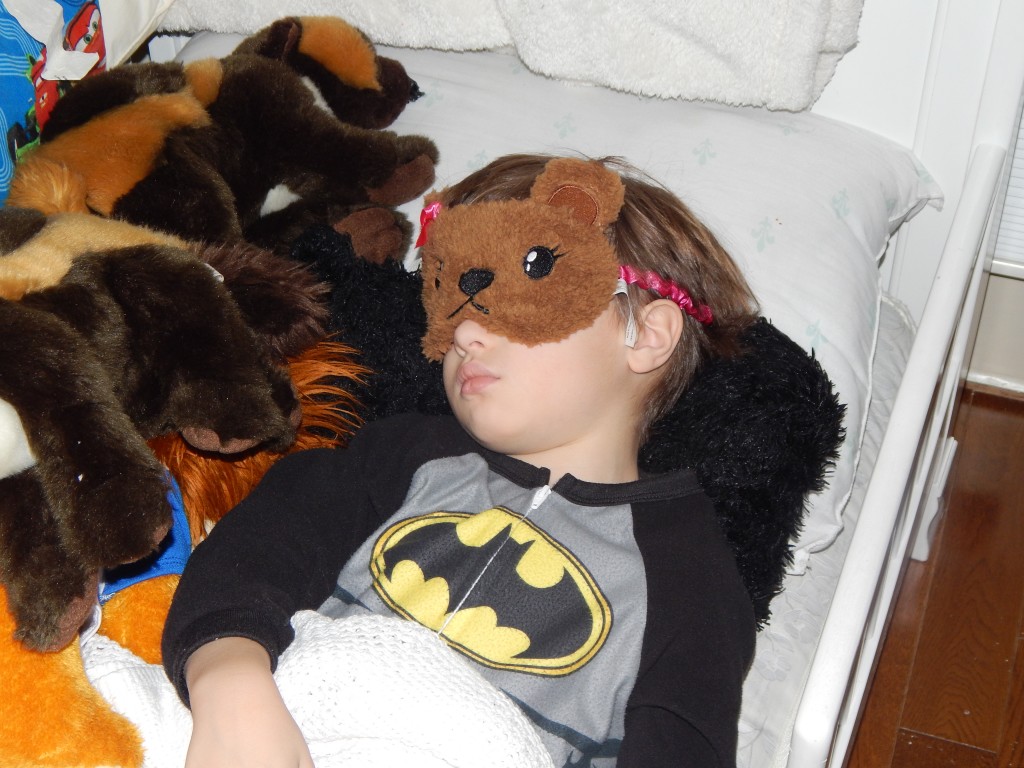 Batman with a questionable sleep mask.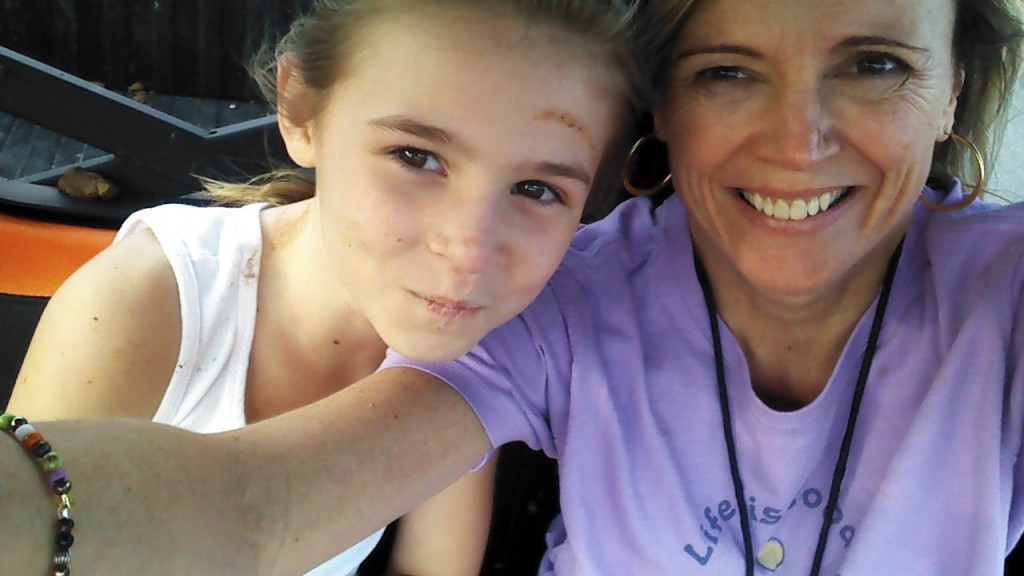 Doing a first with my girl – driving The Ranger in the woods!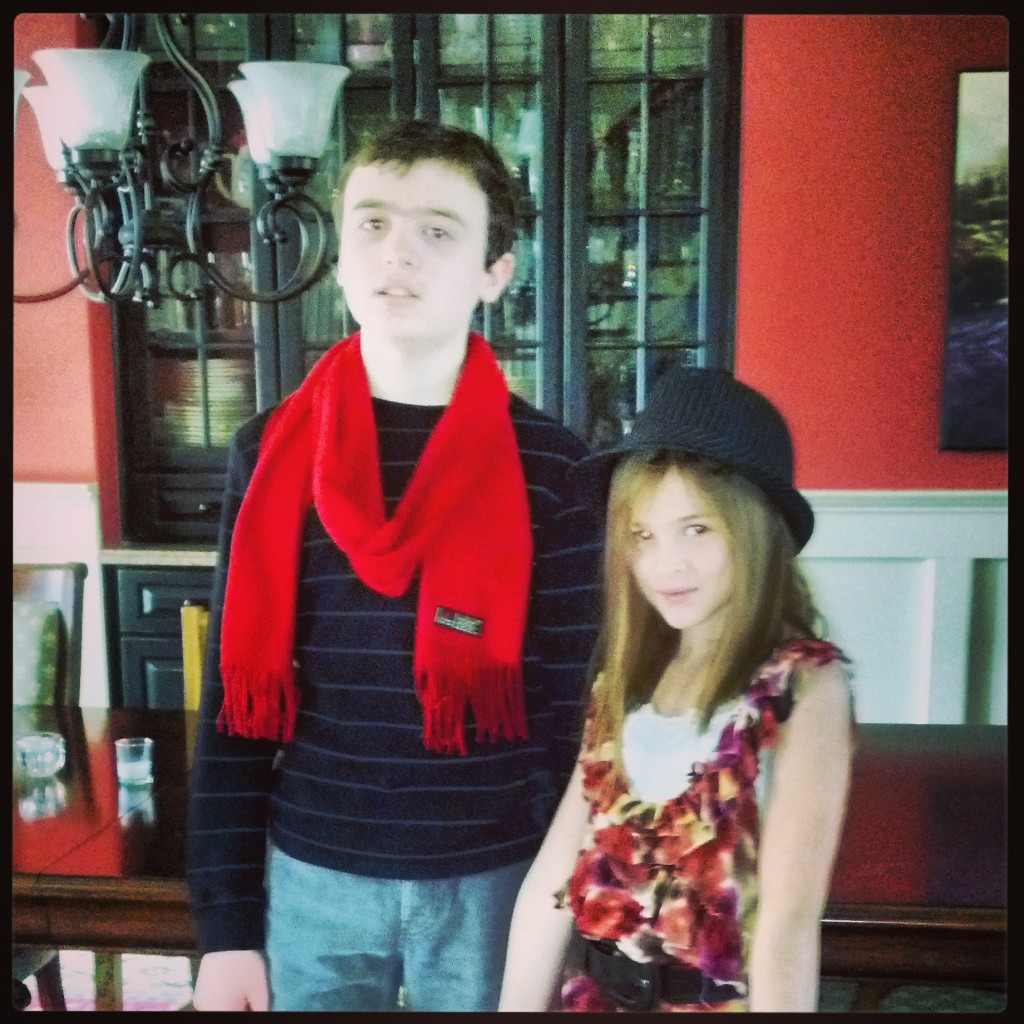 Audrey dressed Bear up for the Lego Movie.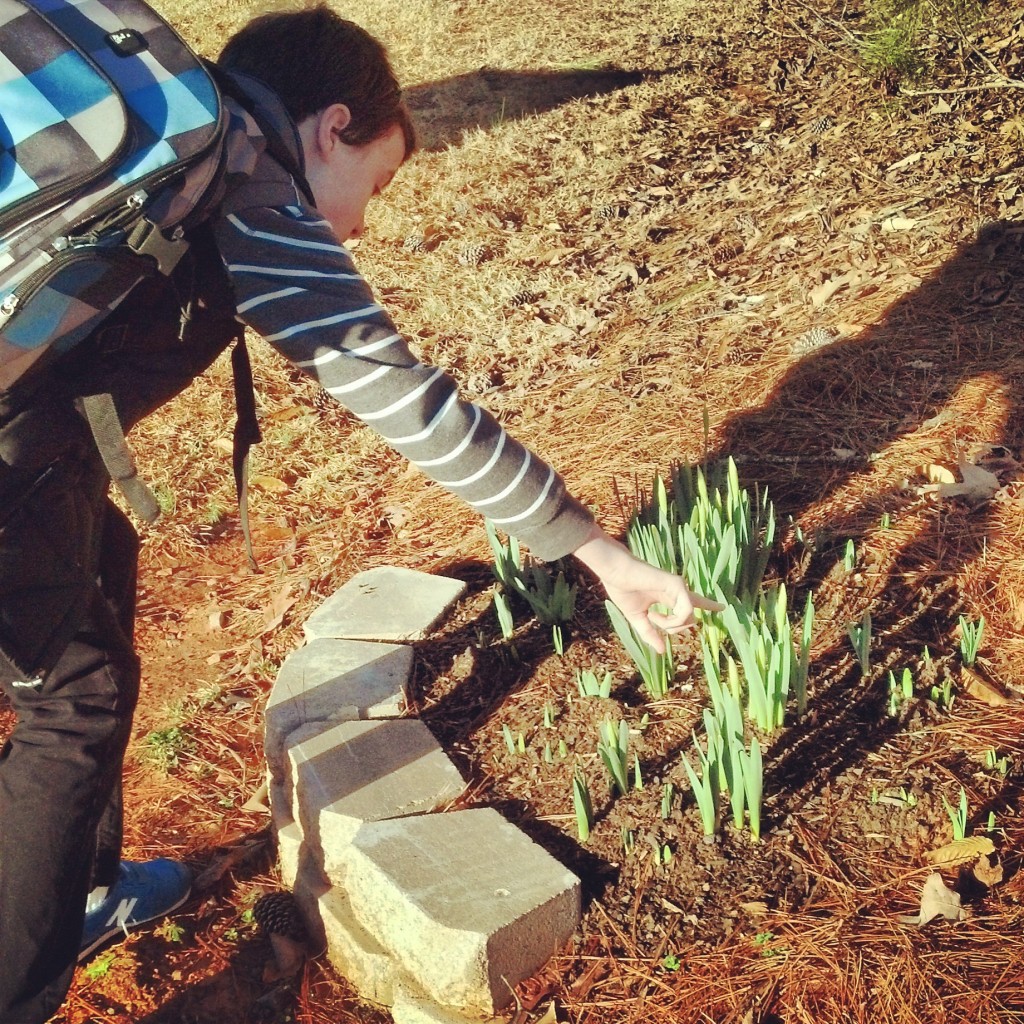 Bear checking out the arrival of the daffodils.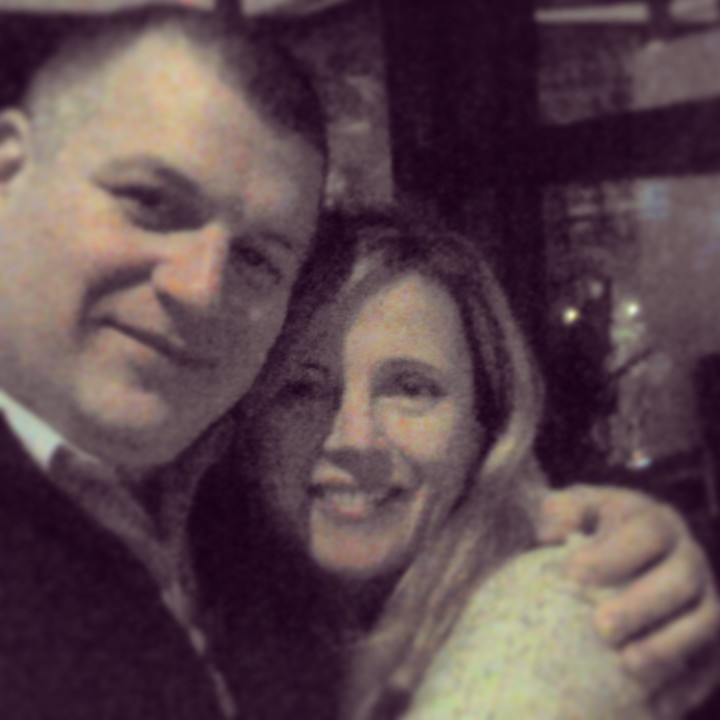 Date night!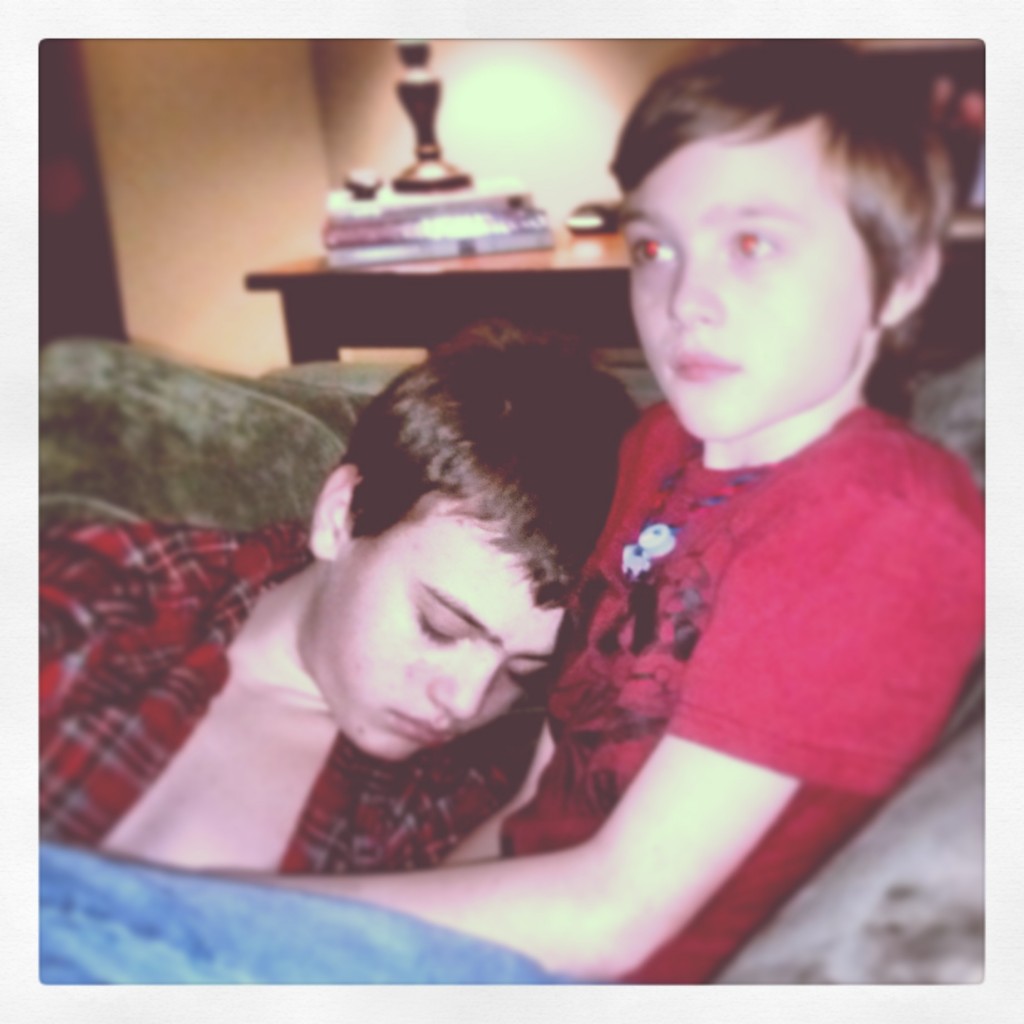 Brother love.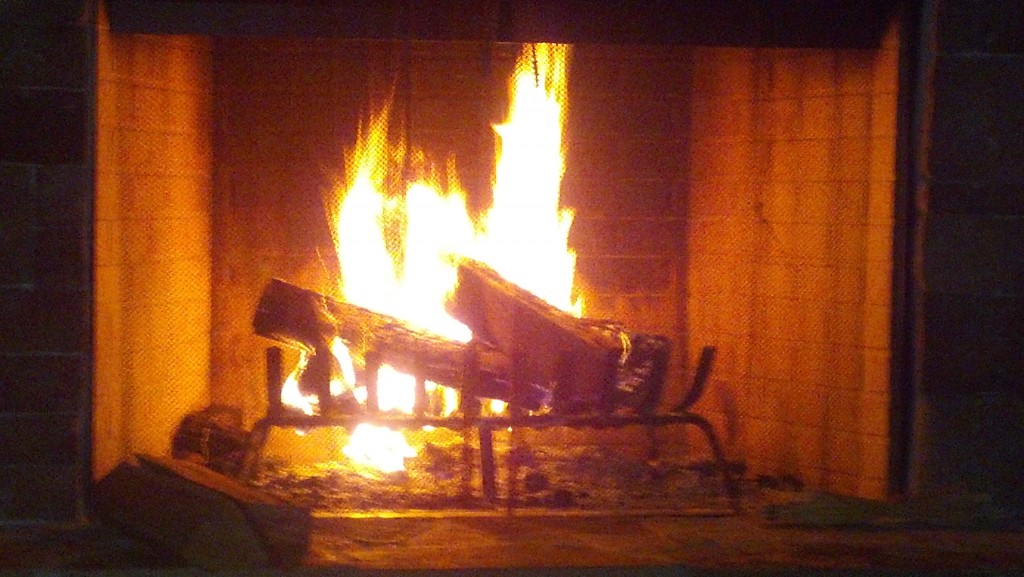 So many fires this this month!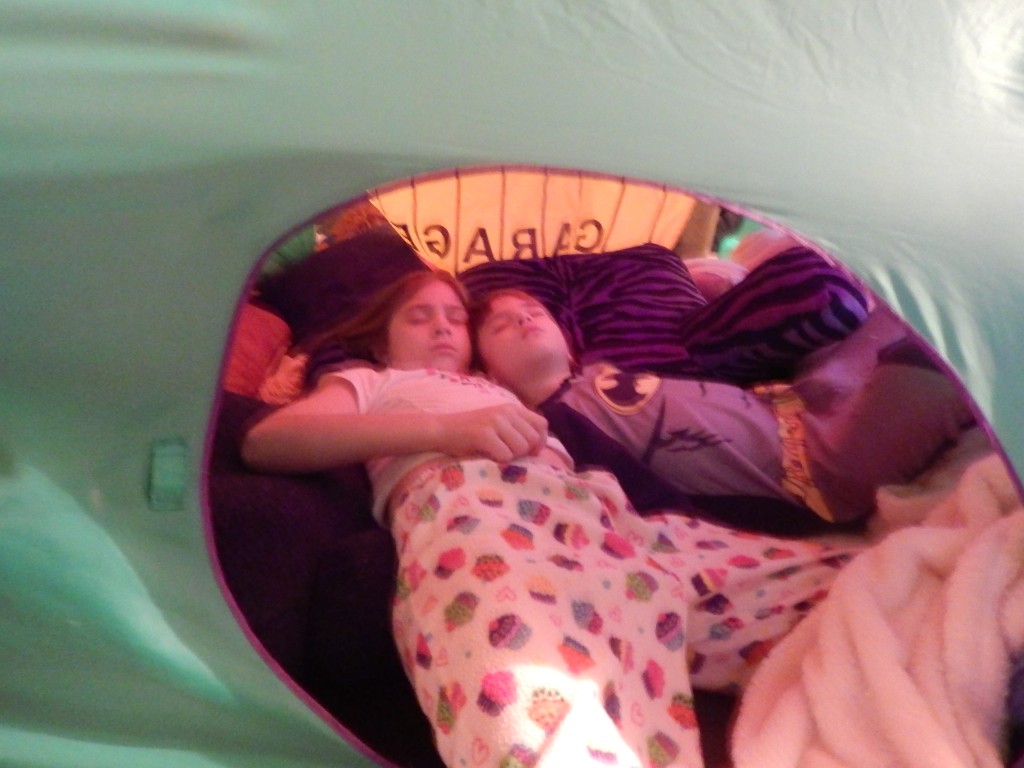 Sleep-over in the tent.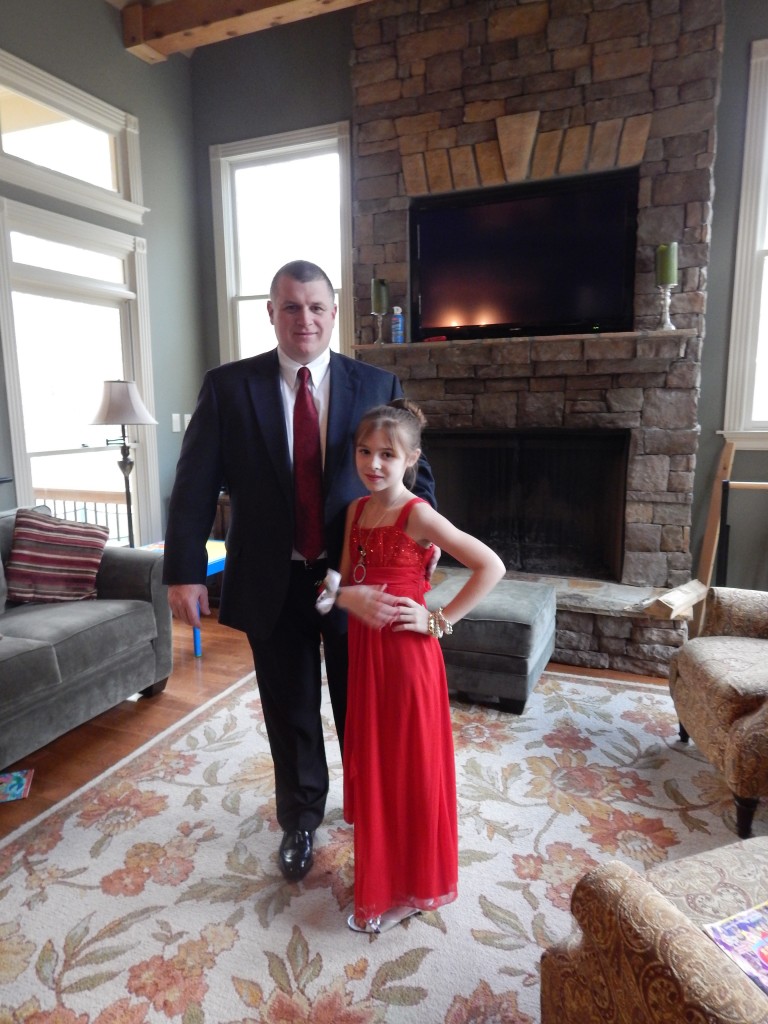 Father-Daughter Dance.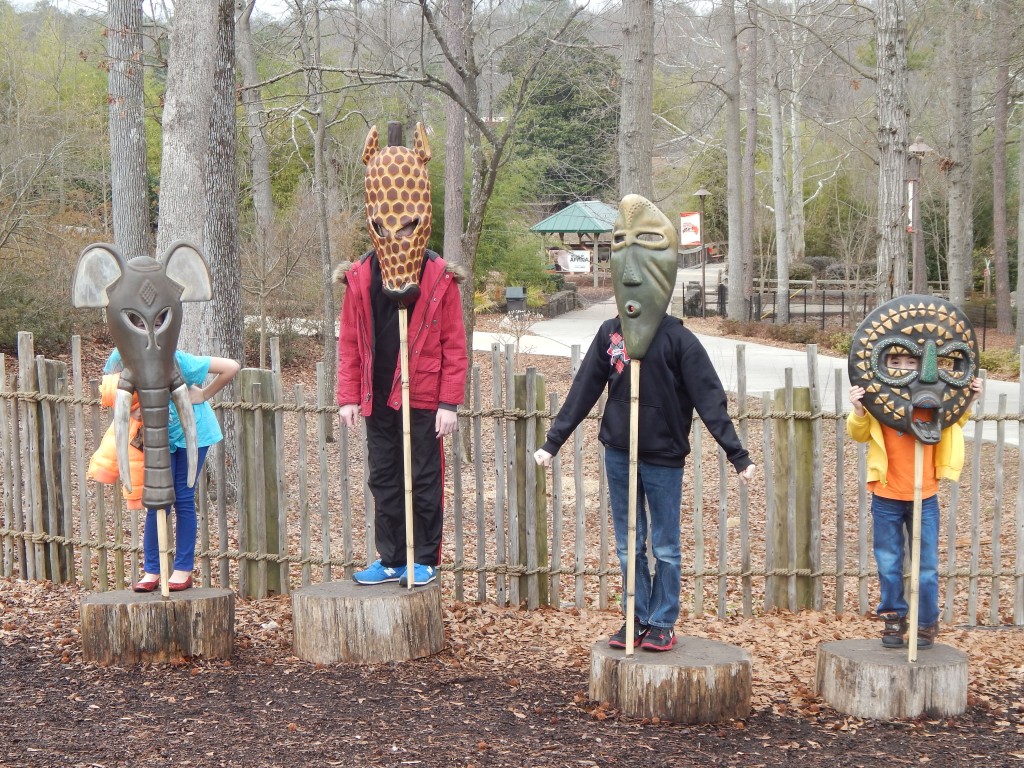 So please tell me – what are you grateful for?  Don't hold back, I really want to know!