Holiday Style Tips
So we're already a week into December and I'm sure life is pretty crazy for most of us.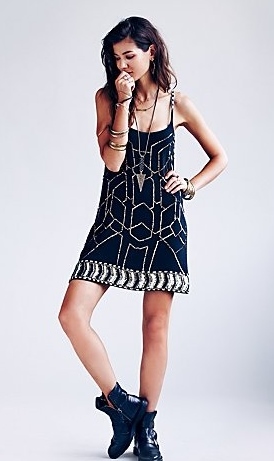 I feel like my social life in December contains as many events as the other eleven months combined.  I also find that many of the same people attend these annual parties.   I look forward to celebrating with everyone, but if your life is anything like mine, this can mean nights standing in the closet staring at my clothes.  The question I always ask is, "What am I going to wear this time?"
Big fancy holiday galas are few and far between for me.  When they do happen, I always enjoy buying a new dress.  I love this one from Free People and might need an excuse for a new dress!  I'm not going to focus on those fancy occasions, instead I'll give you my tips on being prepared for your more casual holiday get-togethers.  I want to feel festive, but refuse to wear ornaments earrings or the dreaded "Christmas sweater."  All you need is some fun items that you can combine in different ways with the staples in your wardrobe.  One sparkly or shiny item mixed with some basics and you're all set.   These pieces are usually timeless – it's how you wear them each year that'll change.
Here's my Holiday Hot list for this year: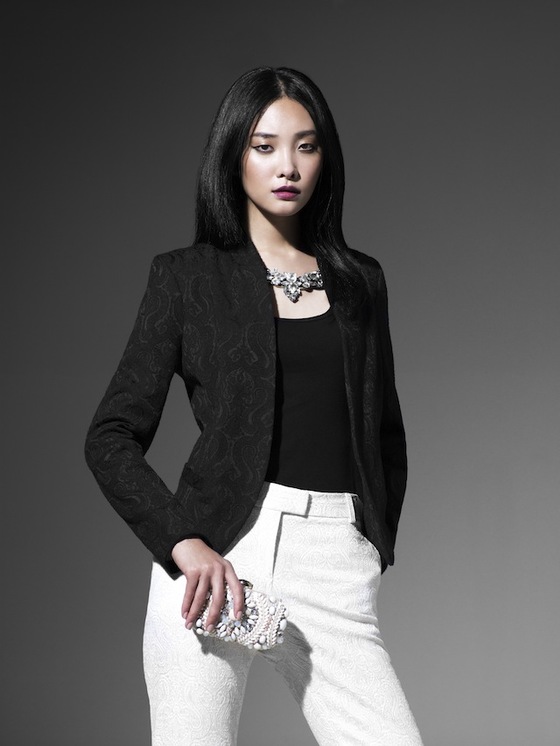 A Black Jacket in velvet, brocade, or another fabric with serious shine.  This year you can pair the jacket with white on the bottom for a very current look.  Yes, PURE WHITE.  White Denim is great for this particular look, too.  Just be sure you wear the white denim with wintery accessories, so it doesn't look like you've just flown in from Miami. (No sandals!)
A Statement necklace in faux gemstone or some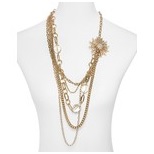 other bling can turn a simple knit top, sweater or blouse into a party outfit.  Pair it with some black denim and pumps and you'll look fabulous.  The key to wearing bold accessories like this is to keep the rest of the outfit simple.
A sweater with some sparkle is always good to throw on with a pair of jeans and boots.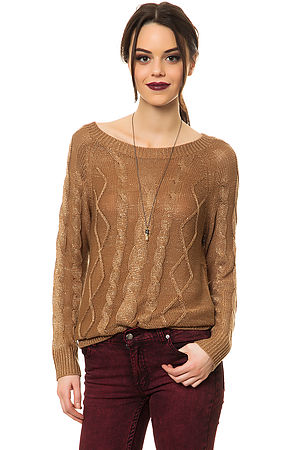 You'll feel festive and comfy at the same time. This year, pair it with a simple long necklace and colored jeans for very current look.
 This jewelry Style belt from BCBG will dress up a simple tunic or top.  Wear it with something simple, so it doesn't fight it for attention.  Fabulous belts are a weakness of mine.
As for what to wear on the bottom, I love black skinny jeans 

for the holidays.  If you're more adventurous, try the new coated denim that's out this season.  There's a sheen to it that makes it look like leather.   Velvet jeans or leggings are great, as is a sparkly or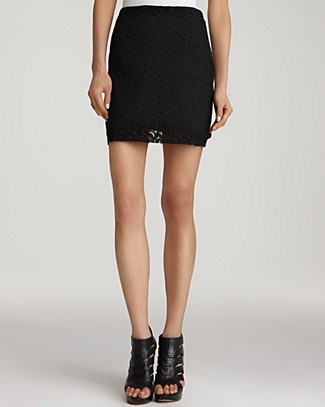 lacey short skirt, which can be dressed down with tights and boots.
I've seen cute holiday outfits that incorporate everything from cowboy boots to converse, but you can't go wrong with a classic pair of black pumps.
However, the shoe of season is definitely the bootie!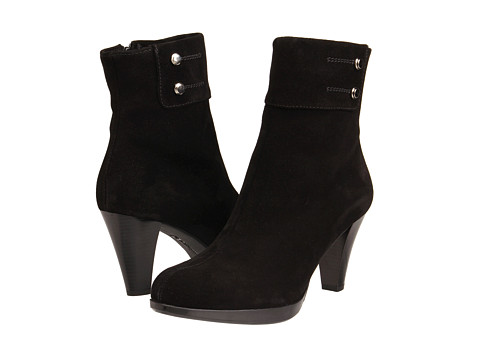 ♦
I hope this gives you some ideas.  Fashion is fun if you don't stress about it.  To celebrate the holidays, I'm offering a Holiday Gift give- away – a free wardrobe workshop ($150 value)!  In order to win you need to comment on this blog and like  Style Daily on Facebook.  A bonus entry will be given to anyone who shares the blog on Facebook! The winner will be chosen on Friday December 13th.  A wardrobe workshop starts with a closet overhaul.  Together we'll go through your closet and consider what you need to acquire to round out your wardrobe.  I'll help you put together looks with the things you already own and compile a list of items that would bring your wardrobe to the next level.  We'll define and "name your style," and I'll create a Pinterest board of fashion ideas for you to view for inspiration.  The winner must live within 20 miles of my Forsyth County home.
So what are you wearing to your next holiday party?