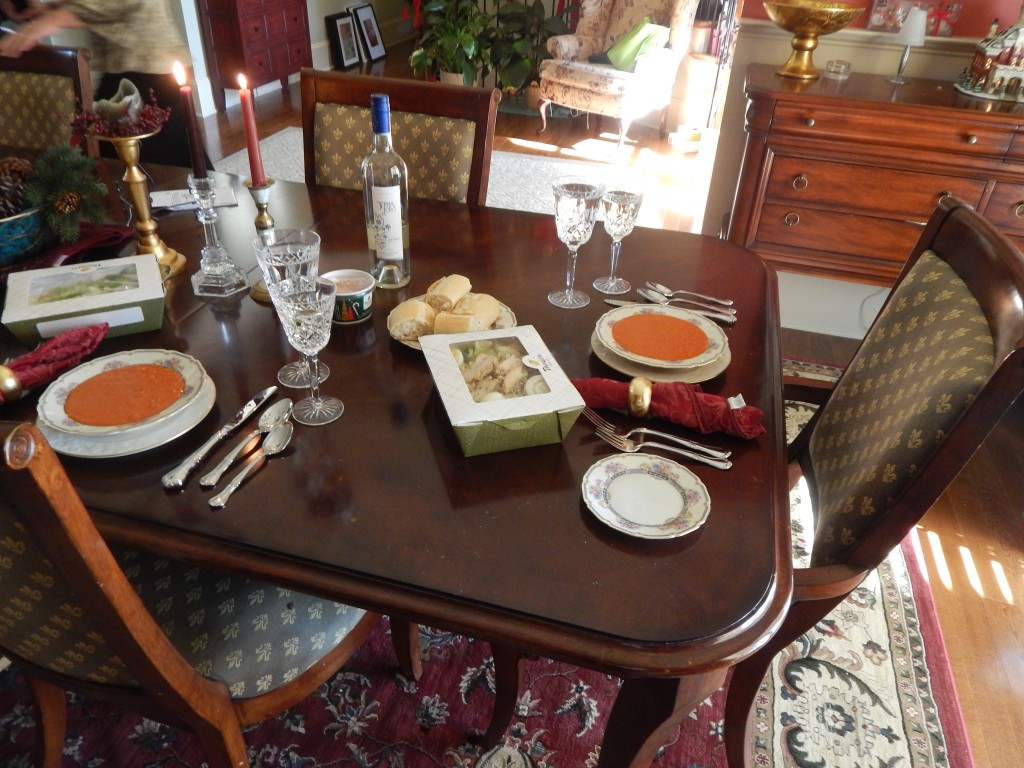 She's back!  This week was my friend Jackie's birthday and I treated her to lunch at my home (although I confess, it was take out).  The event doubled as another Jackie how-to-in-the kitchen.  She made a traditional German Christmas Cocktail (Jackie's parents are Germany born and bred), called Gluehwein, to enjoy for the holidays.  Although it's a little crazy around the holidays, I'm not freaking out as I have in years past.  Everything always gets done, somehow, some way.  And if you drink a little of Jackie's Gluehwein, you'll do it all with a smile!  But Jackie warns that if you drink too much – Es kann gerfaerlich sein!
 Ingredients:
¾ cup of orange Juice
½ cup of sugar
2-3 cinnamon sticks
10 whole cloves
1 750 ML bottle of cheap dry (merlot, cab or burgundy) red wine (the cheaper the better, according to the mixoligist)
1-2 oranges, sliced (preferable organic, so pesticides don't get in the wine)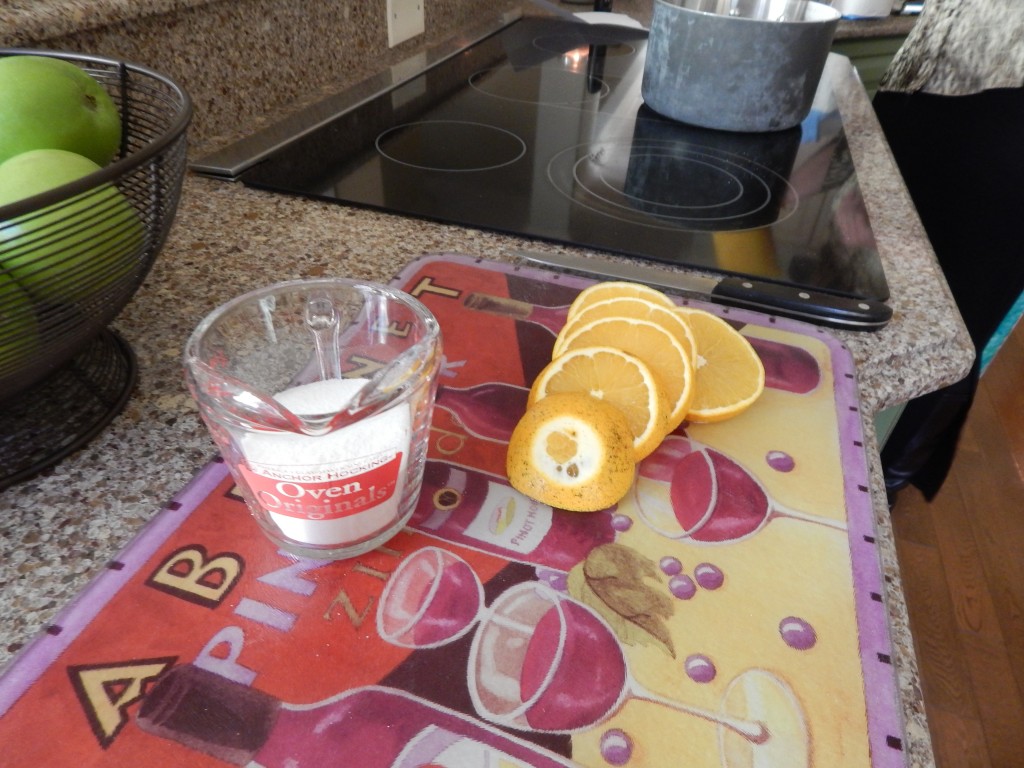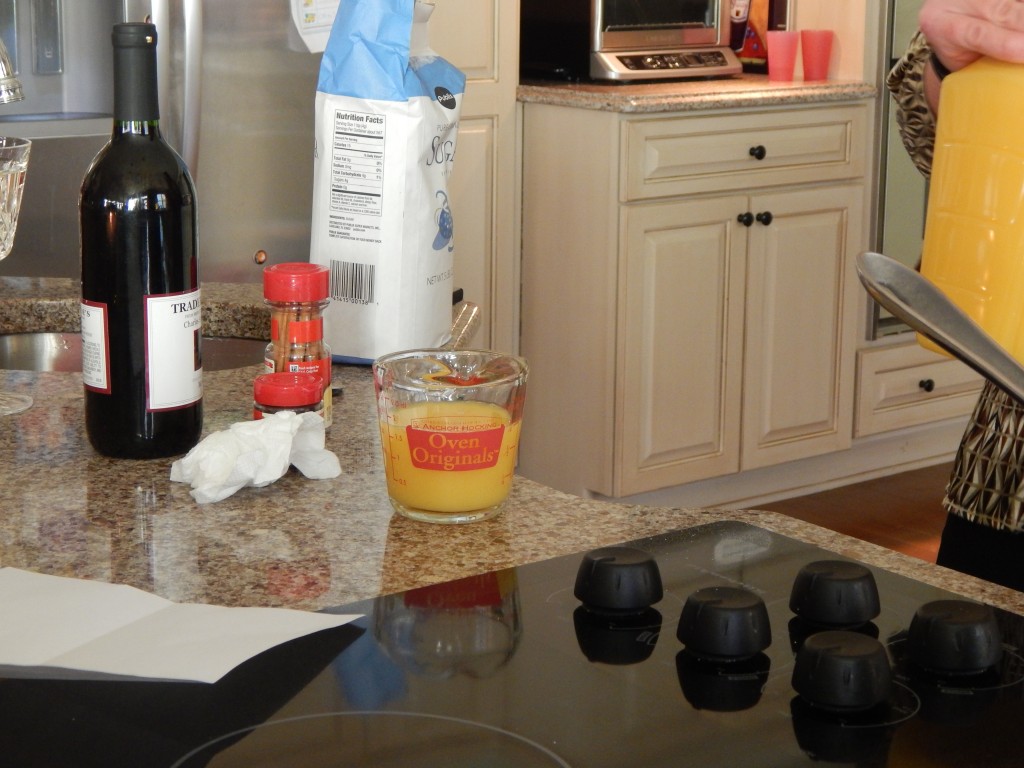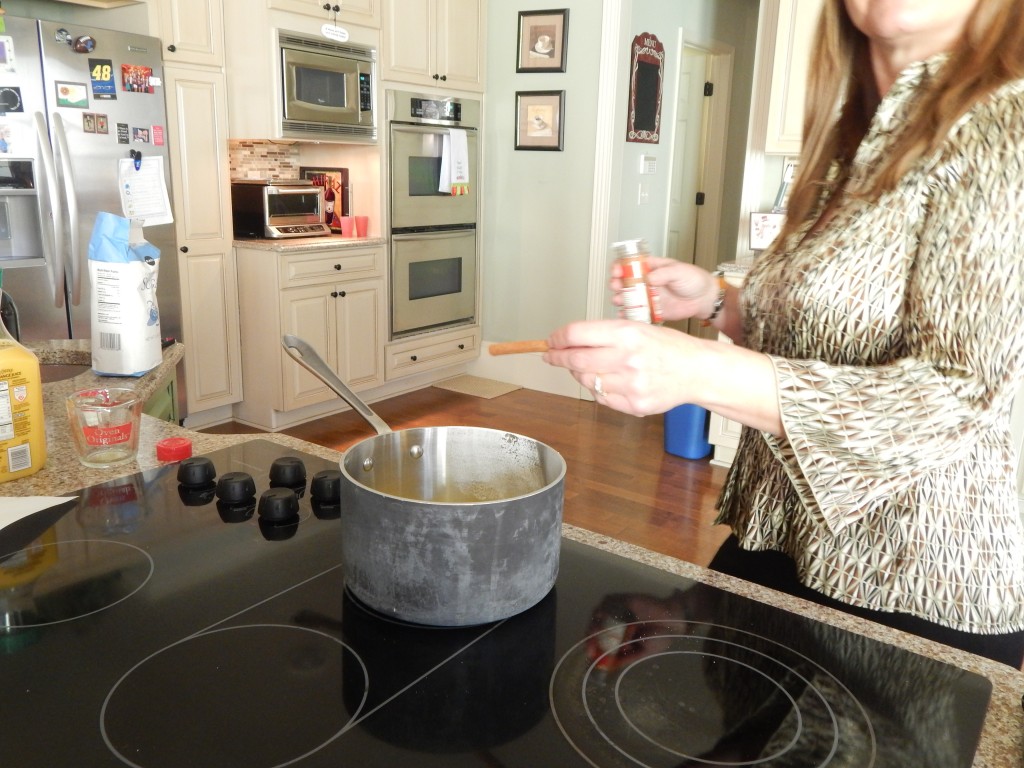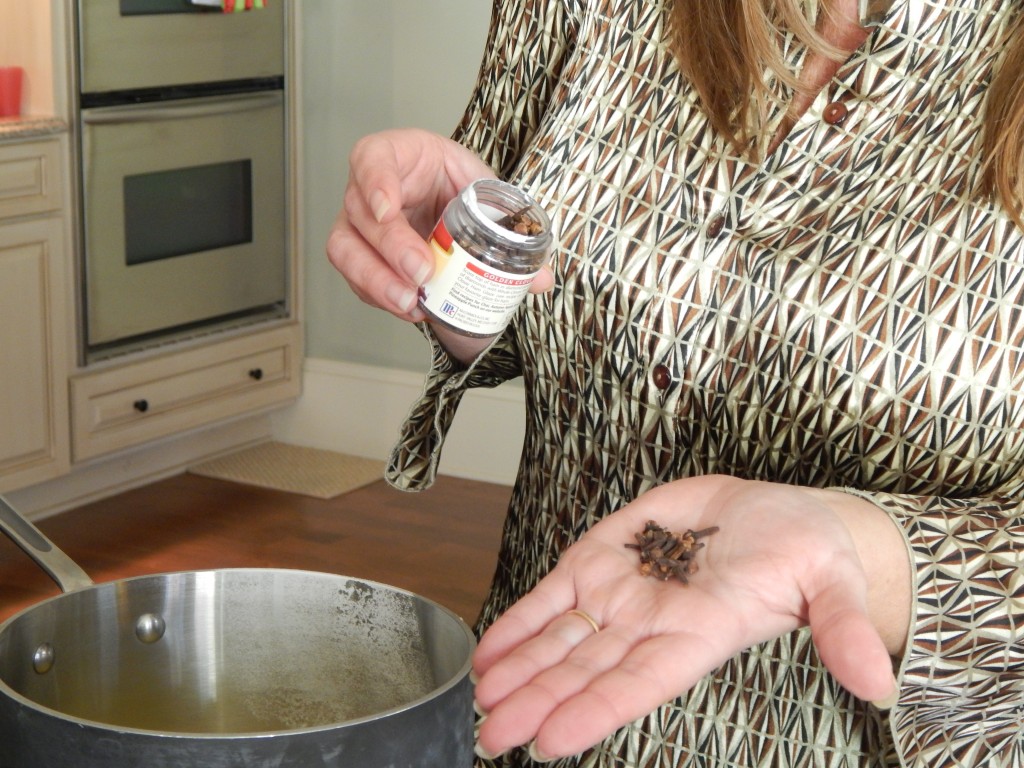 Combine the first four ingredients in a sauce pan and  heat at a low temperature (just below simmer) for 15 – 20 minutes.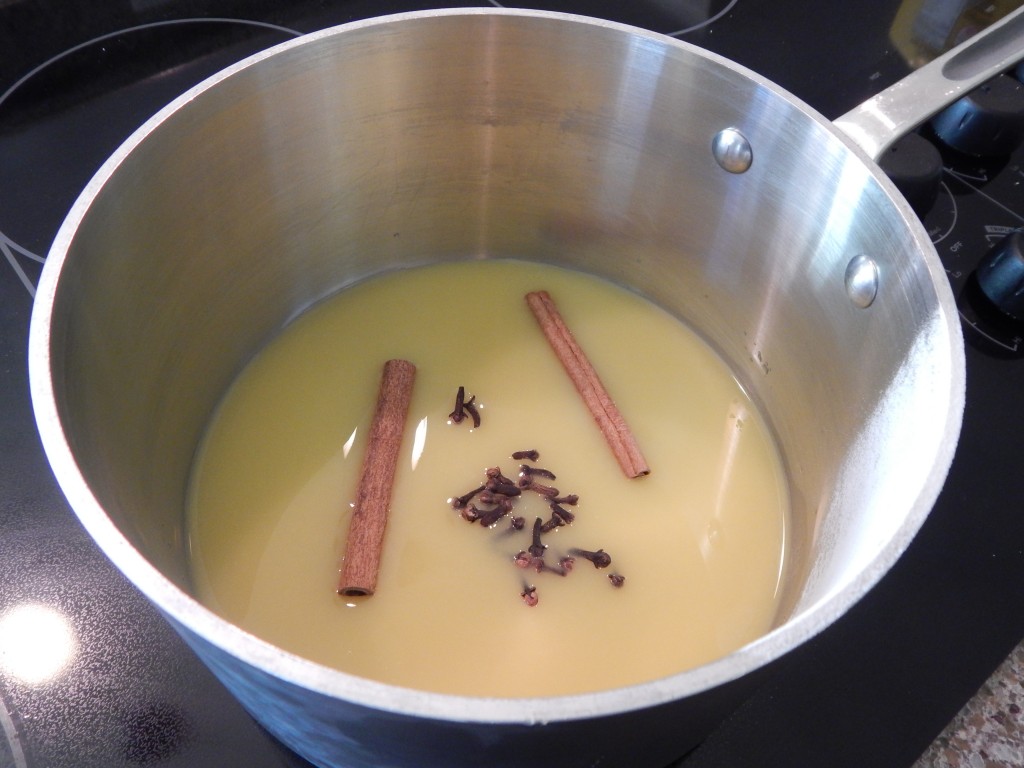 Then add your wine and continue to heat for another 15 minutes.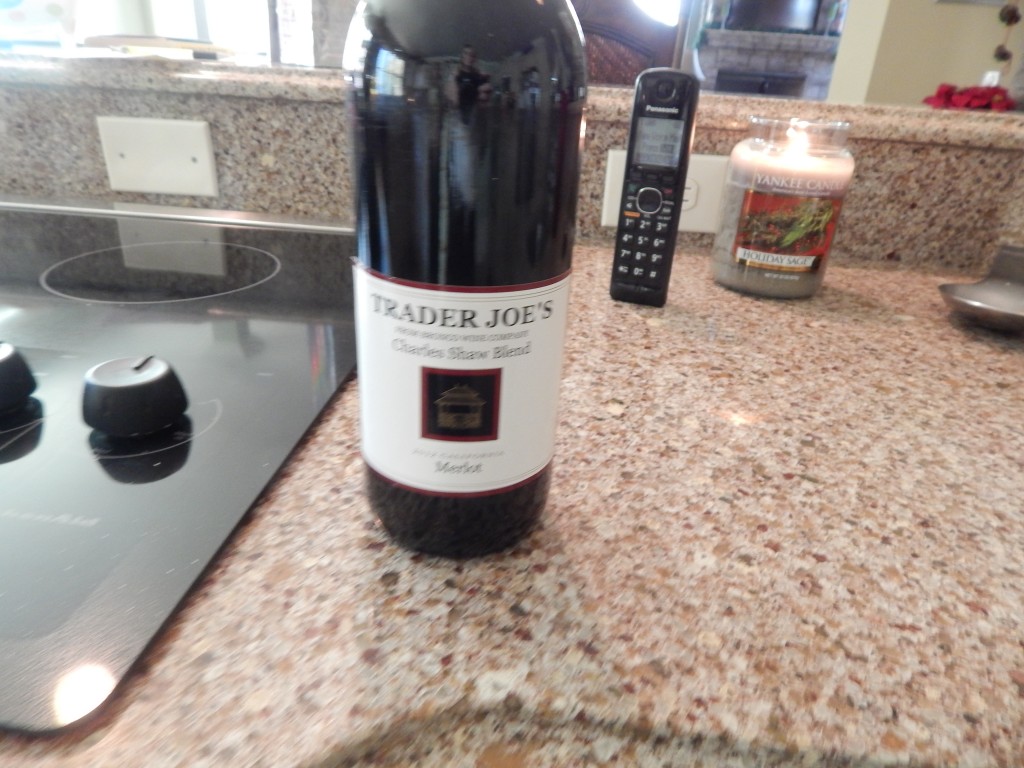 Add the sliced oranges to the mixture, while still heating, about 2-3 minutes before serving.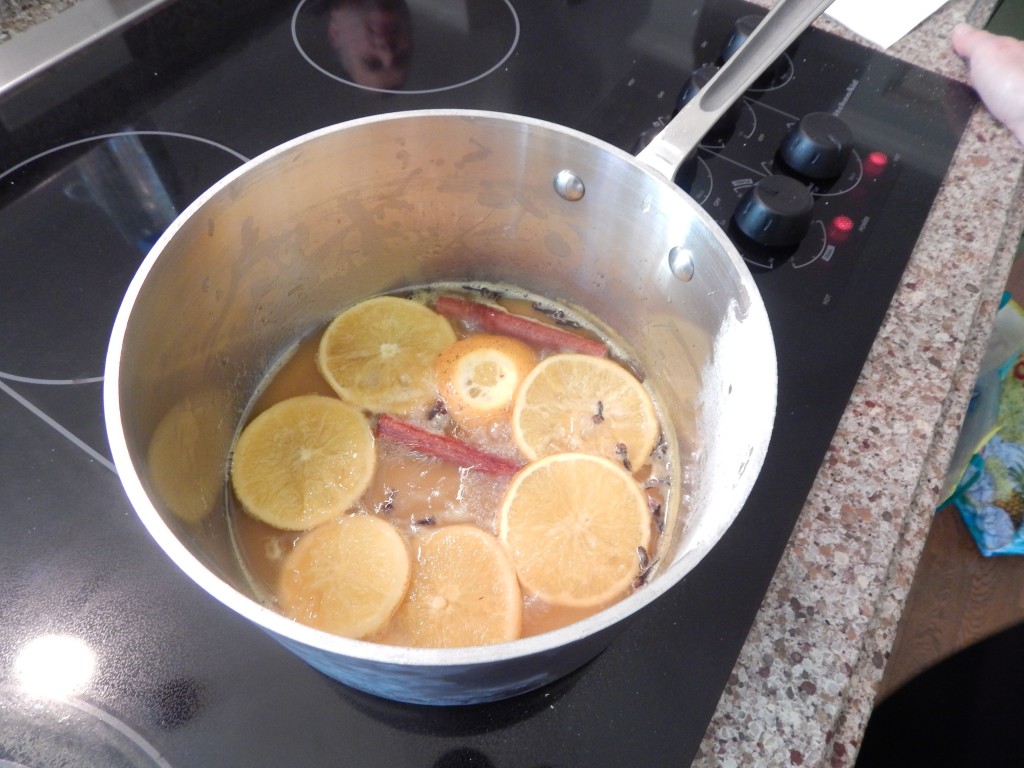 Serve in mugs (or glassware that can withstand hot liquids).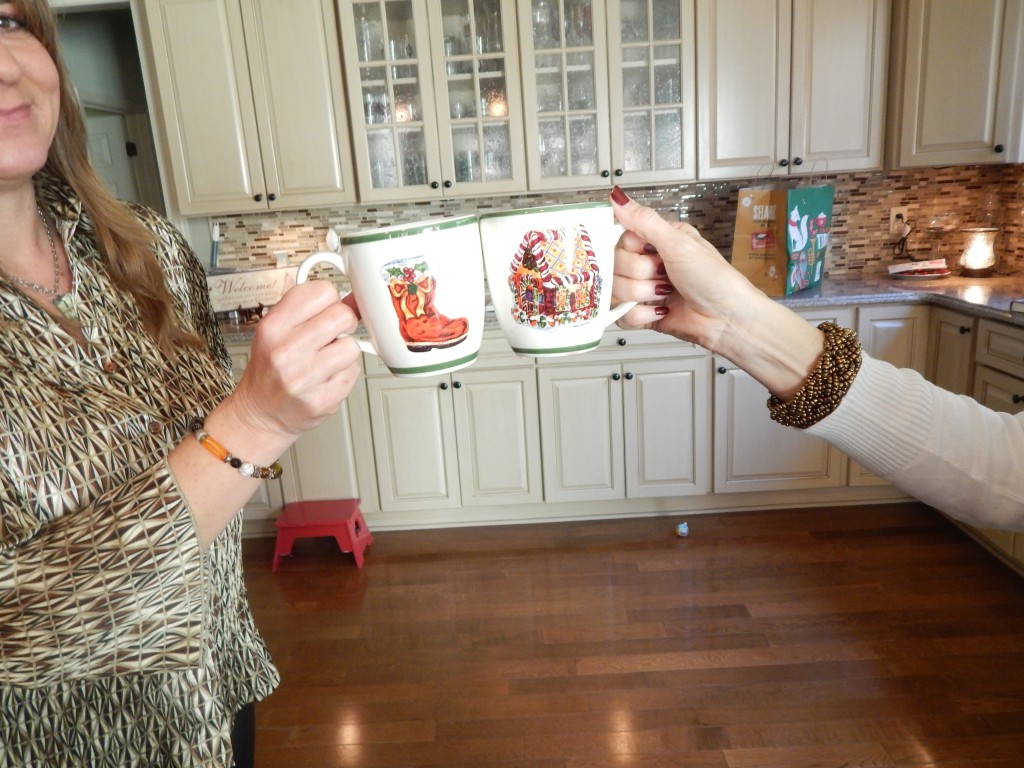 Trust me, it'll warm you up and put a smile on your face!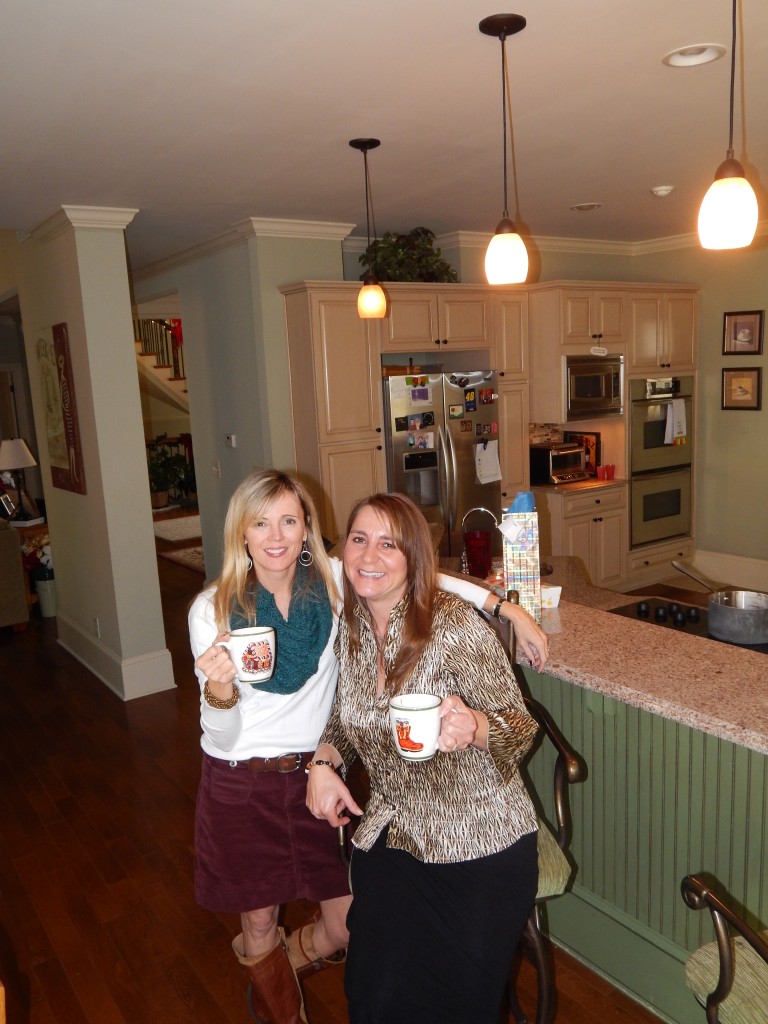 Happy Birthday Jackie!
 Do you have any favorite holiday cocktail recipes to share?