Halloween 2013
Halloween was never a favorite holiday of mine.  I don't remember it being a big deal for me as a child, nor can I come up with more than a few homemade costumes that I dressed up in: queen, cowgirl, and possibly a witch.  When we moved to Florida, it really went downhill, because costume choices were limited when the weather was still in the 70's.  Besides, no self-respecting teenager would ever be caught dead trick-or-treating!   In college Halloween was a good excuse to drink and go to parties.  In my early 20's, when I was waiting tables in grad school, I worked on Halloween night because it was always a lucrative night.  Once I entered the professional world, I'd usually opt to stay late, rather than deal with the insane traffic of parents rushing home.  It was only when I had my own children that I started to get it.  Thanks to my kids and their excitement, I now look forward to Halloween.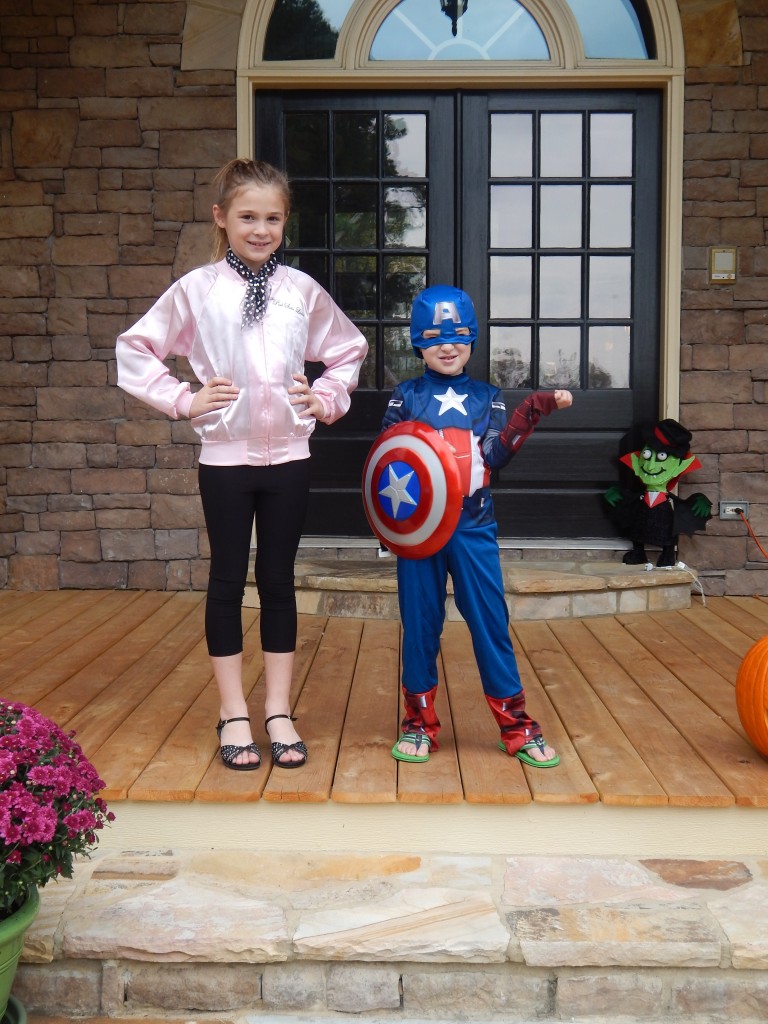 This year was bittersweet, because our seventh grader decided he was done with trick-or-treating.  Between (all of) you and me, I don't think he wanted to stop, but was probably succumbing to peer pressure.  Middle school crap.  He volunteered to stay home and watch Barrett – and Rich and I jumped on that.  Traditionally, trick-or-treating with Barrett has been a challenge.  Often he'd just walk past a homeowner, into their house – to explore their pantry, use the facilities or check out what they were watching on TV.  Talk about mortifying!  Eventually it became part of the tradition and Barrett moments made everything a little more interesting.  Now an era was ending.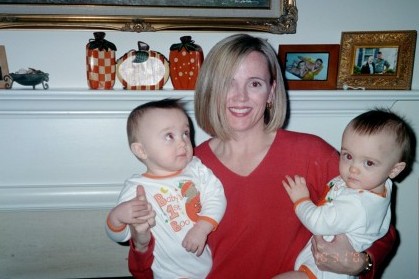 Their first Halloween 2001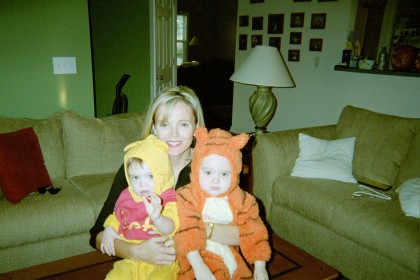 Their fist costumes  2002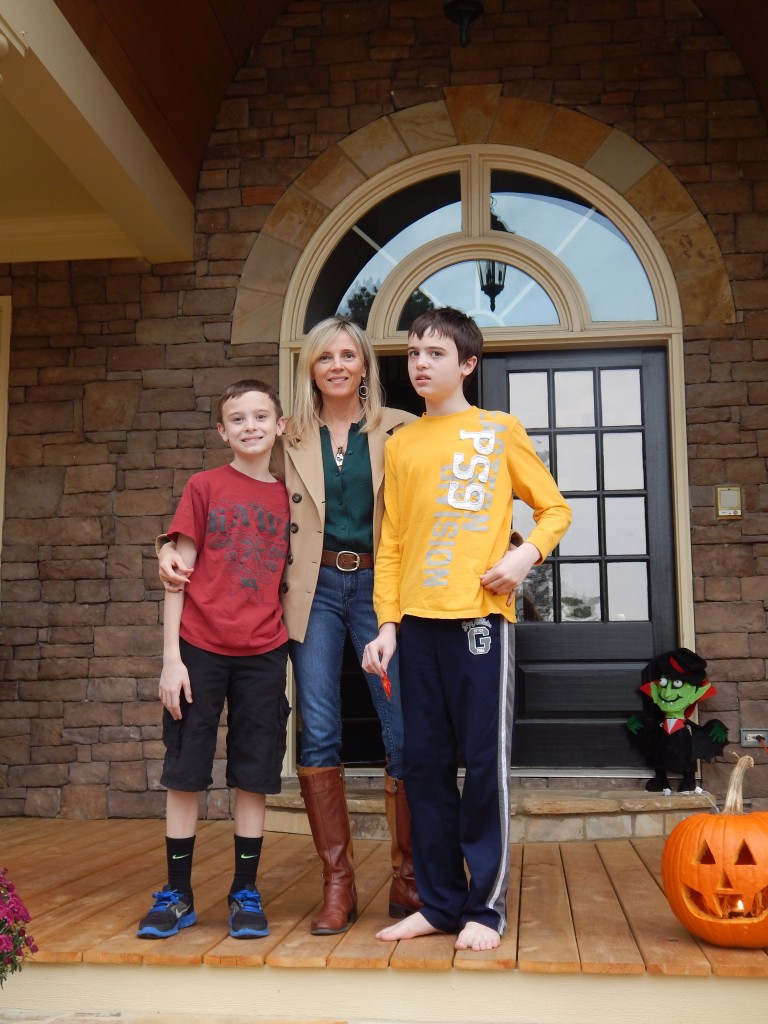 2013
We were invited to a friend's party in a neighboring community, since no one trick-or-treats in our neighborhood (there are only 5 kids in our subdivision).  Audrey was a little nervous when we pulled up to the party, because last year she rode the same bus as the kids in that neighborhood, but the bus routes have changed.  She was feeling like the new kid and was a bit clingy, although little Captain America was off and running.  Fortunately it didn't take long for Audrey to find her groove, so much so, that she ditched us!  I'm serious.  She decided that she wanted to venture out on a golf cart with all the girls from the party (and another mother).  Before I could digest the idea, she was gone.
Then Rich ditched me.  He decided that since I only had one charge, I could probably handle it on my own.  He hung back with the other dads, while Cammy and I traipsed through the neighborhood.  From six Smithies to two, in one year.  Cammy had a blast and in true Camden form charmed everyone he encountered.  Halfway through the planned route, he could no longer carry his stuffed pumpkin and declared he was done.  He's so easy.
We bailed early on the party this year, because Rich had just flown in that morning and I'd had a number of late nights, watching the Red Sox.  I was dreaming of an early bedtime.  I also wanted to check on the boys.  When we got home everyone was happy – a successful night!
Then all Halloween Hell broke loose.  Apparently Audrey and Hunter had struck a deal earlier in the night, because Audrey felt bad that he wasn't going to get any candy this year.  Generous sister that she is, she promised to give him four pieces from her loot – four out of at least a hundred pieces of candy she'd gathered.  Do you think she'd let him pick any four? Oh no, it had to be four pieces that she chose.  You can imagine the fight that broke out.  Adding to the drama, Hunter was insisting on chocolate M&M's – the very candy I bought for our house, just in case a random trick-or-treater showed up on our doorstep.  So he had access to approximately 30 bags of M&M in his own kitchen, but he had to have one of hers.  Oh my God.  Then Camden came running out of the bathroom, gagging, claiming that Barrett had clogged the toilet.  Yep, he did, and peed on the floor.  Nice.  Guess he wasn't happy about not trick-or-treating.   I thought Rich was going to have an aneurysm.  AT one point, everyone was screaming, like an episode of some reality show.  The result?  Mom & dad are in possession of three big bags of Halloween candy, and it ours, all ours.
And how was your Halloween?