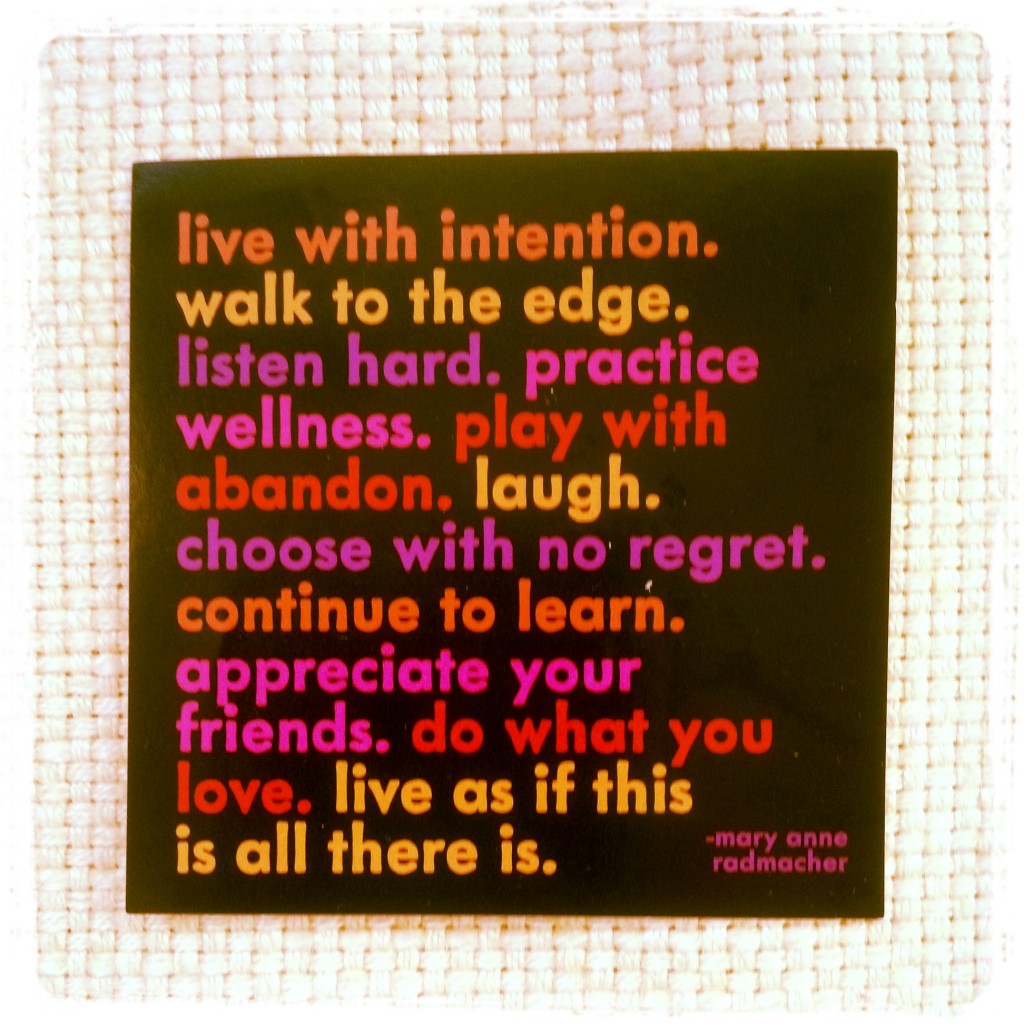 As some of you know, for the last few weeks I've been immersed in the Skinny Dip Society, with Katie Den Ouden.  Her passion for helping others achieve health and happiness, so that they can live their best life, is why I "jumped in."  I promised you reports on my progress and those are coming, eventually, but this is not one.
Those of you who've known me for a long time are aware that I've been stuck for a while – even more so since my brother's passing.  As a friend recently put it, I often feel like I'm racing on a hamster wheel.  It seems as though I'm constantly moving, but unfortunately never getting anywhere.  Another loved one described me this way – it's like I'm a top that's spinning and spinning, with no destination.
I joined the skinny dip society to help me determine my destination.  The immersion program is a lot harder than I imagined.  But that's okay, because nothing good comes easy.  Right?  During the first few weeks, the emphasis was on health and nutrition – some of it enlightening and some of it confusing.  To be fair, I'm probably confused because I haven't been able to spend as much time on the material and action steps as I should.  Shame on me.
During the last two weeks, the program has switched gears by focusing on the areas like personal intuition, desires and responsibility.  As Katie says, "this is the good stuff."   My problem is that I still have too many distractions and obligations, which have prevented me from fully "diving in."
Confession – I'm also taking a writing class and the timing could not be worse.  Yes, I did this to myself.  I have trouble saying "no."   Not surprisingly, I had a little breakdown last week because I could't get to an assignment, as well as many other items on my to-do list.  A little breakdown is actually an understatement, but in the spirit of brevity I'll spare you the melodrama.
I think I've been way too consumed with blogging the last couple months, and not in a good way.  All areas of my life have suffered – the kids, my marriage, my household responsibilities, my heath and something's got to give – especially with the holidays on the horizon.
I'm in the process of making some decisions and reprioritizing.  Things are going to change.  They need to change.   I clearly see that now.  Something's gotta give.  No, I'm not planning to quit blogging, because I love it, but I'm going to do it in a different way.  I'm going to be more realistic about my goals and stop comparing myself to other bloggers.  I'm also going to stop obsessing about stuff like editors who say yes to an essay, ask for edits and then ignore me.  Perhaps he's busy and over-whelmed, too.  Or perhaps it just isn't meant to be.
One thing I have learned in the last month is that I cannot do it all. 
And that's okay.
The universe has heard me, because I coincidently got a few reprieves on my deadlines.  I'm also fairly certain of what I'm going to let go.  And with my Skinny Dip Society soul work, I'm going to learn how to be at peace with that.  I have to believe that things will work out the way they're supposed to.  In the meantime, I have Christmas shopping to do, cards to write, cookies to bake and fun to be had.  As I prepare for a weekend getaway with my husband to celebrate our fifteenth wedding anniversary, I'm determined to leave with an uncluttered mind.  I'm setting myself free.  I'm going to live in the moment, eat with gusto and have fun.
Qué será,será …
♦
This post was inspired by Mama Kat's World's Greatest Writing Workshop.  This week's prompt was to write about something you learned last month.