As you may know, I have embarked on a year-long journey/mission to do something new, every day, for a year.  You can read all about it in my first I Dare Allie post, along with my list from the first three weeks.  My inspiration was Lu Ann Cahn's book, I Dare Me.  You can learn more about her year on the I Dare Me blog.   Some firsts are simple, for which I catch a lot of heat from my spouse (but as I tell him – I can't jump out of a plane every day!)  Also, "firsts" that I haven't done since childhood will count (the same as in Cahn's book).
March 13, 2014 – I went to my first track meet.  My second son is on his middle school's track team, so I went to watch him (of course).  Believe it or not, I'd never been to a track meet before.  They're a bit long and it's a chilly time of year, but it's fun to watch the kids as they cross the finish line.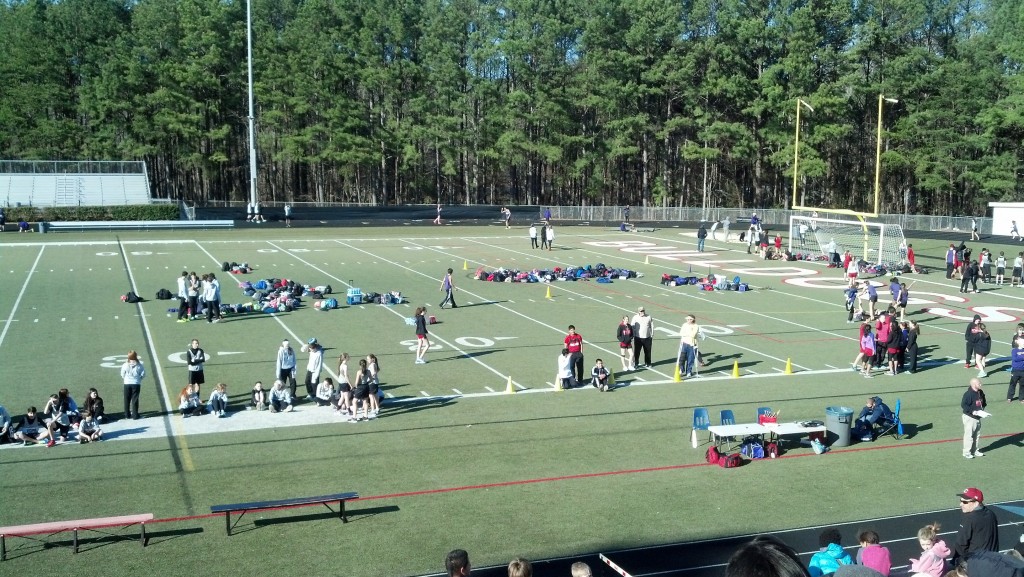 March 14, 2014 – I made and drank my first gin martini – shaken, not stirred.  It's an acquired taste (I'm a vodka girl).  The good news is that I drank it slowly, and after one, I was done.
March 15, 2014 – I had a date with my oldest son, Barrett.  He has autism and sadly we'd never had a mother-son date.  It was time to change that.   He'd recently brought something home from school about the movie Frozen.  When he handed it to me, he gave me a look.  I'm easy, all it takes with Bear is some direct eye contact that lasts for more than a couple of seconds.  I asked him if he wanted to go to the movies with me and he said, "Yes."  It was the third movie he'd seen in the theatre (he's 13), and the only time it was just the two of us.  In the past I'd had the other kids and Dad as back up.  Barrett has a tough time sitting still and things that don't interest him rarely hold his attention.   Frozen hooked him, but only one of us sang "Let It Go," at the top of our lungs, on the way home.
March 16, 2014 –  I did a 1000 piece jigsaw puzzle.  Just kidding!  Not even close.  I attempted to do a 1000 piece jigsaw puzzle.  In the past, my record for doing a puzzle by myself was 300 pieces.  So 1000 pieces was a bit cocky, but I thought I could do it because it was a Fenway Park puzzle.  I listened to my audio book and went to work.  It wasn't easy (or fun) and I got a bad cramp in my neck from bending over the dining room table for hours (boo-hoo).  I only completed about 20% – epic fail.
March 17, 2014 – I changed the air-conditioning filters (three of them) in the house.  Hubby is loving this.
March 18, 2014 – I got a spray tan.  I grew up on Cape Cod and in south Florida.  I love the sun, but it has not been kind to my skin, so I'm done.  But I still love a tan.  Tanning beds are out, so I gave this a whirl.  It was cool.  I liked the color, but didn't care for the smell.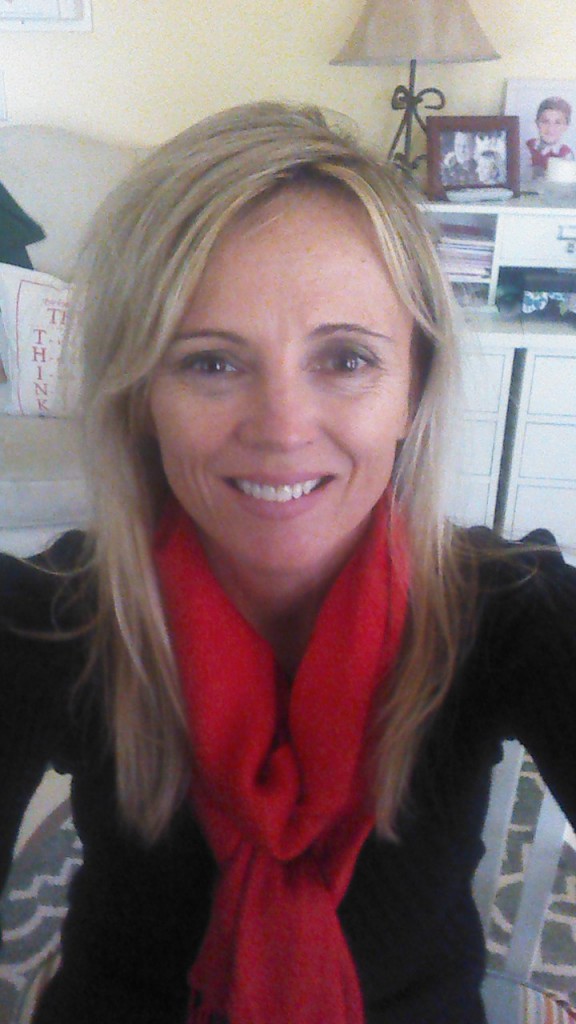 Sun-kissed, with a winter scarf, ha.
March 19, 2014 – I had lunch with a friend I've known for years, yet we'd never dined together.  It was fun.  Poor Kathy though, I forgot my wallet and she had to pay.  So it may have been our last lunch.
March 20, 2014 – I went to a school play.  Seriously, I'd never been to any school drama production in my life, even in college.  And – get this – I didn't even have a child on the stage.  Audrey helped build the set for the play (Annie), so she really wanted to see the performance.  It was short and sweet.  The kids did a great job.
March 21, 2014 –  No yelling.  Seriously.  Four kids, big house, Irish by birth, and I didn't yell once all day.  Didn't make any difference around here, by the way.
March 22, 2014 – I camped overnight, at Zoo Atlanta.  Lions!  And Tigers! And Bears!  Oh yeah, I did. My friend  Merrick is the den leader (sorry Merrick if I got the title wrong) for his son's Cub Scout troop and one of the boys had to cancel.  We don't have a Cub Scout, but Merrick thought it would be a fun experience for my youngest.  Daddy declined, but volunteered that it would be a good FIRST for a non-camper like me.  I'm still not a camper, but I have to admit that sharing my son's first camping experience (he was so excited) was pretty cool.  What wasn't so cool was sleeping in such close proximity to many snoring dads.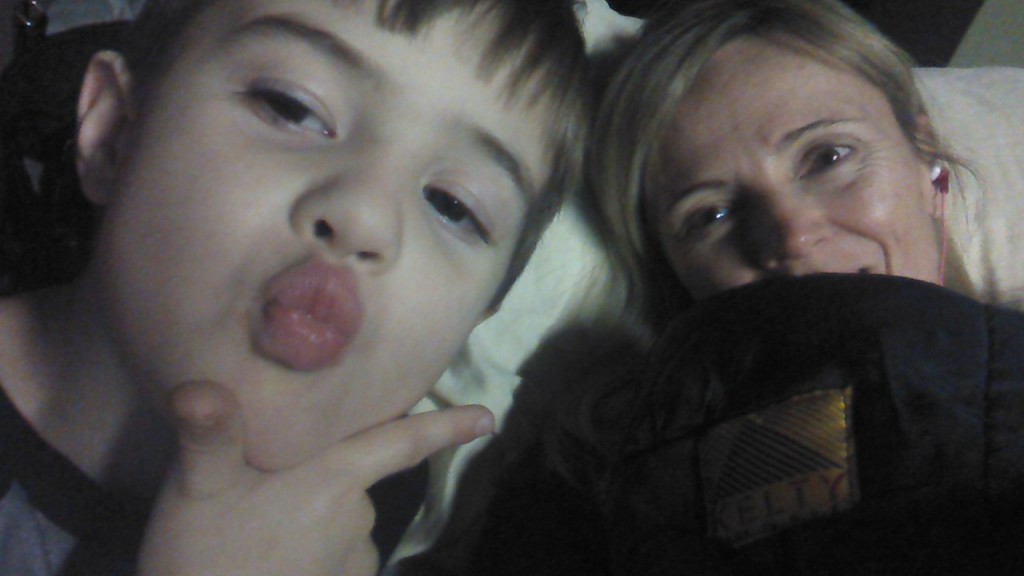 Camping selfie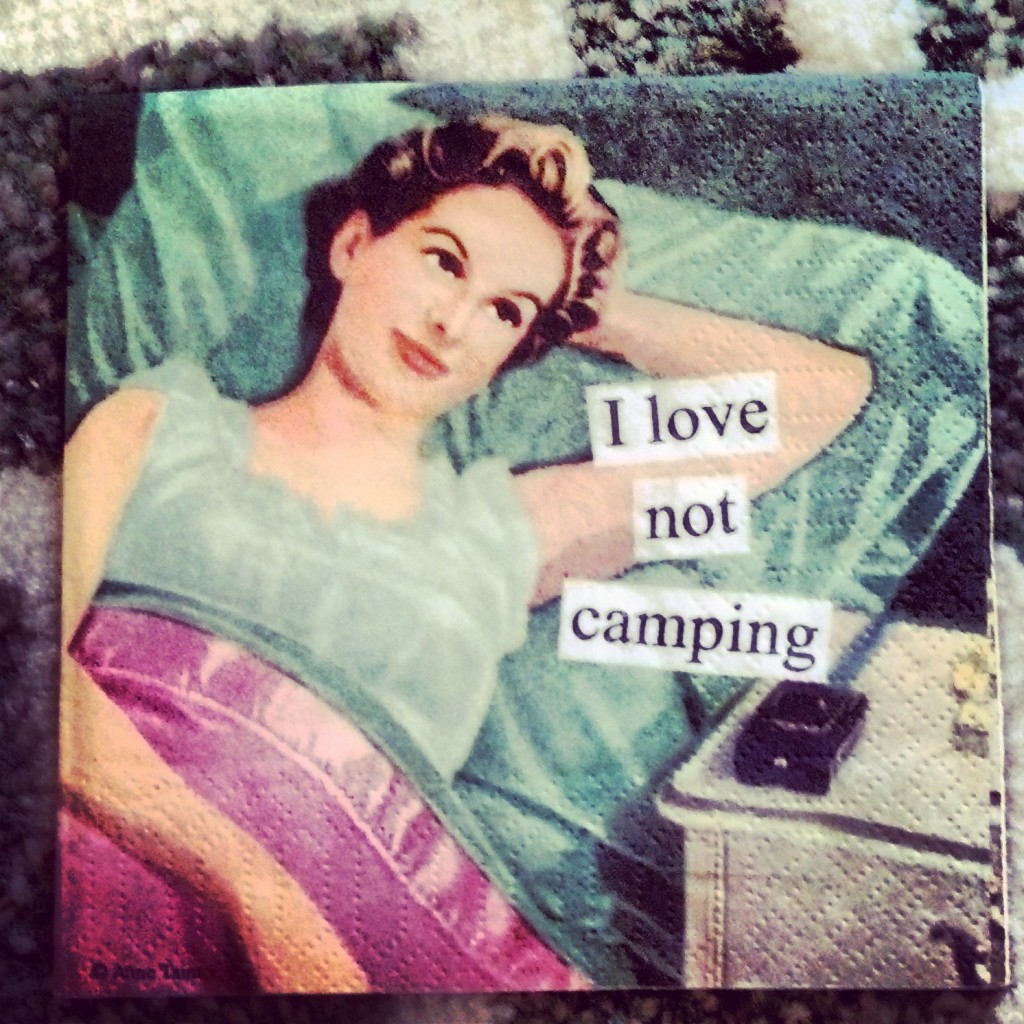 March 23, 2014 – I participated in my first blog tour, with three other bloggers (Allison @ Go Dansker, Amy @ Hot Breakfast and Holly @ Desert Momma), for the Clean Eating Challenge.  Now, full disclaimer, it wasn't my first clean eating challenge, but it was the first time I was publically accountable for eating healthy.  And I was responsible for promoting a "tour" with fellow bloggers and posting their blogs to my site (which really confused my Aunt GinnyJ).  I learned a lot, and I have new friends.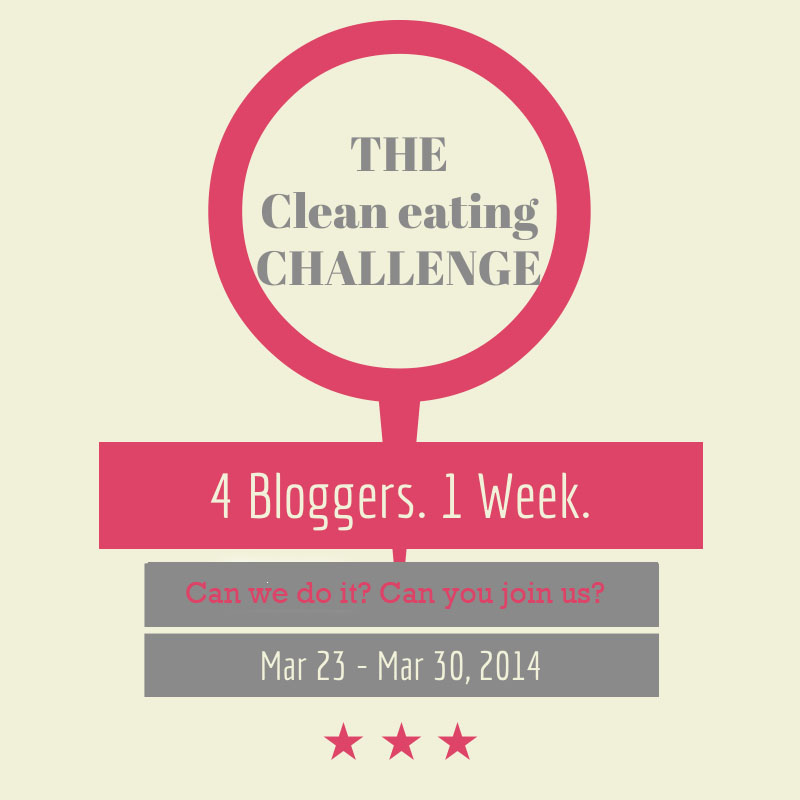 March 24, 2014 – I drove my family around in a mini-van (the 24th was the first day of a 10 day sentence).  I plan to write about my disdain for mini-vans in the near future – and I'm sure I'll offend many, but it just ain't my thing.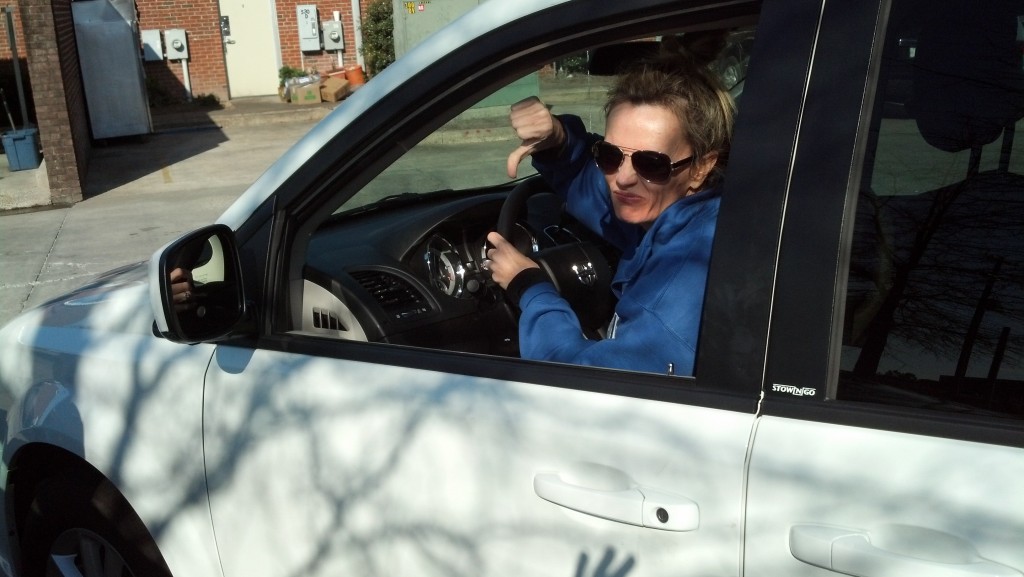 March 25, 2014 – I put myself in a sales woman's hands, with no input from me (other than size).  Admittedly, I was struggling for an idea and happened to be at The Avenue (our local outdoor mall), when the thought occurred to me.  What if I walked into a store with a hundred dollars and asked the sales girl to pick something out for me?  And I'd have to buy it, no questions asked.  Initially I chose Chicos, since I've never even been in the store before – a double first!  The lady was a little rude when I explained about my project and blog.  She declared that she'd have to clear it with her district manager.  Say what?  I was looking rough, having just come from a workout.  I kind of felt like Julie Robert's character, Vivian in Pretty Woman, when she was shopping on Rodeo Drive.  Chico's lost a sale – off to Loft I went.  The sales girl at that store loved my idea and the challenge.  She picked out something for me that I never would have even tried on.  She selected a maxie dress (love), in chambray blue (not my color), jersey material (not flattering), with good Lord – horizontal stripes, and paired it with a brown belt.  I regretted it all the way home.  Guess what?  I tried it on and loved it!
March 26, 2014 – This wasn't my doing, but it was a first.  I was contacted by Huffington Post Parents and asked to contribute to the article, 68 Things to Know About Children With Autism.  A good sign, I think.
March 27, 2014 – I "hunted" on the Wii.  I'm not a fan of hunting, even though I married a man who is.  Unlike my adventurous friend Lise, you'll never find me in a tree stand.  No, I tried my first in a virtual world.  I was coached by a seasoned hunter, who thought my first shot was a dud – but I got my target.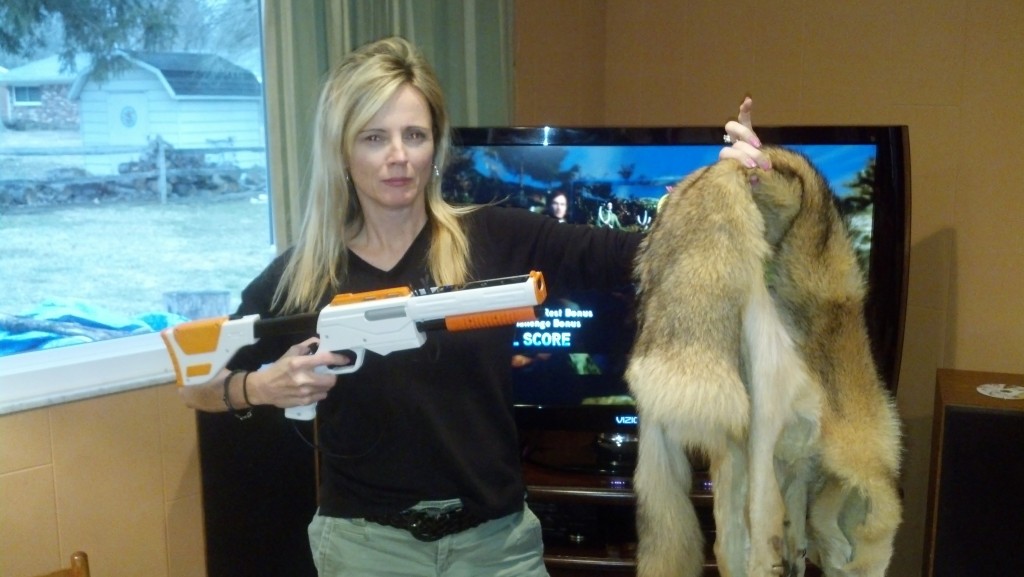 All fake!
March 28, 2014 – My blog about our incident at California Pizza Kitchen that appeared on the Huffington Post kicked off a series of cool events (which I will soon share).  On this day, I got to call somebody with the news that they were getting a generous check for their charity.  That was a very cool feeling, let me tell you.  If I ever win the lotto, I'm going to be a philanthropist, for sure!
March 29, 2014 – I don't like cold weather.  Believe it or not, we went to Michigan for spring break, where there was still snow on the ground.  My husband loves cold weather and hot tubs, especially at the same time.  It was 20 degrees, and I agreed to join him and my sister in the hot tub.  It was cool, until it was time to get out.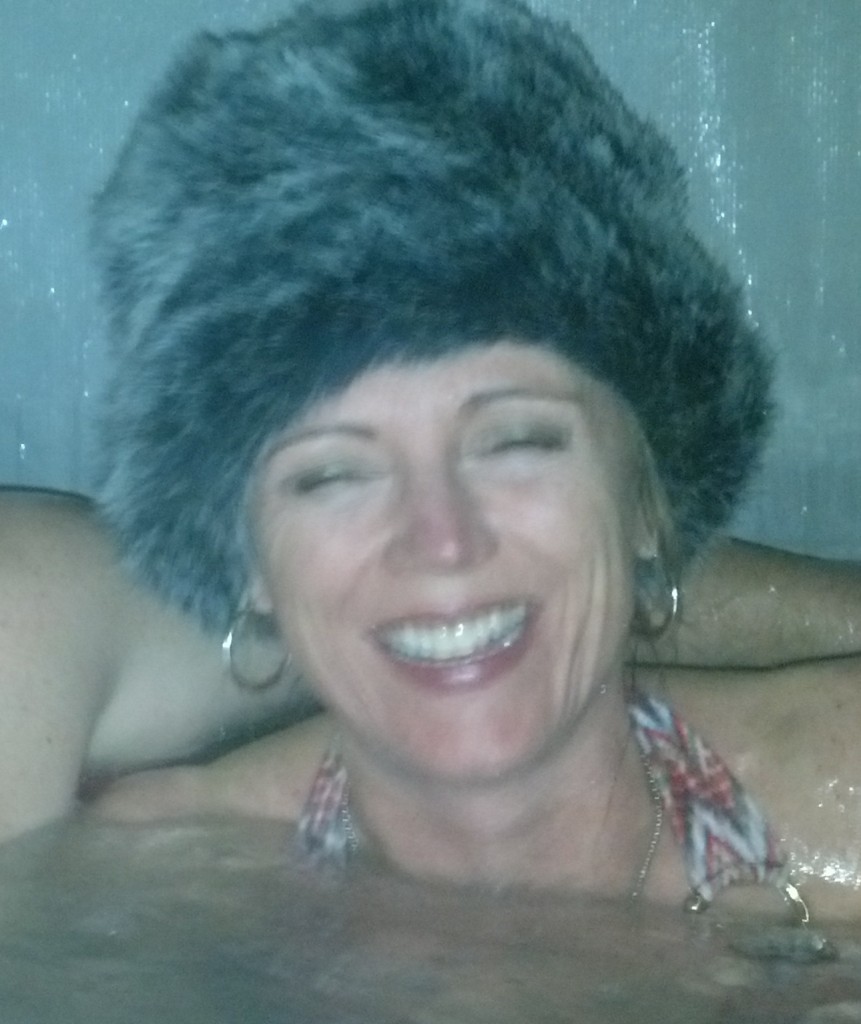 Dressed for warmth.
March 30, 2014 – I took a selfie with a stranger.  I was nervous to ask, but this lovely lady was all for it.
March 31, 2014 – I went to Ann Arbor Michigan for the first time AND I met one of my cyber-bosses, Joanne Giardini-Russell from the Family Legacy Center.   To be honest, we did meet briefly at my brother's funeral last year, but I didn't really remember, because the day was a blur.  Joanne is a sweet lady and we talked about my up-coming blogs for her organization.  There's some cool stuff on the horizon.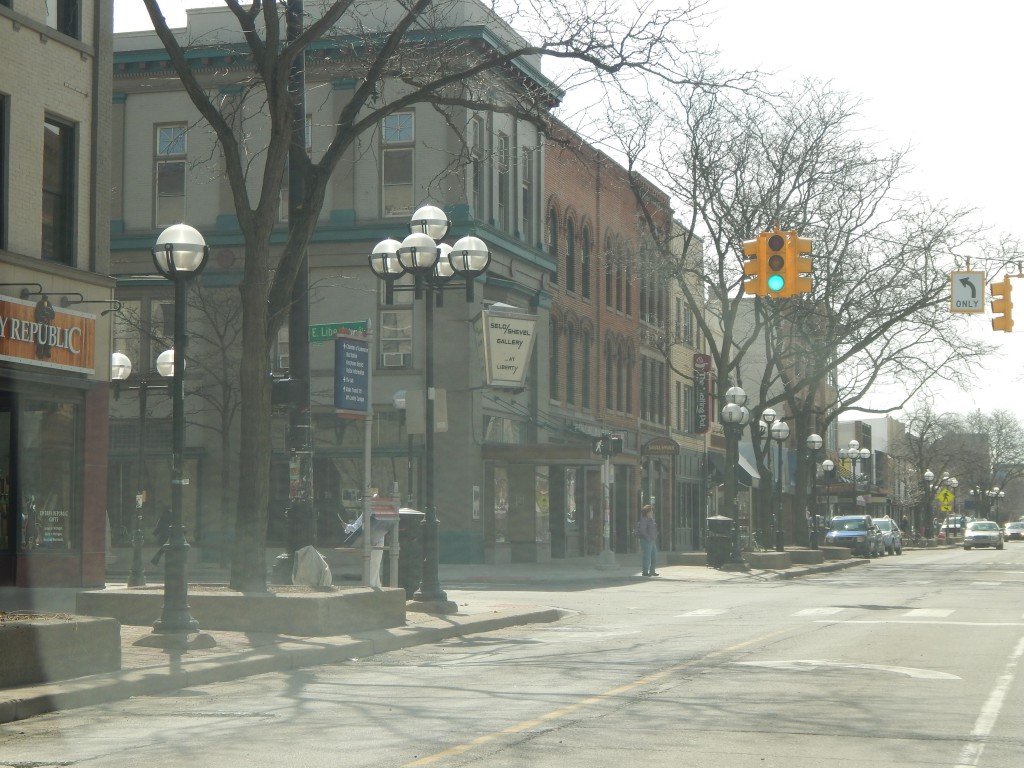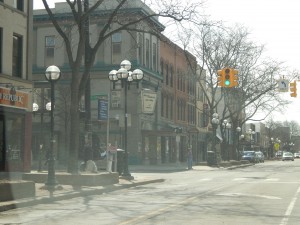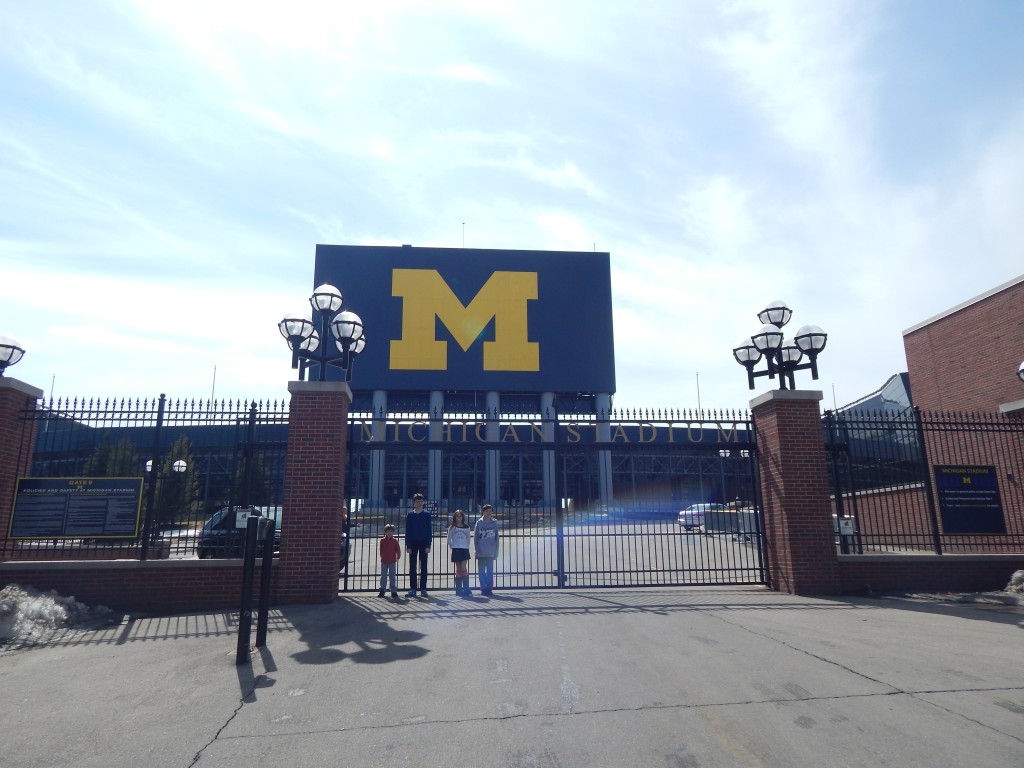 Okay, share with me something you've done recently for the first time.  Also, I'm still looking for suggestions – that won't void my life insurance policy, please.  I can't tell you how many people want me to jump out of a plane and I'm not sure how to take that.  Coming up, I'm going to the opera, hosting a wedding, and participating in an autism walk (yes, first time).  I have 300 new ideas to come up with and I need your help!