I Dare Allie
I recently read a really fun memoir, Lu Ann Cahn's I Dare Me, that chronicles the year during which she did something new, for the first time, every day.  That's 365 new things! She did big things:  the Polar Bear Plunge; she ate a scorpion (no way Jose!) and enrolled in graduate school.  She also did little things, such as:  learn to say the alphabet backwards, organize the pantry and bake a cake from scratch.  The latter group may not sound like much, but if you've never done these things, than they aren't little.   Why did she do the whole experience?  To reboot and recharge her life – and it worked.  I think it's just so cool.  The book doesn't cover all 365 days, but her website does, with videos.  Check it out. I had fun exploring.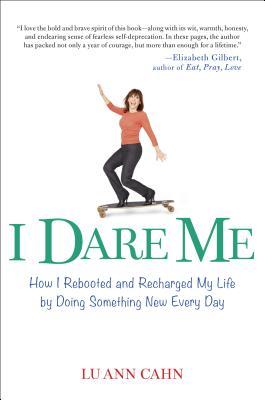 The author has a Facebook group set up to encourage others to try new things.  The page is called the "I Dare Me Club."  So you can probably guess what I'm leading up to… Yep, I'm going to do the same thing and I'd love for you to join me.  If a year is too much, do one new thing a week and share it with me.   I've already started, on a random day in February.  So far, it's been pretty good.  The hardest thing has been coming up with ideas and I definitely need to get better at planning ahead.  A few times I've had to pull firsts out of thin air.  Every three to four weeks I'm going to post an update about my firsts, to keep myself motivated and honest!
February 18, 2014 – I cooked a steak for the first time.  Yes, I am 44 years old and I've never cooked a steak.  It seemed to always be "the man's job," except when it was my mom's.  I used a skillet on the stove top (at this point I didn't know how to use a grill).  I enjoyed my steak, as did Audrey, but Hunter – not so much.  It was a little crispy on the outside.  For the record, hubby was out of town.
February 19, 2014 – I submitted my first nonfiction essay for possible publication in an anthology.  Nervous.  I still haven't heard anything.
February 20, 2014 – I did geometry for the first time since the mid 1980's (according to the book, if decades have passed, than it can be considered a first).  Surprise, surprise, I still got it!
February 21, 2014 – We have a Ranger, which is an off-road utility vehicle (I think).  I've driven it around our neighborhood, but never on trials in the woods.  I went into the woods, following my wild husband and it was muddy – and fun.  Really fun.  And I got rooster-tailed (splattered with mud from my husband's four-wheeler) and still had fun.
February 22, 2014 – I watched Mary Poppins for the first time.  Can you believe I'd never seen it?  Right on the heels of seeing Frozen, it was a bit of a letdown, but still entertaining.  I also learned how to say "supercalifragilisticexpialidocious!"
February 23, 2014 – I ate fried ice-cream.  It was yucky.  Hubby says it was because I ordered it in a Japanese restaurant – apparently, Mexican is where it's at.
February 24, 2014 – I signed up to audition for a live blogger show!  That was outside my comfort zone, for sure.
February 25, 2014 – I begged my friends to beg their friends for Facebook "likes" of my Latchkey Mom page.  I felt really weird asking, especially since my friends had to then ask their friends, but I did it!  I doubled my page likes in a week.  Thank you friends!
February 26, 2014 – Applied to get a blog sponsor.  Awaiting a response.
February 27, 2014 – Became a "track mom," even volunteered to help on the field during meets.
February 28, 2014 – I played Angry Birds.  My youngest is obsessed with this and actually is the one who taught me to play.  I don't get it.
March 1, 2014 – I tried out for the Listen To Your Mother Atlanta show.  I was freaking nervous and I thought I did pretty well.  Apparently not – I didn't make the cutL.
March 2, 2014 – Audrey and I crashed an open house when we were out walking on a beautiful Sunday.  She wanted to see what the decorator model looked like and we were not dressed appropriately to pose as potential home buyers.   Then I thought – why not?  I marched in and announced that we wanted to steal decorating ideas and asked if we could look around.  The man on duty looked annoyed, but the woman laughed and told us to take our time.
March 3, 2014 – I bought a stranger a drink in a bar.  My husband was with me!
March 4, 2104 – I ordered tilapia and ate some of it.  I love shell fish, but fish-fish, not so much.  But we were eating at one of our favorite restaurants and I figured if I had a chance of liking it, it would be at their hands.  It was okay.
March 5, 2014 – I rode a dirt bike, as the driver!  It was Hunter's bike, I didn't take it out of second gear and I only rode in our yard.  I circled the house five times and rode down hills!  It was fun, I get the attraction, but I won't be heading out on the open road anytime soon.  I almost took out our basketball goal, too.  Rich got it on video.
March 6, 2014 – I went in a gold mine and "panned" for gold, but only found "gems."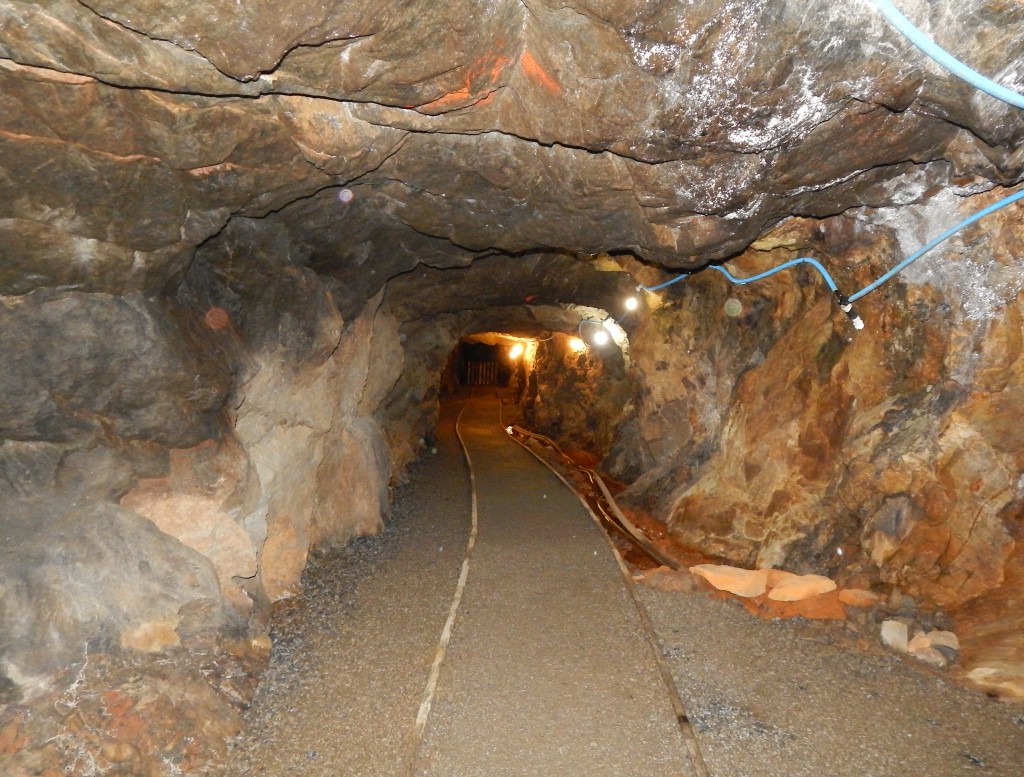 March 7, 2014 – I became a Huffington Post blogger!

March 8, 2014 – I made a life list.  Simple, I know, but it took a lot of thought, because I'm not getting any younger and I wanted it to be achievable.
March 9, 2014 – I made Jambalaya from scratch!  I also ate it, which I'd never done before (but picked out the chicken and sausage).  The family (who ate it) loved it.  Triumph!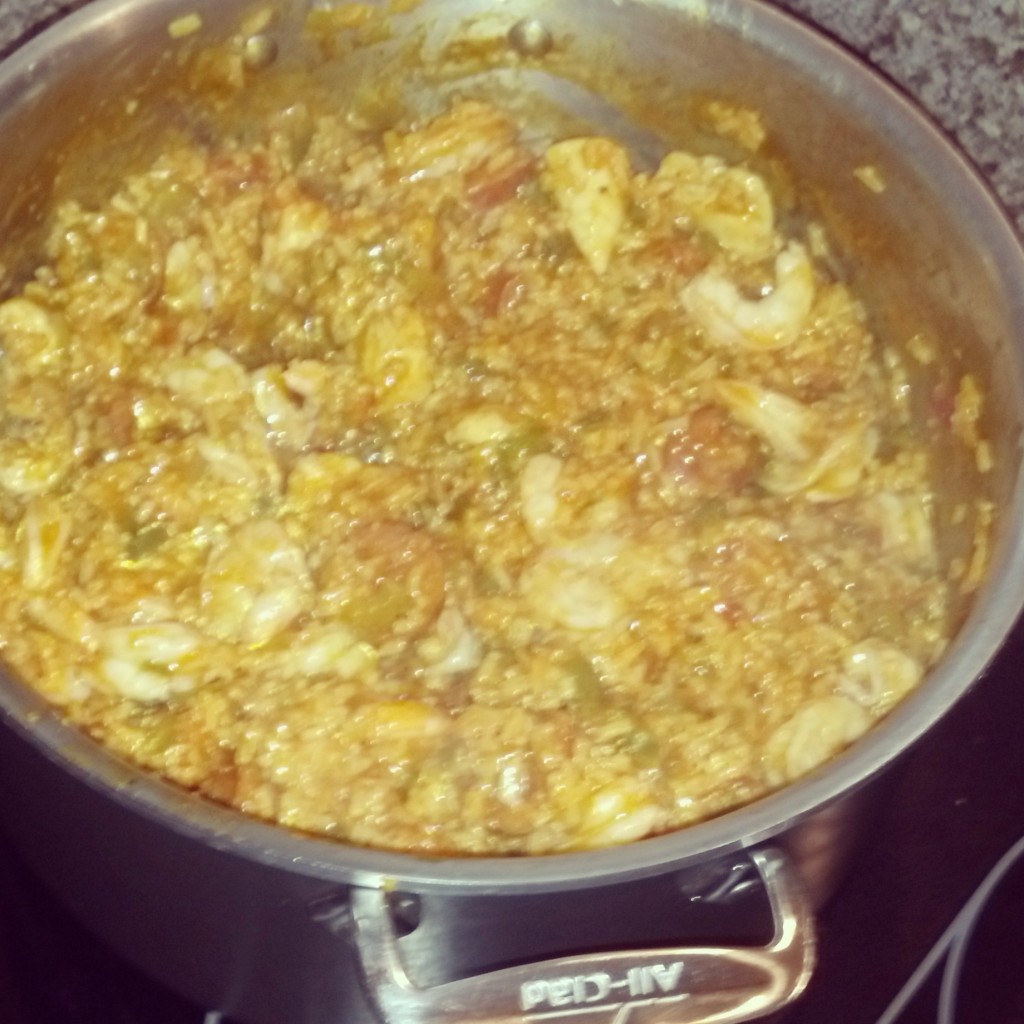 March 10, 2014 – I watched The Bachelor.  Apparently I picked quite the episode for my indoctrination.  I'm going to censor my comments, because many people I love watch this show – but it ain't my bag baby.  What an asshole that guy is.
March 11, 2014 – I used a grill!  I turned it on, and cooked the burgers, all by myself (under the watchful eye of the Grill Master).  No more mac and cheese when Dad's out of town!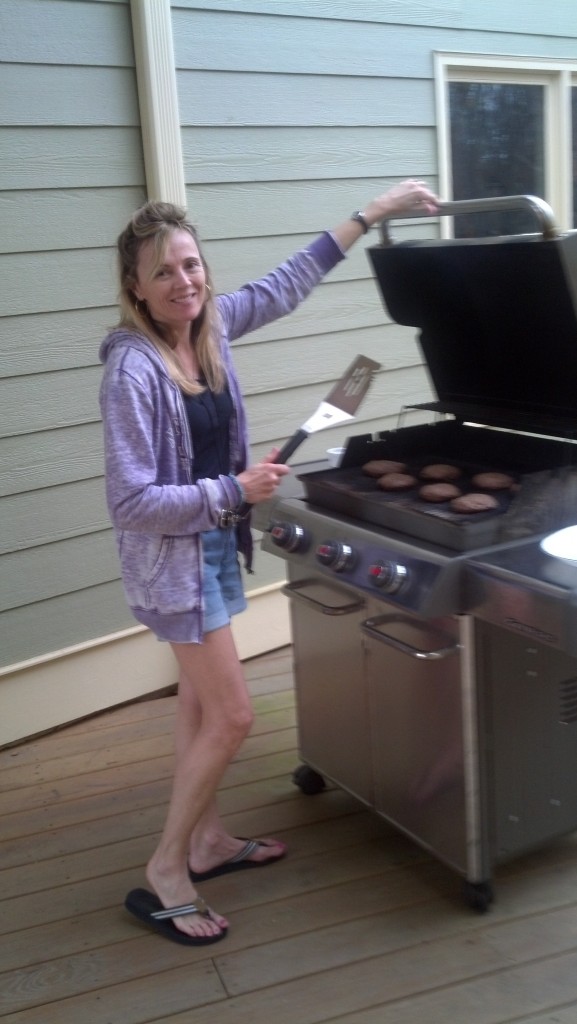 March 12, 2014 – I set up a Tumbler account.  I'd seen the icon on a bunch of blogs I follow, so I thought I'd better get on board.  I'm official, but I have to be honest, I don't get it.
Do you have any suggestions for firsts?  Have you done any of the things listed above?  What would you dare yourself to do?