I am very grateful for a number of things this week, so without further ado:
♦  My wonderful family and friends who've rallied and supported the relaunch of The Latchkey Mom and therefore, my dreams!  Thank you for all the hits, likes, comments and subscriptions.  I am so lucky to have you all!
♦  The crazy, stormy, windy planet of Neptune, as portrayed by my daughter in her school play, this week.:
♦  Dr. Seuss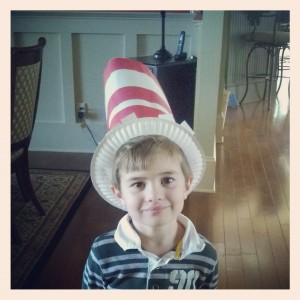 ♦  The Angels who watch over our Bear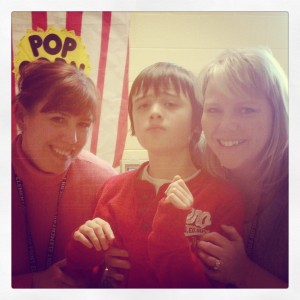 Thank you
♦  I'm still grateful for Kid Rck (more on this next week) and the awesome seats we had at his concert.  I'm still riding my post-concert high!
And happy to have rediscovered an old favorite song, that is expletive free!  Take a listen:
♦  After (too) many disappointing catalogue purchases of spring dresses, I think I may have scored with this one, called "The Gidget Dress."  I'm grateful that it fits and looks good, after three misfires with different dresses.  I can't decide if it's cute or am I just happy that it fits?  Thinking summer road trip…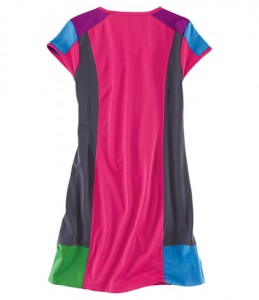 ♦  I'm grateful that my middle school child had enough confidence to go to his school dance, alone.  He surprised me on Tuesday, by asking if he could go.  Although grateful that he peeled himself away from technology distractions for good old fashioned social interaction, I was also freaked out.  A dance!  According to my source on the scene (I have spies everywhere), he ignored my advice to not dance and apparently was attempting to do "the Worm" on the dance floor.  What will a decade, college and some beers have him doing?
♦  Good Books:
The Good House by Ann Leary – wow!
True (…Sort of) by Katherine Hannigan
True was a gift from a friend, which I read with my daughter.  We loved it!  I recommend it for children who have friends or siblings who are a little different.
♦  Fianlly, I'm still grateful for my flowers and sunshine (now I just need warmer temps).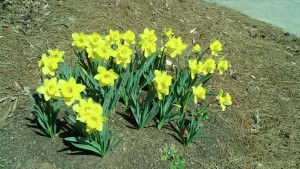 What are you grateful for?