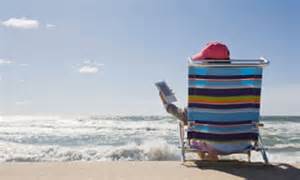 A little late, given that it's August 1st, but I did have some reading and review posts featured this month at Chick Lit Plus:
July's New Releases:
Best Supporting Role by Sue Margolis – July 1, 2015. You can always count on this British author for a good laugh! Sarah Green has had a tough life, being married to a gambling addict. Things get even worse when he dies, leaving her alone with two children – and penniless. But she manages to start over by getting a steady job and a boyfriend who's an account. After her aunt dies and leaves her a lingerie company, Sarah begins to question the prudent choices she's made. When a handsome actor/contractor catches her eye, she wonders if she should unleash the shackles of her safe life and take some chances – like perhaps competing in a lingerie competition.
I've still Got It…I Just Can't Remember Where I Put It by Jenna McCarthy – July 1, 2015. Humor writer Jenna McCarthy has a knack for telling it how it is. Her bluntness would be offensive, if it weren't so accurate and funny. In her new memoir, she tackles the worries many forty-something women have – and claims to have all the answers. She's discovered the key to middle-aged happiness with the cures for muffin tops, persistent exhaustion, and failing eyesight. She also promises to put the spark back in your marriage. I'm skeptical of her claims, but willing to go along on her fun ride. "A middle age manifesto filled with hilarious misadventure, humiliating confessions and occasional (hot) flashes of genius
Summer with My Sisters by Holly Chamberlin – July 1, 2015. Poppy Higgins was enjoying her life in Boston, the big city she always dreamed of conquering, when she learns that he father's died. Poppy has to return home, to the small seaside town of Yorktide, ME. Now that her teenage sisters are left without anyone to care for them, Poppy must step in – which means letting go of her big city dreams. The sisters aren't close, due to the differences in their ages and Poppy's infrequent visits over the years. As Poppy tries to rebuild the bridges with her siblings, she struggles with her own resentment of her new and unwanted responsibilities. After she meets Evie, a resident of Yorktide who's dealing with her own loss, she begins to awaken to the truth about her family.
To find more new book releases click over to Chick Lit Plus.
July's Book Reviews: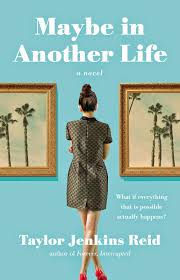 Maybe in Another Life by Taylor Jenkins Reid
Hannah Martin has spent her twenties wandering the country, in search of the perfect place to live. If it didn't feel right, she was on to the next city. Approaching her thirtieth birthday, and in the wake of a break-up with a married man, she returns home – to Los Angeles. She's decided that it's time to get serious with her life. Her best friend Gabby is putting her up while she figures it out – finding a car, a job, and a place to live. They celebrate her new life by going out to a club, where they run into Hannah's high school boyfriend, Ethan.
Hannah believes that Ethan is the love of her life, and maybe the time is finally right for them to reconnect. When Gabby's ready to go, Ethan asks Hannah to stay and offers to drive her home. Hannah wants to make the right choice. She loves Ethan, but she doesn't want to rush in, either. Should she stay, or should she go? For the remainder of the book, in alternating chapters, we learn what happens if Hannah says yes, and if she says no.
Killer Getaway by Amy Korman
The wild and crazy crew from Killer Wasps is back again with a light-hearted mystery. Winter in Bryn Mawr, a posh suburb of Philadelphia, gets too cold for Kirstin Clark, so she heads to the Gold Coast of Florida for a getaway.  Her nosy friend Bootsie tags along as well, because the Lily Pulitzer-worshiping reporter doesn't want to miss out on all the fun in the sun. The ladies rendezvous with their northern friends who are fortunate (and wealthy) enough to spend winters in the Florida WASP enclave of Palm Coast. Their friend Channing has opened Vicino, the newest hot spot for beautiful people to dine and be seen. Unfortunately, rest and relaxation is not on the menu.
A rival chef's a new restaurant opens right across the street from Vicino, and it's being featured on a HGTV reality show. As if that wasn't enough, a series of "accidents" make Kristin and her friends wonder if there's more at stake than bragging rights for the featured special of the day. Throw in some bad clams, local real-estate development scandal, a jealous husband, a vengeful ex-boyfriend, and a cocktail swilling, caftan wearing society diva – and you've got elements of a wild caper.