It's been a while since I've written a random post, but the chaos of the last couple of weeks is all the excuse I need.  It's been very busy in our household, as I'm certain it must me in most of yours, with the end of school fast approaching.  I sometimes feel like I'm on a hamster wheel.  Please tell me I'm not alone.  I literally have so many random thoughts running through my head, none of which would produce a blog length post – and we've experienced some fun events of late that I'd like to share.  Ergo – random post.
The Latest on our CPK Odyssey
After the garden planting, Barrett's Awesome Autism class was invited to visit one of our local CPK restaurants.  His class was given a behind-the-scenes tour of the facility and got to make their own pizzas for lunch.  Barrett had so much fun making his pizza that he just added whatever toppings they brought him.  I knew what was coming, because Bear only likes plain cheese pizza.  Sure enough, once cooked and served, Mom had the task of picking off all the mushrooms, black olives and pepperoni.  CPK's generosity seems endless, because they also fed the mothers, the teachers and the bus driver.  Additionally, the class was presented with their own CPK chef uniform – each one embroidered with the student's name on the chest.  How cool is that?  As if that weren't enough, the boys were invited back to do it all again when school starts in the fall!  Wow.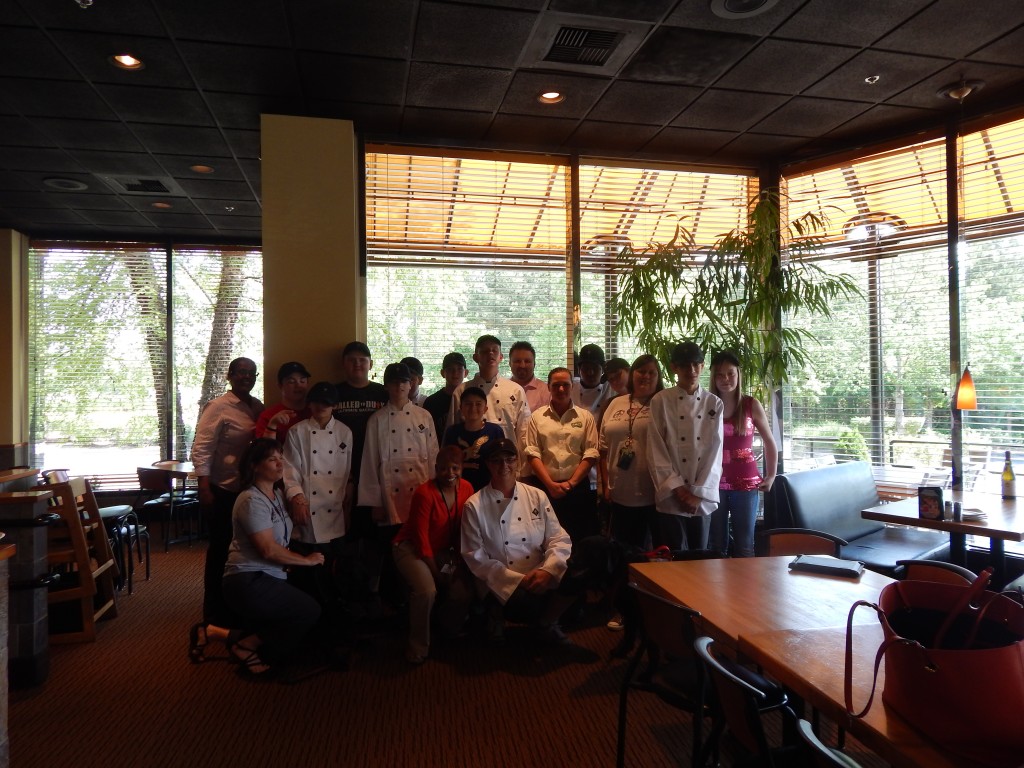 May Madness
In addition to our usual full schedule, for us May also means band concerts, dance recitals (with multiple late Friday night, grrr, dress rehearsals), field days, sport banquets and end of year parties.  Unfortunately, one day I was supposed to be at three different places, at the same time.  It didn't happen.  I've been feeling like Stretch Armstrong, because in addition to the children's activities, I've had a number of blogging and writing deadlines.  I shouldn't complain and I'm trying not to, honestly.  Oh poor Allie.  This is what I wanted, but suffice it to say, I'm tired.  I feel like I'm just showing up most of the time – both at events and the computer!  I've gained a little momentum in building my "tribe," but with that comes the self-imposed responsibility to post regularly, which ultimately produces a lot of mom guilt.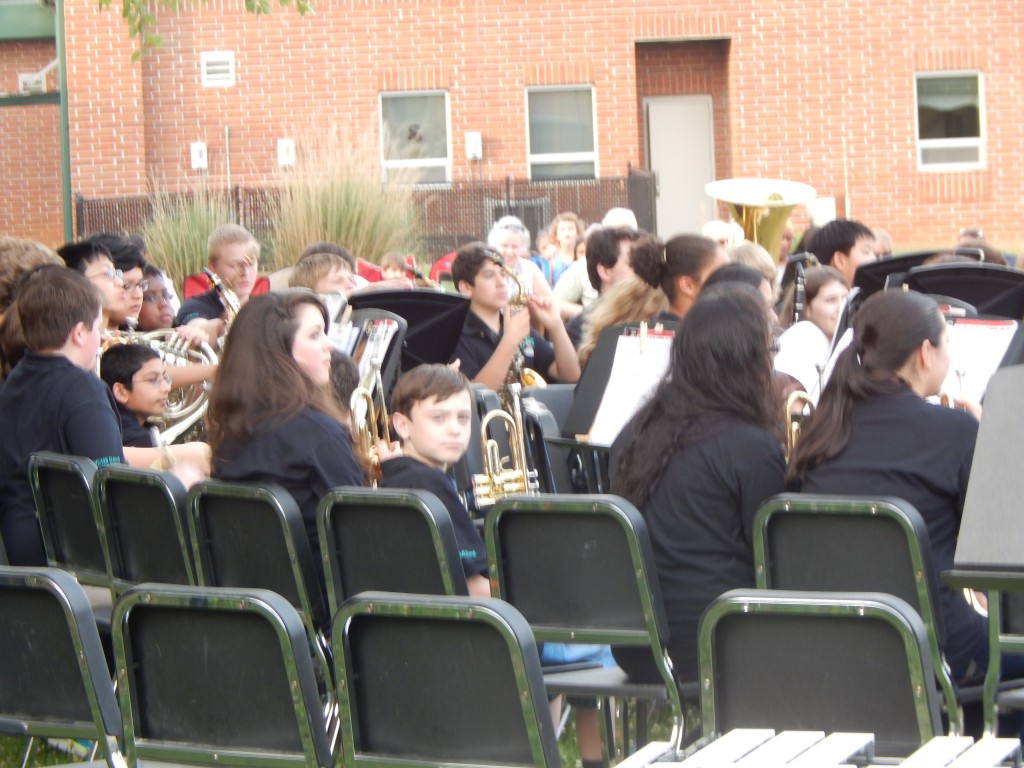 Hunter – Band Concert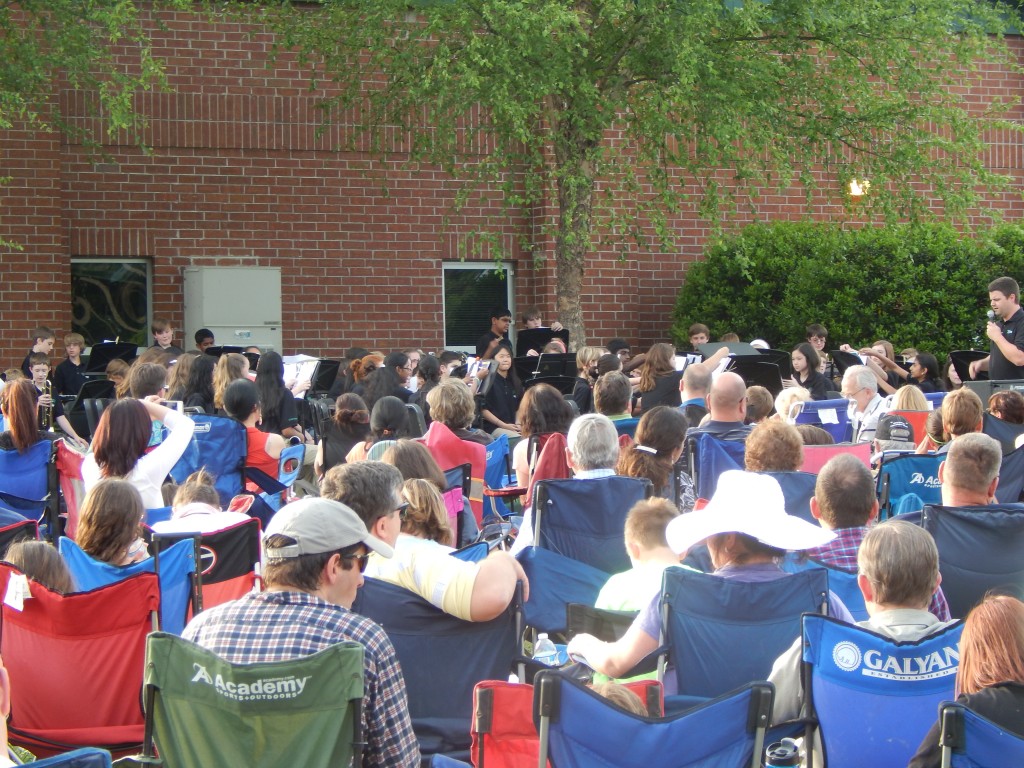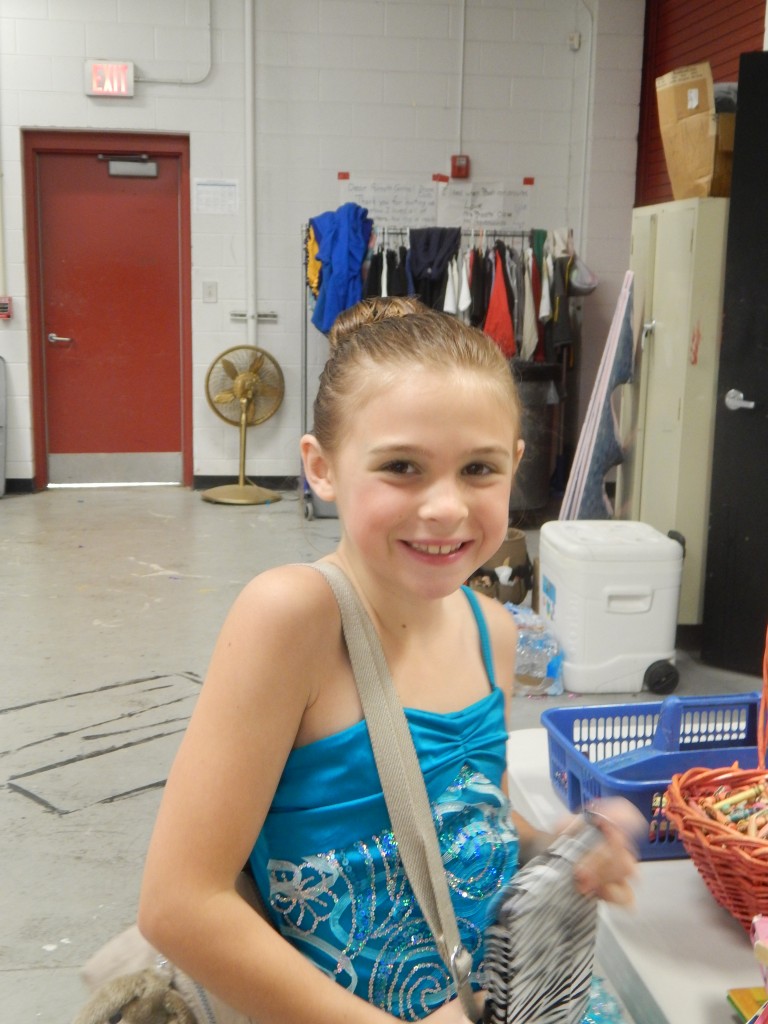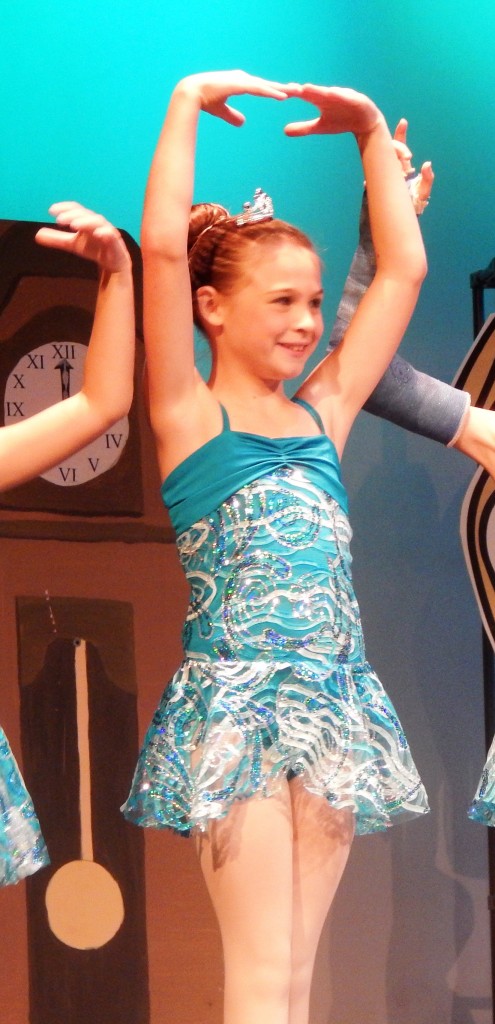 Aud – Dance Recital # 1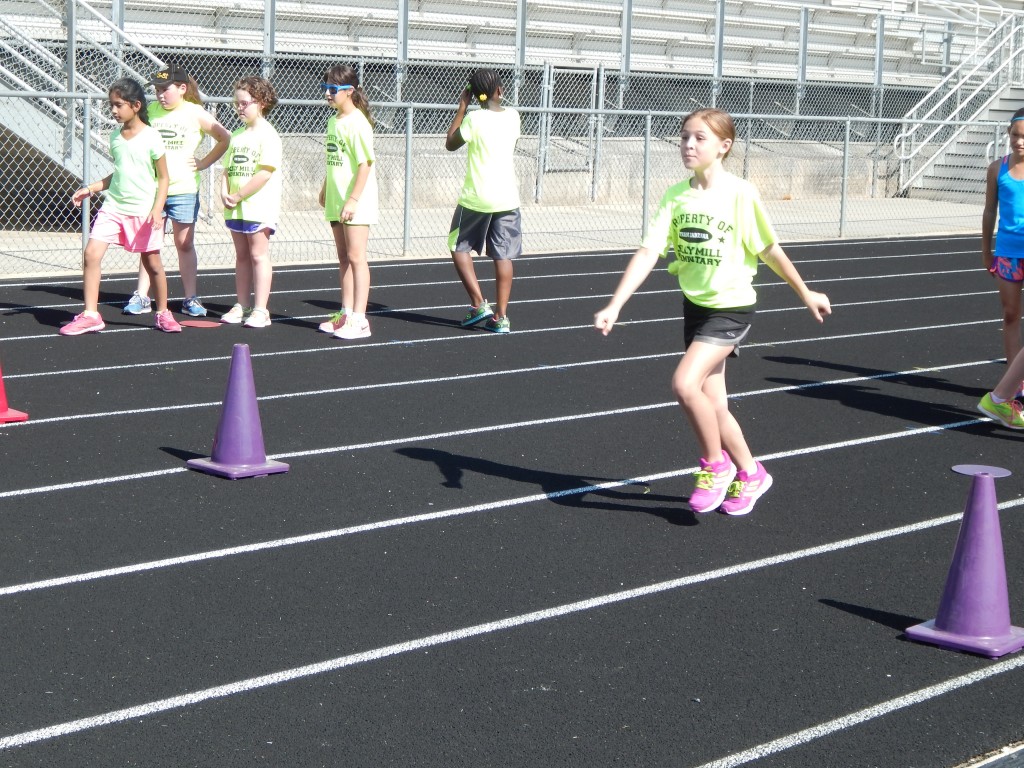 Aud & Cam's Field Day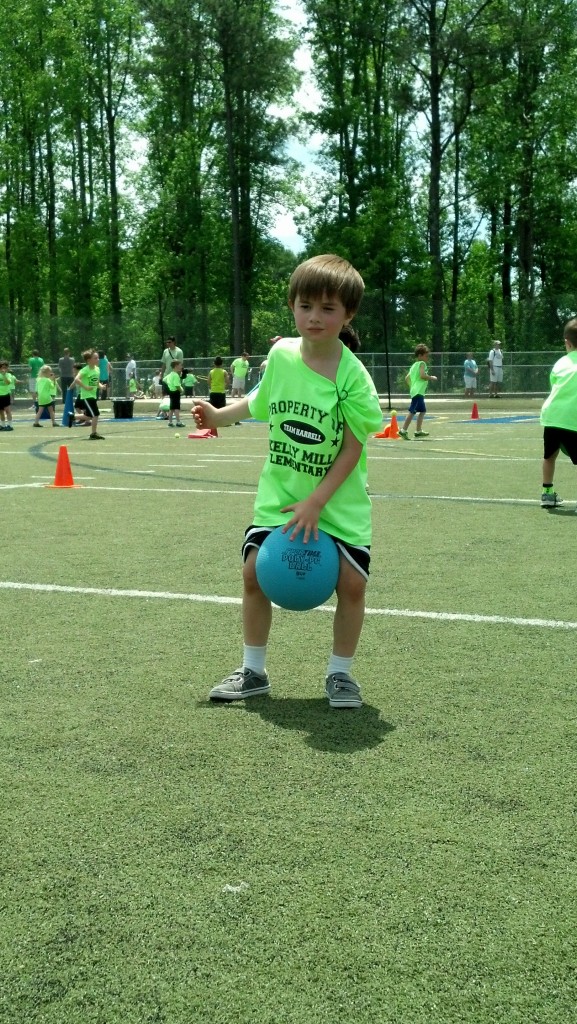 I've been trying to make sure that after dinner and before bedtime I'm present (starting to hate that buzz word, by the way, especially given that I often fail at the task) with the family.  Ironically enough, despite the dire warnings of too much screen time, my favorite time with the kids lately has been piling up in front of the TV.  The kids and I love the show The Goldbergs.  Have you seen it?  It's a sitcom on ABC that airs Wednesday nights at 8:30.  It is flippin hilarious, in my (and the children's) humble opinions.  It's the first non-Disney show that I've been able to find that interests all of us.  Occasionally, we can even talk dad into hanging out and watching it with us (although he's not really a fan).  The show is a family comedy set in the 1980's and it is funny and relatable.  I also appreciate the weekly dose of 80's nostalgia, which ignites my longing for the "good ole days."  Quite a few times, the period setting has led to the kids asking me about my childhood, which has sparked some fun conversations.  The Goldbergs also make me cry every week.  The characters are loud and sometimes obnoxious, but they all love each other and the parents just want what's best for their children.  Oh, and there are lots of Bon Jovi references.  Who doesn't love my baby, Jon?
The other bonding show I've found is an old family favorite that we've revisited this season – Dancing with the Stars.  Let me be clear when I write "family," I'm referring to three, sometime four members my family.  When the kids were younger, DWTS was must-see TV, but over the years I lost interest.  Audrey, my dancer, is the only Smith who has remained a faithful viewer (but only if she likes the celebrities).  This season she pleaded with me to watch with her and I agreed.  I forced another member of our family to join our Tuesday night viewing party (we record it), who was once was a big fan, but now thinks it's not cool to watch the show.  The show has proven to be so entertaining this season that dragging this person is no longer required and others sometimes join us.
The dancing has been fantastic and I love the new format featuring a guest judge (although that Dance Mom chick was mean).  After the last episode, I found myself saddened by the fact that the finals are next week and then we're done (well, until next season).  I've been so inspired by Amy Purdy, the Paralympian who is competing, despite the fact that she's a double amputee.  Guys, she is amazing!!!!  Yes four exclamation points.  If you didn't see her do the Quickstep this week – Google it.  Better yet, click here to watch.  I dare you not to cry.  I couldn't believe what I was seeing.  Also, Derek Hough, her professional partner, is an exciting and inventive choreographer.  I think he could even make me look good.  Guest judge Kenny Ortega (he was Michael Jackson's choreographer, Dirty Dancing, High School Musical I, II, III, The Cheetah Girls), gave him the most incredible praise after his Jazz dance with Amy, "Derek, you redefine choreography for this generation."  I got chills and teared up – and you should have seen Derek's face.  Can you imagine being recognized for excellence, for doing something you love, by an icon of your industry?  Good God, I'm not that good at anything.  Even the kids asked, "Wow, did you hear what he said?"  And I had to take the moment to point out to my children that if you're passionate about and dedicated to something you love, and you put in the time and do the work, you'll succeed and shine.  Okay – sorry for the soapbox, but it was such a cool episode.  Moving on…
We Got Us a Case of the Hives
On Tuesday morning, I was packing up the lunches when Cammy ran into the kitchen half crying, half whining about how bad all his mosquito bites itched.  "What mosquito bites?" I asked.  "These!"  He lifted his shirt so I could see what indeed looked like about 25 bites.  What in the world?  While he was jumping around I noticed more bites on his legs.  I had no idea what he'd gotten into, but ran to his bed and looked in the sheets – nothing.  Once back the kitchen, I discovered he'd ripped his shirt off and I was horrified to discover bites all over him, and his skin was turning red.  Yeah, instant panic.  I quickly ushered Aud out the door and called Dad, asking him to come upstairs, immediately.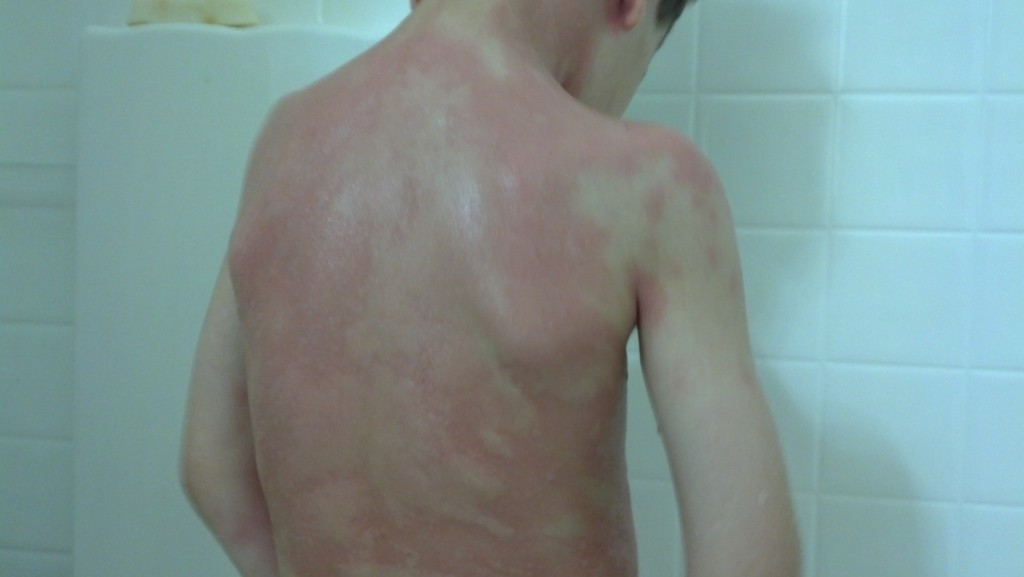 By the time he was on the scene, the bites had grown into welts, and it looked like they were getting bigger.  I put Cammy in the tub and tried in vain to not let him see my panic.  I checked the CHOA (Children's Health Care of Atlanta) website, relieved to see they opened at 8a.m. – could we make it till then?  I didn't want to have to deal with the emergency room at Northside Hospital.  I called the help line and they were very helpful.  I explained the situation and answered the nurse's many, many questions.  Skin was red like sunburn, but not flat.  The welts were not water filled.  He did not have a fever, and was breathing normally.  He did not have a headache and hadn't vomited.  She instructed me to add a cup of baking soda to the bath, which I miraculously had on hand.  Within minutes, he felt relief from the itching, but the welts were still growing.  She prescribed Benadryl.  We didn't have that – so R. ran up to the drug store.  Once we administered the medicine, the welts began to shrink within 15 minutes.
Four kids, 13 and half years, nothing like this had ever happened before.  The nurse told me that I didn't need to go to the ER or the urgent care, because it certainly presented like an allergic reaction.  She told me to just keep an eye on him and call his doctor.
But what caused it?
I had a dermatology appointment scheduled for later that morning, so I brought Camden with me.  They asked many of the same questions, and confirmed that it was a case of the hives.  My doctor said that was good, because it was treatable (primarily with antihistamines), but the difficulty was ascertaining what caused it.  More than likely, the doctor explained, it was something in the environment.  I don't recall him eating anything unusual.  We had attended Hunter's band concert the night before, which was on the lawn of his school.  Pretty frightening to think that something on the grass may have caused it.  Fingers crossed that this was a one-time incident!
 Emotions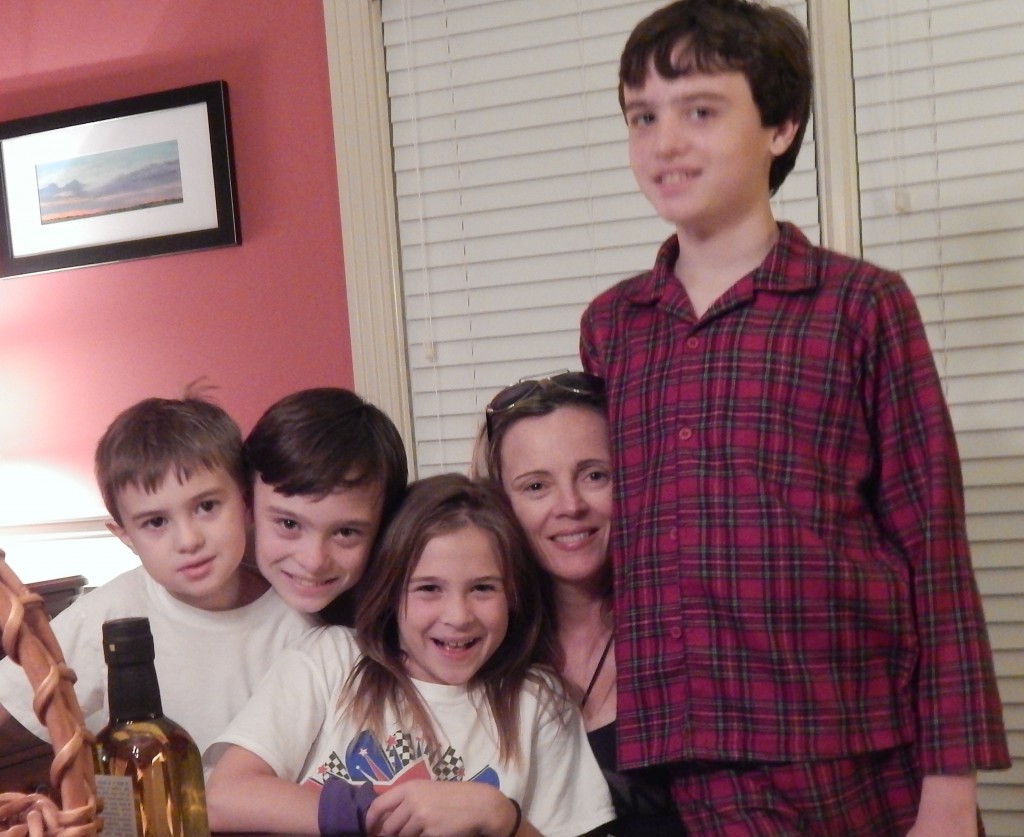 This Mother's Day was a tough one for me, as it marked the one year anniversary of my brother's passing.  It's kind of weird because he died on the holiday, but the actual date was the following day.  So it ended up as a double header – leave it to my little bro to commandeer two days.  We spent it quietly as a family, like we always do, but with heavy hearts.  I'd wanted to write something for my brother, and started multiple drafts, but I couldn't come up with an appropriate approach or theme.  I got frustrated and disenchanted in the process and gave up.  Last week, for FTSF, I wrote about my mom and to write about Edmund right on the heels of that was too hard.  I'm just not ready.  And I didn't want anyone to assume that I was about to take a leap off of a very tall building (although I've been having recurring dreams about accidently driving off of a cliffL).  Honestly, I'm okay.  It's just that my emotions are a little too close to the surface, which is why DWTS is making me cry – that and too much to do.
Road Trip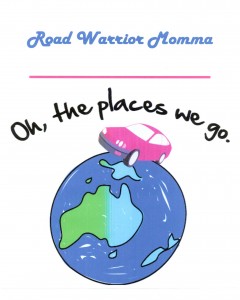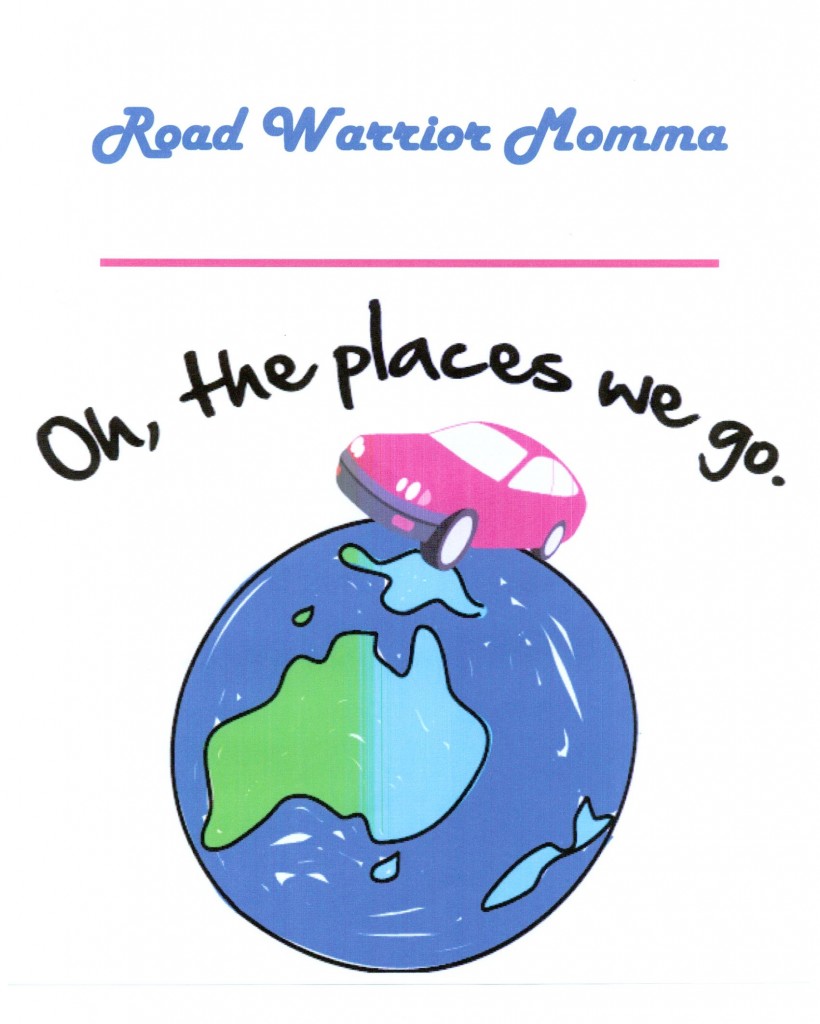 Two week countdown till we take off for out 5th Summer Road Trip!  I'm excited and nervous.  I feel somewhat discombobulated this year, as I'm a little uncertain about whether or not I've planned appropriately.  In the past, I've had everything booked and all the logistics planned out – down to what cities I'd be doing our laundry.  Not so this year, which will probably result in some unforeseen follies.  Que sera, sera.  I'm going to have (hopefully) a couple of trip posts coming next week, announcing our destinations.  Even with some jitters, we are ready to embark on our annual journey. I so treasure these adventures with my babes.
So tell me, what's going on in your world?  Are you experiencing May Madness?  Do you have any trips planed?  Are you ready for school to end?  Have any of your children ever broken out in hives?  How was your Mother's Day?  What did you do to celebrate?  Have you been watching Dancing with the Stars?