Mother's Day 1970-something.
As most of you know, I lost my mom when I was young. For a number of years, Mother's Day was tough. Working in the restaurant and hotel industries, I'd always volunteer for duty that day so my coworkers could enjoy the day with their moms. Sometimes I'd be invited to join other families for their celebrations, but it always felt awkward.
When I became a mom, I embraced the day.  I loved being "Queen for a Day." As the years went on and more children joined the family, I relished the attention, gifts, and love. It became my favorite holiday, and the one day of the year when I felt absolutely no guilt for relaxing and celebrating me, me, me.
Two years ago, my brother died on Mother's Day. Can you beat that? I swear he did it on purpose. You would have to know and love my brother to understand. Last year it was a tough day for me, but as I've learned – time really does heal all wounds. And although I love my mother and brother and miss them, I'm reclaiming Mother's Day as mine. All mine.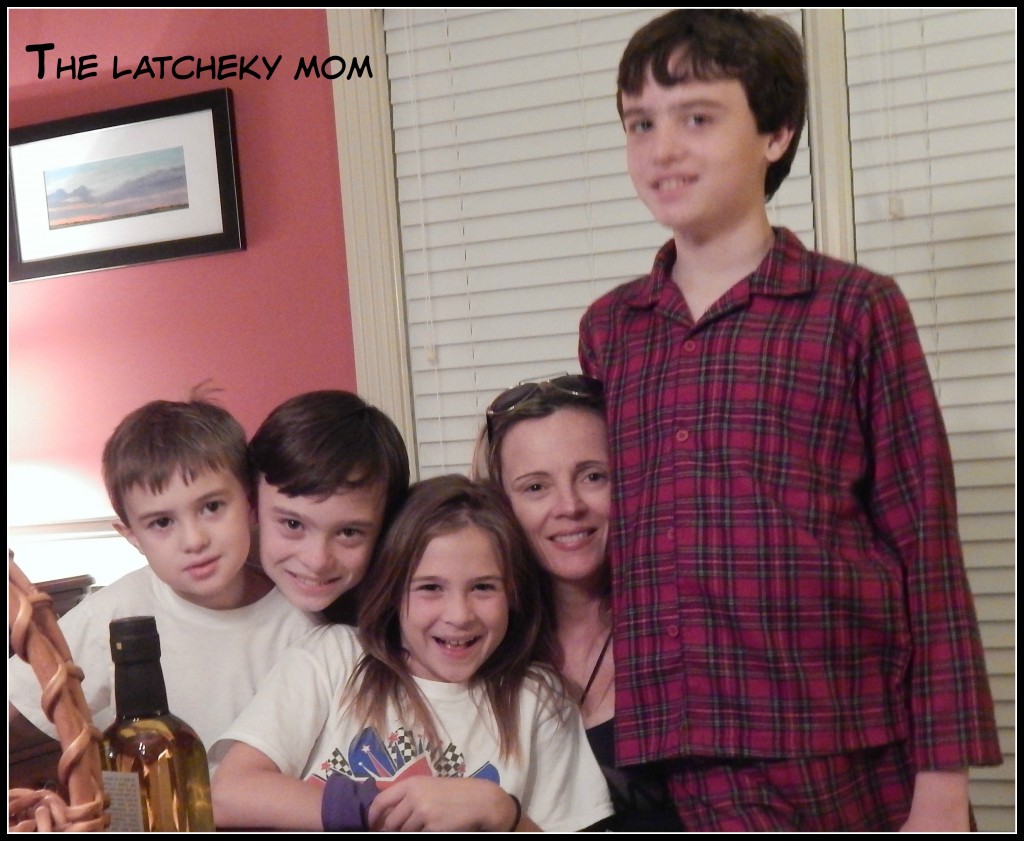 Mother's Day 2014
I've written a few tributes to my mother on the blog, but didn't feel compelled to do so this year. I did submit the letter I wrote to her, (for a FTSF link-up,) to the Huffington Post. It went up this week. I didn't promote it because I was afraid that it might bring bad mojo and my intention is to be happy this weekend. I'm sad that my mom never got to read my letter, but now that I'm a mom, I know she knew how I felt. The love between a mother and child is like no other and I don't believe one can fully comprehend the enormity of that love until it comes full circle.
This week I read the book A Letter to My Mom,
which was created by Lisa Erspamer. It's the third collection in her A Letter to My… series. The book features sixty letters written by celebrities and everyday people expressing love, gratitude, and respect for their mothers. In some instances, they also wrote of longing and regrets. I could relate to many of the letters.
Michele Tracy Berger wrote a moving letter to thank her mom, Patricia, for her bravery. Almost forty years ago, Michele confessed to her mom that she was being abused by her stepfather. Patricia took Michele and her younger sister and left with almost nothing, finding shelter with the help of a social worker. This happened during a time when places of refuge for abused women were few and far between. Michele expressed her gratitude for having a mother who believed in her, and saved her life.
The letters to moms who saved their children's lives took my breath away.  Annie Veron's letter about her mom, Joy, jumping in front of a moving SUV to save her children's life was harrowing. Annie describes her mom as a superhero, and I agree. Unfortunately, Joy was paralyzed as a result of her heroic act – and yet, she's continued to live her life with passion, hope, and love. Joy saved her three children and had the privilege of witnessing them grow up.
Did I mention that you'll need a box of Kleenex to read this book?
Mikki Linton thanked her mom Tracy for giving her a kidney.  She wrote, "I will never forget when they wheeled you off to your operating room and they stopped right in front of my pre-op room and we just looked at each other, said I love you, and cried. One of the most touching moments of my life."
Lisa Goldman was diagnosed with stage four lung cancer and her mom, Barbara, stepped in to help with her grandchildren. As Lisa battled her disease and dealt with her fears, she tried to process the devastation of what this could possibly do to her children. She wrote, "One of the only things I can imagine more difficult than getting an incurable diagnosis like mine is for me to witness one of my kids getting it." And then she realized that's what was happening to her mom – and yet Mom was there for her.
The letters written to deceased mothers were particularly hard for me to read. Shania Twain's letter broke my heart. She writes about her mom Sharon's death, "A finality that left such a feeling of helplessness and it is as strong today as it was the day you left. I was robbed of you way to soon." Oh Momma, I can relate.
Not all of the letters were sad, I promise. Melissa River's letter made me laugh, she's as funny as her mom. I'm not certain when she wrote it though, as it makes no mention of Joan's passing. Kelly Osbourne was also funny in her letter to Sharon. She apologized for her teenage rebellion and confessed that despite all her efforts, she's ended up to be just like her mom. It's a cute letter. She closes it with, "P. S. You are still bloody nuts and at times drive me insane, but I would not have you any other way. To me, you are perfect!!!"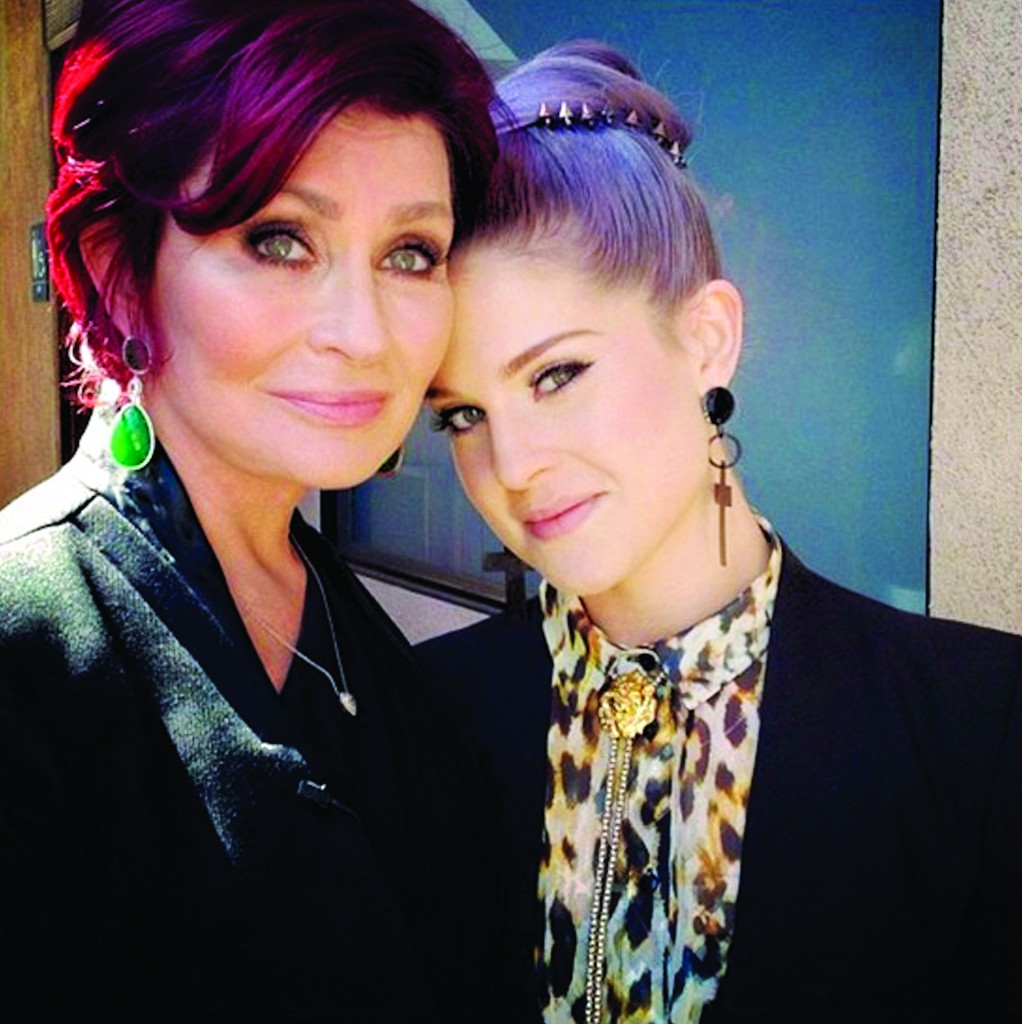 Some of the writers mentioned advice their moms gave them. This was one of my favorites from Robin Mead's mom, Sharon: "Learn to deal with assholes. Because there will always be an asshole." Isn't that the truth?
There are so many nuggets of wisdom, beautiful life lessons, and heartfelt declarations that I must share a few:
"Watching you create a new life from almost nothing except your wits, taught me about the power of creativity and risk-taking." – Michele Tracy Berger.
"Your capacity to love was cosmic – you loved deeper and cared more than anyone I know." – Sarah Monson, about her mother Kim.
"Money will come and go, success will come and go, fame will come and go, but one thing that can never be taken from me no matter what is the love I have in my heart." – Suze Orman expressing her feelings for her mom, Ann.
"What I once looked at as blind optimism, I now recognize as a manifestation of your faith, and your ability to see the good in every situation." – Shaun Robinson about her mother, Joanne.
"I know what it means to be cherished – just by the way your face lightens up every time I see you." – Monica Lewinsky about her mom, Marcia.
"One of the most humbling aspects of motherhood is to realize you are the object of someone's perfect love. I will forever be grateful for that." –  Stephanie Sprenger writing to her mom, Chris, about her realization of unconditional love.
"One of the most important things you have taught us is to 'never hate.' You live by this, so we live by it as well." – Lennon and Maisy Stella, to their mother, MaryLynne.
Makes you want to write your mom a letter, doesn't it? This is a wonderful book and it would be a cherished gift for any mom in your life. And thanks to the kind people at Wunderkind PR, I have a copy to give away to one of my readers. Please leave a comment below, and I will randomly pick a winner on Wednesday May 13th.
Have you ever written your mom a love letter? How do you celebrate Mother's Day?