Just like for most of you, for me December came and went in a blur.  I honestly don't know what happened. Pffft – gone.  As is par for the course with most families I know, our month was filled with endless activities.  The boys' birthday at the beginning of the month had us off and running from the start.  Adding to the madness were the annual holiday events that are scheduled around the kids' extracurricular actives:  band concerts, dance recitals, class parties.  There are the Christmas traditions of buying our tree, decorating the house, trimming the tree, baking, tours of Christmas lights and holiday movies to watch.  There were the mom chores including the Christmas cards, shopping, wrapping, menu planning and party hosting.  Wow, I am exhausted just typing this.  But actually doing it?  That's a good tired.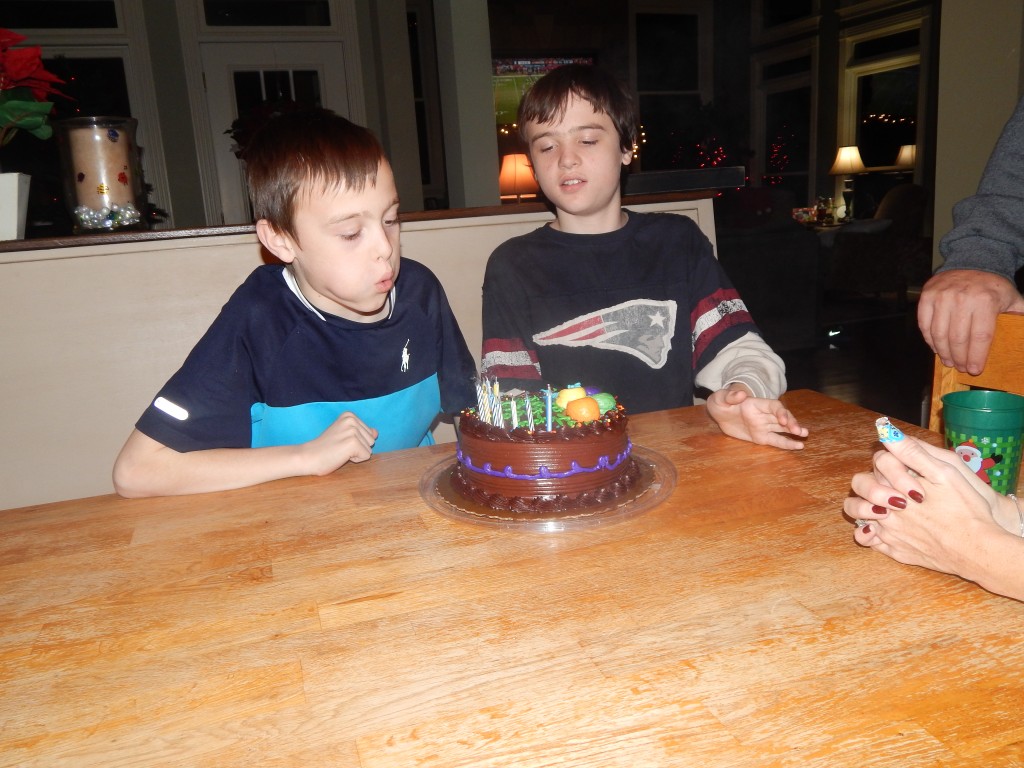 Happy Birthday B & H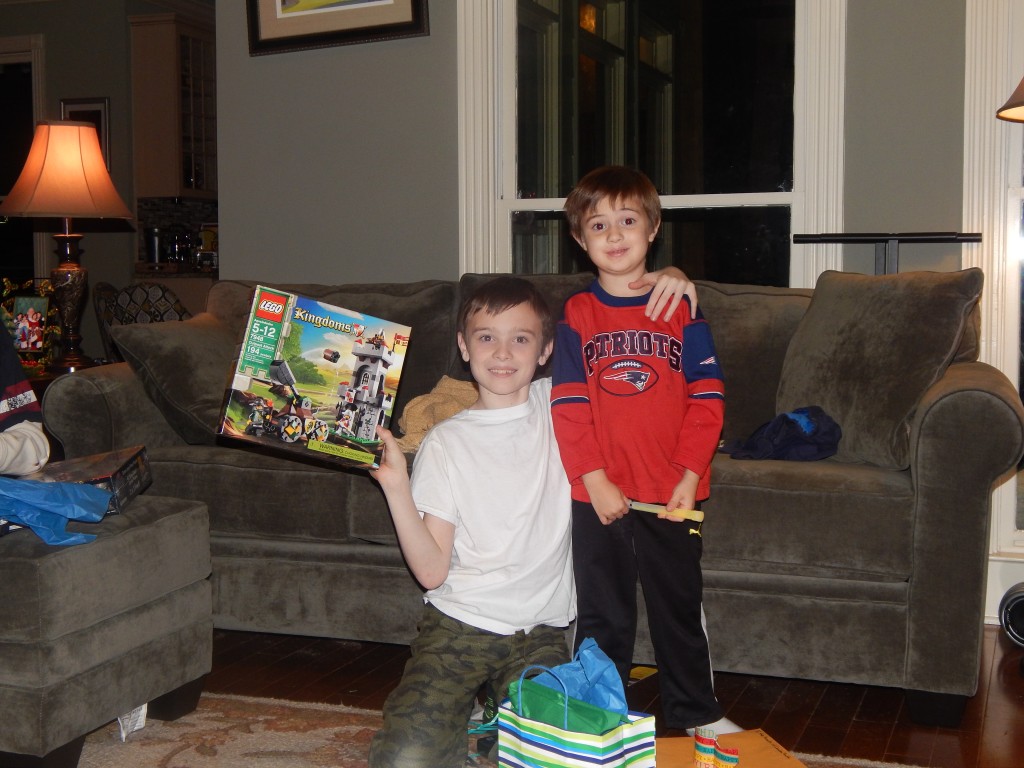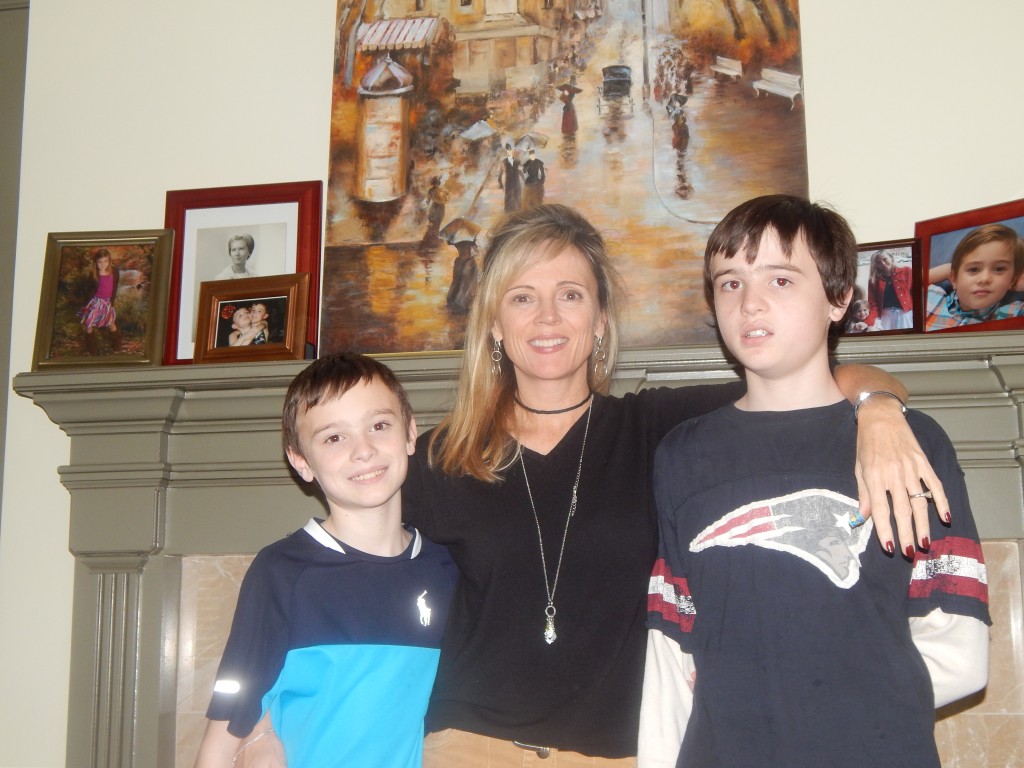 Teenagers!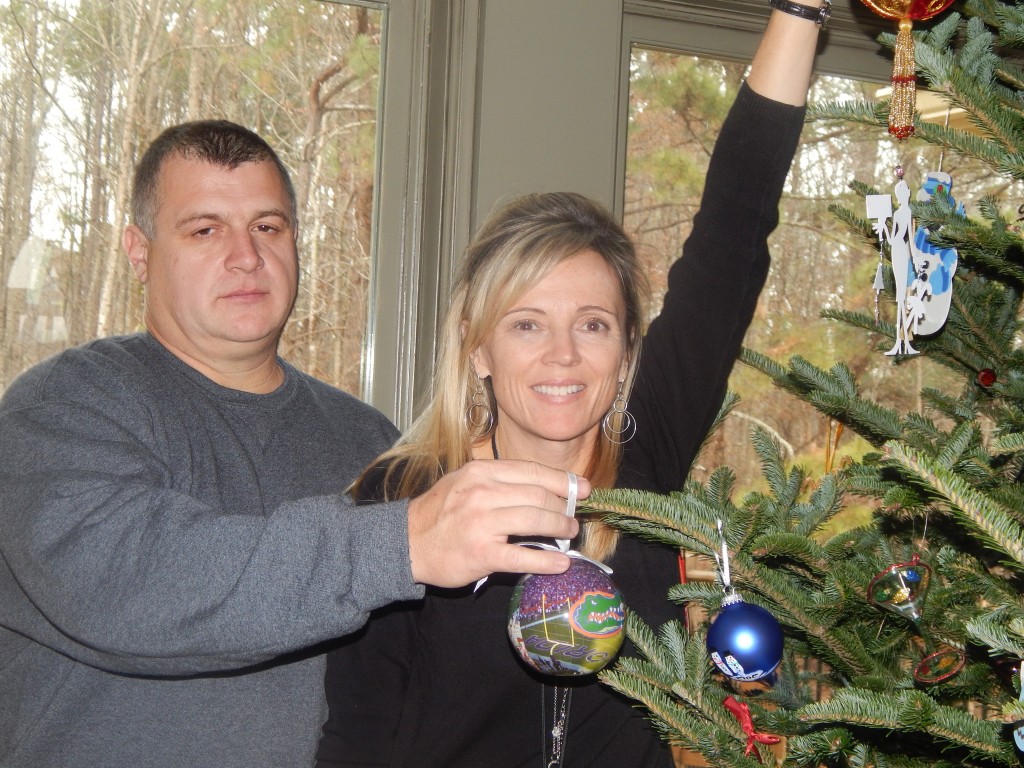 Rich not happy that the FSU Garnet & Gold ornament got to be higher on the tree this year!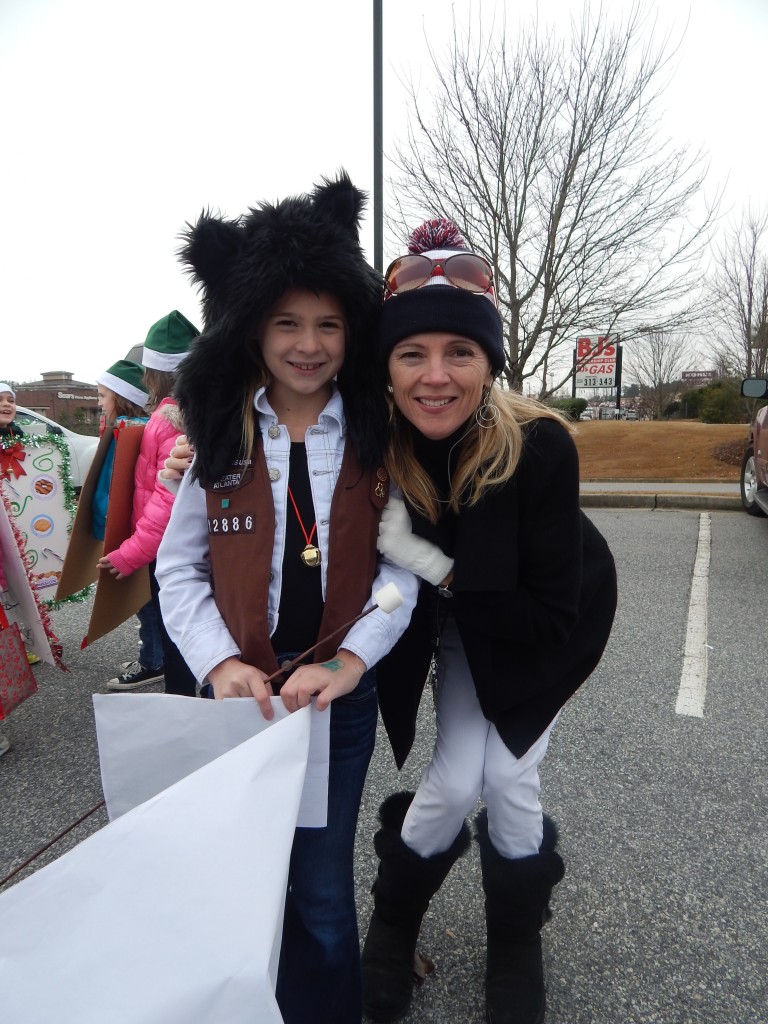 Aud & I were in the local Christmas parade this year.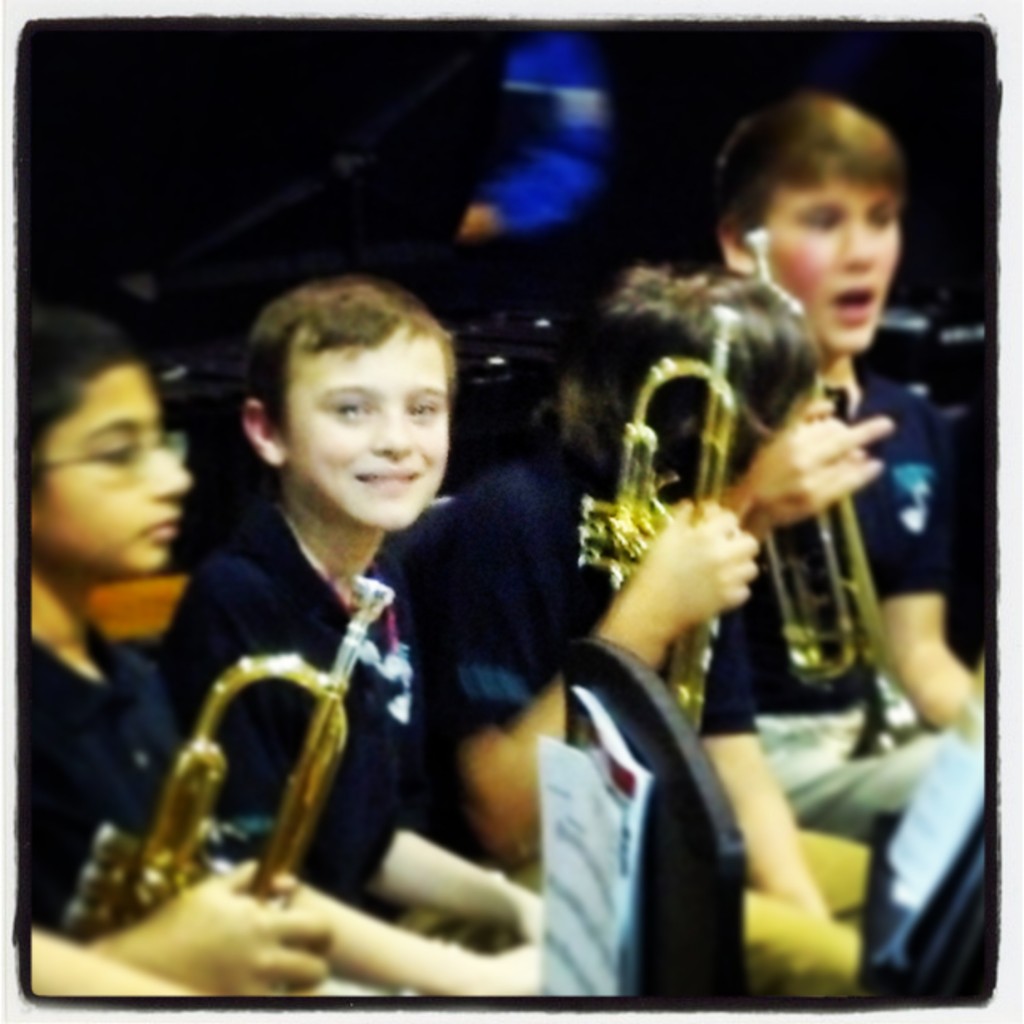 Christmas Band Concert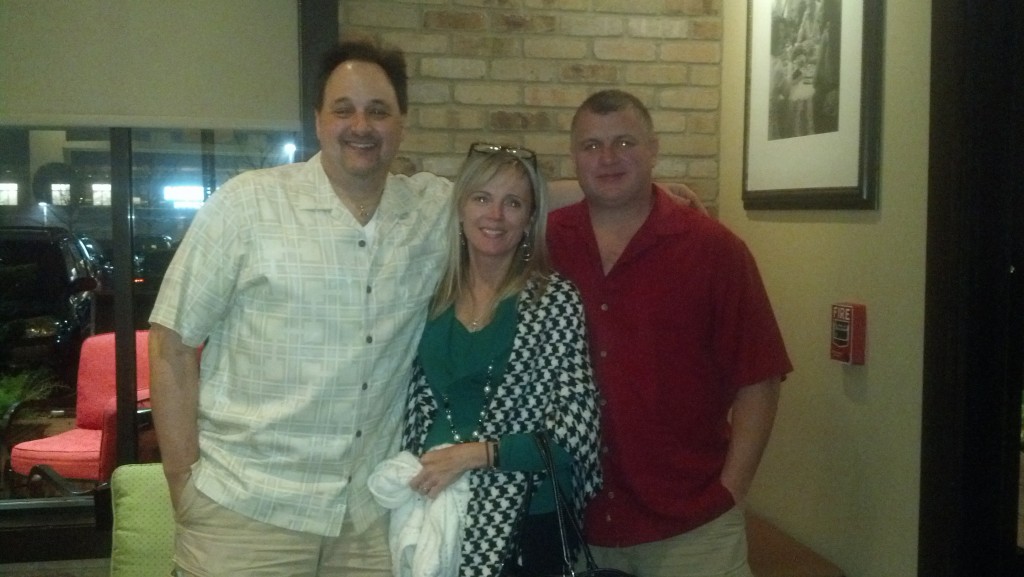 Uncle Mark came to town for a visit.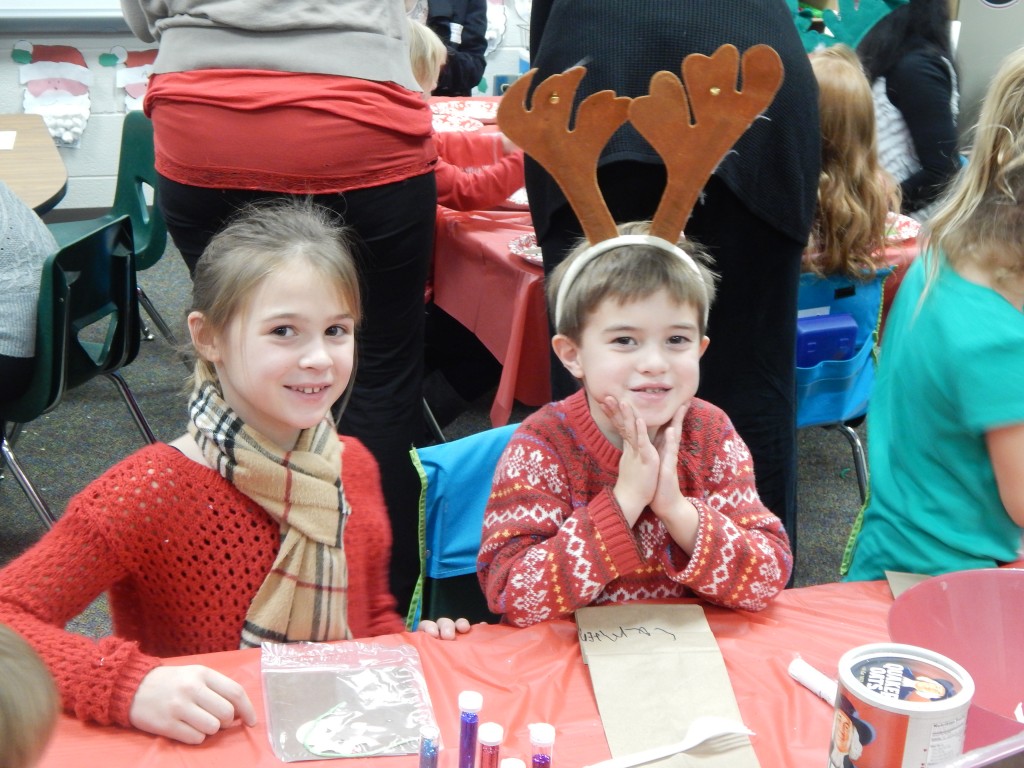 Aud managed to sneak into Cammy's class Christmas party.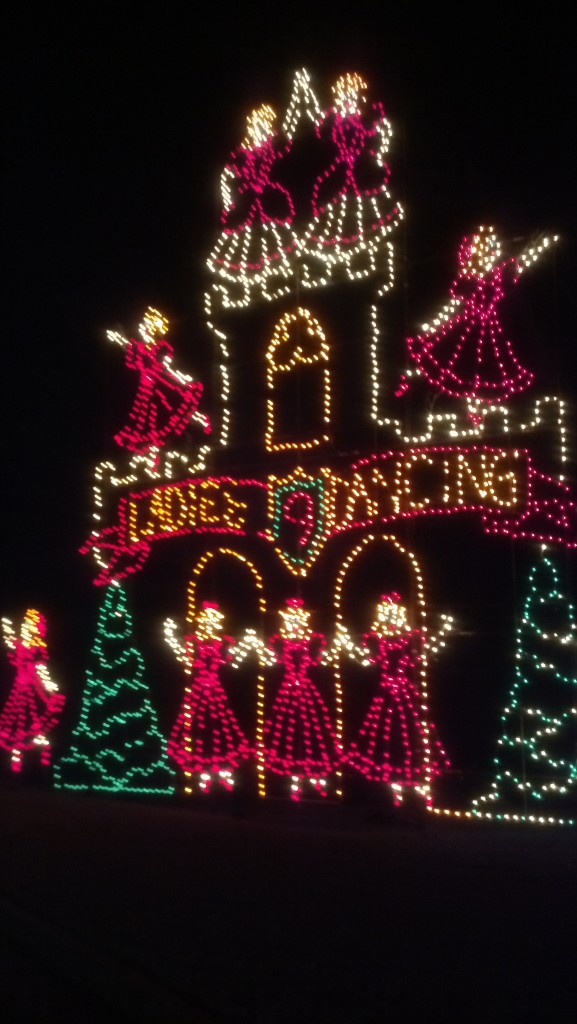 The lights at Lake Lanier
Perhaps what helped the holidays fly by quicker than usual is, well, I had a first this December.  I got very sick, as did my youngest, which was very inconvenient.  Typically, February is the time our home becomes an infirmary.  However, I went down hard with the flu on December 19th.  I was sick, sick, sick.  Immediately after I bidding my friends adieu, following my annual ladies' party, I literary went to bed that night and didn't get up again (aside from two trips to the doctor's) until 4:00p.m. on Christmas Eve.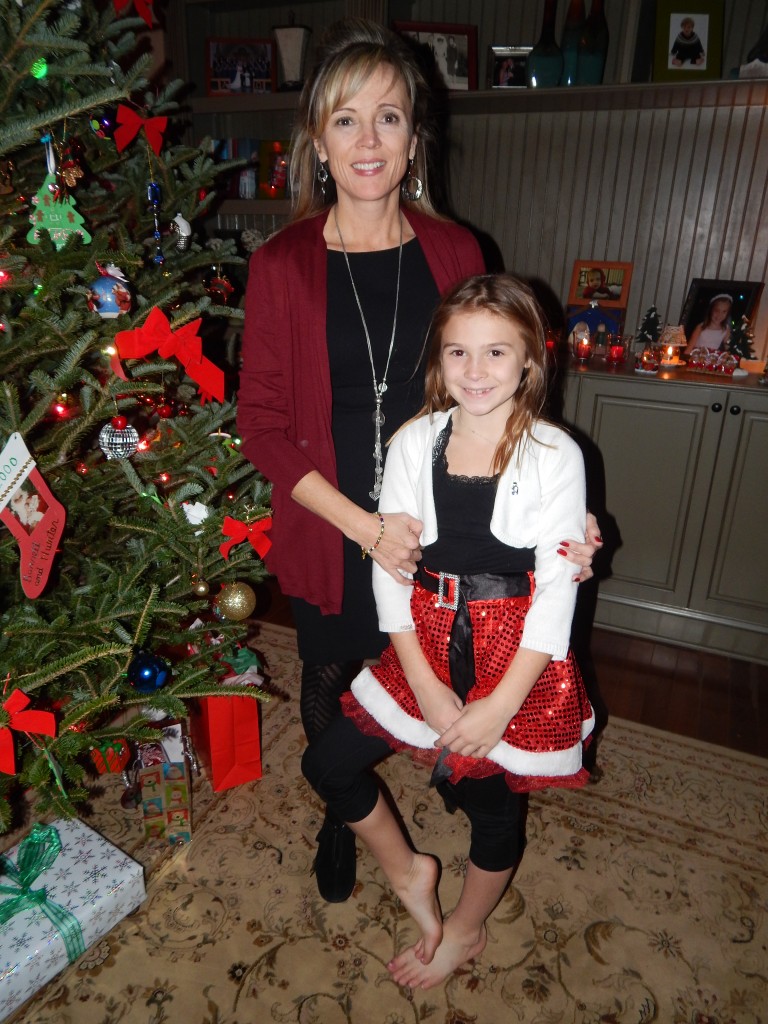 Aud cohosted my annual Ladies' Christmas party.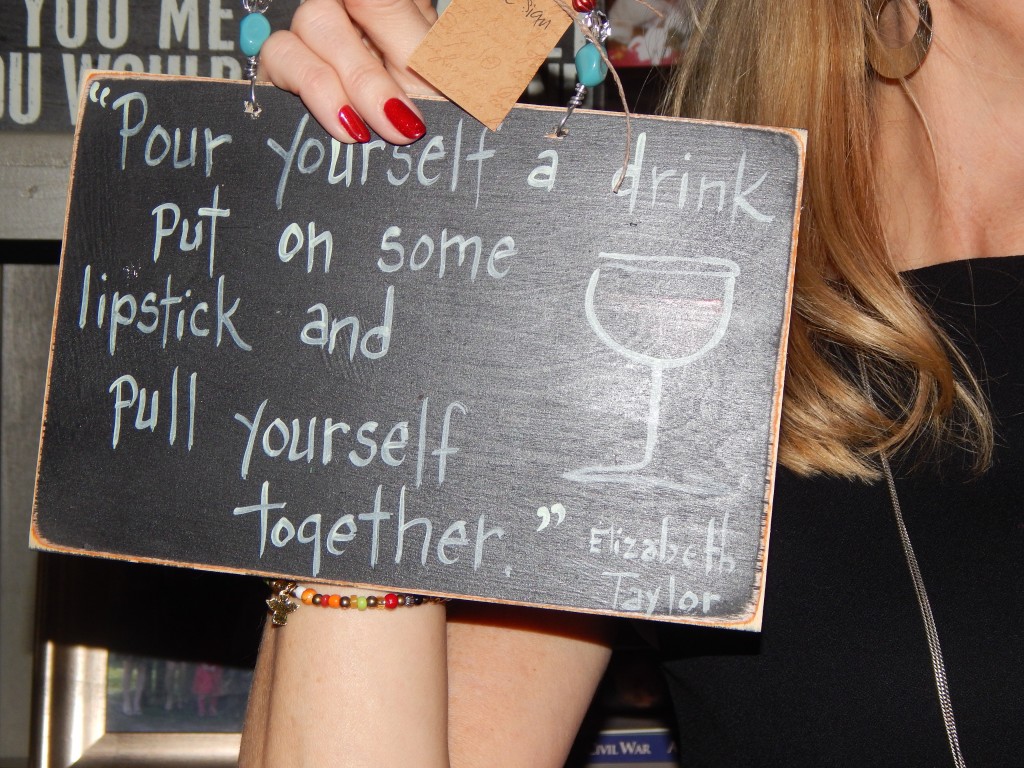 My score in the gift exchange this year!
I was unusually ahead of schedule this year, so all was not lost but still, it was a bit heartbreaking.  Given the year we'd had and the sober realization that we never know when our last Christmas will occur, I'd intended to make this Christmas extra special for the kids.  I had some big plans for the week leading up to Christmas.  I was going to take a drive through different neighborhoods, to show the kids the pretty lights.  I'd intended to string popcorn (seriously).  I had lots of baking planned and there was going to be a holiday movie marathon the weekend before Christmas.  Rich and I had festive dinner plans with friends scheduled for three nights in a row.  Family and friends were coming for Christmas dinner.  All was in jeopardy, which was not good.  I needed to be around people this Christmas.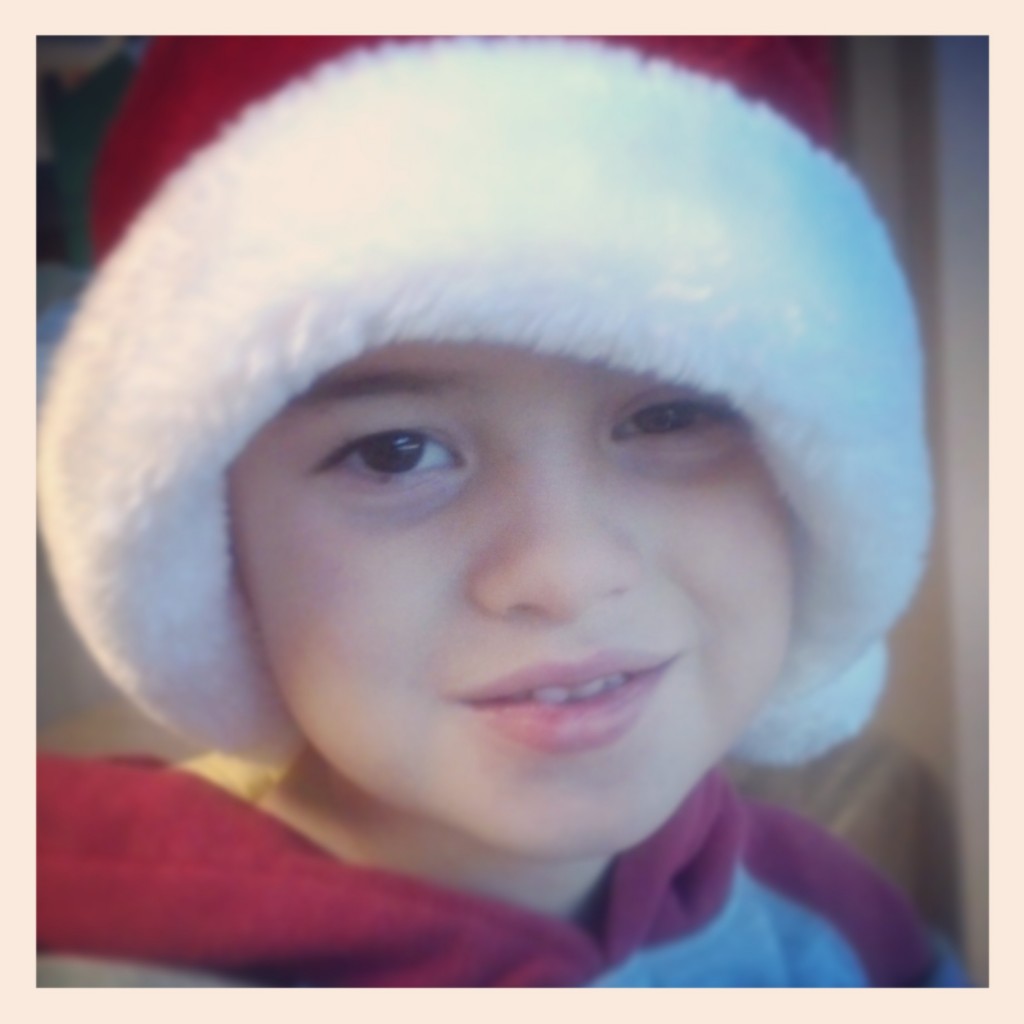 Poor Cammy – this was him waiting at the doctor's on Christmas Eve!
On the 23rd, still sick physically and now emotionally, I fell apart crying like a baby to Rich that I'd ruined Christmas.  I know I don't have to explain mom guilt, and I had a bad case of it.  Rich's parents weren't coming (can't say I blame them, since by then Camden and I had also added the diagnoses of bronchitis and pneumonia to our illness resumes), our Christmas dinner guests had canceled, and our presents didn't have bows on them.  I know, I know.  But I'm like the elf in Arthur's Christmas, my presents have to have bows!  Also not helping matters, Hunter was walking around the house with the saddest look on his face, moaning that Christmas just wouldn't be the same if mom was sick.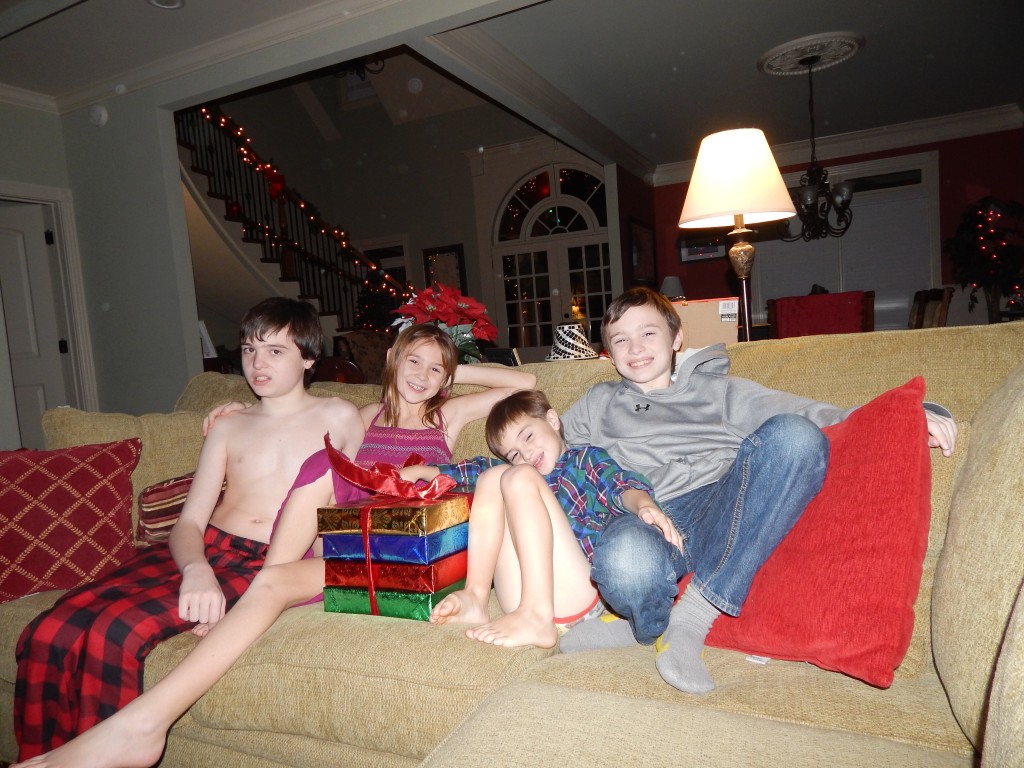 The kids on Christmas Eve, just before opening their one present….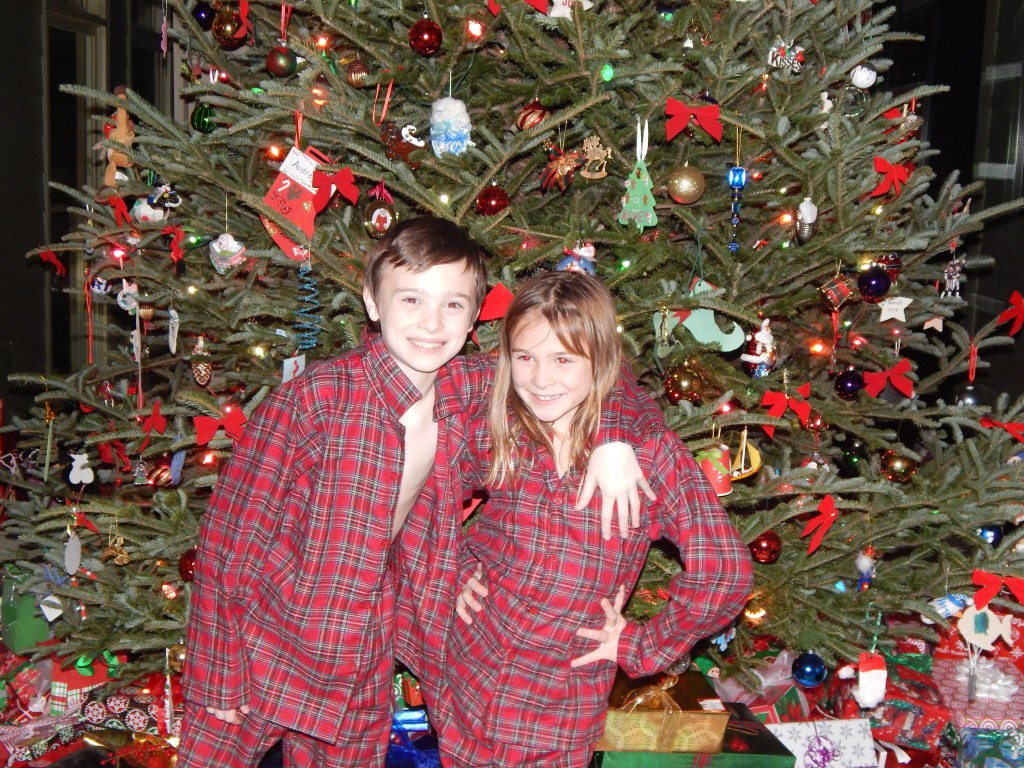 Pajamas!  Oh, how I wish these two always got along like this.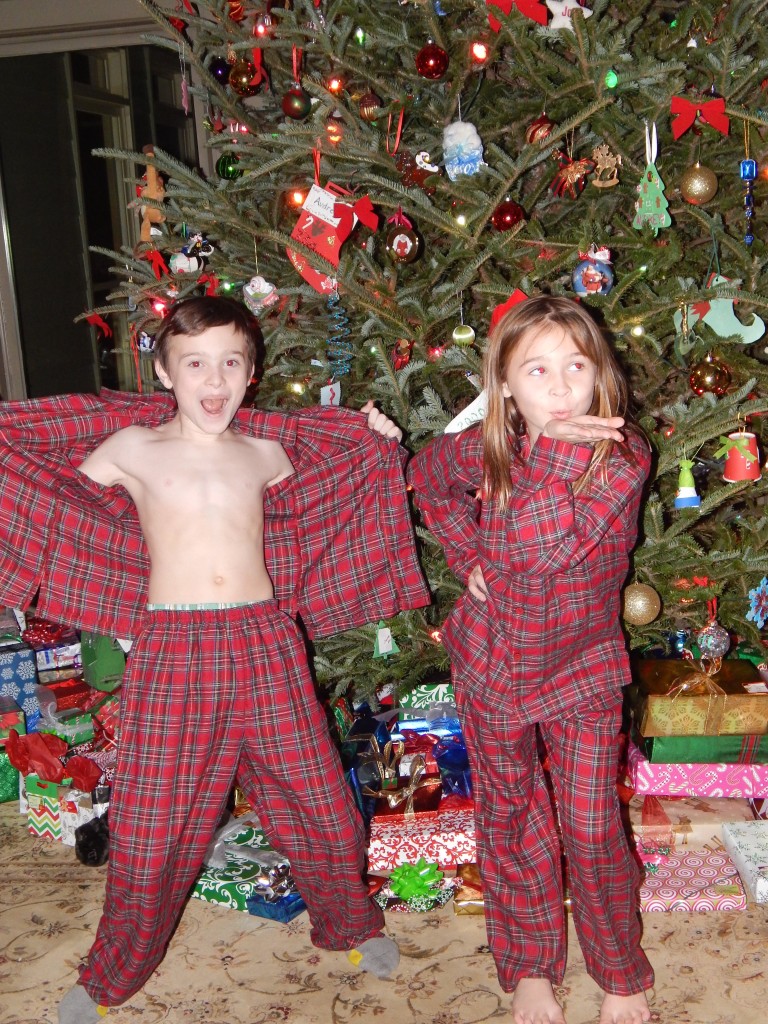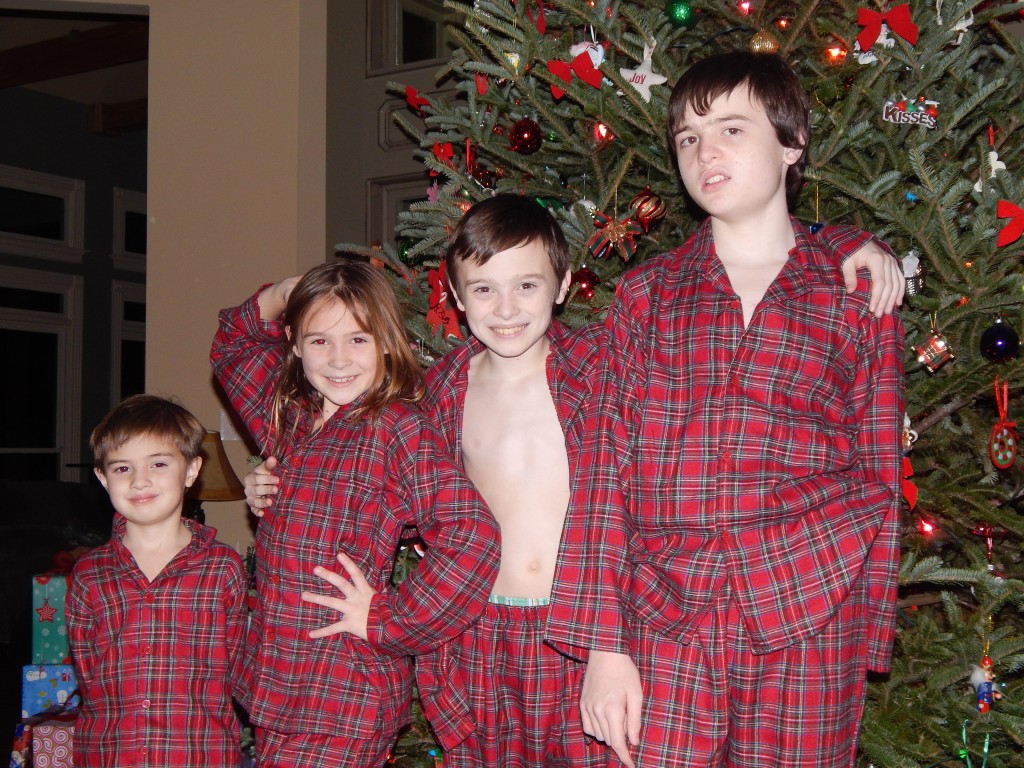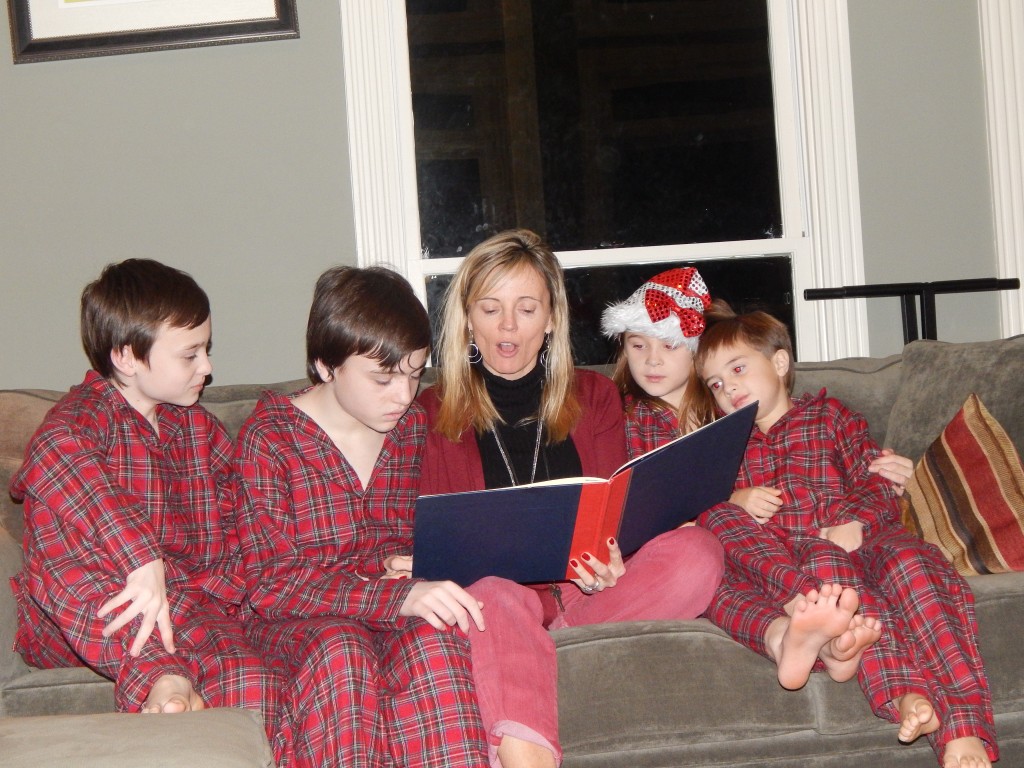 Our traditional reading of T'was the Night Before Christmas.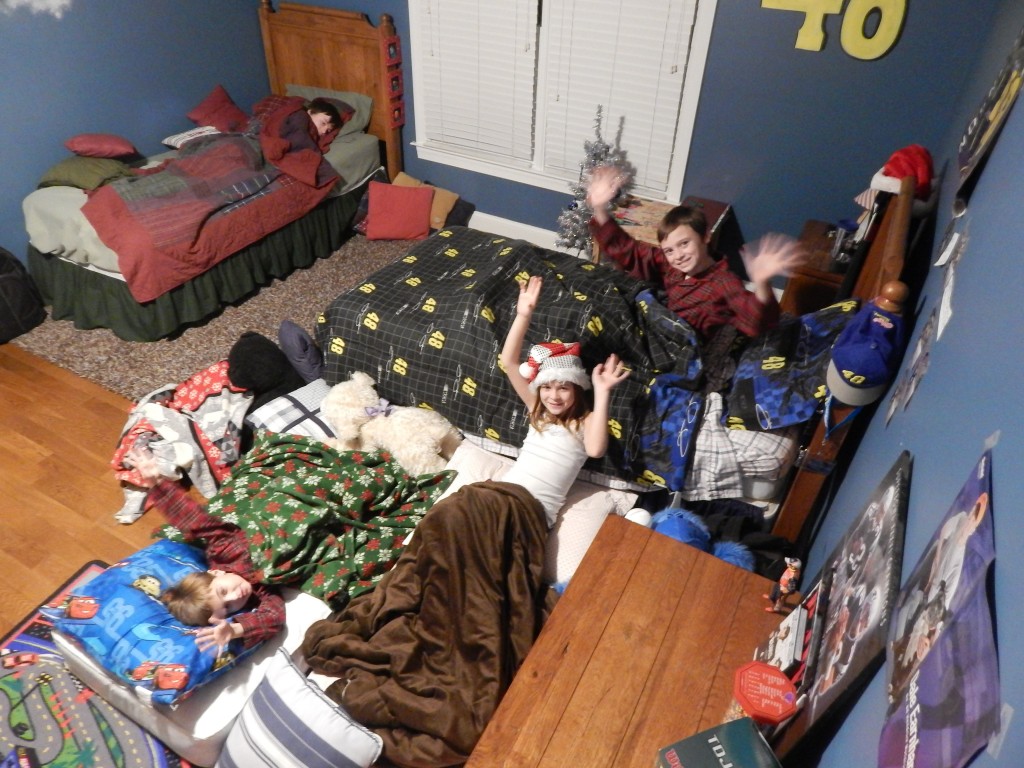 The kids all sleep together on Christmas Eve, I hope this is always so!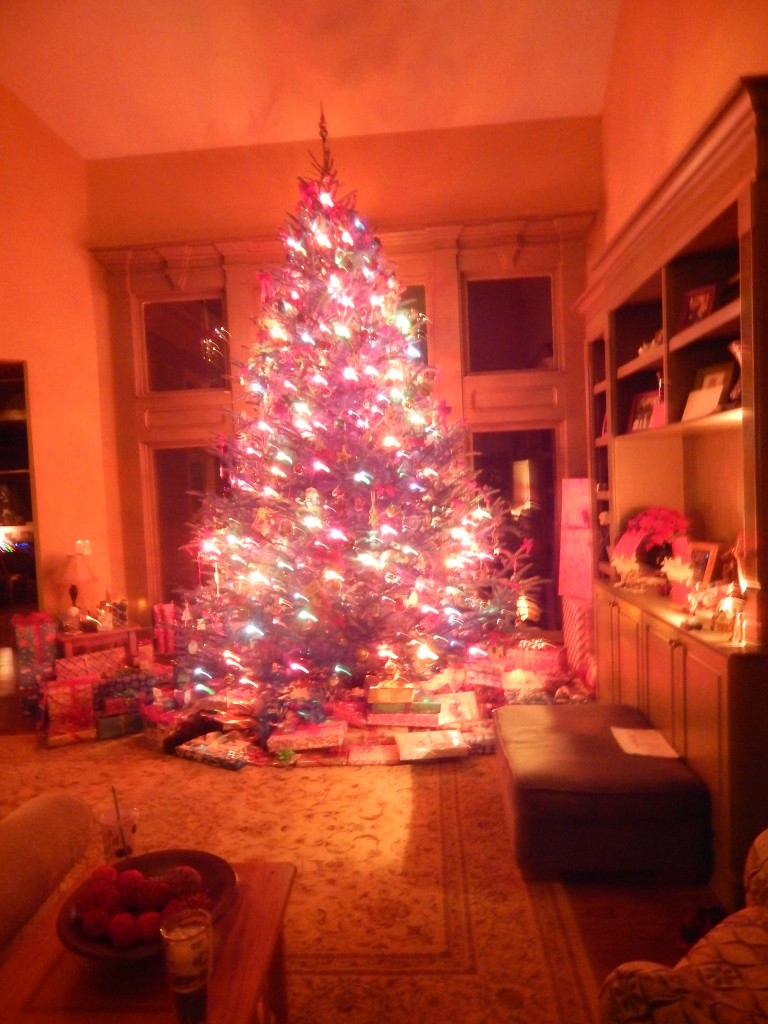 Our most beautiful tree yet!
I was able to rally for a few hours one Christmas Eve and I got up Christmas morning (5a.m.!) to see what Santa had left the children.  Then I went back to bed for a couple hours.  When I woke up I made waffles and then the kids opened their gifts.  I didn't feel good and I wasn't sure if it was the flu or something bigger.  I think Rich sensed it, because in a Christmas first, he took the kids out to lunch at Steak and Shake.  I went back to bed, but I really didn't sleep.  My plan to avoid the sad reality of this particular Christmas had backfired.  I had my "moment," which I guess it was unavoidable.  Lucky for you dear readers, I can't write about it.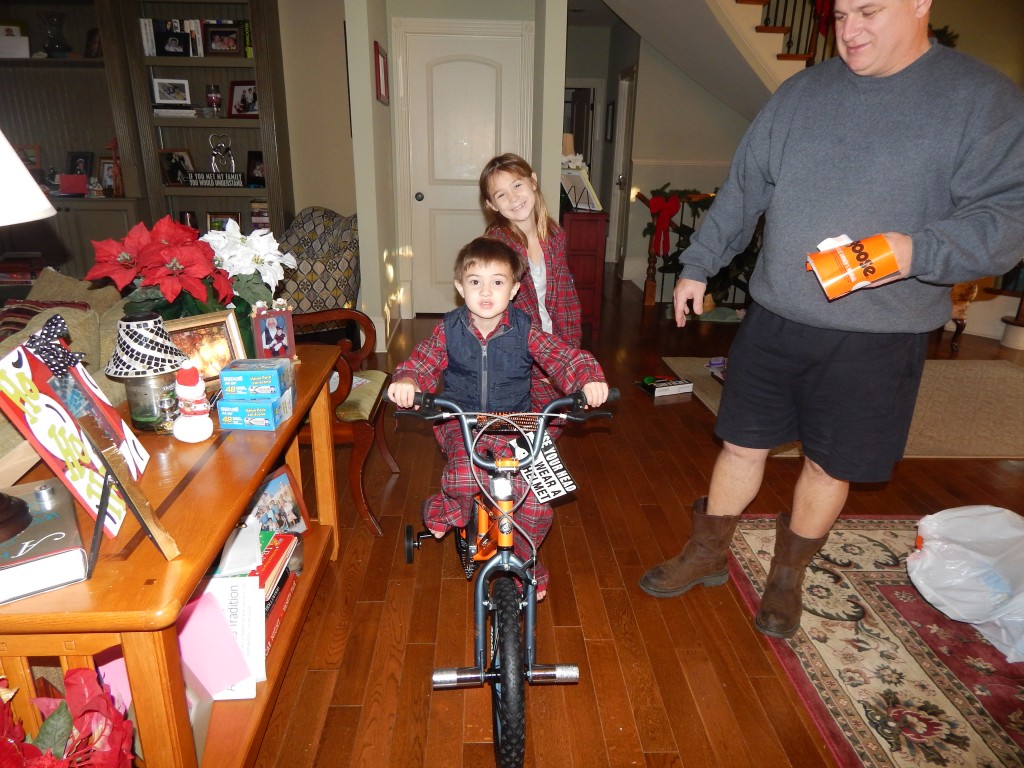 A new bike for Cammy!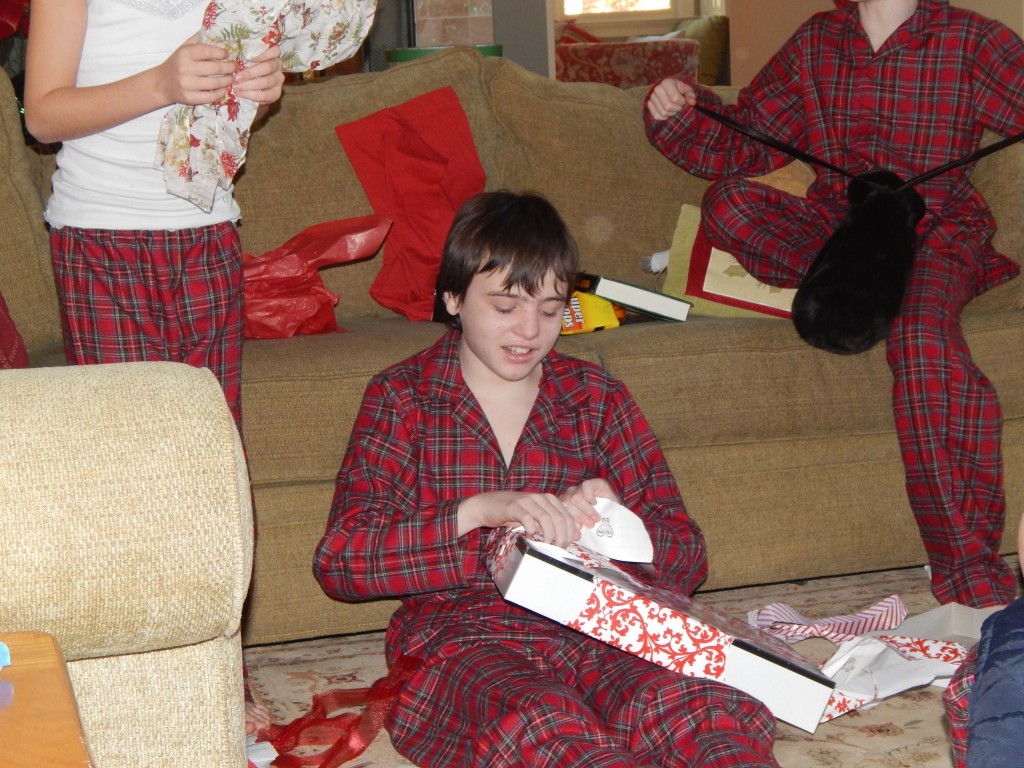 Barrett opened ALL his presents this year – a first!
Wonder Woman!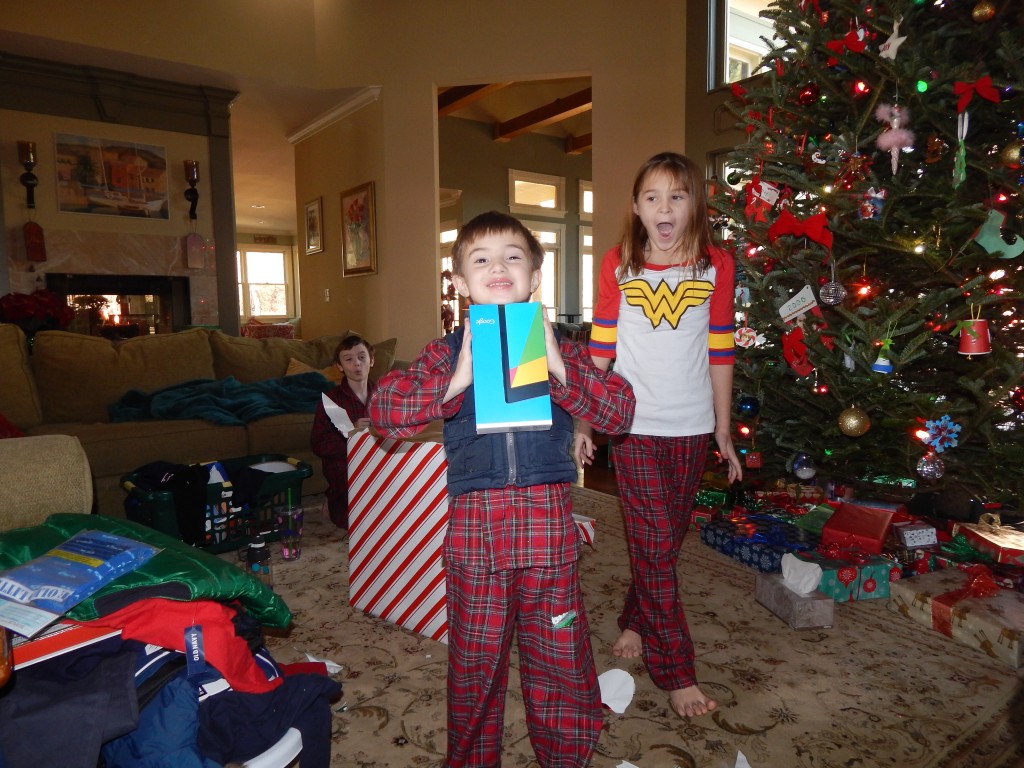 Cammy's tablet.  He was so excited!  Apparently it's now required of even kindergarteners to have technology at school.
When my family returned, I'd showered and dressed.  I finally opened my gifts and Rich and I made dinner together.  In the end, we had a nice quiet, intimate Christmas with just the six of us.  Maybe it was what I needed.  Sometimes the universe gives you what you need, even when you don't know you need it.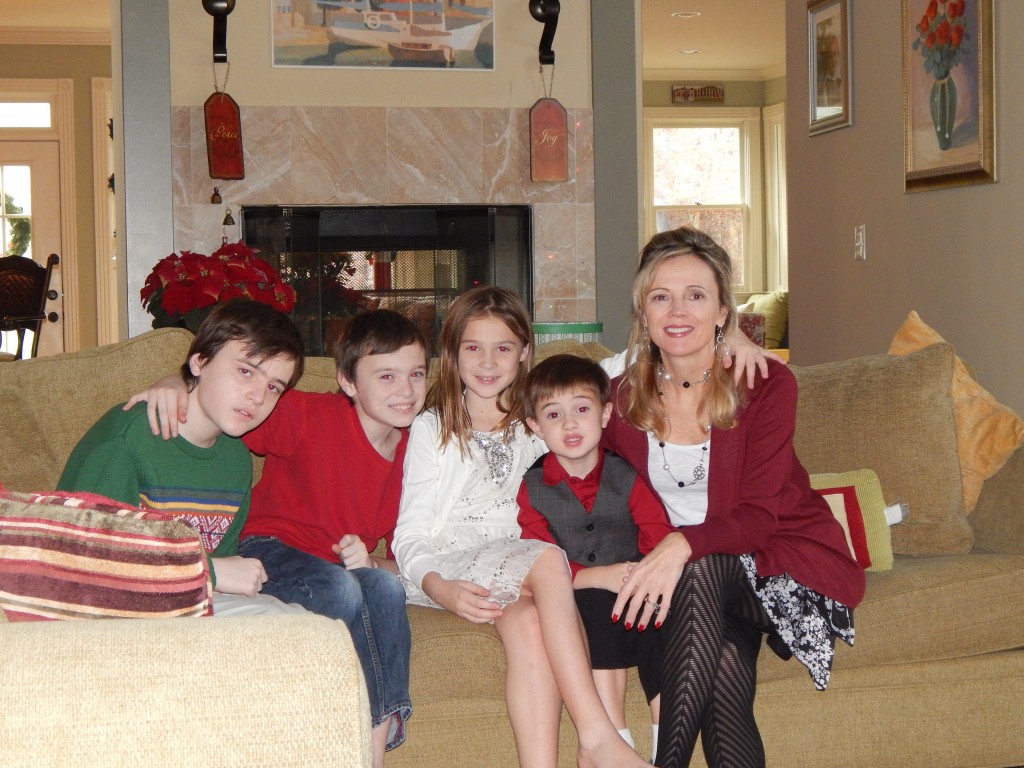 Finally up and about – fake it till you make it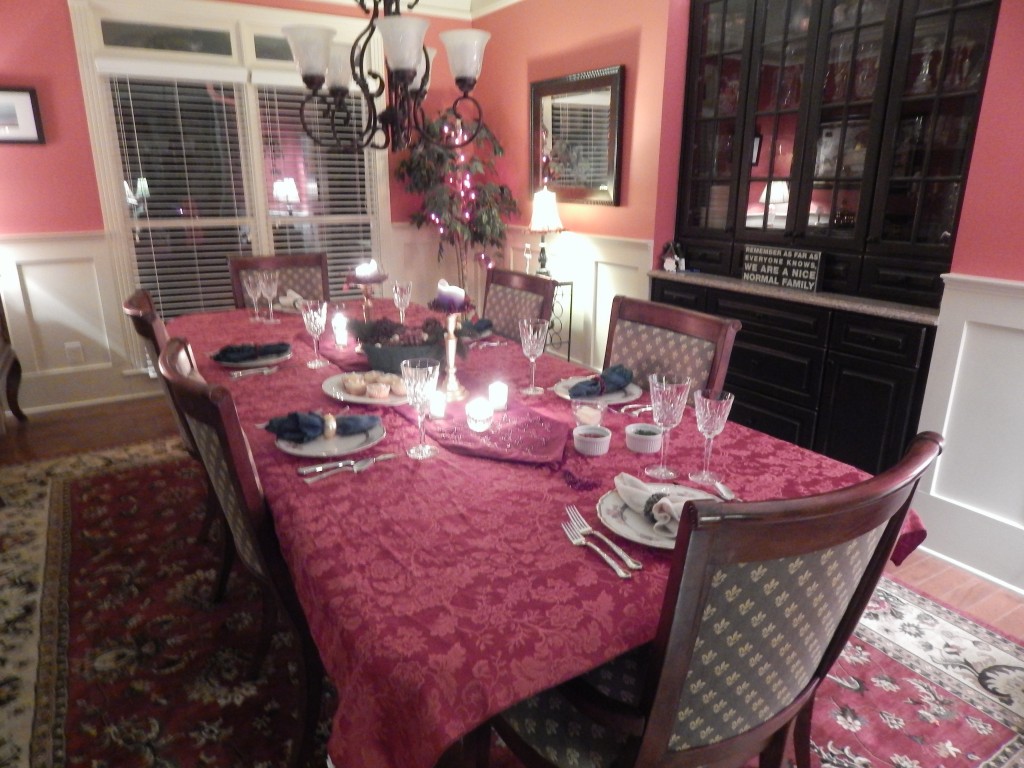 Dinner for six.
I was a bit melancholy when I woke up on the 26th to the realization that once again, the holidays had passed.  Not sure how to avoid that let-down feeling, since I still feel it in my 40's.  Maybe we need to head to the beach each year at that time?
By the 30th, my house was filled with members of my family and it was somewhat chaotic.   Okay, a lot chaotic.  I think I'm getting cranky in my middle age.  I can't wait for everyone to come, but once the noise level elevates, a part of me can't wait for everyone to leave.  It's so not nice for a hostess to feel that way!  Although we did have a lot of fun, that's for sure.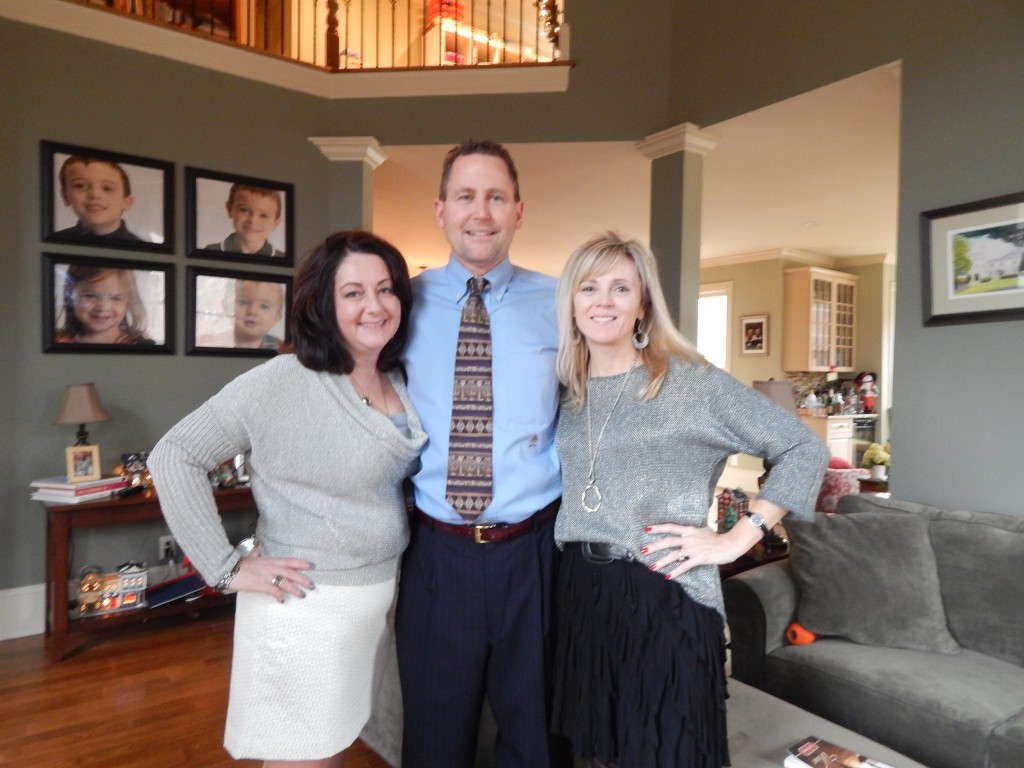 My sister Kelly, cousin Jeff & I on NYE.  Almost feeling back to normal.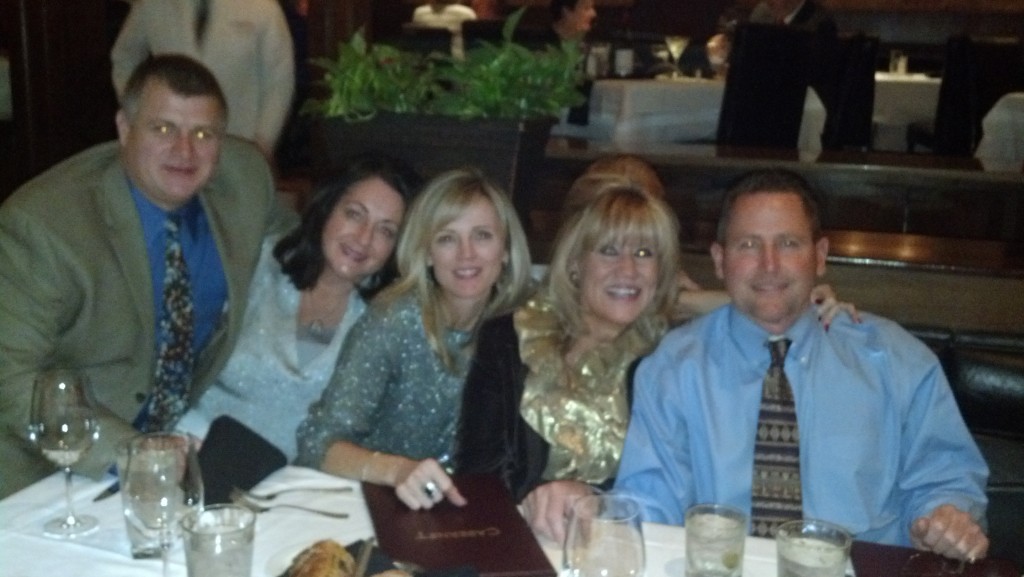 New Year Eve dinner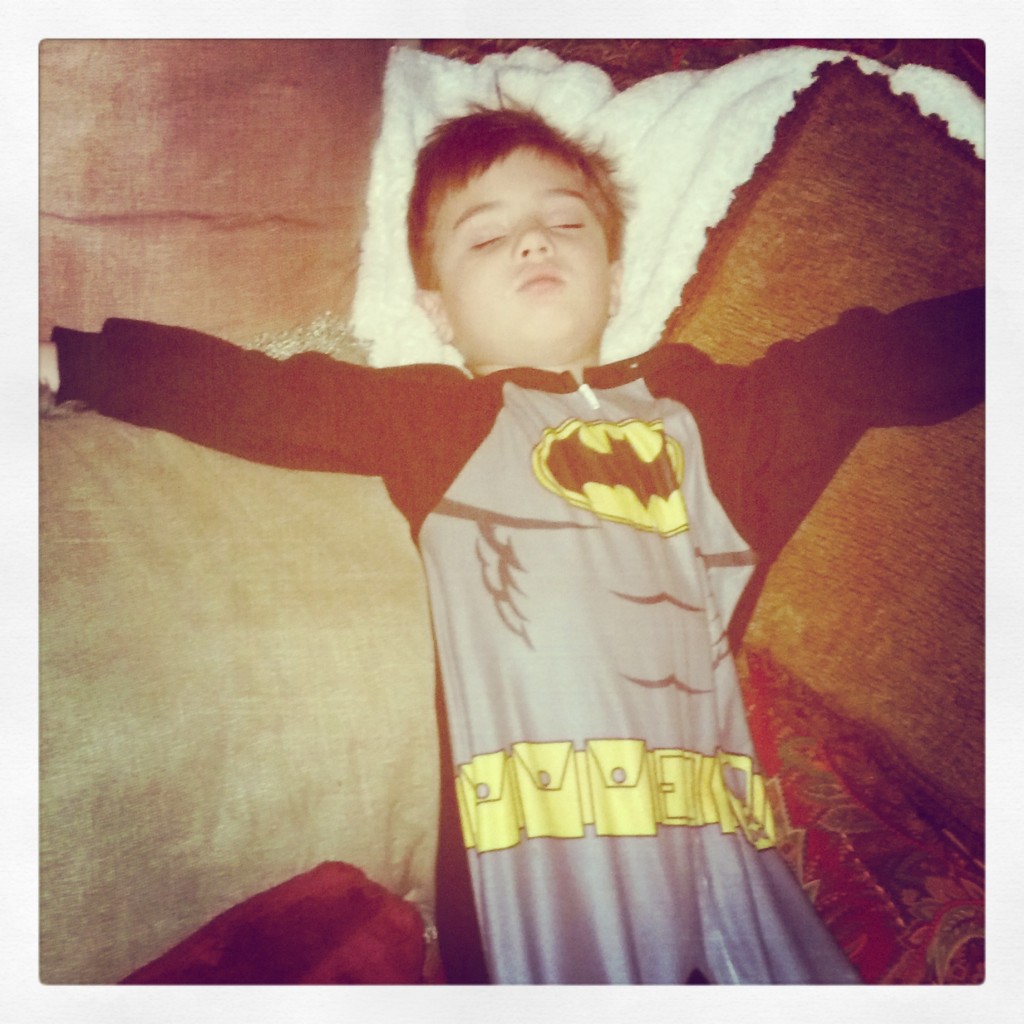 Camden was wiped out after trying to keep up with older siblings and cousins.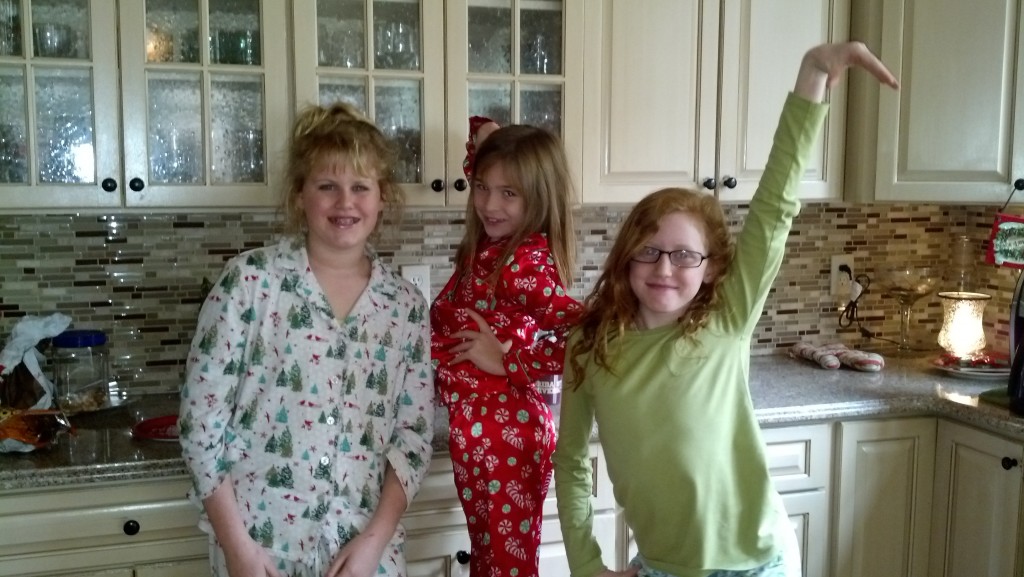 Our "Come As You Are" New Year's Day gathering (Aud & her cousins).
Reflecting back on the month, I'm so grateful for all the love and for all the blessings that I have.  All of my family.  My friends.  My health.
Here's to 2014!  I'm very much looking forward to the New Year.   I plan to go back to exercising.  I plan to continue my conversion to being an organized person.  I plan to try and be more patient with my family and have more family time.  I plan to do a lot of reading, writing and blogging – so be prepared!  I also realize that the road to Hell was paved…you all know where I'm going.
How was your December?  Are you a get-it-all-done-ahead-of-time-and-coast or cram-it-all-in-at-the-last-minute kind of gal? What did you do for the holidays?  How do you make it special for the kids?  Did the flu visit your house?  Have you had a tough Christmas following the loss of a loved one?  How do you handle the after Christmas doldrums?  What are your plans for 2014?