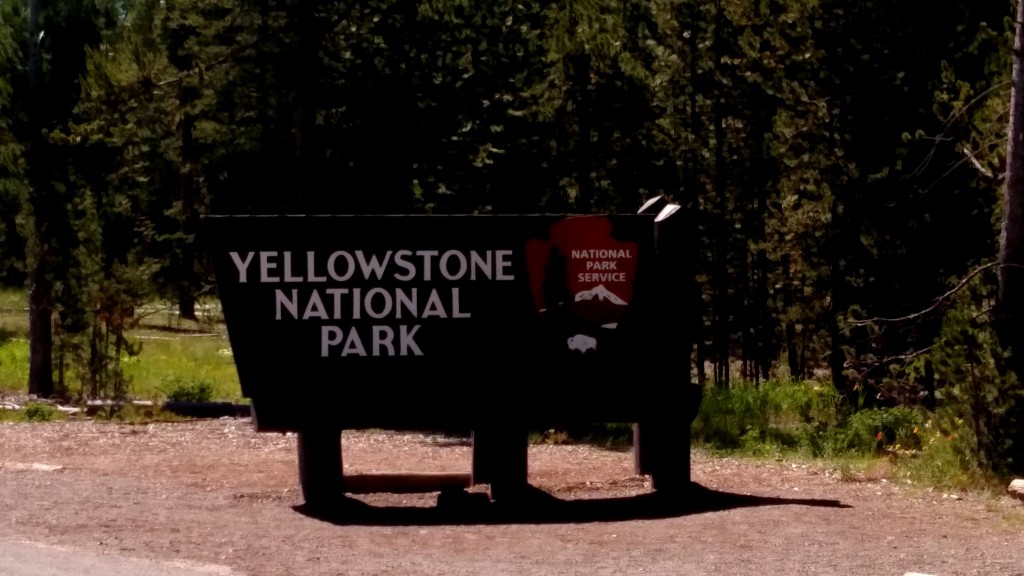 We spent three days in Yellowstone National Park. I took so many pictures that I had to share them in one post. Looking back over my trip journals, I discovered that I didn't write much at the end of each day while we were in Yellowstone. I was wiped out. The hiking, heat, altitude, and the miles and miles we drove got to me. Mostly, I made notes on my personal observations about our family.
Barrett likes to hike and is quite fast. We'll do well as fitness partners in the future. If I'm going to hike, I'm going to burn some calories!
Cammy doesn't like to hike and whines about it. He's too heavy for me to carry, so I basically drag him along, which thwarts my workout – but what am I going to do?
Audrey can take the hikes or leave them. She'll complain about it, but physically, she can finally hang. Her competitive nature overpowers her laziness, because she'll be damned if Hunter's going to beat her at anything.
Hunter and Audrey fight a lot. It can be a joy buster. They both have to have the last word, so it never ends.
Hunter has become a surly teenager. It's sad. He often seems quite miserable spending time with us, and very underwhelmed by the scenery. I think there'd have to be a racetrack in the park for him to be happy. We're doing our best to ignore his sullenness, but next year we may leave him at home.
R is totally in his element. My nature guy gets so excited when he sees wildlife. It's kind of cute. He's on a mission to see a bear and said he's not leaving until he does.
Speaking of bears, the park has hundreds of bears and they have warnings everywhere. They also sell bear spray in the stores. Audrey was freaked out. R suggested we get some – just in case. Guess how much they charge for a can of bear spray (which I'm sure doesn't come with a guarantee)? $50! I told Audrey we'd take our chances. Audrey was not too pleased. "You don't think my life is worth $50?" Uh-oh. I explained that no bear would get between me and one of my babies. And now, I really hope we don't run into any bears.
We explored the northern end of the park.  We climbed the terraces at Mammoth Springs, and took an easy hike to Wraith Falls. We visited Tower Falls and took a stagecoach ride at Roosevelt Junction.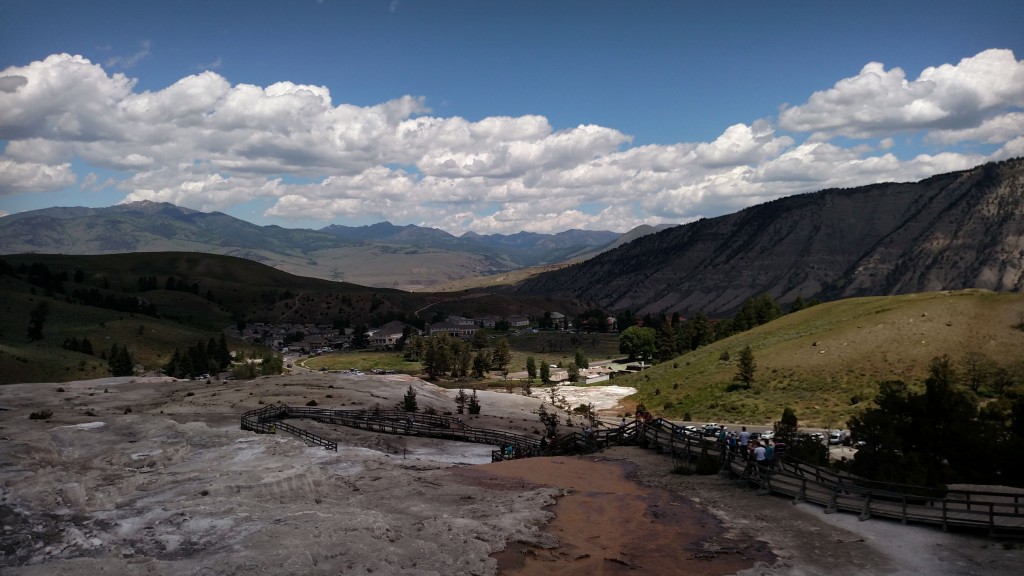 View from the top of the terraces at Mammoth Springs.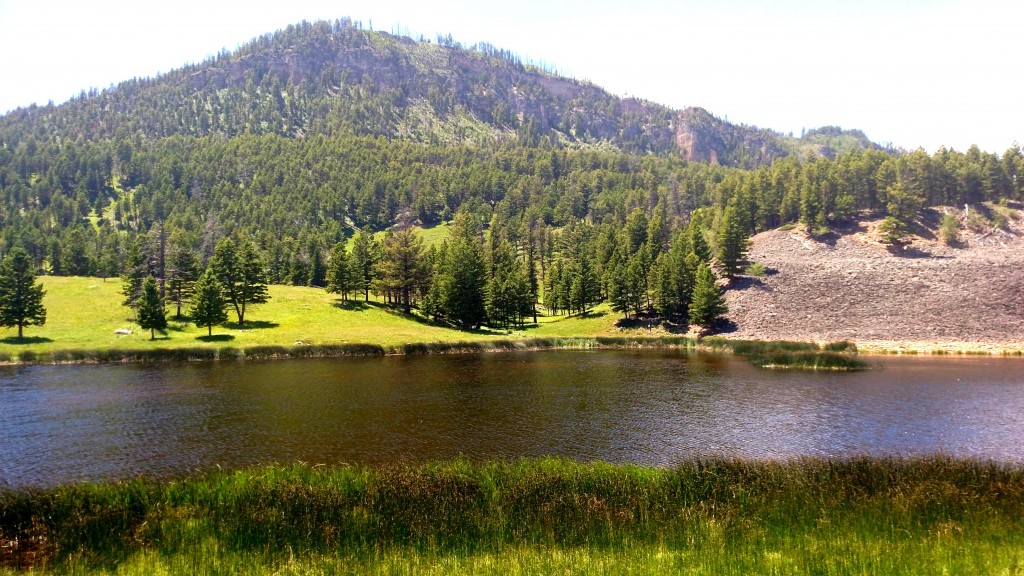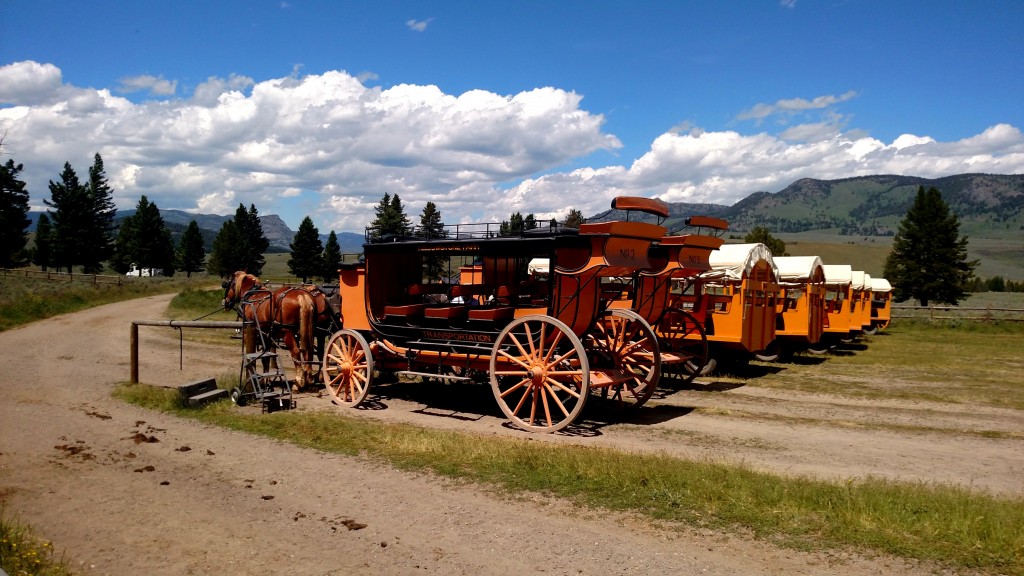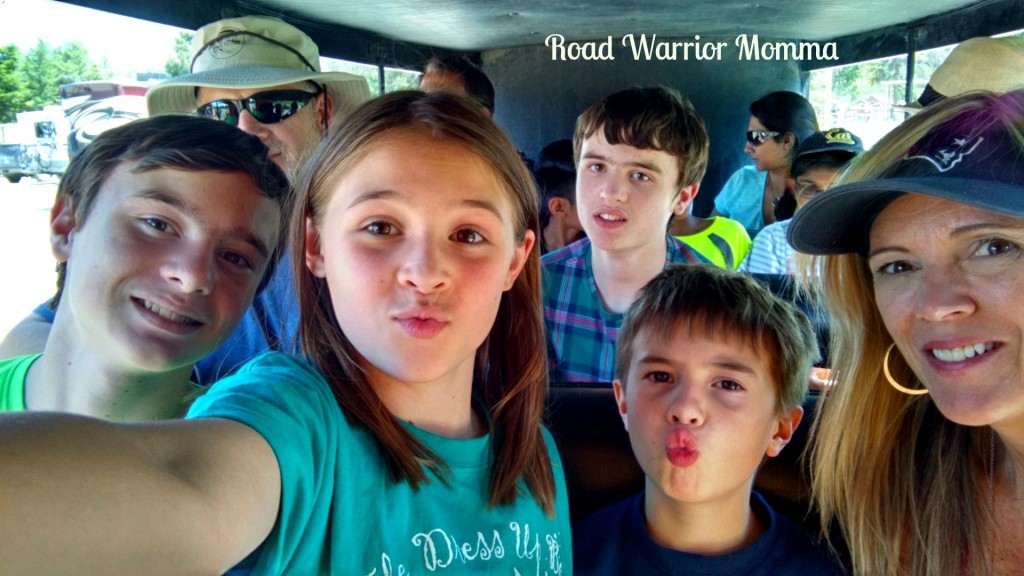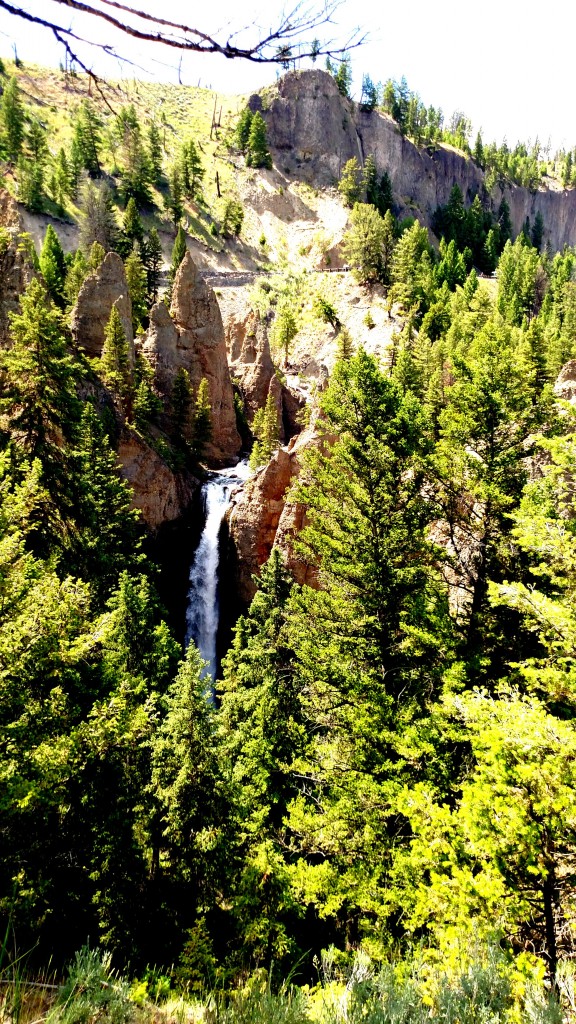 Tower Falls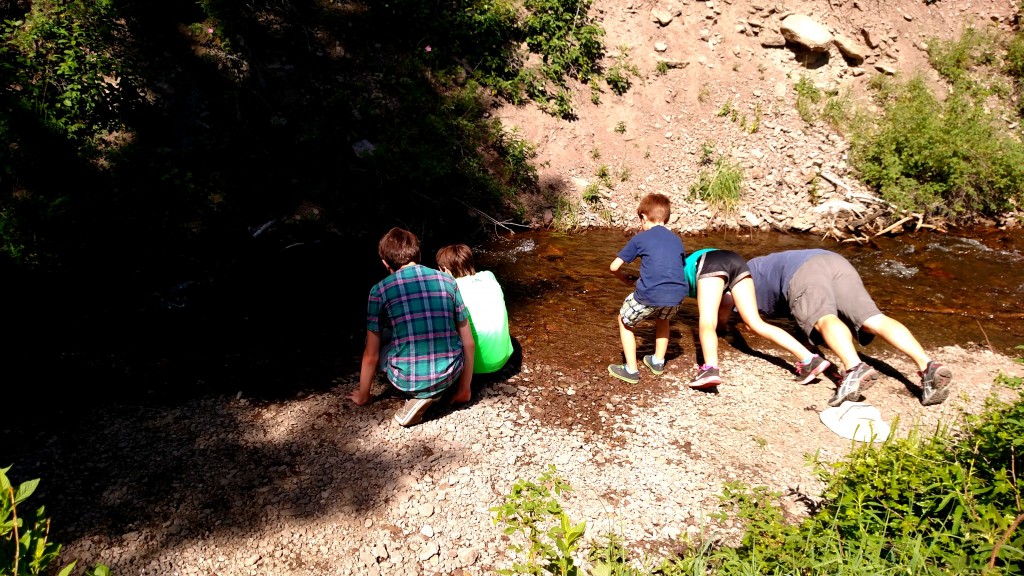 Hot from hiking, they cooled off in a creek.
Did I mention that Yellowstone is huge? To get to the sights we wanted to see today, we had to retrace all our steps from the day before. Miles! We drove from Mammoth Springs to Lake Village. Some of the highlights were Mt. Washburn, the falls at the Grand Canyon of Yellowstone, and Yellowstone Lake. We rented a boat and cruised the lake for an hour. It was chilly, but so pretty.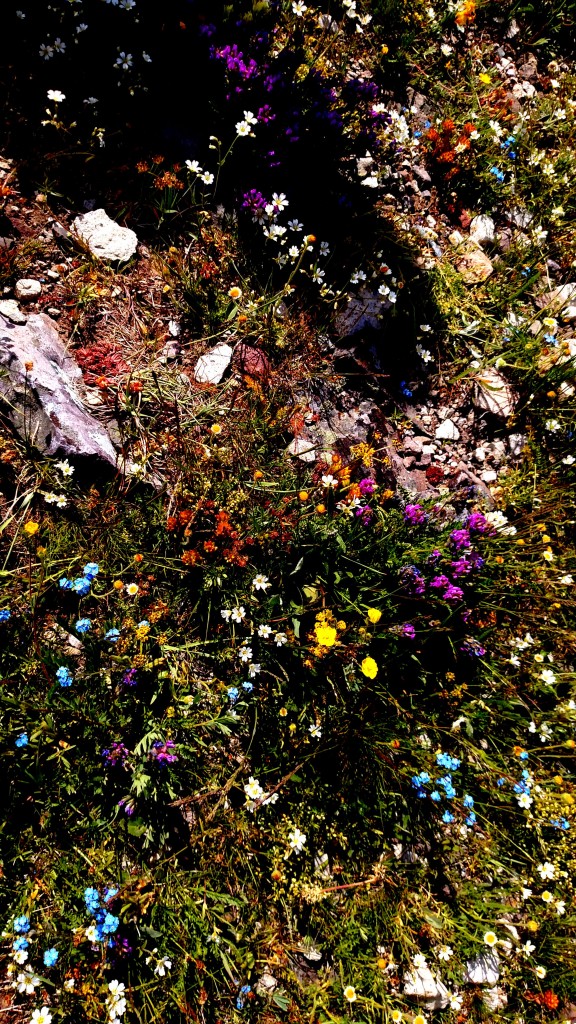 Pretty Wildflowers~!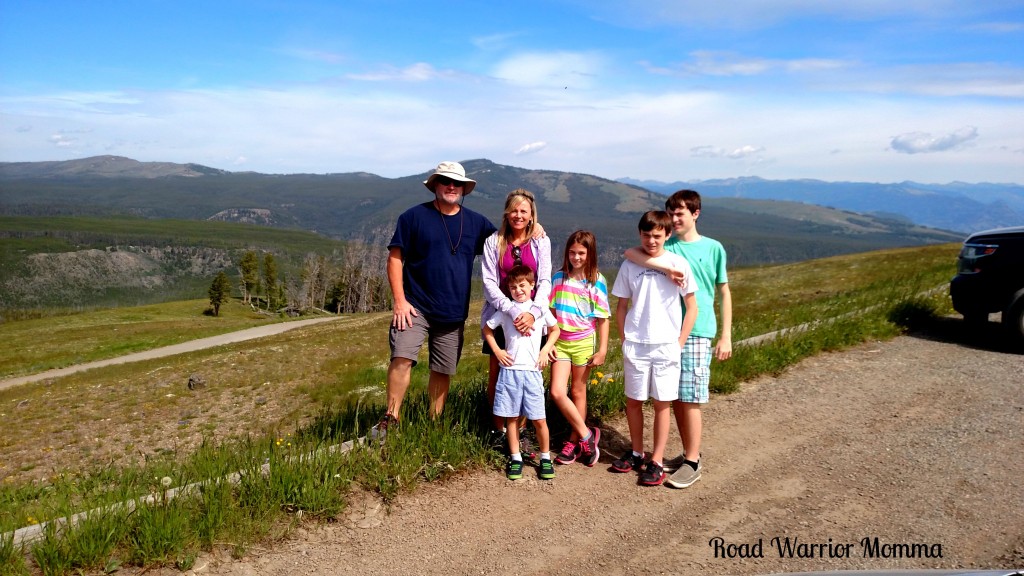 Almost to the top of Mt. Washburn.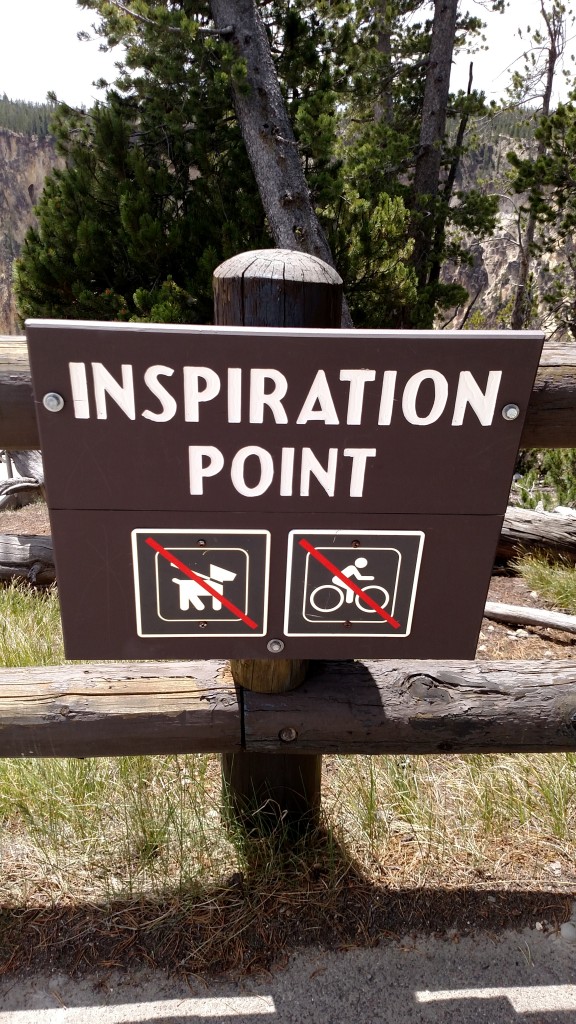 You have to be of a certain age to find this funny:).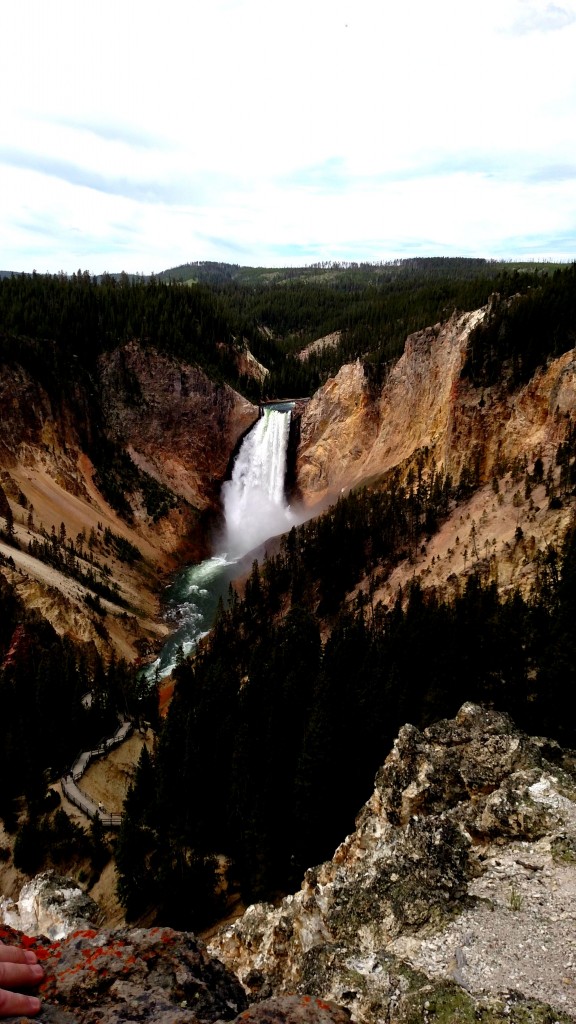 The falls at Yellowstone's Grand Canyon.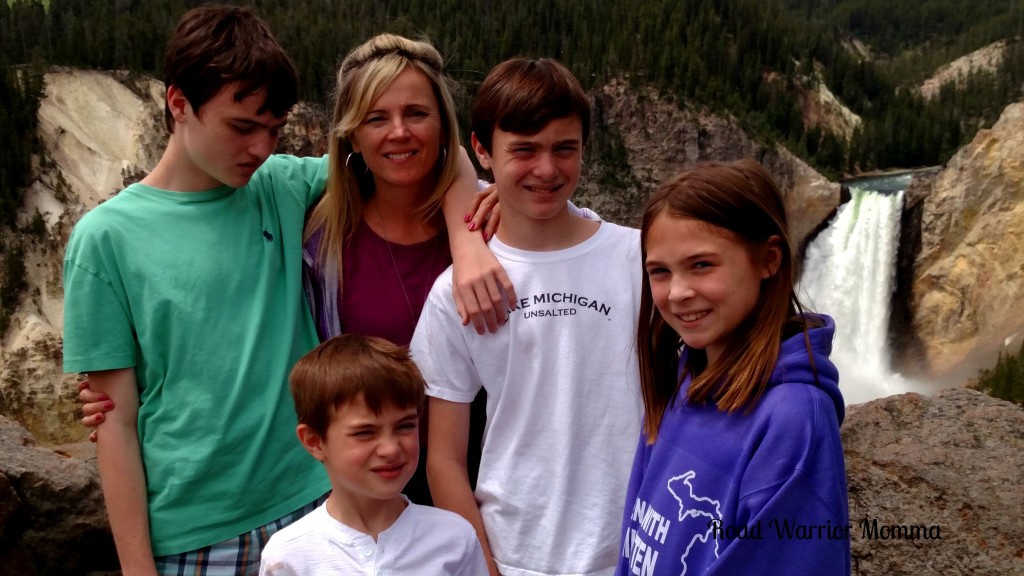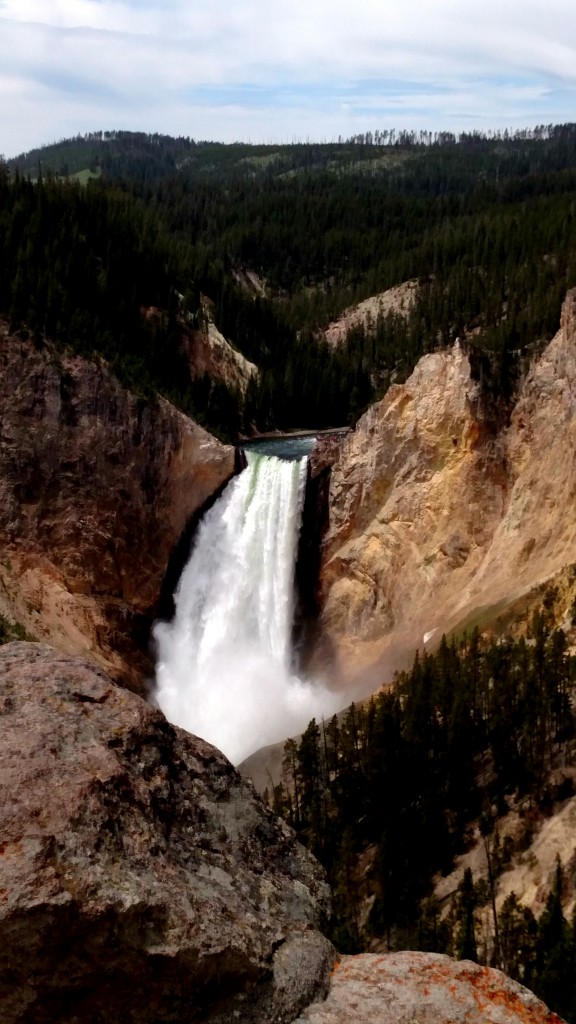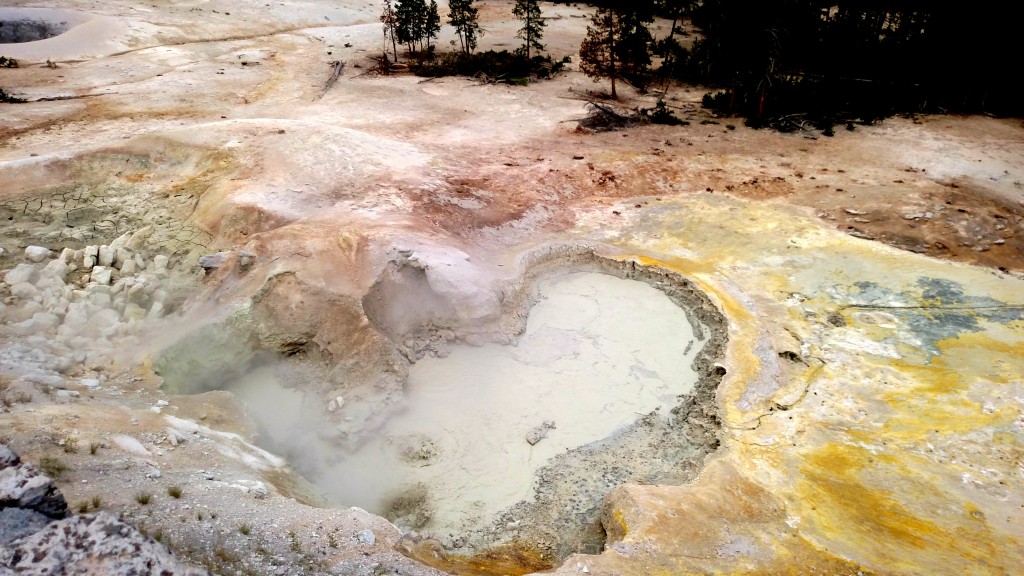 Washburn hot springs.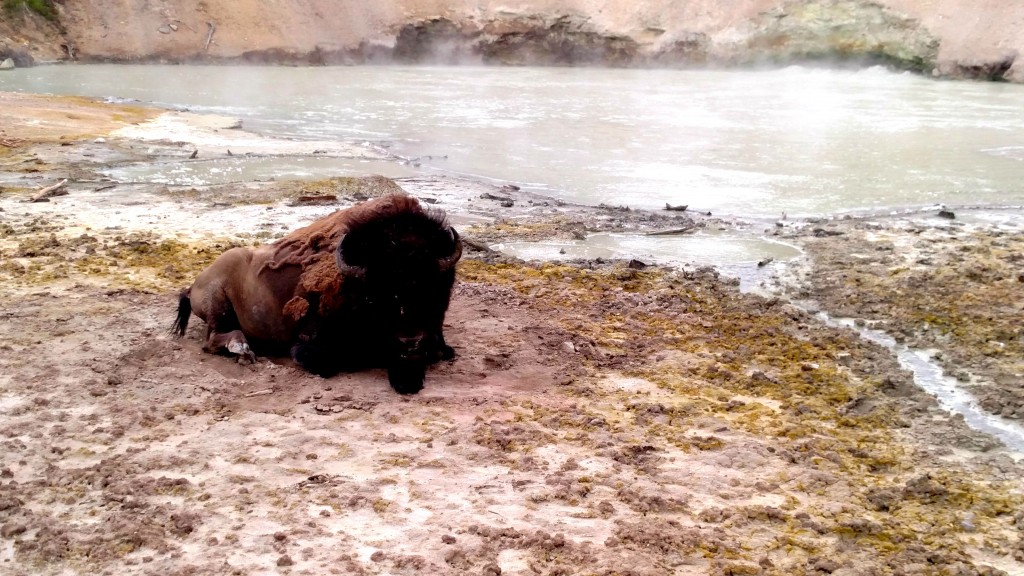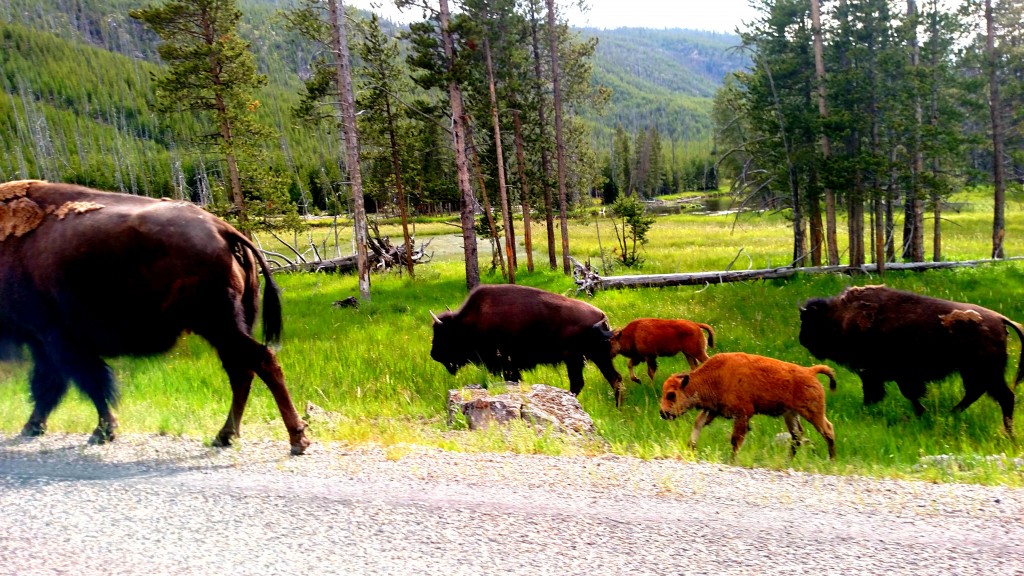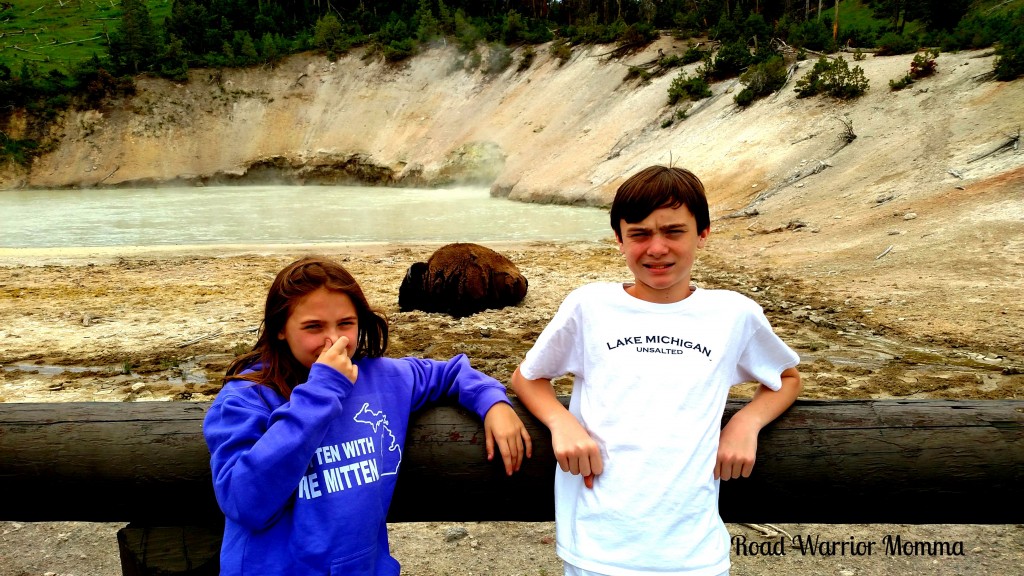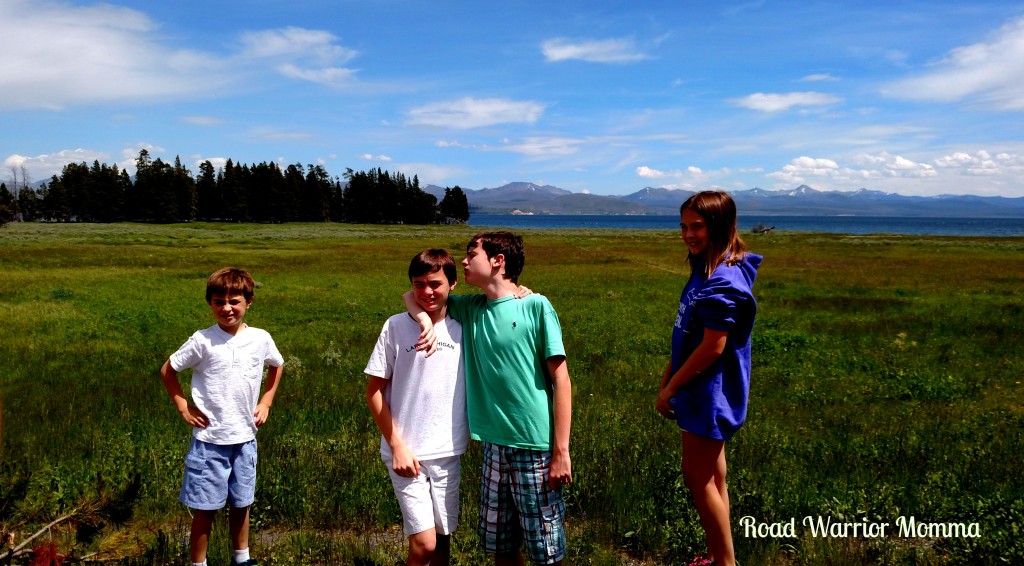 Yellowstone Lake in the background.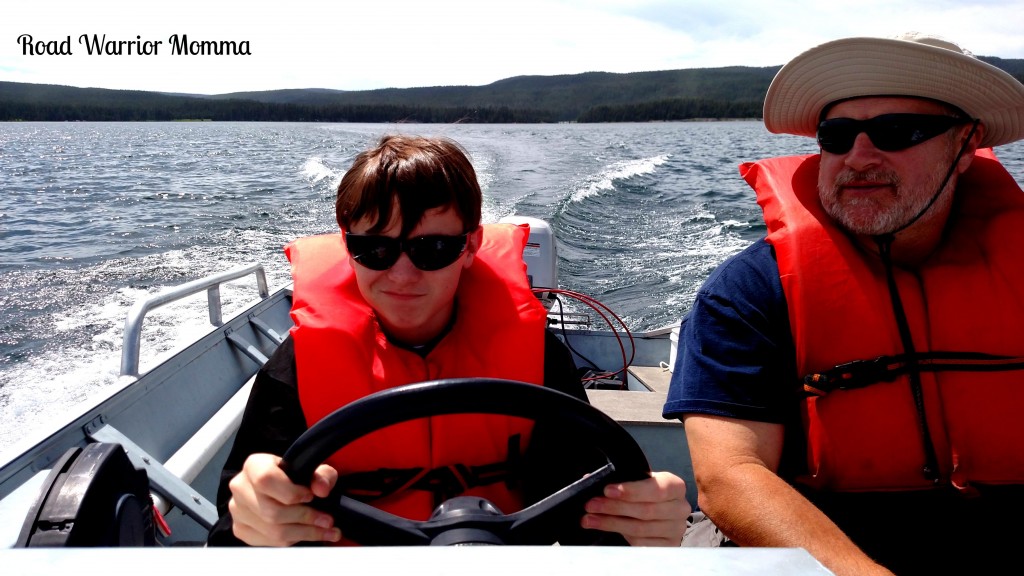 Captain Hunter.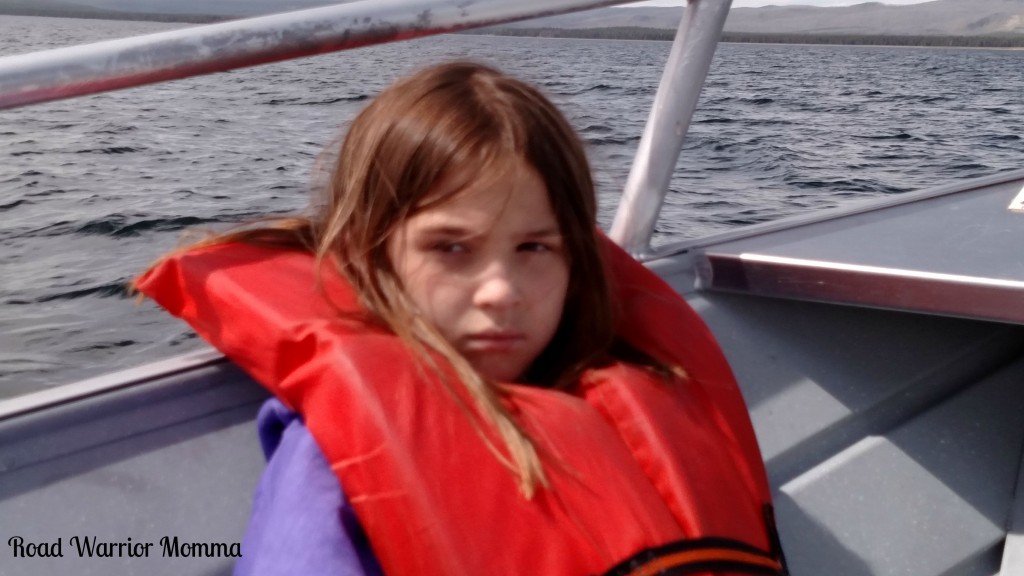 Audrey wasn't pleased (with Hunter driving).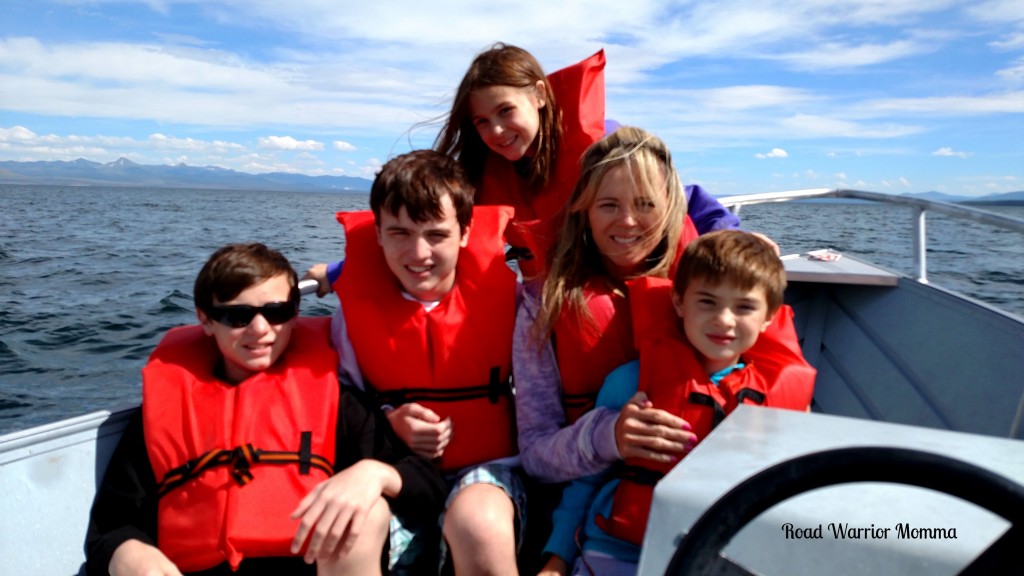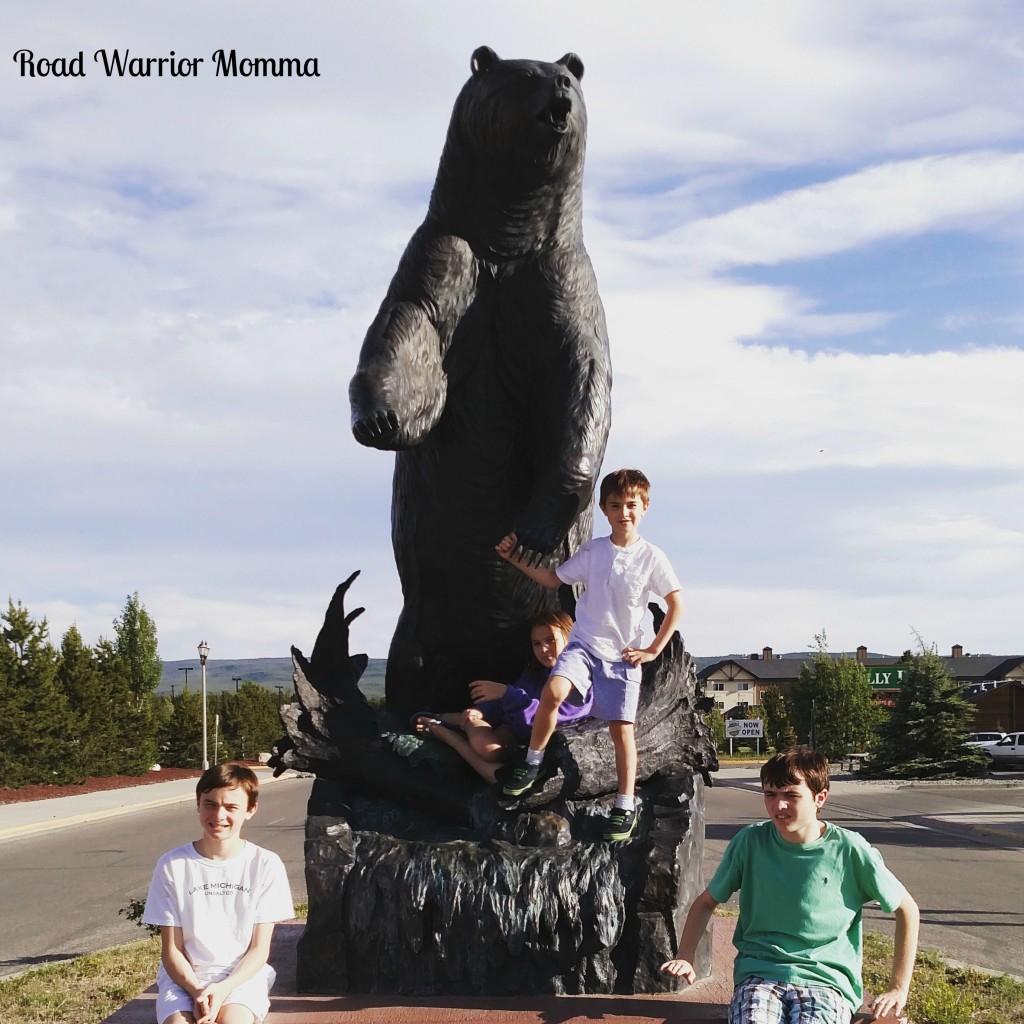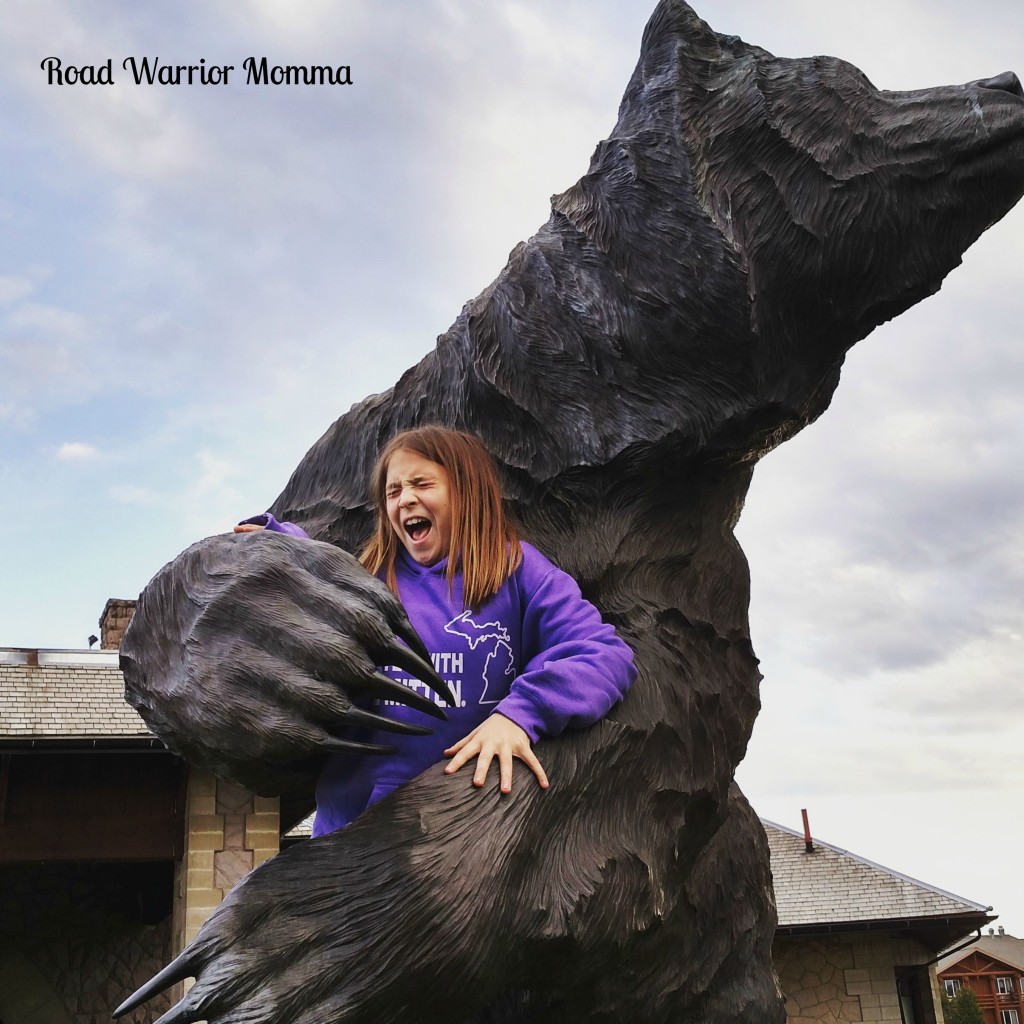 Day three was spent on the west side of the park. It's the smelly zone! Lots of sulfur springs – and of course Old Faithful! We waited an hour and a half to see her blow, but it was worth it.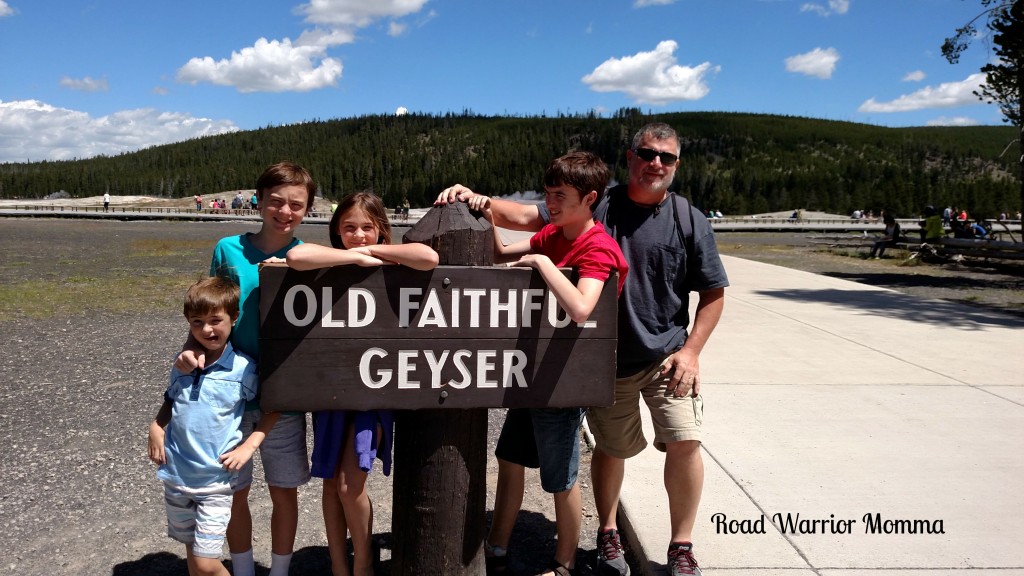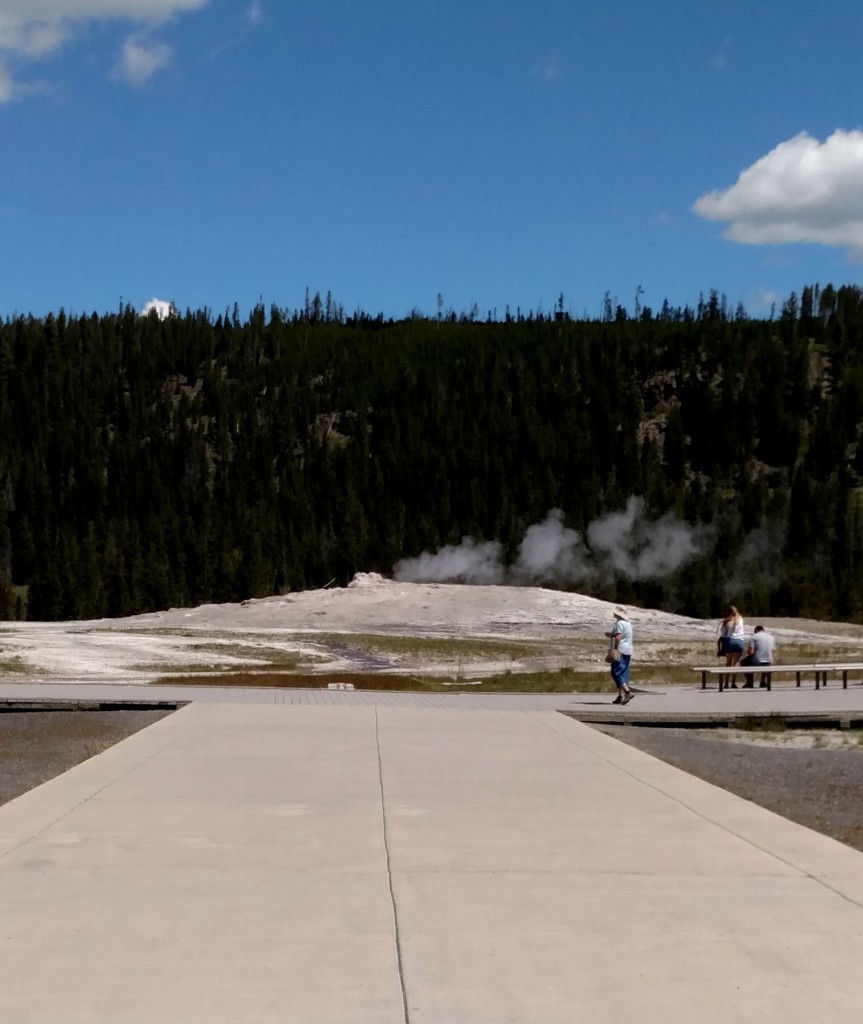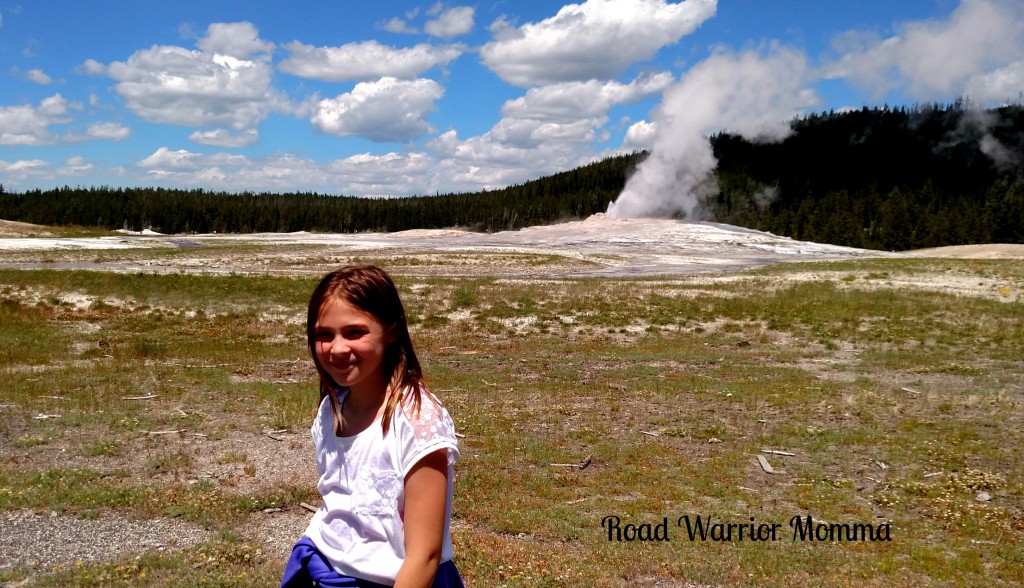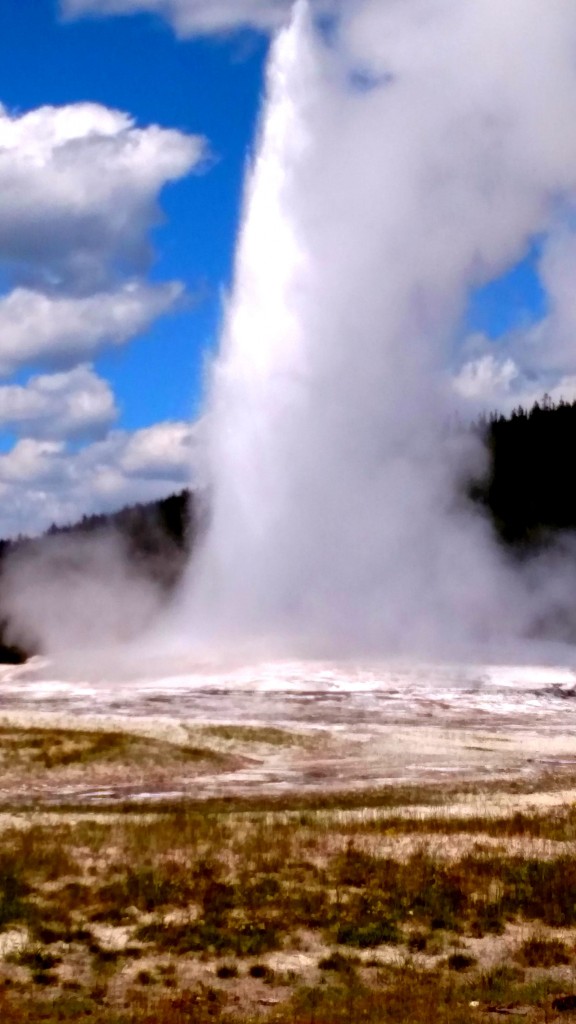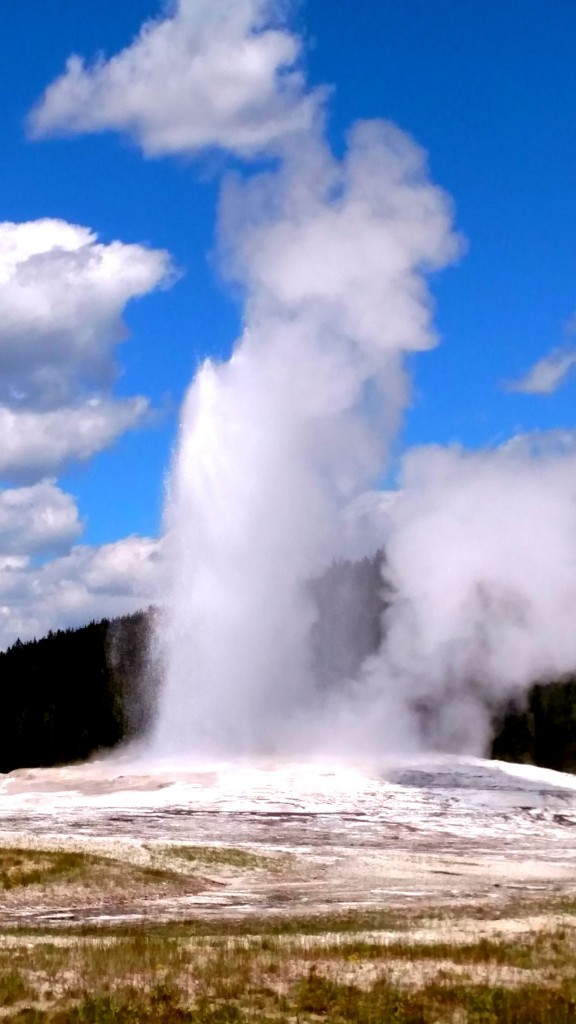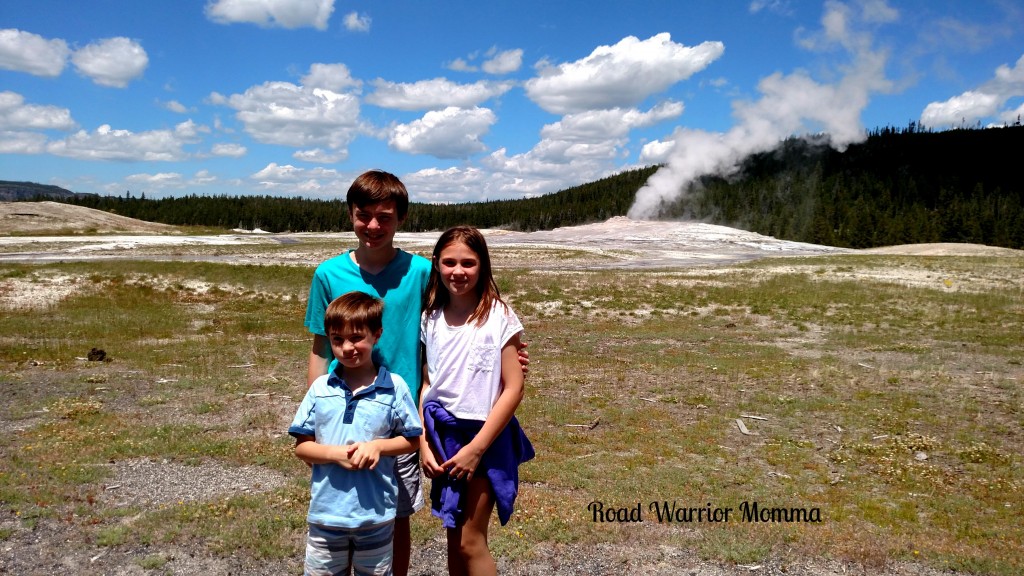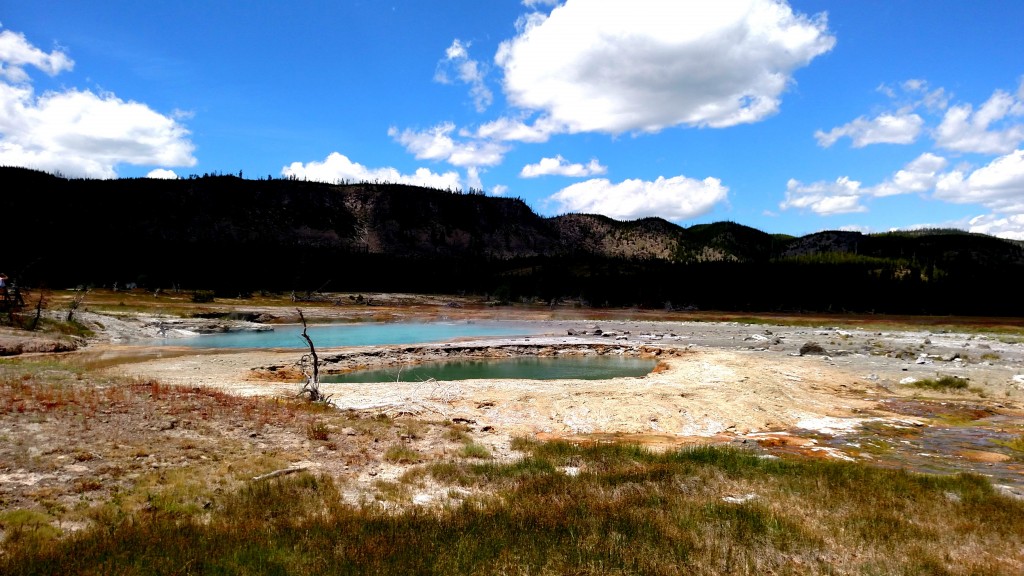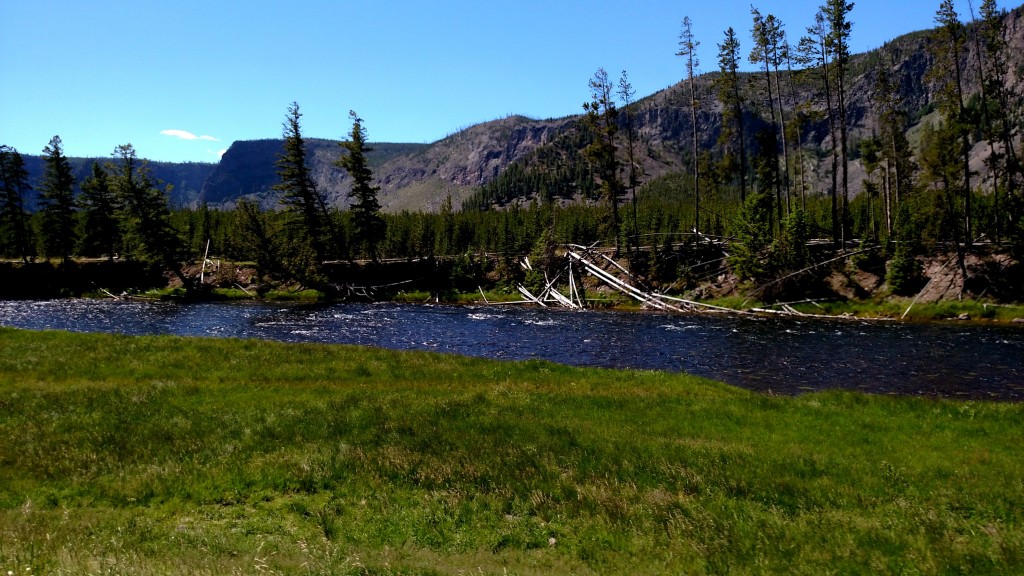 All in all, Yellowstone lives up to the hype!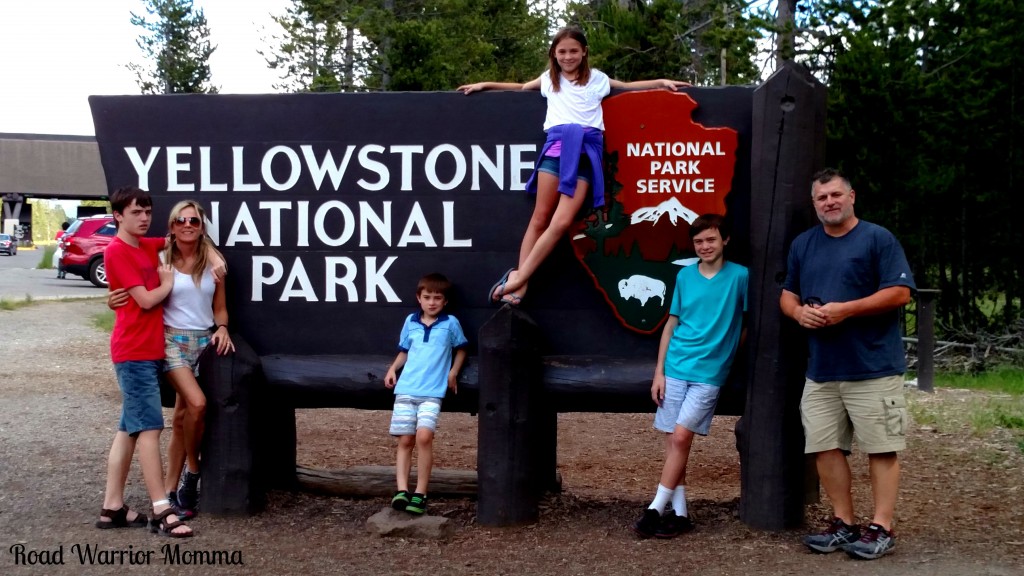 More Road Trip Updates:
Road Trip Update # 1: Days 1-11