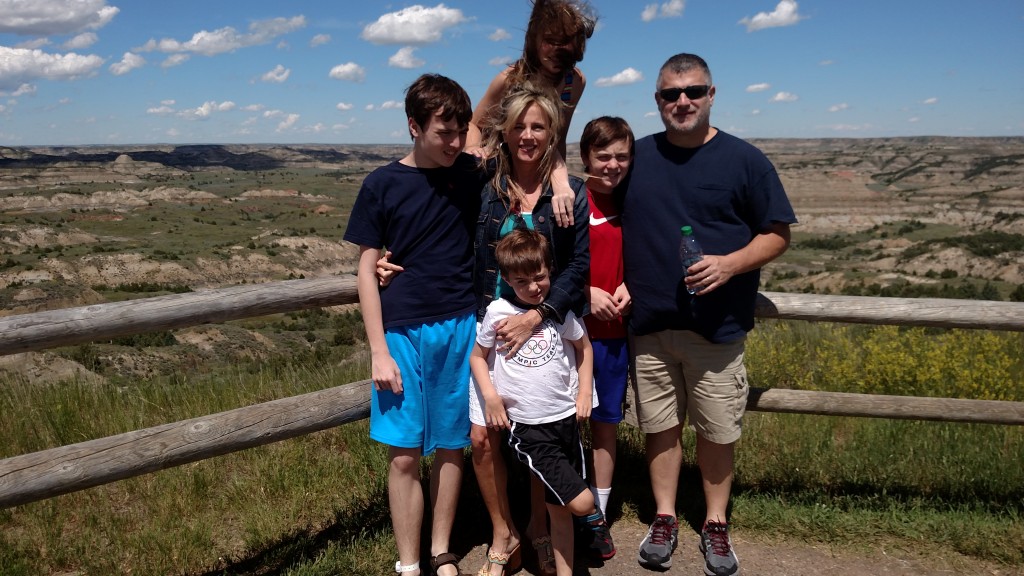 Greetings from the road, where we've been very busy. Can I just say, we live in the most amazing country on Earth? I hope I live long enough to see it all. As I think about all that we've done, and try to summarize it, I have to take a moment to express gratitude for the blessings that have enabled me to take these journeys. I'm grateful for my husband who indulges me, friends who've helped in my planning, friends who've put us up in our travels, and by letting me stay with them, and my kids for being my traveling companions. It's probably hardest on them, but I hope they understand the benefits.
What an adventure we're having. It hasn't been perfect by any means, but the good by far outweighs the bad.
In my last update I mentioned how happy and impressed I was with the children's behavior. They'd been extraordinarily well behaved. We're more than halfway through the trip and the streak is over. Being on the road for so long can and does get to each of us in different ways. The beginning of the trip was stacked with short drives, longer stays, and familiar faces, all of which fostered pleasant conditions for the kids. After we left Michigan, our distances increased and we were limited to one or two rooms. We got on each other's nerves more easily, and boredom was always a possibility. For me, the rewards of seeing and exploring new places are enough, but that's not necessarily the case for the children.
I confess I'm also disappointed by how the children have often been underwhelmed by some of what we've seen. I'm afraid that perhaps they've been overexposed. They've seen so many places that it takes something extraordinary to "wow" them. I've also been disappointed by their lack of gratitude for where we stay and what we eat. I don't know how to fix this.
We've had some mishaps. This is the first road trip where I've had to use my first aid kit – and not just once. Barrett has been out of sorts, and I'm wondering if the high altitudes are affecting him – they certainly have me. There's been incessant discussion about farting that I can't handle for much longer – not to mention the actual act of farting and the associated unpleasantness. I never realized how gassy my children are. Camden's foot odor is out of control. Barrett has developed an irritating habit of beating his chest like Tarzan, along with the howl. Hunter's moodiness has been a buzzkill for everyone at one point or another. Audrey alternates between utterly charming (mostly with strangers and restaurant personnel), to shrill and petulant – mostly directed at Hunter or me. And I've been less energetic than in years past and that really messes with my head. Fortunately, Cammy's jocularity has kept us all laughing.
There have been some fun developments. Barrett's been singing quite a bit – and it's delightful. He has a variety of tunes, from Willie Nelson to some Jewish wedding song, which he picked up I don't know where. He also seem to enjoy hiking. I've discovered that Audrey likes to sing in the shower. I love that. She sounds so happy. She's also become very knowledgeable about "professional" wrestling, in an attempt to connect with Hunter. Of course she denies that's the reason, but I know it is. Camden is the king of one liners and is reveling in the attention he receives. He's gaining confidence. He's no longer a shy little man. Hunter is growing up. He's insulted by children's menus and curious to try new foods. He wants more responsibility, and likes to go off on his own. And I'm trying to learn to let go.
Rich joined us for Father's Day and his birthday, and the respite he provided me was invaluable. I also appreciate the solidarity!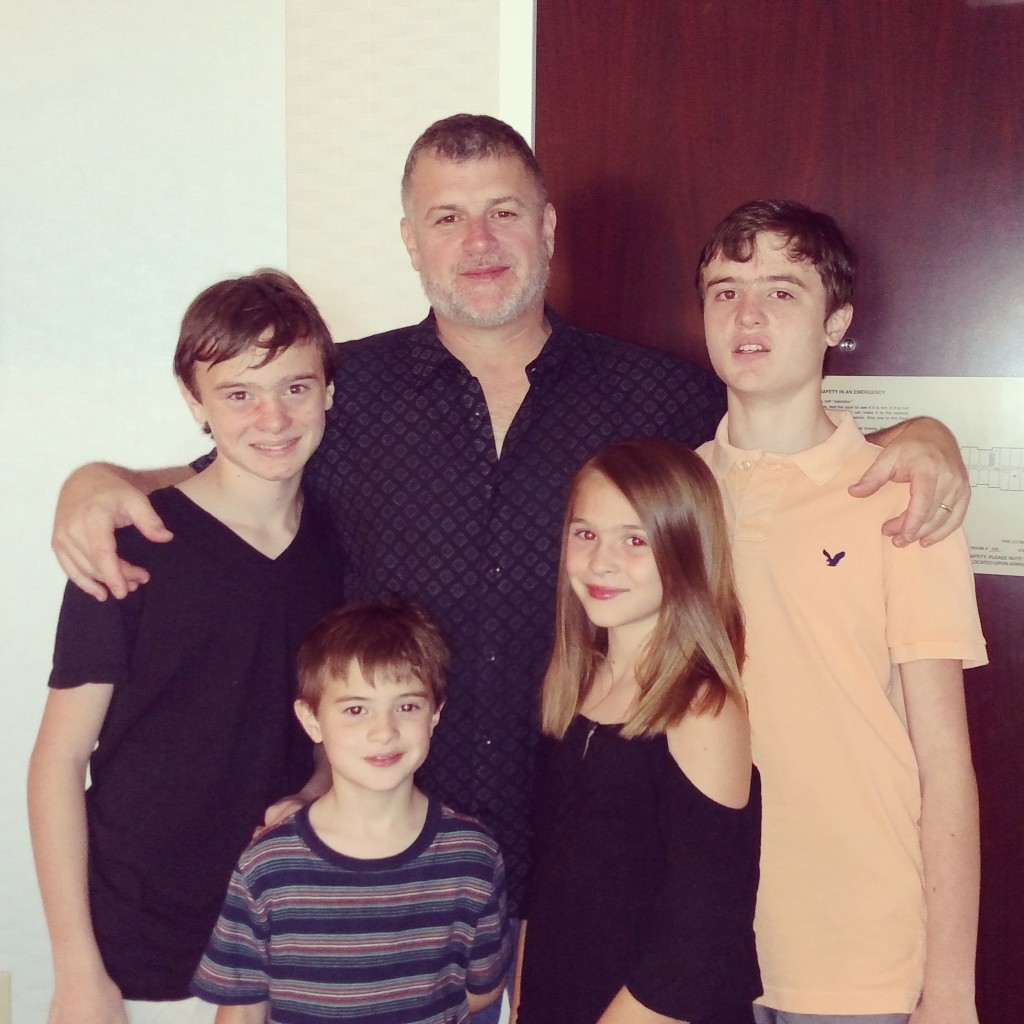 After we left Michigan, we visited Chicago and Minneapolis. The highlight of both these destinations was my opportunity to meet two blogger friends in person and talk shop. Nina and Mimi are delightful and my only regret is that I didn't have more time with each of them. If you ask the kids, they'll tell you that the highlight of their trip was also Minneapolis. Not Montana, Yellowstone, Jenny Lake, or Mount Rushmore, but the Mall of America. God help me.
Rain in Chicago.
Frank Lloyd Wright's Chicago home.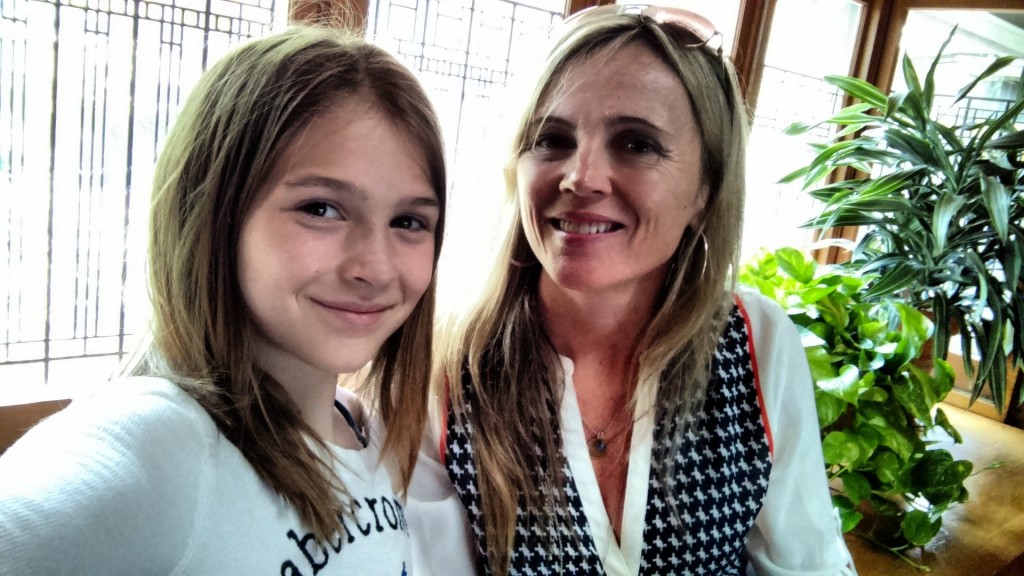 Aud & I toured the home and studio.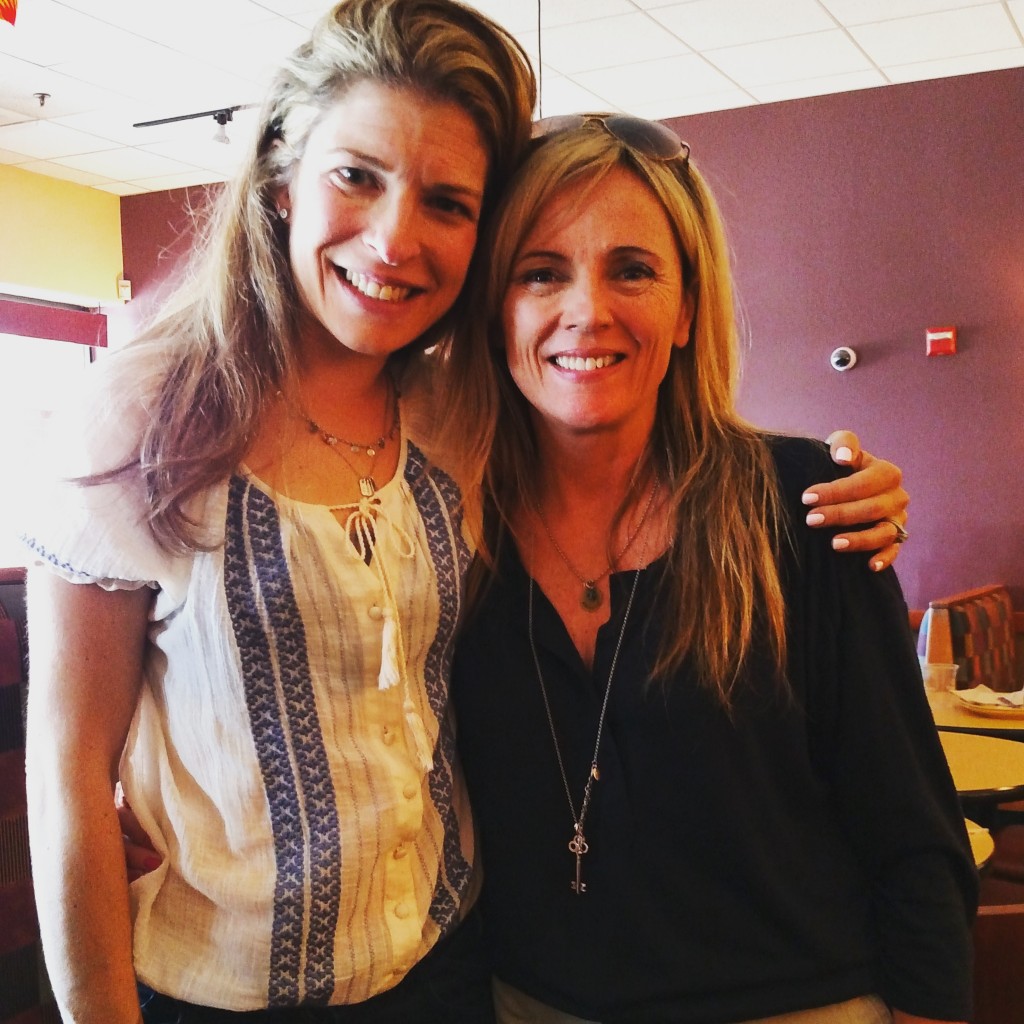 I got to meet Mimi Sager for coffee.
After we left Minneapolis all our stops were places we'd never been. And crossing the Mississippi brought sunshine into our life – the kind that comes from the sky!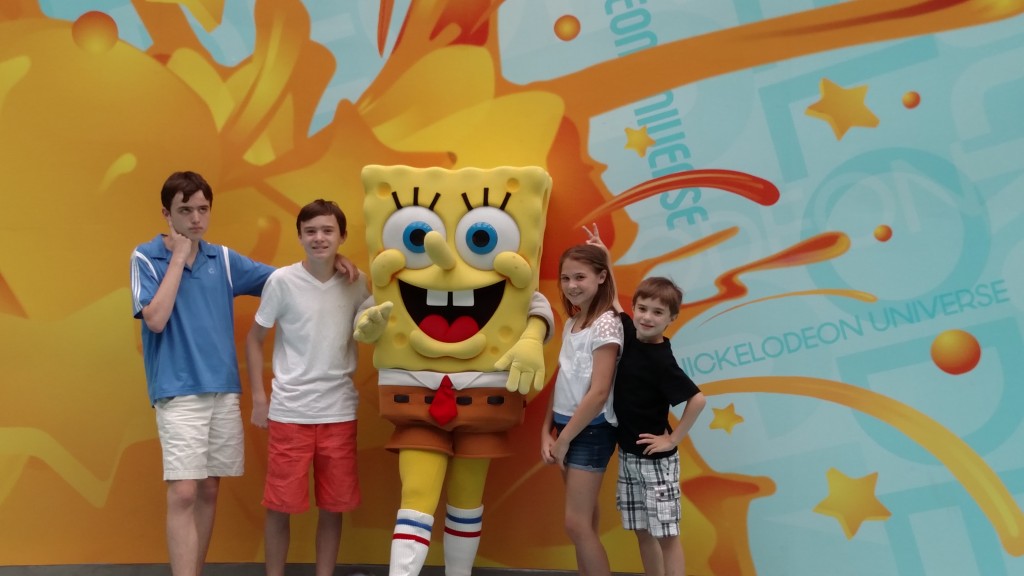 Mall of America.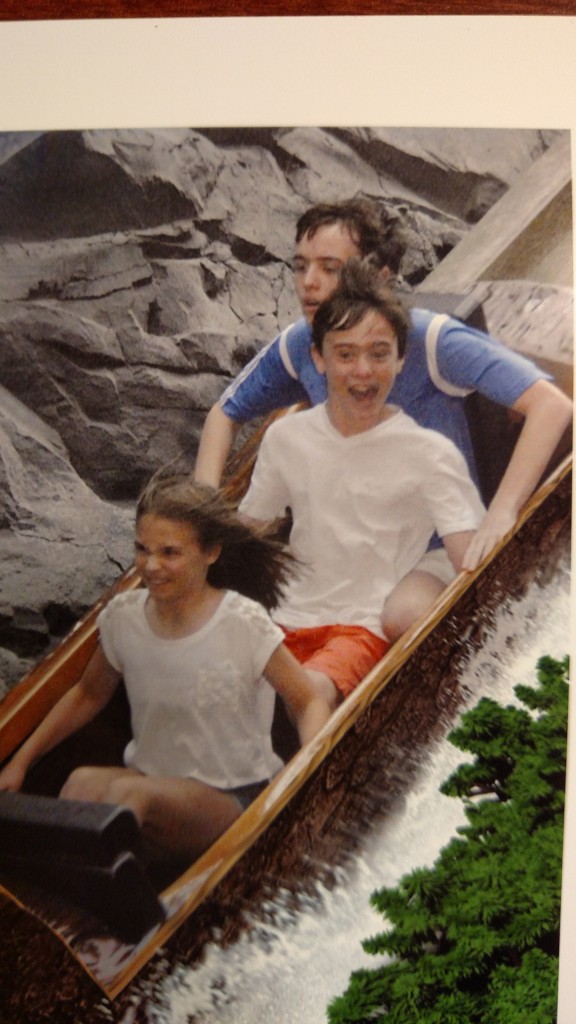 My older three had a blast!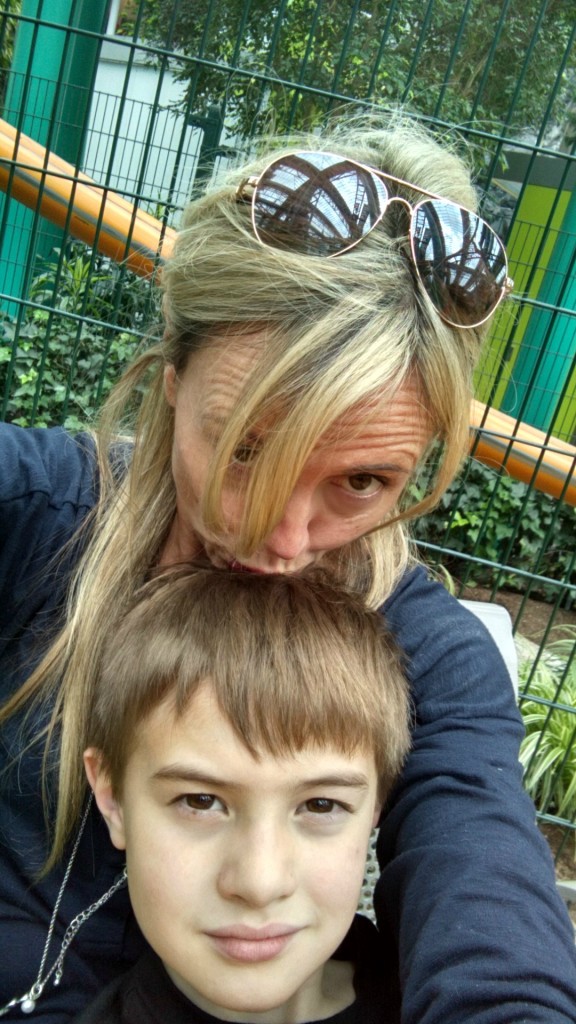 My little guy still had scars from Kennywood.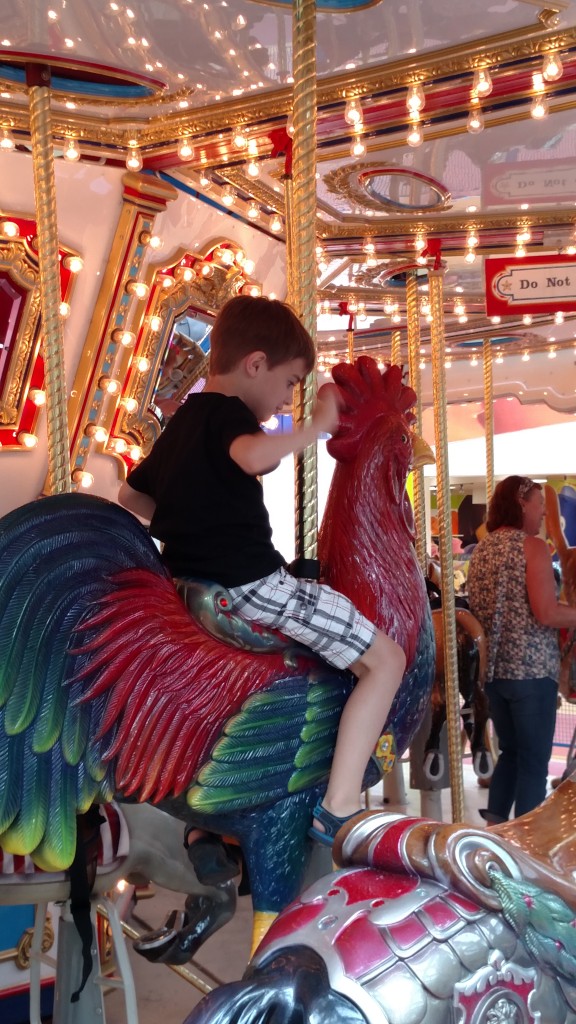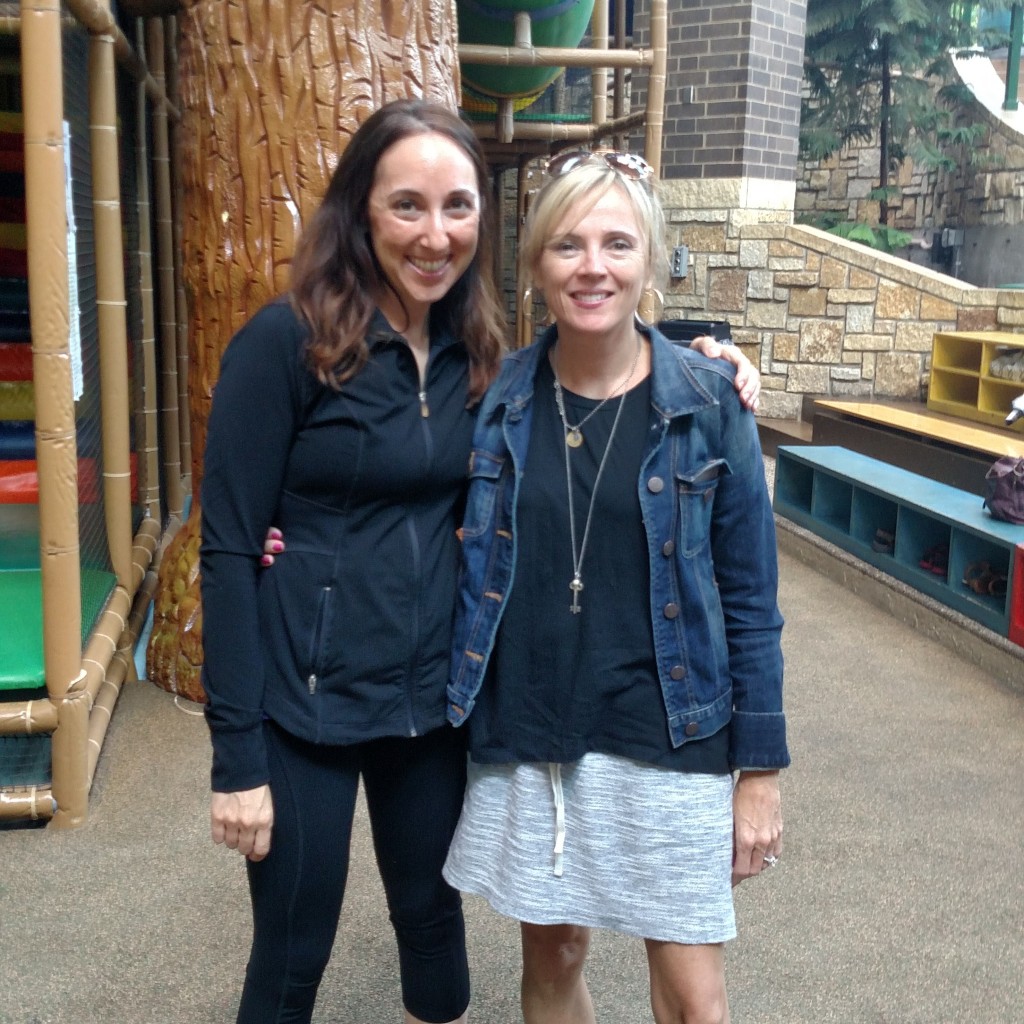 I finally got to meet Nina Badzin!
Fargo, ND is a cute little town. I didn't know what I expected, but it's a busy city with a nice mall and a huge Barnes and Noble. And we had a great dinner at the appropriately named establishment – Shotgun Sally's.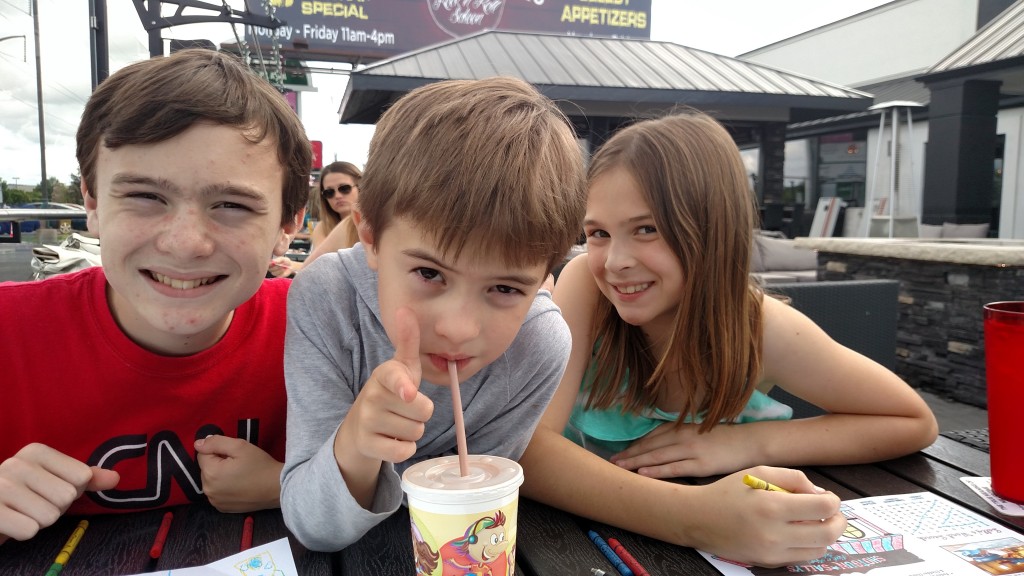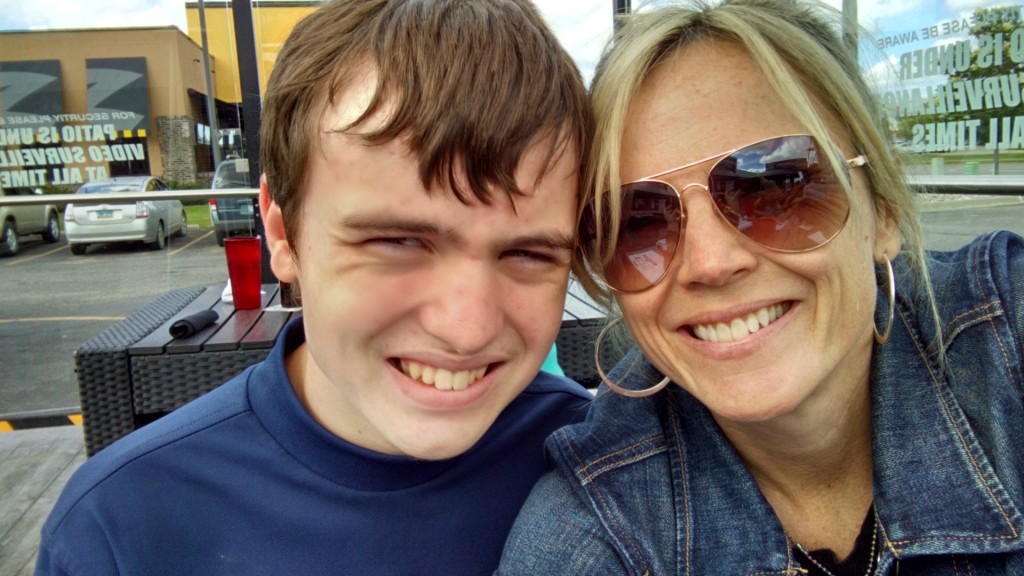 Next it was on to Winnipeg, Manitoba. It was a much smaller city than what I imagined as Manitoba's capital. I wasn't too impressed, and the only plan I did have – to tour the Manitoba Legislative Building – fell through. They were swearing in a new Lt. Governor when we were there and the capitol was closed to the public.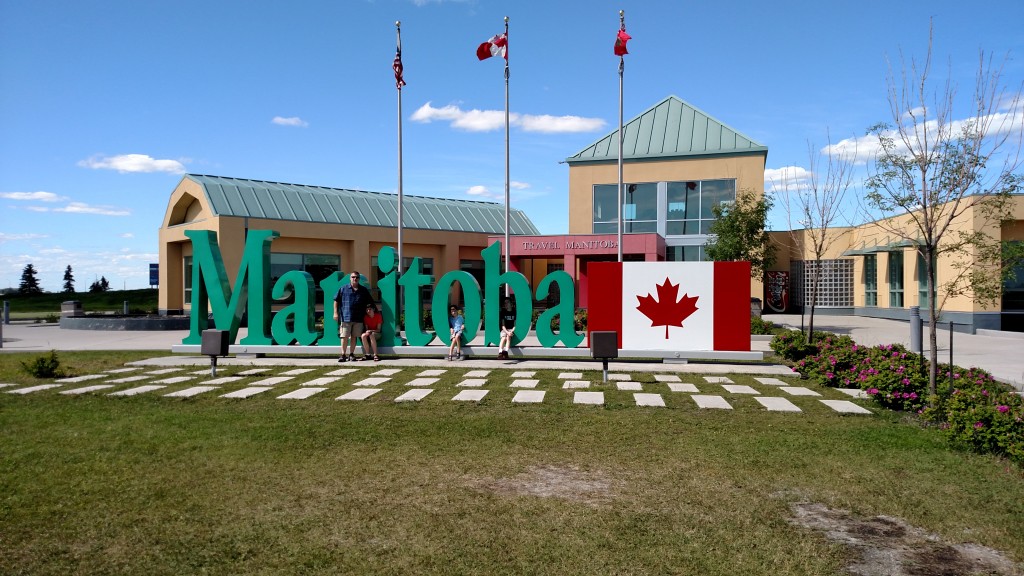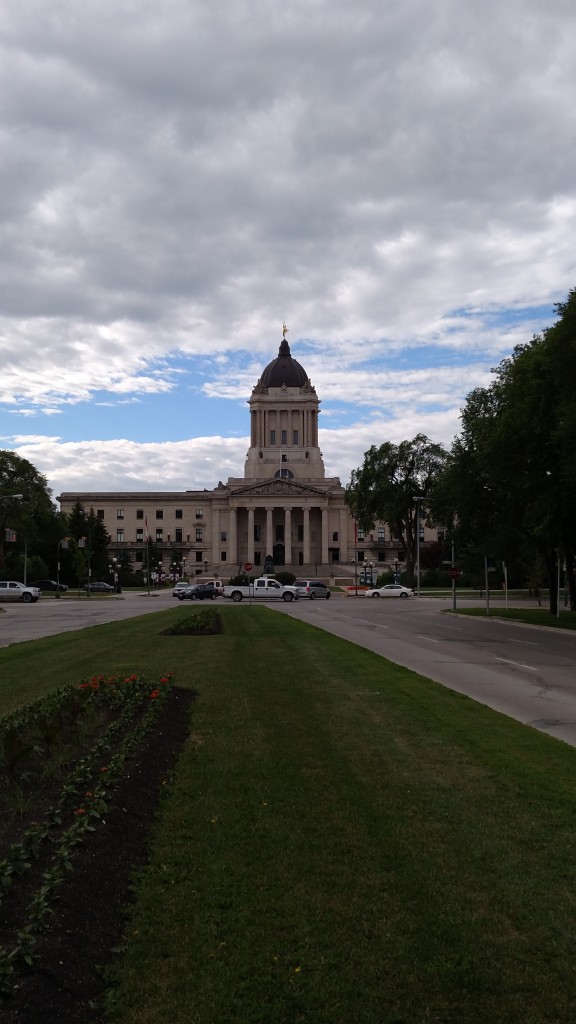 On the way back to the states, we stopped at the International Peace Garden, which is very pretty. We stayed the night in Bismarck, ND and were very nearly blown away. We encountered quite the wicked storm! The next day we visited the capitol and the North Dakota Heritage Center.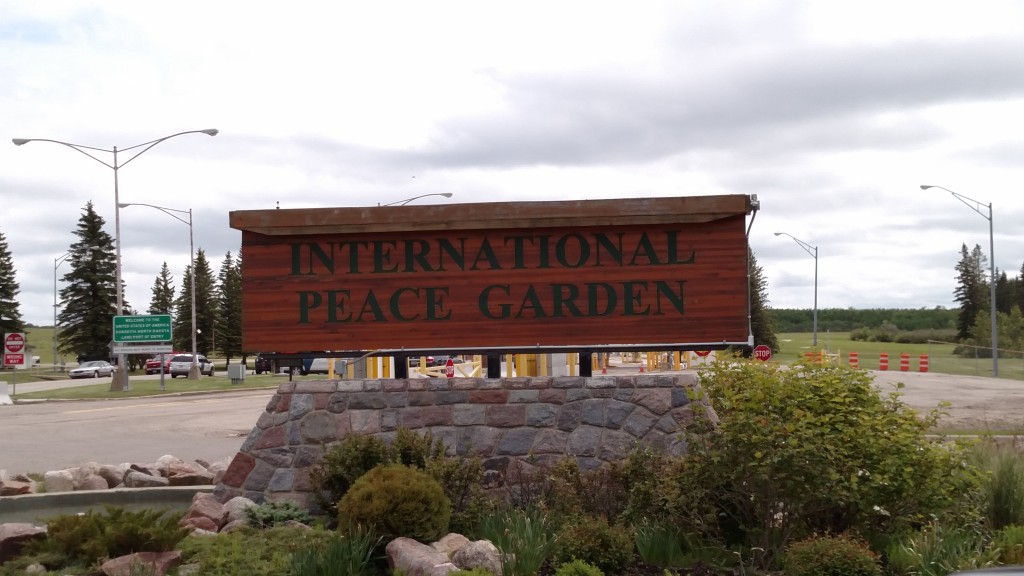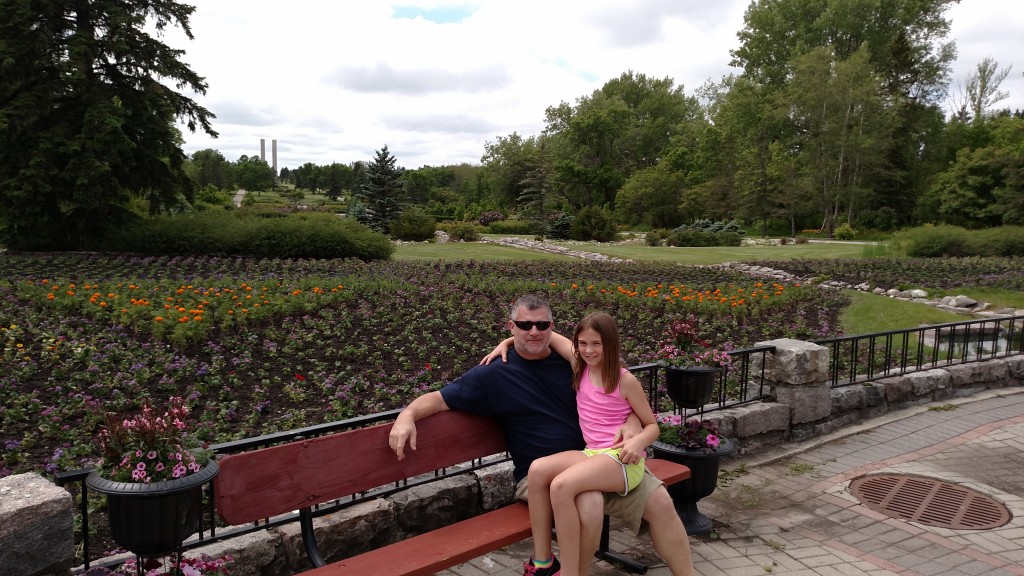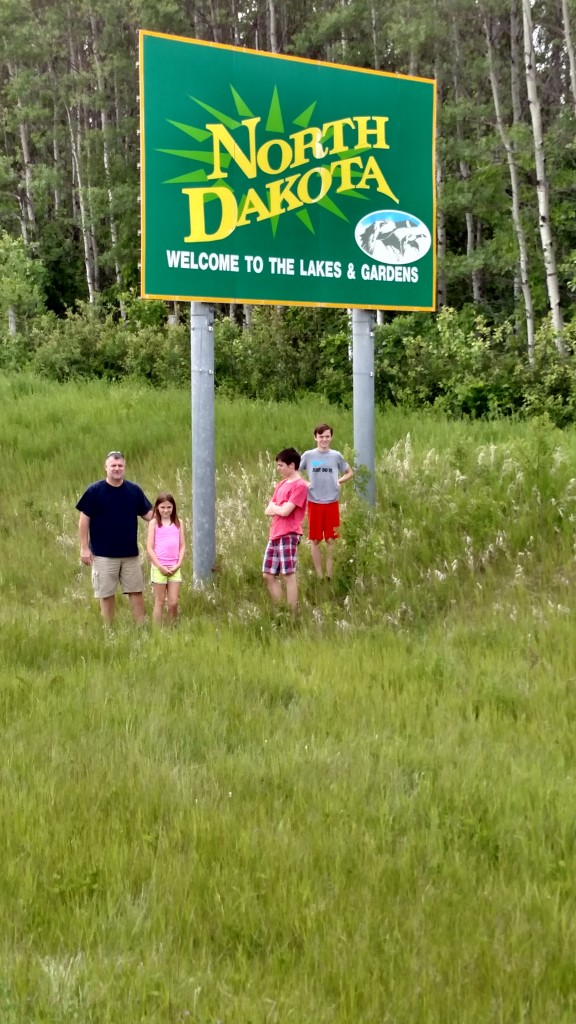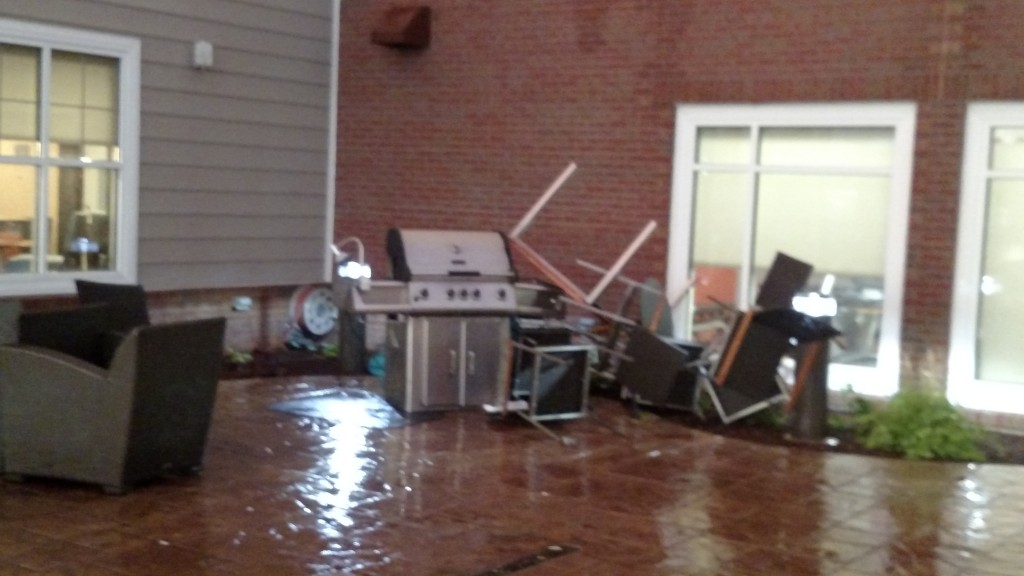 The aftermath of the storm.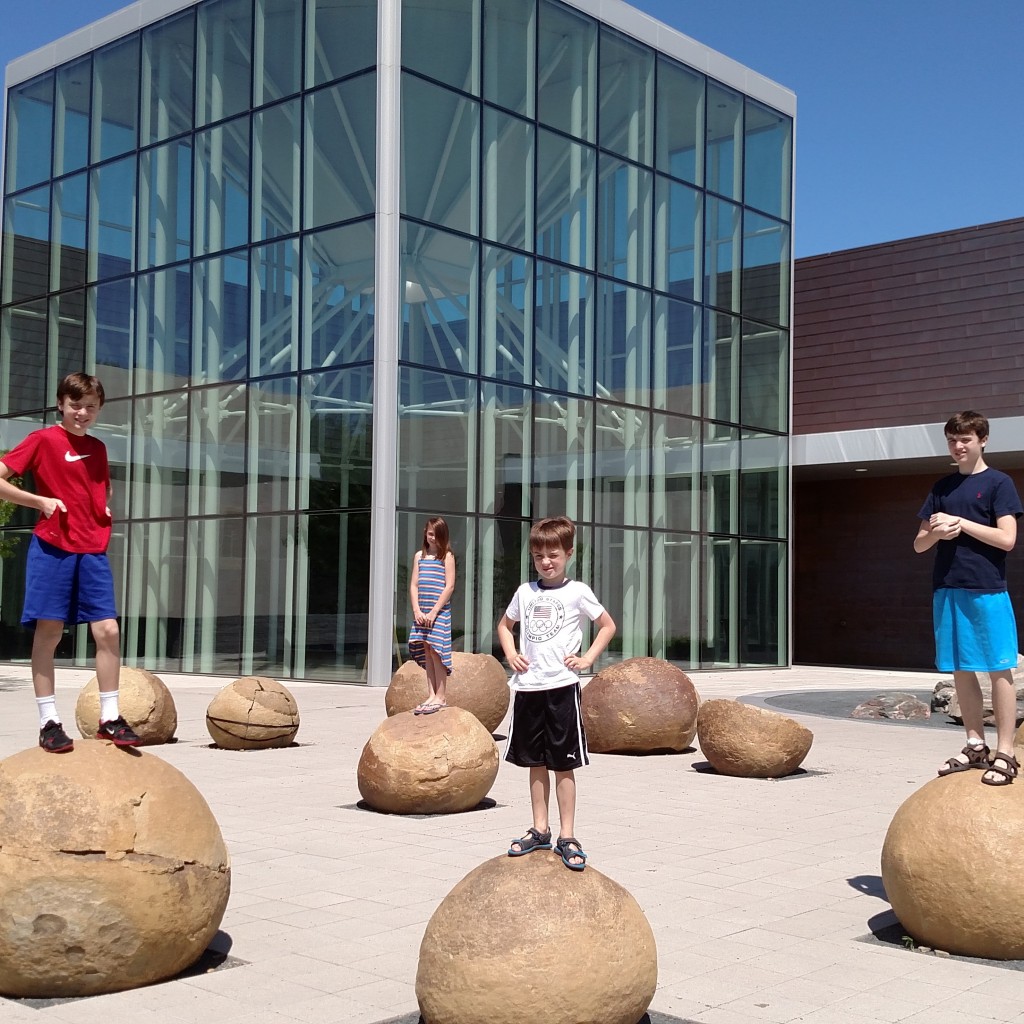 ND Heritage Center.
The ND Captiol building in Bismarck.
Medora, ND is about an hour and a half west of Bismarck, and home to Theodore Roosevelt National Park. The park encompasses some of the Badlands and the land that was once Roosevelt's Dakota ranch. His home, the Maltese Cross Cabin, is also in the park and features some of Roosevelt's belongings. Medora is fun – a little western honky tonk town.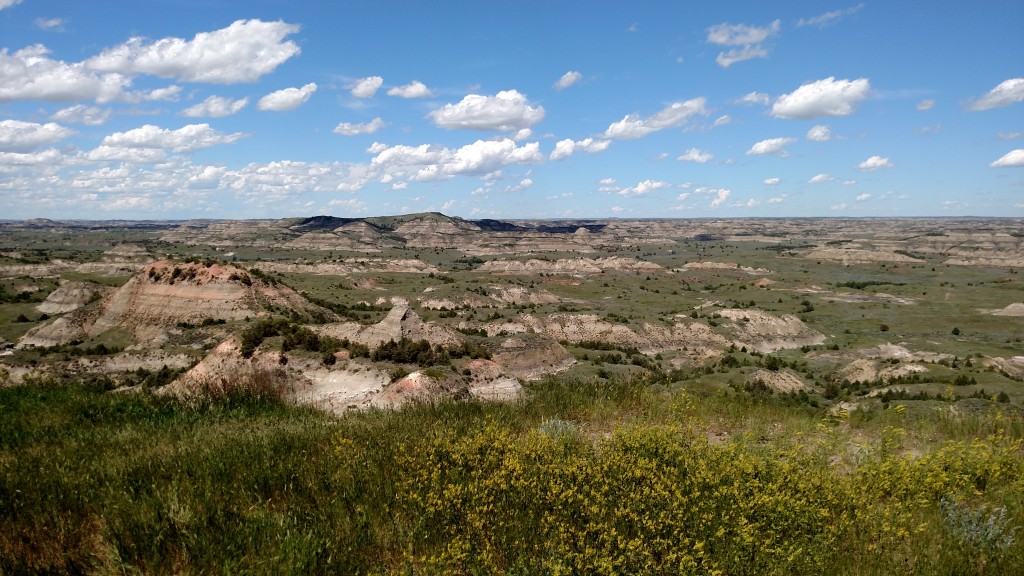 The Painted Canyon, in Theodore Roosevelt National Park.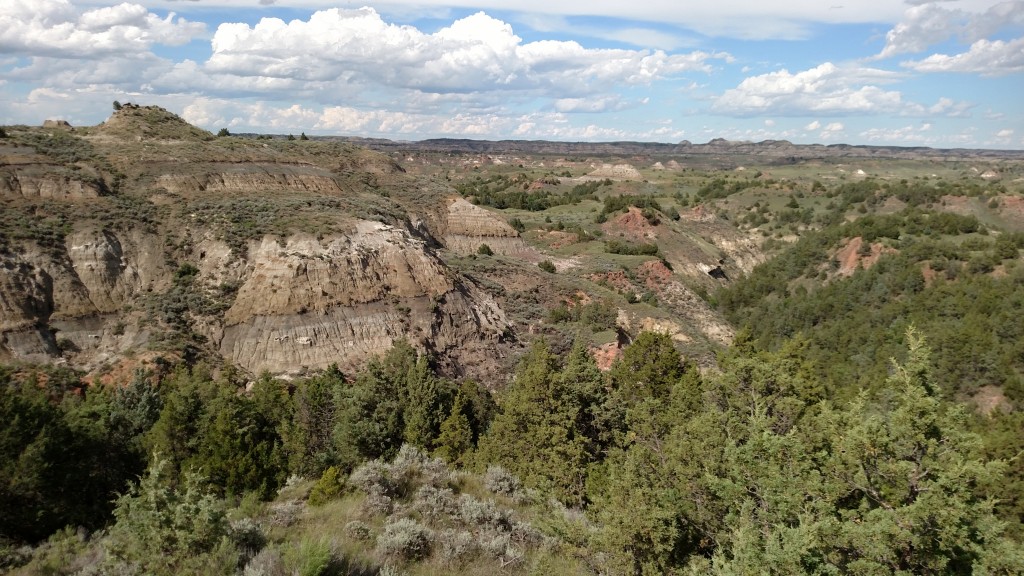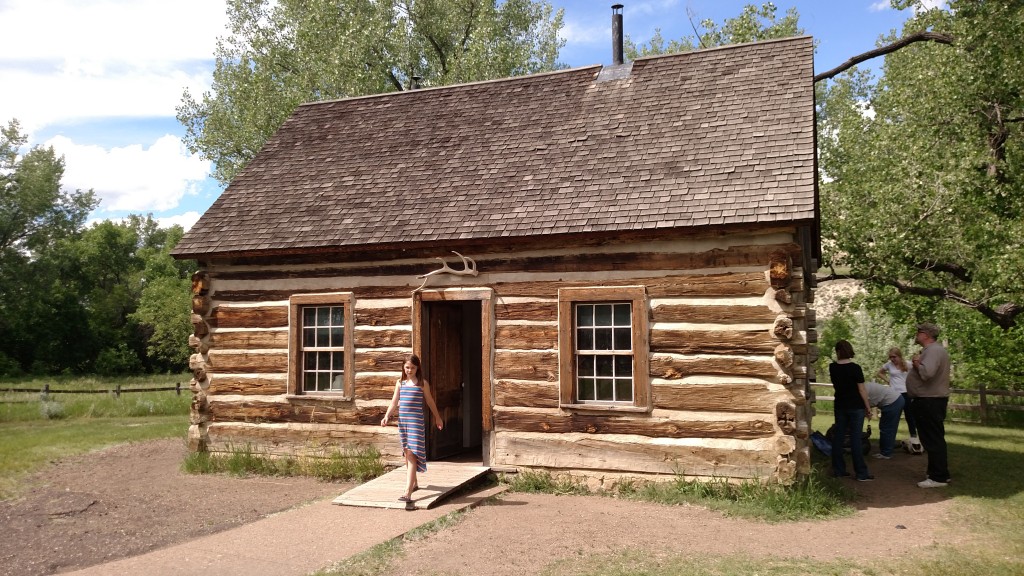 The Maltese Cross Cabin.
We headed west to Montana, spending a day each in Billings and Bozeman. Billings was okay, but Bozeman was awesome. I could live there very easily – and comfortably. The downtown area, with its restaurants and shops, was a favorite of mine, so far.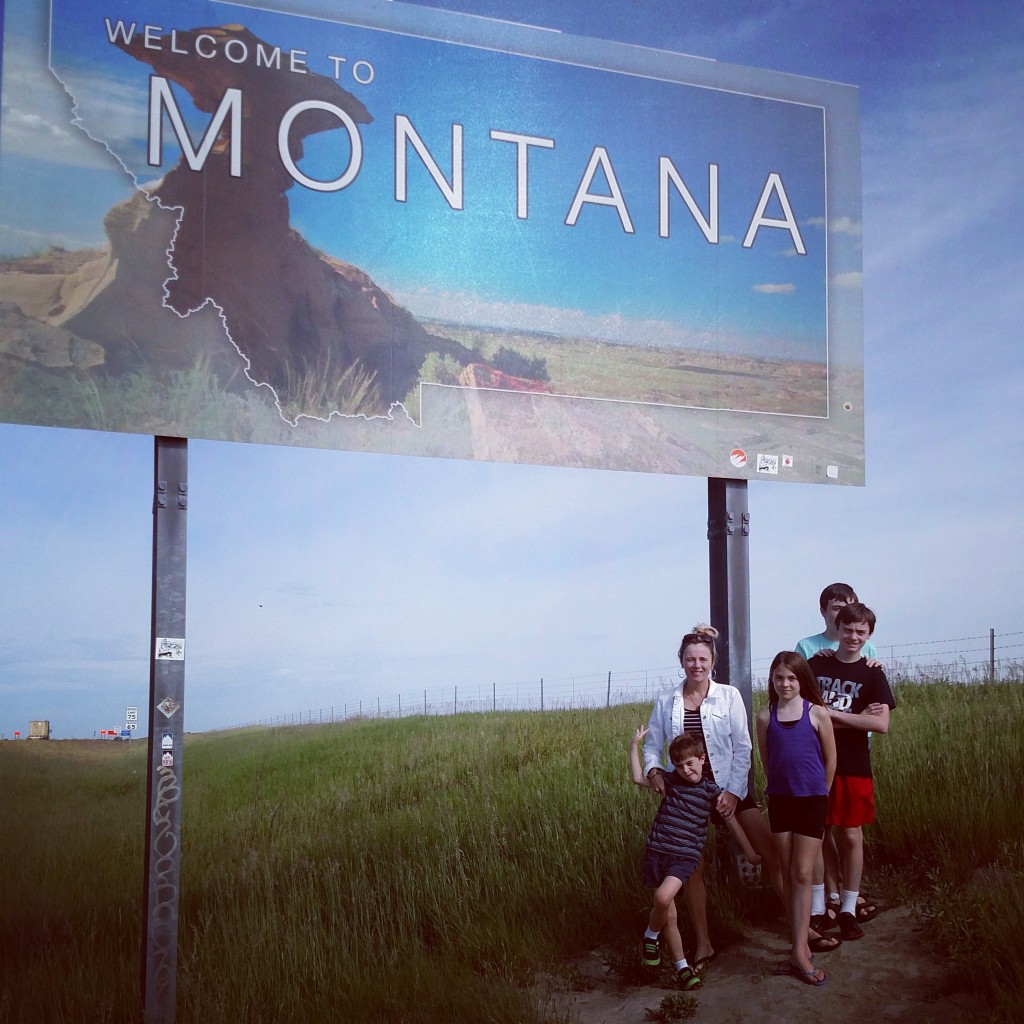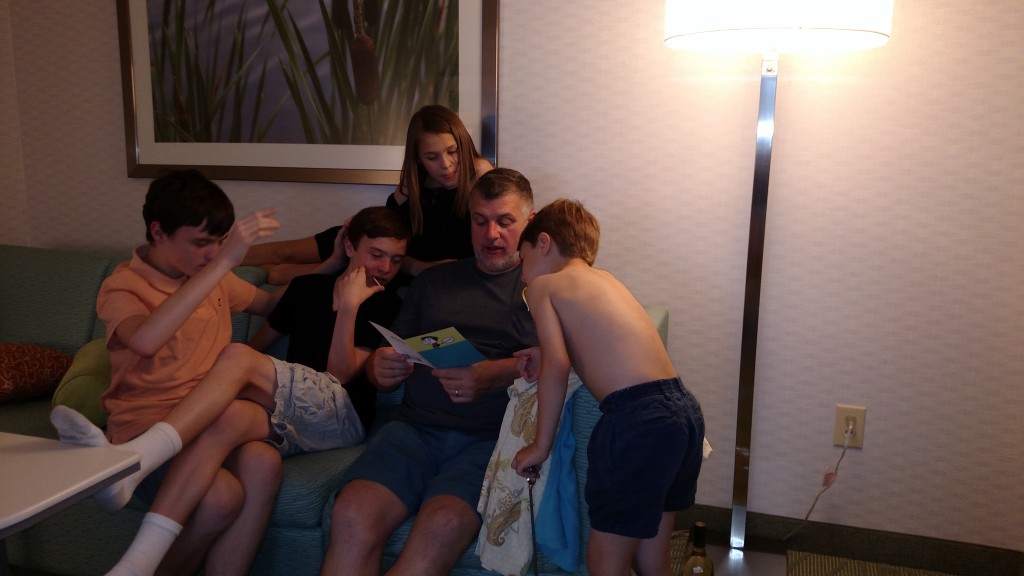 Father's Day.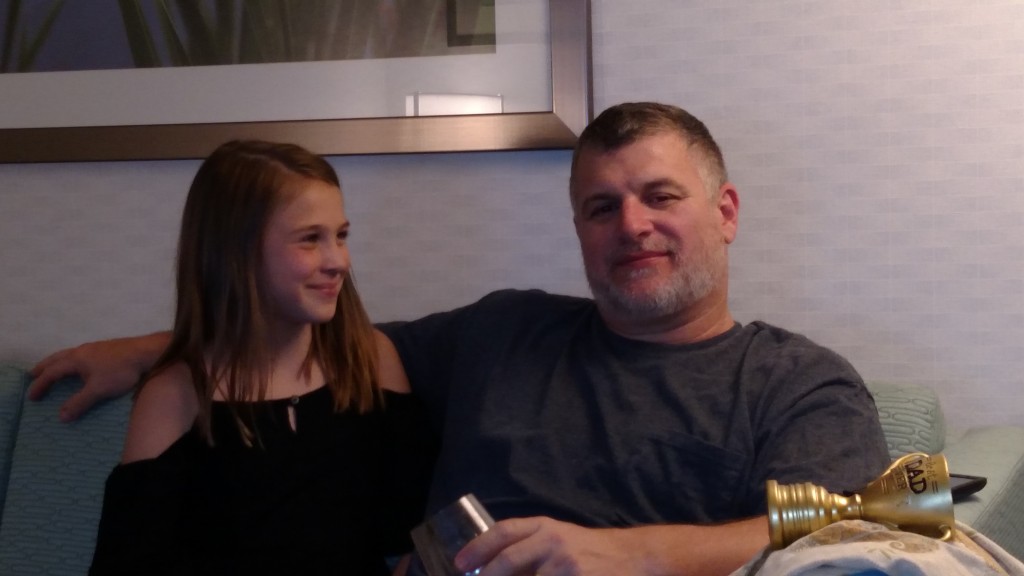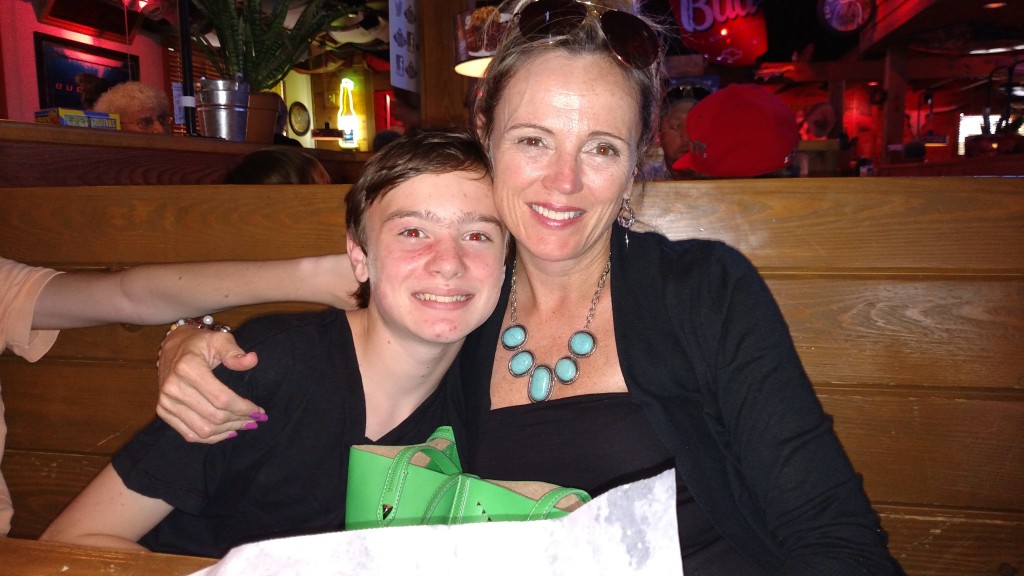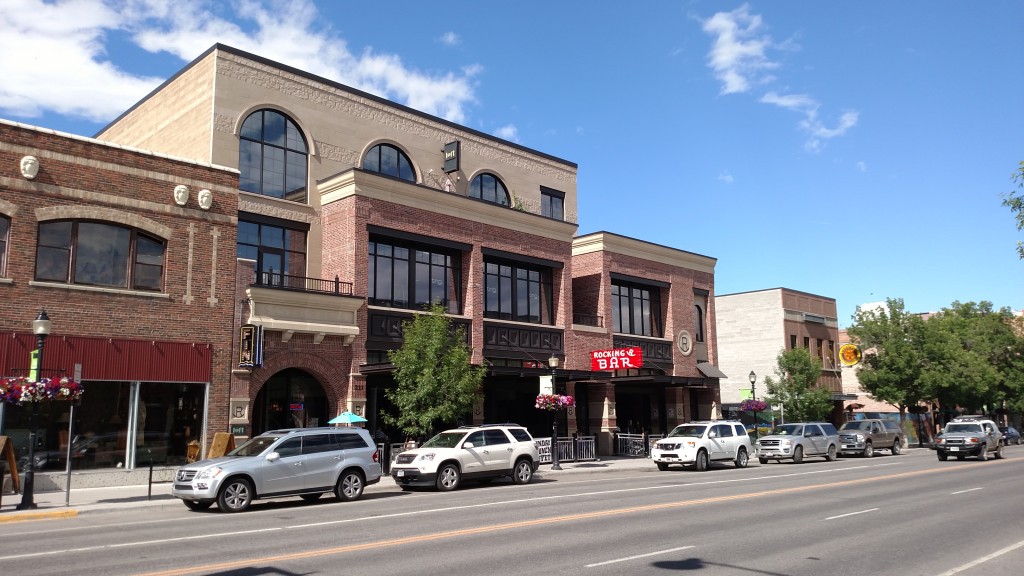 Downtown Bozeman.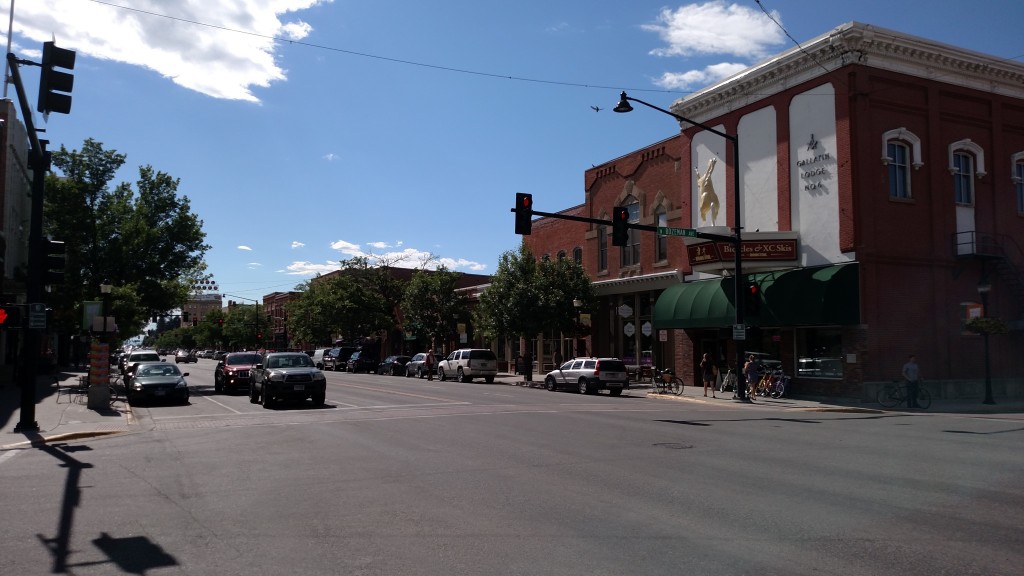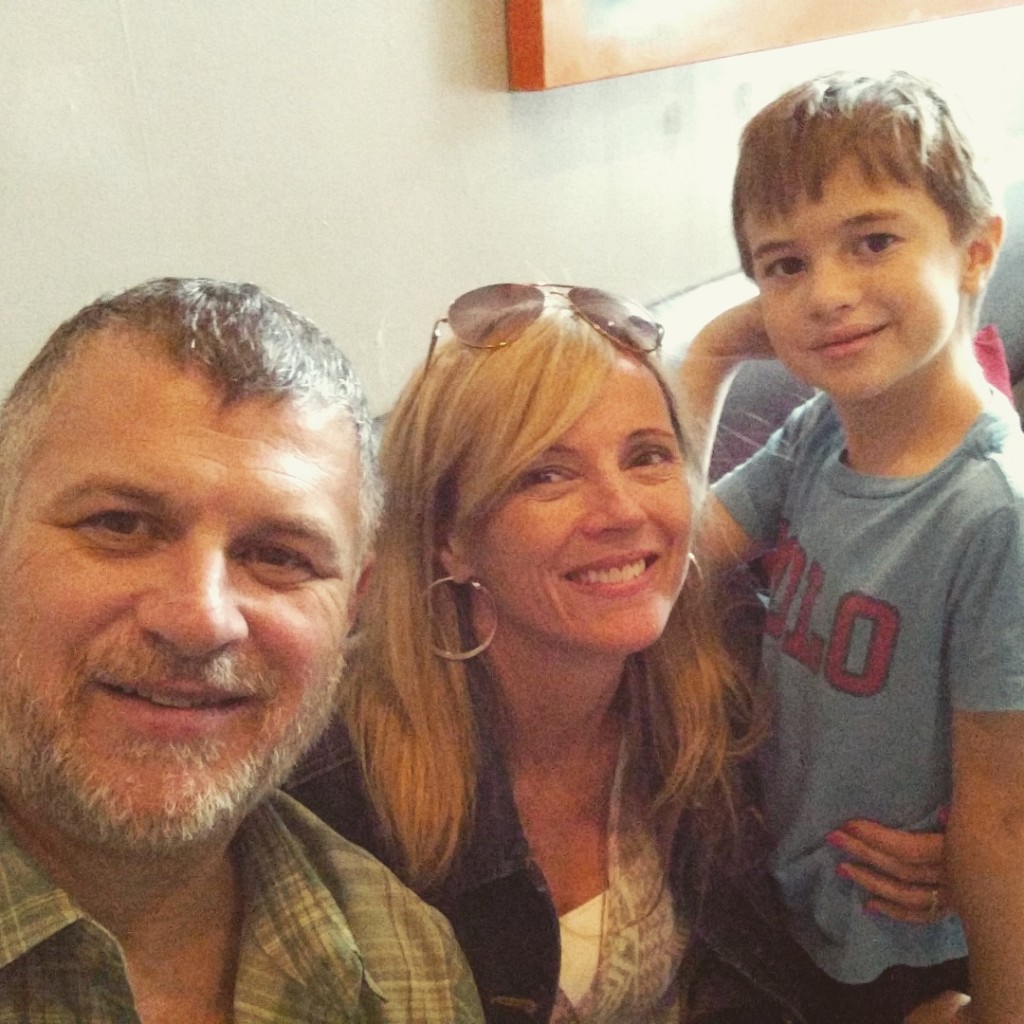 Date night with the little guy (the older three HAD to watch wrestling…)
Next, we move on to Wyoming, Idaho, and South Dakota. I will catch you up on the final leg, once we get home and acclimated. I feel very out of touch this road trip. The multiple times zones, the effects of the high elevations, and many areas with no internet and cell service. With the kids commandeering any television we have, I haven't seen much news, only some headlines on MSN and local newspapers. From what I have seen, I'm happy to be in the dark. Although yay! for the Freedom of Marriage Act. A little birdy told me it was getting combative on FB, so I'm glad I haven't been on. I've somehow managed to lock myself out of Facebook, so if you've contacted me there, I haven't seen it. Once I get home, I'll figure out what to do. I don't think I was hacked, but maybe it was lack of use/user error.
I hope your summer is going well. I miss everyone. Let me know how you're doing, either in the comments or send me an email!