This is my first original, non-book review-related post that I've written since May.  It's going to be a hodge podge of different stuff.  Most of you know about my brother, and I thank you for your kind words and patience.  For those of you who don't know what I'm referring to, you can read the original post here.  Honestly, I've been a bit lost and needed time with my family and time by myself.  I've sat down and written a few blogs, but I just couldn't hit "Publish."  I've also been preoccupied and sidetracked by a number of things:  back-to-school chaos, the creation and management of our new extracurricular activities schedule (ugh!), a big (and honestly, stalled) organization project, Audrey's birthday, various writing commitments for My Forsyth, Chick Lit Plus, & Chick Lit Central, IEP drama (lots), as well as reading and listening to books.  I'm not complaining about the books, since they've always been my escape (and I've been indulging quite a bit).
I've been inspired by a number of things that I felt would be perfect blogs, but I also felt a bit guilty about indulging in my desire to write, which is part of the grief process – or so I'm told.  I don't know why I've decided that this is the time, but I think I'm ready.  In gathering all the materials, pictures and links that I've gathered over the last few months, I concluded that they'd all make for a great combination "Things To Be Excited About" & Things I'm Grateful For" post.  So without further ado…
I'm Grateful For:
♦ Little girls (minus the drama!)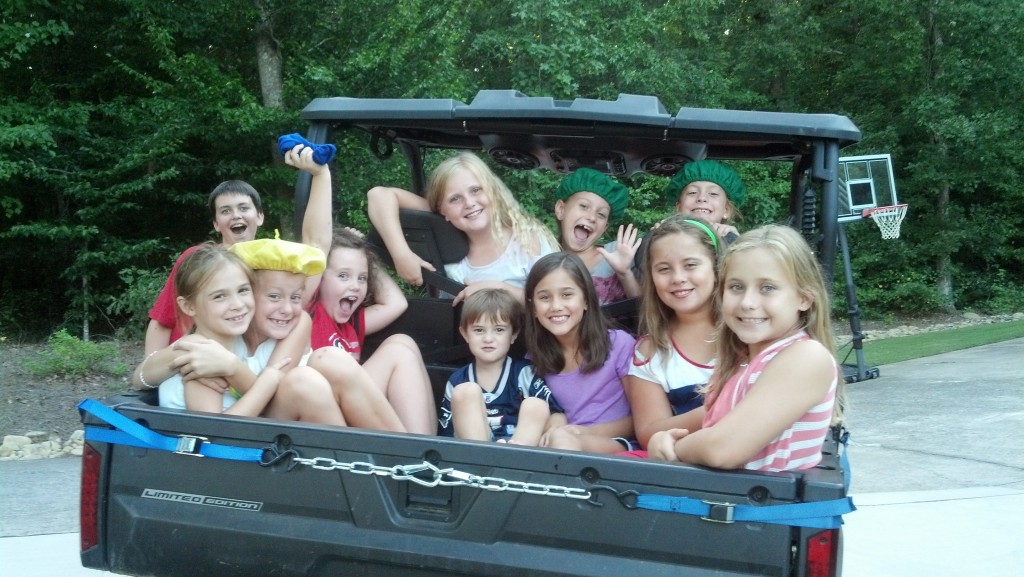 ♦ Homemade Ice Cream Cake
   This recipe is from my cousin Jesse.  She made it for Camden's birthday when we were in Michigan and the kids loved it!  Audrey requested it for her birthday.  Sadly, I did not take a picture!  I've been rather forgetful lately.  But here's the very easy recipe:
     2 boxes of ice-cream sandwiches
1 large container of Cool Whip
Crushed Heath bars, Oreos or Thin Mints (chef's choice)
Layer a 9×13 brownie pan with one box of ice cream sandwiches, spread the layer with cool whip and crushed candy/cookies.  Layer with the second box of ice cream sandwiches, Cool Whip and sprinkles.
Freeze until about 5 minutes before serving.  Add candles, sing, enjoy.
♦ My sister-in-law.  I love you Kelly!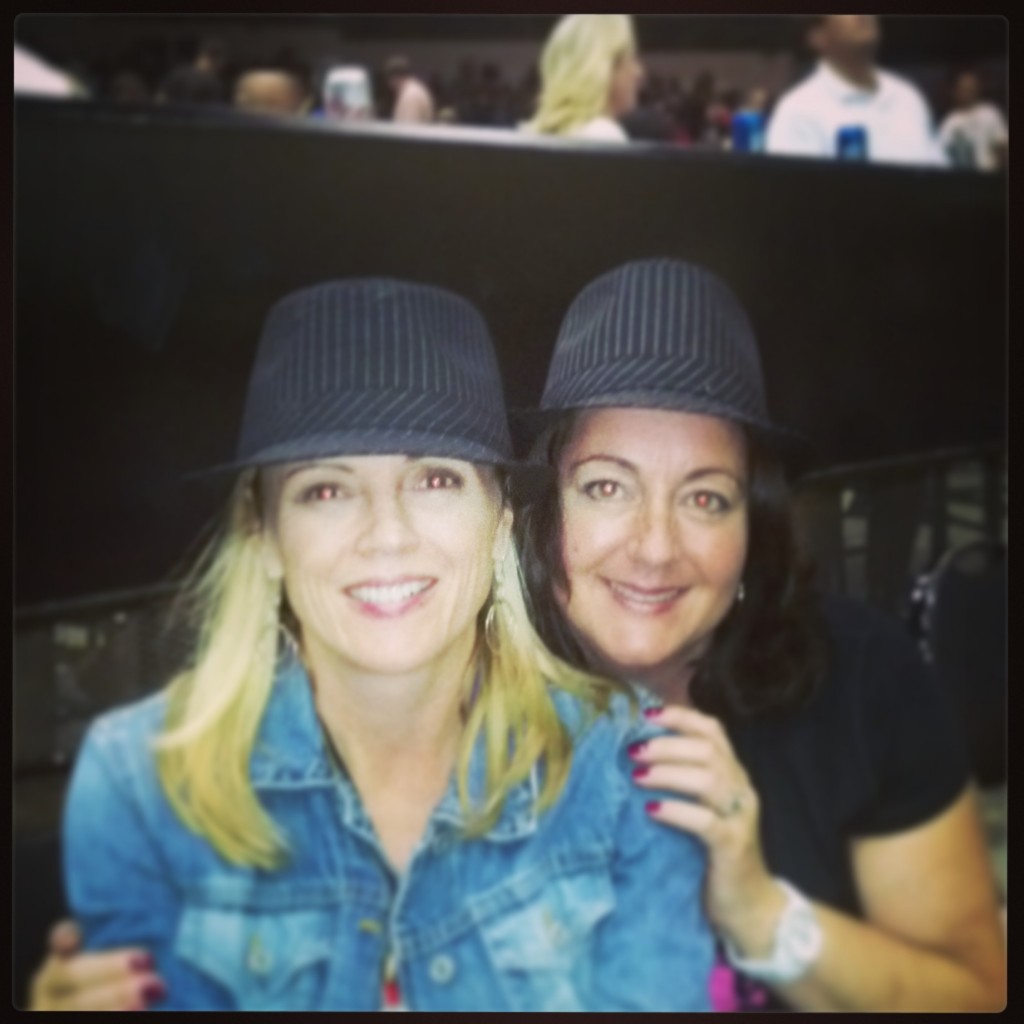 ♦ Bloggers – who are seriously monopolizing some of my time!  Thanks to the recommendation of fellow blogger, Nina Badzin, I've added my favorites to the blog reader, Bloglovin', where I can follow all my favorites in one place.  I also have to give credit to the blog, Ivy League Insecurities (author Aidan Donnelley Rowley), because sharing my "things I'm grateful for" and "things I'm excited about" is a thinly veiled imitation of her Friday Blogs, ADR Friday Loves.  They say imitation is the sincerest form of flattery!
♦ This addictive snack, the Chicago Mix Popcorn, by G.H. Cretors, which Kelly turned me onto.  It's available at Costco.  Thank God I have to drive far to get it!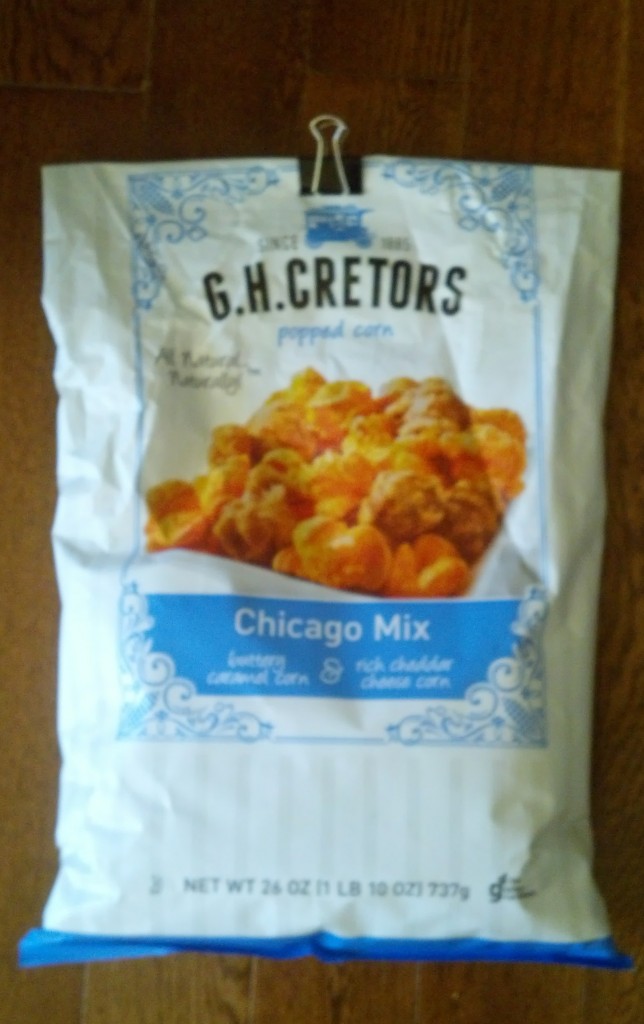 ♦ Trashy Novels  – read this article and see how many you've read!
♦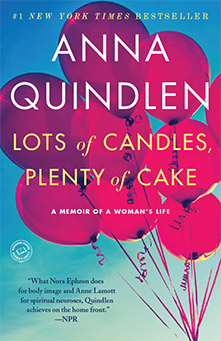 Anna Quindlen's writing.  I just finished her memoir Lots of Candles, Plenty of Cake and it's fabulous.  I found this essay by Quindlen on one of my favorite blogs, A Design So Vast, about trusting your instincts when it comes to parenting.  It's beautiful.
♦ That I'm a book lover!  Read this funny spoof on silly readers like me.
♦ Moments of happiness.  Although lately they've been fleeting, I savor them when they occur.  I read this great article, 10 Things Your Happiest Self Wants You to Do Every Day .  They work, I promise!
♦ People who love organization and feel compelled to blog about it.  Bless you organizational bloggers for sharing your passion and (sometimes) inspiring me to get moving.  I've always claimed that when I was younger, "I was so organized!"  Of course I was a CPA and basic organizational skills went hand-in-hand with that, especially when I was being paid to be so.  On the personal front, it was easier back when I had so few material things and only had to get moi from here to there.  Those days are long gone and I'm on a quest to change my scattered ways.  Sort of.  Anyway, I've had great fun on pursuing Pinterest and reading the blogs listed below, as well as looking at the before and after pictures of organized spaces.  My reality so far, however, is quite different.  But I'll get there some day soon.
The Happiness Project by Gretchen Rubin is actually the book that got me started my quest to be organized.  It's a great book, which I highly recommend.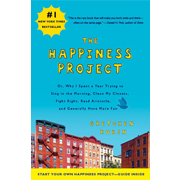 I'm Excited About:
♦ Autumn!
Pumpkin Candles, Pumpkin Spice Lattes, changing leaves, cooler temperatures, sweaters, football, hayrides, cranberry bread.  Bring it on!
♦ My friend Nicki told me about this new store that opened close to where we live.  I stumbled upon it yesterday and had to be dragged out of there by the husband. LOVE it!  I fear that I will be spending a lot of money on clothes, gifts and stuff for the house.  Check it out, it's called Altar'd State.
♦ One of my favorite books that I've read this year was The Good House by Ann Leary.  The book stayed with me for a very long time.  Well, now it's going to be a movie, starring Meryl Streep and Robert De Niro.  How cool is that?  I can. not. wait!  The book comes out in paperback on October 1st – you must read it!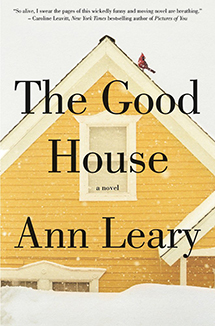 ♦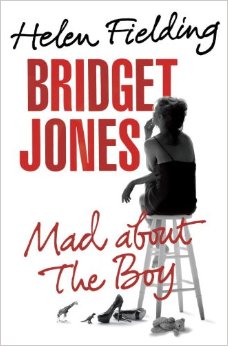 Bridget Jones is back!  Helen Fielding's third installment, Bridget Jones Mad About the Boy is out on October 15th and Bridge is approaching middle age.  How is that possible?  Fielding is credited with launching the Chick Lit Book industry and her character is beloved.  I'll admit it, I'm curious!
♦ This week, my article about Fall's New Television shows posted on CLP.  Next week I have an article posting about this season's returning showings.  Absolutely, my most anticipated return is The Good Wife.  Oh my – this show is intense.  You have to see the teaser that Entertainment Weekly posted exclusively today.  Seriously.  Click on the link, the video is on the upper right hand side, hit play & and enjoy!  Be sure to check out my post next week, too.  I'm proud of it, and Rich loved it (which is high praise!).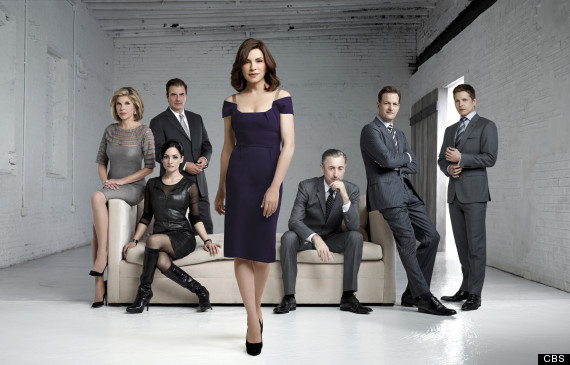 ♦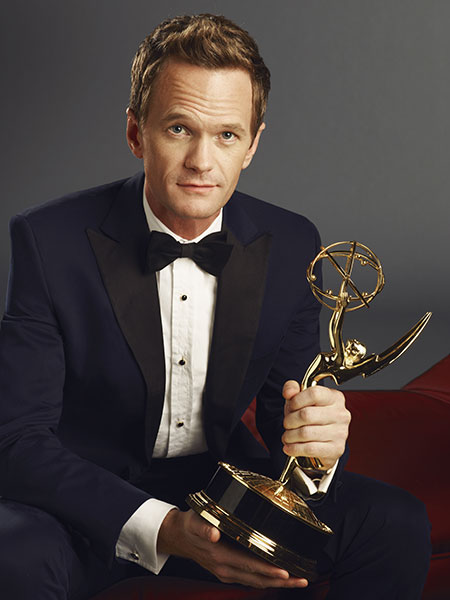 The Emmy's!  I'm an awards show junkie, and the Emmy Awards is in my top three.  The show's on Sunday night, at 8p.m. EST, on CBS.  Now that I'm all caught up on Downton Abbey, I'm having trouble deciding whom to pledge my support!  LynnAnn, are we texting during the broadcast?
♦ I'm going back to school!  Starting in October, I'll be taking a writing class at Emory University, to sharpen my skills.  Wish me luck.
Blog Preview:
Some of my upcoming posts:
Summer Road Trip Wrap-Up
Sending My Baby Off to Kindergarten
The Drama of a Slumber Party
This is 90
The Mystery of Chakras
Project Organize Allie
Recipes: Mom and Dad's Pepper Relish
The Trials and Tribulations of Seventh Grade
Comment below and you're entered to win a signed copy of The Good Wife by Jane Porter and a Starbucks gift card, so you can enjoy your own Pumpkin Spiced Latte!  The Good Wife novel is unrelated to the CBS show.  It's the third installment of the Brennan Sisters' Trilogy and it's fantastic.  It's a story of love, grief, forgiveness and finding your true self.  Also be sure to check out Jane's new publishing company, Tule Publishing, and like it on FaceBook. The winner will be picked next Friday, the 27th.
What do you think?  It was kind of a melting pot of stuff, but I want to know what you're excited about and grateful for!  Who or what show are you hoping will win an Emmy?  Do you watch The Good Wife?  What have you been reading?  What's your favorite thing about autumn?  Do you consider yourself organized?