Lately I've been doing a lot of writing and this has cramped my reading style. As you know, not much comes between me and my books – just ask my neglected husband and children.   I'm joking!  Kind of…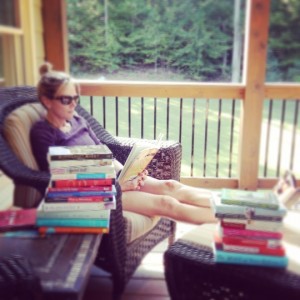 Seriously though, I'm way behind on my reading. My "to-read pile" is starting to pass my "read pile."  Also, I have reading goals I set for myself (dork!) and book reviews that are due.  Yikes!  Adding to this panic is the fact that in addition to four assignments I have due this week – I leave for the Type A Parent Blogger Conference early Friday morning.  Once I get back, I'm planning to refocus some of my energy on reading.  These are the books I'm going to enjoy next.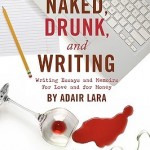 Nuked, Drunk and Writing: Shed Your Inhibitions and Craft a Compelling Memoir or Personal Essay by Adiar Lara.  This was recommended to me by my instructor for the Her Stories Essay Writing Boot Camp.  I'm really enjoying it and it's been helpful – I just haven't had time to finish it!
A Hundred Pieces of Me by Lucy Dillon.  A book I'm reviewing for Chick Lit Plus.
These Few Precious Days: The Final Year of Jack and Jackie by Christopher Andersen.  I've wanted to read this book forever, but just haven't found the time.  I'm a little Jackie obsessed.
The Essential 55: An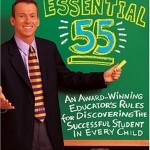 Award Winning Educator's Rules for Discovering the Successful Student in Every Child by Ron Clark.  I'm embarrassed to admit that I bought this book five years ago.  Unfortunately, some recent hiccups with one of my children compelled me to pull it off the shelf and add it to my short list.
The One and Only by Emily Giffin.  This book received such mixed reviews.  I'm shocked because I'm a HUGE fan and kind of thought Emily Giffin could do no wrong.  I recently saw her on a local talk show (she lives in Atlanta) and I became intrigued with the (controversial) plot.   I'm giving it a try.
The Lost Continent: Travels in Small Town America by Bill Bryson.  I picked this up on a whim recently, because I love discovering small towns when we're on a road trip.  I also loved Bryson's book One Summer: America 1927, which made my list of favorite books last year.
In addition to reading books, I listen to them (geek!). This has helped me experience more literary pleasure than if I relied on my eyes alone.  Plus, it makes the carpool and road travel hours much more pleasant.  The following books are in my Audible queue.
Theodore Rex by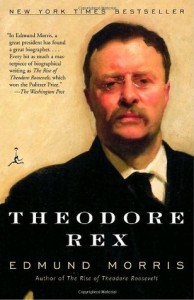 Edmund Morris.  This one is going to take a while – it's twenty-six hours long!   I really enjoyed The Rise of Theodore Roosevelt, so I'm looking forward to this sequel.  Diane, if you're reading this, thank you for the recommendations.
The Comfort of Lies: A Novel by Randy Susan Meyers.  This has been on my wish list for a while, but I finally pulled the trigger because her new book is coming out soon. Lies has received really good reviews – and I love the title.  Also, Meyers has a great blog for writers.
Brain on Fire by Susannah Cahalan.  Everything in the previous paragraph applies to this book too, except for the blog and a new book coming out.  It's been a few weeks since I've read memoir, as well.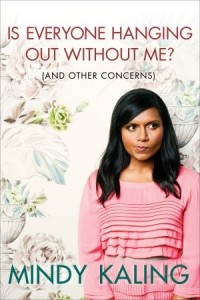 Is Everyone Hanging Out Without Me? (And Other Concerns) by Mindy Kaling.  Okay, for real, ditto the Brain on Fire paragraph.  Seriously – everything.
A Walk In The Woods: Rediscovering America on the Appalachian Trail by Bill Bryson. This book has been recommended to me three times in the last week.  You don't have to hit me over the head a fourth time.  Besides – it's Bryson!
One Last Thing Before I Go by Jonathan Tropper.  I adored This is Where I Leave You and I want to enjoy some more Tropper.  I hope this one lives up to my high expectations.  Love the title, too.
---

This post has been a link up with Mama Kat's World's Greatest Writer's Workshop. This week's prompt (I verified, lol): "Tell us the top six books on your list to read next."
♦
What are you reading, or planning to read?