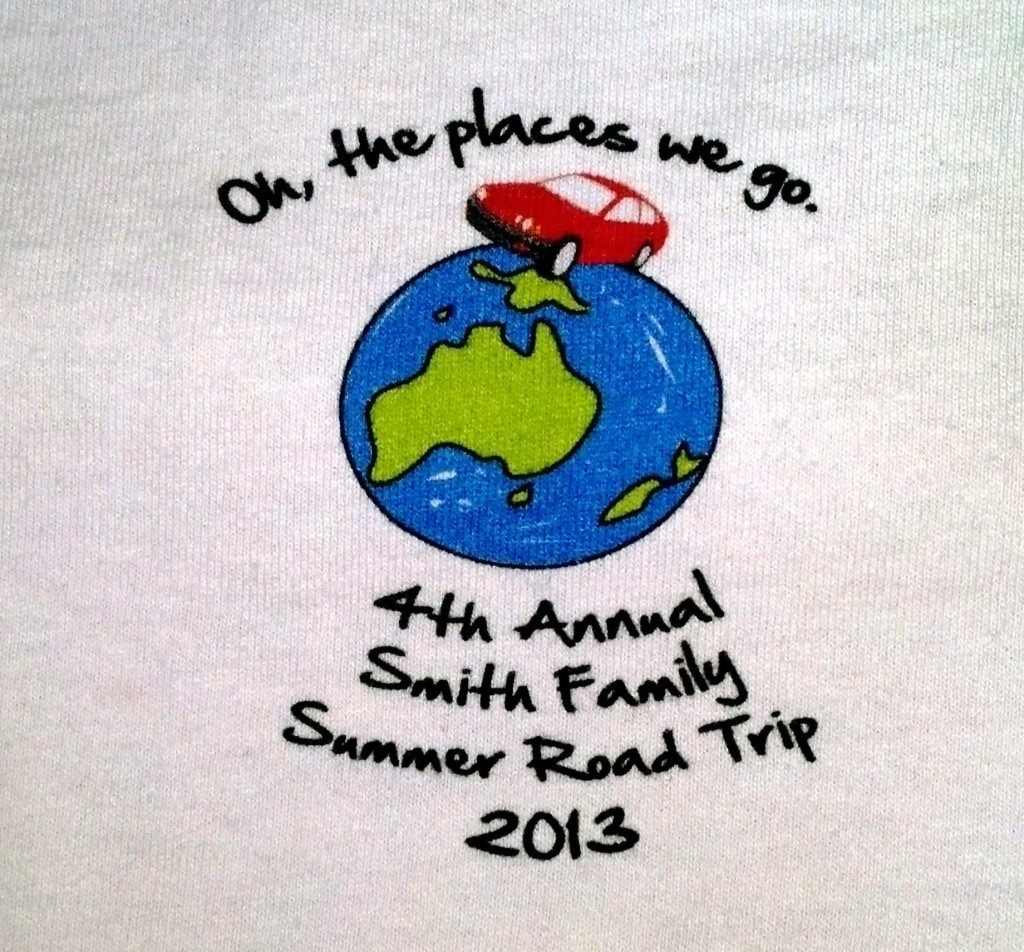 It's hard to believe it's almost the end of September and I haven't even started on my Summer Road Trip scrapbook.  Usually it's completed within weeks of our return home.  At the beginning of August a friend contacted me to ask why I hadn't posted a "wrap-up" of the road trip, like I usually did.  Sadly, it hadn't even occurred to me to do one.  It was a very tough summer and I was in no hurry to revisit it.  I can say with the benefit of hindsight that my broken heart wasn't up to travel this summer, especially travel that requires a great deal of physical energy, mental acuity and the excitement to experience and do new things.  I was lacking all three, as my son would say – "Epic Fail."
If it hadn't been for the fact we were scheduled to meet my cousins in the Grand Canyon (a trip that had been a year in the making), I would have scrapped the whole thing.  At the end of each day, writing the daily Road Warrior Momma blog was a chore.  I can see that now, after reading each and every post again, in preparing to write this.  The entries are badly written, with so many mistakes!  I'm embarrassed that I posted those entries.  I apologize.  I've tried to clean them up as best I could, but I'm warning you in advance in case you click on any of them.  I also neglected to even write about our last stop in Indianapolis!  I threw up a post on RWM today with photos, for those of you who are interested.   The other thing I noticed was that I didn't take many pictures, probably only half of what I usually do.  You won't see many of me either, because the sadness in my eyes was palpable, even in pictures.
Originally, the road trip had been schedule to start right after Memorial Day.  The kids and I were going to see Ed & Kelly in Michigan, before heading east to see Aunt Gin in Rehoboth Beach and then north  to explore more of my beloved New England.  We'd planned to be home by June 20th, to celebrate Rich's birthday and do laundry, before heading out west.  Those three weeks were canceled, as we had funerals and memorial services to attend in Michigan, Pennsylvania and Florida.  After that trifecta was complete, we returned to Michigan for a week.
The kids and I headed out for Part 2 of the road trip on June 27th, as documented on Road Warrior Momma.  Then, after what most would call a mental breakdown, due to the anxiety of caring for four very sick children, on the road and in hotel rooms, with outdoor temperatures exceeding 100 degrees, I changed our plans once again.  Lubbock, Dallas (part 2), Jackson and Birmingham were scrapped.  I took a left hand turn out of Texas and headed back to Michigan.  The journey across the Midwest matched my mood, as we often drove through torrential storms.  We arrived in Michigan on July 18th, just in time to quietly celebrate Cammy's 6th birthday.
In Michigan, Kelly and I comforted each other and took the kids on a mini-trip to Mackinaw Island, which was beautiful!  We also gathered with her amazing family for what would have been Edmund's 42nd birthday.  God bless Kelly's family for making what was sure to be an awful day, bittersweet.   Edmund would have wanted that.
Once home, reentry proved to be difficult for me.  Without navigational tasks, suitcases and the always pertinent question of "Where are we going to eat dinner?" to distract me, I slipped into a funk.  So Rich took the kids and me to Hilton Head, for our last weekend of the summer.  It was good quality family time.  Something we should never take for granted!  I know I never will again.
 Our Summer Stats:
Miles Traveled:
14,064
Gas Consumed:
You do not even want to know!
Most Expensive Gas:
Williamstown, MI (about halfway between Lansing and Detroit) – $4.39/gallon
Cheapest Gas:
Greenwood, LA – $3.14 /gallon.
States Visited (not just driven through):
13
Cities (had to eat, pay for an attraction or sleep there):
37
State Capitals
12
Presidential Libraries
5
Museums:
9
Zoos:
2
National Historic Sites/National Parks:
10
Beaches:
Sadly, only one this year – Hilton Head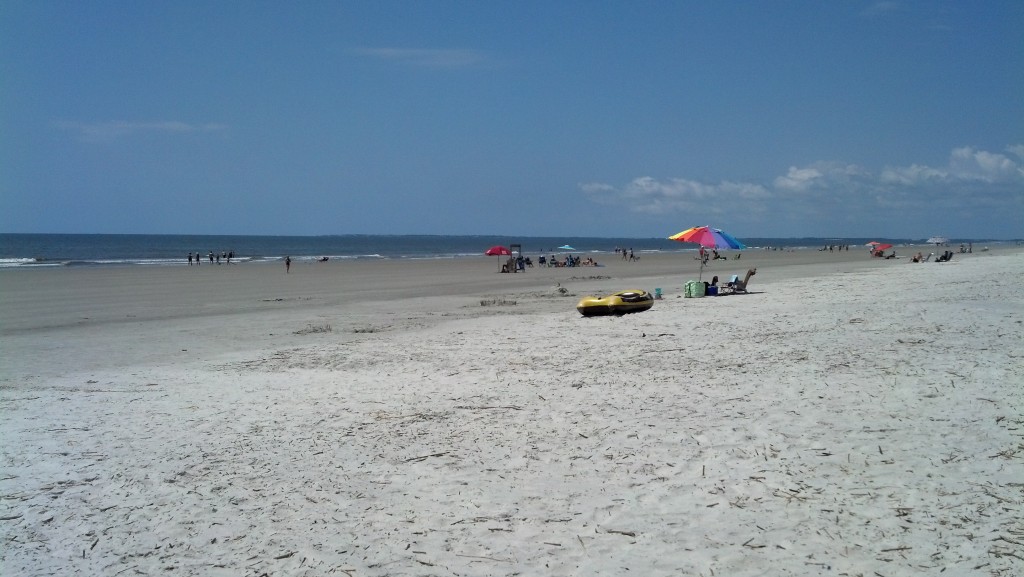 College and University Campuses:
4
Boat Rides:
6 – The Mackinaw Ferry, the Brewis boat & the Schumacher boat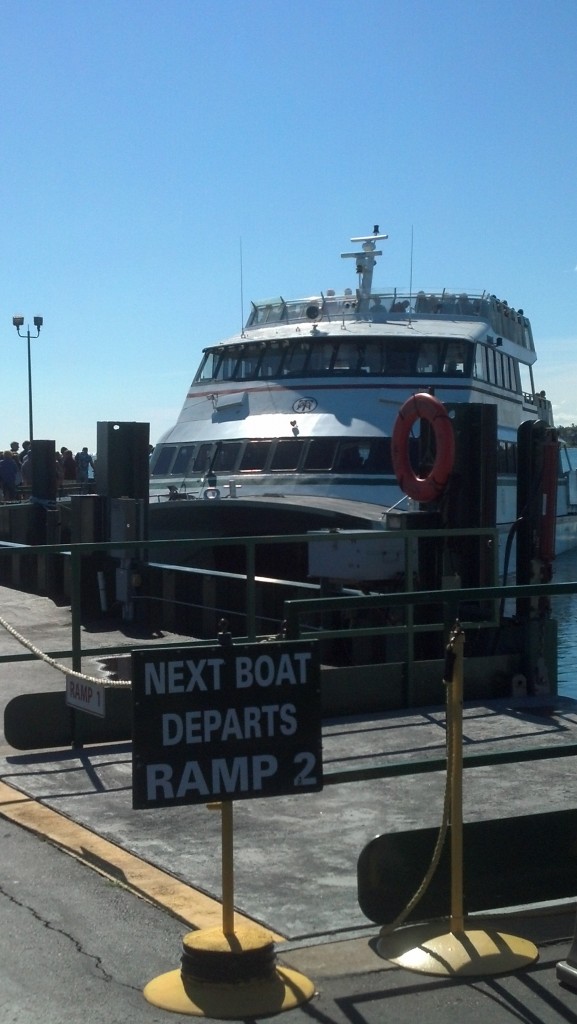 Tramway Rides
1 – To the top of Sandia Mountain
Train Rides
2 – The Toledo Zoo & Greenfield Village
Speeding Tickets:
O – and not pulled over once!  A summer first!  Sadly, Kelly did get a ticket in downtown Detroit for turning right in a no-turn lane.  The COP was an asshole.  Sorry, but he so was.
Hottest Place:
Phoenix, AZ – 107 degrees on July 4th
Coldest Place:
Gladwin, MI – 50 degrees on July 23rd!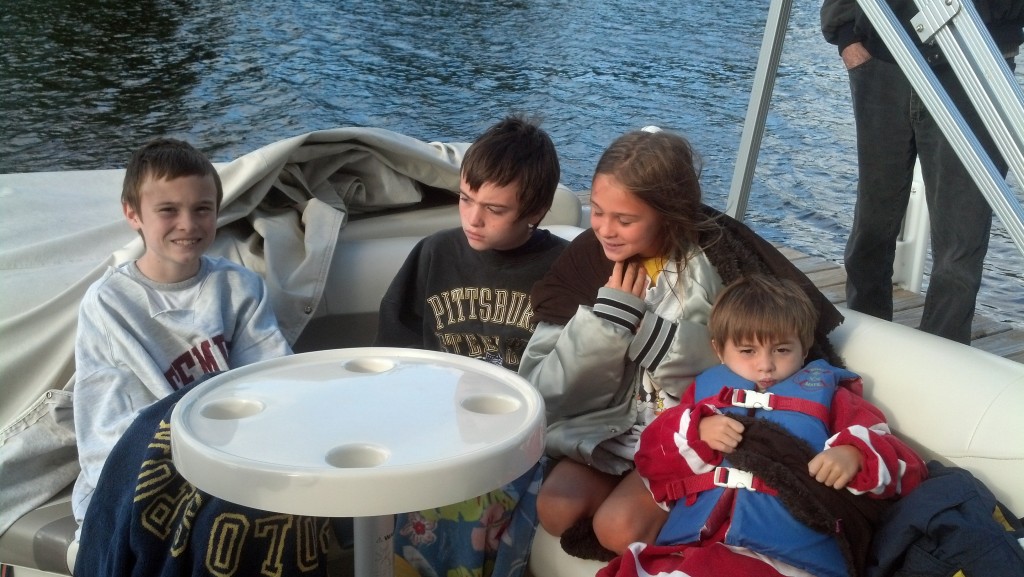 Highest Elevation:
Sandia Peak in Albuquerque, NM – 10,380 feet
Lowest Elevation:
Hilton Head Island – 10 feet!
Nicest Hotel
Marriott's Camelback Inn – heaven!
Hotel That I'll Never Go Back:
Springhill Suites Austin South – found a dirty diaper under the bed – yuck!
Brush with Fame:
In Allen, TX we stayed in the same hotel as the Miss Texas contestants.  The reigning Miss Texas greeted us in the lobby.
Reunions:
My brother's high school friends, who I hadn't seen in 8 years (since his wedding), in Adamstown, PA.  Thank you for being such good friends to my brother, and I really hope we meet again, in happier times.
Various members of the McGrath Family.  Honestly, some reunions were a bit awkward.
The Berniers, after 2 years, in Allen, TX.
Jana, after 20 years!!!!, in Tucson, AZ
The Cochran Cousins (after ONE MONTH) in the Grand Canyon
The Brewis, Shumaker, Hocking, Hale & Sarkin families.   Thank you for making me feel like one of your own.
Reunions We Missed and Hope to Reschedule:
Leslie on Cape Cod
The Brown Family in Pittsburgh
Kendall in Providence, RI
Uncle Lance in Washington D.C.
The Krause Family in Dallas, TX
Funerals/Memorials
3
Items Lost/left behind:
Audrey's Tablet Charger
Allie & Kelly's dresses – including my funeral clothes – in Denver, PA.  They had to be overnighted (Cha-Ching) because I needed the funeral clothes, alas, for another funeral.
All of Allie's dresses – in Scottsdale, AZ.  They were slow mailed to Michigan, I beat them there!
Items Broken:
Car Phone Charger
Mom's Laptop (second year in a row)
Mom's Camera (ditto)
Best Aha Moment:
Runners Up: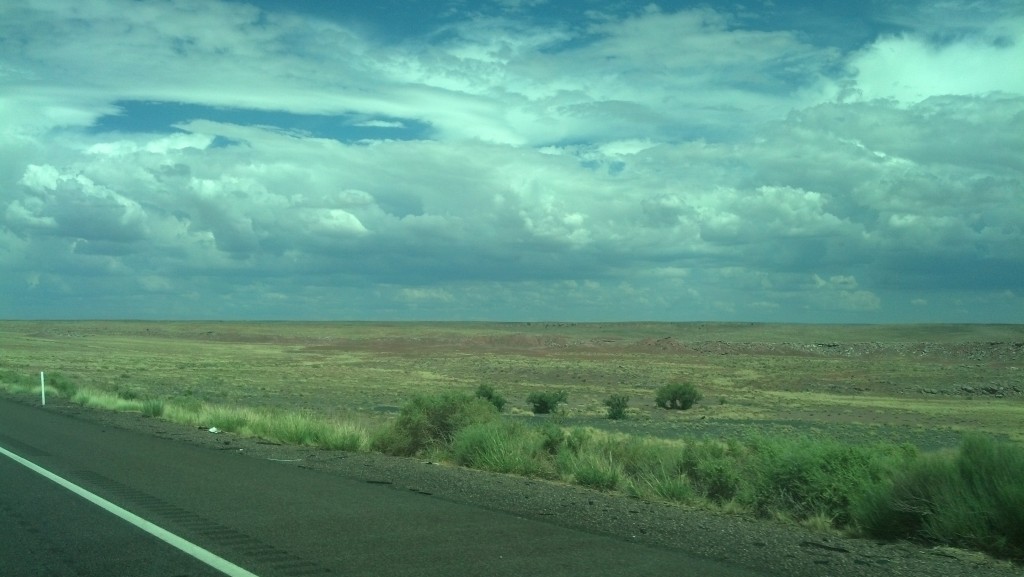 Sailing up to Mackinaw Island and seeing the splendor of The Grand Hotel (they don't make them like that anymore).
Watching a storm roll in over the Grand Canyon.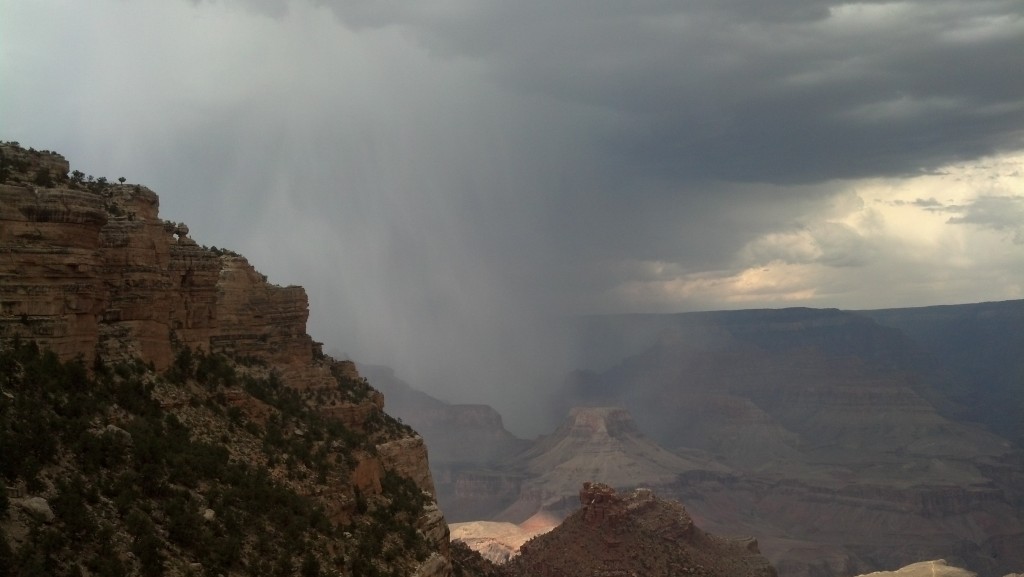 Best Memory:
Sitting poolside at the Camelback Inn, reading a book, drinking a cool beverage and watching my kids – finally healthy – frolic with their cousins in the very same pool I once did with my parents, thirty years before, with the vista of Camelback Mountain as the backdrop.
Worst Memory:
Everything that involved the nasty stomach virus, which attacked all my babies, robbing them of any good memories of the Grand Canyon.
Funniest Story:
Rich's flight to Carlsbad in a teeny-tiny puddle jumper.
Best Money Spent:
The $50 we slipped to the housekeeper at the Bright Angel Lodge, to help me clean up after the kids polluted their room with body fluids.  Seriously, we needed a Hazmat suit.
Worst Money Spent:
The hundreds of dollars we paid for a Hummer Tour in Sedona.  Great view at 5,000 feet, but not worth the motion sickness or the years I lost, when I couldn't find Barrett for about 10 seconds.  I almost joined the vomit club.
Places We Loved that We Need to See Again (and again):
The Camelback Inn
The Grand Canyon
Mackinaw Island
Hilton Head Island
Places We Love Because of People We Love:
Allen, TX
Adamstown, PA
Detroit, Michigan!!!!!
Places We Don't Need to Visit Again:
Monroe, LA
Tallahassee, FL – I'll probably pay for this one, since I do have family there who I love, but I just can't stand it there.
Carlsbad, NM
Albuquerque, NM
Biggest Surprise:
Montgomery, AL is such a clean and pretty city, full of history.  There is so much to do, you would not believe it.  I learned more about the Civil Rights Movement in one day, than I did in the nineteen years I attended school.  Also, I had the best time at the F. Scott & Zelda Fitzgerald Museum; the curator was a hoot to talk with.
Biggest Disappointment:
Albuquerque, NM – I kind of had romantic notions about this city, based on nothing except, I guess my imagination.  It just sounded like a cool place and I'd always heard good things.  Not so much.  Old Town was a big tourist trap, and the city wasn't particularly pretty.  The Sadia Peak offered amazing views, but other than that, I was left wanting (which was why we detoured to Santa, Fe and weren't disappointed).
 ♦
 That was our summer.  Full of adventure, but also marred by sadness.  I wish I could do it all over again, under different circumstances, but I can't.  That's the journey we call life, and we have to take the good with the bad, because what's the alternative?  I know from experience that when people are gone, it's the memories that sustain us.  I'm so grateful that I can continue to make memories with my family and my friends.  No matter what has occurred or what will happen, I'm grateful for this life I've been blessed with – the joy and the sorrow.   I look forward to the years, miles and memories to come.