Jane Porter is one of my favorite authors. Jane has written more than fifty books – women's fiction and contemporary and historical romances. Two of my favorites are Odd Mom Out and Mrs. Perfect, from her Bellevue Wives series. I enjoyed the books so much that I emailed her a fan letter – and she wrote back! And we started a correspondence. Jane has a blog on her website, which I read religiously. In fact, as I wrote in my first Books of My Life post, she was the person who inspired me to start writing for real. We met in person five years ago, when she hosted my book club at one of her "reader's dinners." I was so nervous, I cannot even explain it. Seriously. The woman has had one of her books (Flirty With Forty) turned into a movie – staring Heather Locklear!  Hello!? Writing rock star here.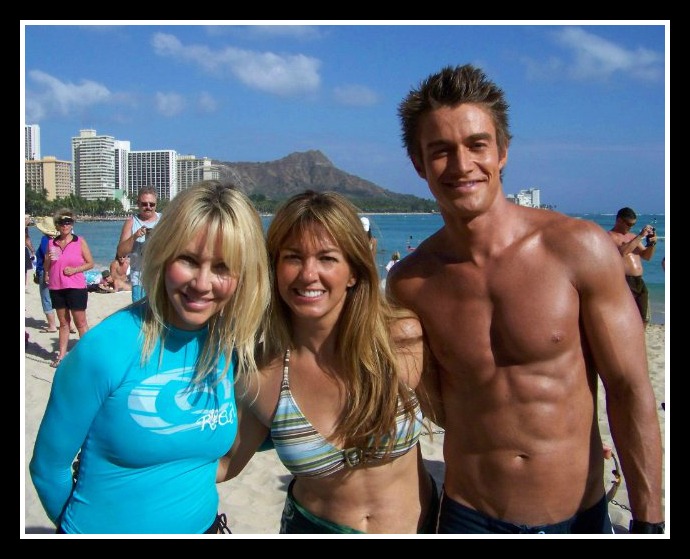 Jane on the set with Heather Locklear and Mr. Hotty – Robert Buckley
My nerves were for naught. Jane is incredibly down-to-earth and very generous with her readers and friends. Since then I've hosted her for a book party at my house, and met up with her at a various conferences and book signings. She's the real deal. My respect for her goes beyond her writing talents – she's an incredibly devoted mother and a kick- ass business woman. When she was unhappy with what was happening in the publishing industry, she decided to strike out on her own. She launched her own company, Tule Publishing. In two short years, Tule has become very successful and is home to a stable of NYT bestselling authors. And Jane herself won the coveted RITA Award in 2014 for Best Novella for her book, Take Me Cowboy (published by Tule), which I read and yes, loved.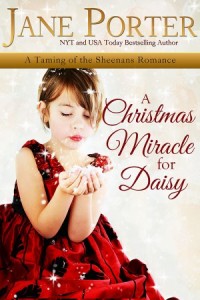 Jane has a new book coming out today, A Christmas Miracle for Daisy. Here's the blurb:
Media Mogul, Cormac Sheenan, had no desire to become a family man, but when his two year old goddaughter, Daisy, is orphaned, he adopts her, moving her from Montana to his home in Southern California, and becomes a devoted single father, juggling parenting duties with running his successful publishing, TV, and radio enterprise.
But two years later a frightening incident at Daisy's school, shakes Cormac, and he decides to move Daisy–and his business–back to Montana where life is simpler and he has family nearby.
Now four, precocious Daisy strikes up an unlikely friendship with Marietta's seasonal Santa Claus, and believes he's the real thing, even though Cormac points out to her that this jolly old Kris Kringle is renting a room at Bramble House, not living at the North Pole.  Daisy's not worried but Cormac is as Rent-a-Santa has promised his innocent daughter she'll have a mommy for Christmas.
Cormac is livid with Kris.  He's not at all ready to settle down, and he's definitely not getting back together with his old flame Whitney Alder, so Santa can stop playing match maker as it'd take a miracle to make him fall in love, never mind marriage material.
But that's exactly the kind of miracle our angelic Santa Claus has planned…
To celebrate the release of A Christmas Miracle, Jane is here today to share the books of her life. She's also giving away a copy of her book and some goodies to one of my lucky readers. After you read her interview, comment below for a chance to win. I'll pick a winner on Monday November 30th.
What was my favorite book as a child?
Little Women by Louisa May Alcott
 What was your favorite book that you read for school?
Edith Wharton's House of Mirth
 What's a book that really cemented you as a writer?
I loved The Thorn Birds.  It was sweeping and emotional….a saga with history and depth.  I loved the scope and the characters.  I knew after reading it that I wanted to be a commercial fiction novelist, too.
 Is there a book that you've read over and over again?
I rarely read a book over and over.  I don't like watching movies a second time, either.  Not sure why.  I am probably missing out.
 What's a classic you're embarrassed to say you've never read?
Anna Karina
 What's a book you've pretended to read?
Moby Dick
 What's a recent book you wish you'd written?
JoJo Moyes' Me Before You
 What's a favorite movie adaptation of a book you loved? Worst adaptation of a book you loved?
I love all the BBC adaptations of Jane Austen's novels.  I think they are really well done.  I'm not sure about the worst as I'm selective about which books into movies I see.  If the review isn't good, I rarely go.
 The books I read to my children:
Virtually every picture book available….and all the Boxcar Children series, along with the Spiderwick Chronicles.  I never did read any of the Harry Potter series to them.  Those books were just too long!
 What was an illicit book you had to read in secret as a child?
The Joy of Sex
 If there were only one genre that you could read for the rest of your life, what would it be?
Romance.  There are numerous subgenres so lots of variety, along with varying degrees of heat and sweet.
 Who is your literary hero/heroine?
I love all the Austen heroines.  They're just smart, strong, cool.
 Have you ever gone into a bookstore and bought one of your books?
Yes!  But not in secret.  I say this is my book and I need copies for a giveaway, or bookclub or whatever.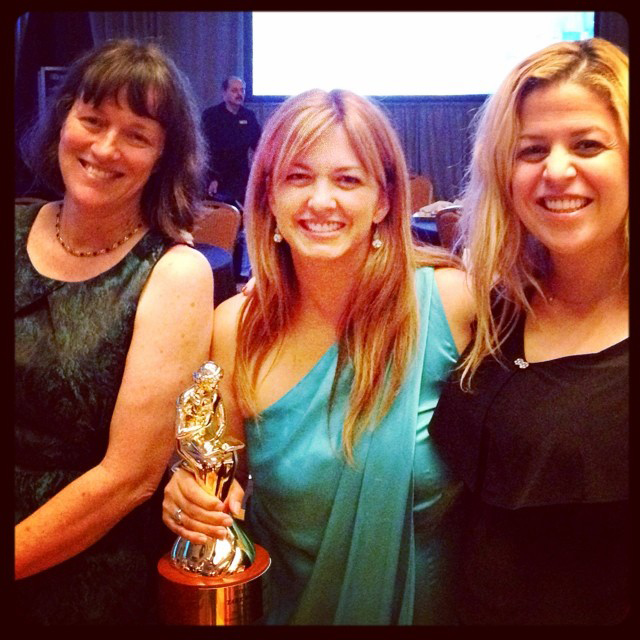 Jane after winning her RITA award in 2014.
 Is there a book you've given multiple times as a gift?
There's a fantastic children's book called, THE FANTASTIC FLYING BOOKS OF MR. MORRIS LESSMORE, that I love giving to author friends.
 What are you reading now?
His Christmas Gift by Sarah Mayberry
 Books or eReader?
Both.
 Do you keep your books or pass them on?
Keep a few of the keepers, but most of the time, I love passing them on.  I love sharing favorite books.
 Do you have a favorite place to read?
When the house is empty, I love to read upstairs in the living room where its bright and airy.  But if the house is full, I'll hide out in my bedroom.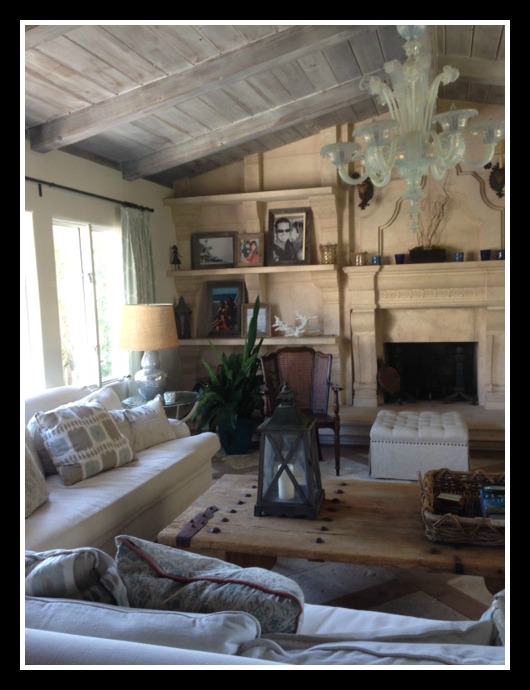 Do you have a favorite bookstore?
Third Place Books in Seattle; Cat Blanco's store in Marietta, Georgia and Kenny's store, Books 'n Greetings in NJ!
♦
Oh, I loved The Thorn Birds and remember my mom reading it. I wanted to watch the mini-series, but she wouldn't let me. So I took her book and read it! I have not read or pretended to read Anna Karina or Moby Dick. The thought of reading either one intimidates the hell out of me. This is the second time that The Joy of Sex has made an appearance in this series. And I've asked for the BBC adaptation of Jane Austen (Colin Firth version) for Christmas, because quite a few blogger friends have recommended it (since I confessed in my interview that I'd never read Jane Austen). And I 've never heard of Cat Blanco's, but since it's in my city – I must check it out.
You can learn more about Jane by visiting her website and you can follow on social media by clicking the links below:
Jane on FaceBook
Jane on Twitter
Jane on Instagram
Jane on Pinterest
Please share your comments and questions for Jane, below. You can read previous "Books of My Life" posts by clicking the links. If you're interested in participating, please email me.
Books of My Life: Tamara (Like Camera)