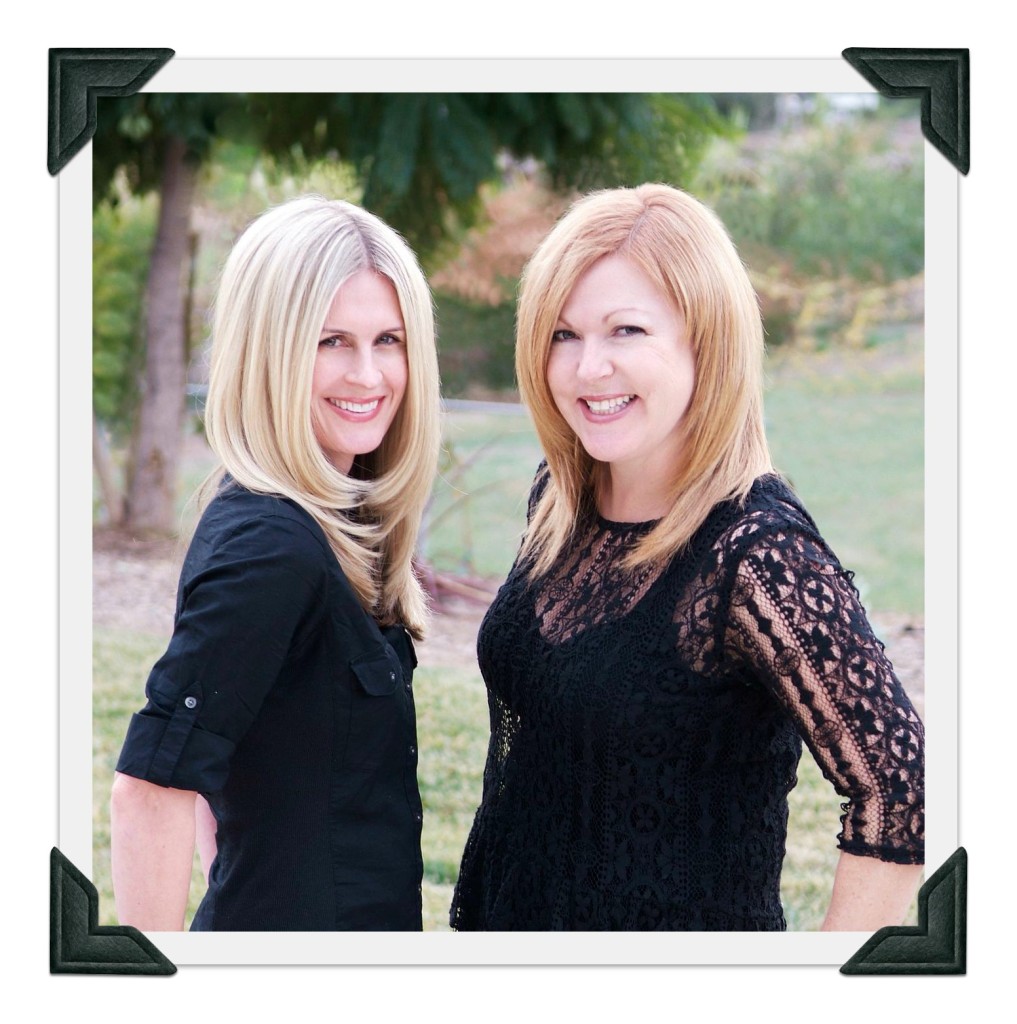 For the life of me, I cannot recall how I first got turned onto book blogs. One of the first blogs I visited regularly was Chick Lit is Not Dead, which was hosted by Liz Fenton & Lisa Steinke. To my bibliophilic pleasure I won many, many books just from reading the site. Soon after I started following Liz and Lisa, they landed a publishing contract for TWO books. It was evident that they were head for big things! Their blog is now a part of their author website, and they're still giving away tons of books. I urge you to check it out!
These ladies have written and published three books – all of them gems. The first was Your Perfect Life ( the book won my favorite cover award in 2014), which was about two friends who have a Freaky-Friday-like swap of their very different lives. Casey and Rachel learn a lot about themselves from walking in each others shoes – and they're not exactly sure if they want to go back to the way things were! The Status of All Things (one of my favorite books of 2015), examines how FaceBook can affect our personal lives. Kate is a woman who lives to post her latest startus update, curating "the peferect life." After her fiancé dumps her on the eve of their wedding, she's not quite sure what to post.
Today is publication day for Liz & Lisa's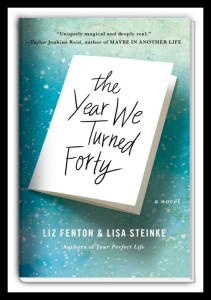 third novel, The Year We Turned Forty. I read an advanced copy of the book and I loved it. It's really, really good. Three friends get the chance to go back to the a pivotal year in their lives, when they truned forty, so they can correct past mistakes. Of course, these little life-tweaks will darstcially change their futures and that may or may not be a good thing!
Liz & Lisa are great supporters of their fellow authors, and I wanted to support them on their big day by helping get the word out about their book. I thought a "Books of Your Life" interview would be perfect – and I'm honored that they felt that same!
♦
What was your favorite book as a child?
Liz: The Sweet Valley High series was pretty much the best thing ever.
Lisa: Anything by Judy Blume or Beverly Cleary!
Is there a book that you've read over and over again?
Liz: Summer Sisters by Judy Blume
Lisa: Eat Pray Love by Elizabeth Gilbert
What's a classic you're embarrassed to say you've never read?
Liz: To Kill a Mockingbird—I never read it! Sorry, Harper Lee!
Lisa: Anna Karenina
What's a recent book you wish you'd written?
Liz: Luckiest Girl Alive by Jessica Knoll. It's amazing.
Lisa: Come Away with Me by Karma Brown. The twist at the end is amazing.
What's a favorite movie adaptation of a book you loved? Worst adaptation of a book you loved?
Liz & Lisa: They did a brilliant job adapting The Devil Wears Prada to film! We've seen it so many times!
The books I read to my children:
Liz: My kids read on their own now—My son loves The Wimpy Kid series and my daughter is devouring The 5th Wave.
Lisa: Tons of Dr. Seuss. (Green Eggs and Ham and Sneeches is a big favorite in our house.) This past Easter, The Velvetine Rabbit also entered the rotation. My daughter loves the story.
What was an illicit book you had to read in secret as a child?
Liz & Lisa: Um, Forever by Judy Blume, of course! It was so naughty!
 What's a book people might be surprised to learn that you loved?
Liz: I really enjoyed Game Change by John Heilemann and Mark Halperin. It explored the 2008 presidential election in such great detail!
Lisa: The Last Season: A Team In Search of its Soul by Phil Jackson. (I'm a huge Lakers fan!)
Who is your favorite character?
Liz & Lisa: We both adore Rachel from Something Borrowed—the way she made us root for her, even though she was having an affair with her best friend's fiancé? Genius.
If there were only one genre that you could read for the rest of your life, what would it be?
Liz: Oh, that's tough! I'm really into suspense right now, so probably that!
Lisa: What Liz said! (We tend to read the same genres at the same time. So if I have to read one for the rest of my life, I will need to talk to her about it!)
Is there a book you've given multiple times as a gift?
Liz: The Power of Now by Eckhart Tolle. It can be life-changing!
Lisa: Eat Pray Love by Elizabeth Gilbert. (As you can see, I'm a huge fan!) Also, Wild by Cheryl Strayed. (Again, big fan!)
What was the last book that made you laugh out loud, and what was the last one that made you cry?
Liz: The Assistants by Camille Perri was really funny. And I bawled like a little baby while reading Somewhere Out There by Amy Hatvany.
Lisa: I laughed out loud while reading All The Good Parts by Loretta Nyhan and I cried my eyes out when reading Come Away with Me by Karma Brown
What are you reading now?
Liz: I just started The Decent Proposal by Kemper Donovan. It's fun!
Lisa: I'm reading First Comes Love by Emily Giffin and Tell Me Three Things by Julie Buxbaum
Books or eReader?
Liz & Lisa: Books! We still love the feel of paper in our hands.
Do you keep your books or pass them on?
Liz & Lisa: Both! We love to share great books will people we love, but some are so good we can't part with. In those cases, we buy our friends their own copies!
Do you have a favorite place to read?
Liz: I love to curl up on the couch with the sliding glass door open so I can feel the breeze.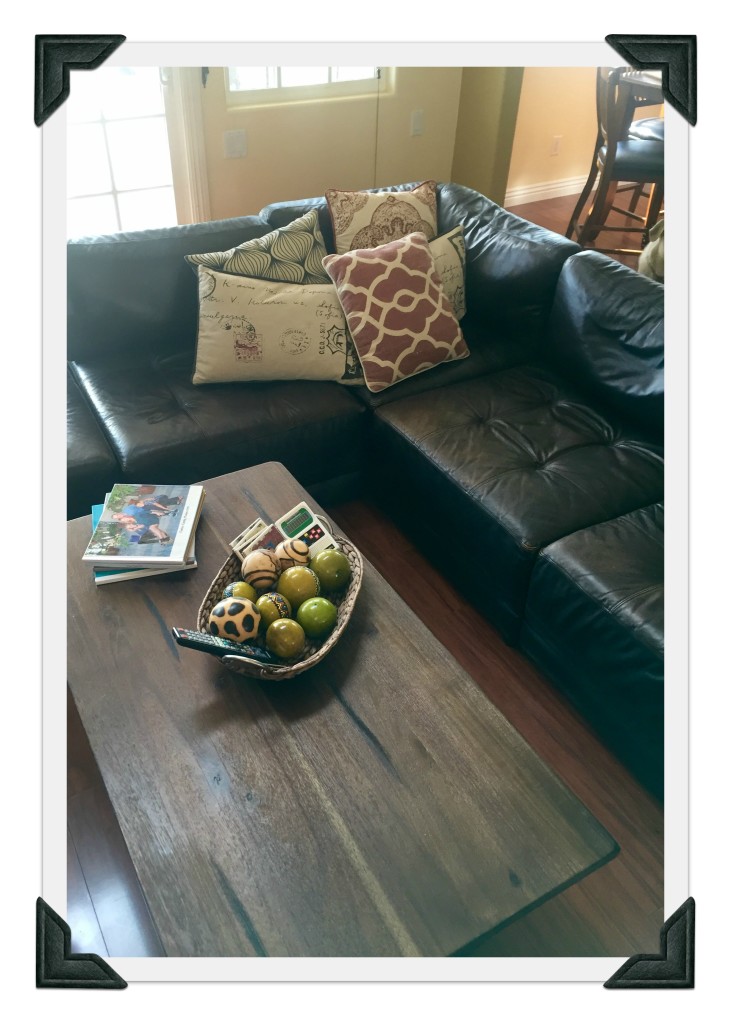 Lisa: On my couch in front of the fire.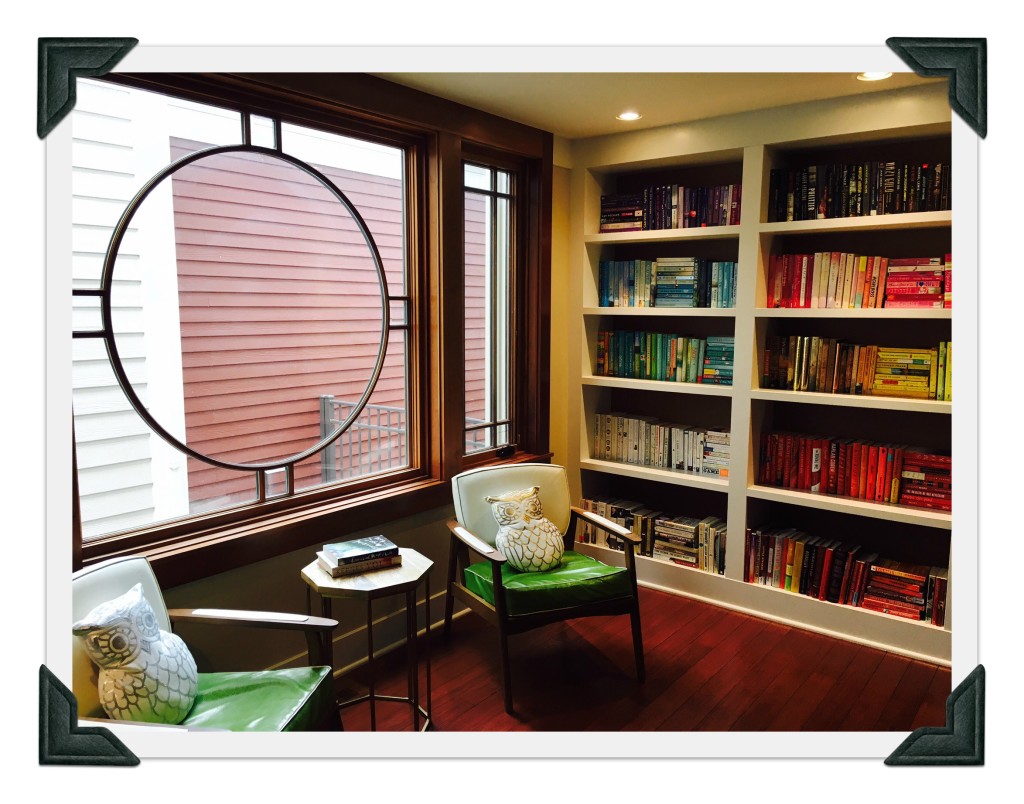 Do you have a favorite bookstore?
Liz: I'm a huge fan of Warwick's, an independent bookstore in La Jolla. It's divine!
Lisa: The Book Cellar in Chicago. They have the best selection of books and they serve wine!
♦
Come Away With me BLEW me away – I was flabbergasted! LOVED Game Change!!!!!  Loved it! I was begging friends and family to read it. Double Down (the sequel, about the 2012 election) was good, too, but lacked the juice of Game Change. I can't wait to see what they come up with for this election – gracious! I listened to Somewhere Out There while I was driving to Florida for Spring Break. I had to stop at a rest stop because I was crying so hard. Heartbreaking.
Thank you so much for joining us. Please leave comments for Liz and Lisa below. They will be on book tour over the next couple of weeks. If you live in Chicago or southern California, check out their website for dates. You can also follow them at following: