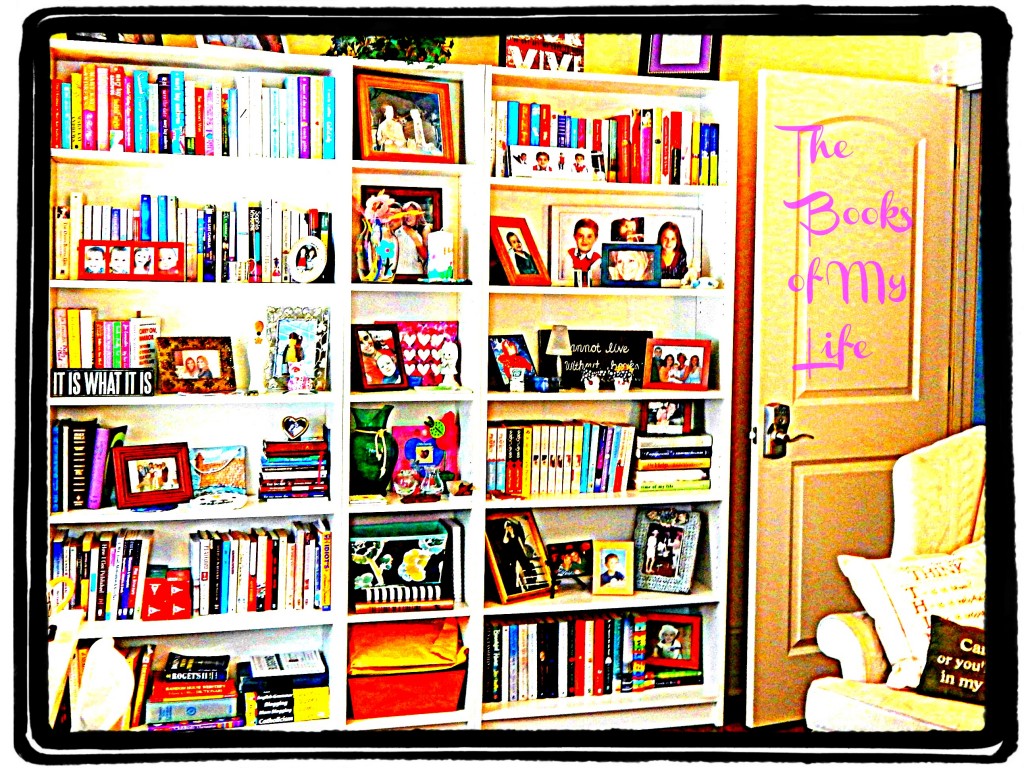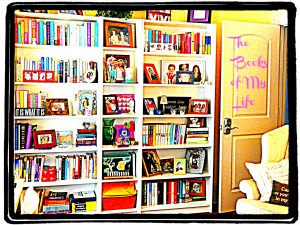 I've decided to start a new series here, based on a column periodically featured in one of my favorite magazines, Entertainment Weekly. From time to time they quiz celebrities (usually ones who have a book coming out in the near future) about the books they've read. As a self-proclaimed book nerd, I love reading these interviews. I thought it would be fun to quiz myself and every few weeks, feature friends and fellow bloggers who also love to dish about books! If you're interested in participating, please email me (allieATthelatchkeymomDOTcom). I'd love to learn more about what you're reading.
What was my favorite book as a child?
I don't remember what books I loved as a young child – but I do have an ancient and battered copy of Cinderella. I must have kept it for some reason. I'll go with that. As a tween, I was a huge V.C. Andrews fan. I read every book she wrote. 
What was your favorite book that you read for school?
Believe it or not, there wasn't one book I was excited to read when I was in high school, but there were very few books I didn't like. Hands down, my favorite was To Kill a Mockingbird.
What's a book that really cemented you as a writer?
That's tough. Almost every book I've ever read has inspired me, there wasn't just one. I was not an English major, so my "writing life" was more of a fantasy for me. After reading many Nora Roberts books while on bedrest (with my twins), and then learning the story of how she got published, something clicked. I began to believe I could do it. After I got friendly with author Jane Porter, who writes romance and women's fiction, I became interested in writing nonfiction. Jane had a blog on her author website in which she was very open and vulnerable about her personal life. That was probably the rabbit hole that led me to the blogging world, which cemented me as a writer more than any one book.
Is there a book that you've read over and over again?
As a rule, I don't read a book twice. I have too many books I want to read to go back and read a favorite. That being declared, there are two books I've read twice. Quantum Wellness by Kathy Freston (I needed a refresher) and Class Reunion by Rona Jaffe. Class Reunion was a favorite book because it takes place during the same time period in which my mother went to college. The book is about four women at Radcliff in the 1950s – my mother was at Pembroke (the women's college at Brown) then. I read it as a teen, and again after I became a mom. So much of it went over my head the first time that I'm glad I read it a second time.
What's a classic you're embarrassed to say you've never read?
Anything by Jane Austen. I don't know how I got by without ever reading any of her novels, but I did. I tried to read Pride and Prejudice about five years ago and couldn't do it. It was hard. I'm embarrassed to admit that.
What's a book you've pretended to read?
I don't believe I've ever pretended to read anything (well maybe a few book club picks). In high school, I did buy the Cliffs Notes for The Red Badge of Courage, because we were supposed to read it over spring break and I didn't. So I guess I pretended with my teacher.
What's a book you consider grossly overrated?
The Twilight series. I'm not alone in that, I know. Recently I read a book that was heavily publicized prior to its publication, The Rocks. I really didn't care for it. Is the author a good writer? Yes. A good story-teller? Nope, not in my opinion.
What's a recent book you wish you'd written?
Anything by Beatriz Williams! I love the way she interweaves the past and the present. And I love the way history is central to her stories. She's witty and a genius with dialogue. Her multi-dimensional characters come to life on the page. And she paints a hell of a glamourous picture. And I'd love to have bragging rights for Bird by Bird by Anne Lamott. I'd be celebrated as being wise, witty and well-read!
What's a favorite movie adaptation of a book you loved? Worst adaptation of a book you loved?
Favorite: Gone With the Wind, The Help, Bridget Jones Diary, and Something Borrowed. Worst: Bonfire of the Vanities(boring), The Valley of the Dolls(laughable), and One for the Money(horrible casting).
What books have I read to my children?
As babies, I loved reading them the Sandra Boynton books (Snuggle Puppy was our favorite), Goodnight Moon, and I'll Love You Forever. Audrey and I really enjoyed the Junie B. Jones books and the American Girl Doll stories. She loved the Rainbow Fairies series, but I found them to be dreadfully dull. Cammy and I are devouring the Magic Treehouse books. We're going to read every single one!
Is there a book you've given multiple times as a gift?
Yes. Carry On Warrior by Glennon Doyle Melton. I love that book and there's something for everyone in there – plus she's so easy to read.
What was an illicit book you had to read in secret as a child?
My mother was pretty liberal about my reading. She didn't say no to anything: Harold Robbins, Sidney Sheldon, Judy Blume, and Judith Krantz – I read them all. I think it enabled her to avoid discussing sex with me. In fact, my sixth grade English teacher took a book away from me because it was "dirty" (it was a novel about the TV show Dallas, and yes, pretty explicit). I went home and told my mom and she was really mad. She called the school and made noise about censorship. The book was returned to me the next day.
What's a book people might be surprised to learn that you loved?
Gone Girl. I don't read thrillers or "dark" books, but I felt left out with this one and had to read it. I loved it.
If there were only one genre that you could read for the rest of your life, what would it be?
Can I say the novel? That's cheating, isn't it? I'd say women's fiction (which is different than chick lit, despite what some of my friends may say!).
What was the last book that made you laugh out loud, and what was the last one that made you cry?
Happily Ali After by Ali Wentworth made me cough up food and shoot coffee out of my nose. She is so damn funny – and shameless. Kristin Hannah's The Nightingale gutted me. I cry just describing the book to people. I was in a hotel room in Chicago, hyperventilating when I read the end. I totally freaked my kids out. They're still not over it.
What are you reading now?
For book club I'm reading The Marriage of Opposites by Alice Hoffman. Not my type of read – but I am enjoying it. For review, I'm reading The Perfect Comeback of Caroline Jacobs by Mathew Dick. I'm listening to The Art of Memoir, by Mary Karr. Next up in the queue: Big Magic by Elizabeth Gilbert, Killing Reagan by Bill O'Reilly, and The Last Summer at Chelsea Beach by Pam Jenoff.
Books or eReader?
Books – forever and ever. I will be the girl you see chained to the last standing brick and mortar bookstore, with the local news filming as the bulldozer approaches. It won't be pretty.
Do you keep your books or pass them on?
I used to keep every book, but I am a prolific reader and even I was feeling claustrophobic. Just last spring, I cleaned house a bit and got rid of almost 400 books! Now I'm trying to only keep the books I adore.
Favorite place to read?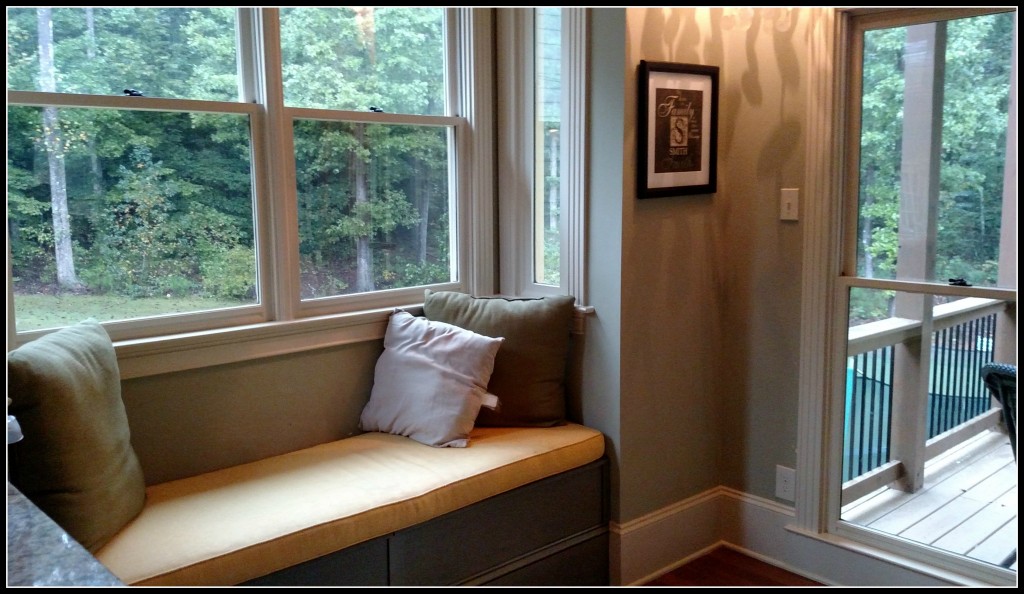 The beach, with a cold beer in my hand! I have a favorite nook at home, but sadly I don't read there very often. Most of my reading is done at night in bed or in my car waiting for the kids.
Favorite bookstore?
I do love Barnes and Noble, my favorite is in Poughkeepsie, NY. It's huge! When we travel, I always check out the local independent bookstores. My favorite is Browseabout Books in Rehoboth Beach. The kids love it, too. My aunt lives there and whenever we're in town, we visit the store multiple times.
If you're interested in participating, I'd love to have you! Please email me – allieATthelatchkeymomDOTcom
What are the books of your life?