It's that time again – to share with you all the things I'm excited about!  Although my "Excited" posts are some of my favorite to write, I confess that my primary motivation for this particular blog is to get something up, because I've been super busy and haven't had time for a Latchkey Mom blog.  My apologies!  I'm also including a giveaway with this post, to entice you to share with me what you're excited about.  I have a couple books, a Latchkey Mom necklace and an American Express gift card to give to one lucky person who comments below.  I'll announce the winner on Tuesday, after 5p.m.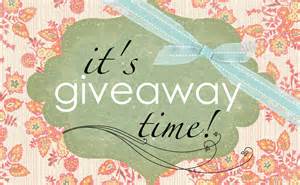 My First Blog Tour – Starting on Monday, I'll be participating in my first blog tour/crossover with some other bloggers about Clean Eating Week.  I've committed to eating clean for a week and blogging about it.  My post will be on Monday, followed by Allison from Go Dansker Mom, Amy from Hot Breakfast, and Holly from Desert Momma.  We're going to share our individual clean eating plans, recipes, experiences and results.   Wish me luck, and be sure to check in with all of us next week.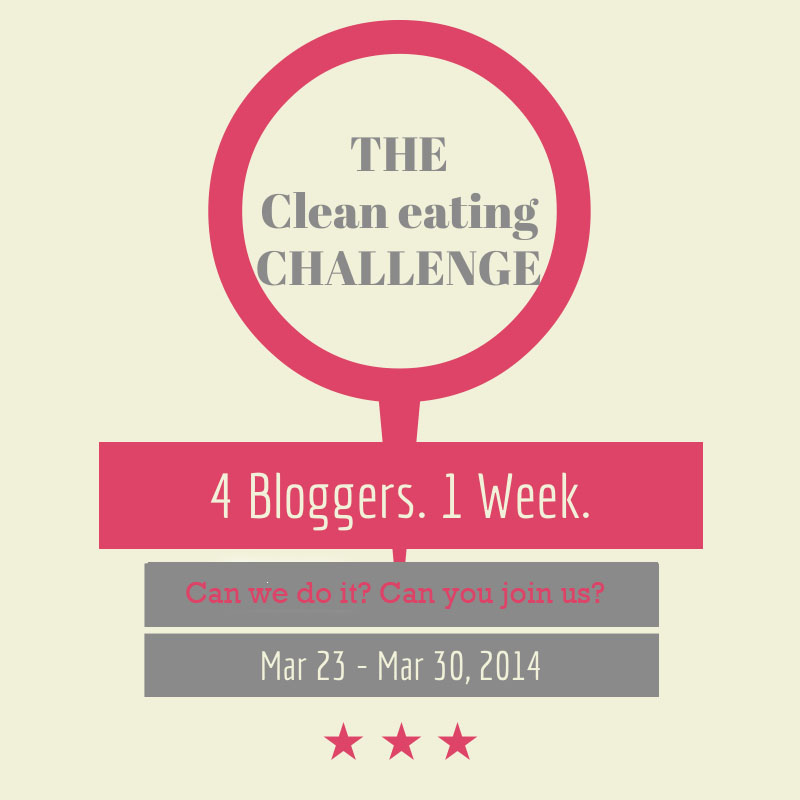 My First Blog Series – April is Autism Awareness Month and I'm going to feature my first "series."  Each week I'm going to interview someone I've met on our journey about their experiences with autism.  I'll also be featuring links to other autism articles and hopefully do some fundraising, as well.
The Sun is Back! –  We had a little warm tease a few weeks ago, and then plummeted back to cooler temperatures.  Yesterday was the first day of spring and the sun is back – hopefully, for good.  Warmer temperatures mean porch time, which is great for reading!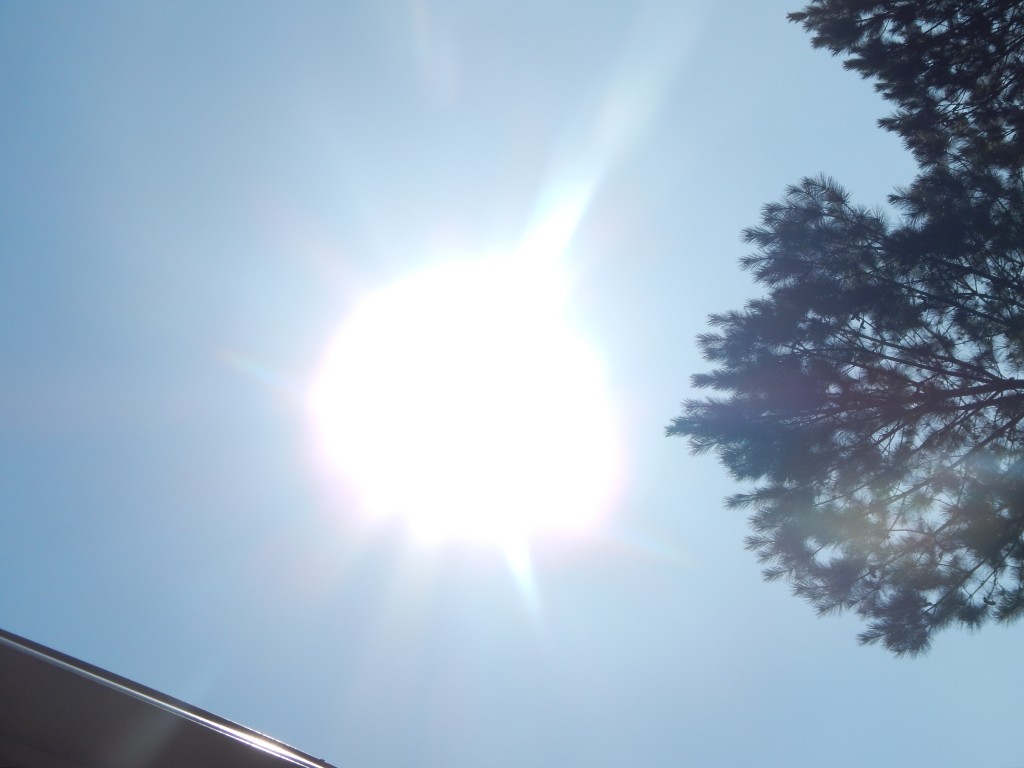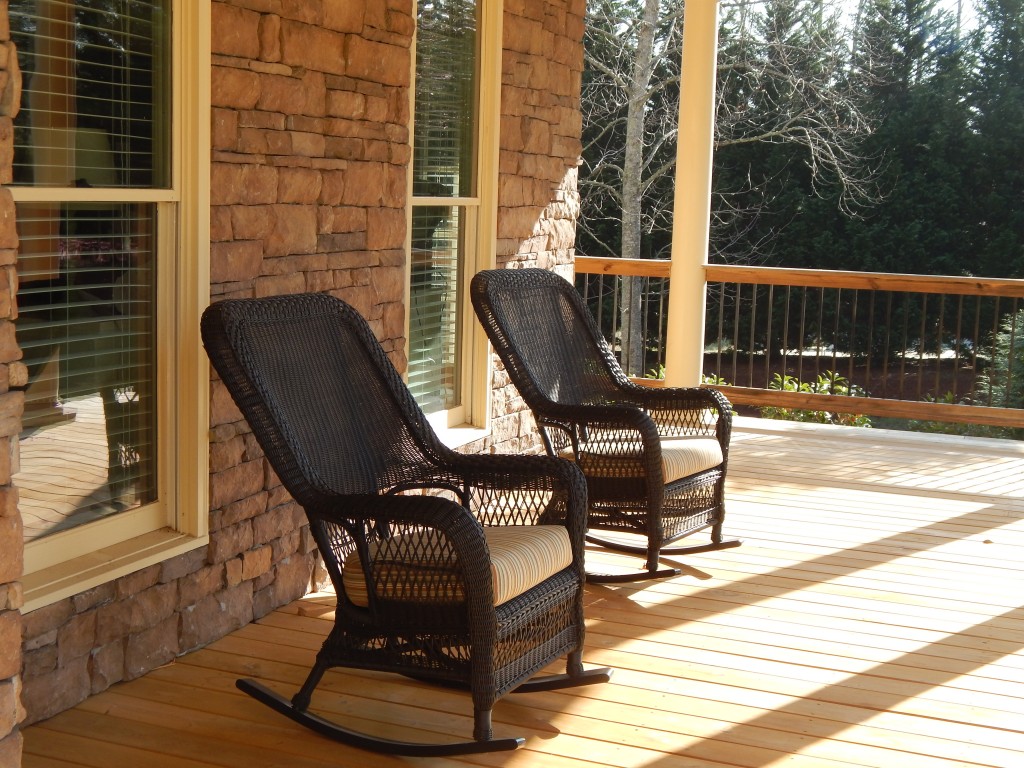 New Books Coming Out –  I'm excited to read new memoirs by Judy Greer and Rob Lowe (to be published on April 8th).  I loved Rob's last book, Stories I Only Tell My Friends, so I'm eager to read the sequel.  Also out on April 8th is the travel memoir by Jennifer Coburn, We'll Always Have Paris, which I've already read.  The review is coming soon on Chick Lit Central. The book is fantastic and a must read for moms, travelers and people who've grieved the loss of a parent.
My Tulips – The daffodils are blooming (and gorgeous), and the tulip leaves have made an appearance.  This is our fourth spring in our house and I have had NO luck with my tulips.  Looks like times are a changing!  Fingers crossed that I'm not jinxing myself by writing this!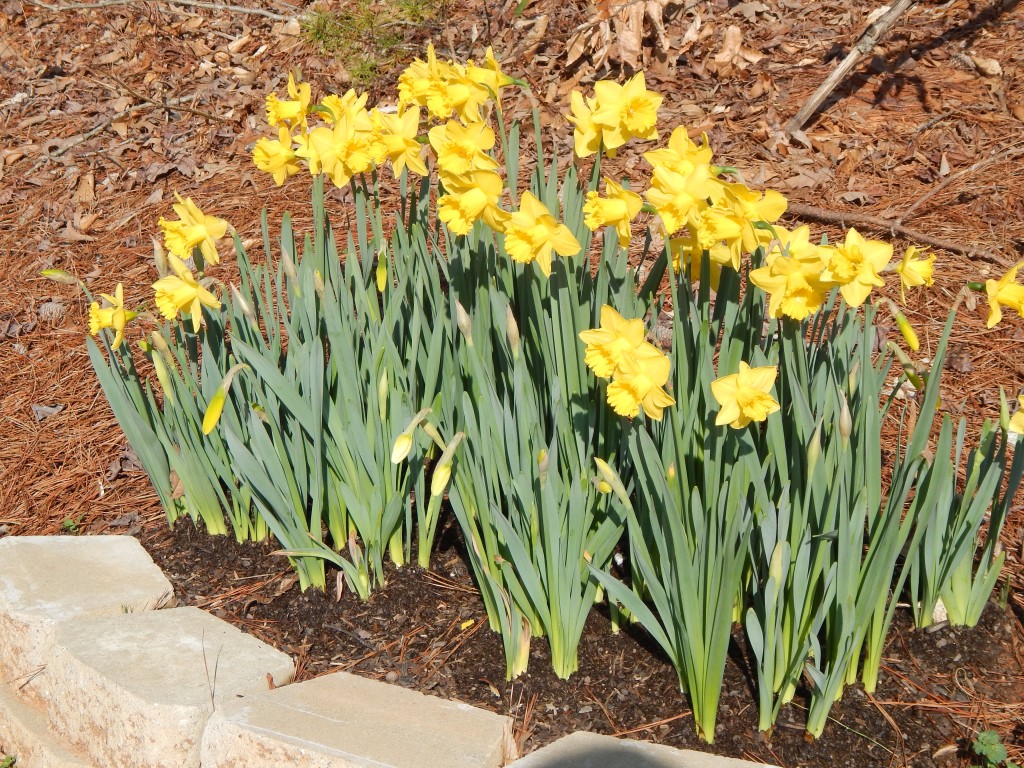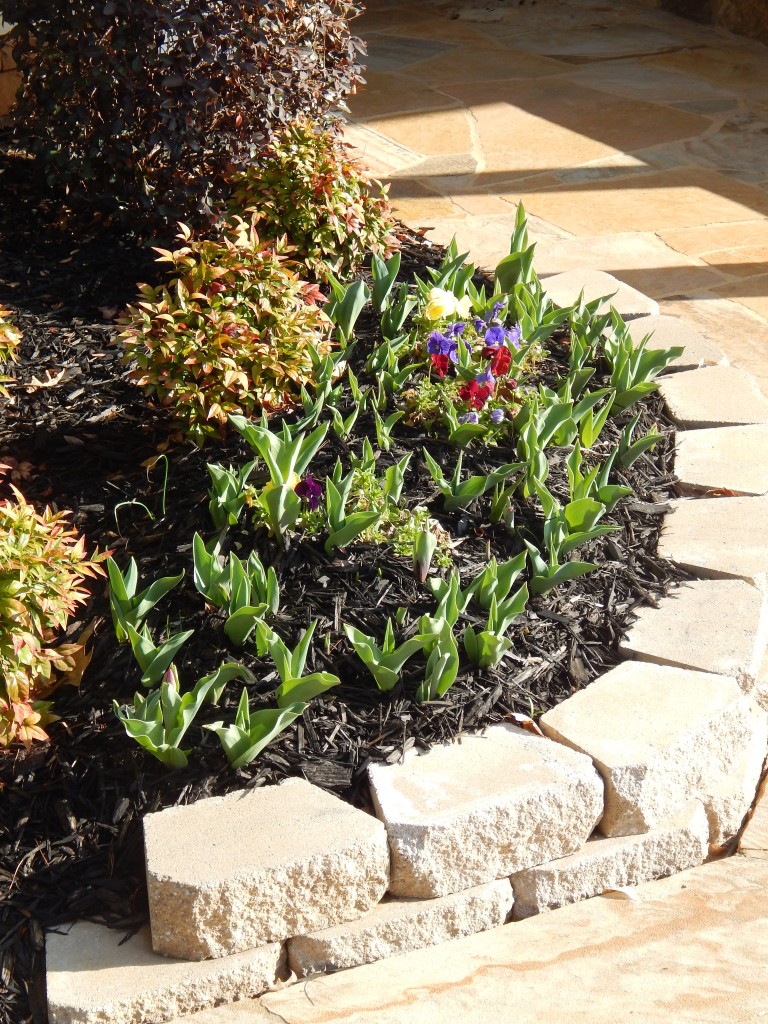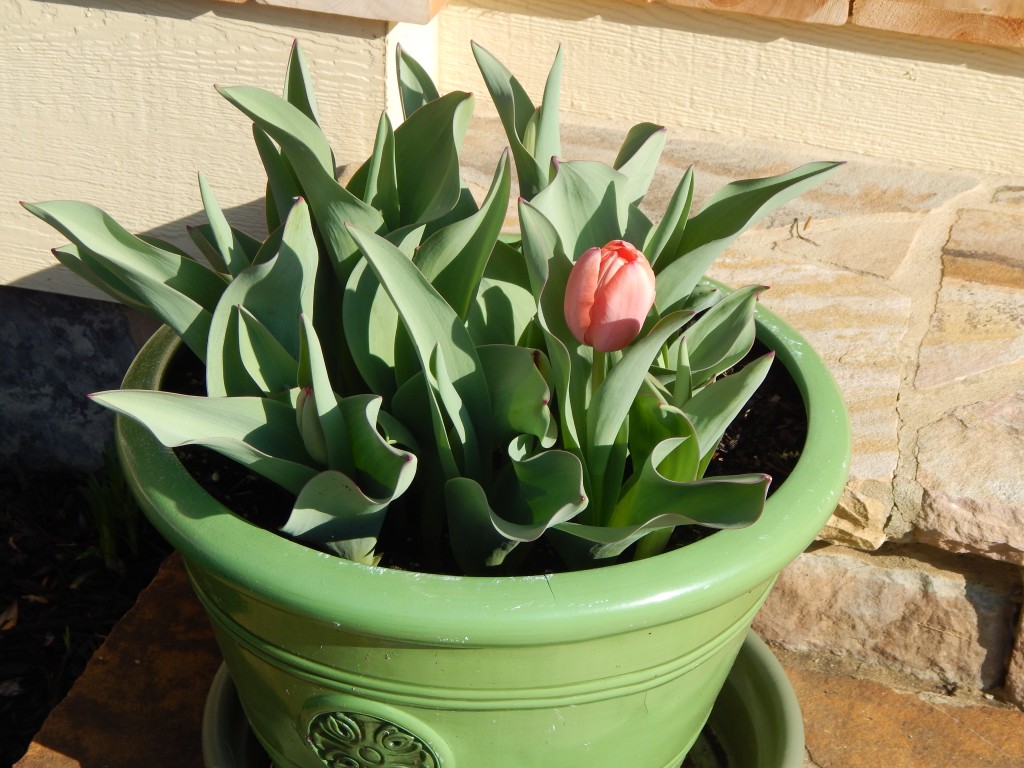 Spring Break – Momma needs a break from the morning routine, the extracurricular schedule and homework!  I'm also looking forward to seeing my family, the Cochran Clan and the Brewis Bunch.  My only trepidation is that our car will be heading north, to Michigan – where it's cold, and there's still snow on the ground.  It must be love.
Weddings – We're soon going to have the honor of hosting the wedding of our friends, Lise and Tony .  I can't wait to see them get married!  Then, only a month later, I'm returning to Michigan for the wedding of Katie and Steve.  I love weddings.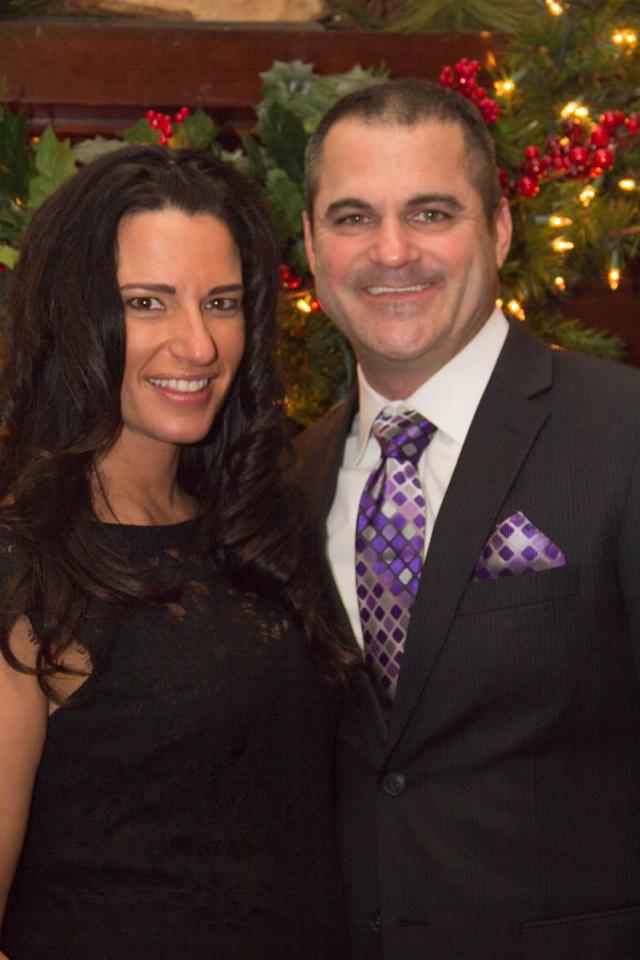 Lise & Tony
Mad Men – My favorite show returns to television on April 13th!!!!!  I cannot wait to see what's in store for Mr. Draper and gang.  Frustratingly, I have heard no scoop about season seven, which sadly, is the last one.  A few publicity pictures have been released and based on hair and clothes, I'm guessing we're in 1969.  Megan is still around, which is disappointing, but Betty is looking hot – so you never know what will happen.  Be prepared – once the season begins, I'll be obsessed and writing about it.  Probably a lot.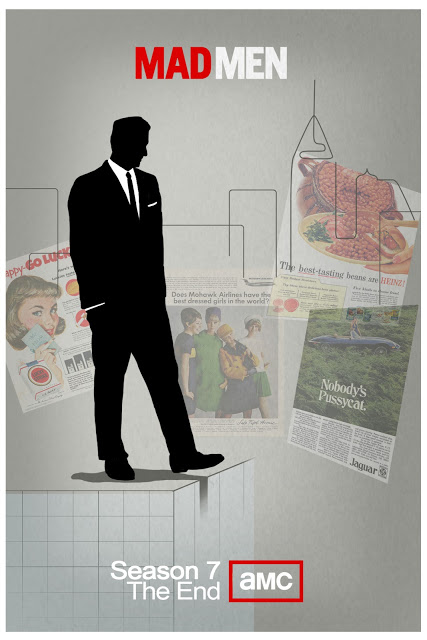 What are you excited about?  Share with me below, and you'll have a chance to win prize package.