Lately I've been over-indulging (in a good way) in positive and inspirational activities. I'm immersing myself into The Skinny Dip Society (more on that in a later post), attending Bloggy Boot Camps, reading Live Happy magazine and focusing on all the good in my life.  I'm irritatingly happy and optimistic these days.  Ergo, time for a Things To Be Excited About post!  Without further ado, here they are: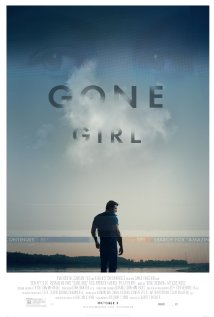 1) Movies!  It's been a long time since I've been excited about going to the movies.  I have entered a phase of my life where my gender, age and stay-at-home mom status have made me an afterthought to Hollywood movie makers.  Lately whenever I'm in a theater, it's usually to silence the "please mom" requests for Disney and Pixar movies.  I would either nap, or listen to an audio book as my children were entertained .  Yet, this fall a number of my favorite books have been made into movies.  A few weeks ago I saw This Is Where I leave You, starring Tina Fey, Jason Bateman and Jane Fonda.  I loved it, and it followed the book very closely.  Some plot points were left out, but they were the ones that I found disturbing anyway.  And then there's Gone Girl.  Oh my – it was fantastic!   This weekend, we're taking the kids to see Alexander and the Terrible, Horrible, No Good, Very Bad Day.  The husband and I are going to sneak off and see The Judge sometime this week as well.
2) Fall.  I love autumn.  Love it!  And it's finally beginning to look a lot like autumn around here.  The leaves are starting to change color, I'm wearing boots and I've occasionally thrown on a scarf.  We're going to the pumpkin patch on Friday, I've got my pumpkin spice Yankee Candles burning and I'm enjoying these autumn hued flowers that family got me for my birthday!  Aren't they pretty?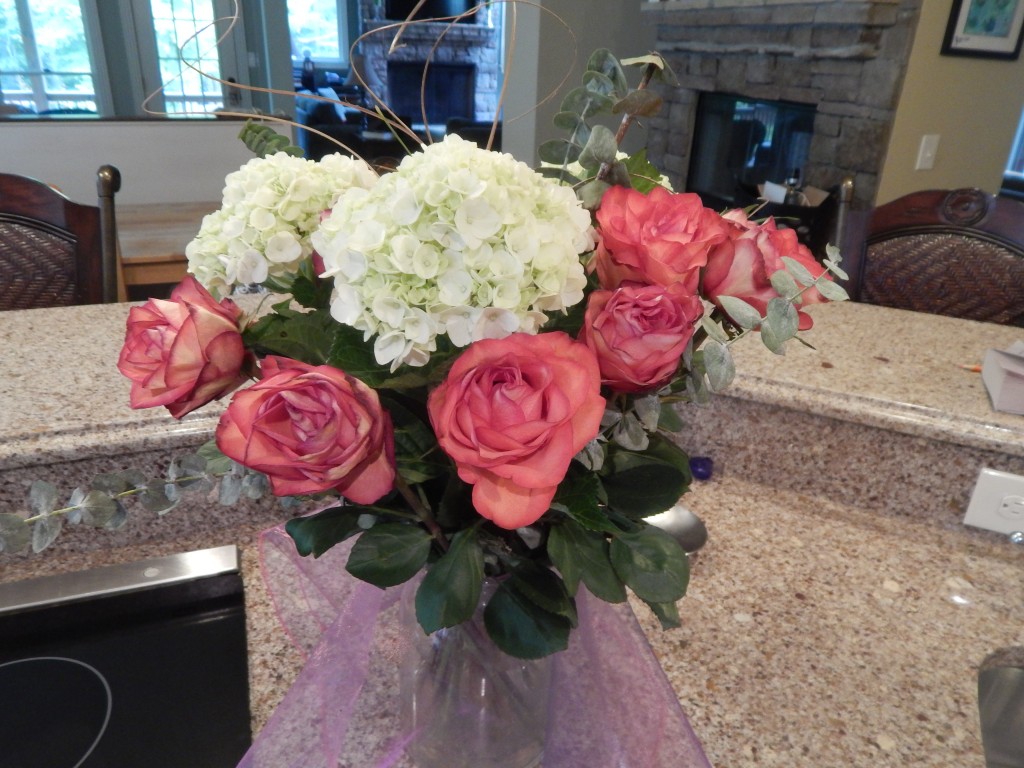 3) Next month, my husband and I are celebrating our fifteenth wedding anniversary (and they said we wouldn't last!) with a trip to one on my favorite places on earth – Captiva Island!  I used to go there all the time with my family growing up.  It's also the place R. and I went to on our very first trip away together.  I haven't been back since a hurricane severely damaged the island a decade ago – so I'm very curious and excited to revisit.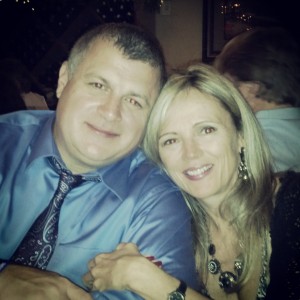 4) For my birthday I received a number of goodies that I'm in love with – some of which I bought myself and others that were gifts. 
* Jo Malone Wood Sage & Sea Salt Cologne.  Oh it smells so good!
* A 100 Good Deeds Bracelet. 
I first heard about this bracelet from a speaker at the Type A Parent Conference.  It's a beaded bracelet (with a hundred beads) to signify good deeds.  There's a very small band that can be moved across the beads, each time you do a good deed.  And the deeds have to be anonymous!  Done from the heart, not for attention.  Don't you just love that?  To learn more about it visit the site and be inspired.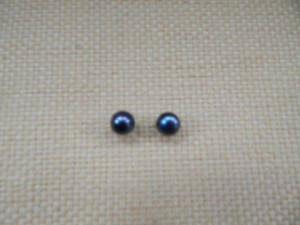 * These black pearl earrings by Pearl & Clasp.  I'm not big on pearls, which is a shame because I have a couple strands from my parents – both new and family heirlooms.  But when a rep from this company asked me if I'd be interested in a pair of earrings, I decided to try because they have black pearls.  I love black and wear the color often.  I know everyone is sick of my silver hoops, so I decided to walk on the wild side by wearing black pearls.  So daring, aren't  I?  I didn't think people would notice, but they did – and I got tons of compliments.  In addition to black and the traditional white, they have pink pearls. Check out their website.
* This funky cool bracelet.  My friend LynnAnn gave this to me for my birthday and I'm a bit obsessed with it.  Besides looking good, I adore the inscribed message on the plaque:  "Be true to your heart."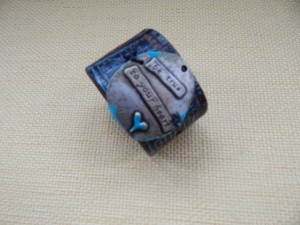 5) The Sits Girl Bloggy Boot Camp.  I'm going to write a recap about this, but I'm super excited and motivated coming out of the conference this weekend.  I met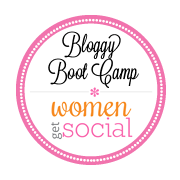 some amazing women and was truly inspired by each and every speaker – especially my girl Allison Carter.  So many "Aha!" pearls of wisdom were spoken by these ladies.  I'll leave you with this one from Allison, "Writing is an art.  Writing is a discipline.  It requires attention."  Amen.
6) Hunter is reading!  Yes, you read that right.  My son Hunter has repeatedly uttered blasphemous words to me over the years, such as "I hate reading."  Besides NASCAR Illustrated, only the Diary of a Wimpy Kid series has ever really held his attention – and then only briefly.  Well, a few days ago he actually said this to me:  "I wish I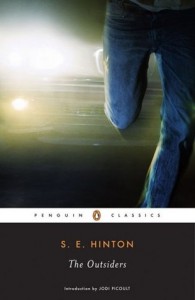 didn't have to go to school early (for a study session), because I really want to read chapter ten and find out what happens to Johnny."  Stopped me dead in my tracks and I turned around and said, "I beg your pardon?"  He continued, "Yeah, I think he might die, I can't believe it."  Johnny would be one of the Greasers in The Outsiders, the awesome coming-of-age novel by S. E Hinton.  I was Hunter's age (13) when I read that book and I loved it.  I can't believe we finally found something that could actually put the hook in him to be a reader.  Help!  Any suggestions for other similar books?  He doesn't like fantasy or time travel.
7) Proactive.  Poor Bear Bear has had a bad time with acne.  I posted about this over the summer and number of you suggested Proactive.  Well, halleluiah, it's working.  I wouldn't say he's cured, or that his milky white complexion is back – but he looks much better.  And he knows it, too.
8) My friends.  I have the best friends and I love you all so much.  I had a great birthday, even though there was a really bad moment with Barrett.  They rallied and helped me through it and I am so grateful.  I've also met a number of very wonderful women in the blogging world – both at conferences and on the internet.  Your support and encouragement has meant the world to me.  Thank you.  My "real life" friends are grateful as well, because they were tired of my blathering on about blogging!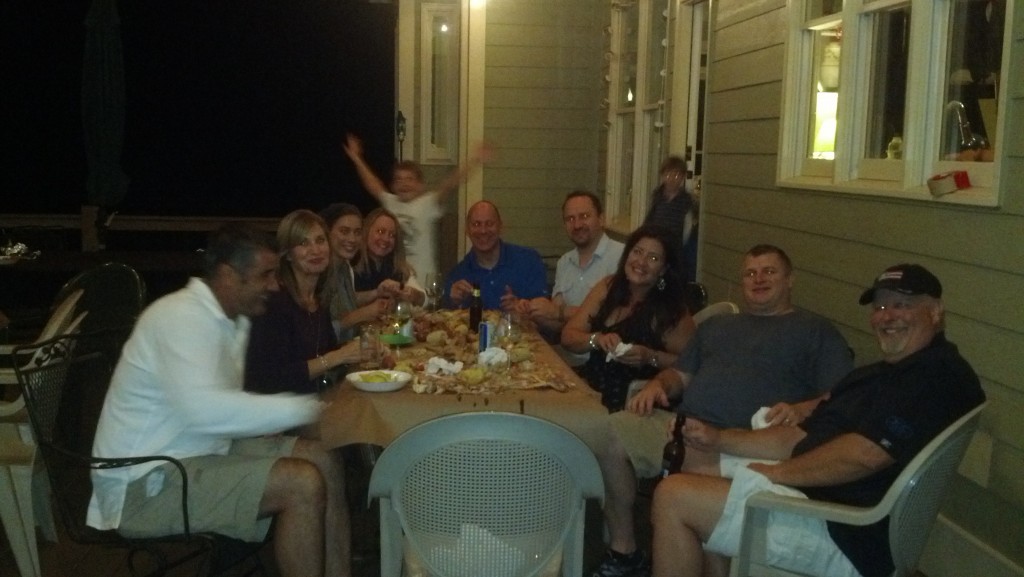 9) I'm in a magazine.  It's not People, Writer's Digest or In Style, but it is an interview with yours truly, featuring a glossy layout and one of my favorite blog posts.  Once I get my hands on a paper copy, I will share it, but in the meantime, you can check out the digital issue of The Family Legacy Center Magazine here.
10) The Skinny Dip Society.  A few weeks ago I told you all about a "Manifesto Adventure" I was participating in, to try and figure out my true desires, so that I can live my best life – by living free, wild and alive.  I was very touched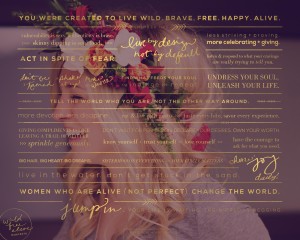 by some of your comments – and inspired.  Then, after talking to one of my new friends, whom I met at a conference, I decided I needed to take it a step further.  I joined Katie Den Ouden's immersion program, which is a 10 week group coaching session to help me get my act together.  I had a conference call with her last week and WOW!!!!  She's amazing!  I am burning my ship of feeling overwhelmed.  Done.  Living in the moment from now on.  I have so much more to share about this, and I promise I will in a later post.
So tell me sweet friends, what are you excited about?