In the last few months, I've immersed myself in the blogosphere as a means to learn how to be a better writer and blogger, to be inspired and to "meet" fellow bloggers.  There are so many wonderful blogs out there.  I often find myself lost in other people's worlds and literally have to walk away from my desktop, in order to get any writing done!  (Writing tip – don't bookmark favorite sites on your laptop, so that it's extra work to find your favorite sites.)
Recently one of the blogs I follow, A Design So Vast, featured a meme about capturing right now (and referenced another blog, Ali Edwards, as the source of inspiration).  Check out both blogs, they're wonderful.  I loved reading each writer's answers, as well as the comments from their followers.  I wanted to feature the same meme on my blog.  This exercise reminded me of the spiral notebooks that were passed around in middle school.  On the first page, you'd pick a number and write your name, and then on each of pages that followed, there'd be a question for you to answer, by your designated number (favorite subject, favorite color, favorite song).  Do you remember those?
Without further ado, here's what's on my…   
Vanity – I don't have the traditional vanity (but my mother did – why don't I?), so I'm going to use my bathroom vanity.   I have my perfume bottles, my moisturizer and my facial scrub.  I have a vibrant purple glass vase and a framed photograph of me (and Rich) on my 33rd birthday (the day after I'd finished the 60 mile breast cancer  walk, and I have to say, I looked great!).  A ceramic seahorse that Audrey made, a vanilla scented candle and a ceramic box with a peace sign (also made by Audrey), which holds my frequently worn earrings.
Perennial to-do list – Laundry.  My in-boxes – both email & the ridiculously large stack of paper on my desk.  To organize fill in the blank!
Refrigerator Shelves – 2% milk, green juice, vanilla creamer, eggs, strawberries, mushrooms, yogurt, ketchup, too many marinades, condiments and dressings – I need to clean & toss.
Itinerary – May: 2 band concerts, 3 dance recitals, 2 graduations, 4 field days, 2 honors days, too many (children's) birthday parties, 1 wedding (in Kentucky). Summer Road Trip:  Michigan, PA, Rehoboth Beach, various towns on the Hudson, Boston, Cape Code, Baltimore, Dallas, Austin, New Mexico, Phoenix, Grand Canyon…
Fantasy Itinerary – Hawaii.  Italy – Rome, Florence, Venice, Naples,
Playlist – Working out:  Kid Rock, Maroon 5, Pink, Bon Jovi, Kelly Clarkson.  Chilling  Hour:  Kenny Chesney, Old Annie Lenox, Jimmy Buffet.  In the car: audio books.
Nightstand – A stack of magazines, lots of books, clock, water bottle.
Workout Plan – 3 runs a week on the basement treadmill.  Once a week, a long walk on the green way.  Sometimes a hike up Sawnee Mountain with Rich.  2-3 workouts with weights.  Forever promising to take my friend up on a free CrossFit class, but I'm scared.
iPhone – I don't have an iPhone!  My husband (Microsoft/IBM guy) is philosophically against it!  Droid.  Very few apps, though.  Instagram, Facebook, Word Search, Goodreads.
Top 5 List – A good book; the first cup of coffee of the day; travel anticipation; family movie night; toes in the sand, drink in the hand, while watching a Naples sunset.
Bucket List – Get a book published.  Travel cross country by train.  Cruise on the QE 2.  Gondola on the Grand Canal.  Eifel tower.  Be a cool grandmother.
Mind – How am I going to get everything done, that I have to do, in the next four weeks?  Why is time going by so fast?  How can I love my house, our schools and friends, but really have the itch to move again – OUT WEST!?  What is Barrett thinking?
Blogroll – Chick Lit Central.  Chick Lit is Not Dead.  Ivy League Insecurities.  A Design So Vast. JaneBlog.  Jennsylvania.  Nina Badzin.  Randy Susan Meyers.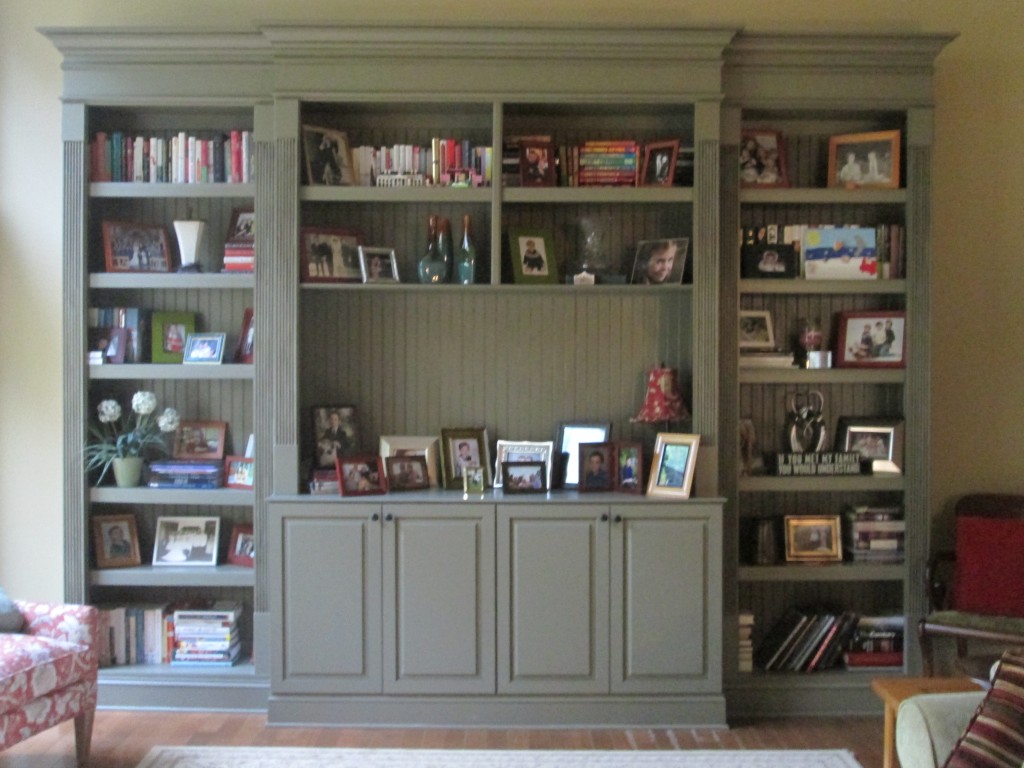 Walls of your Favorite Room in Your House – Tough, but I think it's the wall in the family room that houses the huge bookshelf we had built a few years back.  It a lovely grayish-green color and jammed full with books, pictures, and knick knacks.  The cabinets are full of photo albums and board games.  It's me and my life.
Liquor Shelf – Sauvignon Blanc (Rich), Chardonnay (me), Spanish Alberino, Champagne, Vodka, Captain Morgan, Bourbon (many kinds-Rich).
Last Credit Card Statement – Lots of things.  Publix, Barnes & Noble, Starbucks, Marriott, Gas.
Screensaver – Picture of a field of tulips.
TV Every Night – If I'm home at 6:30, the nightly news.  I can't remember the last time I watched primetime TV live.  But on my DVR:  Dancing With the Stars, Dallas, Mad Men, Revenge, The Good Wife, Parenthood, Vegas, Blue Bloods, Modern Family, Nashville, Parenthood.
What's on your …?  If you don't want to do them all, pick one to tell me about.  Seriously, curious minds want to know.