This past weekend, my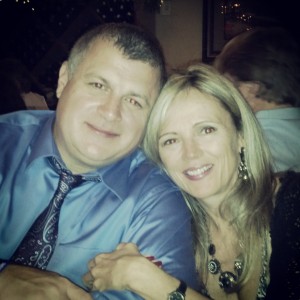 husband and I attended the Purple Pansies Gala that's held annually at one of our favorite local restaurants, Casa Nuova. The Purple Pansies organization was founded by our friend, Maria Fundora, to raise money and awareness for pancreatic cancer, a disease that unfortunately took her mother.  As some of you may know, pancreatic cancer is a devastating disease.  It has a high mortality rate, primarily because it's usually diagnosed very late – often when the cancer is in stage four.  There are, however, exciting new advances in the field of pancreatic cancer research, giving patients new hope.  Maria raises money with the Purple Pansies Gala for Translational Genomics Research Institute (TGEN), a research institute that's developing a diagnostic tool that will hopefully become as routine as a mammogram, so that doctors will be able to diagnose pancreatic cancer earlier.  The institute has also played a role in using genetic markers to identify the best treatment options for patients.  I encourage you to visit TGen's site, to learn more.  Also visit the Purple Pansies website to read about Maria, who's a passionate and inspiration advocate for individuals, and their families, who've been afflicted with this disease.  In just five years, her quest to memorialize her mother has evolved into an event that this year alone raised close to $150,000!  She's quite a force, let me tell you.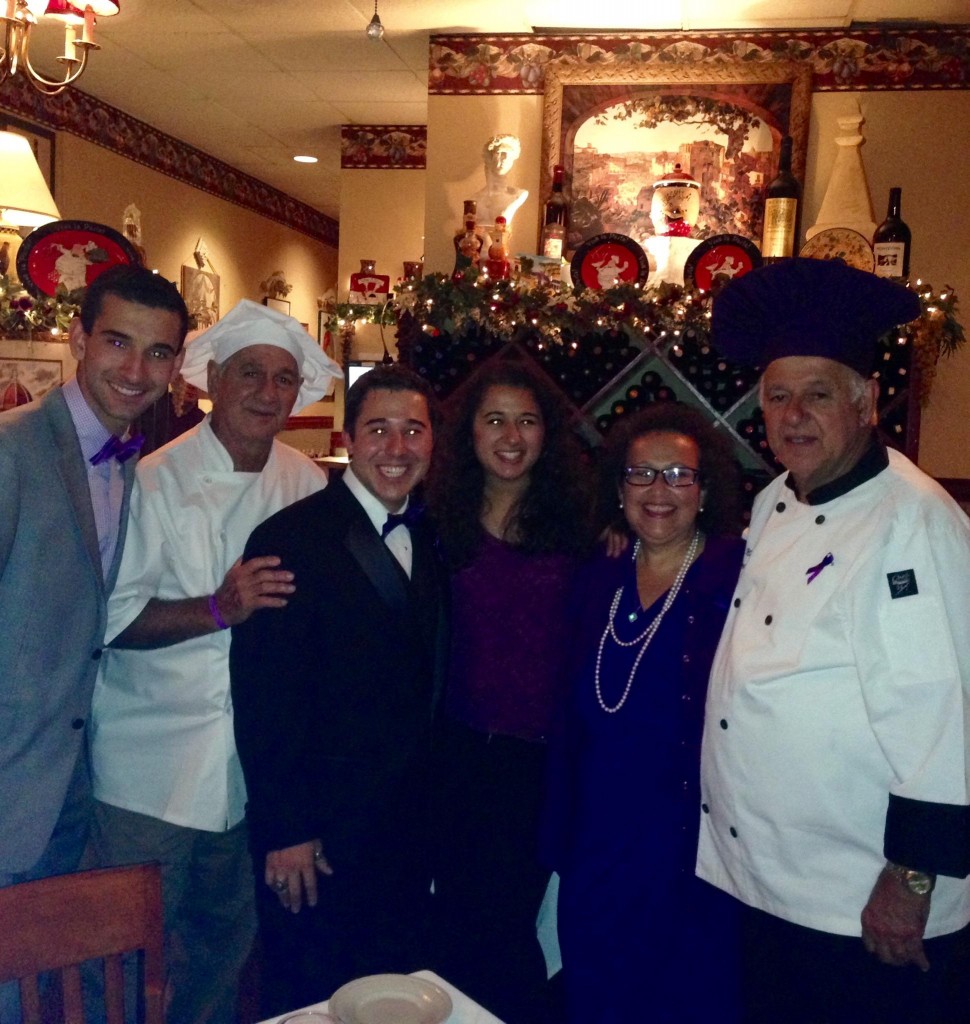 Maria & her family.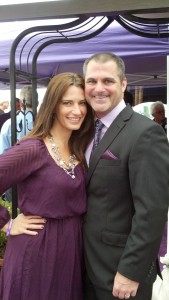 So, we dressed in purple and joined our friends (and newlyweds) Lise and Tony for a fancy night out.  When we arrived at the gala we walked the purple carpet, while listening to a live performer belt out Sinatra tunes.  We enjoyed generously flowing wine and perused the auction tent.  There was some great stuff up for action – beautiful art, spa packages, trips-of-a-life time, gift certificates galore and serious bling-bling.  Oh, and there was a cooler that had a built-in stereo, which Tony was lusting after.  He kept going back and upping his bid, but I'm not certain if he captured his prize.  Tony?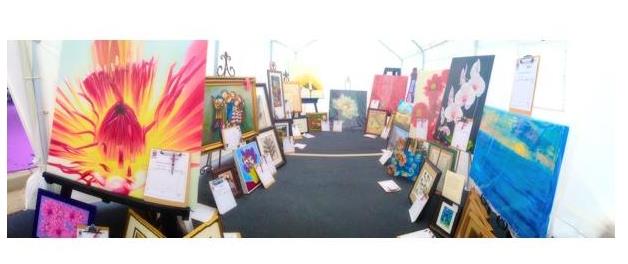 After cocktails, everyone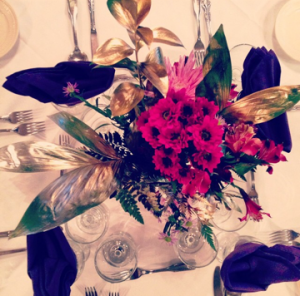 entered the dining room that had been decorated with beautiful purple flowers. The evening started off with a heartwarming welcome from our hosts and then was quickly turned over to the star of the evening, Elizabeth O'Conner – this year's honorary chair.  Elizabeth is a beautiful and vibrant 35-year woman who has fought stage four pancreatic cancer for the last four years.  I'm happy to share that she's beating it and looks amazing.  Elizabeth was extremely gracious as she briefly told her story and expressed gratitude to her family, friends, doctors, Maria and everyone who has supported Purple Pansies.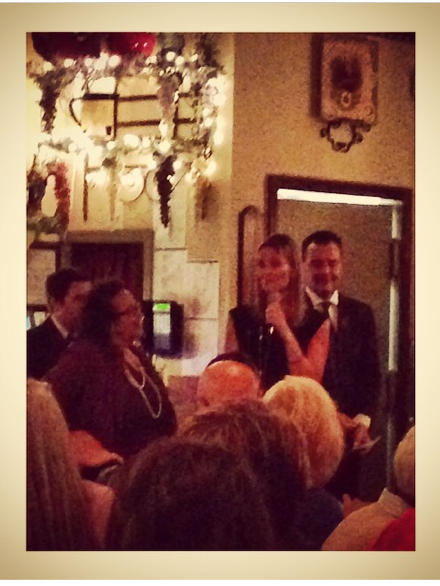 She made me cry. I can't even write her story, because it is unbelievably sad and unfair and I know I couldn't properly put it into words.  But you can hear Elizabeth tell her own story if you click here and watch the video, which appeared on the Stand Up to Cancer telethon.  You'll need some Kleenex, but rest assured, she really is doing well.
There were some other speakers, doctors and TGen representatives, all of whom thanked attendees for their support.  They also expressed excitement about the advances that are being made in the diagnosis of and treatment for this terrible disease.  It all sounds good, we just need it to happen, like yesterday.  Please visit their site to learn more and donate.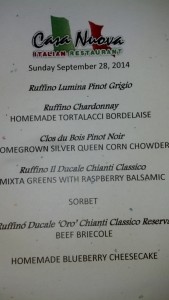 Dinner was fabulous, as it always is at Casa Nuova. There were a couple of fun games that served as mini-fundraisers, which garnered one lucky person some diamond jewelry.  And then Elizabeth's father, Randy Dobbs, stood up and told his side of his daughter's story.  He was eloquent, grateful and proud of his little girl.  More tears.  The man should really go out on the lecture circuit, because he's a powerful and inspirational speaker.  I believe he probably had a tremendous influence over his daughter – giving her the will to fight, if she ever lost it.  Although, if she's anything like her dad, she probably never did.  They're an amazing family and now will always be in my prayers.
Then it was time for the live auction and things got cah-ray-zee!  Again, more cool stuff that had been donated to raise money.  A week at a villa in Tuscany.  A home-cooked, gourmet meal prepared by a personal chef and served with bottles of Cakebread wine.  And more bling!  How does Maria do it?  She needs to go to work for the PTA at my children's school!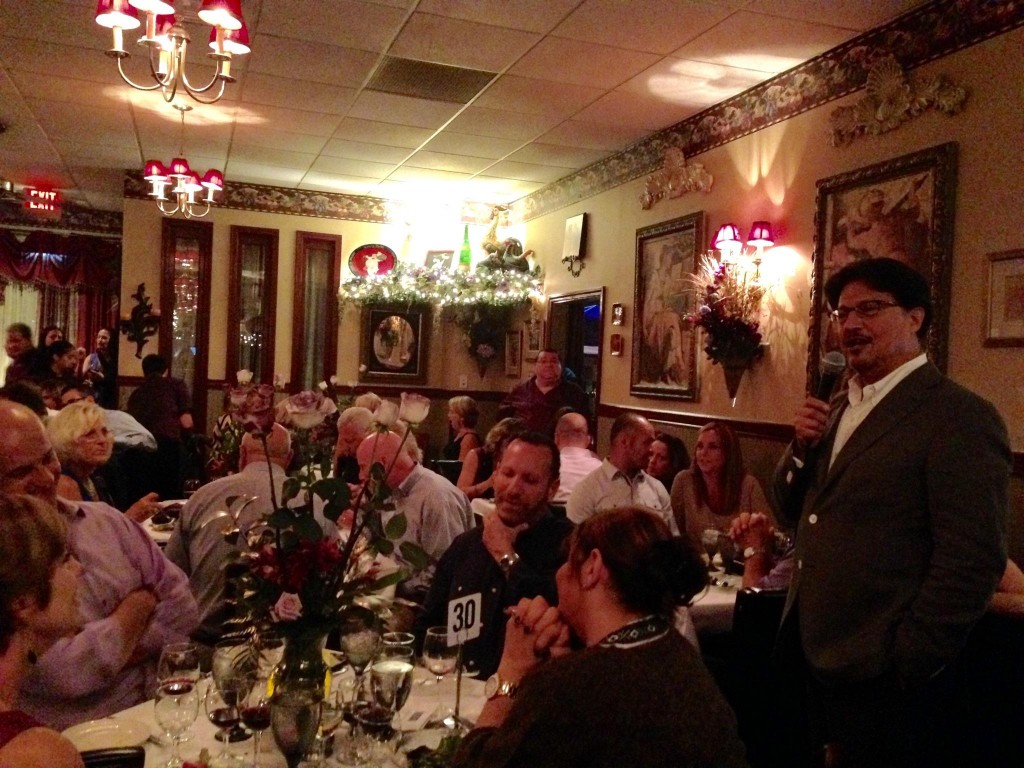 It was a fun night – and a late night. During the auction our phones started ringing – and Hunter basically told us that our time was up.  It was time to go back to being pumpkins, to being Mom and Dad.  But I'm humbled and grateful to have been part of such an important event.
Bravo Maria!