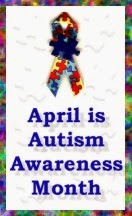 Cindy Pruitt is one of my favorite people in this world.  She has the patience of a saint, and is always – and I do mean always – smiling.  She's smart, inventive, loving and dedicated.  Our family owes her a lot.  Cindy was Bear's teacher for six years, first grade through fifth (we chose to have him repeat 5th grade).  She was a brand new autism teacher when Bear first entered her classroom at the age of six – and he was quite a handful.  I'd just given birth to my fourth child and was exhausted.  Cindy knew that, so she didn't really bother me about his transition to her classroom.  As I found out later, when she finally did share all the crazy details, it wasn't easy.  I should also point out that this was Barrett's fifth classroom in five years (moving and redistricting) and three of his former teachers coincidently took "sabbaticals" or job changes after their year with him.  He was cute, but he could be trouble.  By Christmas of that first year, Cindy had broken through – but not before he put her through quite a hazing period (she shares one of these stories below).  I'm so grateful for this woman and we love her almost as much as our Bear-Bear does!  Without further ado, I'd like to share Cindy with all of you…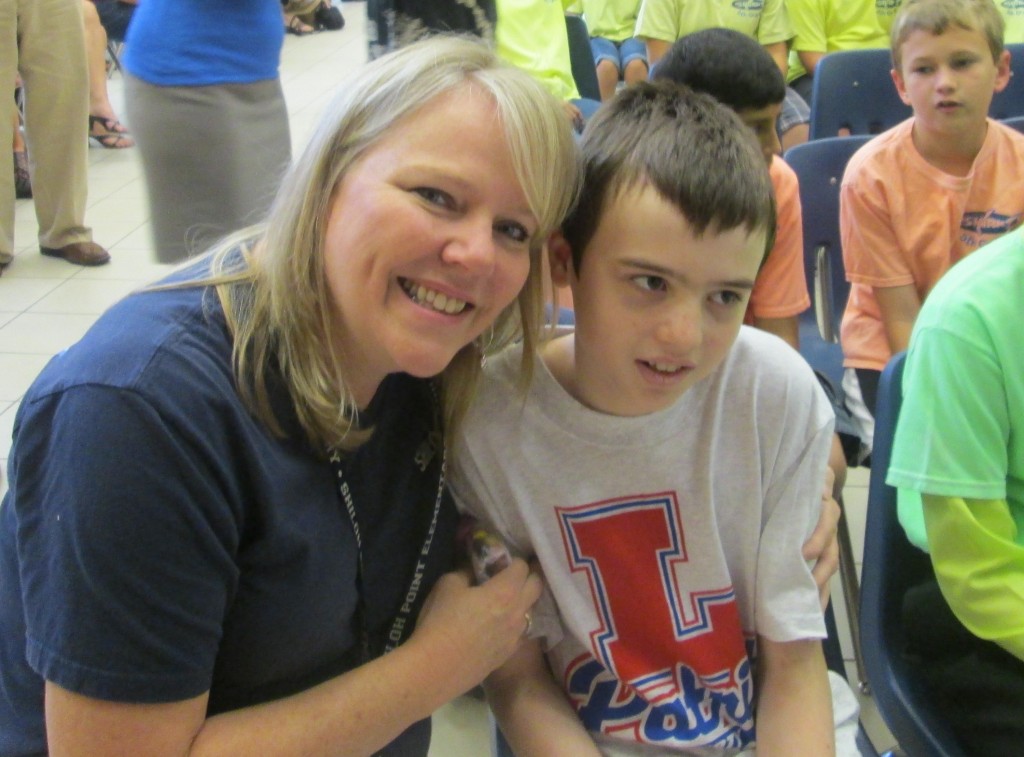 What made you want to go into special education?
I've always had a huge heart for children with special needs. When I taught general education K-2, I always had the inclusion classes and loved it. I love working with children – they're incredible little people.
What kind of degree did you have to get?
I went back to school and earned my master's degree in "Inclusion and Special Education."
What kind of certifications do you have?
Bachelor of Science in Early Childhood Education & Birth to Age Seven
Master of Inclusion and Special Education
Specialist Degree in Curriculum and Leadership
Why did you choose to focus on Autism, specifically?
After I received my master's degree, I was asked to open a self-contained autism class at my school.   I was so excited and ready for a new challenge and I've never looked back.
How long have you been teaching – total and in special education?
This is year 25 and my 7th in the autism classroom.
Do you have any personal experiences (outside the classroom) with autism?
I have a nephew with autism and I volunteer with children who have autism at my church.  I plan activities with them so that their parents can attend church services.
What is the best part of your job?
Every day is a new adventure.  These kids are amazing and so much fun to teach!  They also keep me on my toes and fresh as a teacher.  I'm always working on different teaching methods to use that will match the different ways my students learn.  I have to constantly make adjustments, but my partner (parapro Debbie Hirsch) and I take it day-to-dya.  With autism there are so many variables to consider – moods, behaviors, changes in schedule, barometric pressure (seriously) and any co-existing medical conditions that may be present.  We also realize that small gains are huge.  My students make me smile.
What are the challenges?
Finding ways to meet the needs of each child, all at the same time. Being creative and teaching "outside the box."
You've managed to always hang on to your paraprofessionals – how important is it that you connect with your co-teacher?
Debbie (Hirsch) is amazing and we have great respect for each other.  We've been doing this together for so long, that we can answer each other's questions and finish each other's thoughts!  She loves her job as much as I do and we love working together.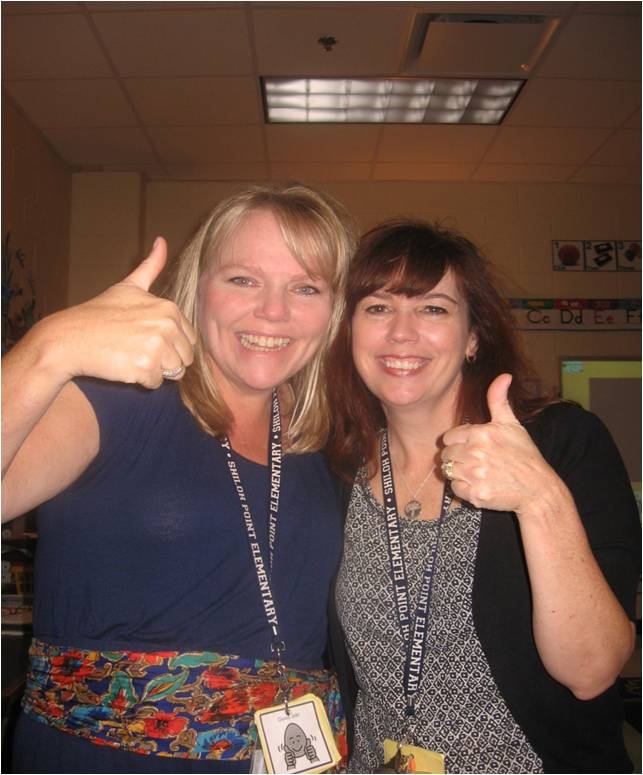 Be honest, do you two run for Happy Hour at the end of the school day?
Editor's note:  There have been days when I've helped in the classroom and looked very forward to a drink after my shift was done!
To be honest, we hit the couch for a power nap at the end of the school day, before we start running our own children to all their after-school activities.
As a special education teacher, do you ever feel left out by the regular ed staff?
Not at all.  Our fellow teachers and the school's administrators always include us in everything.   And we just had Exception Children's Week , which was amazing.  We're part of the school just like any other grade level.
Do the parents drive you crazy?  Be honest!
I've been so blessed.  I've had amazing parents.  Parents are their child's biggest advocates and I respect that.
You are often applauded for your classroom set-up (which I LOVE).  What things do you consider essential for your teaching environment?
Even though these students have autism, they deserve to have a wonderful, warm, and inviting classroom.  We also have to consider the sensory issues our students have, we want them to feel comfortable.  Our classroom is set up for a positive learning environment and the students are proud of their classroom.\