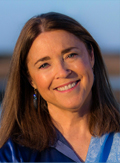 I haven't been doing a lot of writing this summer – and perhaps soon, there will be a blog addressing that. But I have been doing a lot of reading, and it's been wonderful. One of my favorite books this summer, is by an author I'd not had the pleasure of reading before. Mary Alice Monroe is a NYT Bestselling Author who writes environmental fiction, usually based in South Carolina. She's a passionate conservationist for her home state (SC) and her books feature subplots concerning the ever-changing habitat of the South Carolina coast. I learned a lot about sea turtles and migrating sea birds while reading her latest book, Beach House for Rent.
Synopsis:
Bestselling author Mary Alice Monroe returns to her beloved Isle of Palms to tell the poignant, charming story of two women, one summer, and one very special beach house.
When Cara Rutledge rents out her quaint beach house on Isle of Palms to Heather Wyatt for the entire summer, it's a win-win by any standard: Cara's generating income necessary to keep husband Brett's ecotourism boat business afloat, and anxiety-prone Heather, an young artist who's been given a commission to paint birds on postage stamps, has a quiet space in which to work and tend to her pet canaries uninterrupted.
It isn't long, however, before both women's idyllic summers are altered irrevocably: the alluring shorebirds—and the man who rescues them—begin to draw Heather out of the shell she's cultivated toward a world of adventure, and maybe even love; at the same time, Cara's life reels with sudden tragedy, and she wishes only to return to the beach house that had once been her port amidst life's storms. When Heather refuses to budge from her newfound sanctuary, so begins the unlikeliest of rooming situations. While they start out as strangers, as everything around the women falls apart they learn that the only thing they can really rely on is each other.
And, like the migrating shorebirds that come to the island for the summer, these two women of different generations must rediscover their unique strengths so by summer's end they, too, can take flight in ways they never imagined possible.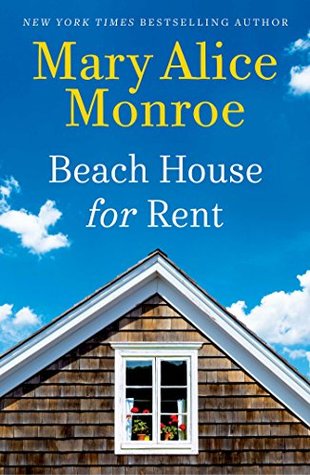 Review:
This book had a lot I could relate to – both Cara and Heather have experienced great loss in their lives.  They're strong women – and yet they don't necessarily present themselves (especially Heather) in this way. They're sensitive souls who are both just trying to find thei way. Both women have lost their mother, and it forever changed them, as it did me. Heather's struggles with anxiety hit particularly close to home, as I have been dealing with that myself in the last few months. And for the first time, I was able to read about a charter's anxiety with true understanding and empathy. The author painted a vivid portrait of what anxiety can to to a person. Yet, she was able to comfort me and give me hope through Heather's story.
The book is beautifully written. The setting is divine and luscious and one of these days, I hope to finally make it to Isle of Palms. The characters are realistically  drawn and their vulnerabilities will make your heart ache. However, this is not a sad book. Yes, there's grief, and deception, and anxiety, but there's also a little romance, humor, and friendship. I think that's what made this a great book in my eyes. My friends are everything to me. Friends help us grieve. They help us get back on our feet. They hold us when we need to be hugged, and kick us in the butt when we need that, too. Friends can be our family – our lifeline. They can help us find ourselves again. The power of friendship is powerfully depicted in this book.
I loved this book! Oh, and I must mention – the songs that are "played" in this story will create a hell of a playlist for the reader.
You can order a copy of the book on Amazon by clicking here (btw, NOT an affiliated link). Or keep reading to learn how you can win a copy! I'm delighted to share a BOML interview with Mary Alice:
The Books of My Life: Mary Alice Monroe
What was my favorite book as a child?
Peter Pan
What was your favorite book that you read for school? 
Lord of the Flies
What's a book that really cemented you as a writer? 
Beach Music
Is there a book that you've read over and over again? 
Pride and Prejudice
What's a classic you're embarrassed to say you've never read? 
Ulysses
What's a book you've pretended to read? 
I never pretend to have read a book.  I read a lot and if I am interested in a book, I'll read it!
Disappointing, overrated, just not good: What book did you feel you were supposed to like, and didn't? 
Moby Dick.  I've studied it, read excerpts, but as a novel…. never enjoyed it.
 Do you remember the last book you put down without finishing?
There are several.  I've reached a point where I put a book down that doesn't engage me.  No guilt.
 What's a recent book you wish you'd written? 
The Help.
What's a favorite movie adaptation of a book you loved? Worst adaptation of a book you loved? 
Favorite:  To Kill a Mockingbird           Worst:  The Shell Seekers
The books you read to your children: 
Good Night Moon, The Polar Express.  Wind in the Willows.
What was an illicit book you had to read in secret as a child? 
Peyton Place
What's a book people might be surprised to learn that you loved? .
Confederacy of Dunces
Who is your favorite fictional hero or heroine? 
Favorite Hero:  Mr. Darcy   Favorite heroine: Elizabeth Bennett
Is there an imaginary place you dream of moving to? 
Pemberly
What fiction friends would you love to have? 
Elizabeth Bennett (as a friend only because of course I would be with Mr. Darcy.)
Is there a book you've given multiple times as a gift?  
A Christmas Carol
What author living or dead would you most like to meet, and what would you like to know? 
William Shakespeare.  The source of his genius.
What was the last book that made you laugh out loud, and what was the last one that made you cry?
I can't remember the last book that made me laugh out loud.  The Anansi Boys. Cry:  Beach House for Rent.  I cried when I wrote scenes in that book.
What was the last book that you told people they have to read?
One Good Mama Bone by Bren McClain
What are you reading now? What will you read next?   
The Island House by Nancy Thayer.  The Grief Cottage, Gail Godwin.
Books or eReader?
I read both.
Do you keep your books or pass them on? 
I keep all autographed books.  I keep research books. I often pass others on.
Do you have a favorite place to read? 
In bed
Do you have a favorite bookstore? 
My lowcountry friends!
♣
Thank you Mary Alice! It was so nice to learn more about you through your love of books. I just read Lord of the Flies for my second time, because my son was reading it in high school and struggling with it. Oh my goodness, not a fan of that book. But I do like Peter Pan:)! I've never read Moby Dick, and feel no guilt. My husband has and I don't know why –  because he did it as an adult! Love the book and movie for To Kill a Mocking Bird. I haven't read Peyton Place and I'm sure by today's standards it would be considered quite tame, but I was obsessed with the movie when I was younger. I too cried while reading Beach House for Rent!
Okay friends, here's your chance to win a copy of Beach House for Rent. Please leave a comment below and I'll pick a random winner next Tuesday! Also, if you'd like to learn more about Mary Alice Monroe, or follow her on social media, you can do so by clicking the links below.