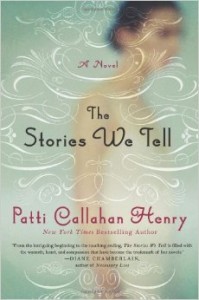 One late night, a policeman shows up at Eve Morrison's door to deliver some terrible news.  Eve's husband Copper and her sister Willa were involved in a car accident that lands them both in the hospital.  Eve goes to wake her daughter, Gwen, only to discover she's snuck out – again.  All is not well in Eve's magazine-picture perfect life.
Understandably, Eve is very upset and confused about the accident.  She has many questions and Cooper's answers don't satisfy her.  Unfortunately, Willa has sustained a brain injury that has all but erased her memories of the accident.  Just when Eve decides to accept that events happened as Cooper claims, she begins receiving mysterious mail.  Then a newspaper reporter starts calling, a dead body is found near the scene of the accident and Willa reveals that she's having weird dreams.
The accident and its ramifications are not…continue reading at Chick Lit Central.