A few nights ago, the husband hesitantly asked me when I was going to find my Christmas spirit. I didn't even get mad at him – because he's right. I don't have the spirit. I've been having a really tough time this holiday season. I don't know why. I keep blaming it on my holiday to-do list, but I certainly don't have any more to do than other moms. And I don't work full-time, so I should be somewhat ahead of the game. I ordered my Christmas cards in OCTOBER – and yet I was up late last night writing out the last bunch. Such poor time management. I bought all the ingredients for baking cookies, and then lost interest and turned the reigns over to Audie (although I still got stuck with clean-up duty). It took me four days to decorate the tree, even though the kids really helped this year. I'm done Christmas shopping, but only because I have no desire to buy more presents. They'll get what they get and they'll like it! Of course I haven't wrapped one present for my family yet – and I LOVE wrapping presents. R just came into my office and shook his head at the pile of bags and boxes commenting, "You're going to be all stressed out on Christmas Eve, aren't you?" Oh, I hope not. I need to shake to Grinch off.
Dear Allie,
Get your act together and enjoy the season. Your life is full of blessings. Just breath, don't worry, relax. It will all be fine.
Love, Allie
This post is inspired by FTSF, which I unfortunately haven't linked up with in weeks. I've been too crazy. How do you all keep up with your posting schedules? I'm going to finish this post with pictures, because the words are not coming easily or eloquently for me.
Merry Christmas and Happy Hanukkah (late, sorry) to all of you! I wish you peace, love, health, good fortune, writing inspiration, time to get everything done, and happiness this holiday season!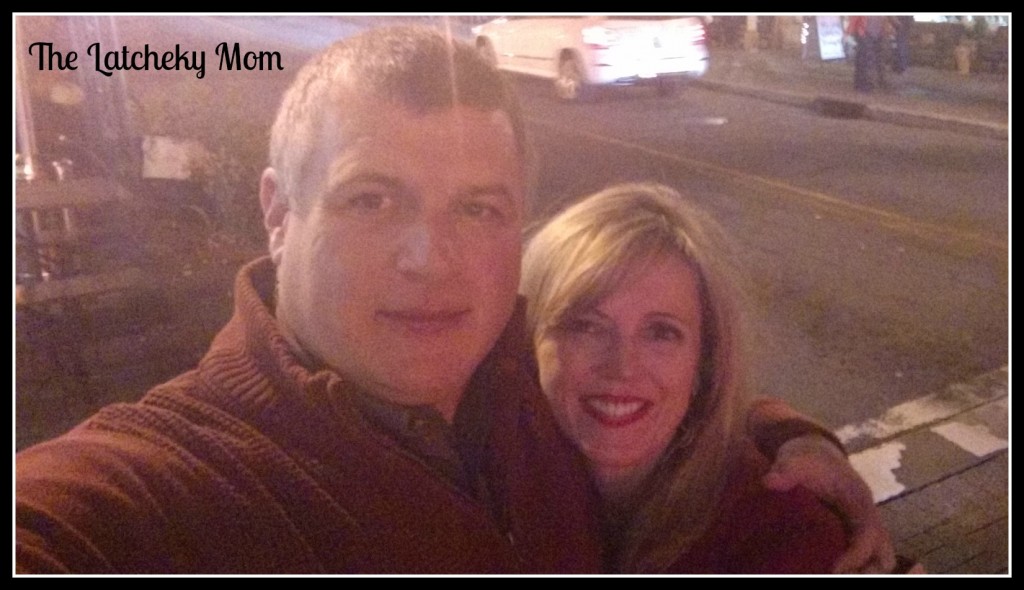 We always kick off the holiday season with a night out to celebrate our anniversary. This year was number sweet sixteen!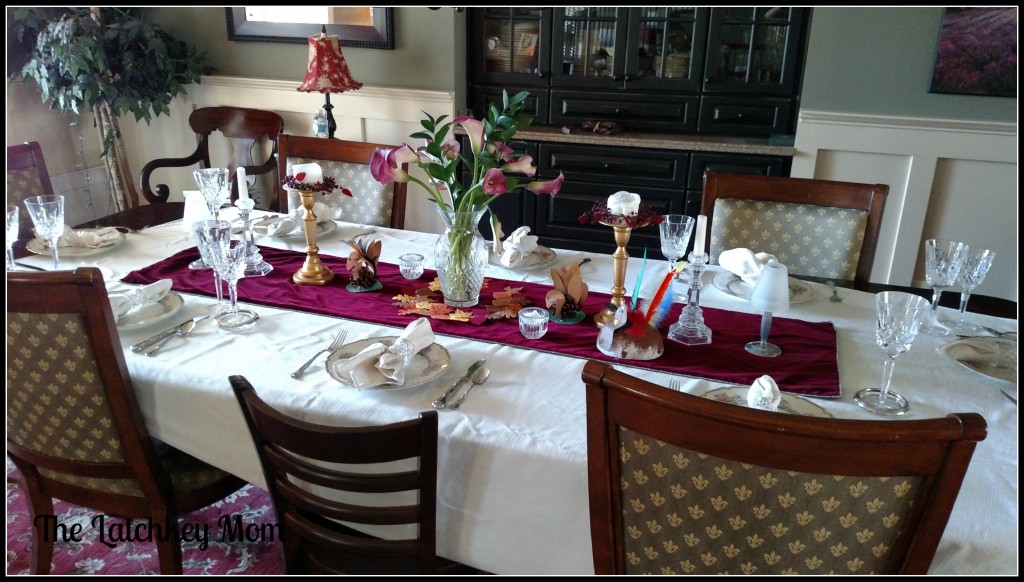 Thanksgiving was nice – calm, peaceful and delicious.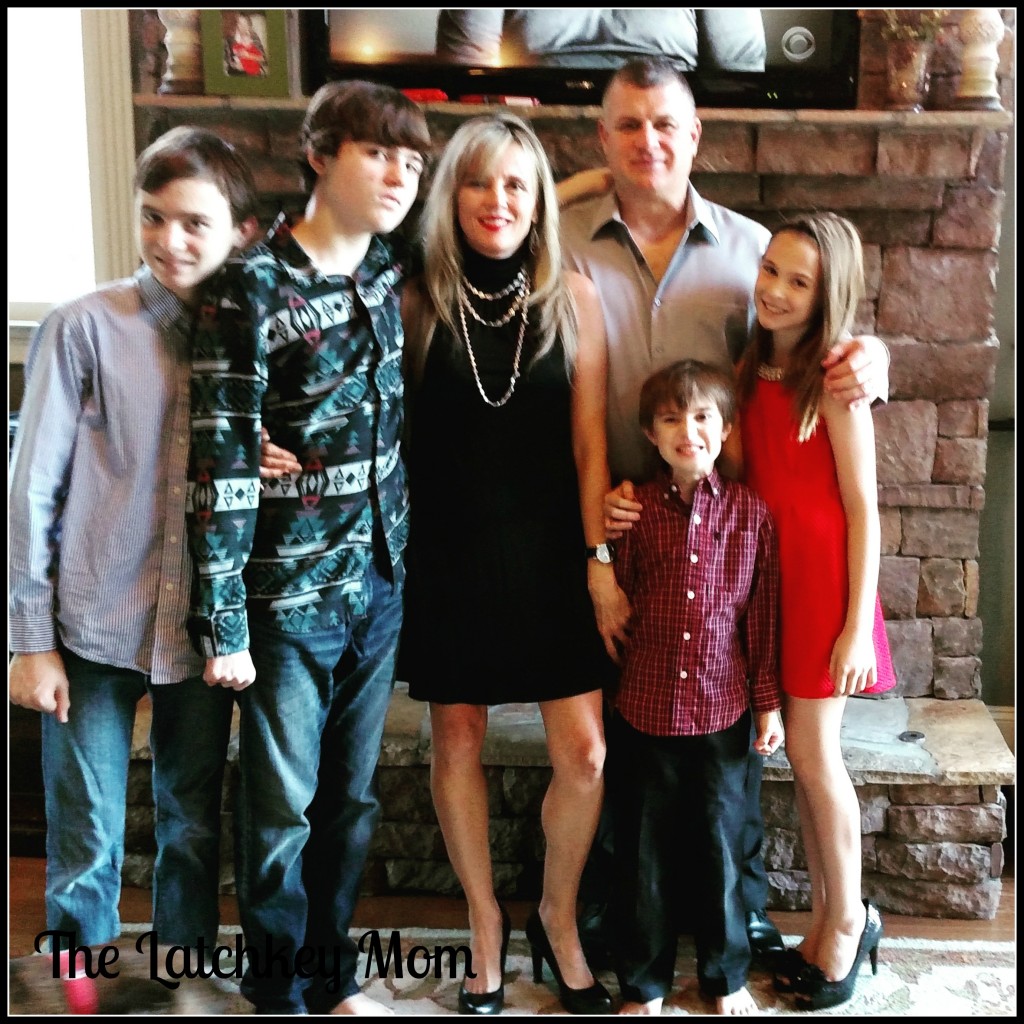 Turkey Day family portrait.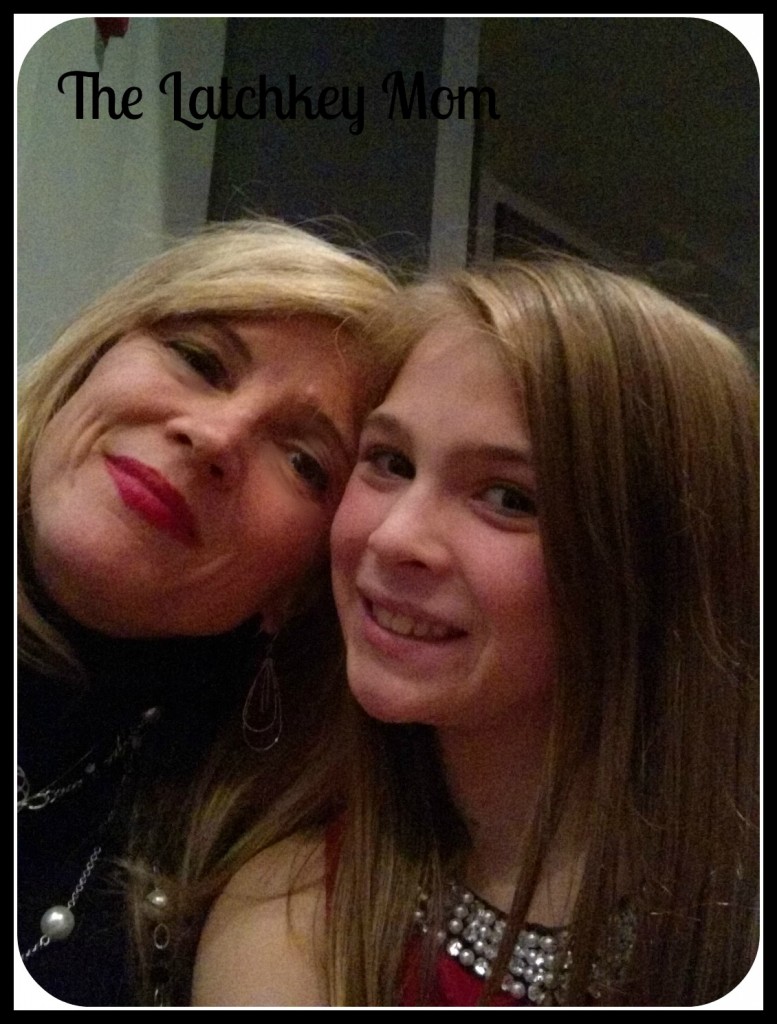 Our annual mother-daughter outing to see The Nutcracker.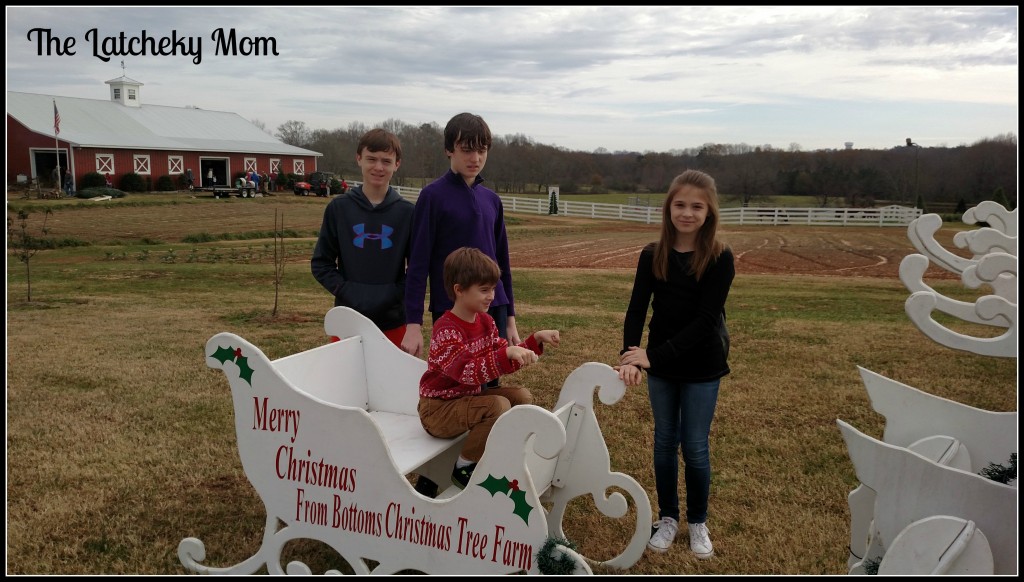 Before I knew it, we were off to the Christmas tree farm!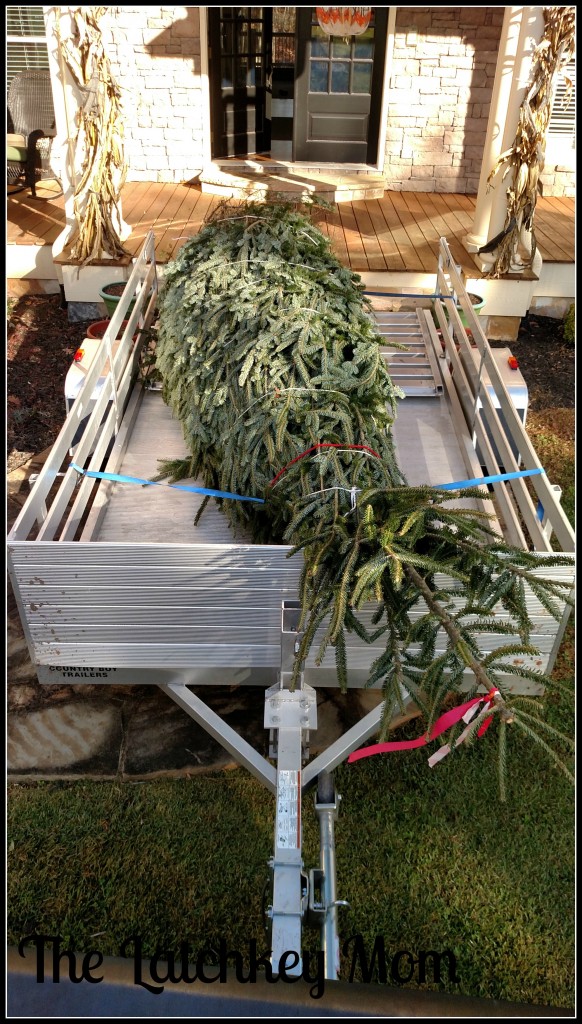 Apparently, I Christmas-tree shamed my husband last year. He said it would never happen again.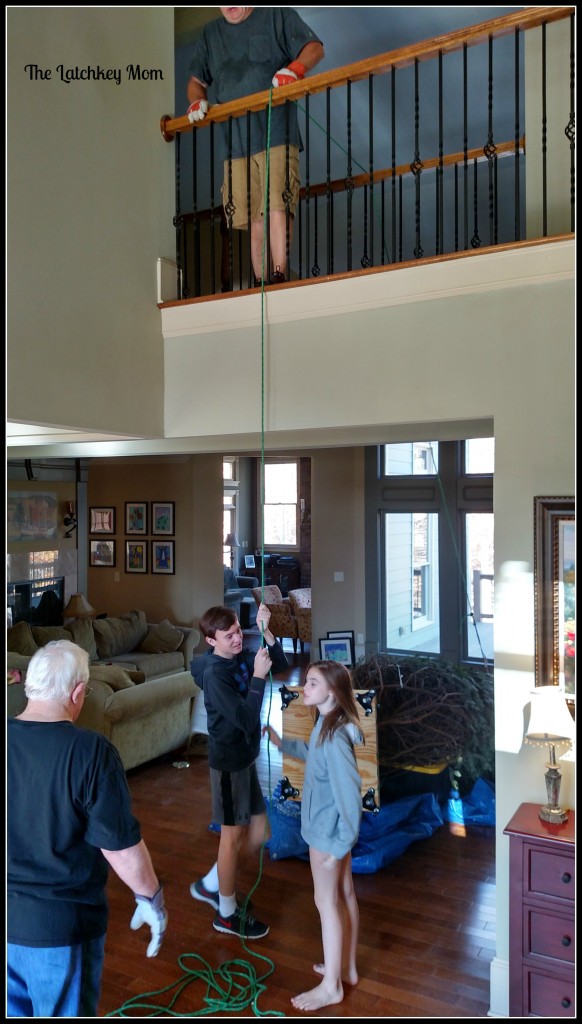 It took five of us to get the tree up!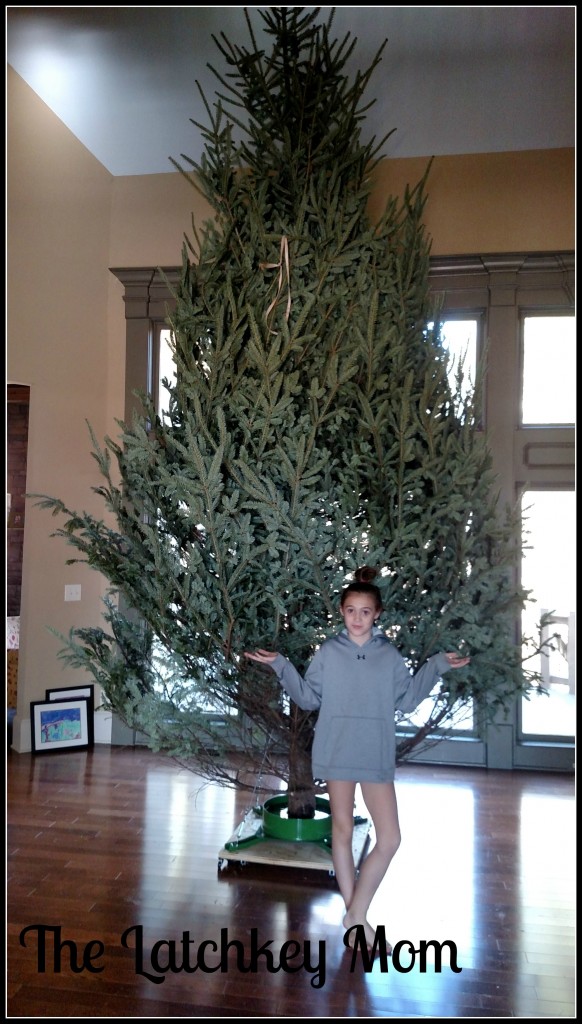 She's a beast! (The tree, not Aud)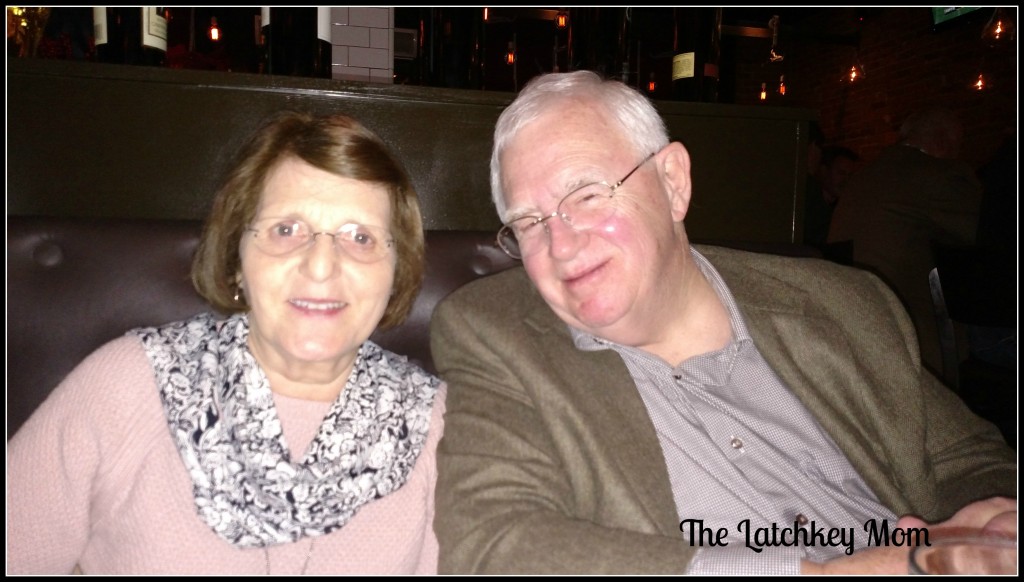 We had a nice night out with Mom & Dad, who treated us to a wonderful dinner for our anniversary.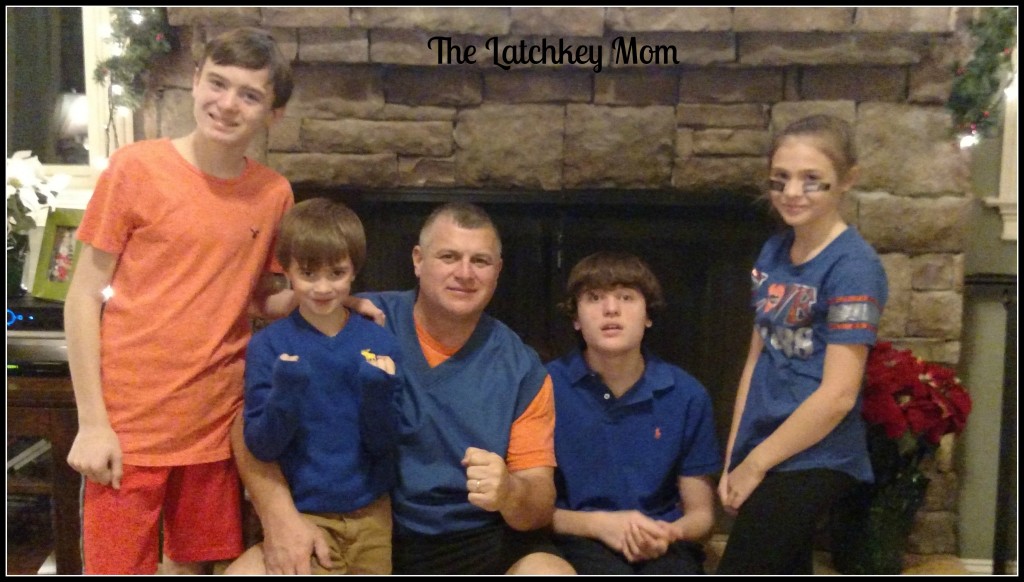 We were a family divided for the Florida v. FSU game.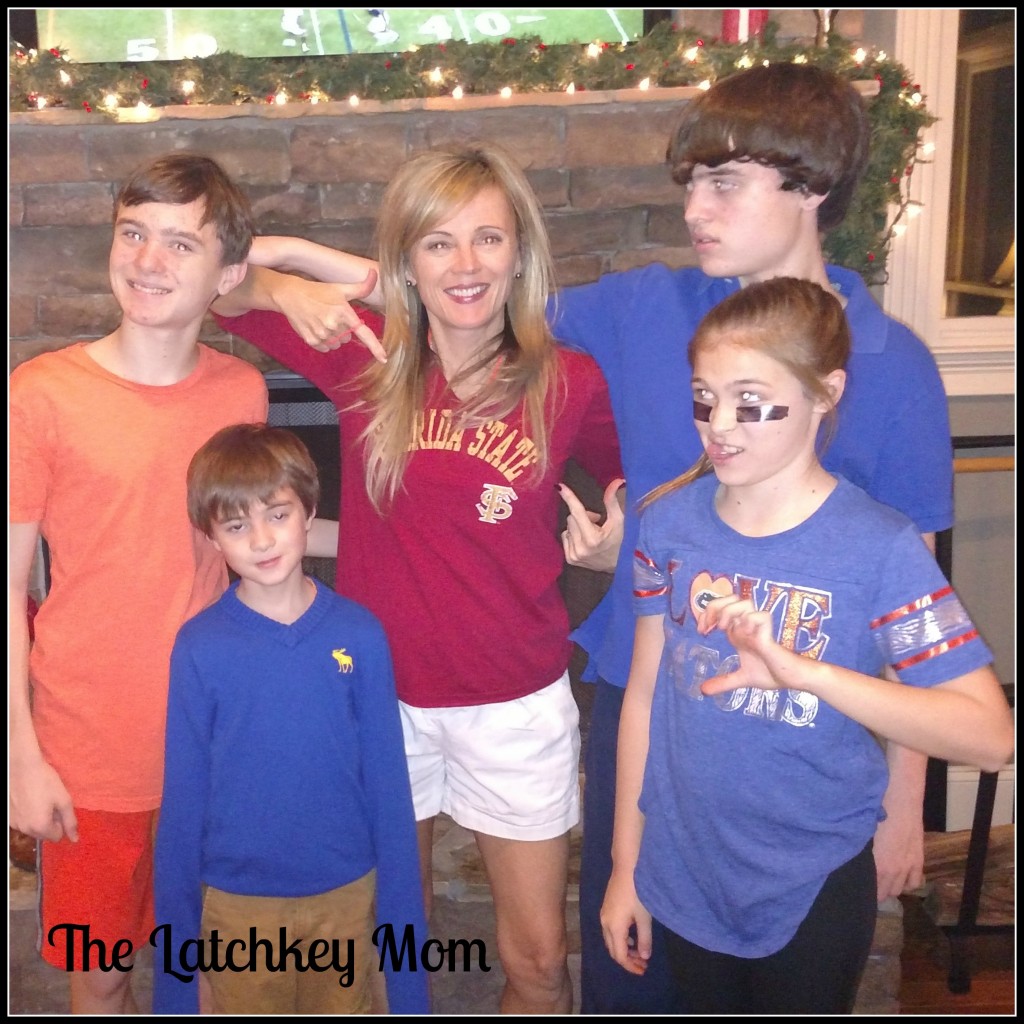 I was victorious!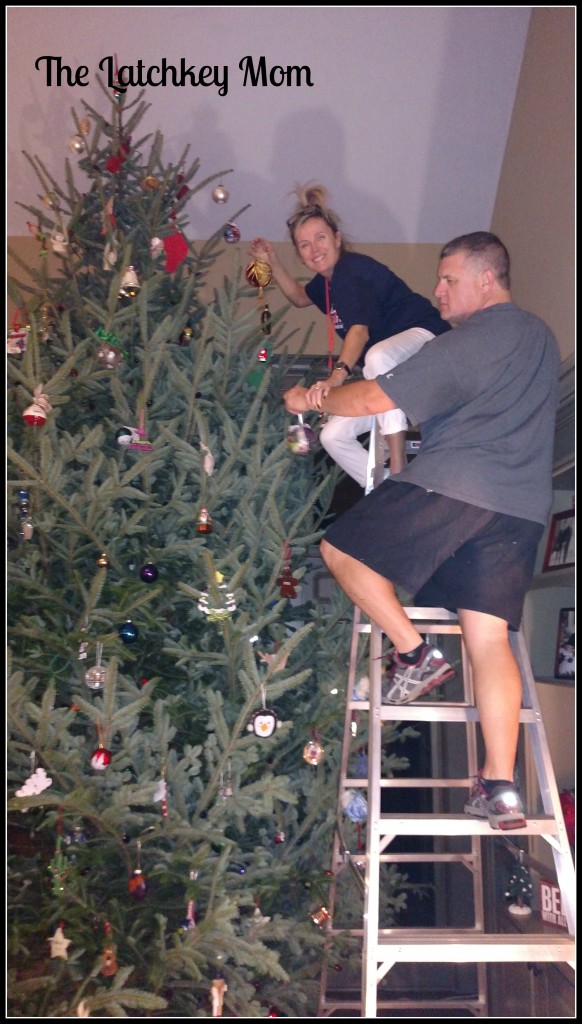 And therefor got to hang my FSU ornament higher on the tree!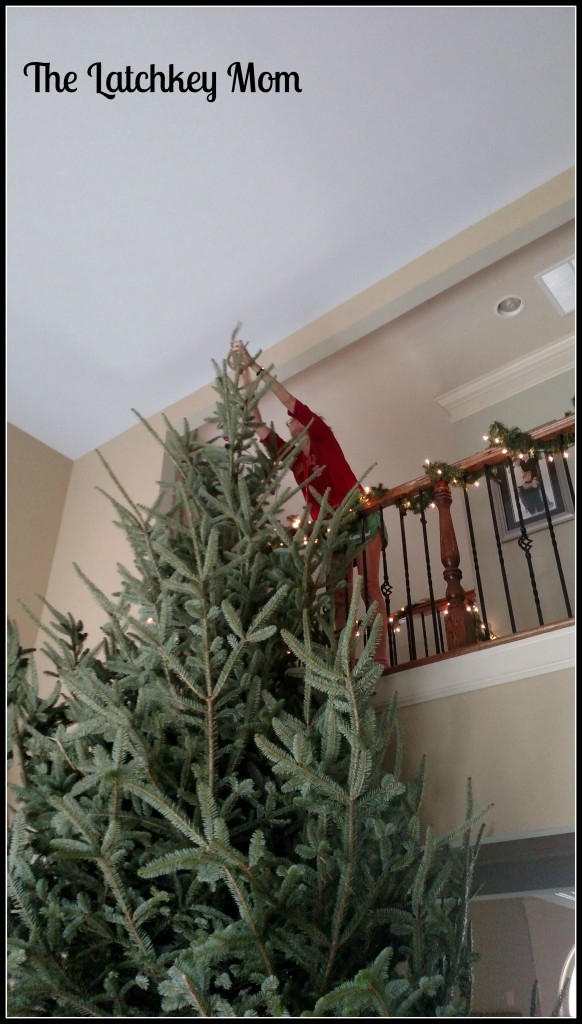 It took days to decorate this tree.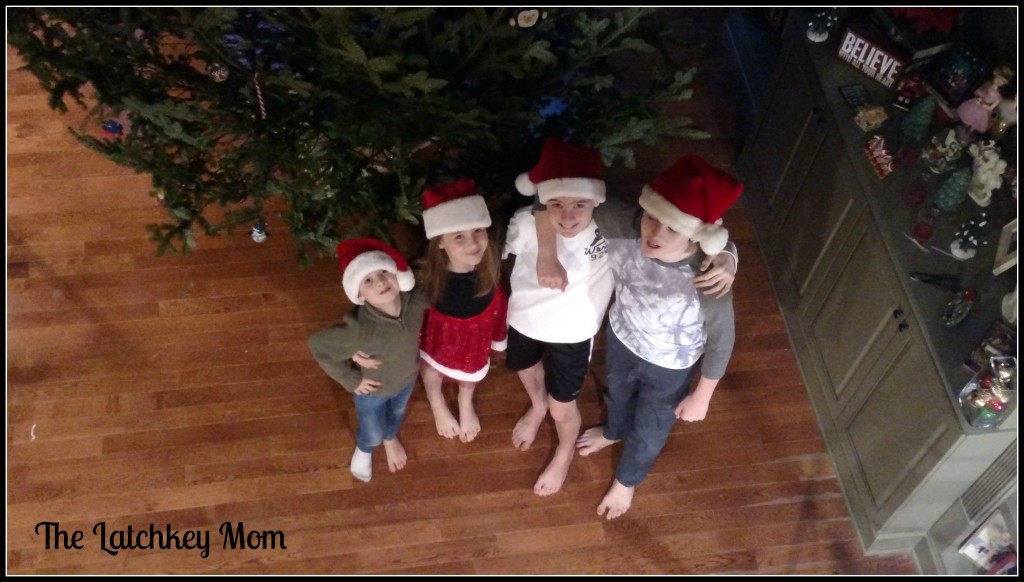 But I had this little army to help me.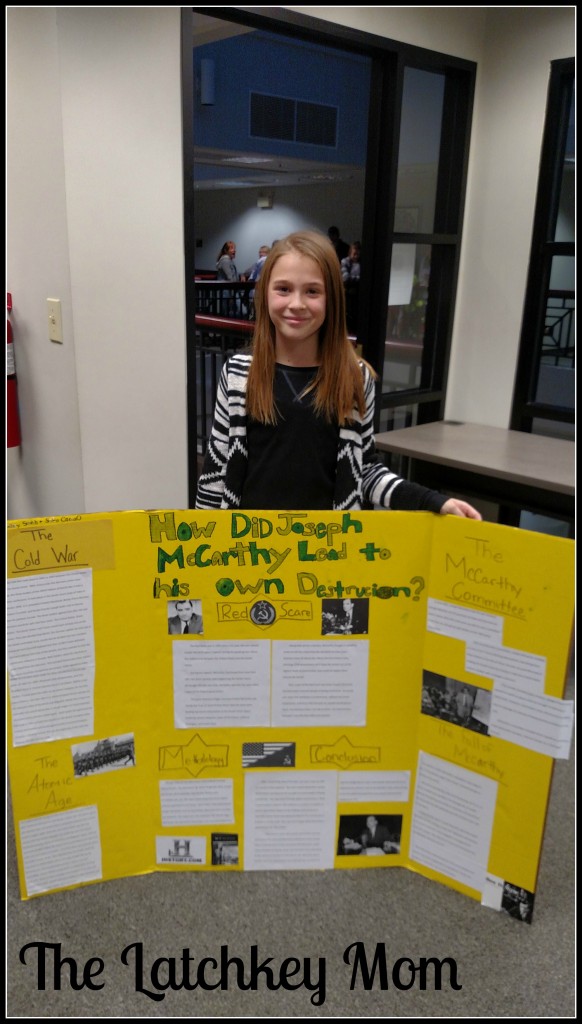 Audrey participated in our county's social studies fair (and scored a 2nd place finish!).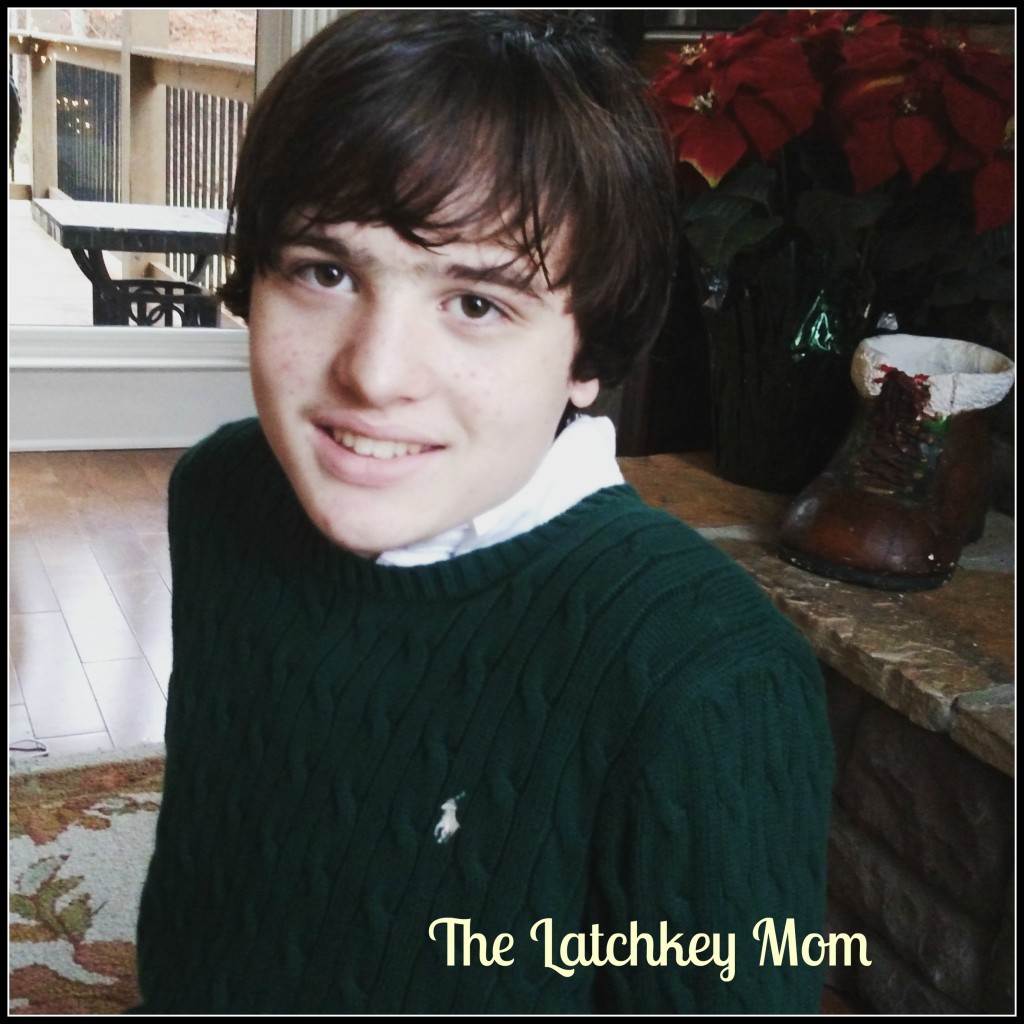 One of my handsome birthday boys…15!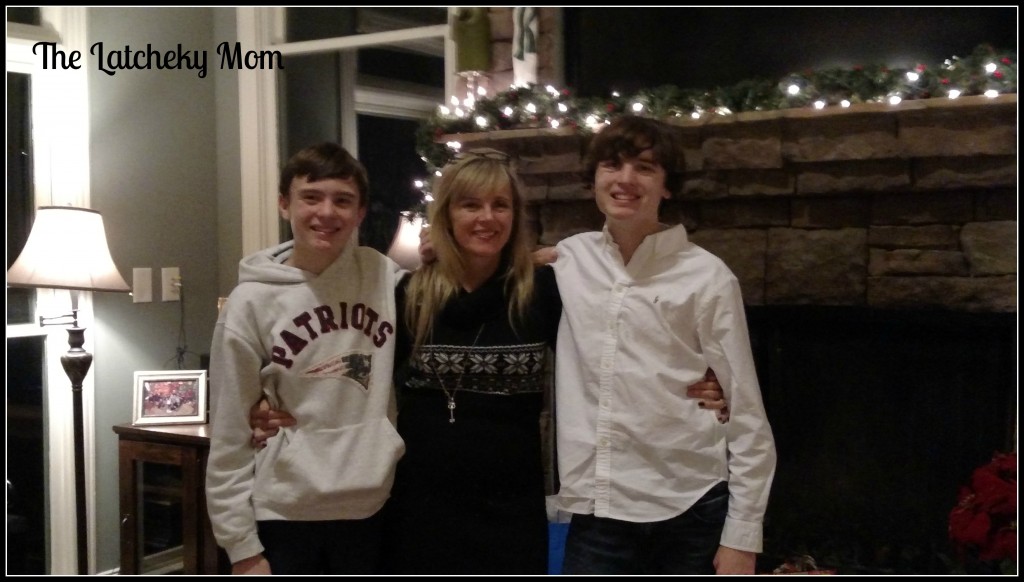 They're both taller than me now! (I was in heels)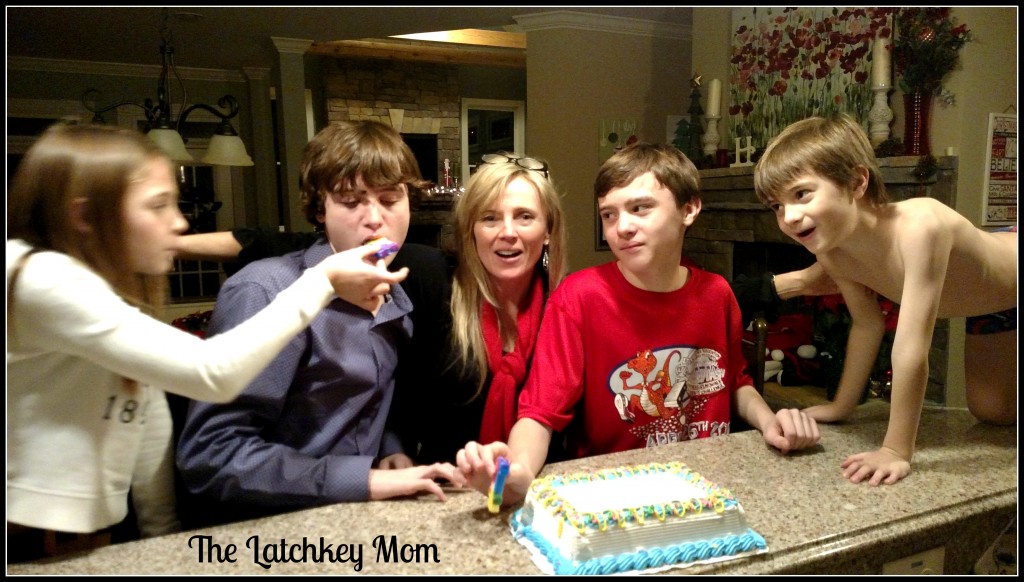 Cake!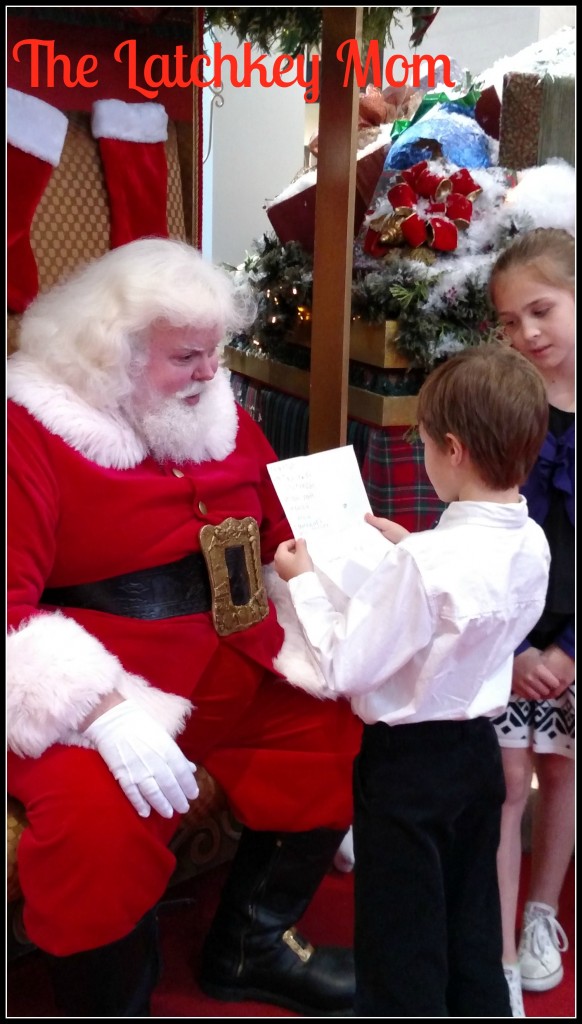 Visiting Santa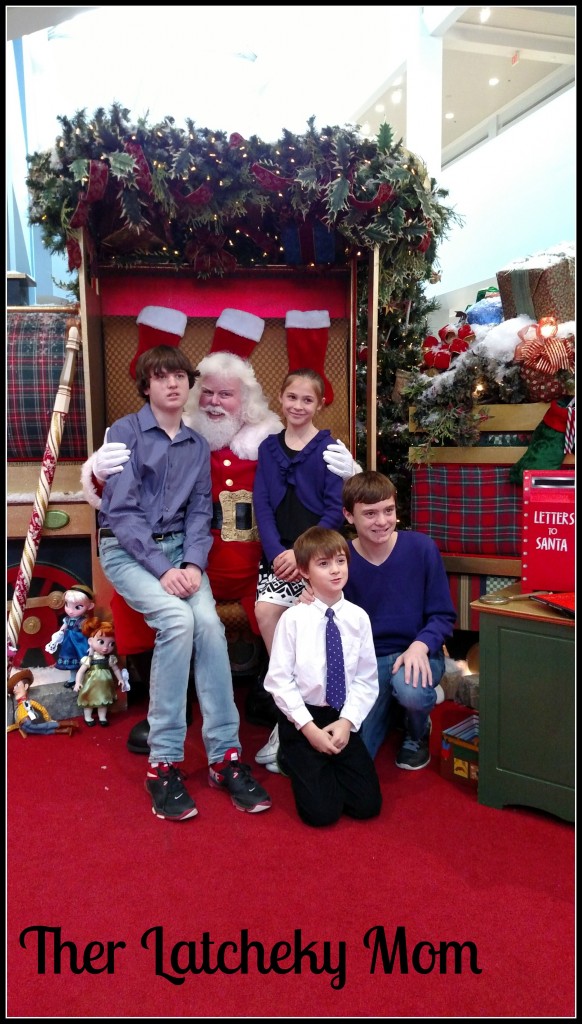 And Santa kind of creeped us out this year…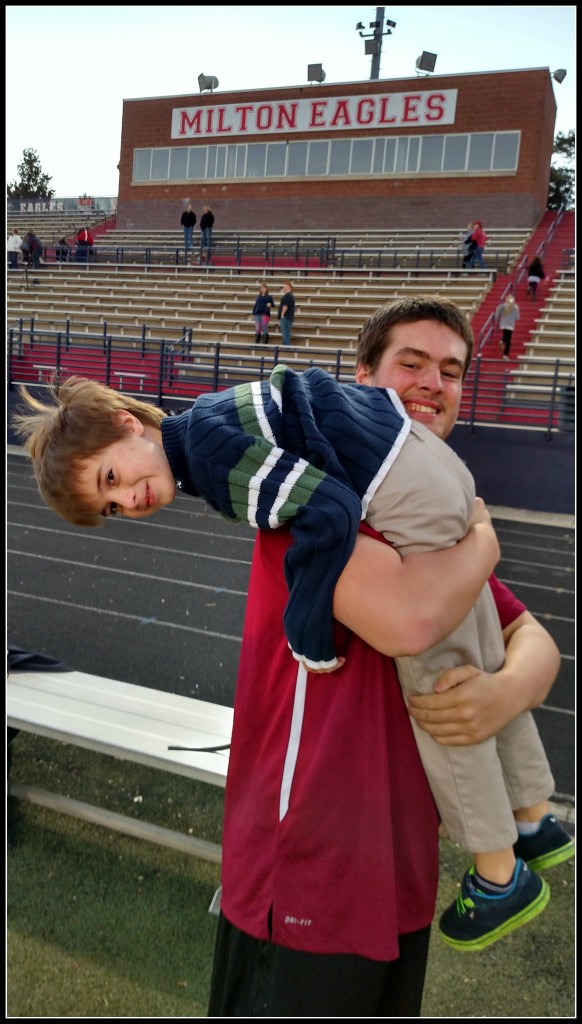 Our Alex was in town for the SEC championship game – he plays in their Million Dollar Marching Band, so we went to see him practice.
There was a time when I could hold this guy in my arms:(.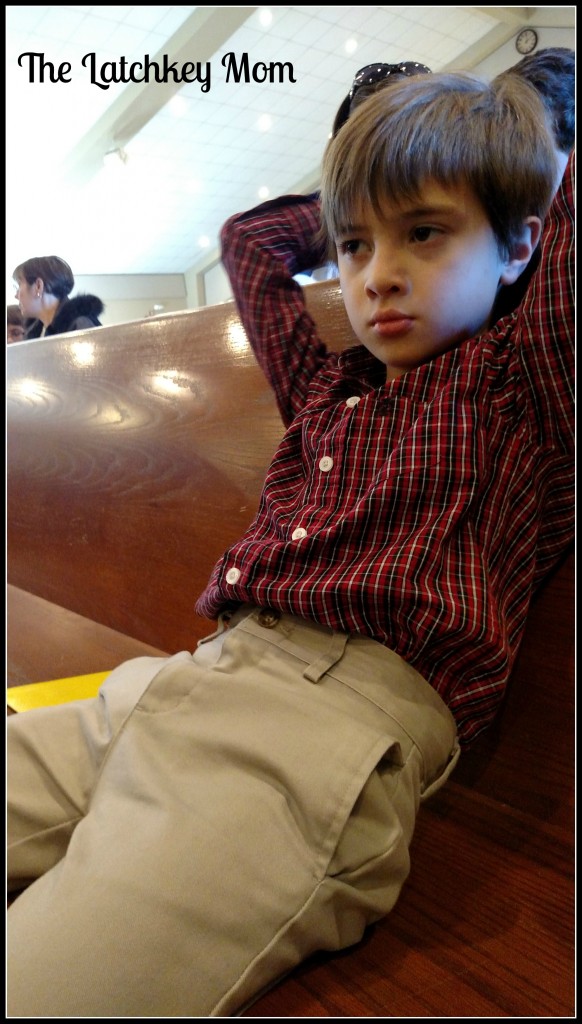 Cammy and Bear had their First Reconciliation. Camden was less than thrilled.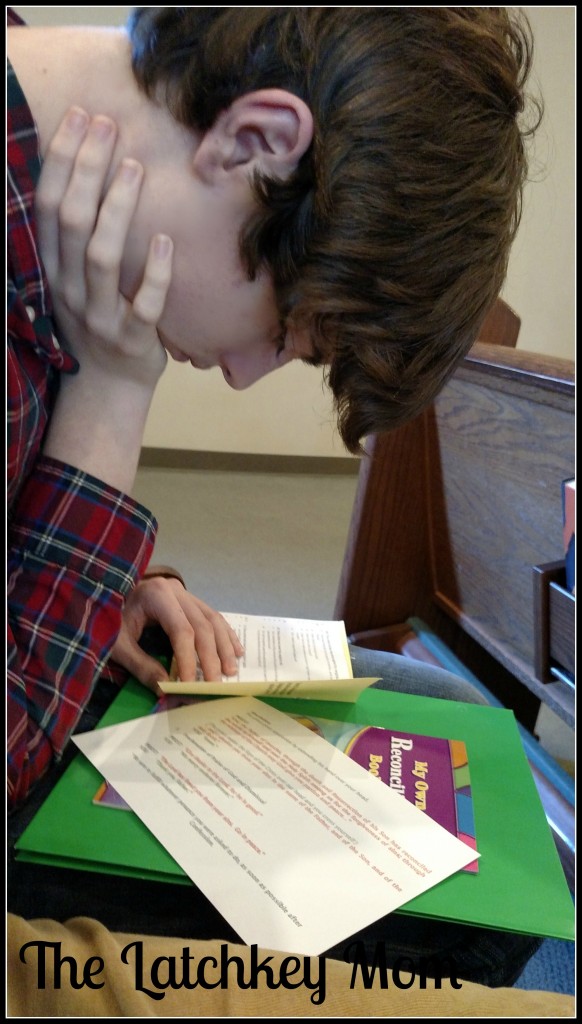 And Bear was studying the Act of Contrition.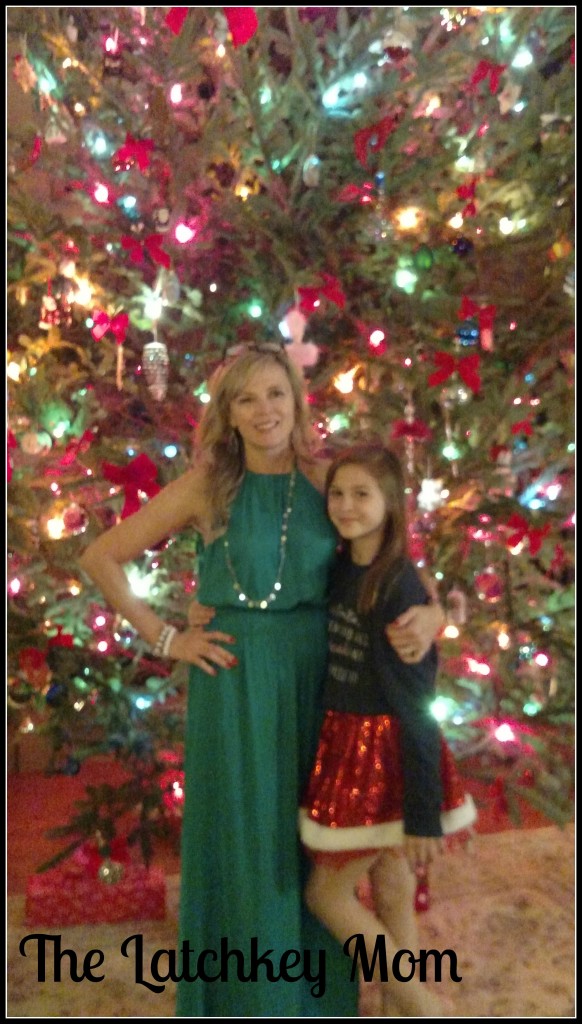 Aud helped me host my annual Holiday Girls' Night In.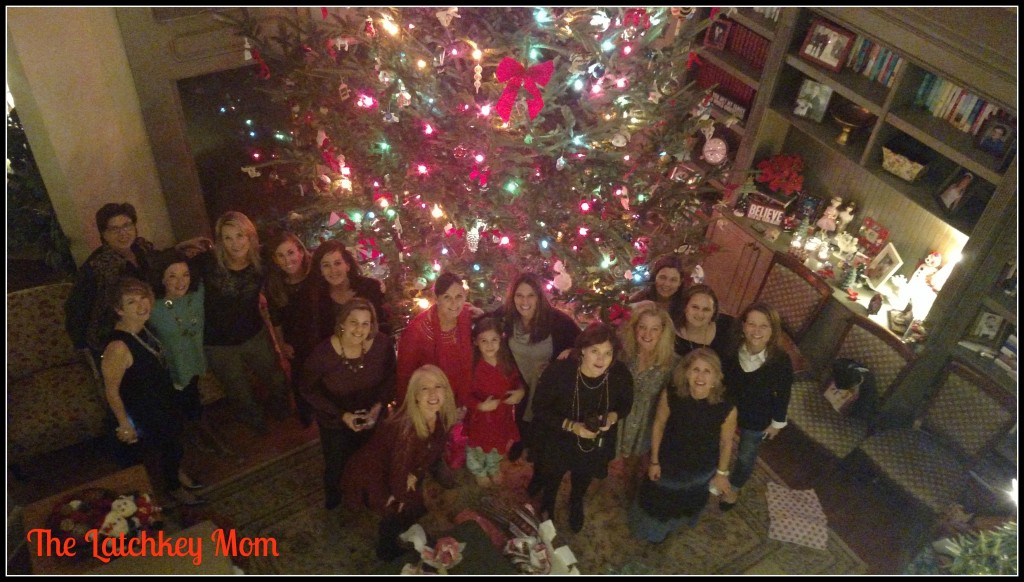 Unfortunately I remembered to take my group shot after some of the ladies left.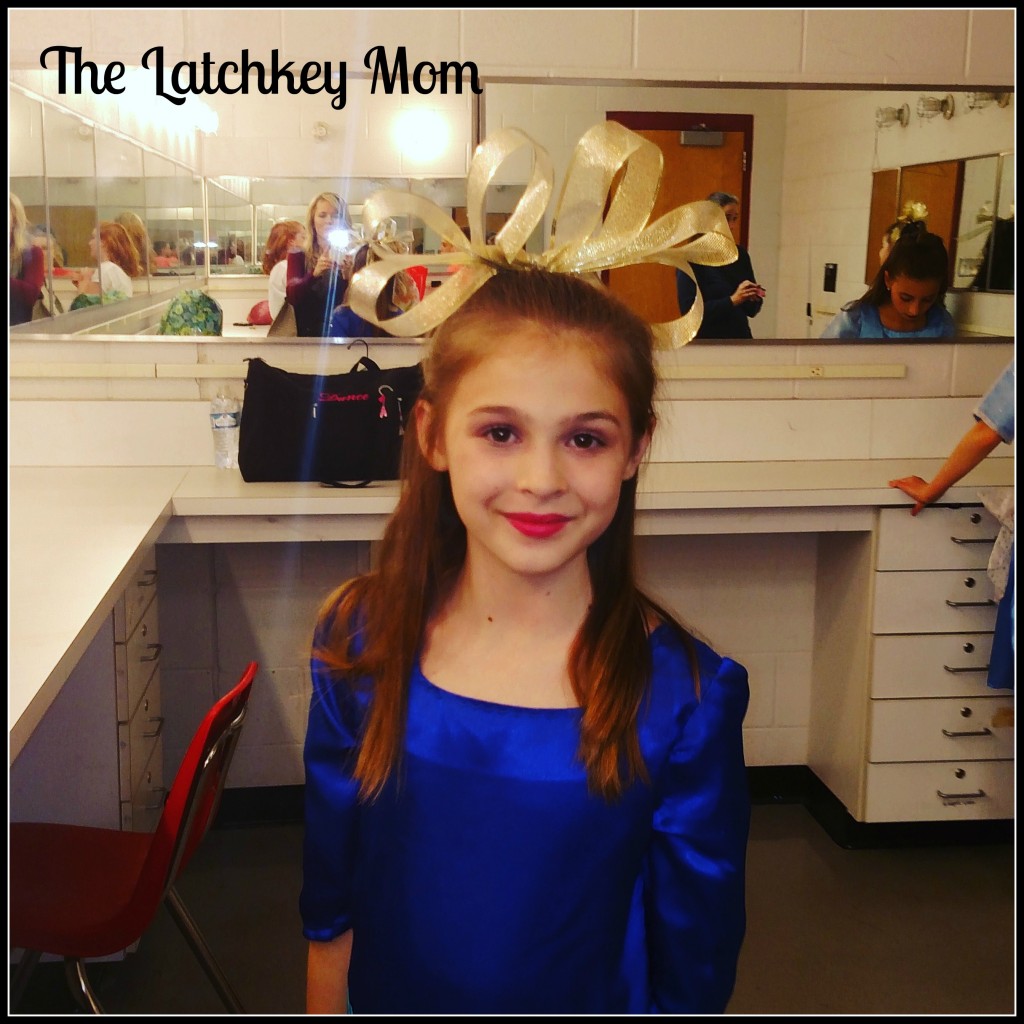 Audrey, before she took the stage for her dress rehearsal for The Nutcracker.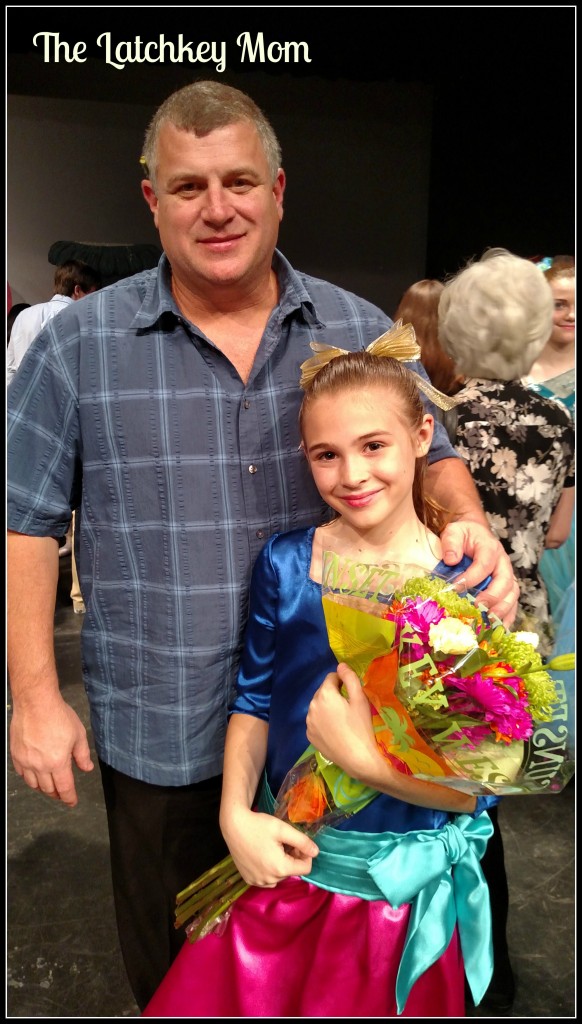 Post performance.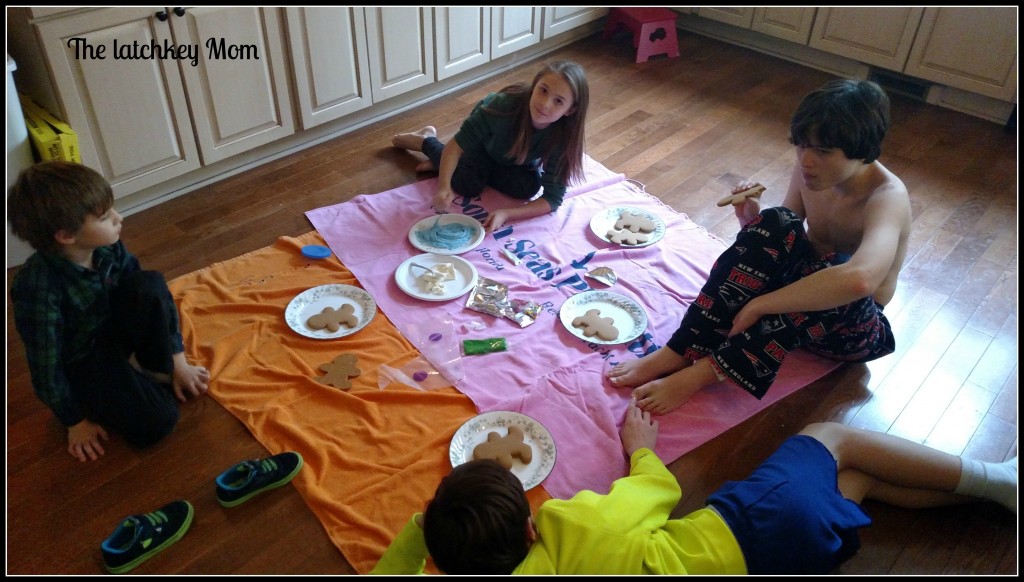 The kids decorated gingerbread men.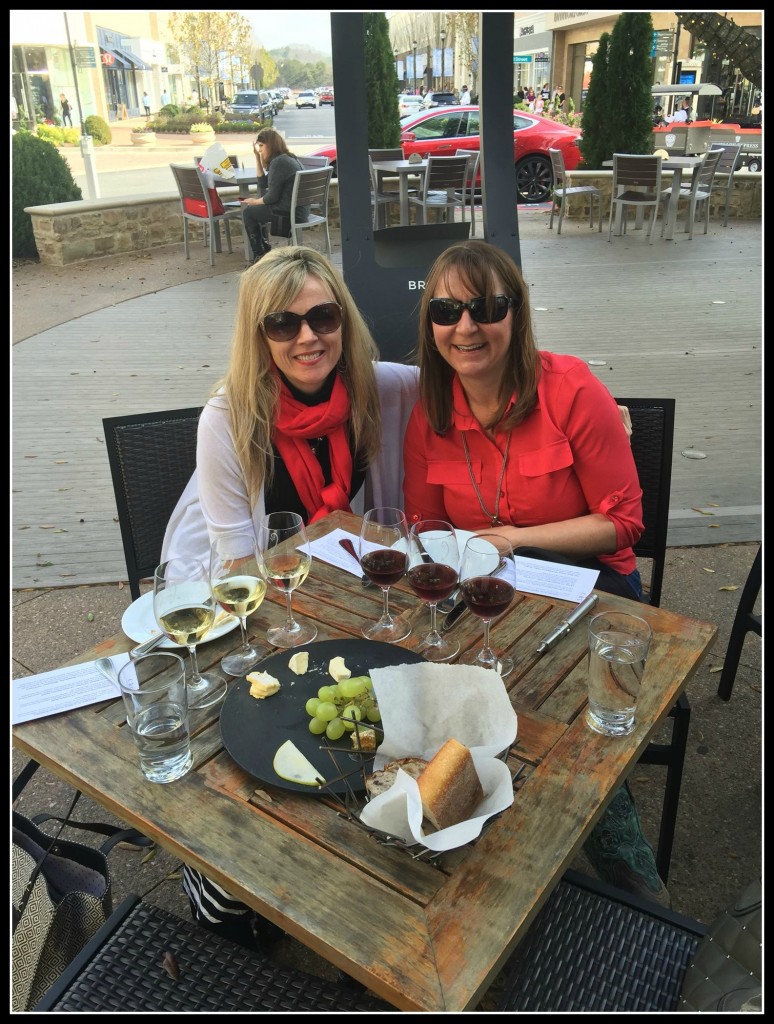 While I snuck out to celebrate my friend Jackie's birthday. (Disclaimer – we were having "flights" of wine, not 3 glasses a piece!).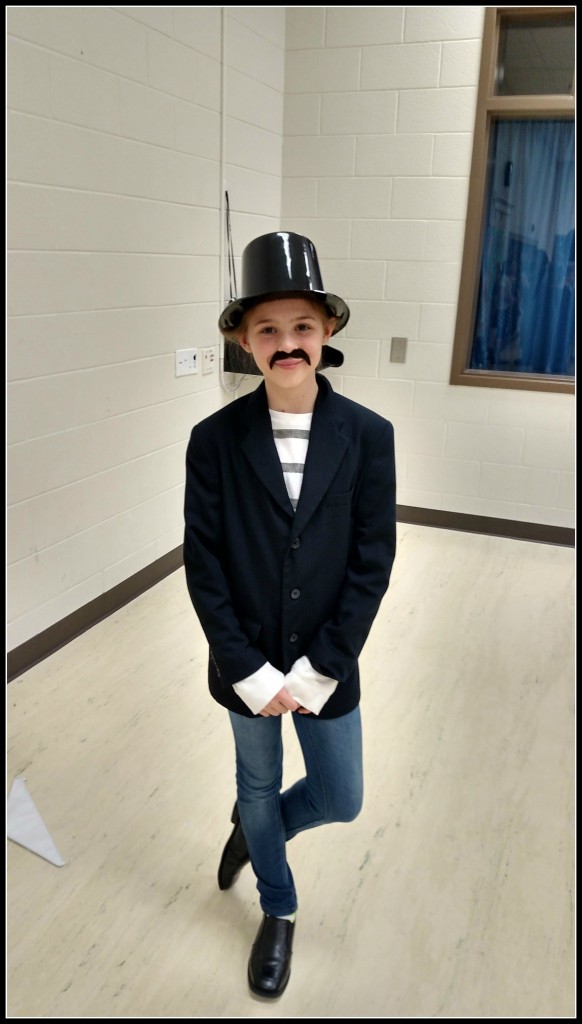 Audrey's school play – she was one of the Wright brothers.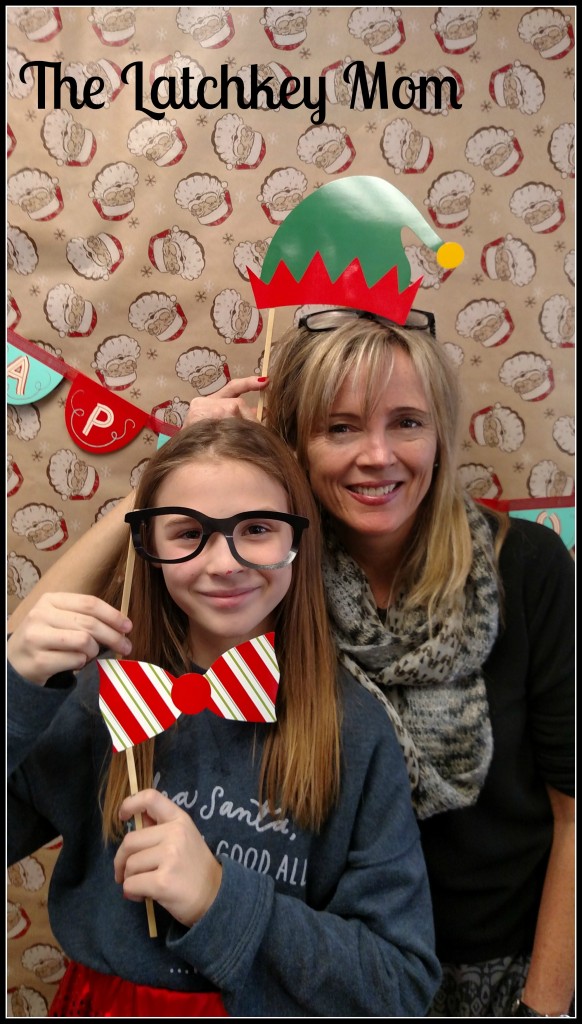 Celebrating the holiday, at my girl's LAST school Christmas party. I can't believe it. Next year, middle school.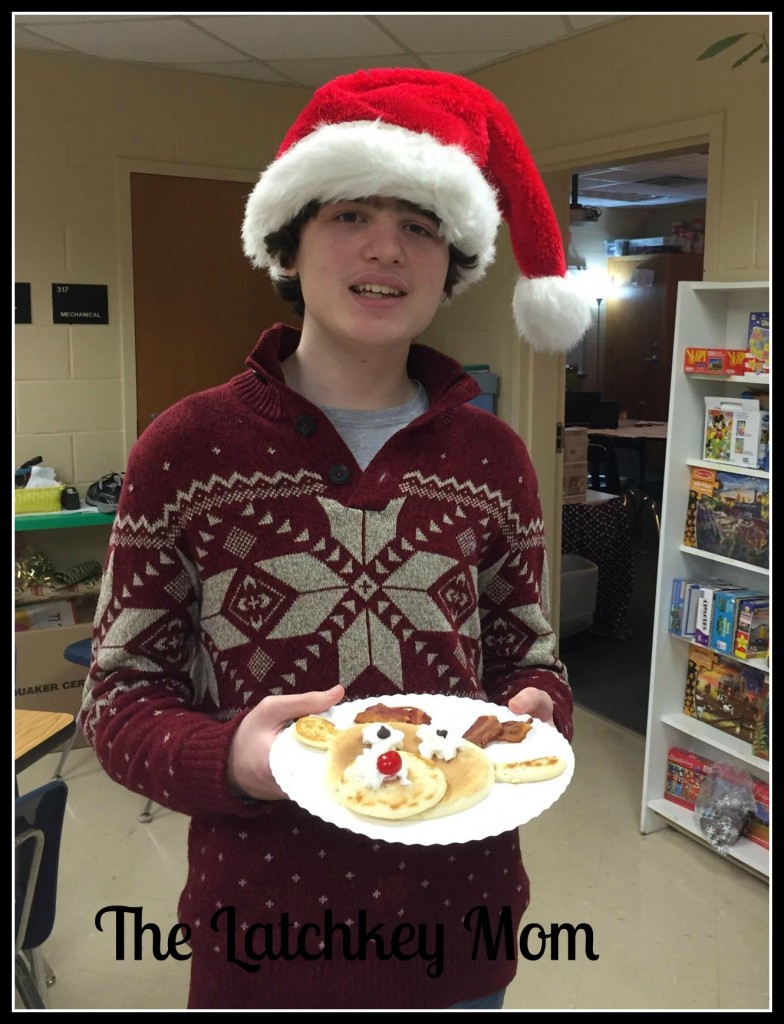 Although, Barrett's in middle school – and they're still celebrating!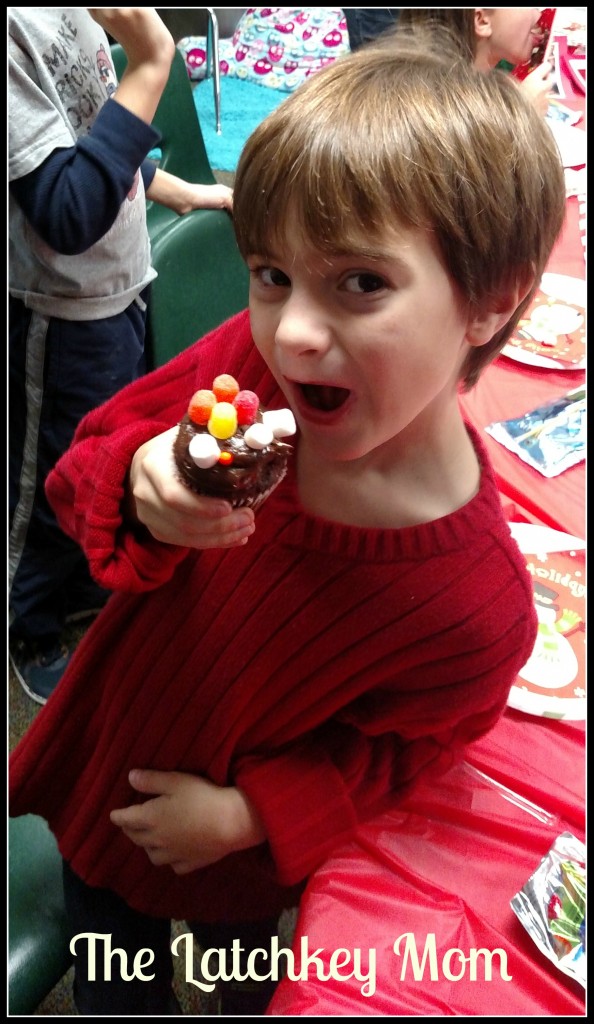 Finally, today was the last of the school parties, Cammy ate his way through his.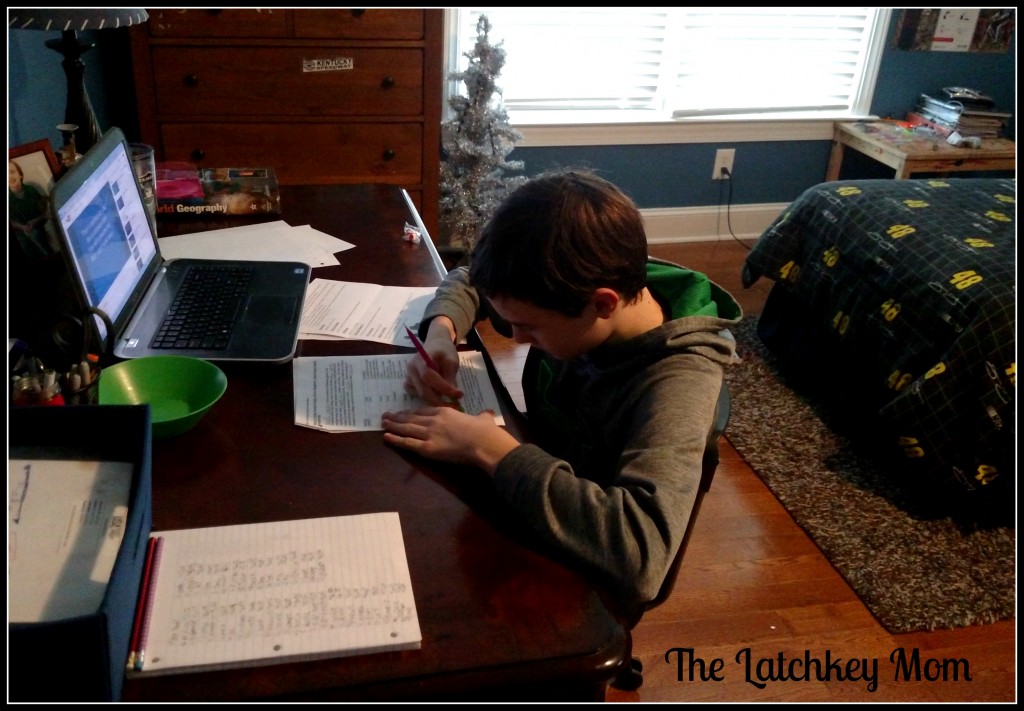 Poor Hunter, no parties for him – just mid-terms.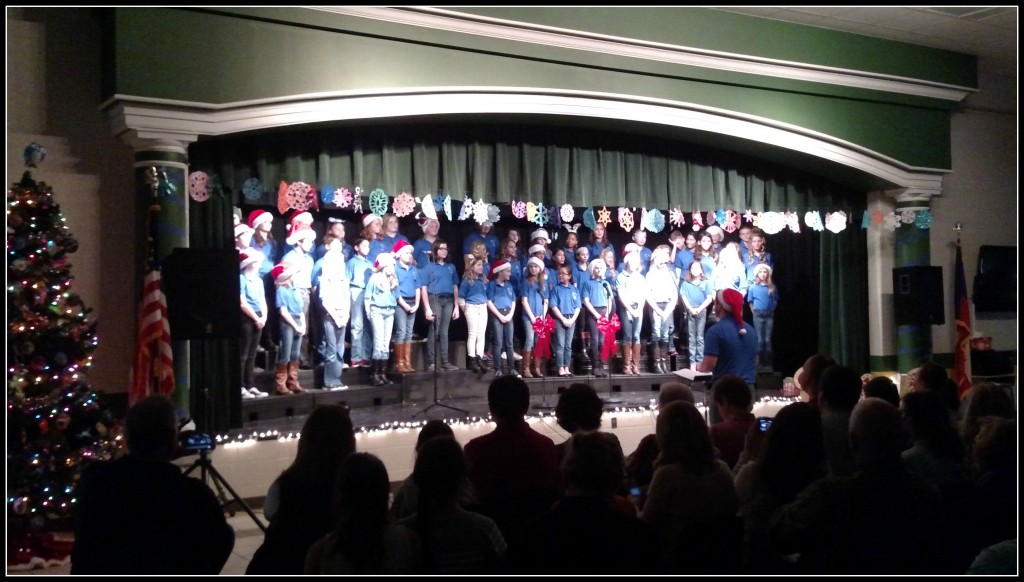 Audie's chorus concert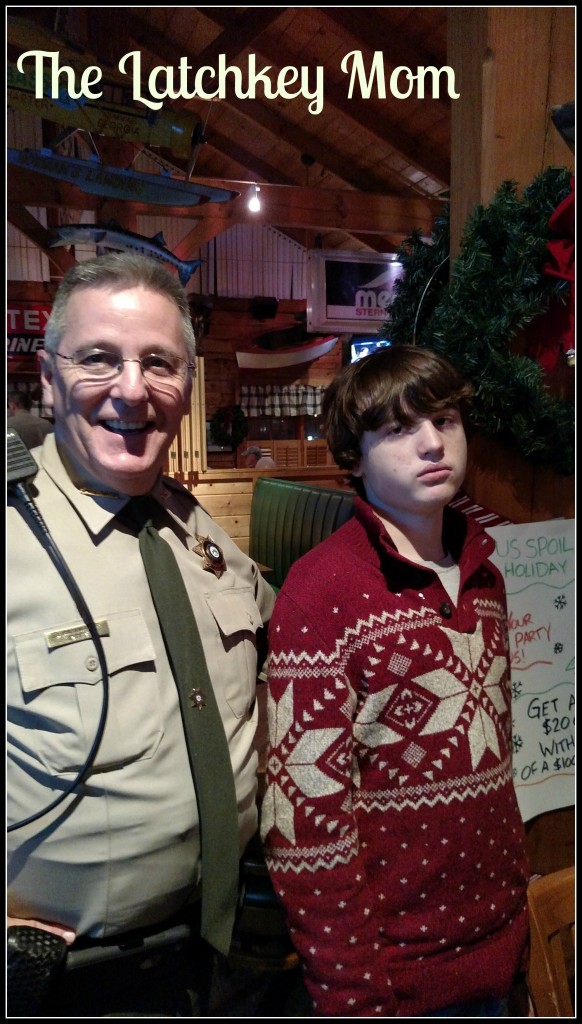 After the concert, we went to dinner at one of our favorite local restaurants. Turns out there was an American Cancer Society fundraiser at the restaurant and our county's finest were on hand as servers. Imagine our surprise when we walked in and a few police officers said, "Hello Barrett!" This is Bear, with his case manger for Project Lifesaver (a program our county has for kids on the spectrum with "wondering issues."). Doesn't he (my son) look like a thug in this pic? His Deputy introduced us to the Sheriff, and we now know practically everybody from the Sheriff's department. Oy! It's good to be connected…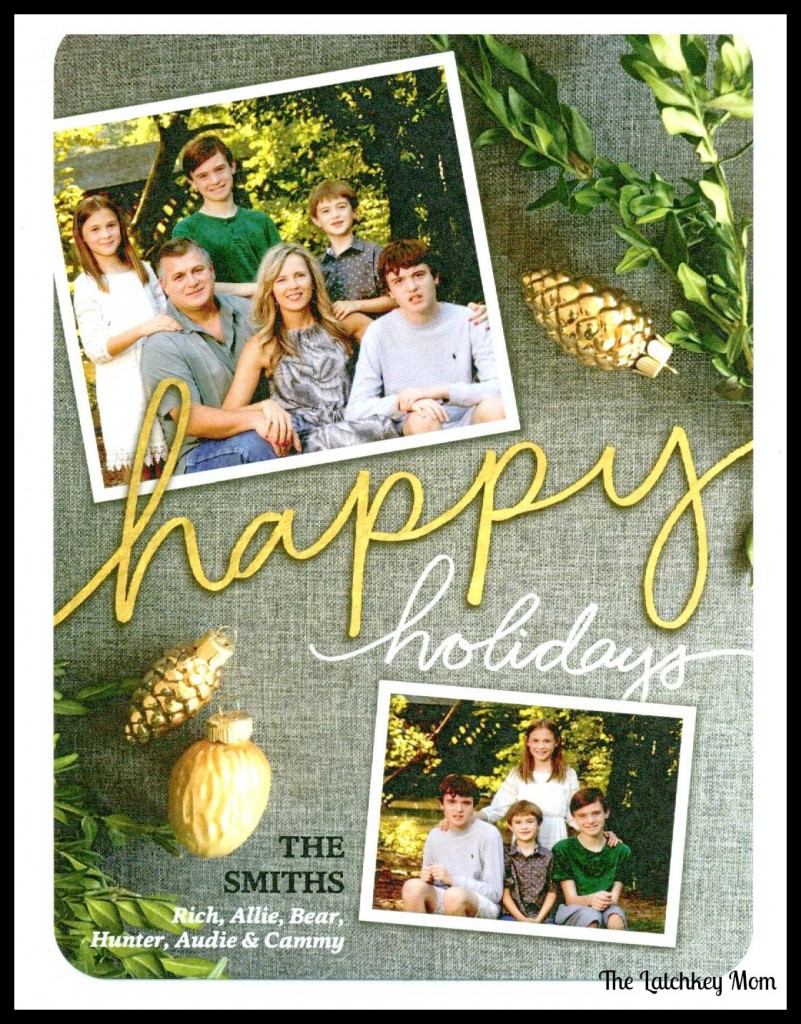 See you in January! I'll be kicking off the blogging year with my annual Favorite Books of Year post.