The itinerary of last summer's road trip was reshuffled a few times.  This resulted in us missing a couple of cities, and we'd already had the t-shirts made – literally.  Consequently, I've felt an obligation to get the kids to Birmingham, AL and Jackson, MS since last summer.  I'd planned to do that over President's Day weekend, but then "Snowmageddon Two" occurred, and our plans were put in limbo.  The week at home with the kids was long and we were all rather bored and on each other's nerves, so I decided to go for it – icy roads be damned.
Day One: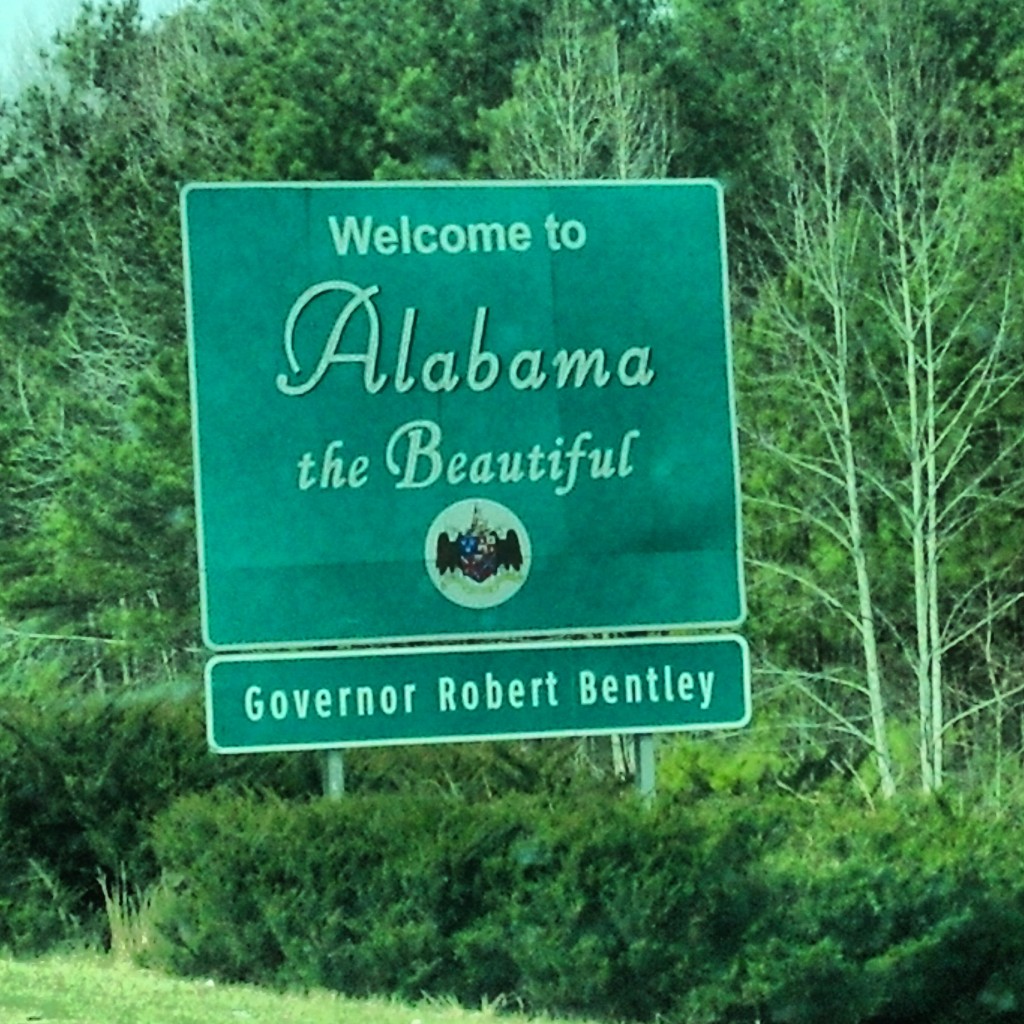 Our first stop was the Talladega Speedway, for Hunter, my NASCAR fanatic.  We were the only people there.  Apparently Talladega is not a popular spot on a very cold Valentine's Day morning.  We took a track tour and visited the hall of fame – eh, I wasn't impressed.  The facilities, track excluded, are very outdated and the Hall of Fame was not worthy of its name.  In all fairness, our opinion is biased since we've been to the real NASCAR Hall of Fame in Charlotte and the Indianapolis Motor Speedway's Hall of Fame.  I cannot believe I just admitted that – the things we do for our kids!  The track itself was nice and the embankment was impressively scary.  I don't think I could have walked up the curves of the embankment, they were that steep.  Our guide told us that visitors used to be encouraged to try, but there were falls and injuries, so it's no longer allowed.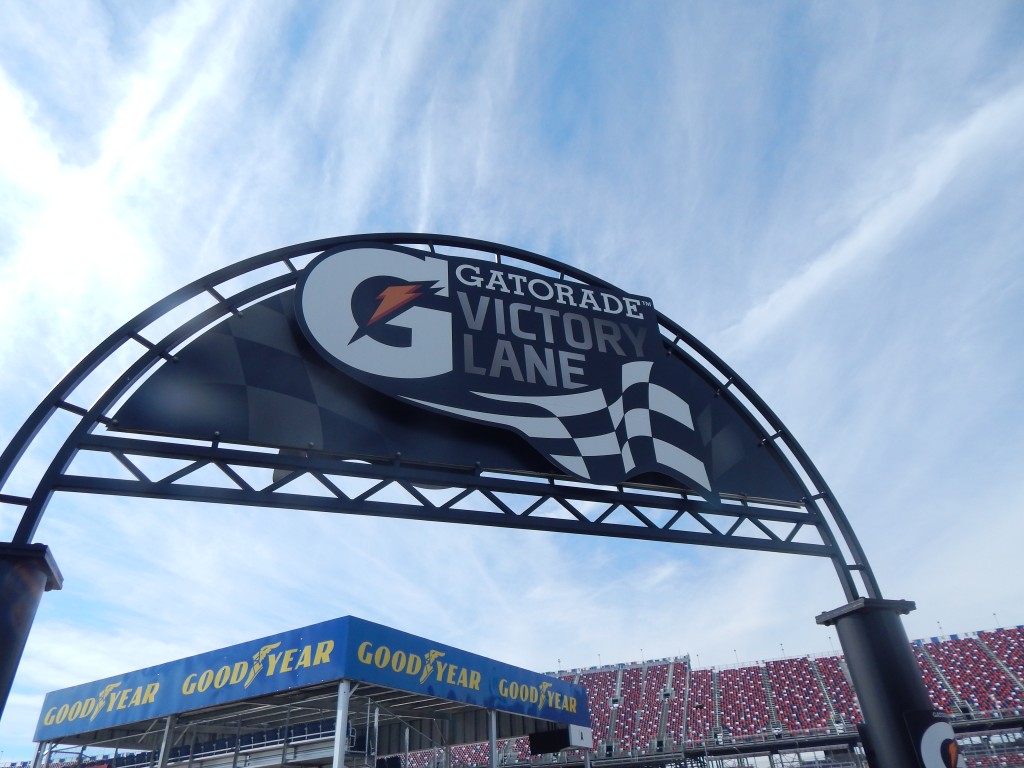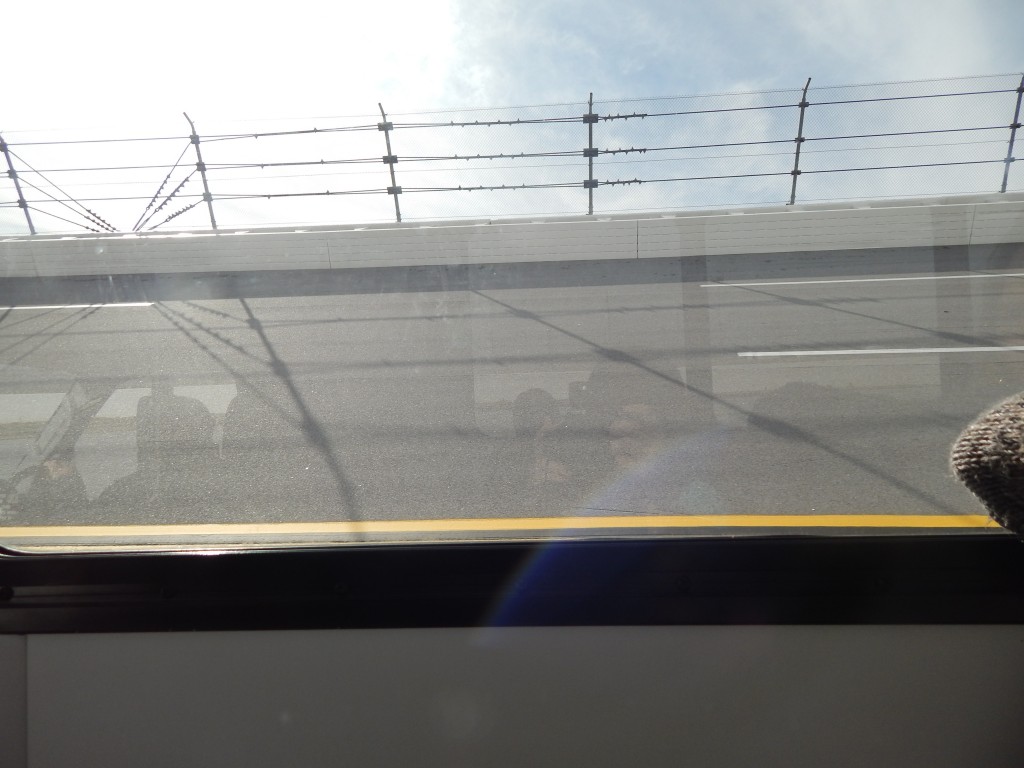 Above is a picture of the embankment, from the tour bus.
After the raceway, we went to the Birmingham Zoo.  Did I mention it was very cold?  I think there were 15 people there that day.  It was actually fun, because we could go wherever we wanted, and no one was blocking our views.  The animals were a bit frisky, too, probably due to the weather.  It's a nice little zoo.  We had one small incident – when Hunter tossed Audrey's shoe in with the sea lions.  He claims it was an accident, and maybe it was.  Still, we needed to get the shoe back.  We waited around for a trainer, and when she appeared, she instructed the sea lions to go get Audrey's shoe.  The sea lion did as he (or she?) was told.  Of course Audrey refused to wear the shoe after that (can't say I blame her).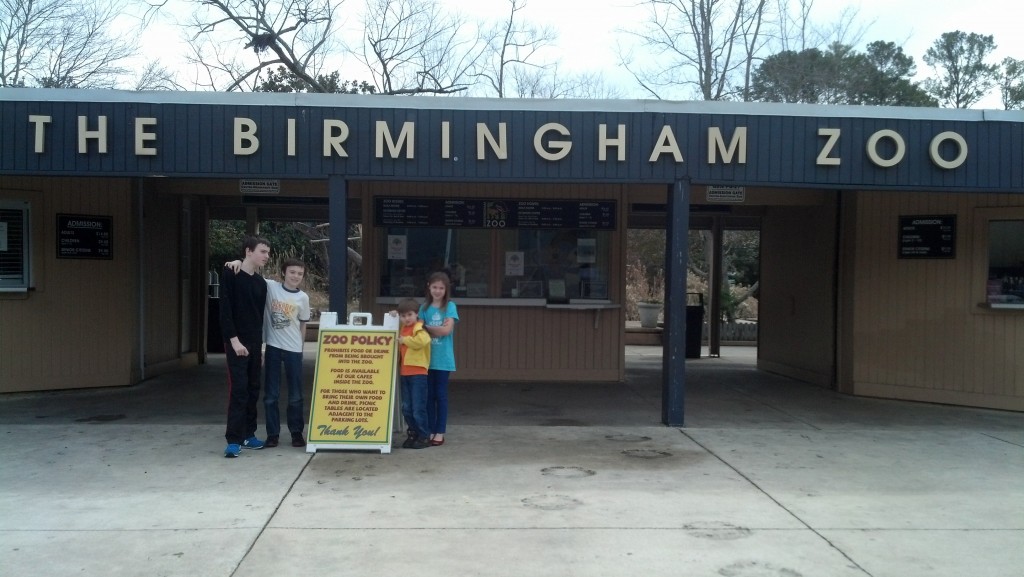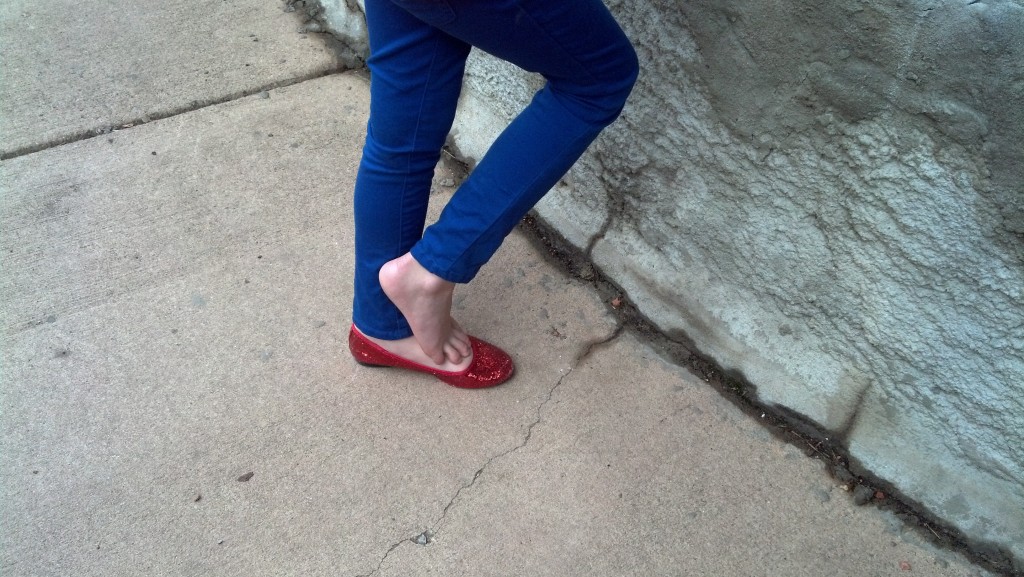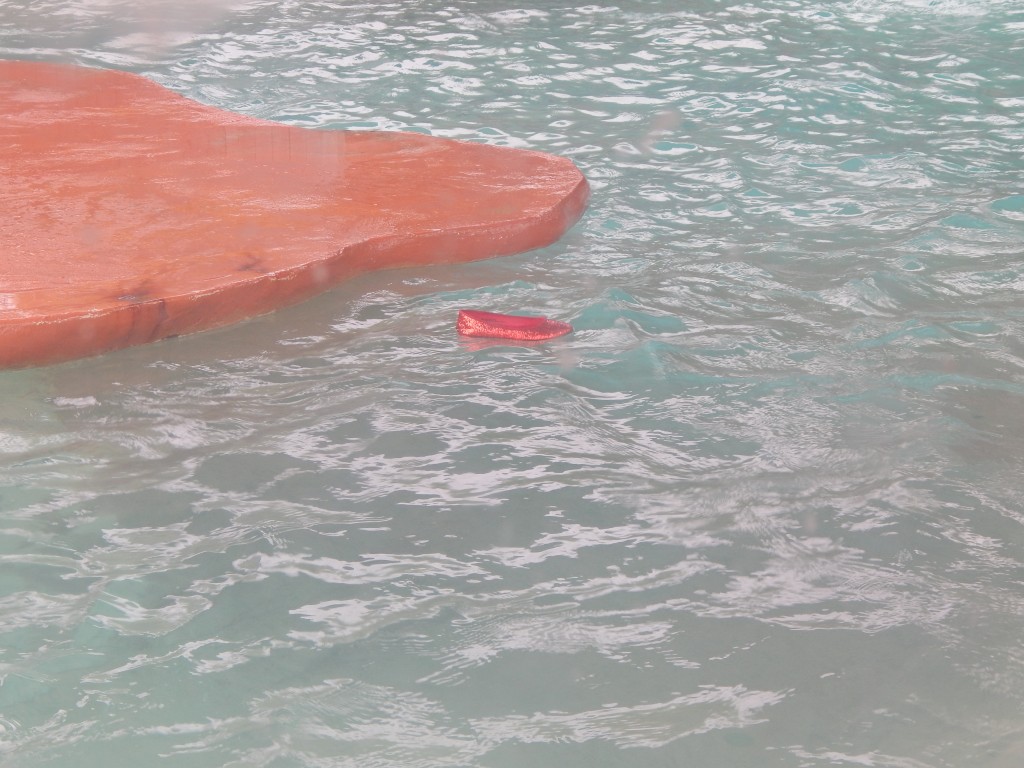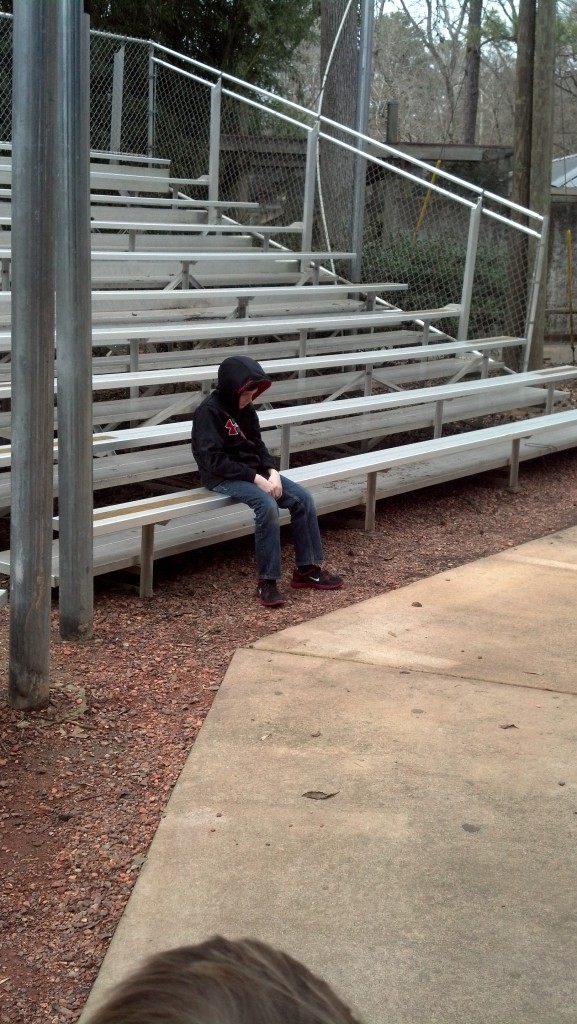 A guilty Hunter…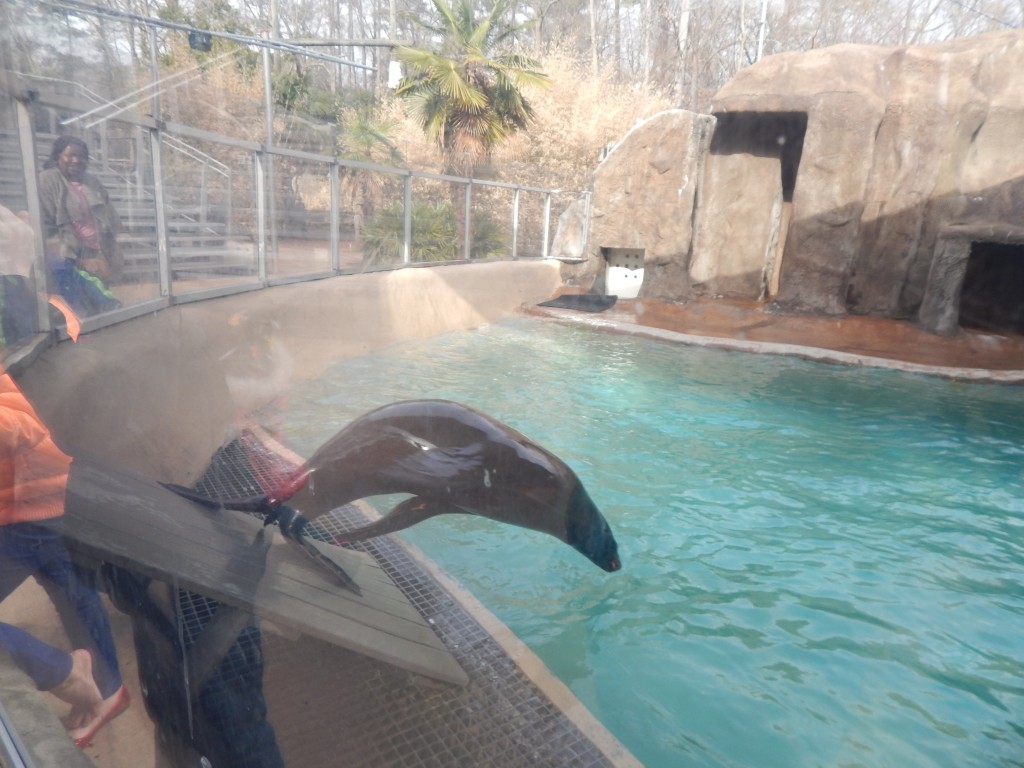 To the rescue…
Next, we went the 16th Street Baptist Church, which was the scene of the 1963 bombing that killed four young African American girls.  Hunter had read the book, The Watsons go to Birmingham, and really wanted to see the historic church.  It's still an active congregation, so they didn't really offer tours, but we were allowed to go in.  After that, we went to the Civil Rights Institute where once again, we were the only people visiting.  It's a great facility and we learned a lot.  The people were so nice and they kept checking on us, basically giving us the VIP treatment.
We settled in at our downtown hotel, a SpringHill Suites, only to discover they didn't have a restaurant.  Downtown was deserted, and the list of restaurants I got from the front desk all seemed to cater to business men or were fast food places.  We decided to hightail it to the suburbs.  Since it was Valentine's Day, I was nervous about finding a place that didn't have an obnoxiously long wait time.  I haven't been to a restaurant on this holiday since I was a server.  I purposefully avoid them!  But we had to eat, and it was only 5:00 p.m., so I crossed my fingers that we'd luck out.
No such luck – traffic was a nightmare and when we got to our destination, a Cheesecake Factory located in a high-end retail area, it was pure mayhem.  I was expecting busy, but a traffic cop and a line that was wrapped around two sides of the restaurant?  Yikes!
I will spare you the details of the restaurant quest, but we landed at California Pizza Kitchen, and I was hopeful that all would be fine.  I was wrong.  We had an incident, which will live on forever in Smith Family Folklore!  It was crazy enough that I've dedicated a separate blog to it.
Day Two: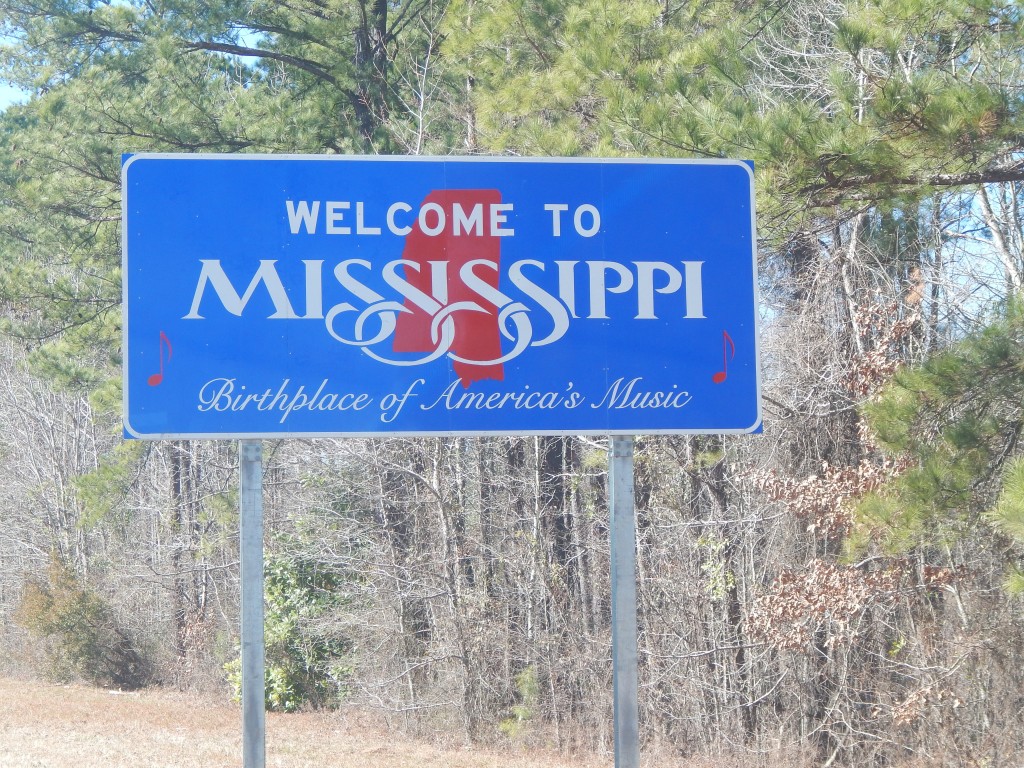 We woke up to sunshine, yay!  It was still cold, but at least the sun was shining.  We got in the car and headed southwest.  We were driving through Tuscaloosa, so I decided to stop at the University of Alabama and check it out.  Once upon a time, I was accepted to the university.  I didn't attend, but I was still curious.  The campus is beautiful and we went by the stadium so I could take a picture of the kids out front, for Uncle Alex.  Unfortunately, I forgot all our UF & FSU paraphernalia!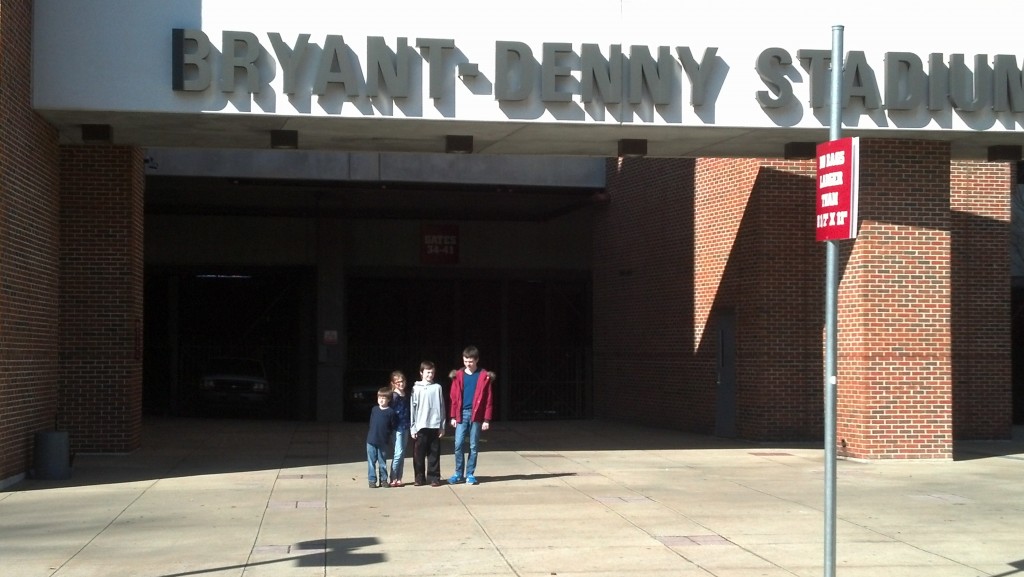 Before we knew it, we were in Jackson, MS.  Cute little city, and I do mean little!  The kids and I went to the Capitol, old and new, and toured the museum.  I tried to visit Eudora Welty's house, but it was closed on Saturday.  Bummer.  The kids were bored, of course, so I surprised them by going to the Mississippi Children's Museum.  Then I was bored, but we killed a couple of hours.  We were staying downtown, and once again, it was a ghost town!  What's up with all these abandoned cities?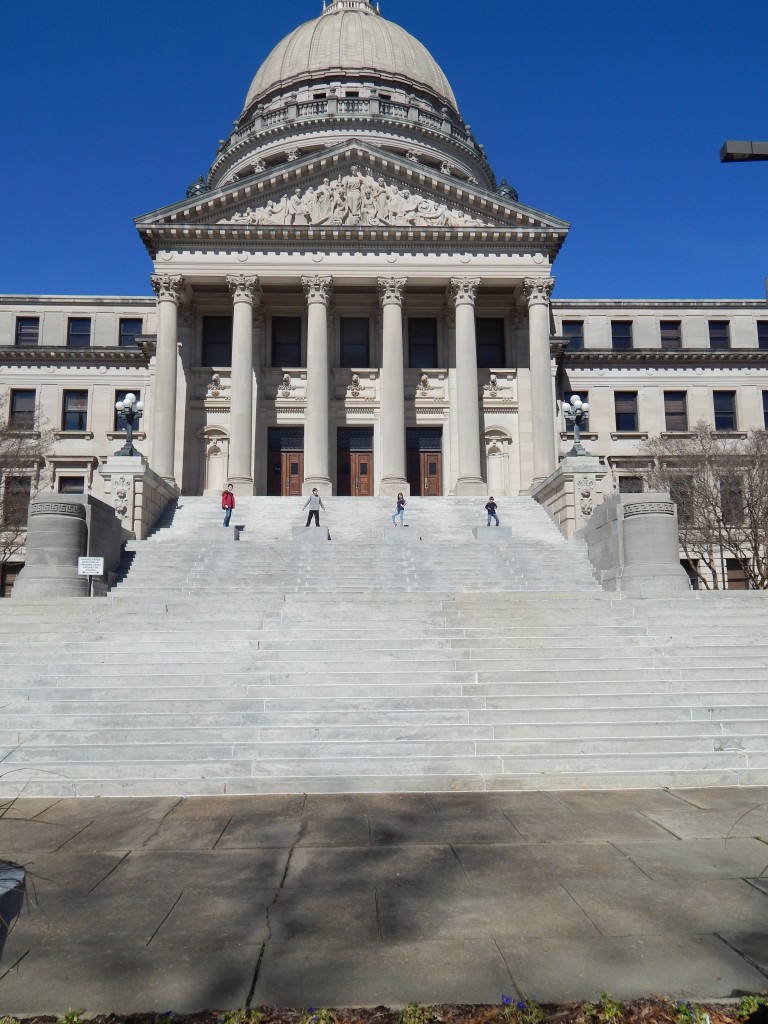 New Capitol
Below is the Old Capitol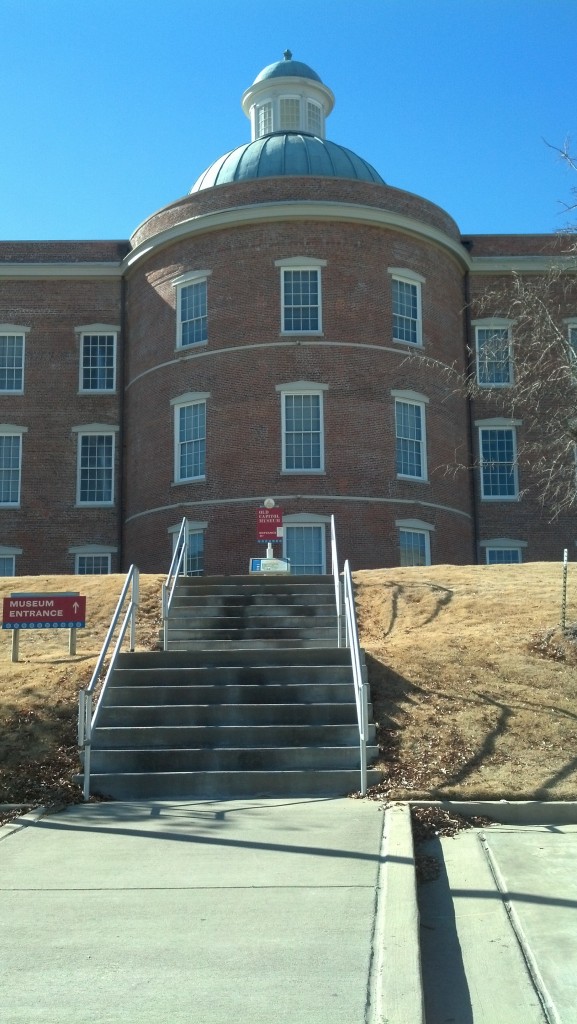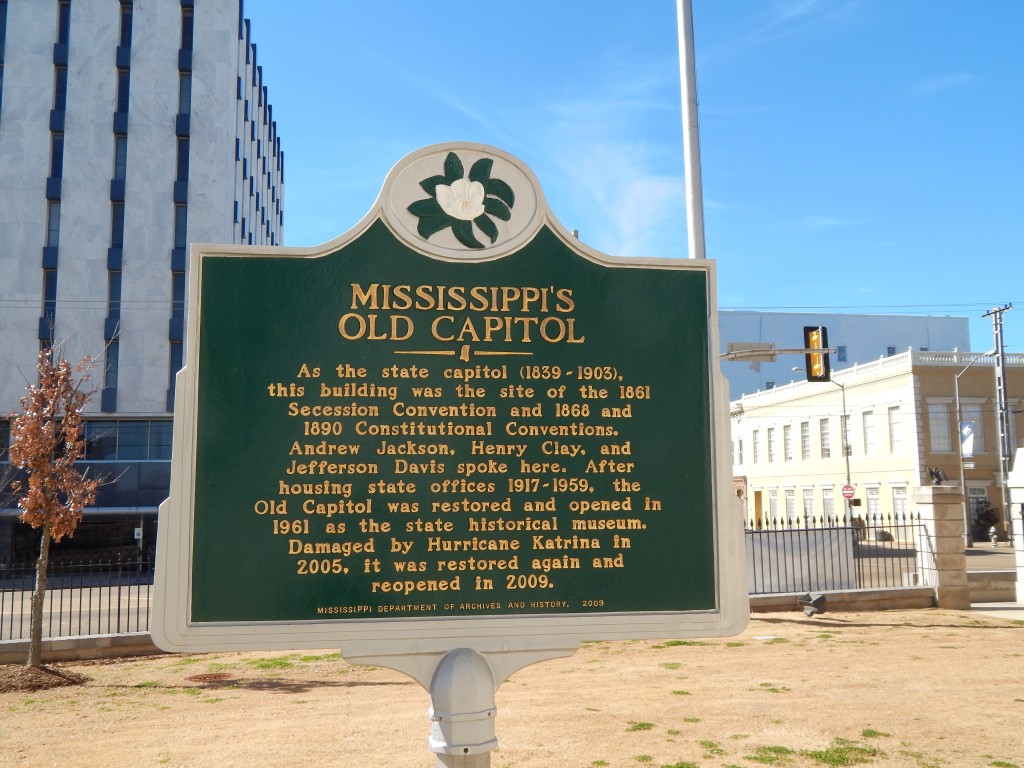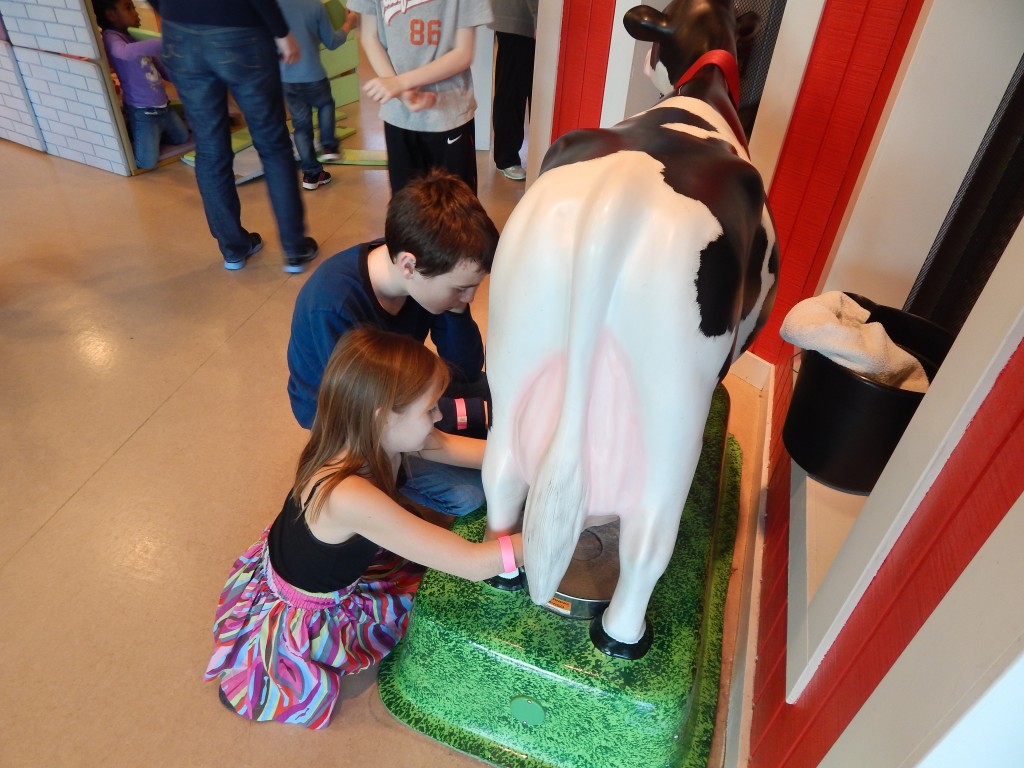 We were staying at a full service Marriott, so we got to eat in the hotel.  The dining room was closed, but we sat in the lounge and had a decent meal.  The kids charmed all the employees, and before I knew it, it was free ice-cream for everyone.  On our way back to the room, Audrey noticed that people were filing into the hotel, dressed to the nines, for a Sweethearts Ball.  Of course she had to stop every woman she saw, to dish on her dress.  Cue Hunter's eyeballs rolling back into his head.
Back in the room it was early to bed, as everyone was ready to get home and celebrate Valentine's Day with Dad.  Overall, it was a nice little break.  We got to check off two more cities, and stretch our muscles for our upcoming spring break trip to Michigan.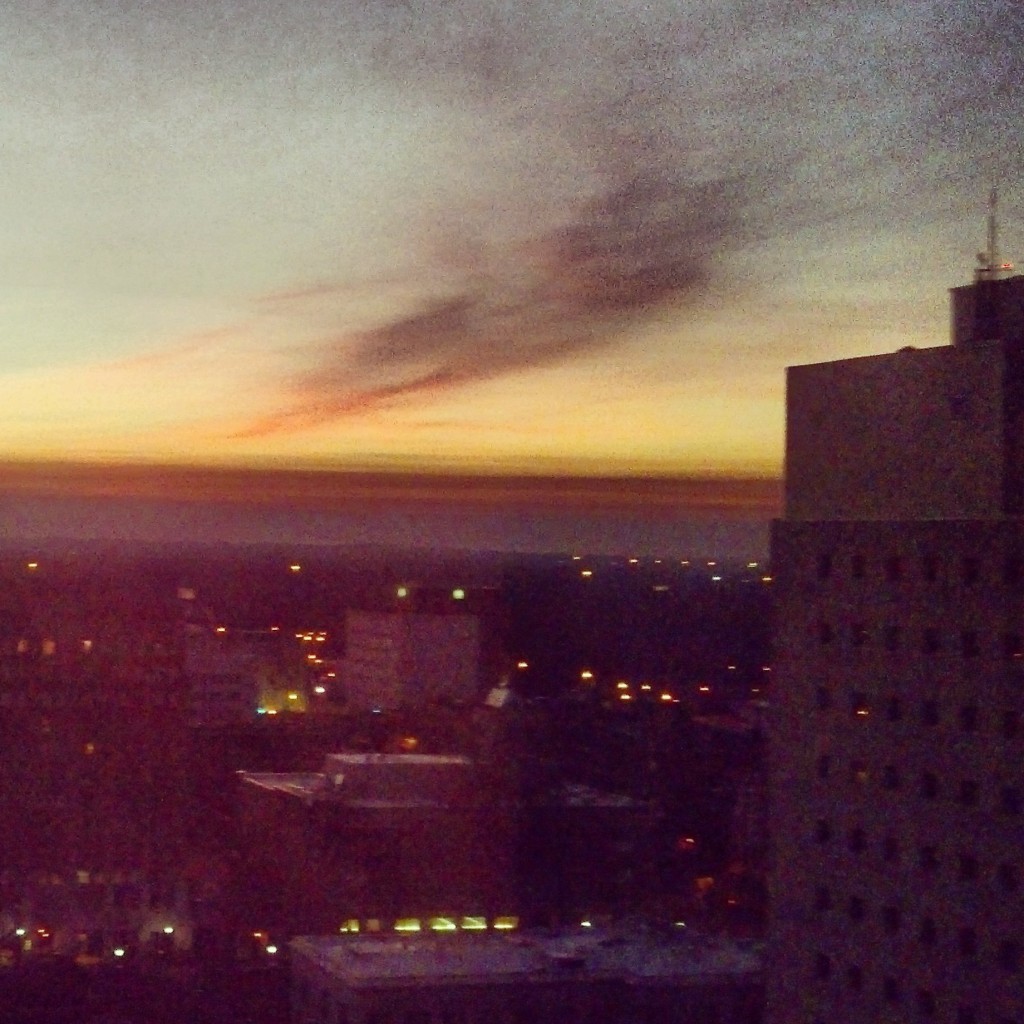 View of the sunrise from our hotel room.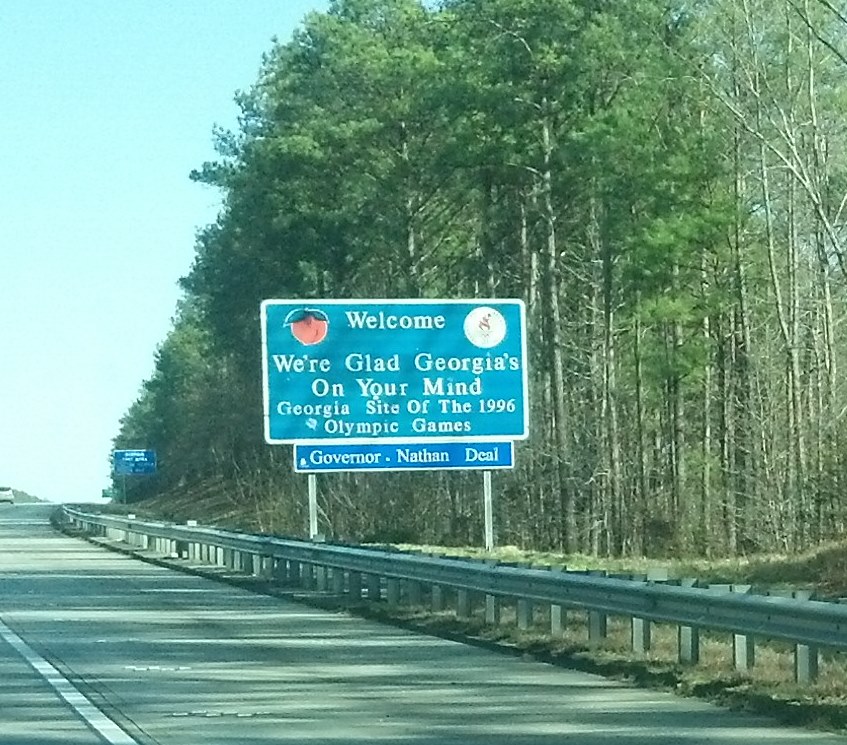 Have you ever been to Birmingham?  Have you ever been to Jackson?  What did you think?  Did I miss a venue that the kids would have enjoyed?  What type of sites do you visit when traveling with the kids? Did you eat in a restaurant this Valentine's Day?  Was it pure madness