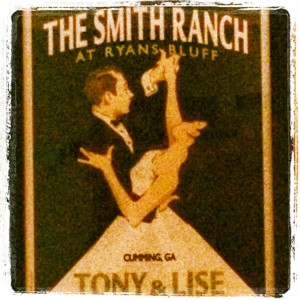 A few weeks ago we hosted the wedding of one of our closest friends, Auntie Lise. When I say "hosted," we merely provided the venue, Lise and her groom, Tony, were the true hosts (as in paying for the shindig) – and her sister Jackie was the event planner extraordinaire. It was a beautiful day, filled with love and happiness. My wheels were turning and my fingers were twitching, because I wanted to share the day with all my readers. Lucky for me, Lise readily agreed.
Lise is one of my autism sorority sisters, and we've known each other for almost nine years. We first met over the phone, having been "set-up" by a therapist who treated our children. I loved talking to her and knew we'd become friends – we'd both just given birth to children (my 3rd, her 4th), we were both Massachusetts girls and we both had children with autism. Lise, however, had a different first impression – she thought I was a fuddy-duddy who wore cardigans and pearls. Nice. Not that I'm holding a grudge or anything.
Once we met in person, our families quickly became close. Before we knew it, my kids were calling her Auntie Lise and our families (extended family included) were celebrating holidays and birthdays together. It was a love fest!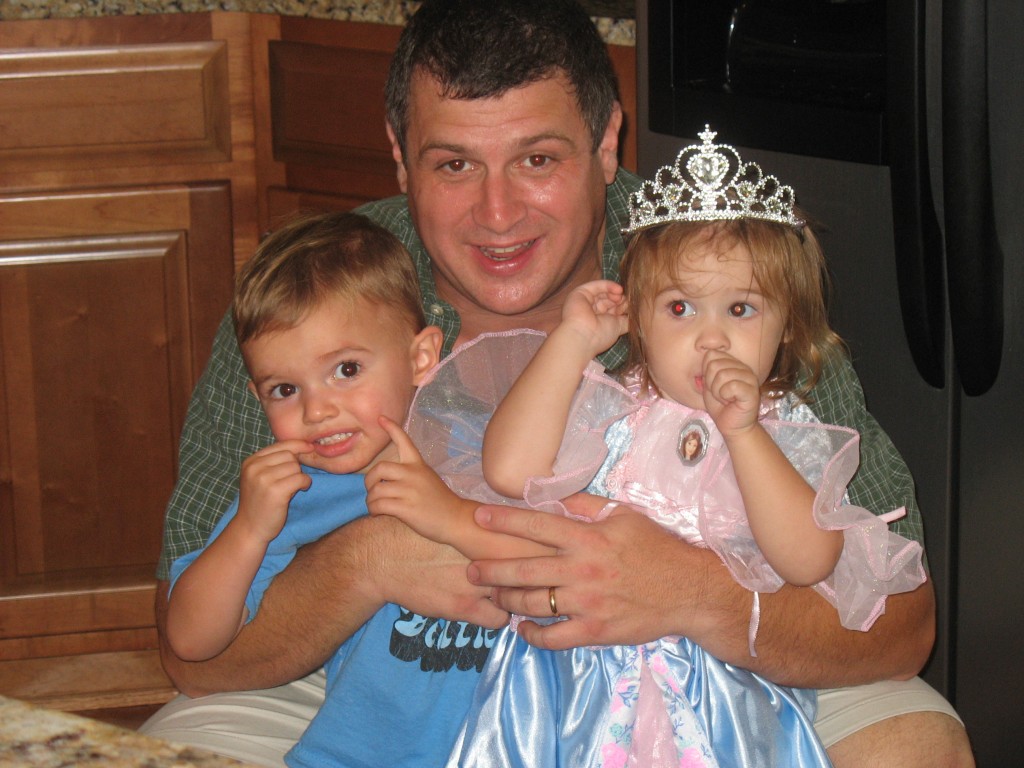 R with Jack (Lise's son) and Aud, at her 2nd birthday.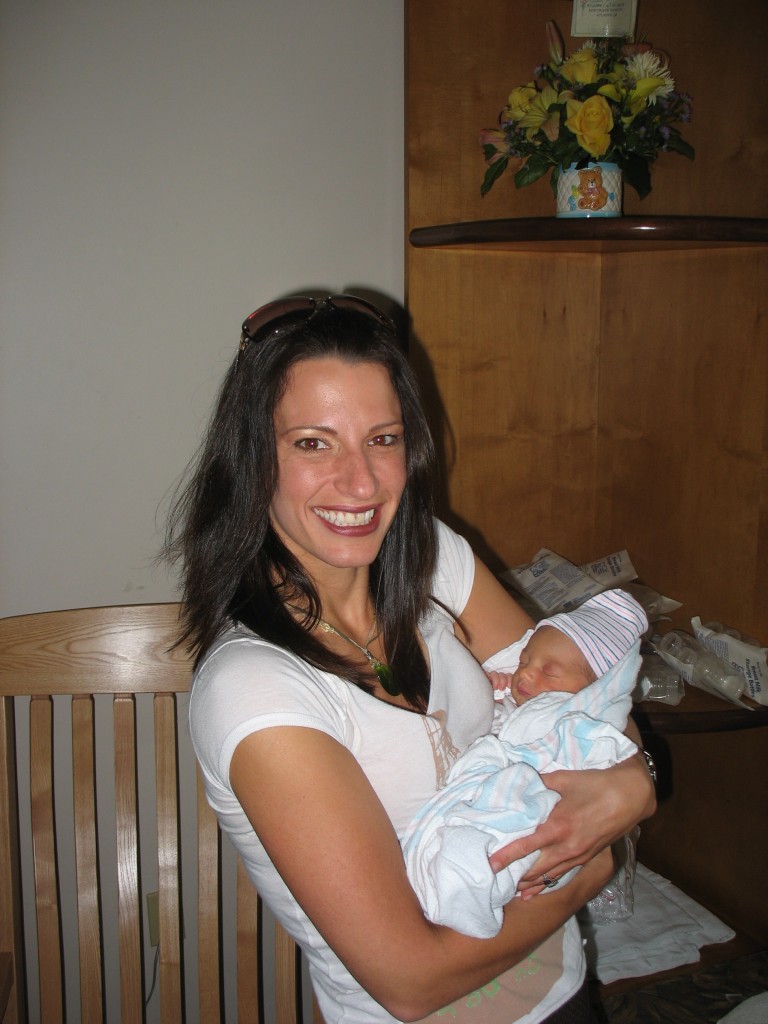 Lise, at the hospital when my Cammy was born.
Then, sadly, Lise's marriage became an autism statistic (reportedly, 85% of married couples who have a child with autism, end up divorced). I'm not saying autism was the cause, just noting the statistic.  It's not my story to tell, though – and it's a long one, so you're welcome!
The aftermath of a divorce is hard on everyone. Everyone. Thank goodness we are long past those sad days. The dating years weren't fun either. Poor Lise – during that period I was very much her disapproving older sister, because I didn't think anyone was good enough for my girl. It wasn't just me she had to deal with, we were all putting in our two cents – her mother, father, sister, brother-in-law, my husband and of course – her children. Collectively, we were quite the judges and jury. We threw back some frogs. Then Tony rode up on his white horse.
Mr. Tony Smith – again, not my story to tell, but here are the highlights: kind, good looking, smart, successful, Catholic, generous, good father, actively involved in his kids' lives – and the lives of Lise's four children. And, most importantly, the man loves our girl. Loves her! One year to the date of their first meeting, he took her up in a hot air balloon and proposed! Six months later, they got married.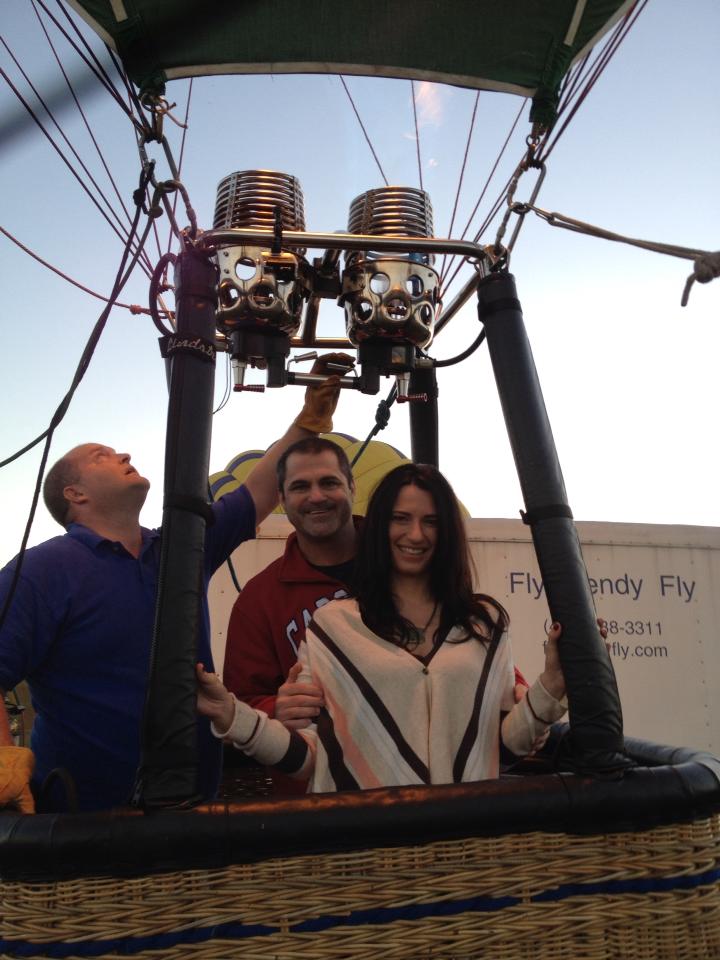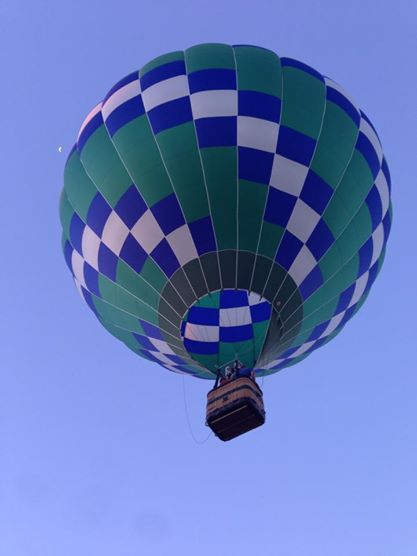 Goose bumps!
We started the day off with coffee – lots of coffee, to wake up and to keep warm. Although the day turned out to be spectacular, it did begin with a bit of a chill. As I mentioned above, Lise's sister Jackie is a very talented party planner and decorator. Seriously, I'm in awe of what she can do with a glue gun and some burlap: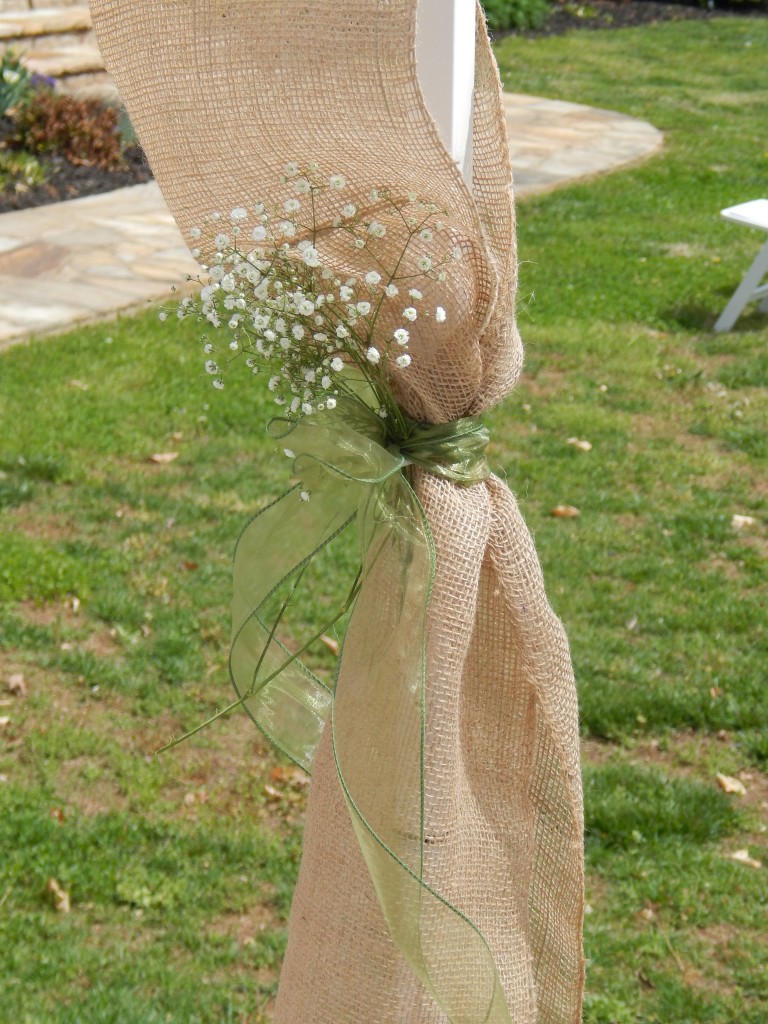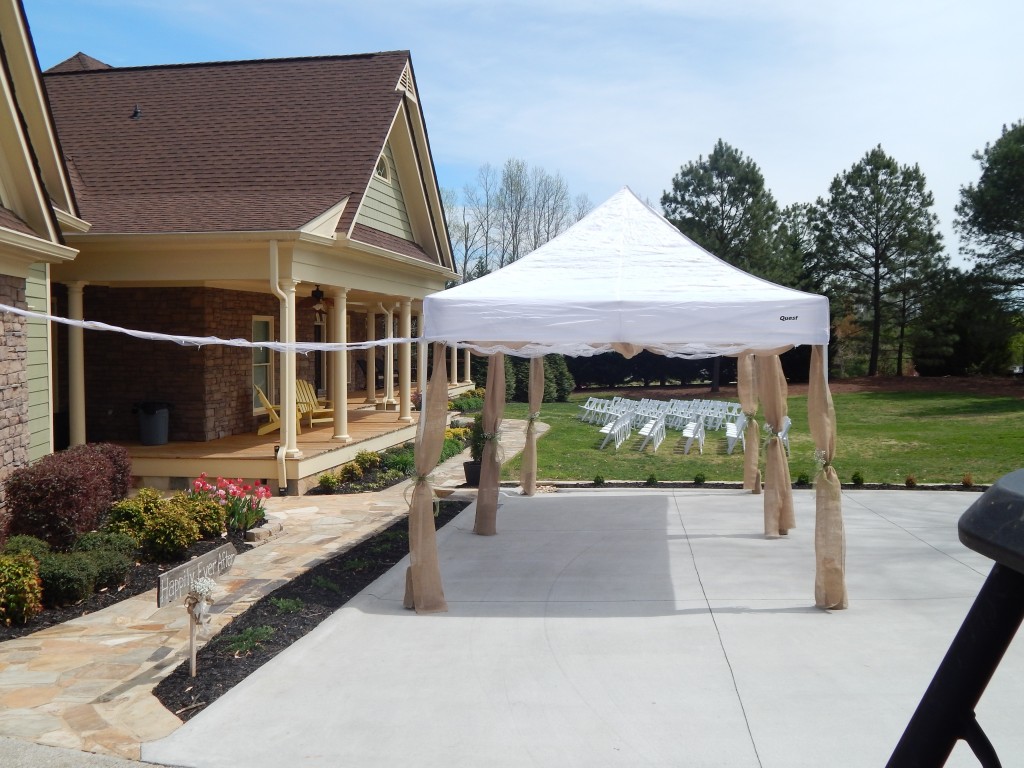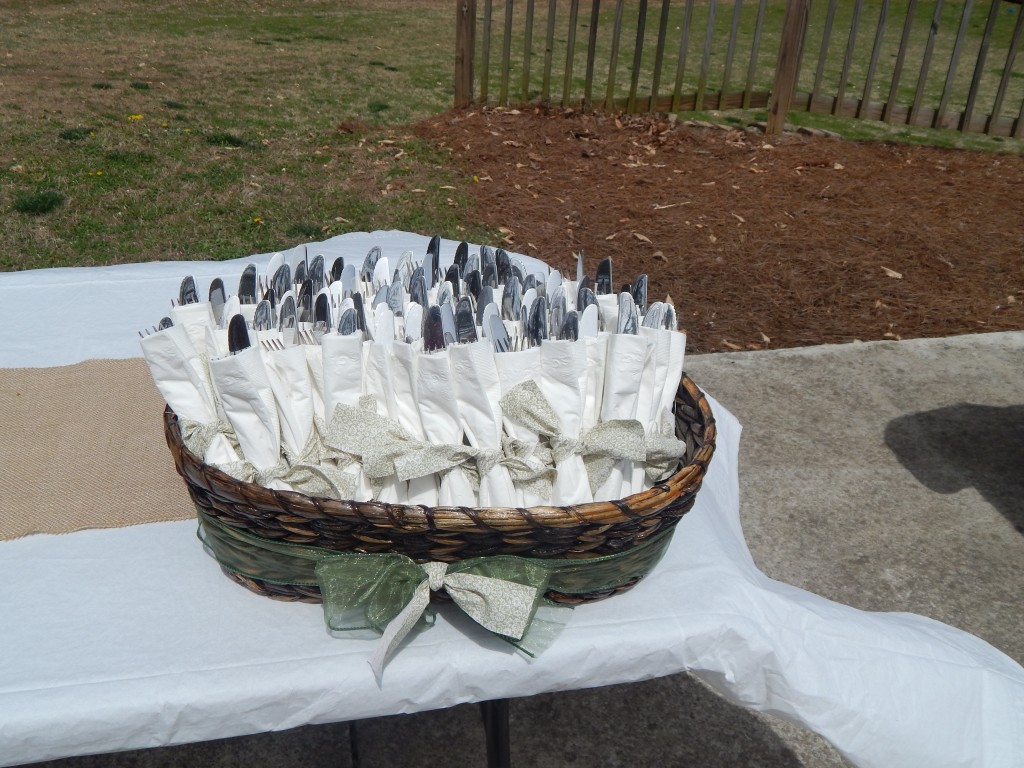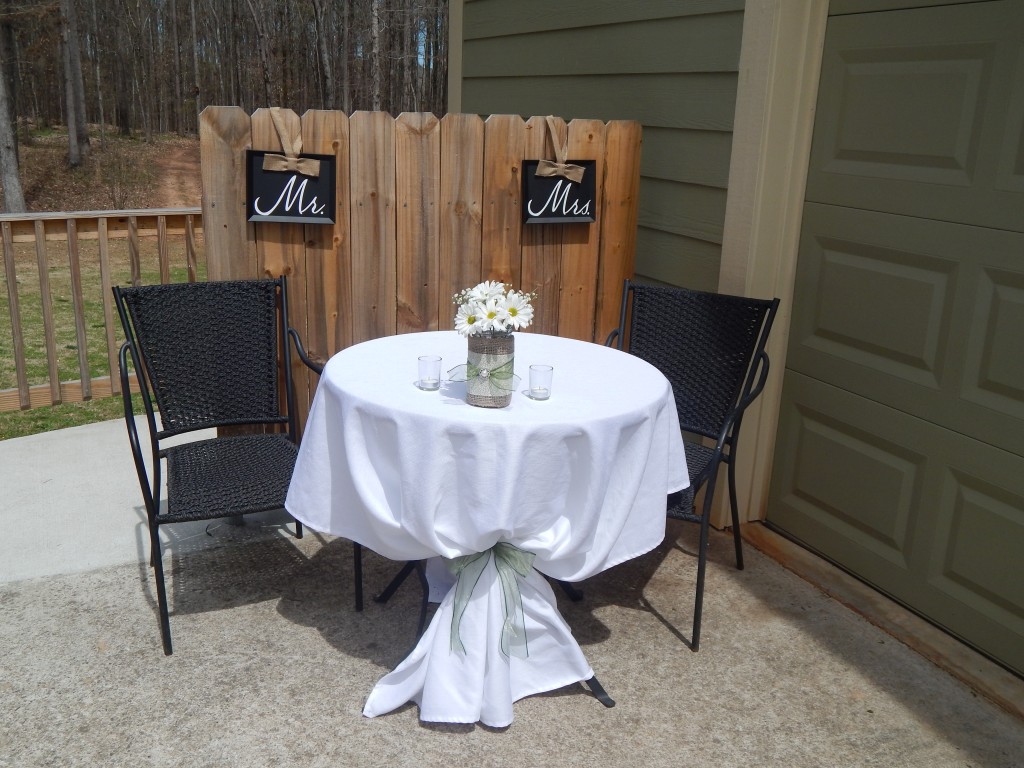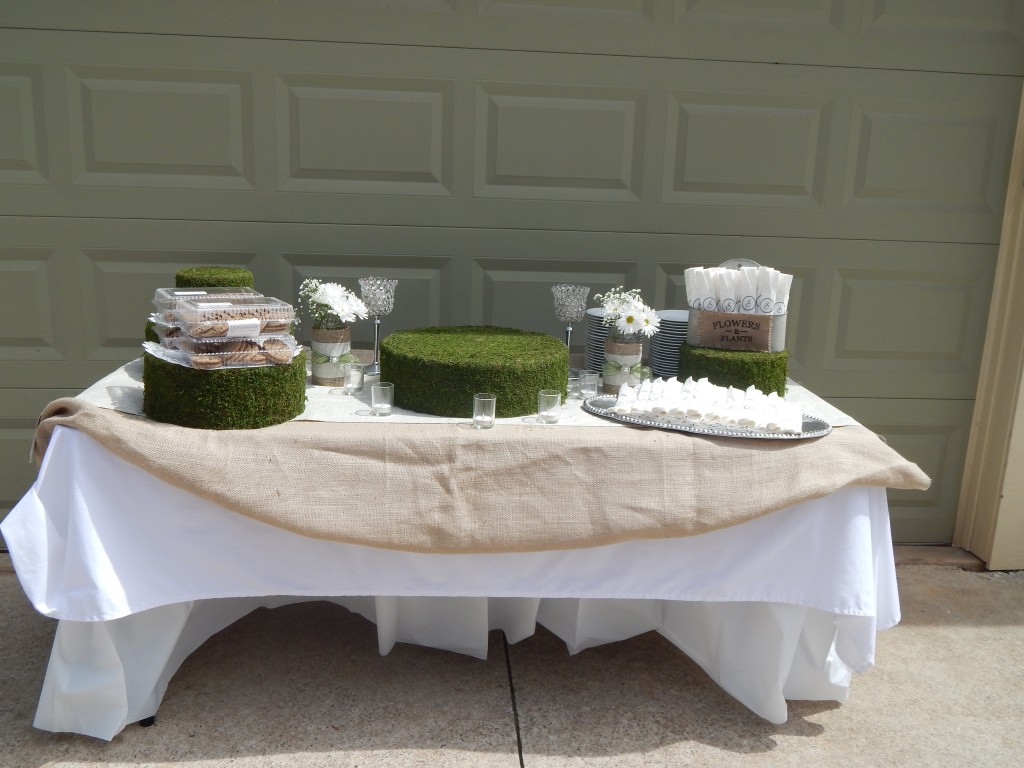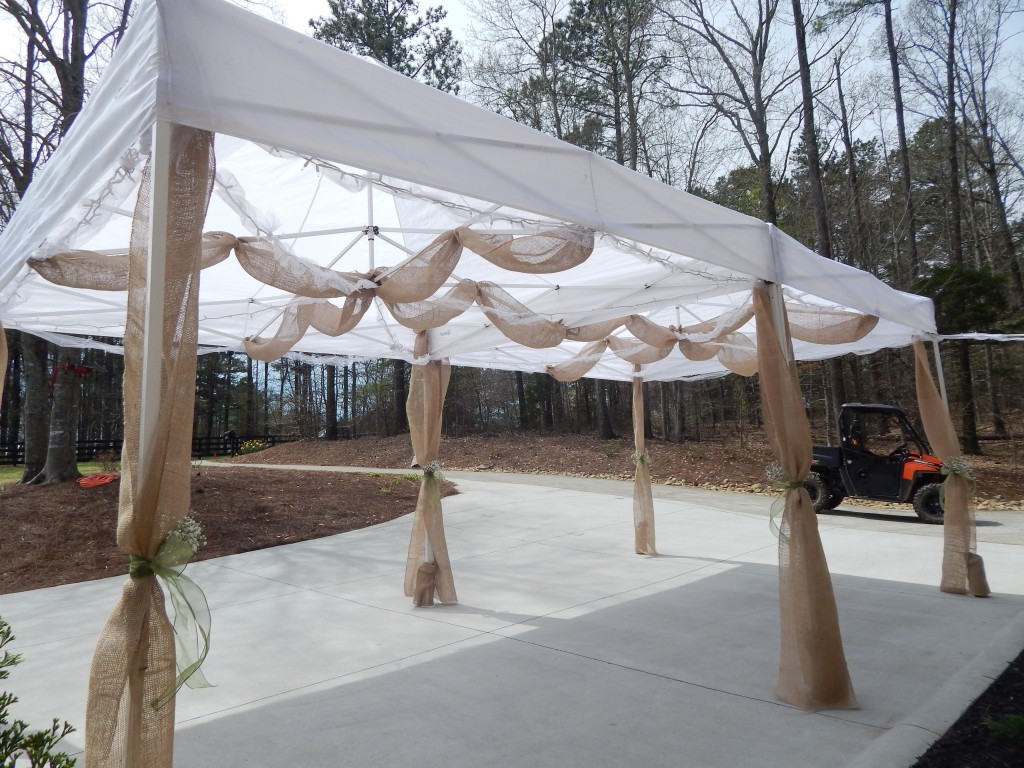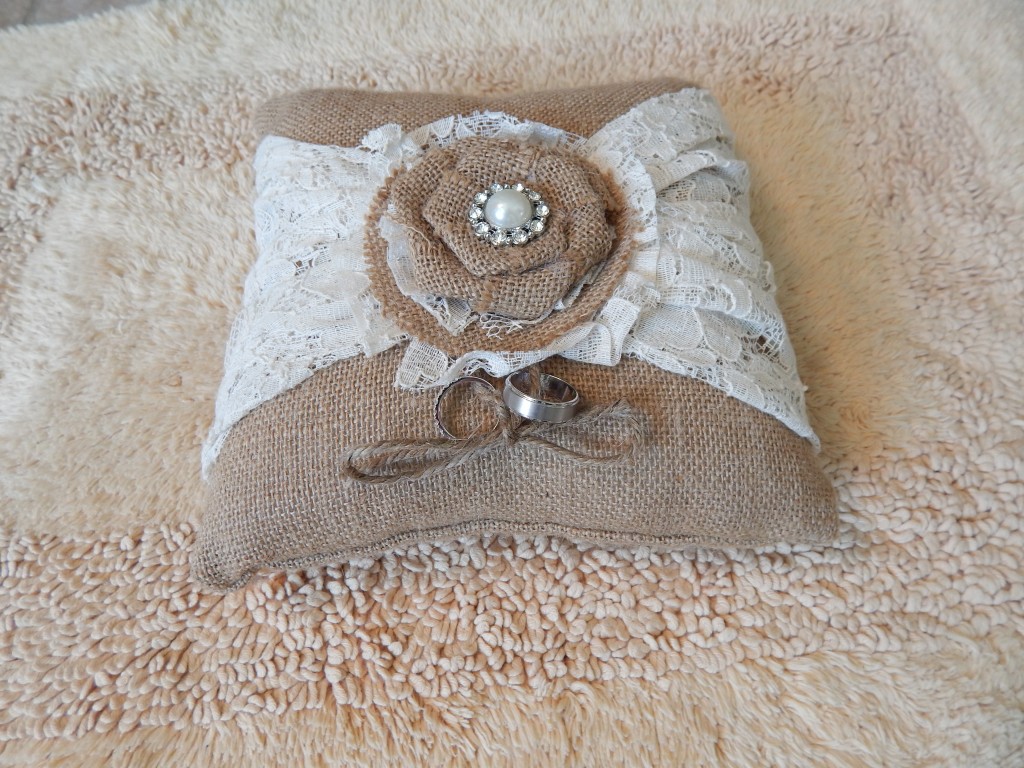 In no time, we had the old place looking worthy of being a wedding venue.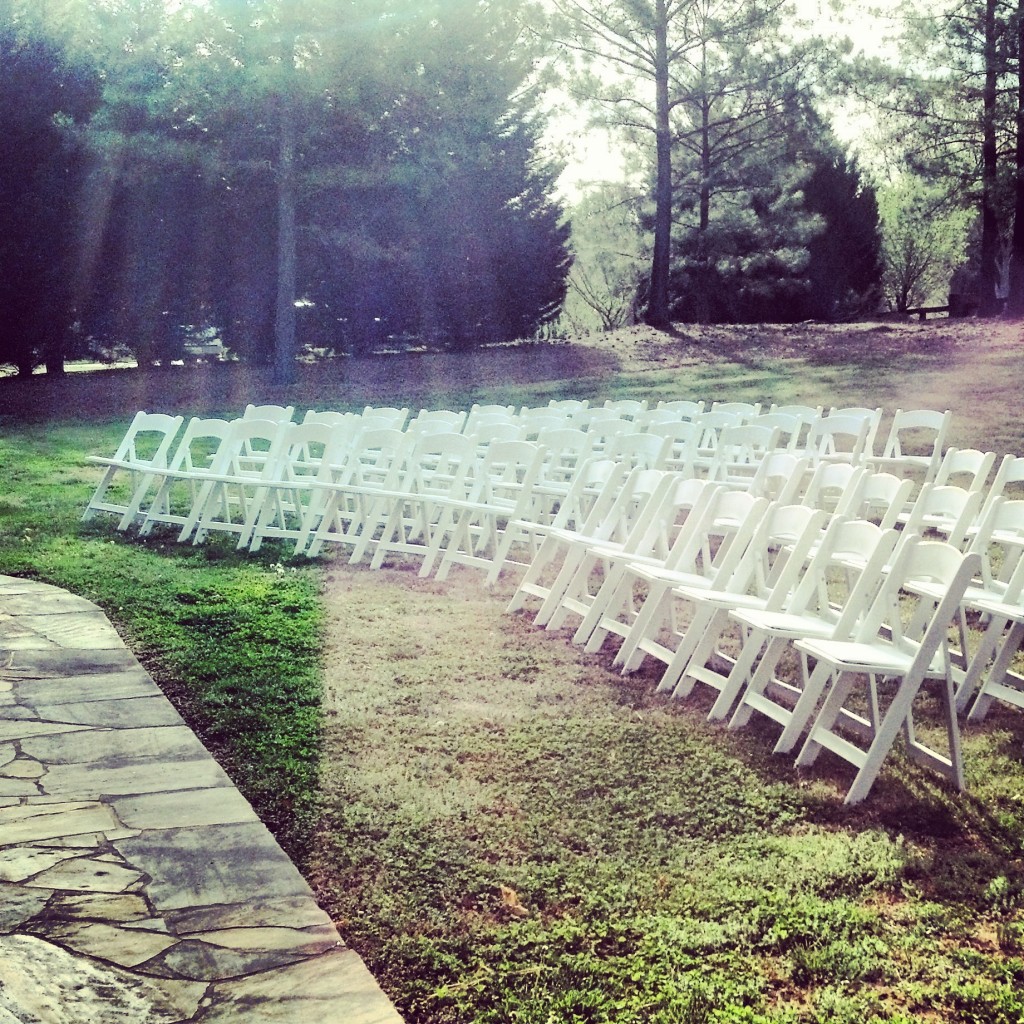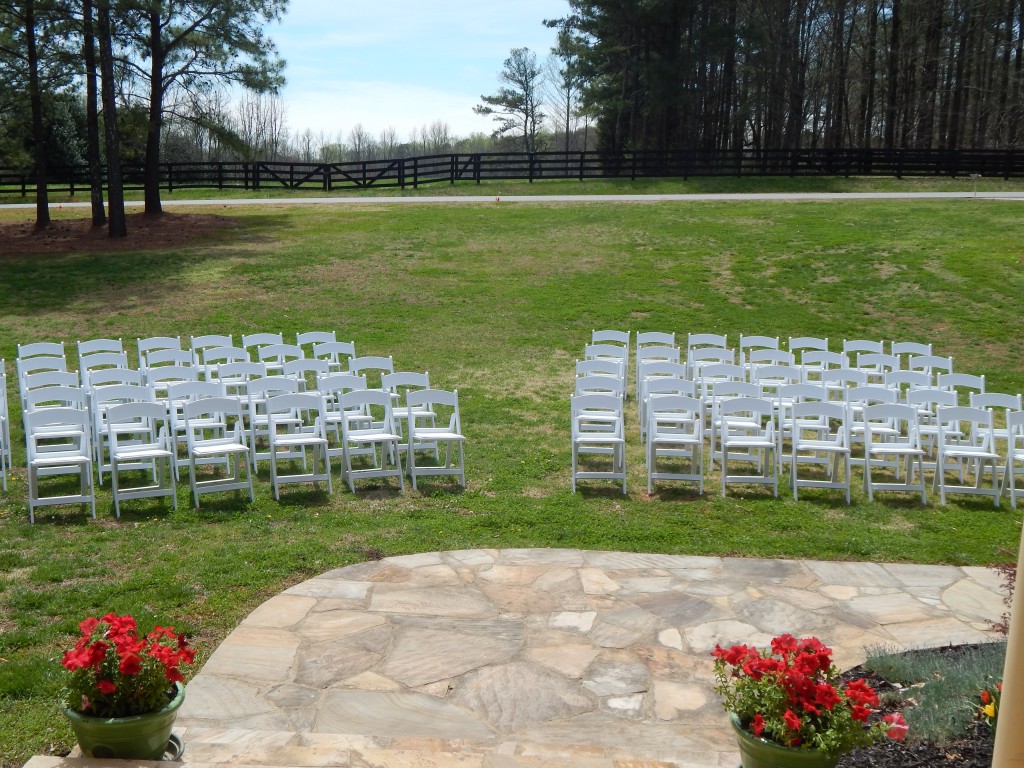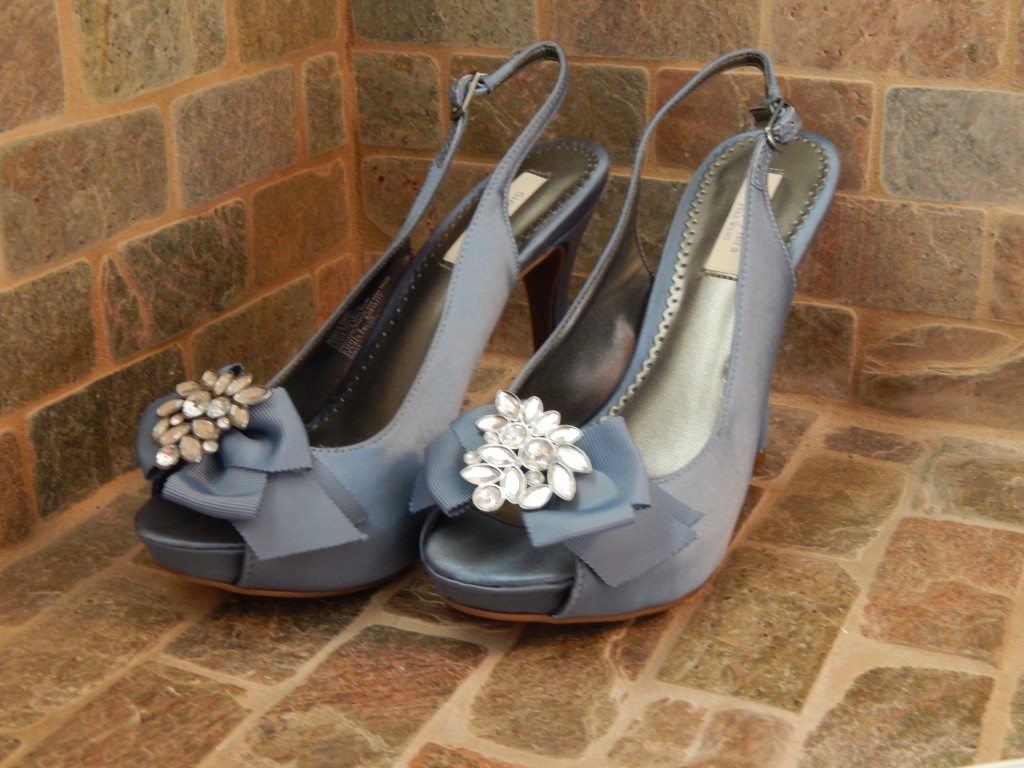 Are these shoes gorgeous, or what?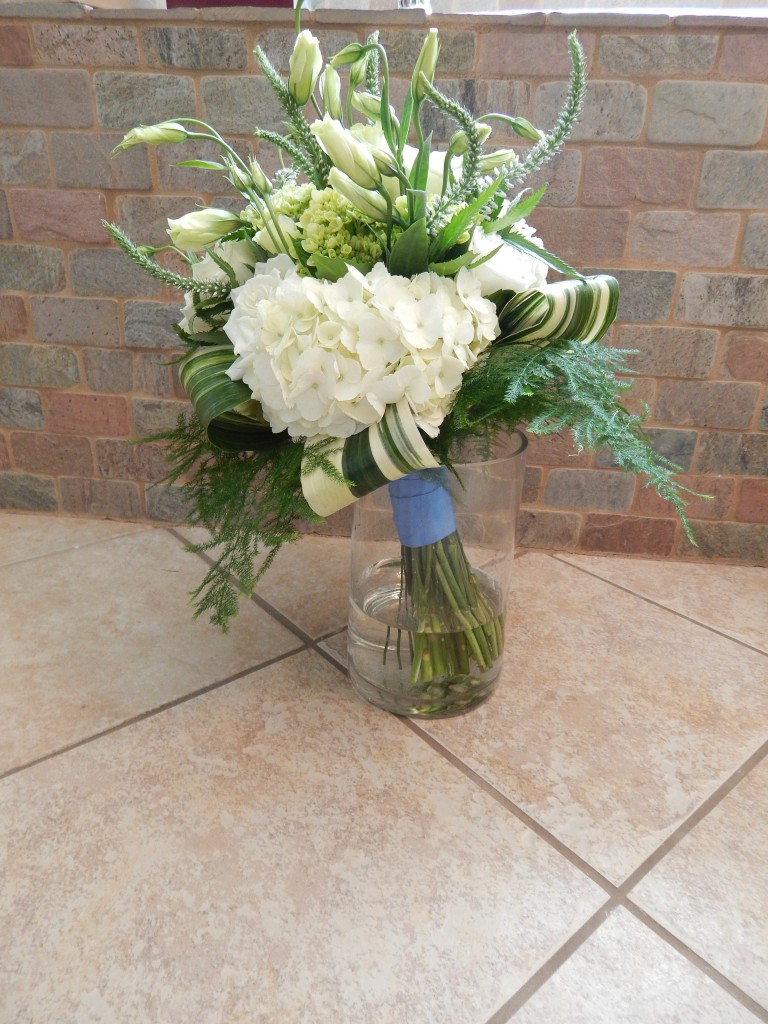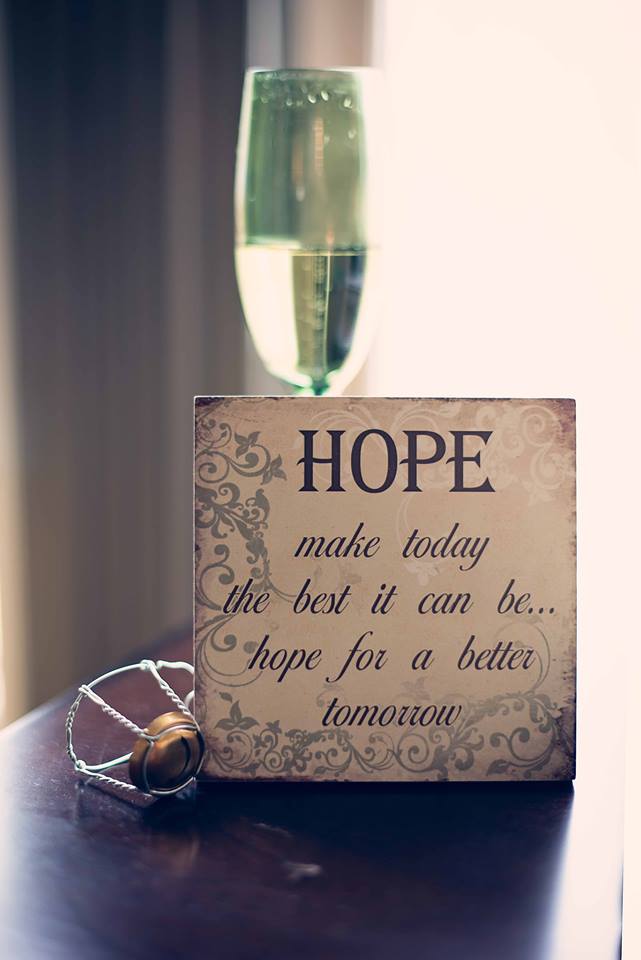 Photo by Earthmama Photography
One of the cool things about having the wedding at my house was that the bride hid out in my bedroom and bathroom while the guests arrived. That meant that I had free access and a front row seat to witness the nerves and excitement. And I got to briefly witness a mother and her four children have their last moments together as a unit of five (briefly, because I knew it wasn't my place and I started to lose it when the significance of the moment hit me). Those five special people have had one hell of a journey together, and it wasn't easy.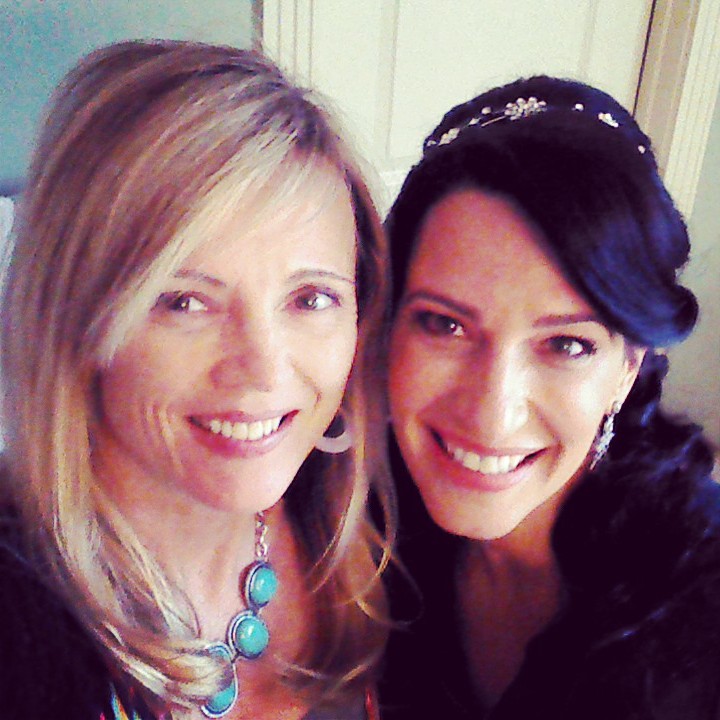 Before we knew, it was time. Sweet Mr. Ben, proudly (and somewhat nervously) walked his mother down the aisle. Before mother and son made their grand entrance, Lise's other children walked (and in some cases raced – run, Anna run!) down the aisle, to join Tony and his children.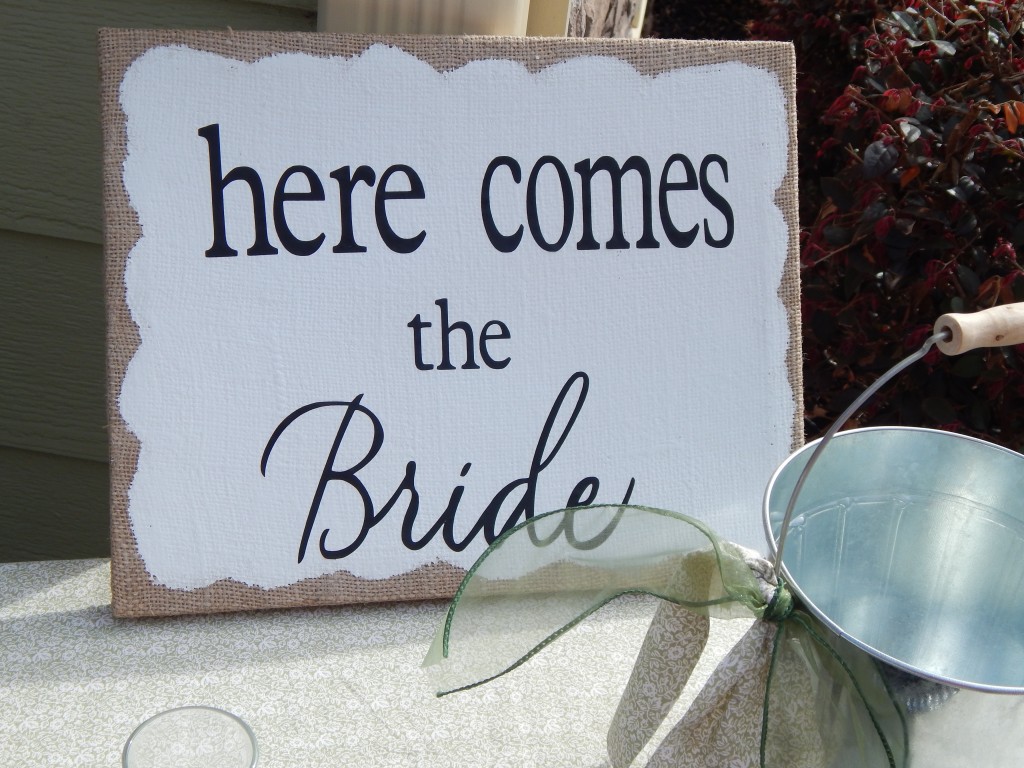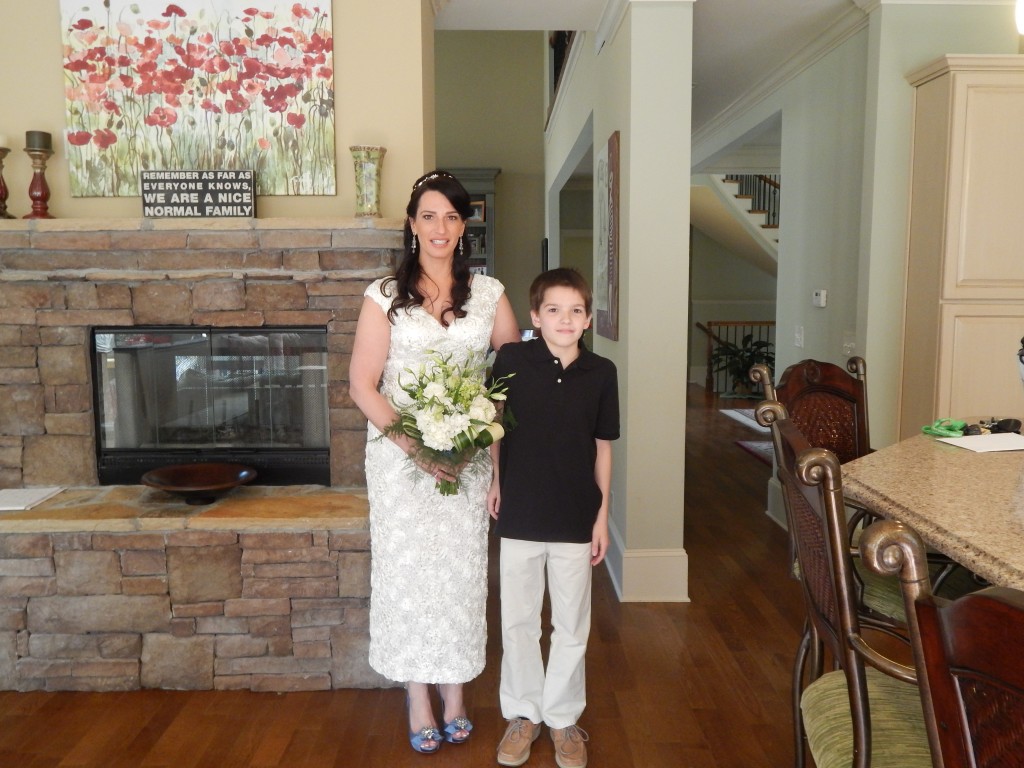 Lise and Ben, just before walking down the aisle.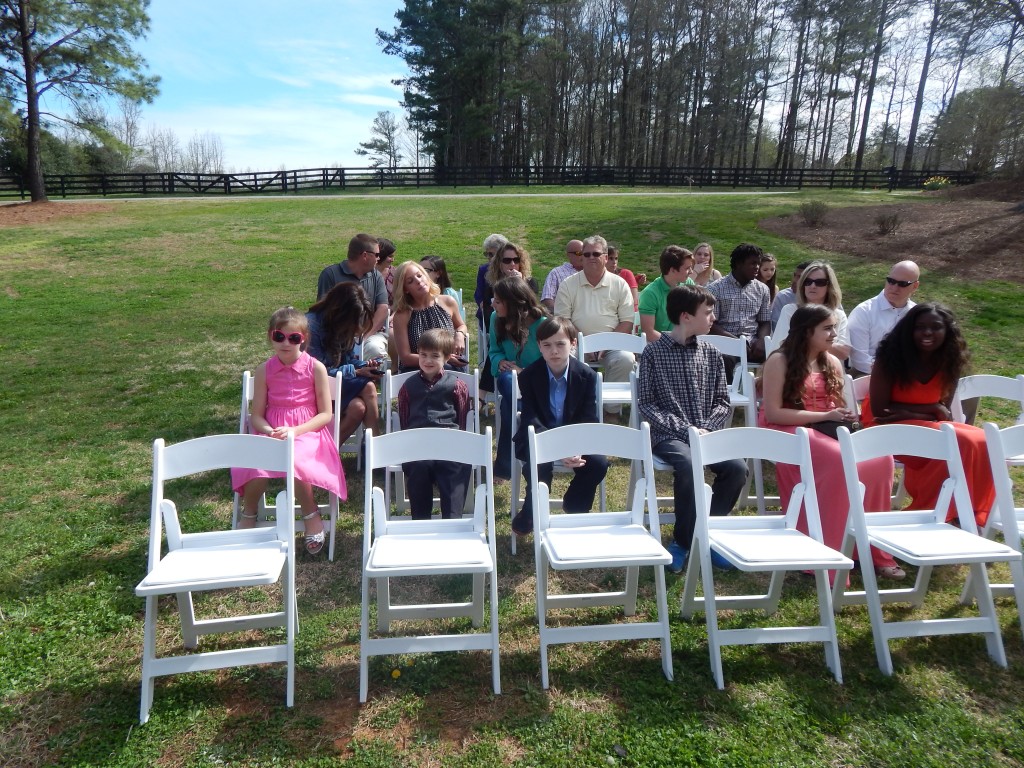 My four, waiting impatiently.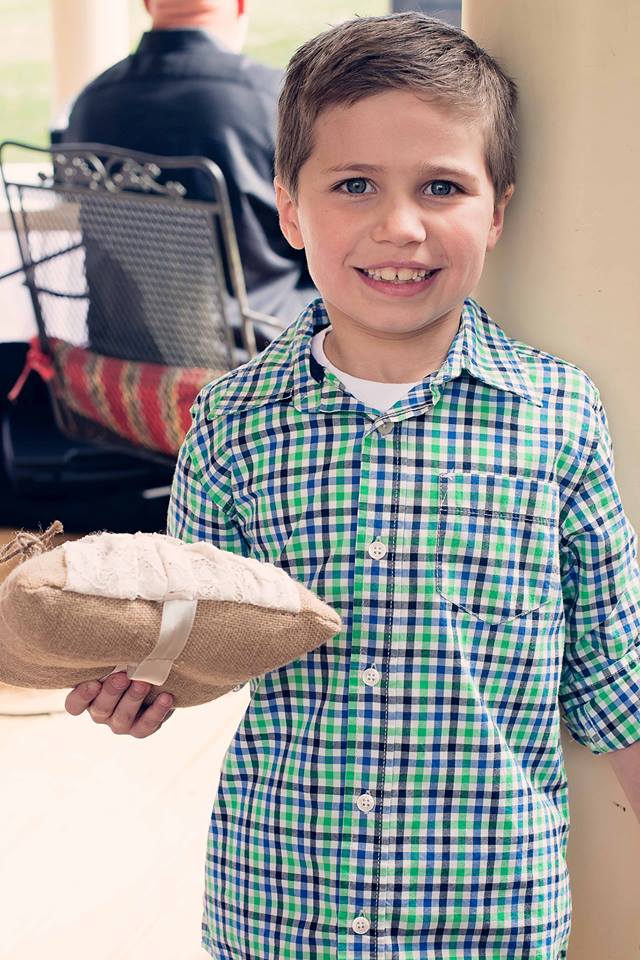 Lise's handsome nephew, Brett
 Photo by Earthmama Photography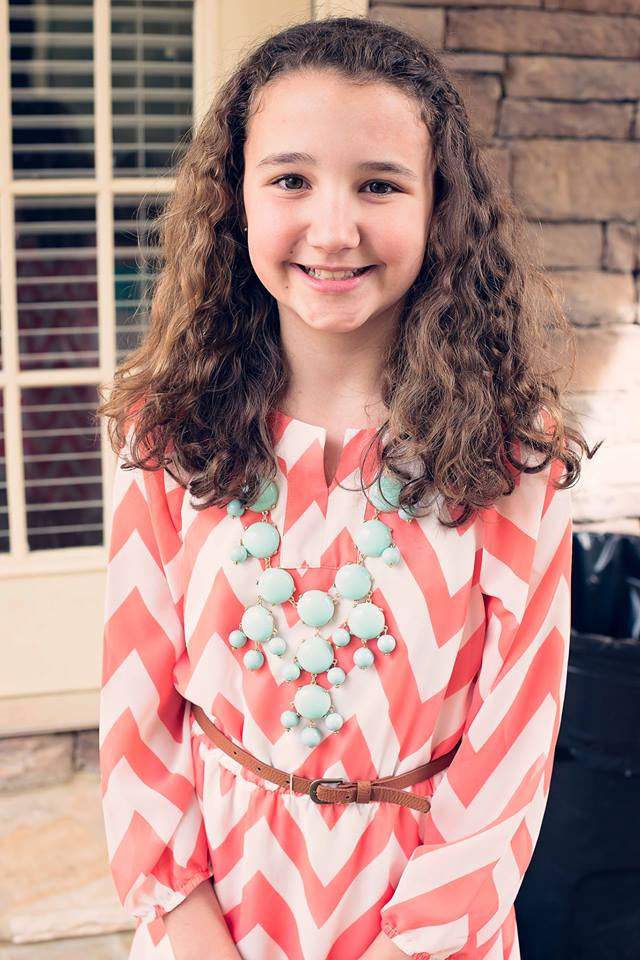 Pretty attendant, niece Maddy.
 Photo by Earthmama Photography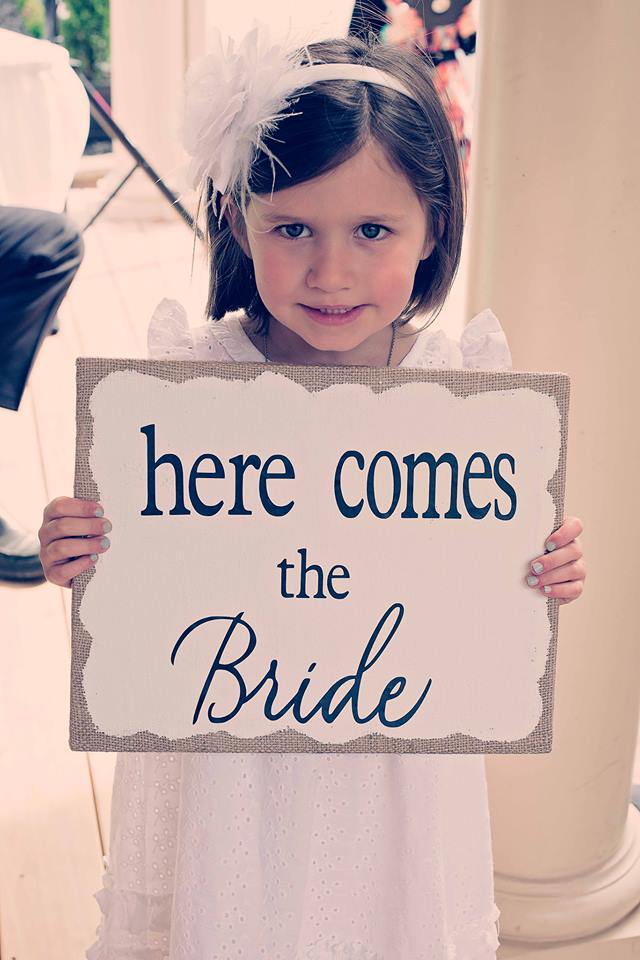 Oh, look at this one!  Sweet Jocelyn (niece).
 Photo by Earthmama Photography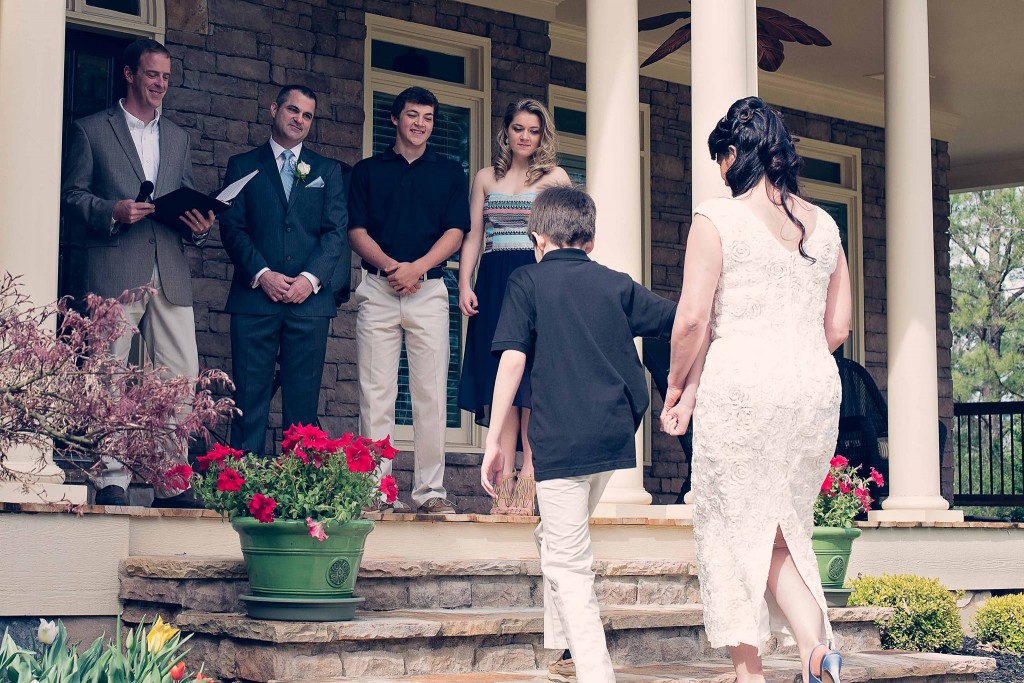 Tony, with his kids, Hunter & Summer – Ben escorting his mom.
 Photo by Earthmama Photography
The ceremony was amazing. The bride and groom wrote their own vows and their voices cracked and waivered with emotion as they made their declarations of love and devotion. Gulp. Then, just to keep it interesting, gun shots could be heard in the distance. Yeah, that was pleasant.   Thank you neighbors (and you all must be wondering where in the world I live – trust me, sometimes I do, too).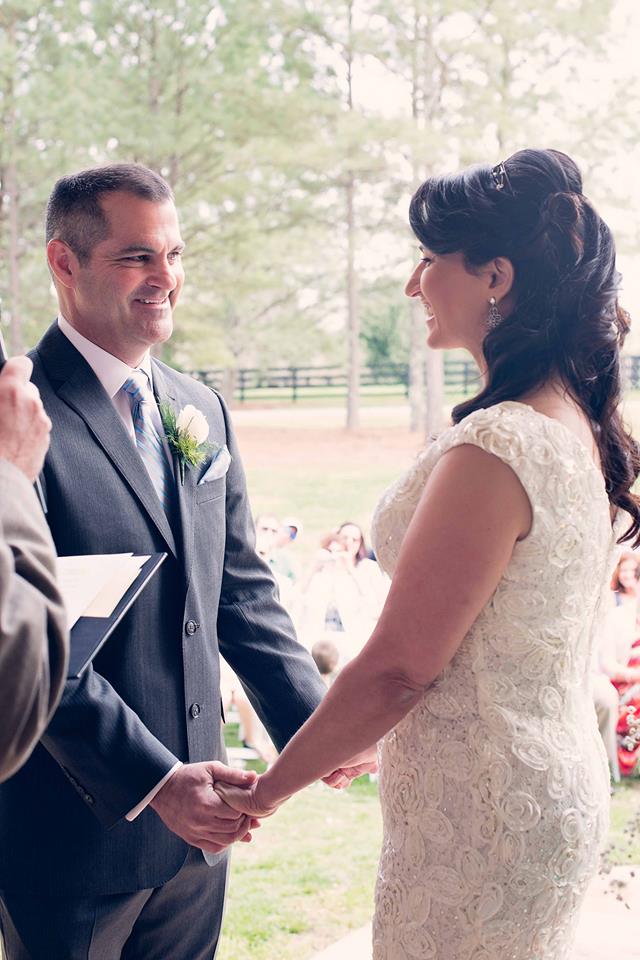 You may kiss the bride –
 Photo by Earthmama Photography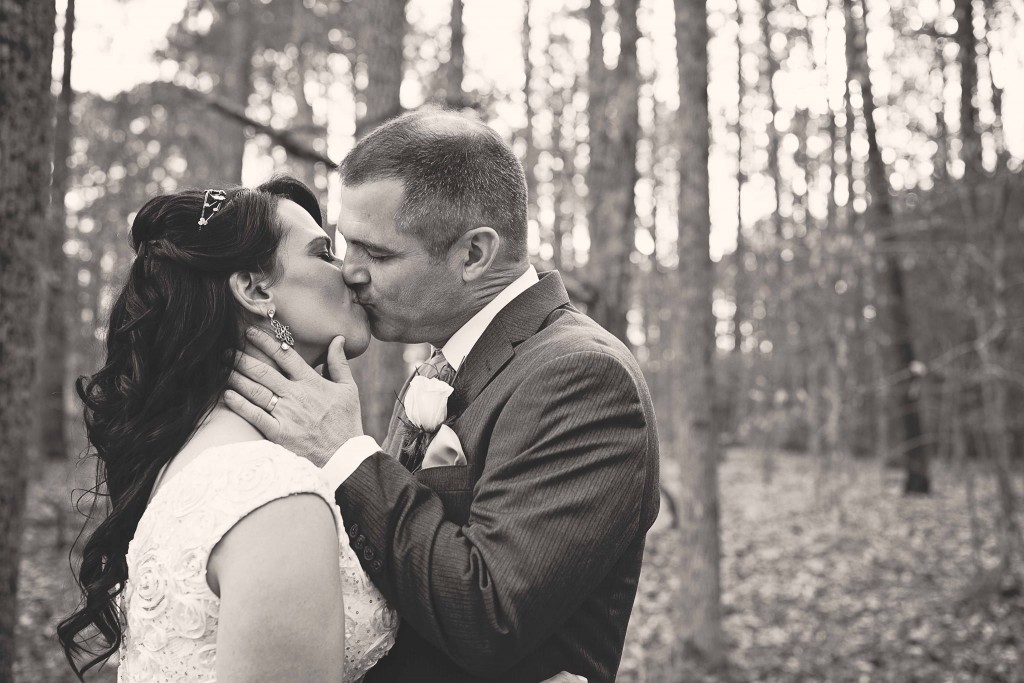 Photo by Earthmama Photography
And then it was time to eat, drink and be merry. The bride's father gave a very sweet toast, as did Tony, and both speeches were wonderful. I feel so grateful to have been a part of this extraordinary day! I wish I could remember more of the reception – but honestly I was running around taking bad video (see my I Dare Allie entry for April 6th), counting heads (of my children) and taking pictures – I didn't even dance! So the rest of the story is told with pictures: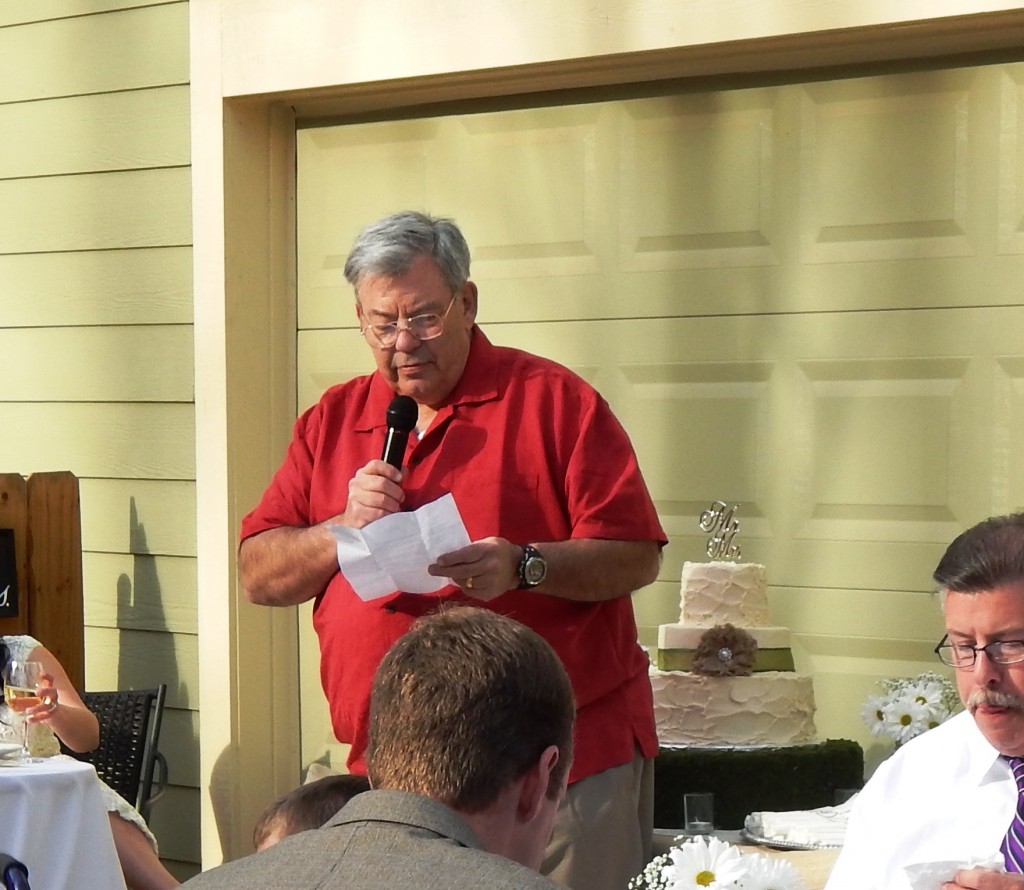 Pepe, giving his speech.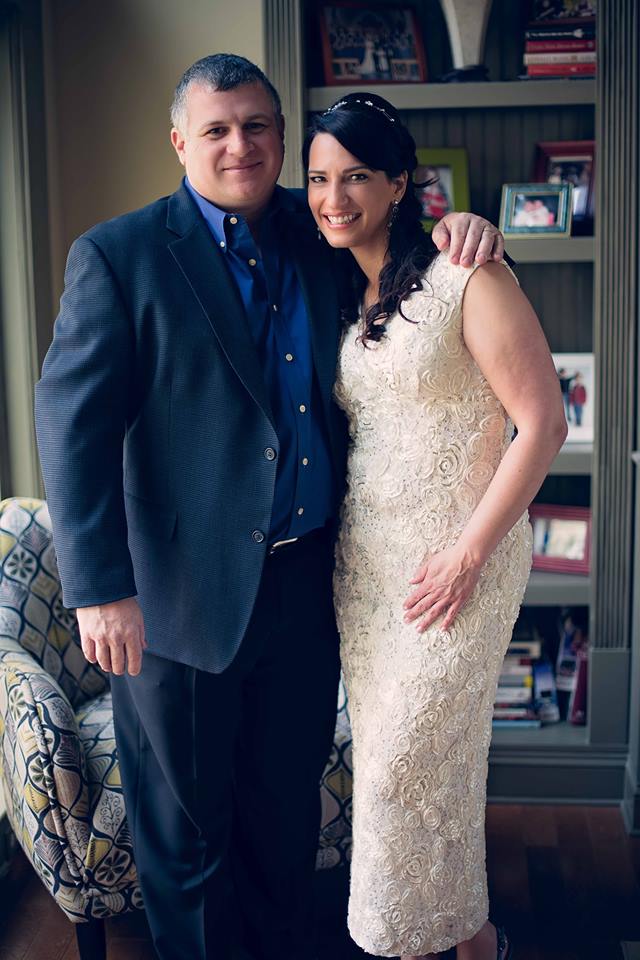 R & Lise
 Photo by Earthmama Photography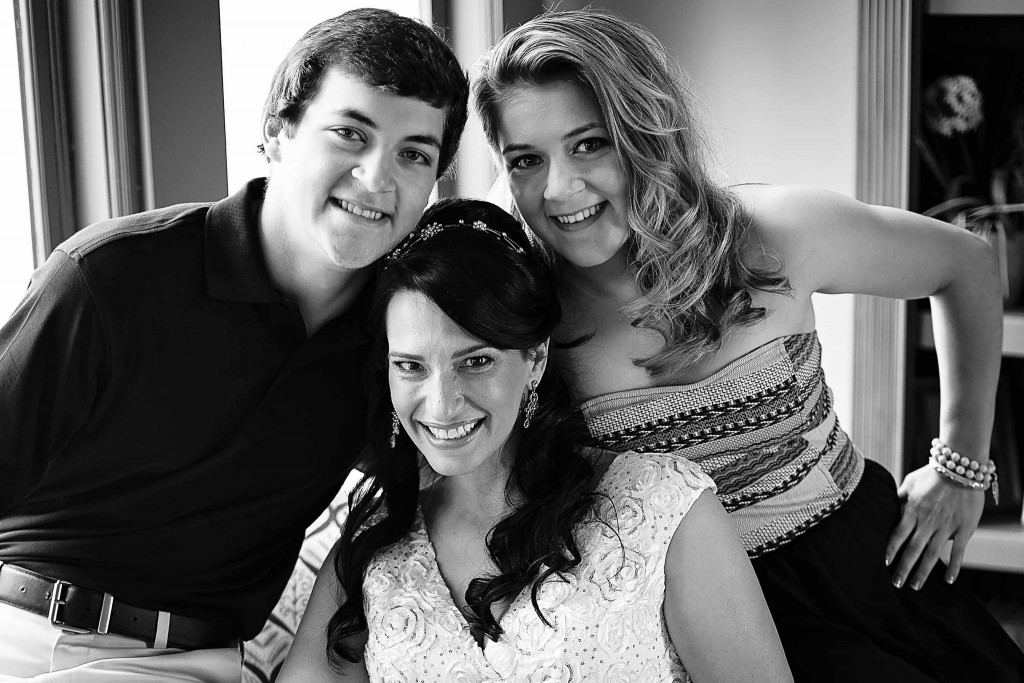 Hunter, Lise & Summer
 Photo by Earthmama Photography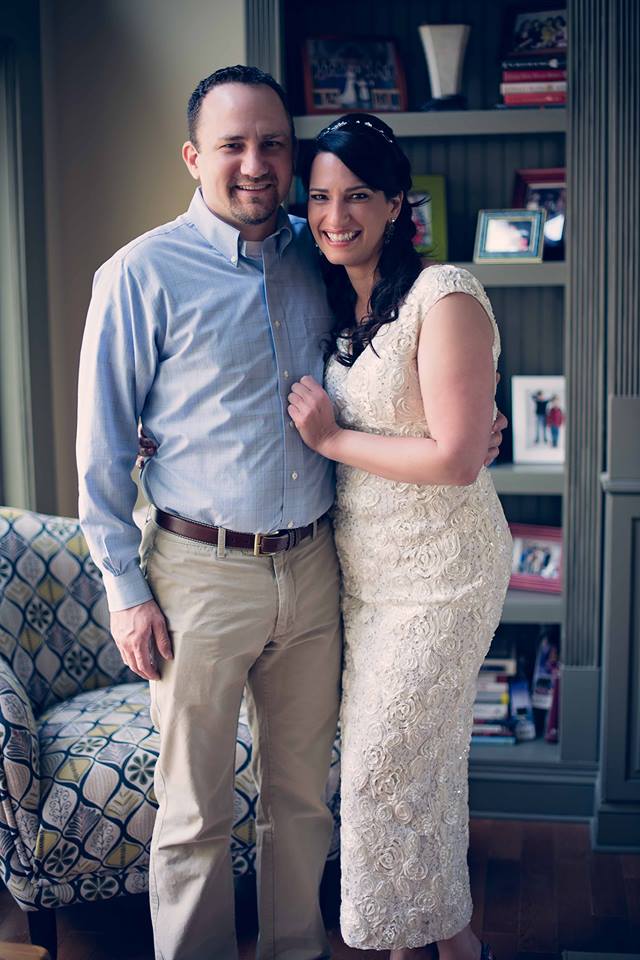 Chad & Lise
 Photo by Earthmama Photography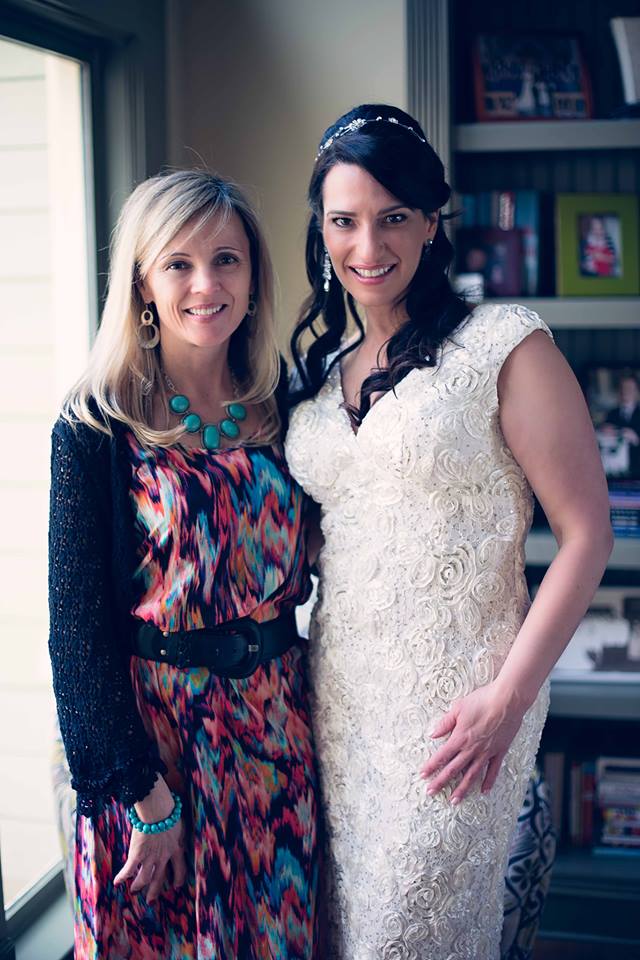 Me, with the bride.
 Photo by Earthmama Photography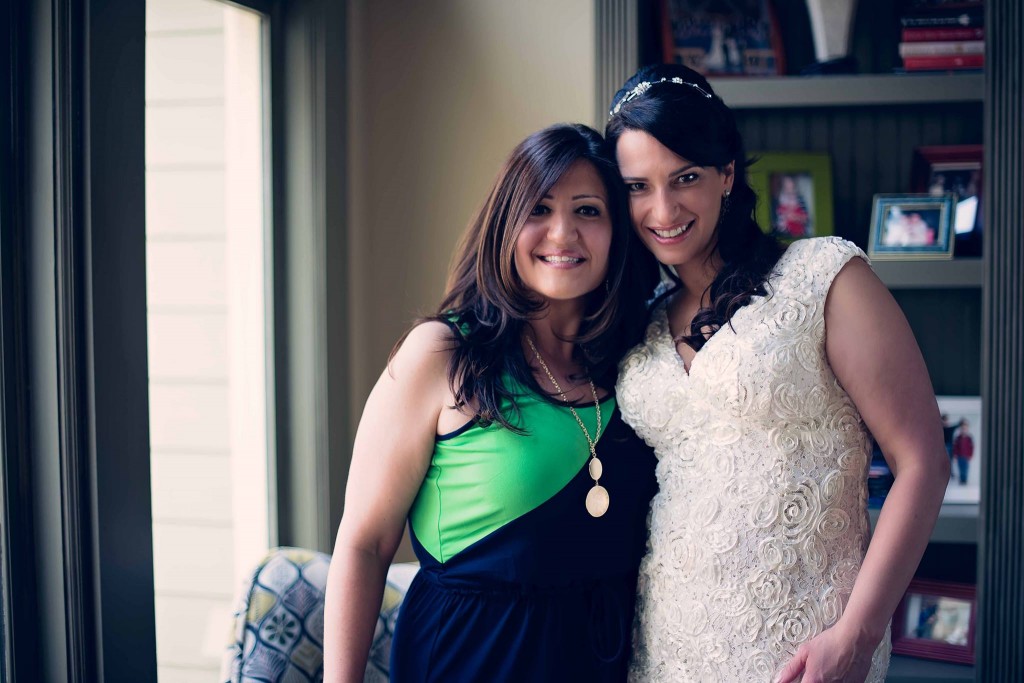 Sisters – Jackie & Lise
 Photo by Earthmama Photography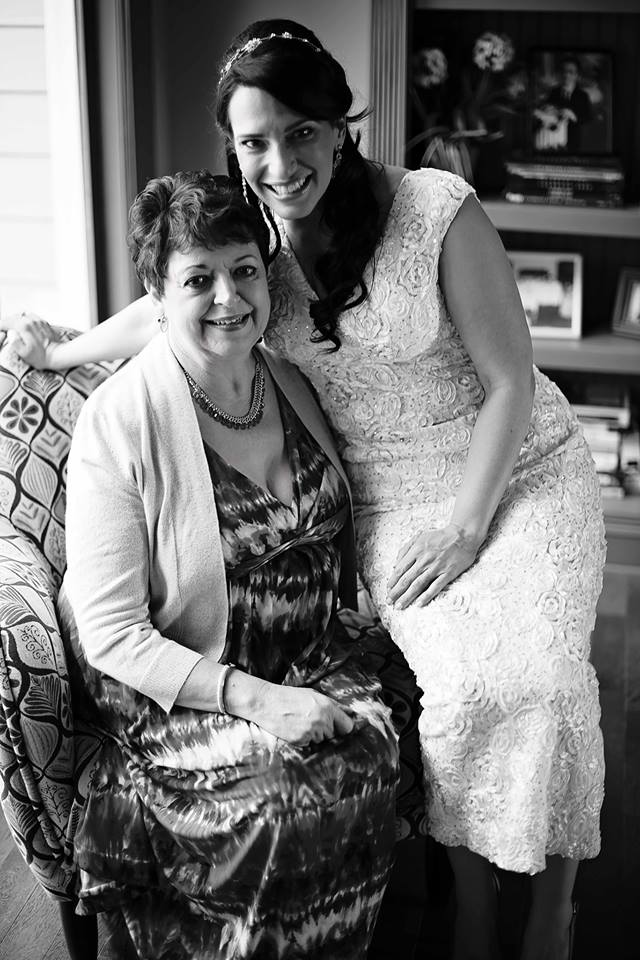 Lise with her mom, Phyllis.
 Photo by Earthmama Photography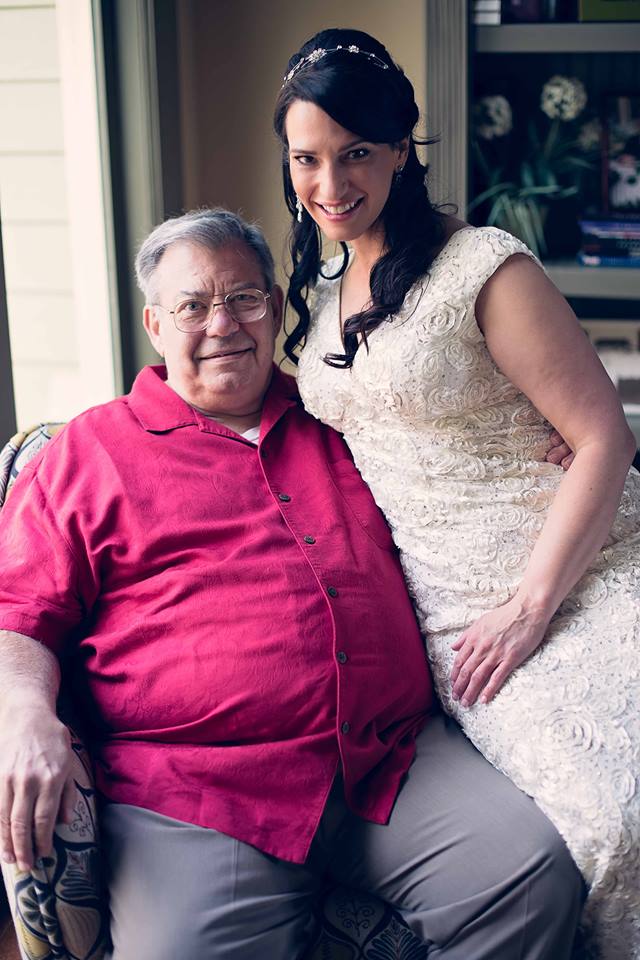 And her dad.
 Photo by Earthmama Photography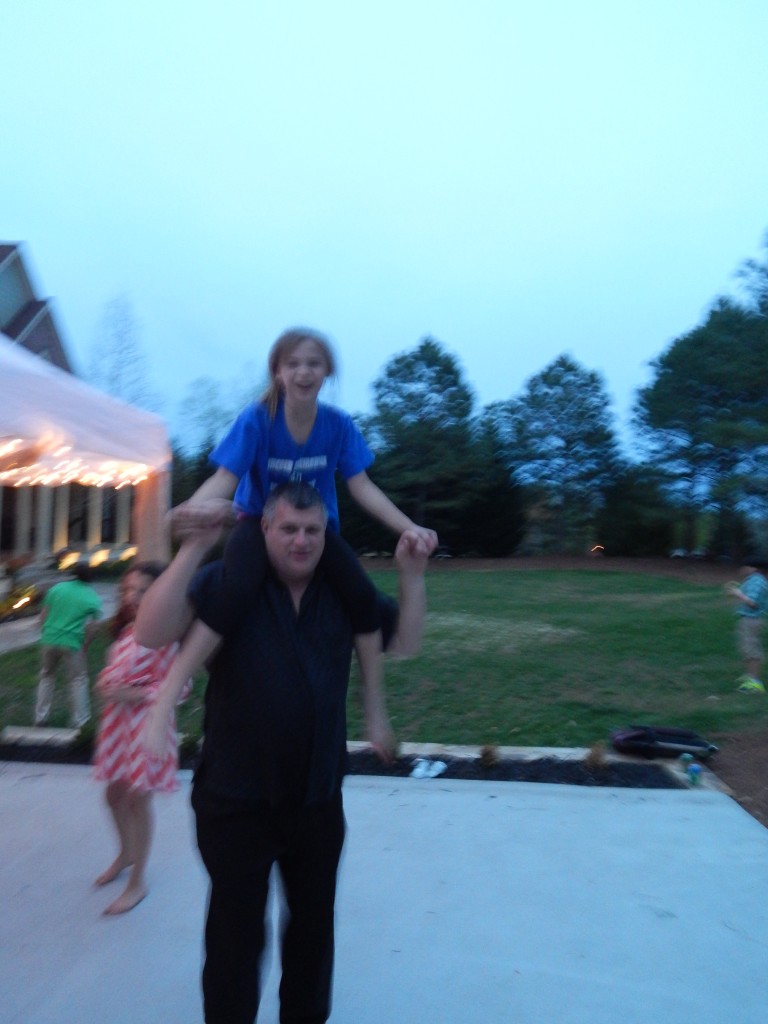 Aud couldn't get comfortable fast enough!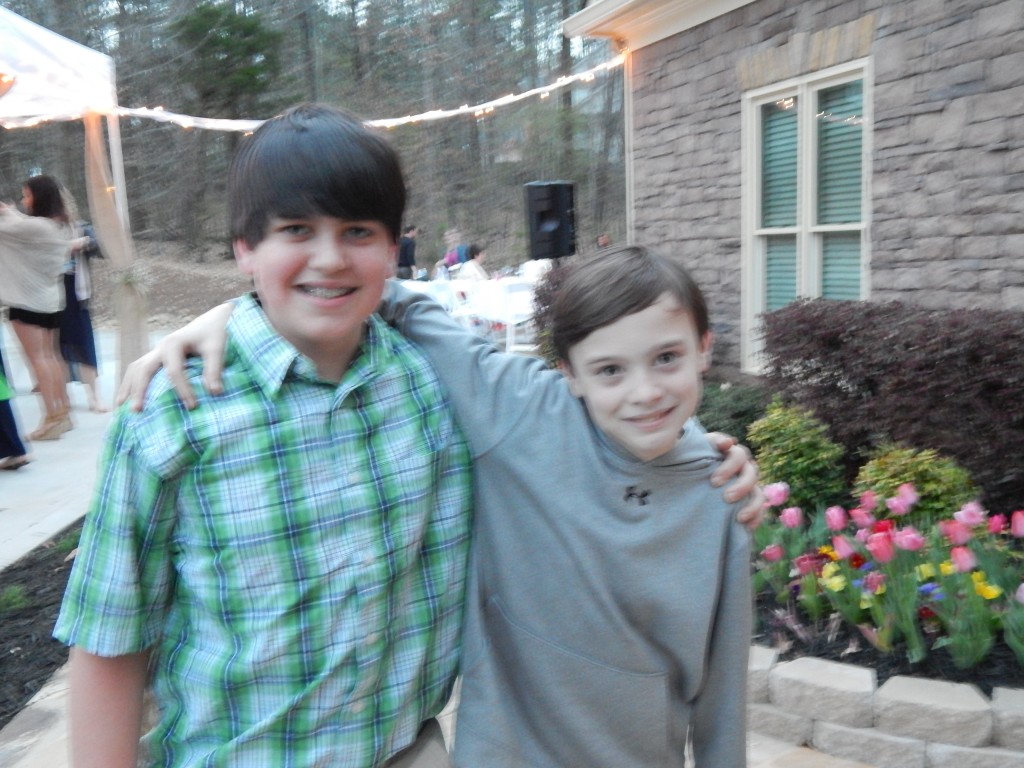 Conner (my "5th child") and my Hunter.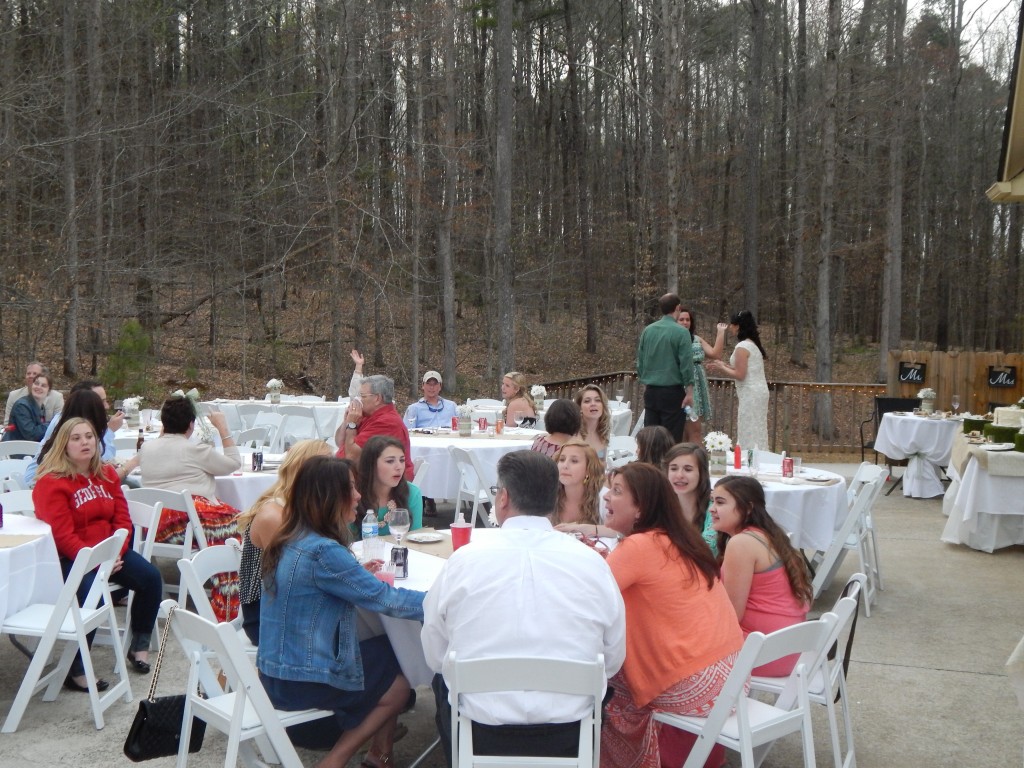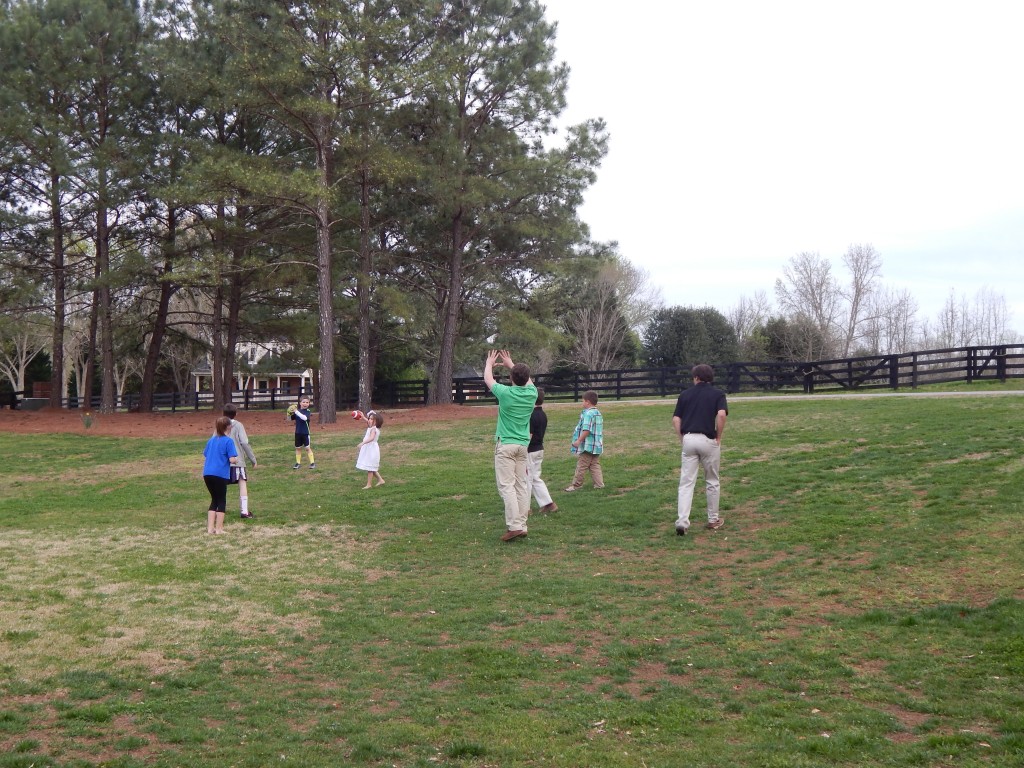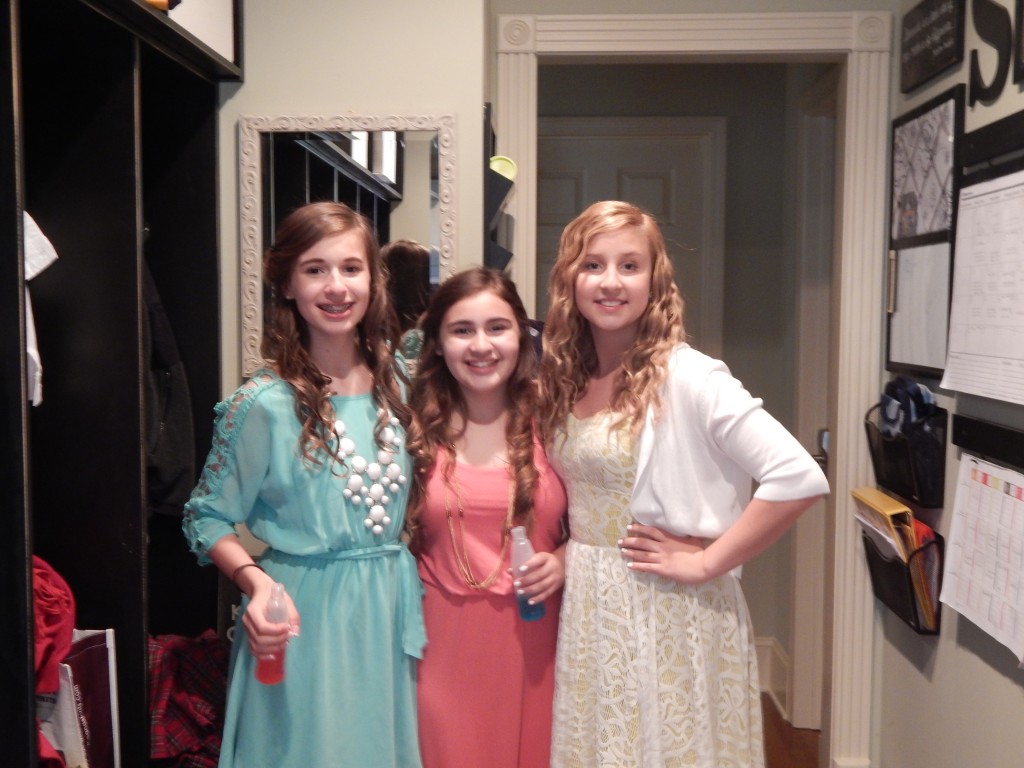 Lise's  daughter, Anna (in the green) with her friends.  This is what seventh grade looks like these days!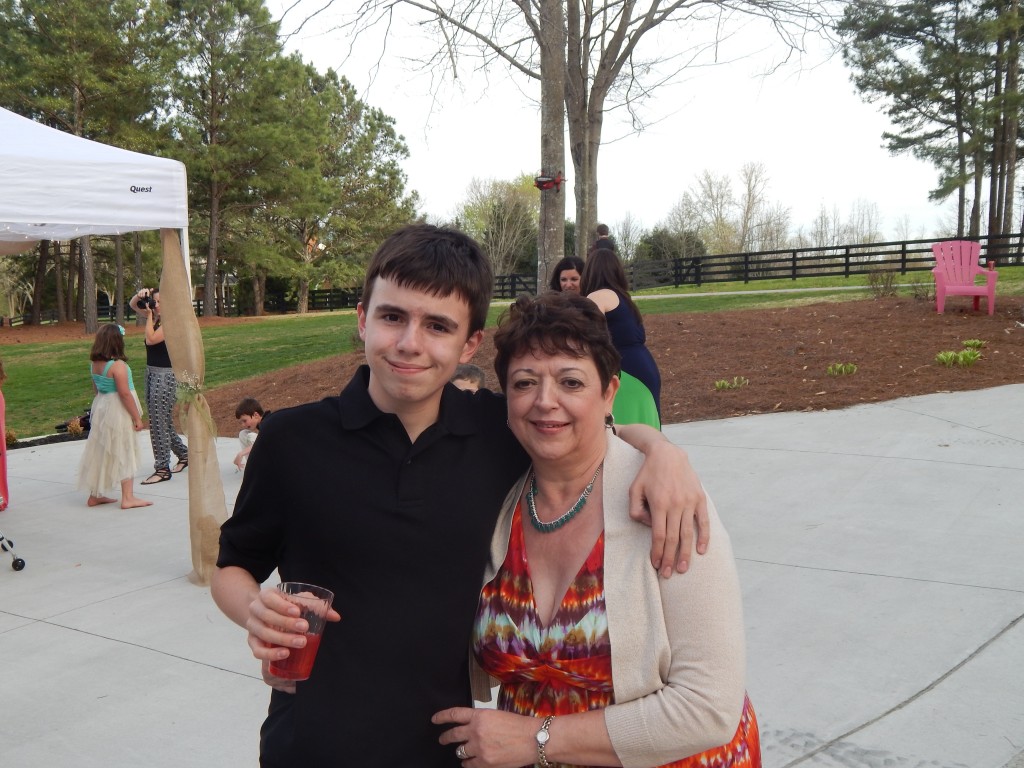 Lise's son Conner, with Grandma Phyllis.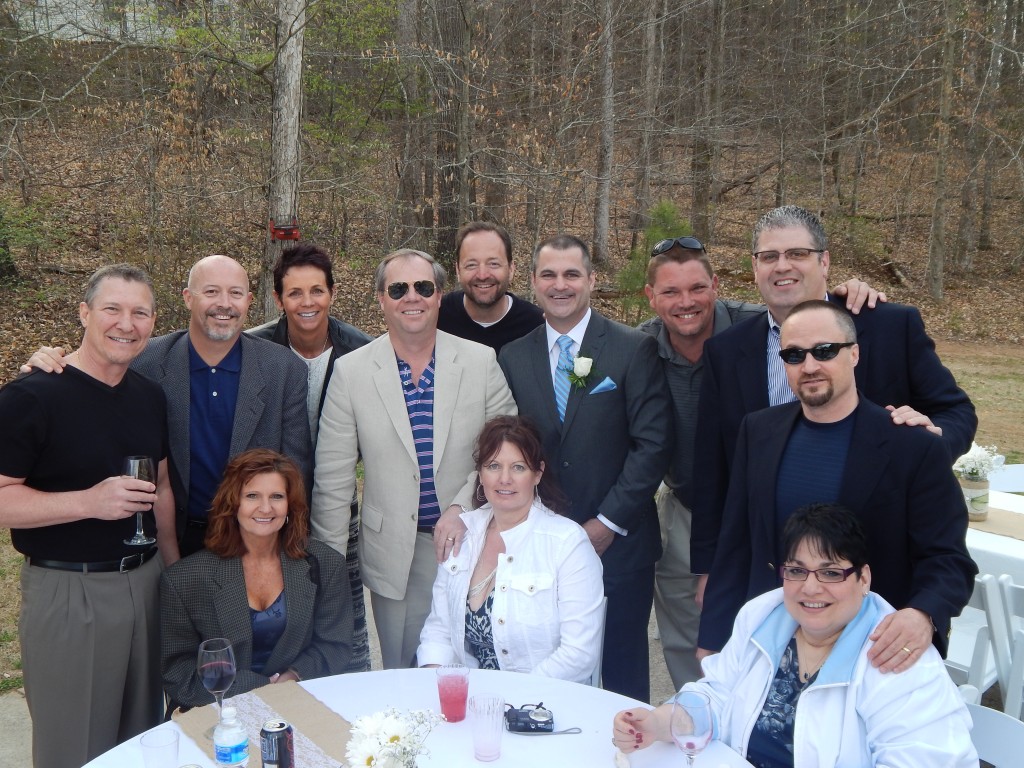 Tony, with his gang from Detroit.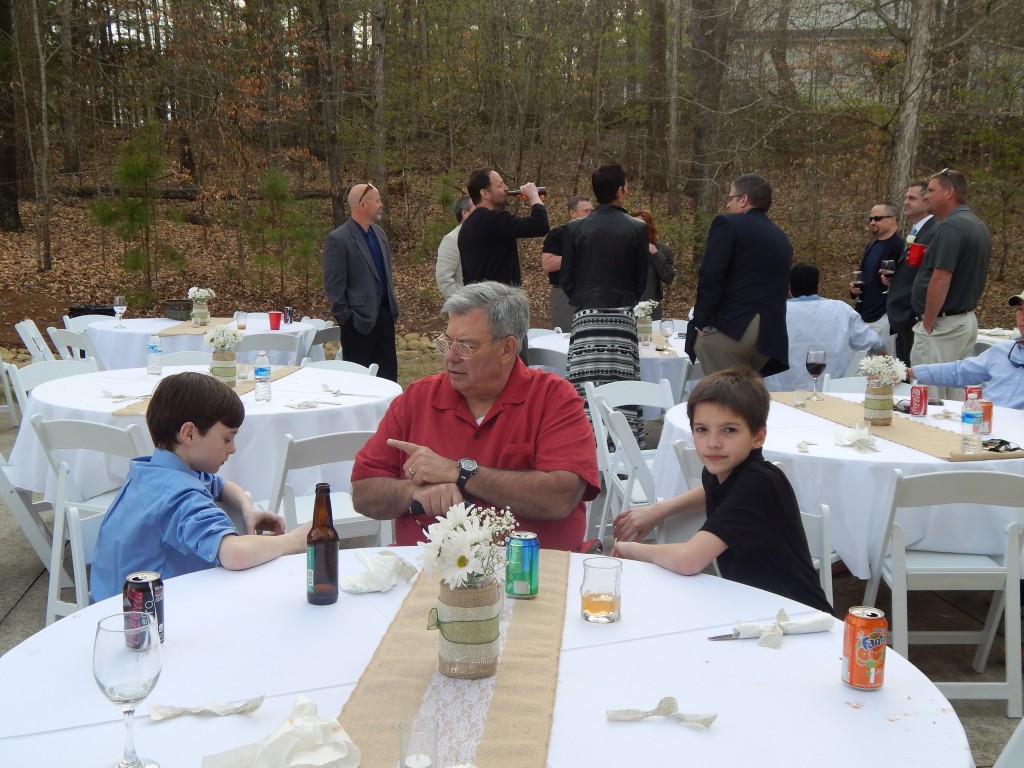 Grandpa Ron doling out some advice to Hunter & Ben.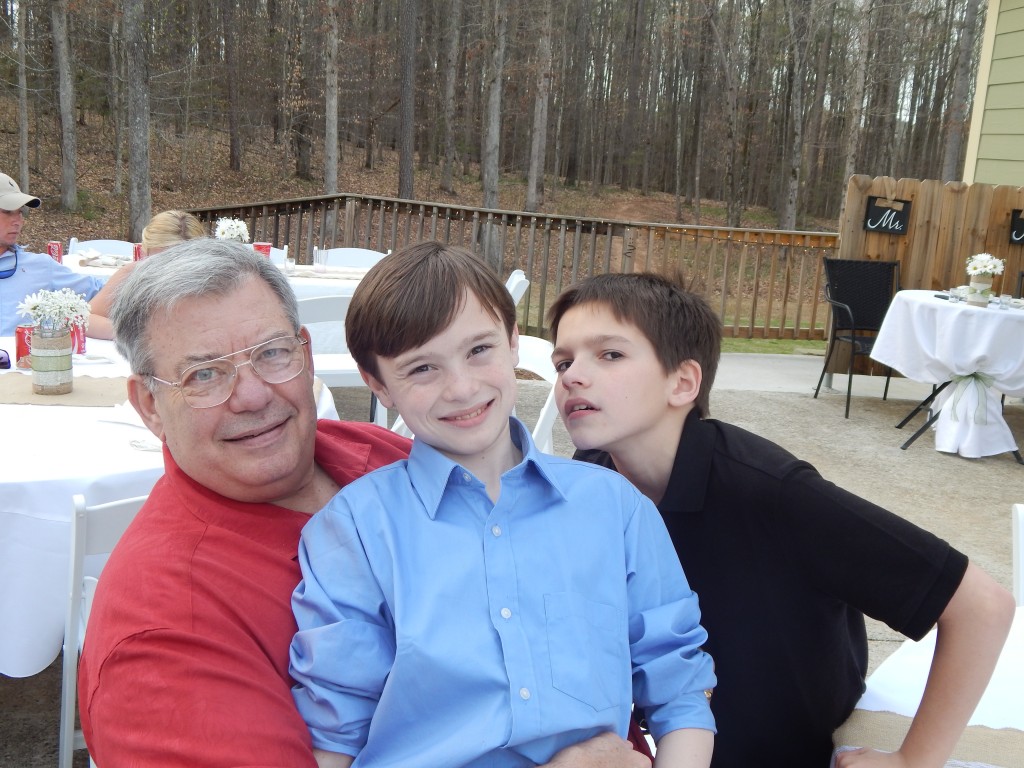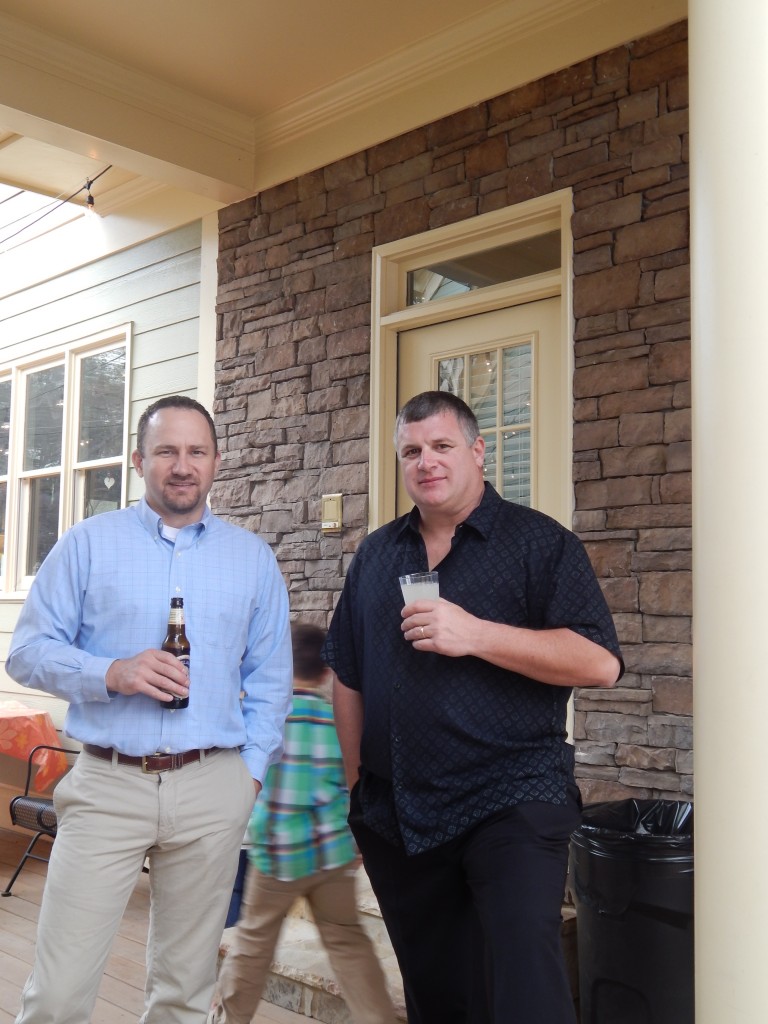 Da boys.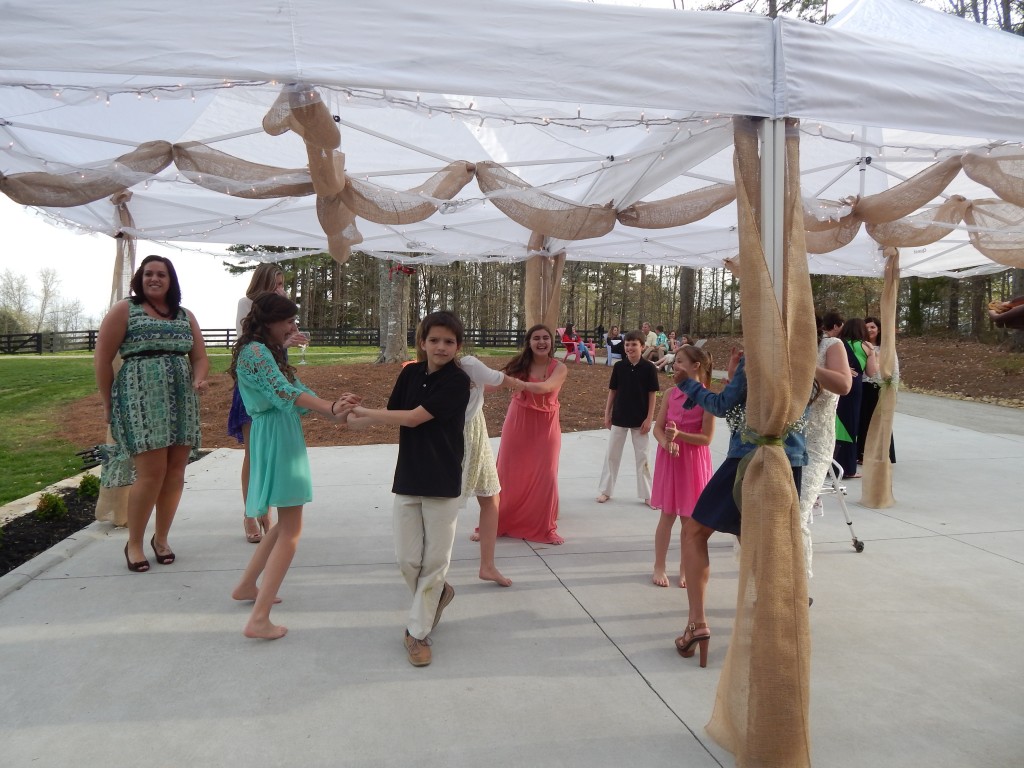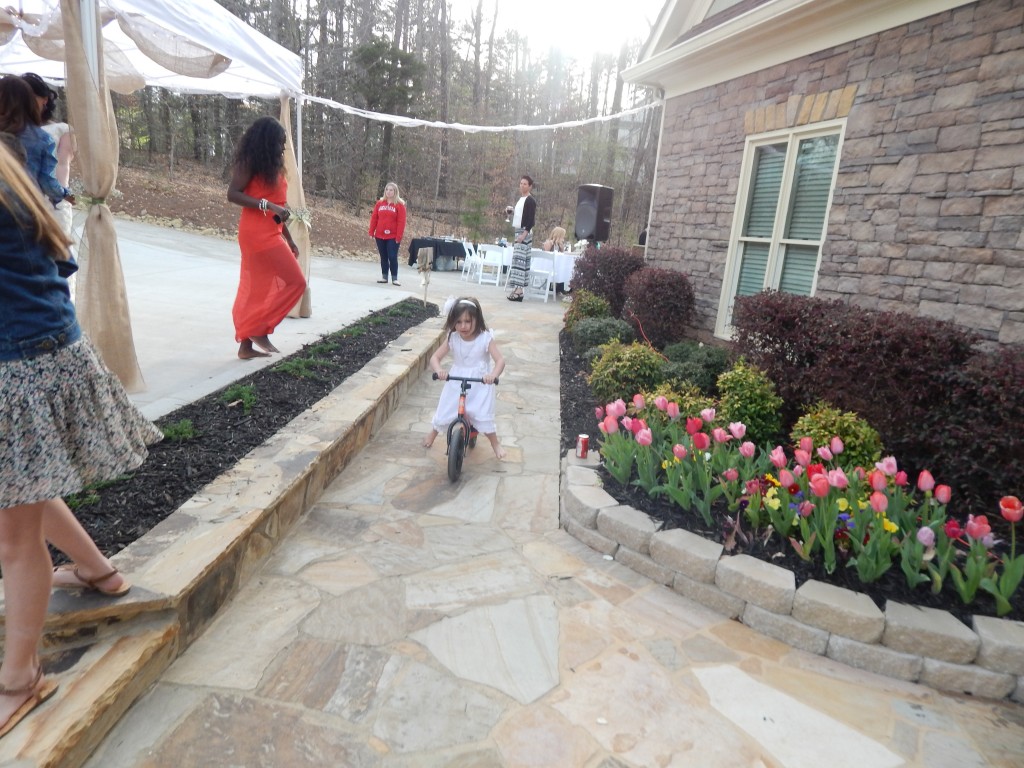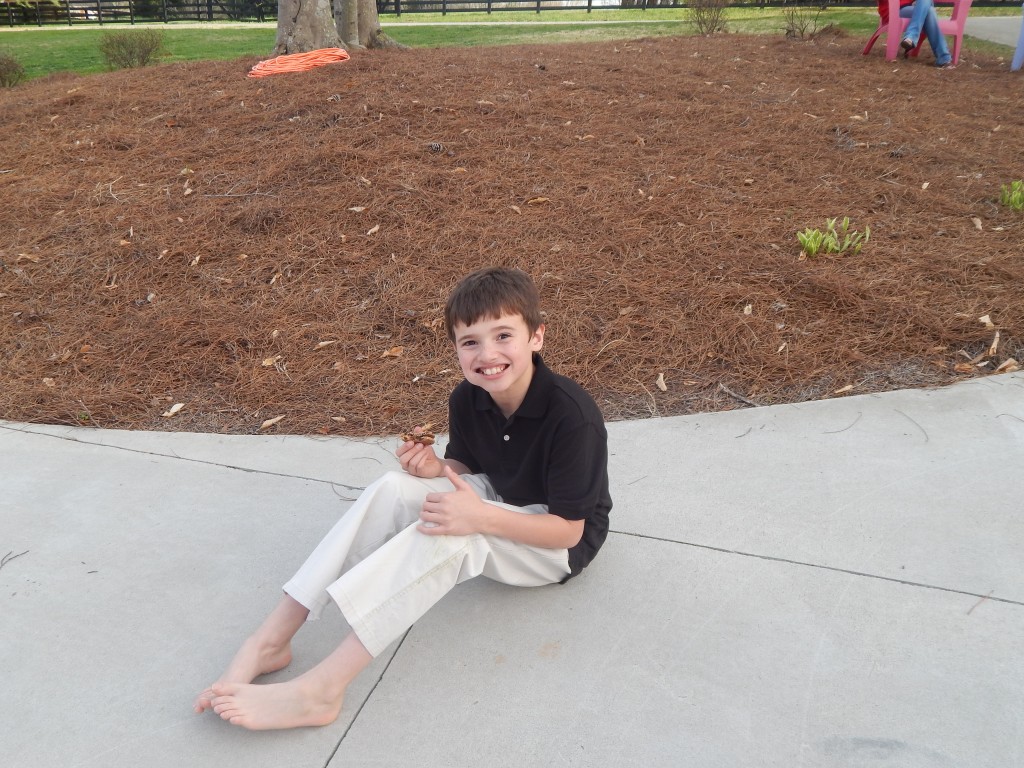 Lise's son, Jack.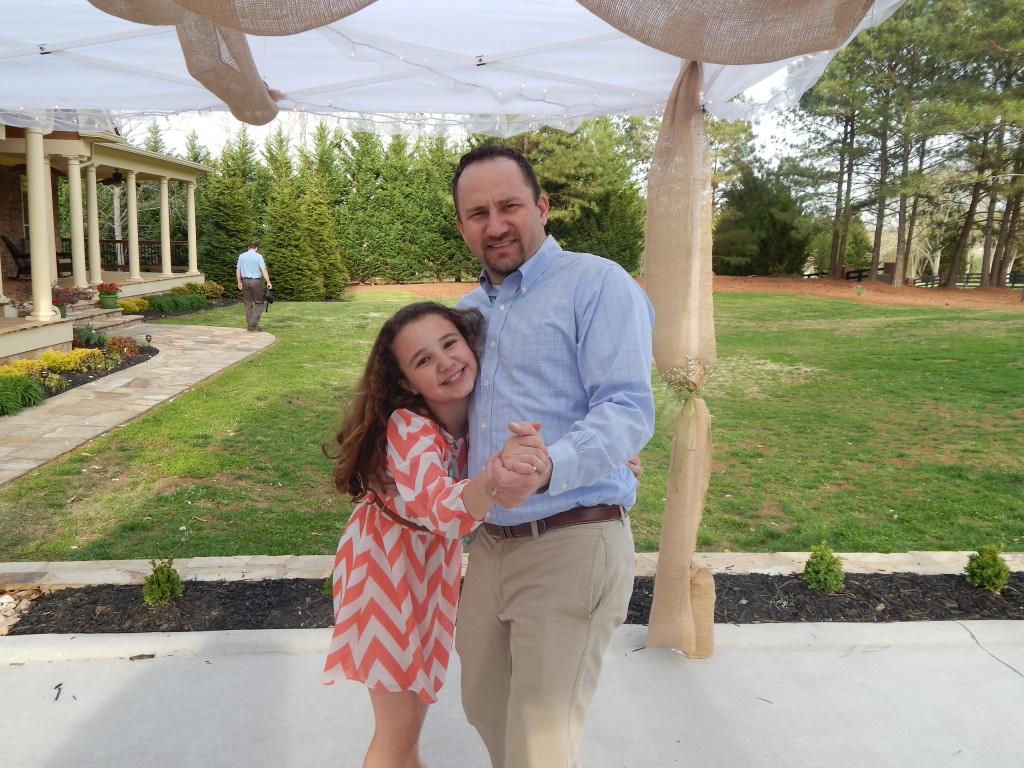 Maddy & her dad.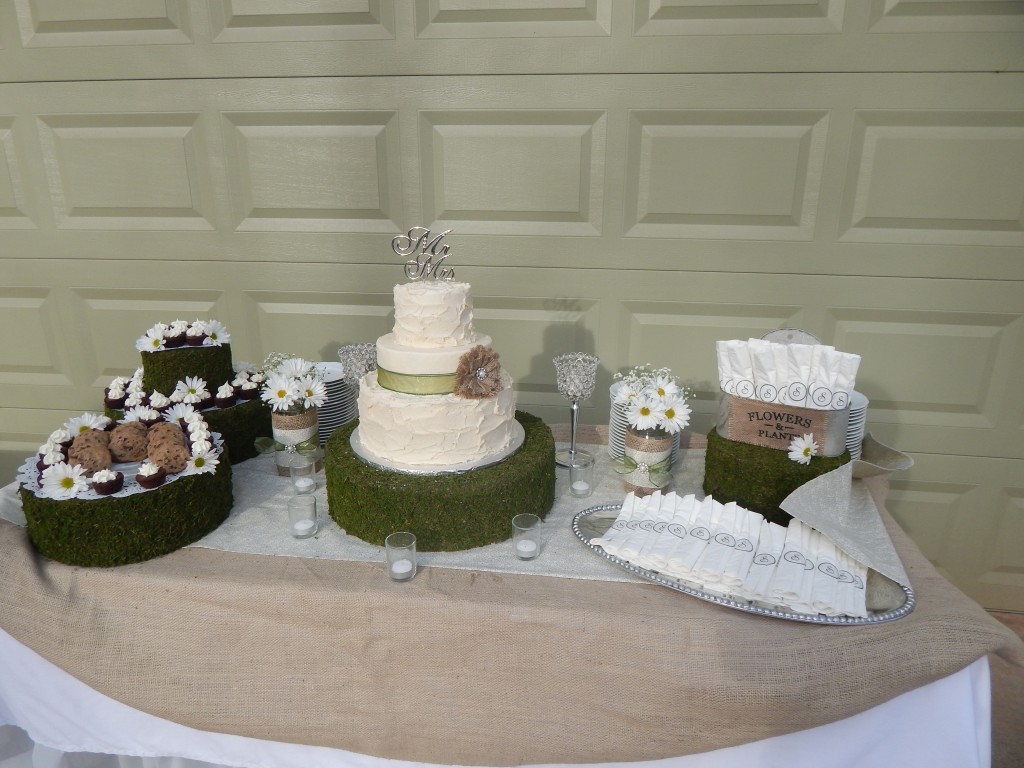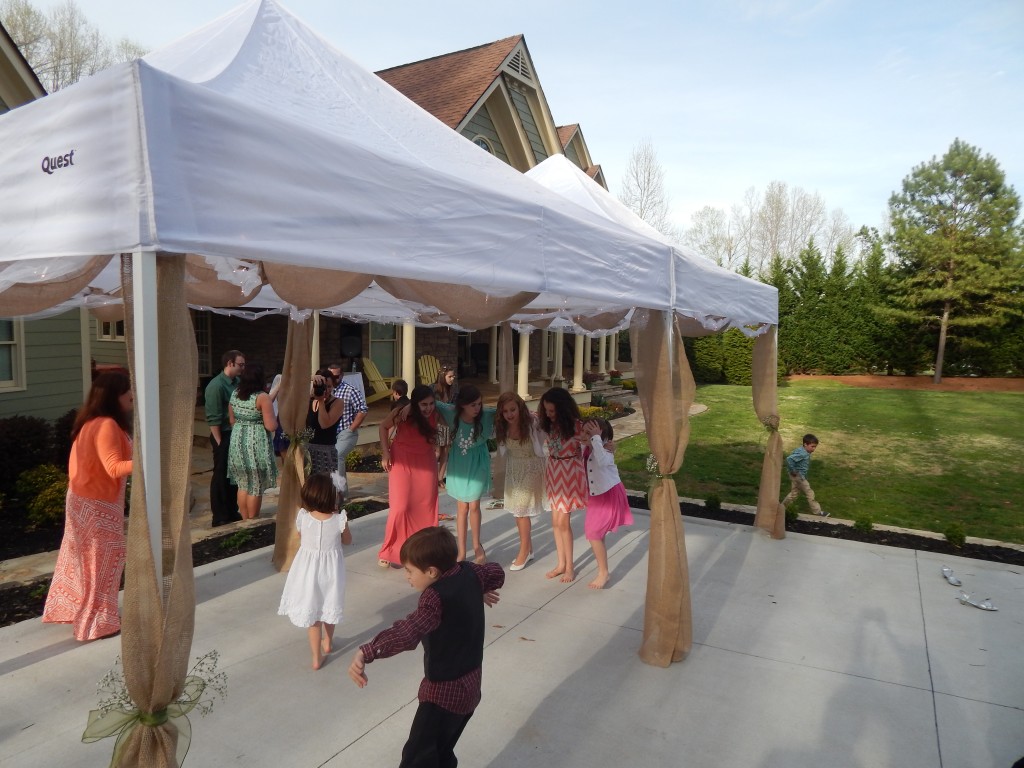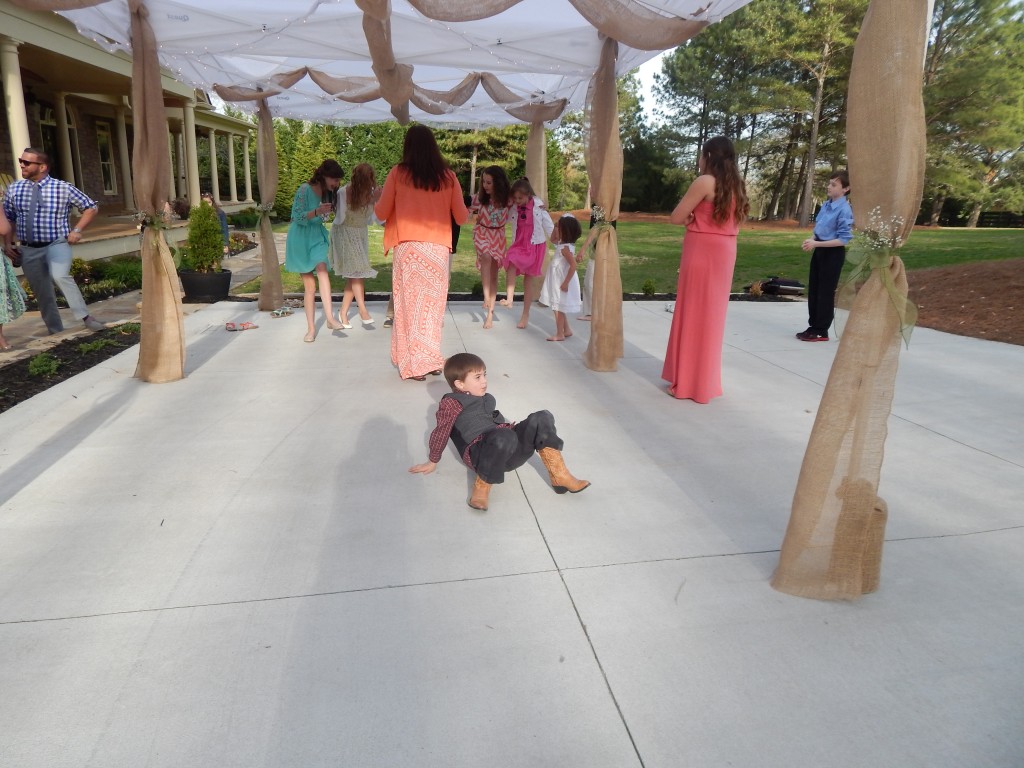 The hot mess breaking dancing in the cowboy boots belongs to me.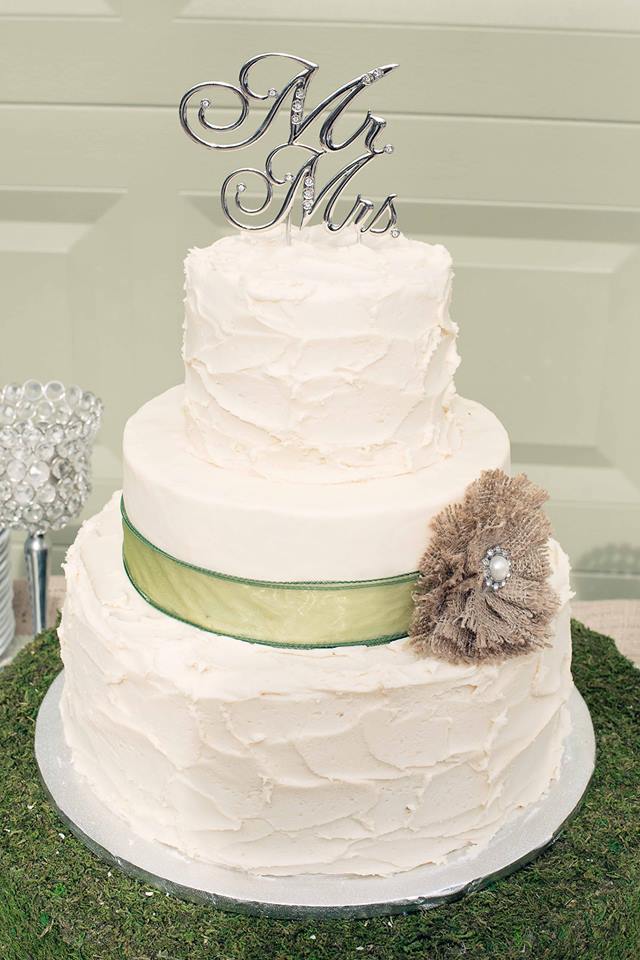 Instead of the traditional guest book, Lise had the guests write a message on a stone and sign their names. All the stones were placed in a glass mason jar. I stole my sentiment from one of my favorite writers (Glennon at Momastery.com).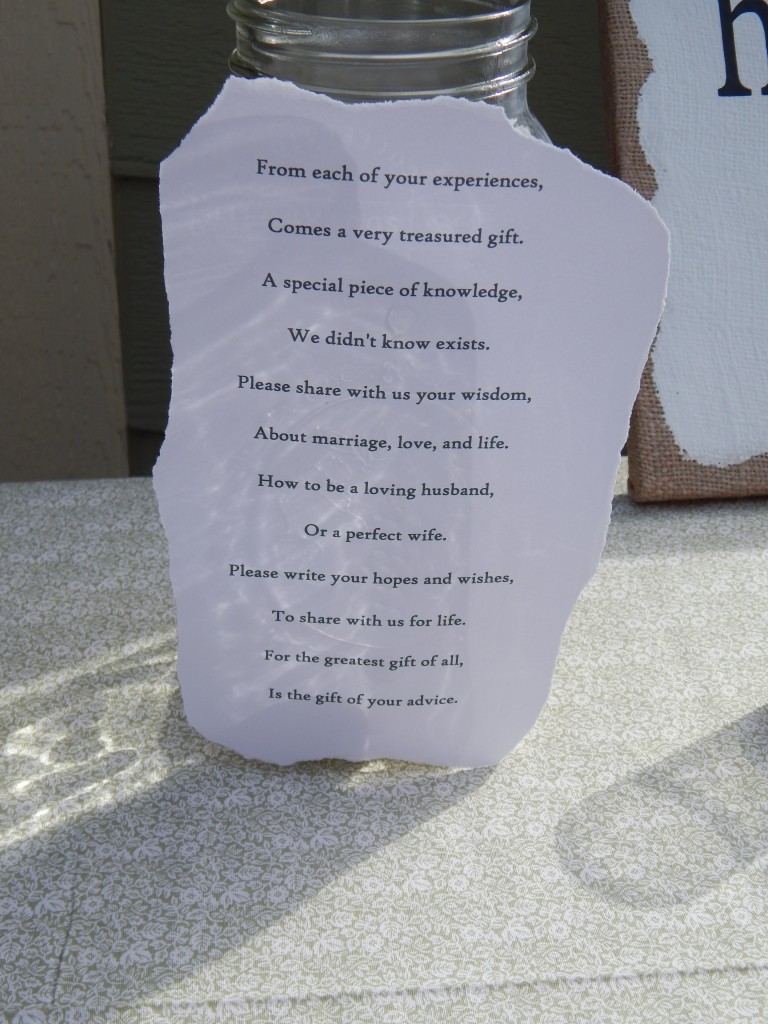 Love  Wins!
This :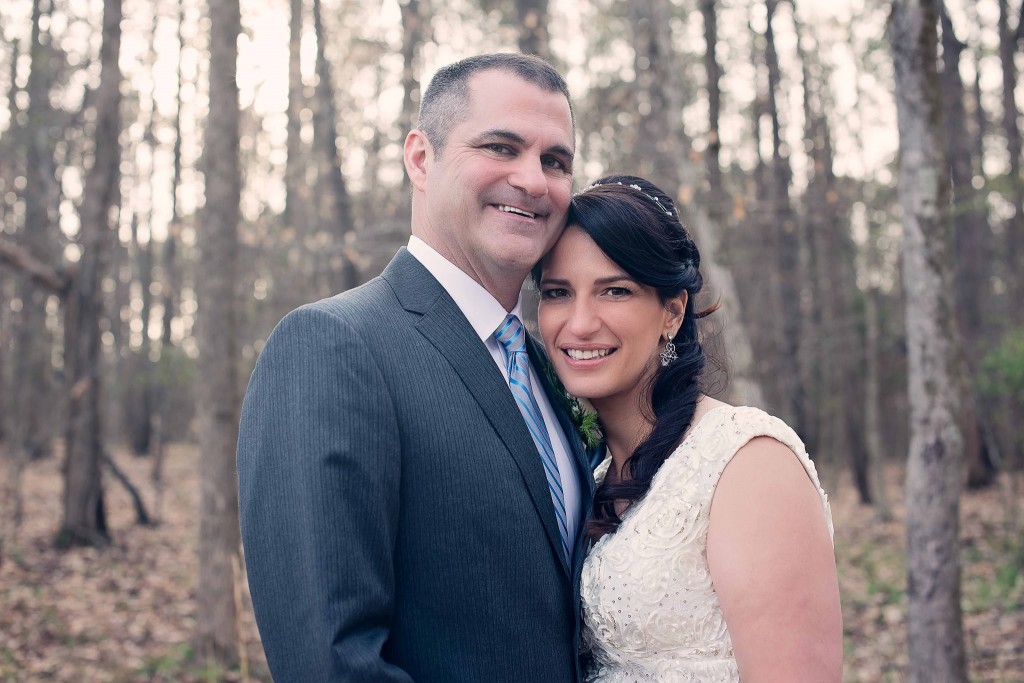 Photo by Earthmama Photography
Plus this: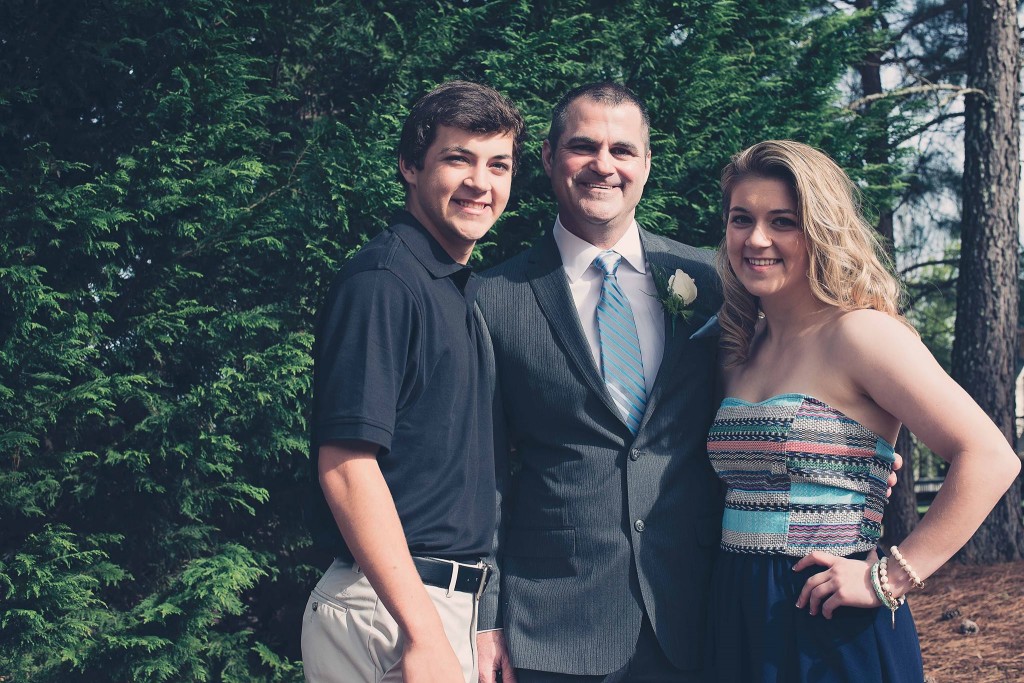 Photo by Earthmama Photography
Plus this: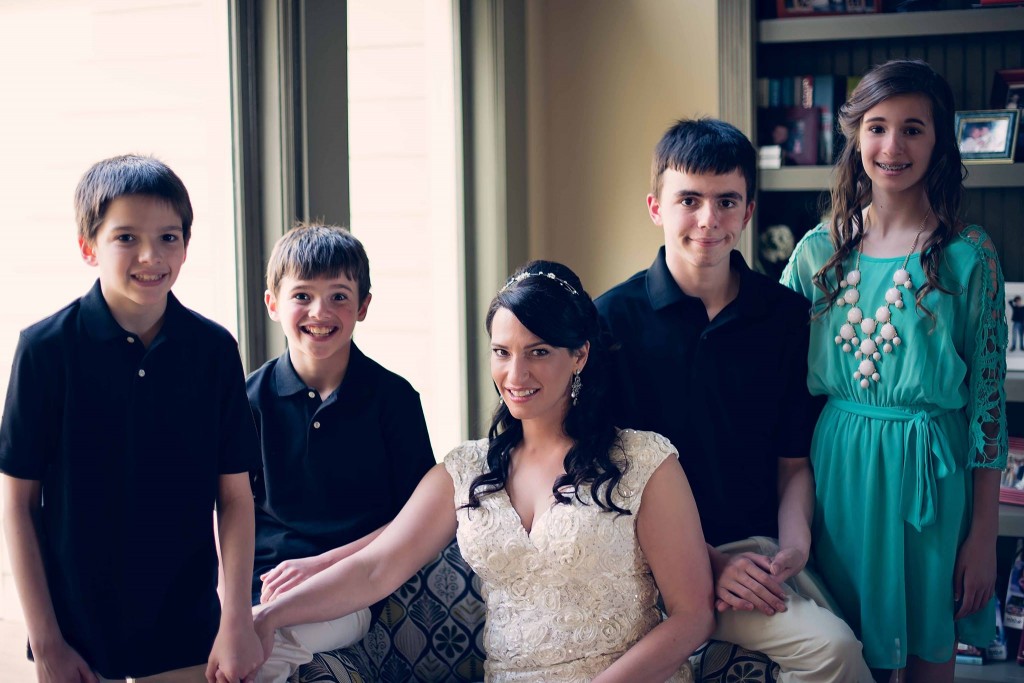 Photo by Earthmama Photography
Equals this: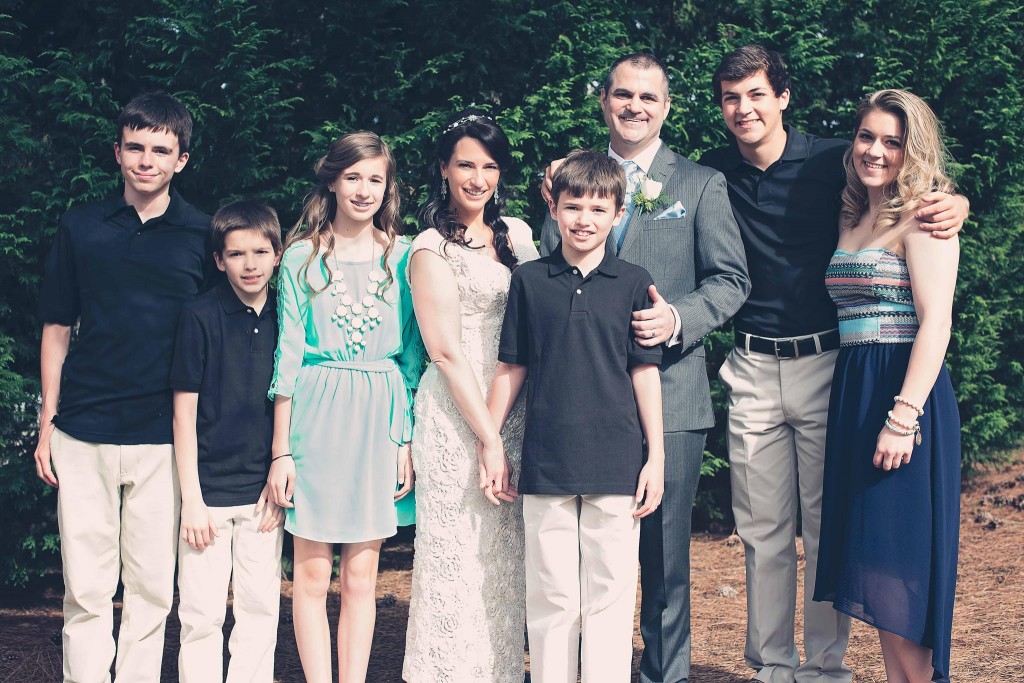 Photo by Earthmama Photography
See, love always wins!
Please joining me in wishing the bride and groom a lifetime of happiness!
All professional photos are courtesy of  Tara Holleman at Earthmama Photography.  Please check out their Facebook Page and follow them on Instagram.