It's been a while since I wrote a "catch-up" post about what I'm doing, reading and watching.  This post is also a partial link-up with Mama Kat's World's Greatest Writing Workshop.    I didn't have a whole lot to write about on the new fall television line-up, so I decided to combine the two.  If you're visiting from Mama Kat, please forgive me (but I hope you stick around, so I can learn more about you).

Writing prompt:  Share the fall lineup you're looking forward to.
Last year, I wrote a post all about the new fall television shows that was featured at Chick Lit Plus.  I did some research for that article and thought I had the winners and losers figured out.  I was wrong, so I've saved myself the trouble (and time) this year.  I'm going to wait a few weeks before watching anything new – to see what the critics and my fellow bloggers (who are usually attuned to the most buzz-worthy shows) like.  I've also been bruised one too many times by shows that I love getting axed way too soon.  With just a cursory glance at Entertainment Weekly's site, my only interest at this point is Bad Judge (I love Kate Walsh) and Madame Secretary (love political dramas).  We shall see.  I am, however, very excited for my returning favorites!!!!  In no particular order; Revenge, The Good Wife, The Goldbergs, Nashville, Blue Bloods and Parenthood. 
Lately I've developed some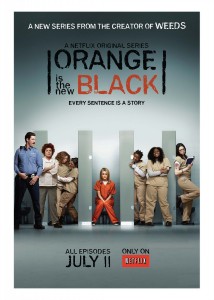 new television obsessions – or perhaps the correct term is streaming obsession.  After months of our daughter nagging us, we finally consented and signed up for Netflix.    Initially, I was worried that she'd spend all her free time on the computer "watching TV."  Fortunately, this hasn't been a problem – unfortunately, it has become a problem for her parents.  We're obsessed and have engaged in some serious binge-watching.  I'm now totally addicted to House of Cards and Orange is the New Black.  Addicted, and feeling very dirty about it.  The characters on House of Cards are deplorable.   I loathe each character on that show, except Remy – but I couldn't stop myself from watching.   Kevin Spacey is amazing.  As for Orange, they had me at episode one and I really don't know how they did it.  The setting is depressing, the stories are sad and most of the characters are not even remotely likeable – but I care about them (almost) all.  Warning:  the show is very graphic (women's prison), so I suggest you watch behind locked doors!  I'm fascinated by the real life Piper and I'm reading the book to see how much of this really happened.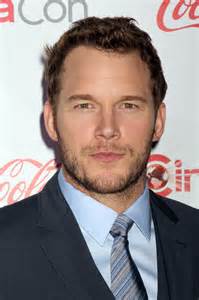 The only movie I saw at the theater this summer was Guardians of the Galaxy.  Can you believe that?  I must be getting old.  I have to say, it was worth the almost $100 we spent for the six of us to see the movie and enjoy the concessions.  Thank you Star Lord.  I heart you.
A few weeks ago I completed an on-line essay writing boot camp that was my first experience with an on-line course.  If you're looking for an opportunity to refresh your writing skills, or get help with an essay that's giving you trouble, I suggest checking out the Her Stories Essay Writing Boot Camp.  They have another course starting in the next couple weeks.  The instructor, Jessica Smock, was so helpful to me in fleshing out a very personal essay that I'd been working on for months.  Her advice and encouragement helped me to finally finish and gave me the courage to submit to a few outlets.  Keep your fingers crossed for me!

I've recommitted to exercise.  Yes, I finally realized that I will not win the war against gravity without any weapons.  I bought a package of classes at Pure Barre, which I've been wanting to try ever since I read Nina Badzin's blog (and saw the before and after pictures) about the exercise classes.  Oh mmm geeee – the classes are really hard.  Seriously.  After my first one, I hurt for a week – but I did go back.  I understand how the exercises can transform your body, but I don't think I'm going to continue.  It'll be a rather pricey endeavor after my pre-sale package expires.   My Pure Barre isn't close to my house and the class time that I'd want doesn't work with our morning bus schedule.  I've come to the realization that if I don't work out immediately after all the children leave, I'm probably not going to do it.  I start responding to e-mails, reading blogs, writing blogs and doing housework – before I know it, it's lunch time.   That being said, I've found some classes I love at my regular gym.  Body Pump and Hot Yoga!  It's been years since I've worked out with instructor led classes, but the motivation has been helpful.  Fingers crossed that I keep it up.
With an exercise routine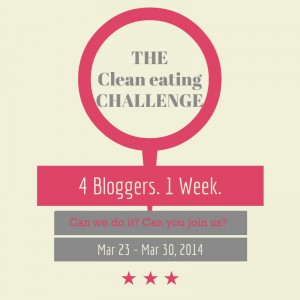 re-established, it's time to focus on my eating habits.  I won't go into details, but suffice it to say I'll be focusing on eating clean once again – and cooking!  I recently committed to not going out to dinner for two months (partly to recoup my road trip budget overage), so I have no excuses.  Healthy cooking it is!  I'm also hoping to finally learn how to make soup.  For years, I've had this fantasy of myself as a gourmet soup maker, ladling up bowls for my family to savor as the leaves turn colors and a warm fire burns in the fireplace.  If anyone knows how to make tomato basil (or cream of tomato) soup – please let me know!  That's my ultimate culinary get.
In a little over two weeks I'll be attending my first blogging conference,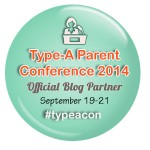 Type – A Parent, here in Atlanta.  I must admit, I'm a bit nervous.  It's been over ten years since I've attended a conference.  The last one I attended was hosted by a local writers group I belonged to, so I knew a bunch of people.  But that is not the case this time.  I only know ONE person who is going, and she's going to be busy.  Are there any other bloggers going to Type A?  If so, please let me know, so we can connect at some point.  Also, I'm eager for any advice you may have.  What should I expect?  What do I wear?  What do I bring? How hard or easy is it to network?  Do you have any conference experience to share with me?  Can you say, "freaking out?"
Of course, I've been doing quite a bit of reading.  I'm all over the place with the types of books I've read lately.   In the last two months I've read FIVE books on writing.  Yes, five.  Other nonfiction – Why We Get Fat (carbs) and the book #Girlboss (sort of a memoir, but not really).  I've reviewed three books, two of which aren't notable – but I did like All Fall Down by Jennifer Weiner, although it's a bit dark.  Other favorites from the second half of summer are:  Your Perfect Life by Liz Fenton and Lisa Steinke (the bloggers from Chick Lit Is Not Dead), After I Do by Taylor Jenkins Reid, The House on Mermaid Point by Wendy Wax, The Secret Life of Violet Grant by Beatriz Williams (loved!) and Chose the Wrong Guy, Gave Him the Wrong Finger by Beth Harbison (isn't that the best title?).  Currently, I am engrossed in Jonathan Trooper's This Is Where I Leave You – excellent.  Thank you for the recommendation Dana.  I can't wait for the movie.
Two books I'm excited about are Women and Legacy:  It's More Than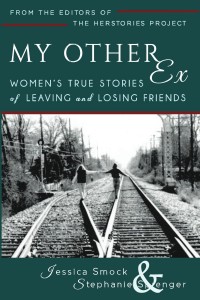 You Might Think by Joanne Giardini-Russell and My Other Ex: Women's True Stories of Leaving and Losing Friends.  My Other Ex is a compilation of essays that were selected and edited by Jessica Smock and Stephanie Sprenger, about friendship break-ups.  Some of my blogger friends authored essays in the book and I'm so excited to read it!  You can order the book on Amazon.  The legacy book was written by my friend Joanne, who is the co-founder of The Family Legacy Center, where I regularly provide blog contributions.   The book is based on Joanne's experiences and conversations with women regarding their legacies.  Also, I'm in the book!  Not as a writer,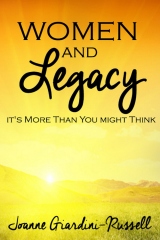 but as a subject.  If you want to know what Joanne wrote about me – you'll have to read it and you can order it here.  I was honored to be included!
That's what I've been up to the last couple of months, aside from getting the kids ready for school, writing and carpooling!  Now it's your turn to tell me what you've been doing and what you're looking forward to.  I for one, am getting excited for the arrival of autumn.
What shows are you excited to watch in the new television season?  What are your returning favorite shows?  Do you binge watch?  If so, what?  Have you seen House of Cards or Orange is the New Black?  Have you read any good books lately?  Did you see any of the summer blockbusters?  Have you been to a blogger conference?  Have you ever taken a Barre class?  Do you know how to make soup?  Is it still summer-like where you live, or are you lucky enough to be experiencing the teasing of fall?