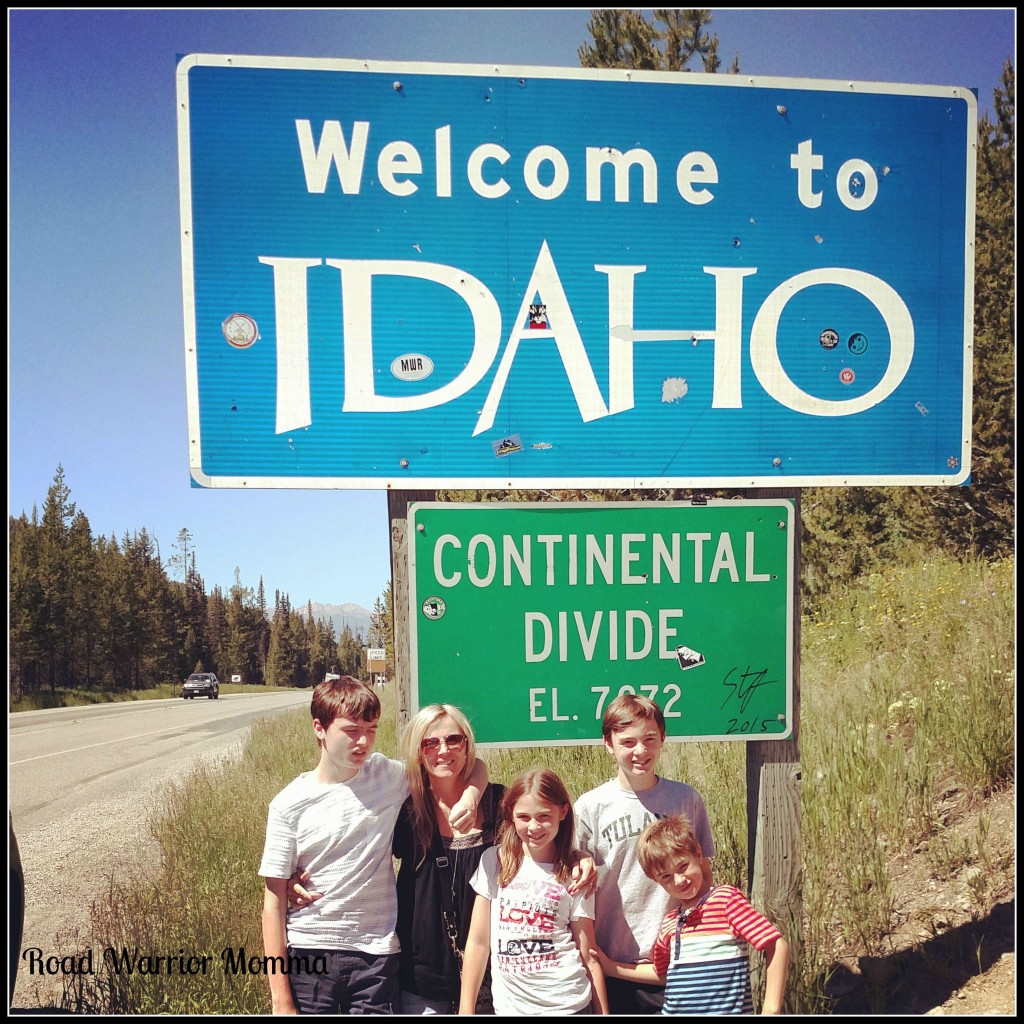 After spending three long and busy days in Yellowstone National Park, the Smith family was ready to move on. We headed west, to Idaho. To be honest, our stop in Idaho Falls was primarily planned so we could check Idaho off our list of states visited. Twenty-four hours was all I needed to spark my desire to go back. Idaho is very pretty and the people are extremely nice. Everywhere we visited, we were treated with smiles and good manners. And in Idaho, R. finally got his bear fix when we visited "Bear World," a drive though zoo. We explored downtown and visited the falls from which the city got its name.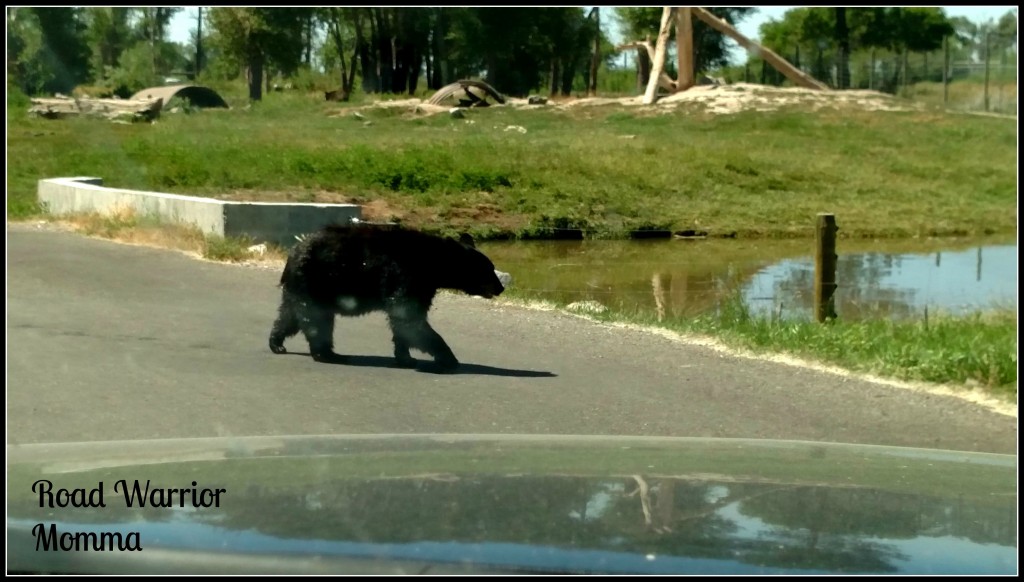 Finally, we saw a bear!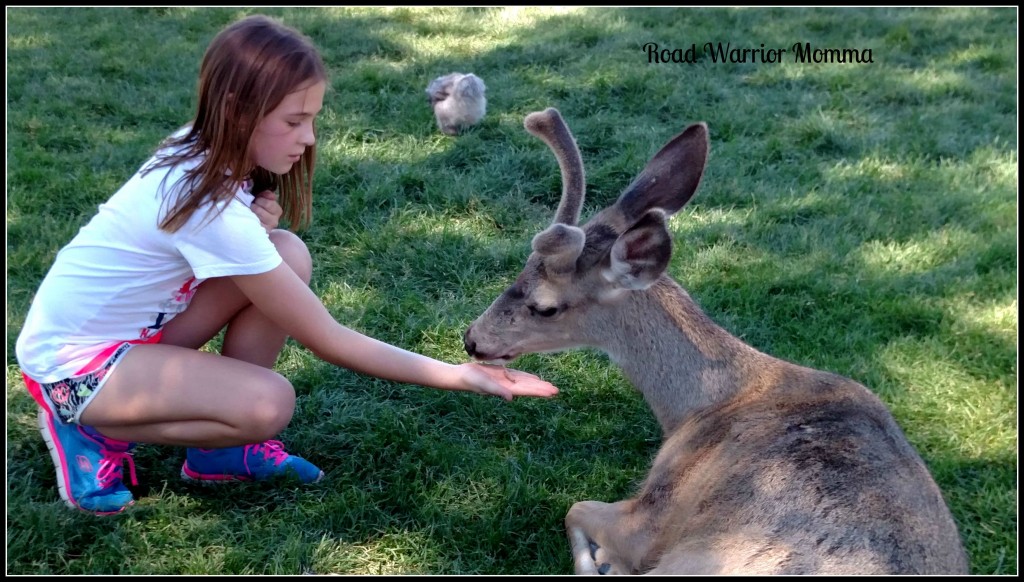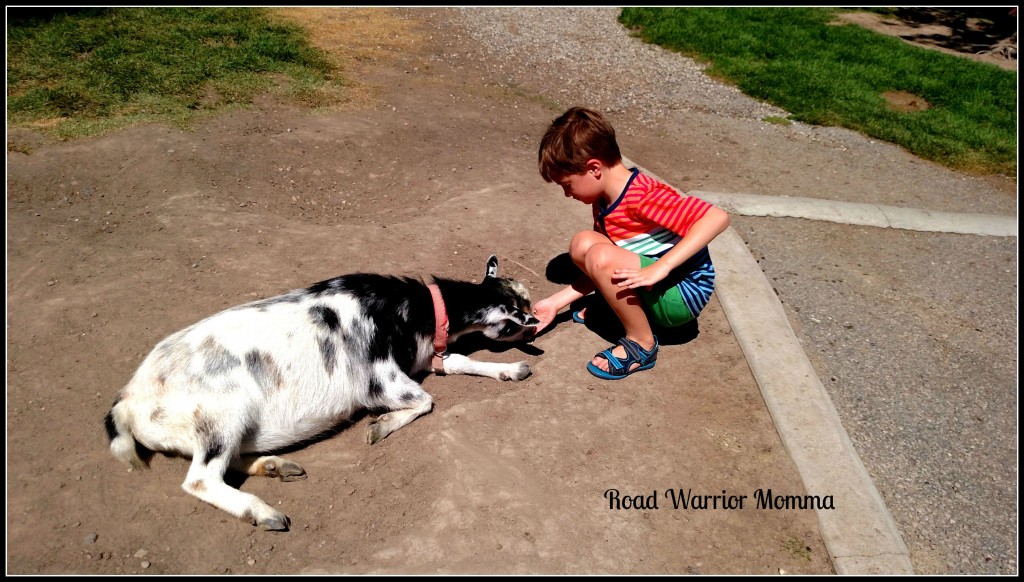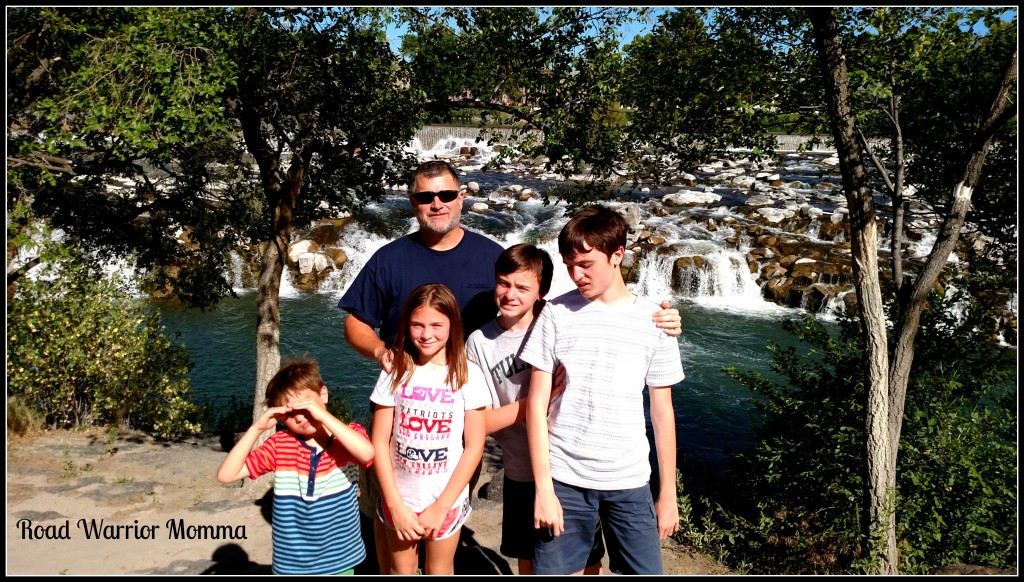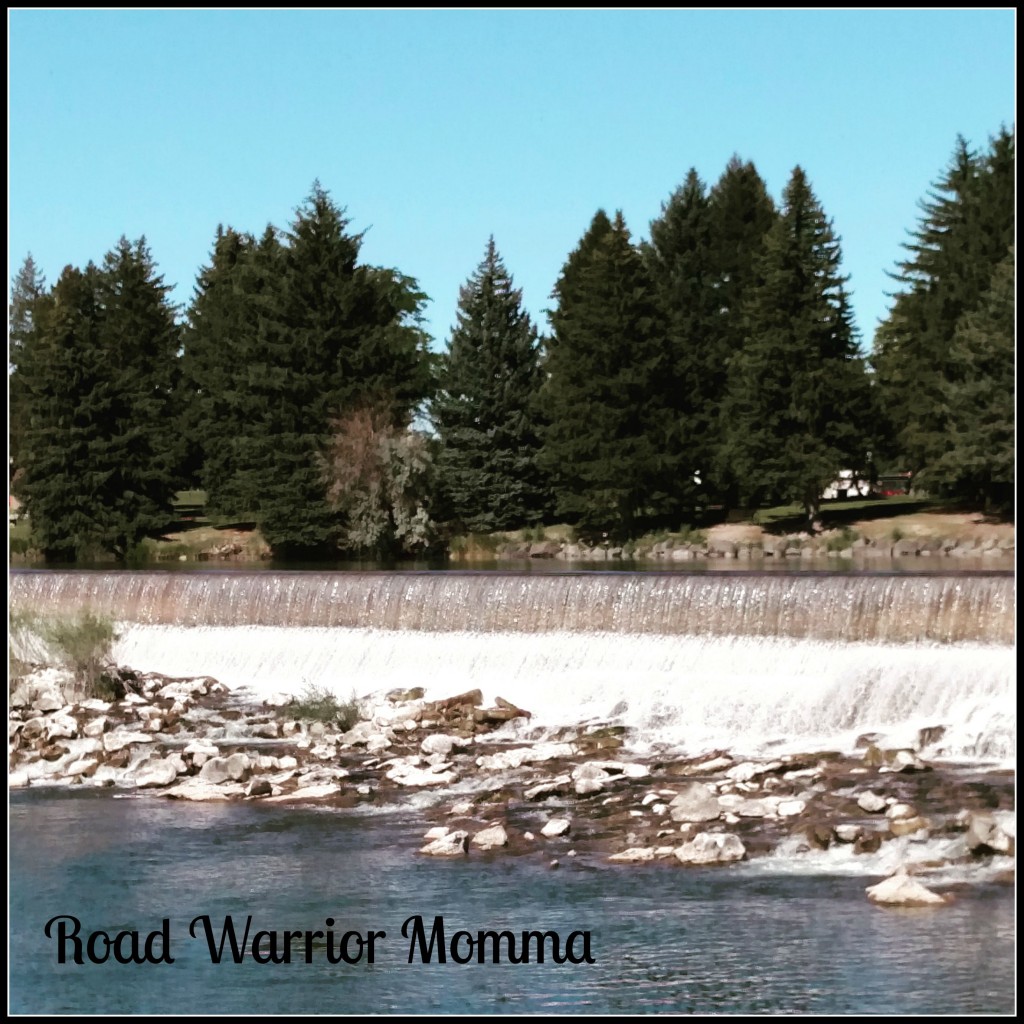 The next day we finally turned around and headed back toward the east coast. One of these summers, we'll keep going – all the way to the Pacific. Our view on the drive to Jackson Hole was beautiful. We stopped in an adorable town for lunch and then drove over a mountain to get to Jackson. We were up pretty high – our ears popped. Jackson Hole was by far my favorite place on this year's road trip. I could go on and on about it, but won't. I wrote an article about our visit for My Forsyth. As soon as the magazine publishes it, I'll post it here. In the meantime, I'll let my pictures show you how amazing it is. We hiked, swam, took a boat ride, shopped, and ate like kings.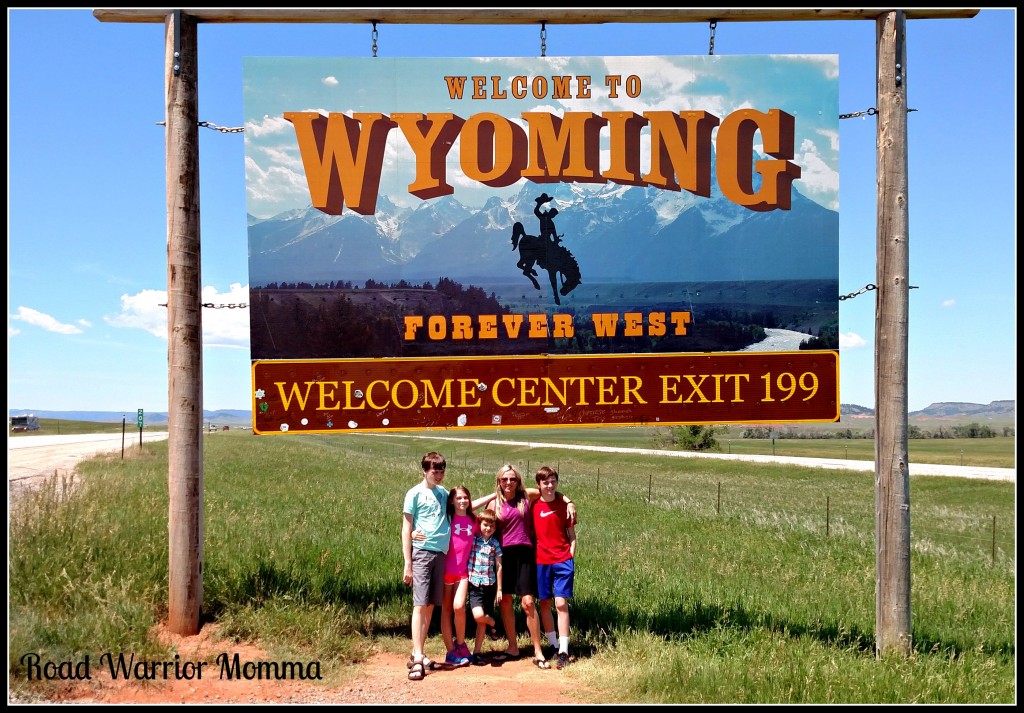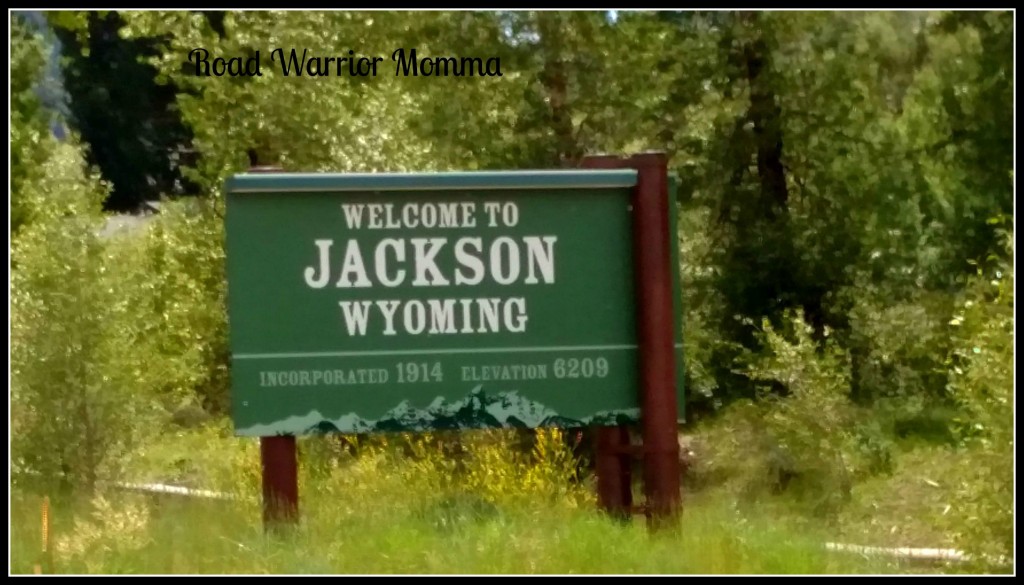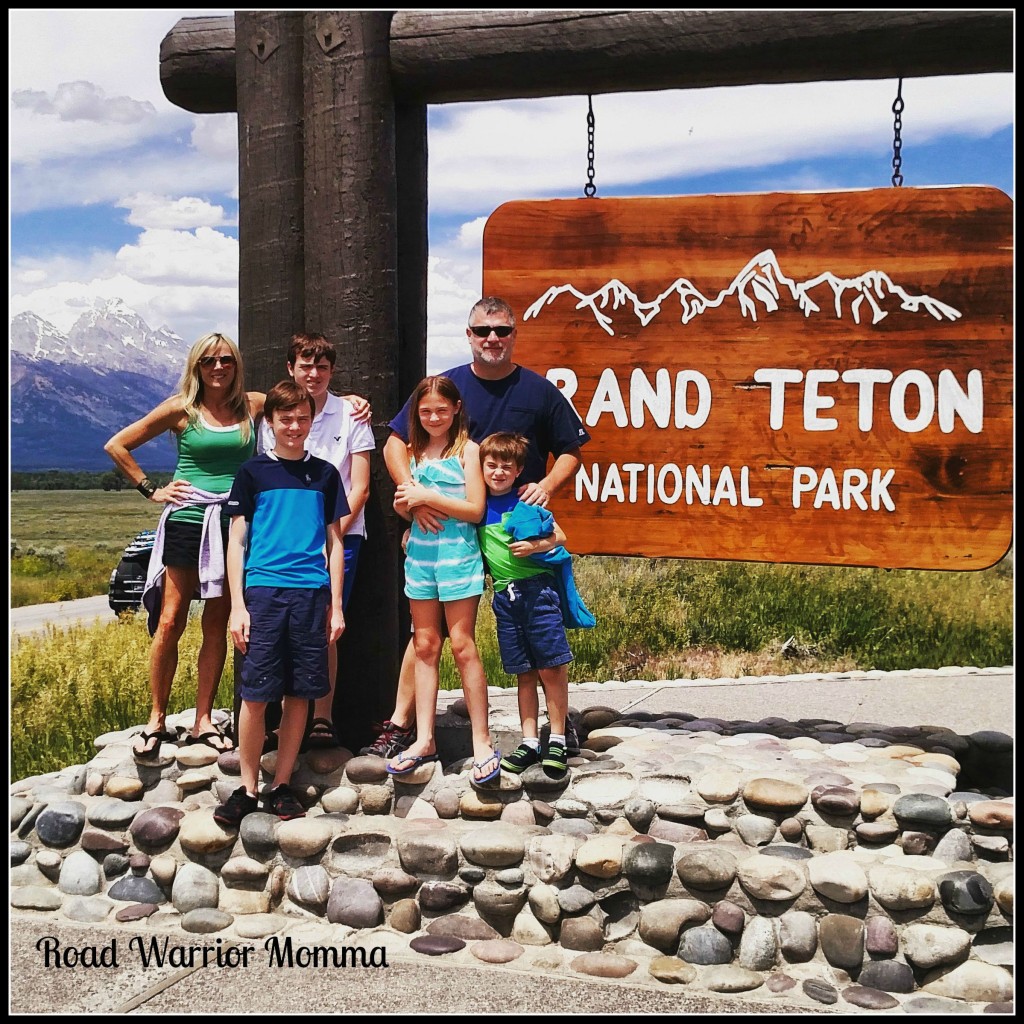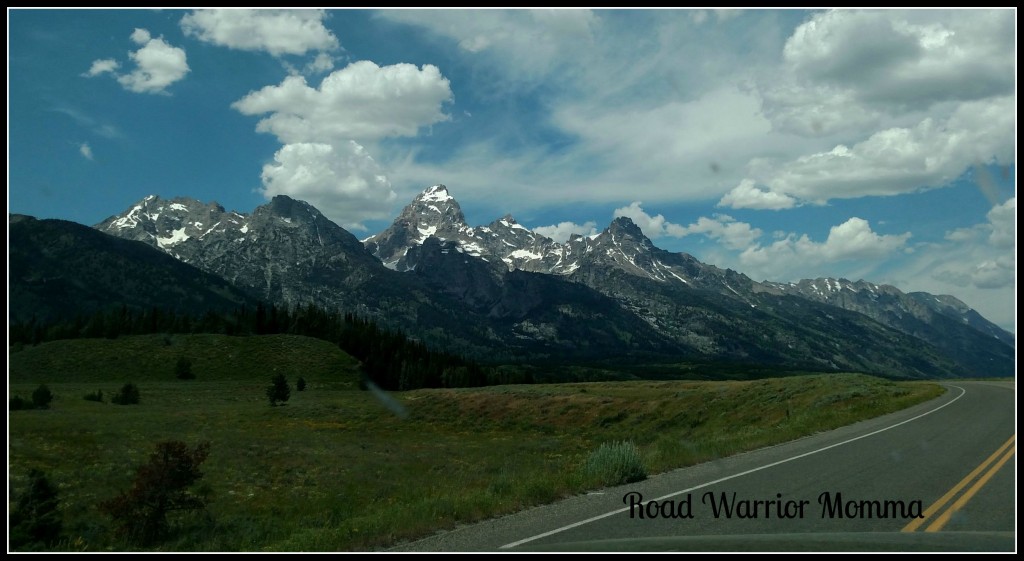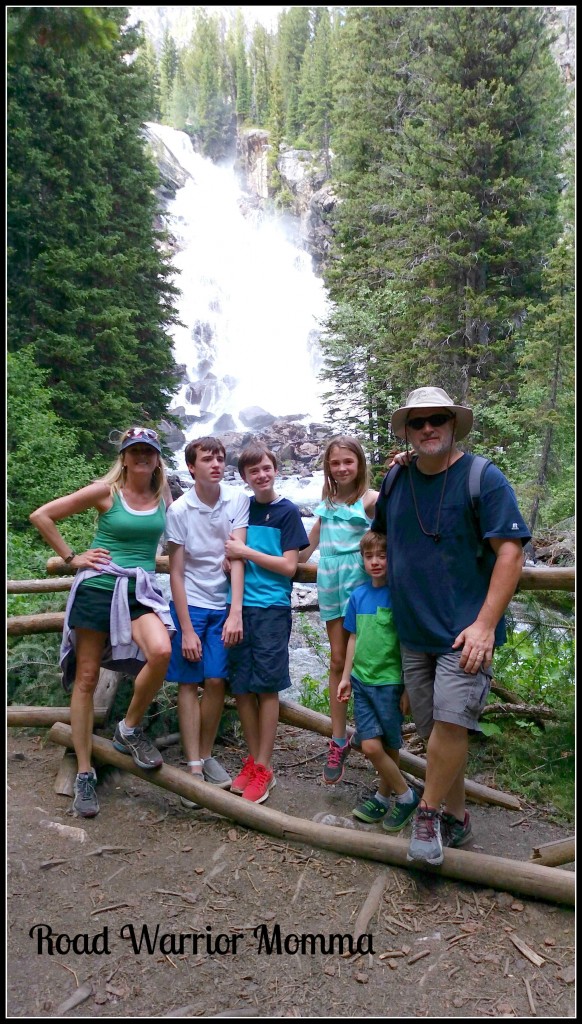 We hiked to the Hidden Falls.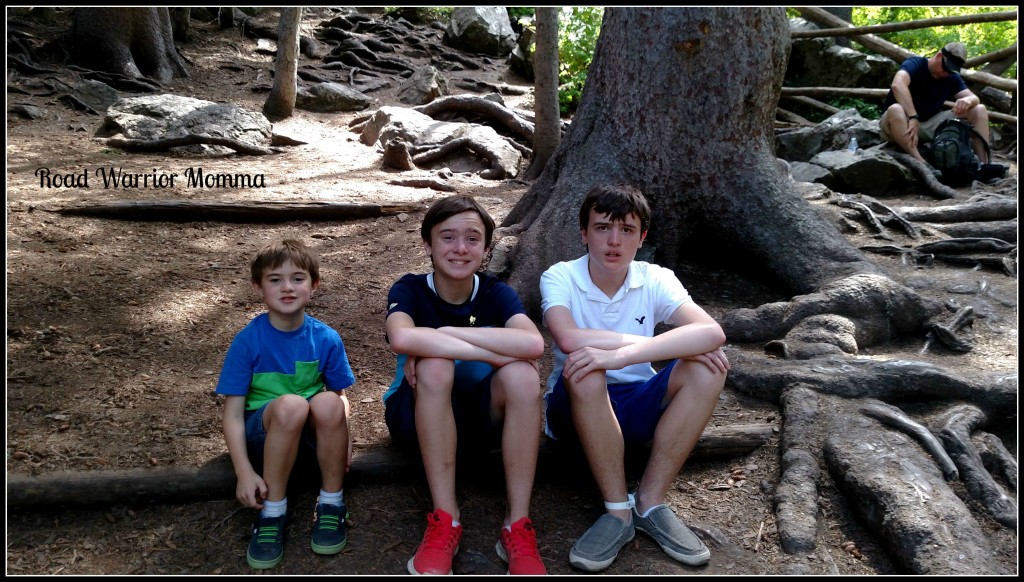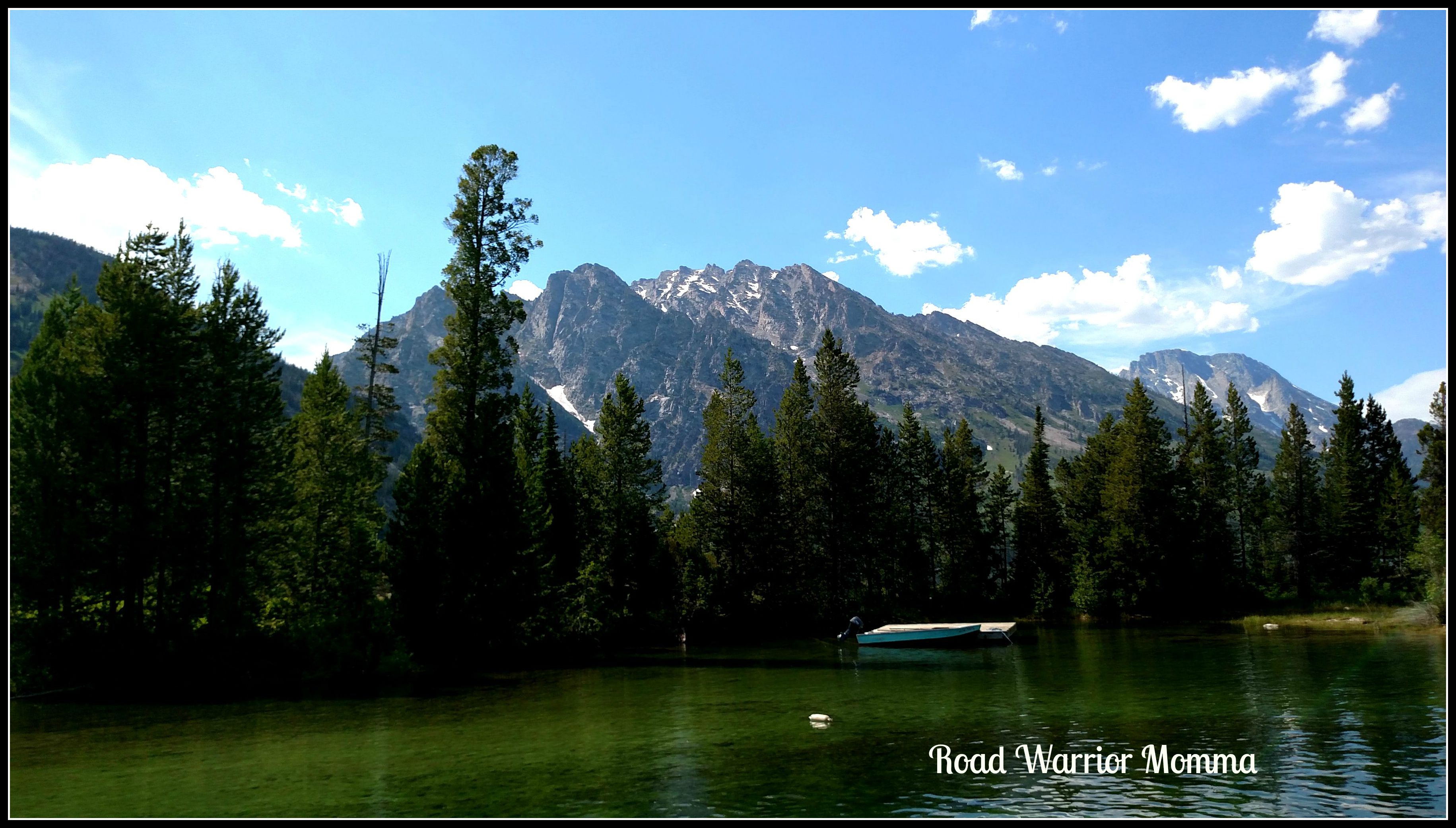 Jenny Lake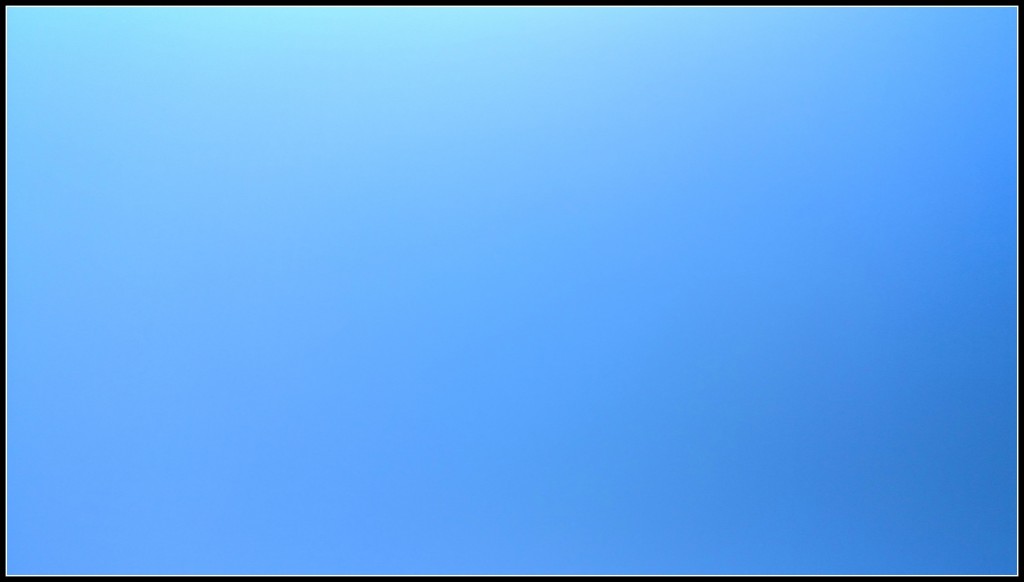 Yes, the sky was that blue!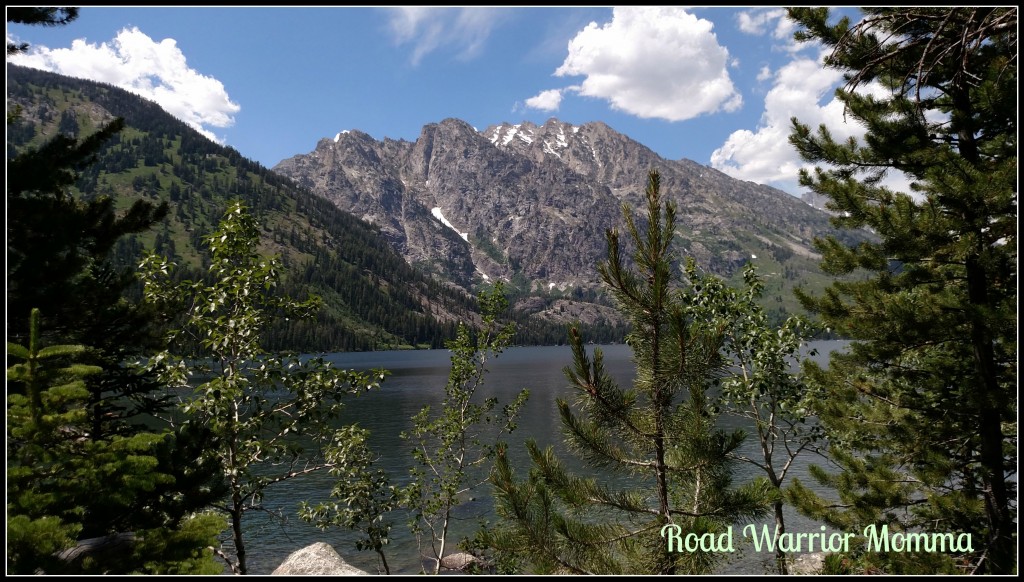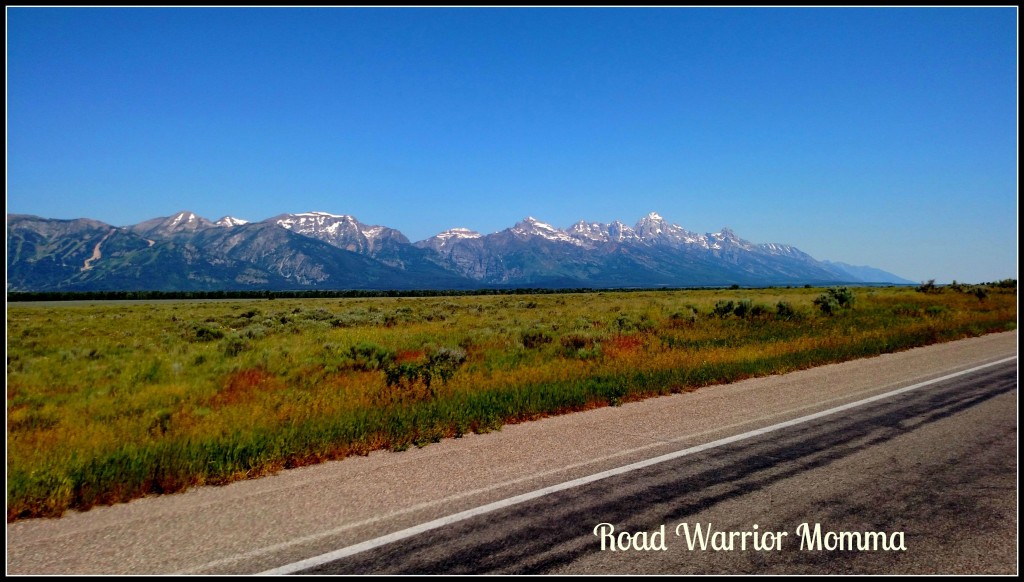 Date night on the square. We ate at a restaurant called Public – it was out of this world!
After Jackson, we had to cross the state of Wyoming to get to our next sites in the Black Hills. It was a day's drive, and I was at the wheel for most of it, but it was pretty cool. We started out driving along the Grand Tetons and then turned east and traveled through the Grand Teton National Forest. We came upon a number of little dude ranch towns: Moran, Dubois, Kinear, Shoshoni. Once we passed through the forest, the mountains took on a more rugged look and changed to an orangey color, reminiscent of the southwest. At one point the rocks were as red as Sedona's. There always seemed to be a river or creek running alongside the highway. And then suddenly, you're looking at canyon. Incredible. Eventually the rocky countryside melted into grassy plains. We spent the night in Gillette, WY.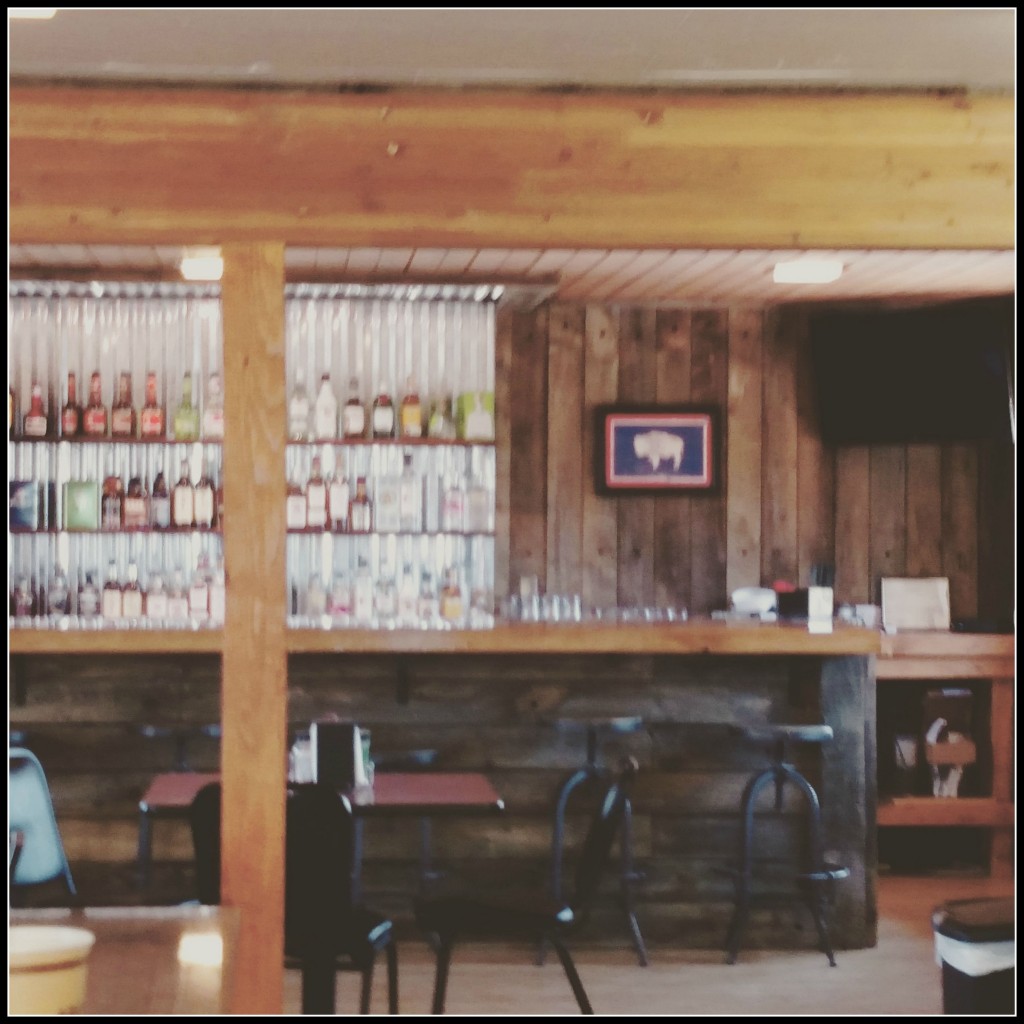 Would you believe that this bar was in a Phillips 66 gas station?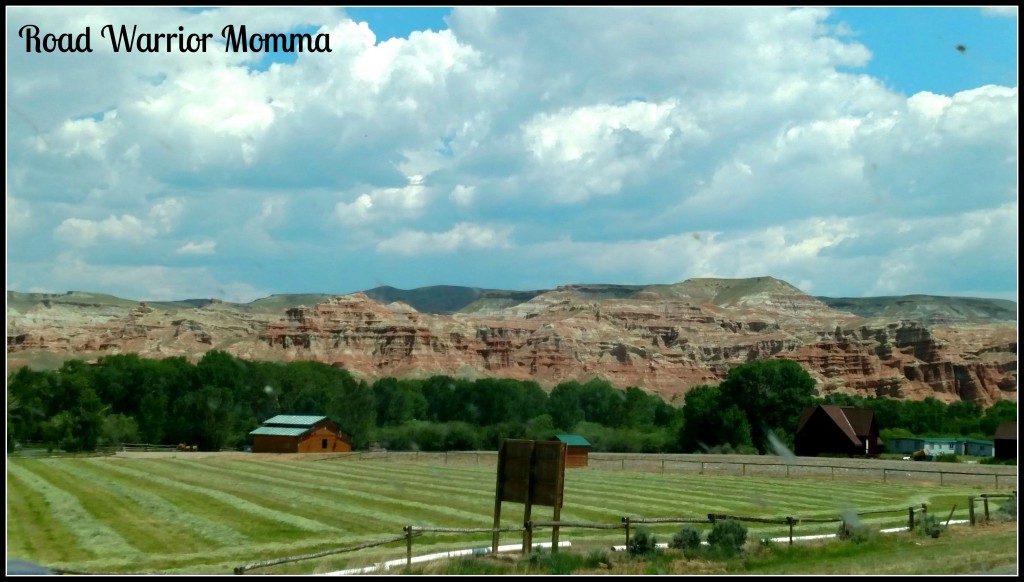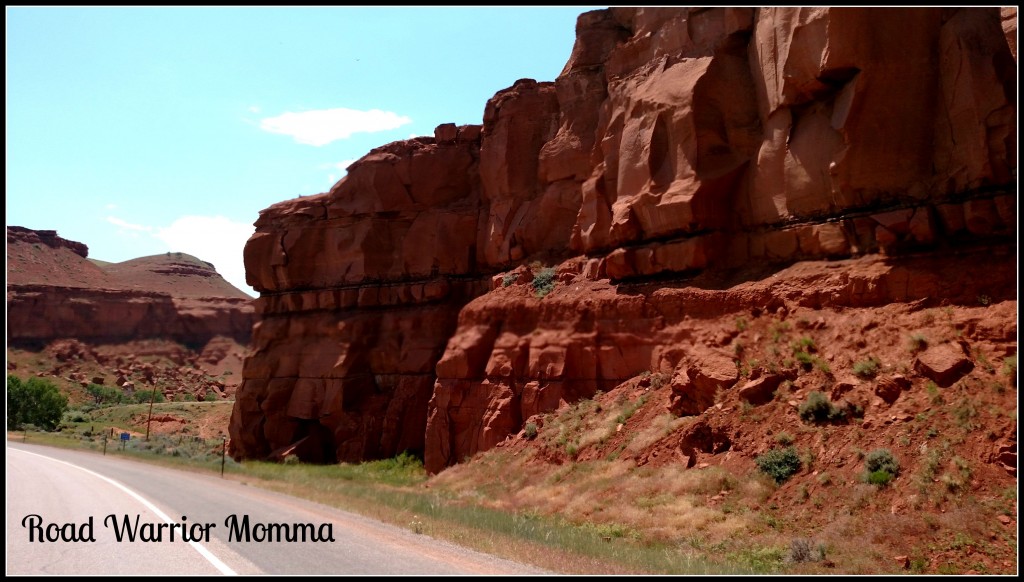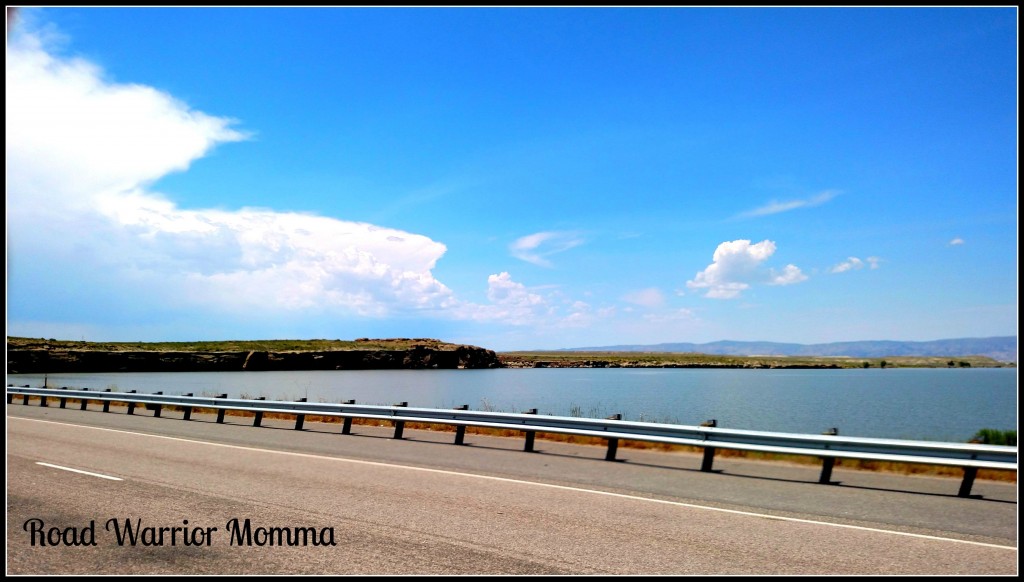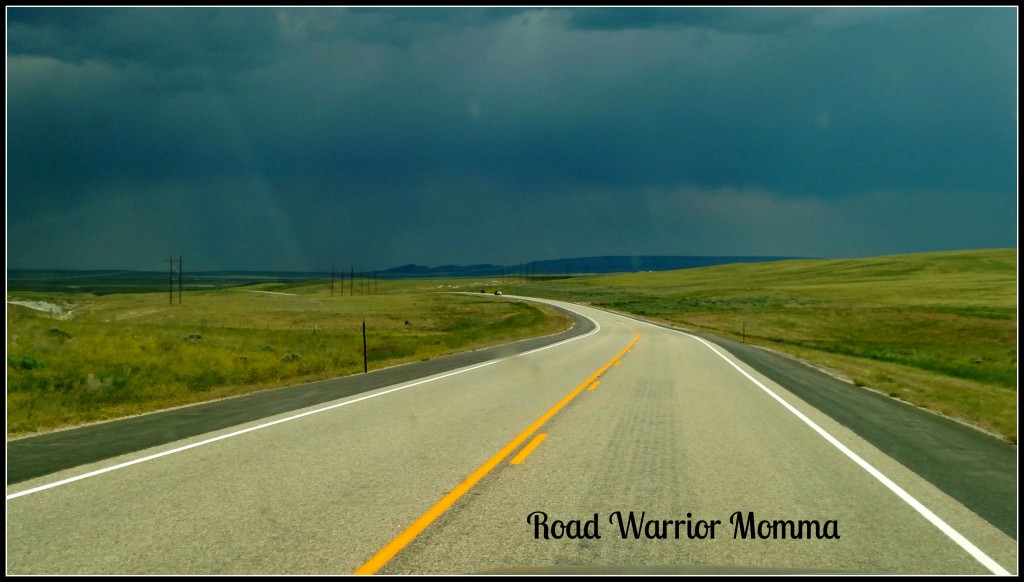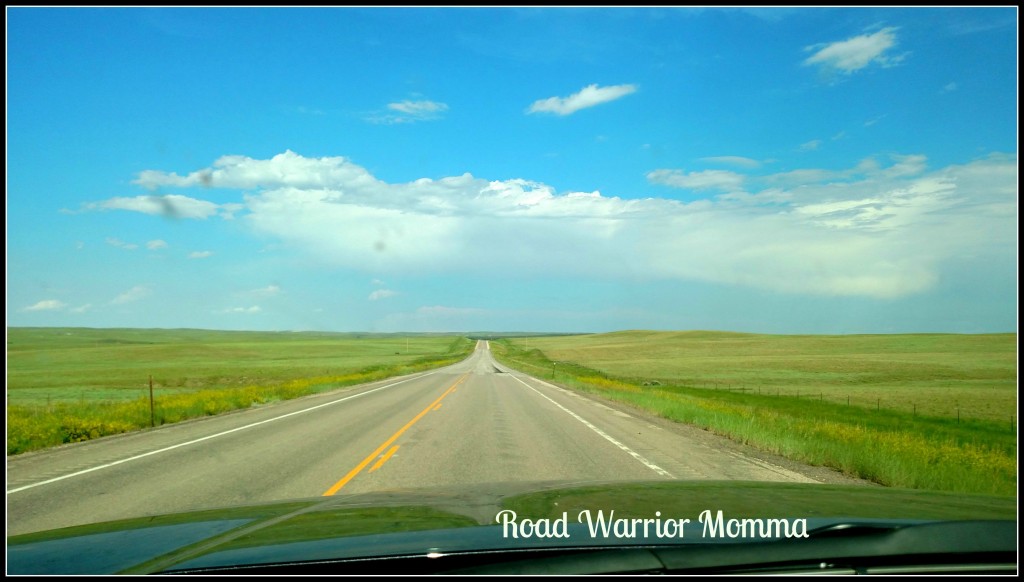 Day twenty-seven, spent visiting one-of-a-kind National Monuments in the Black Hills of South Dakota, was not an easy one. On each road trip there's one day in which the train goes off the rails and this was the day. I will not relive the drama here, but you can read most of the gory details over at Road Warrior Momma. Suffice as to say, it was a long day and we were all on each other's nerves. The good highlights included Devil's Tower National Park; Deadwood, SD; and Mount Rushmore. Deadwood is quite touristy, but R. was a big fan of the HBO show and he loved seeing the sites – including a trip to the town cemetery to visit the graves of Seth Bullock, Calamity Jane, and Wild Bill Hitchcock. The children didn't handle the cemetery (hike) very well. We also visited the Crazy Horse Memorial. It's not completed, but some day it'll be pretty awesome.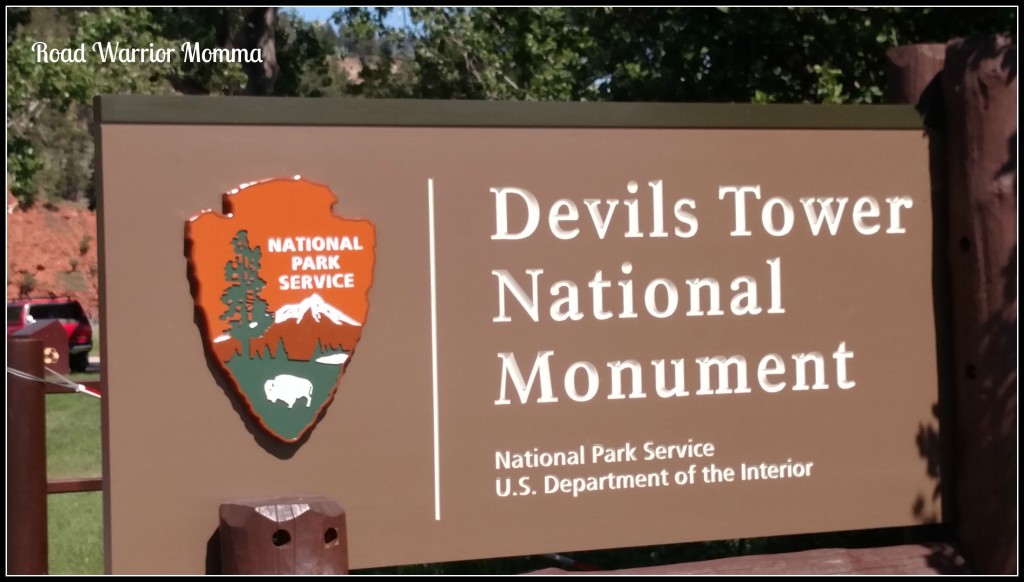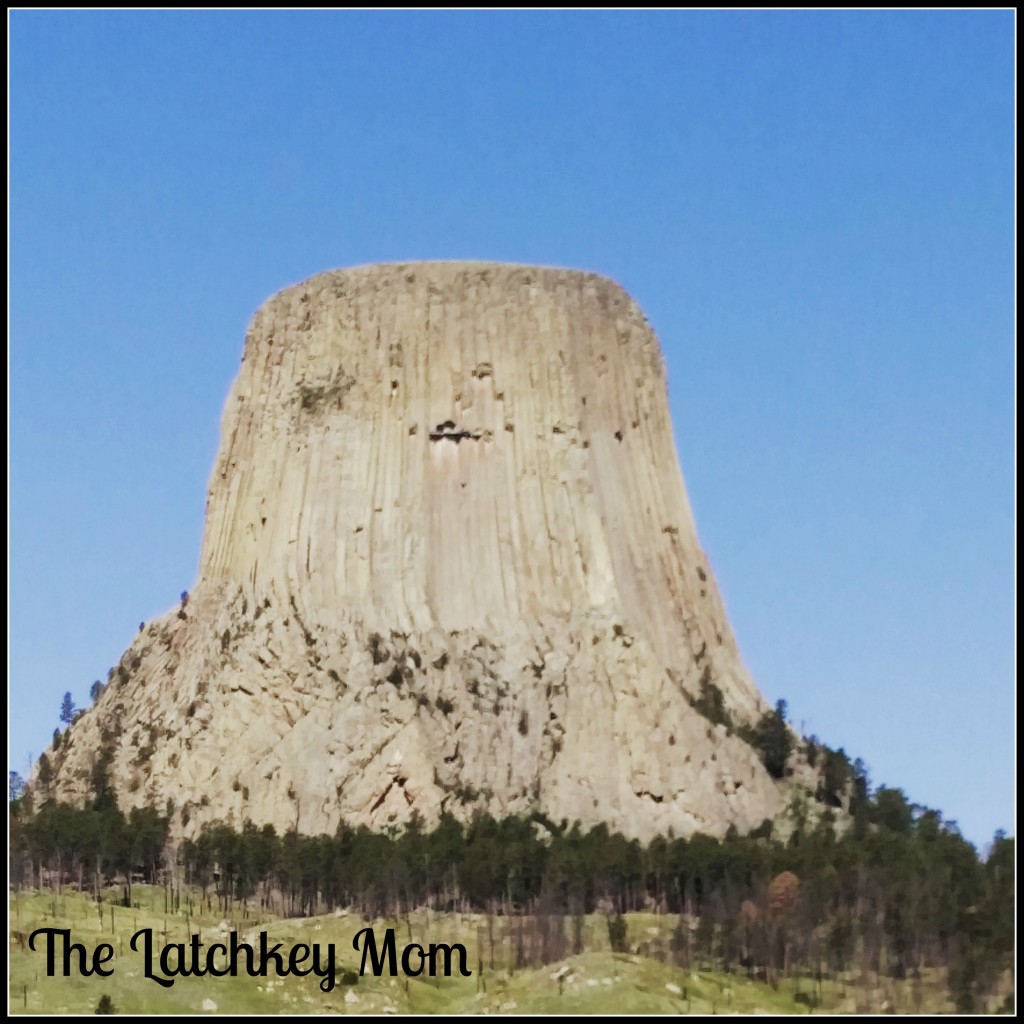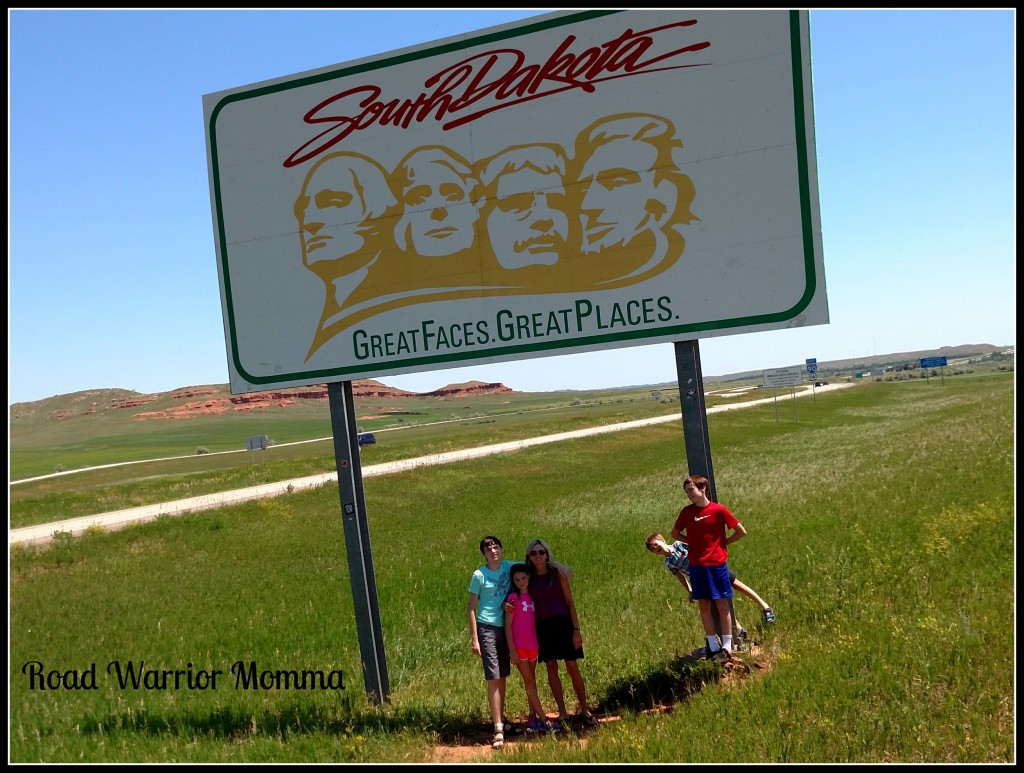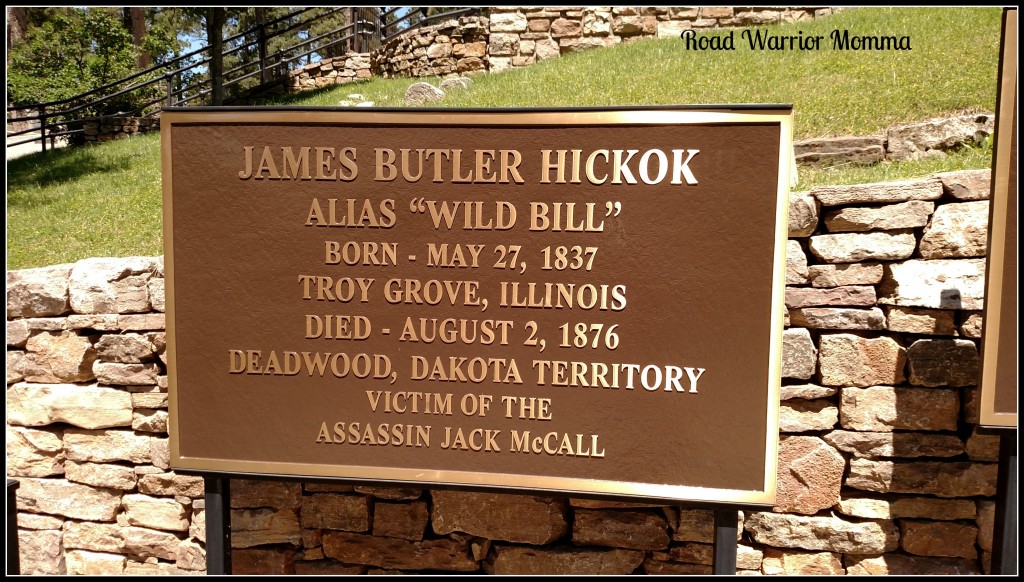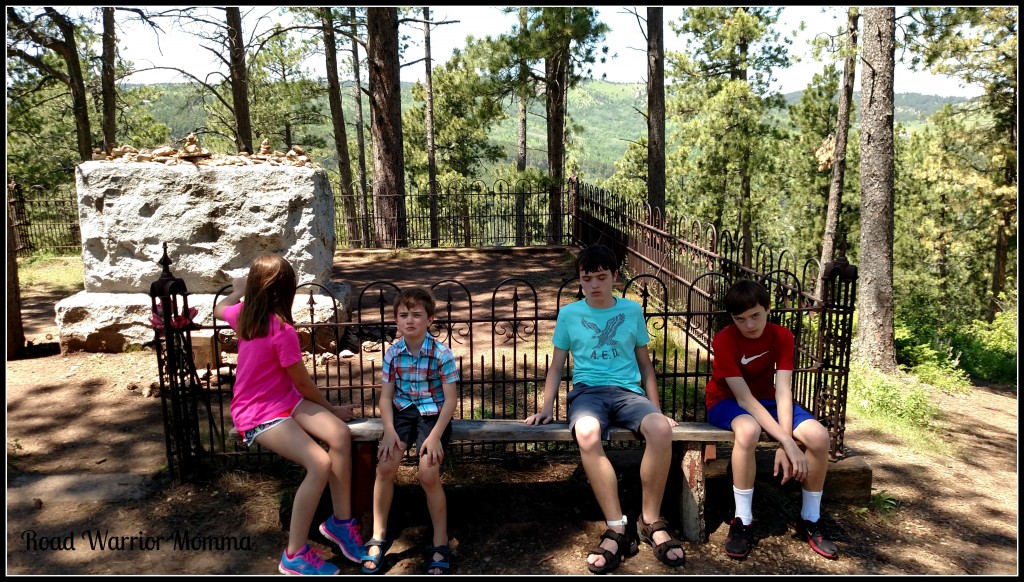 Oh, the children were bitter! We had to hike a really steep hill to get to Seth Bullock's grave! Don't ask me who he is…
The Crazy Horse Memorial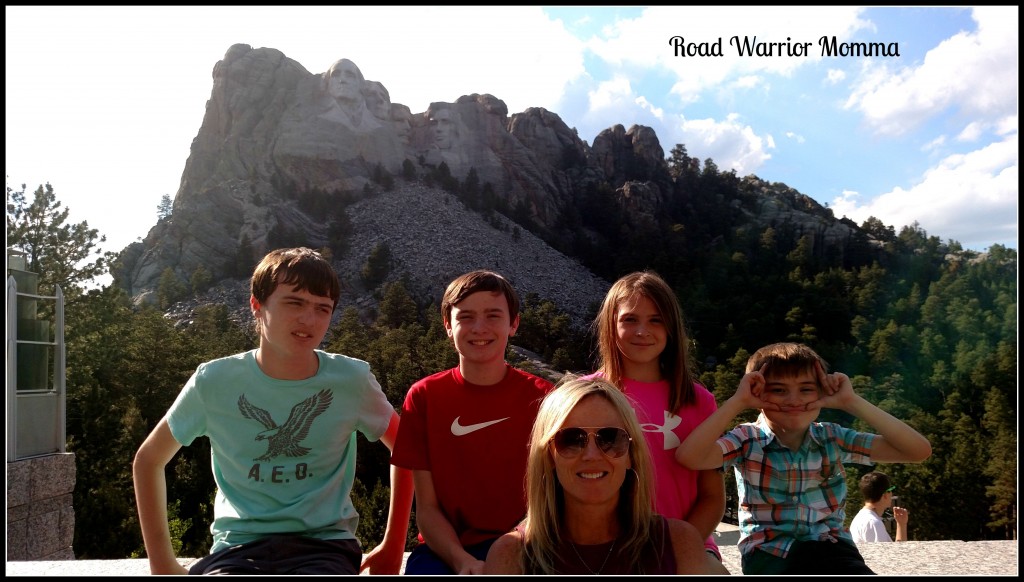 Mount Rushmore
We spent the night in Rapid City, SD, where there wasn't much to do. The city has a Blockbuster Video store that was quite busy – that should tell you something. We had an incident at the hotel and let's just say we decided to stay in that night and order room service!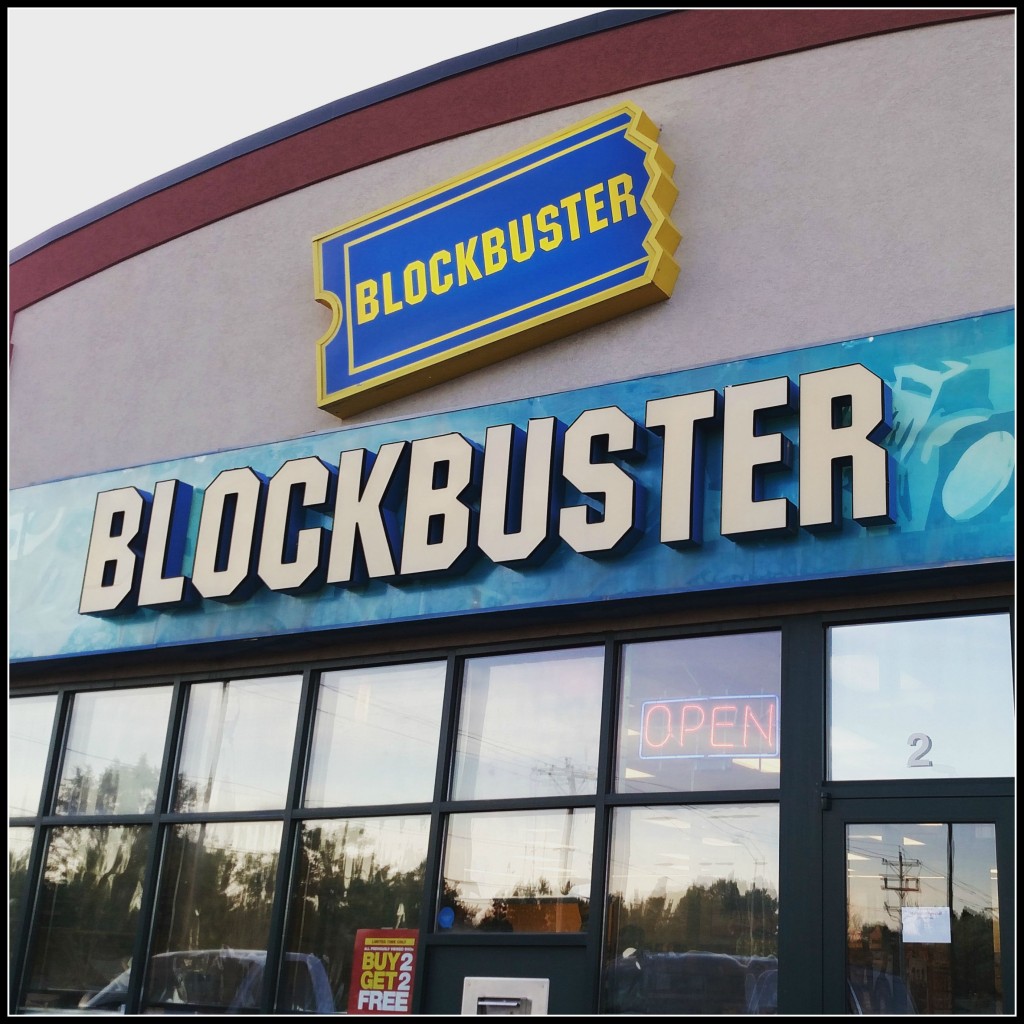 The next day was a new day – and I could see the proverbial light at the end of the tunnel. We only had one more day of major sightseeing – Badlands National Park and the state capitol building in Pierre. Unfortunately, the sky was considerably overcast. One of the highlights of the badlands are the rings on the rock formations and how they reflect the sun. We didn't get to see that. Still, it's a unique experience to view this part of the country. I'd never seen anything like it. At times, I felt as though I was looking at another planet. It was pretty cool. The canyons are somewhat similar to most we've seen, except that they aren't as deep, and many of the plateaus have green grass. The largest valleys can easily be called prairies, because of the sheer size of the area. I'm having trouble describing it, so I'm going to use Frank Lloyd Wright's words, which I lifted from the park brochure.
"I was totally unprepared for that revelation called the Dakota Bad Lands…What I saw gave me an indescribable sense of mysterious elsewhere-a distant architecture, ethereal….an endless supernatural world more spiritual than earth but created out of it."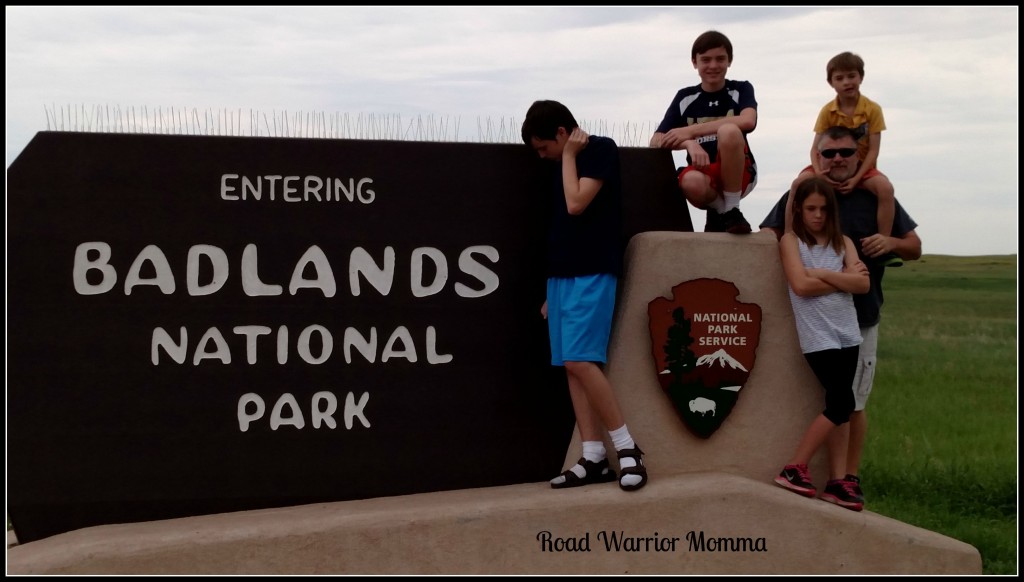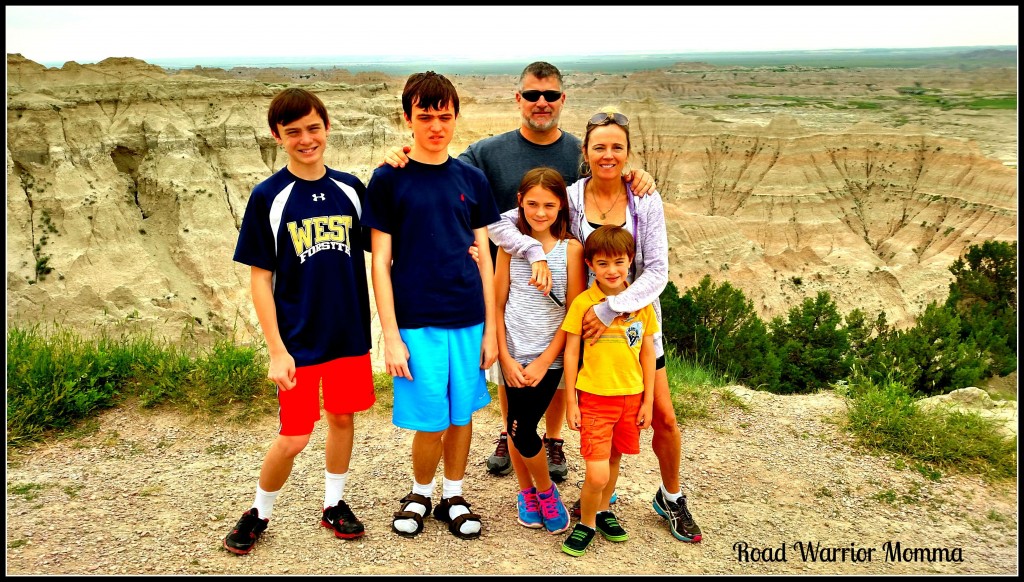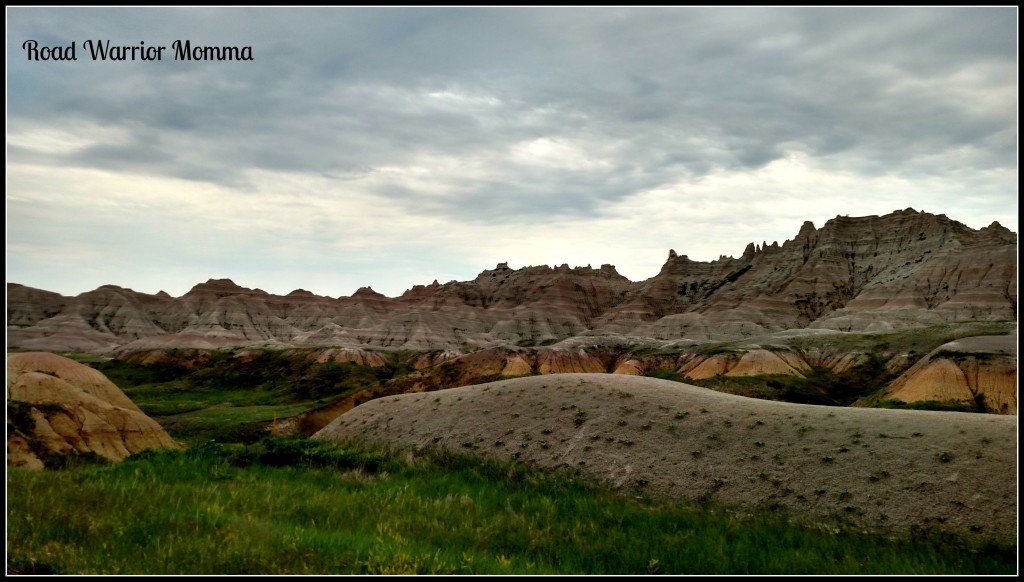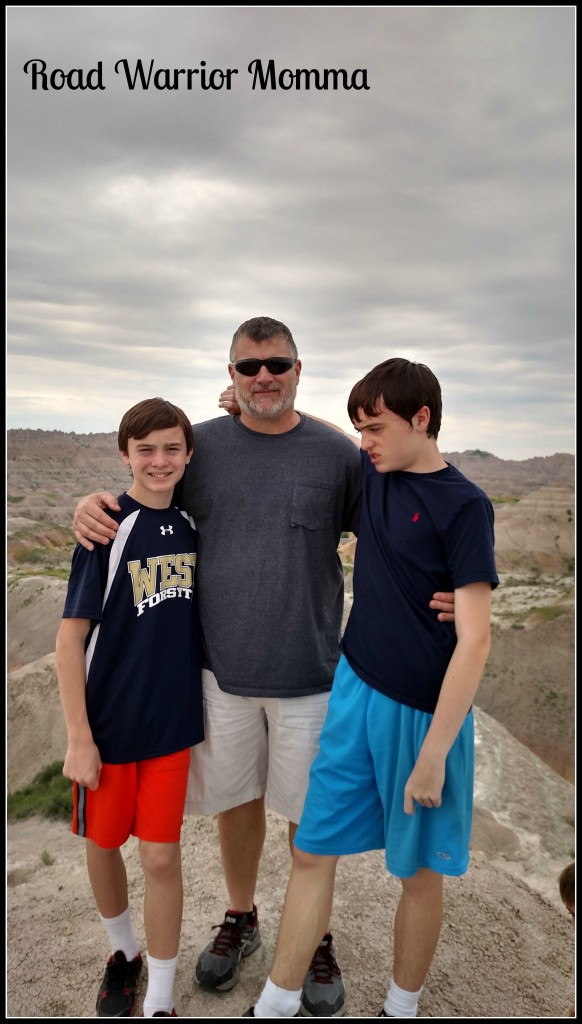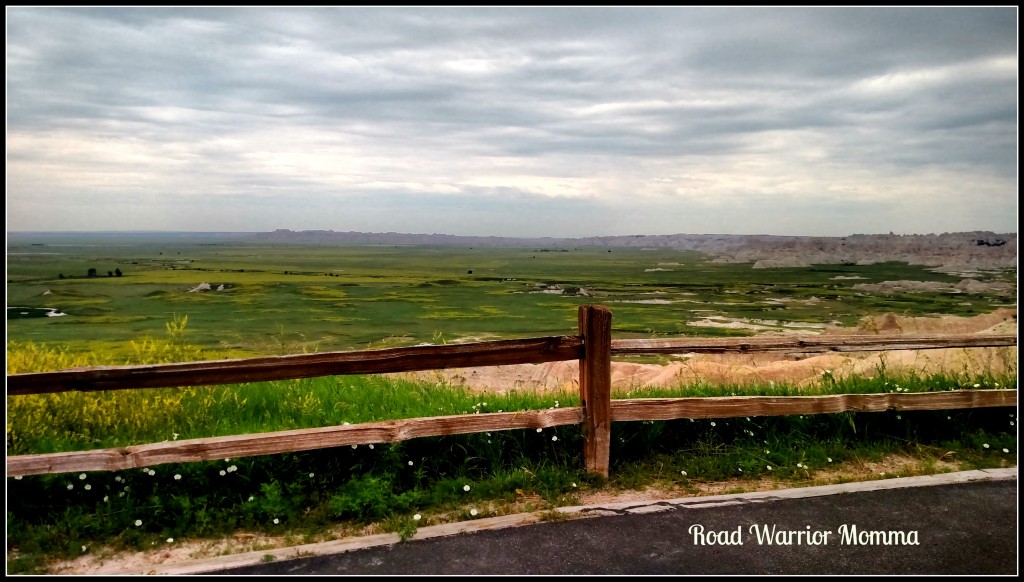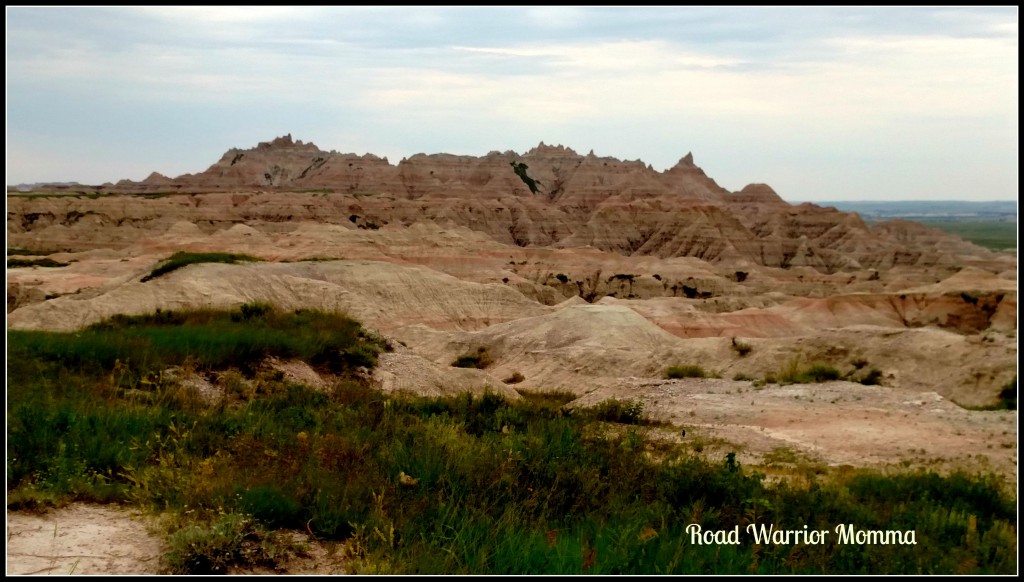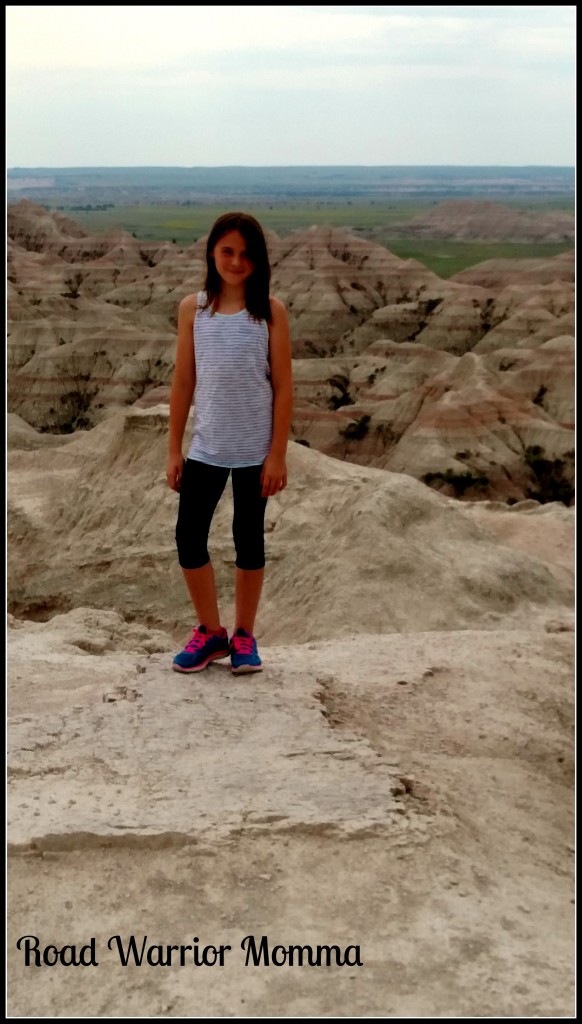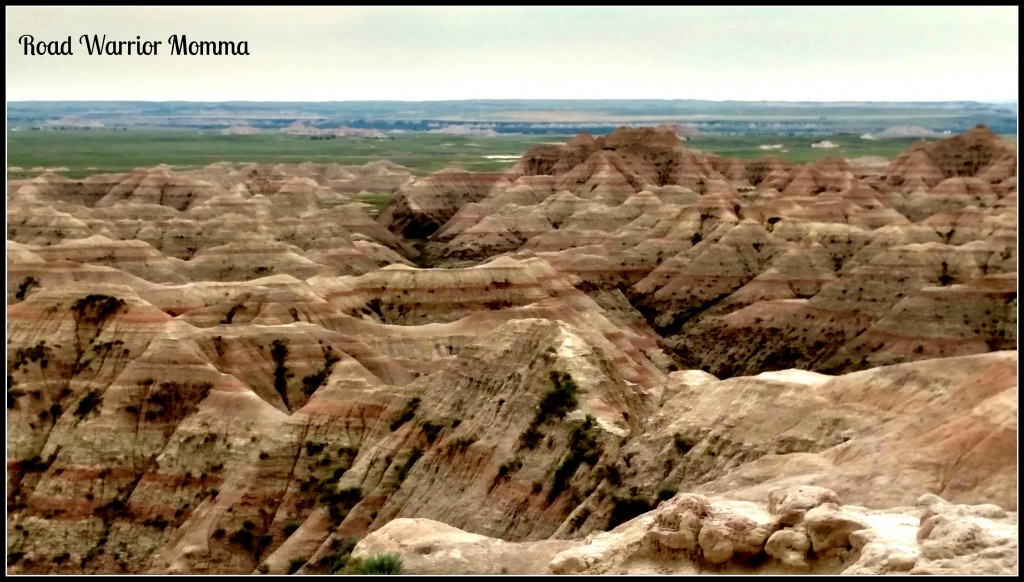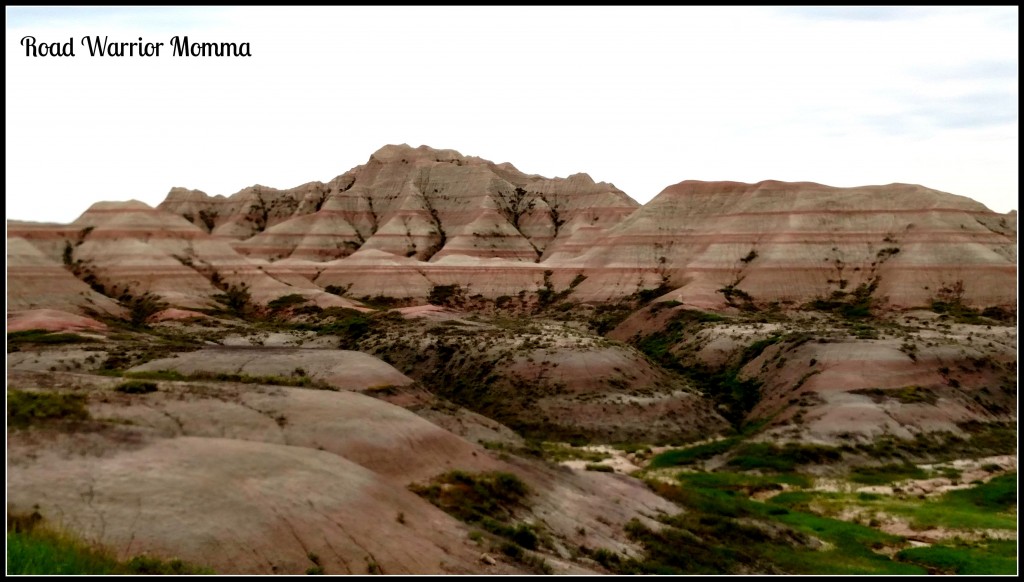 I didn't enjoy the drive across South Dakota, as much as I did North Dakota. The topography east of the badlands is rather barren and uninteresting – but that's just my opinion. We made a little detour to Pierre, so we could check off another state capital. The building is very pretty, and Pierre is a small city. I found it lacked the charm of Bismarck, but our hotel was very nice.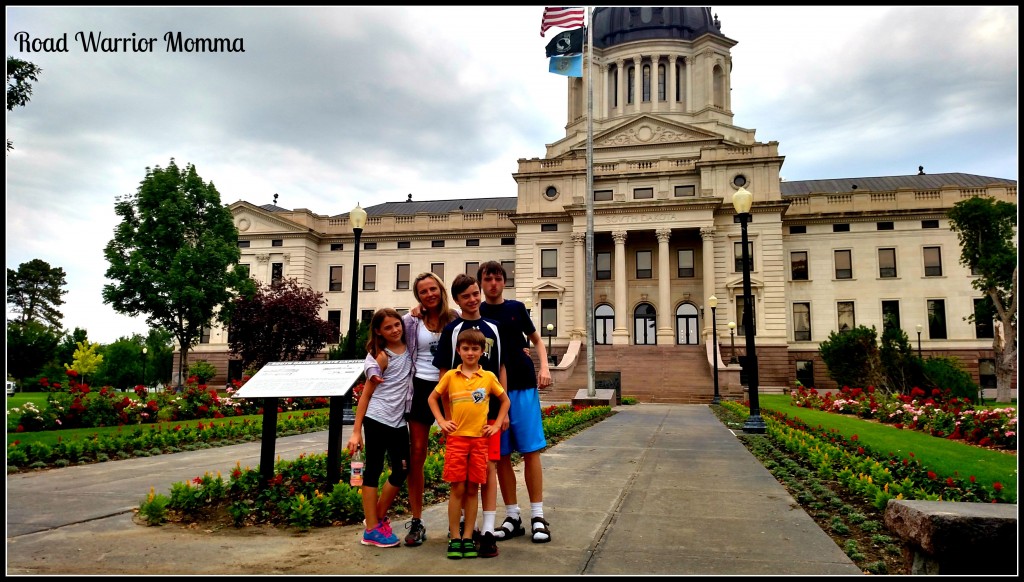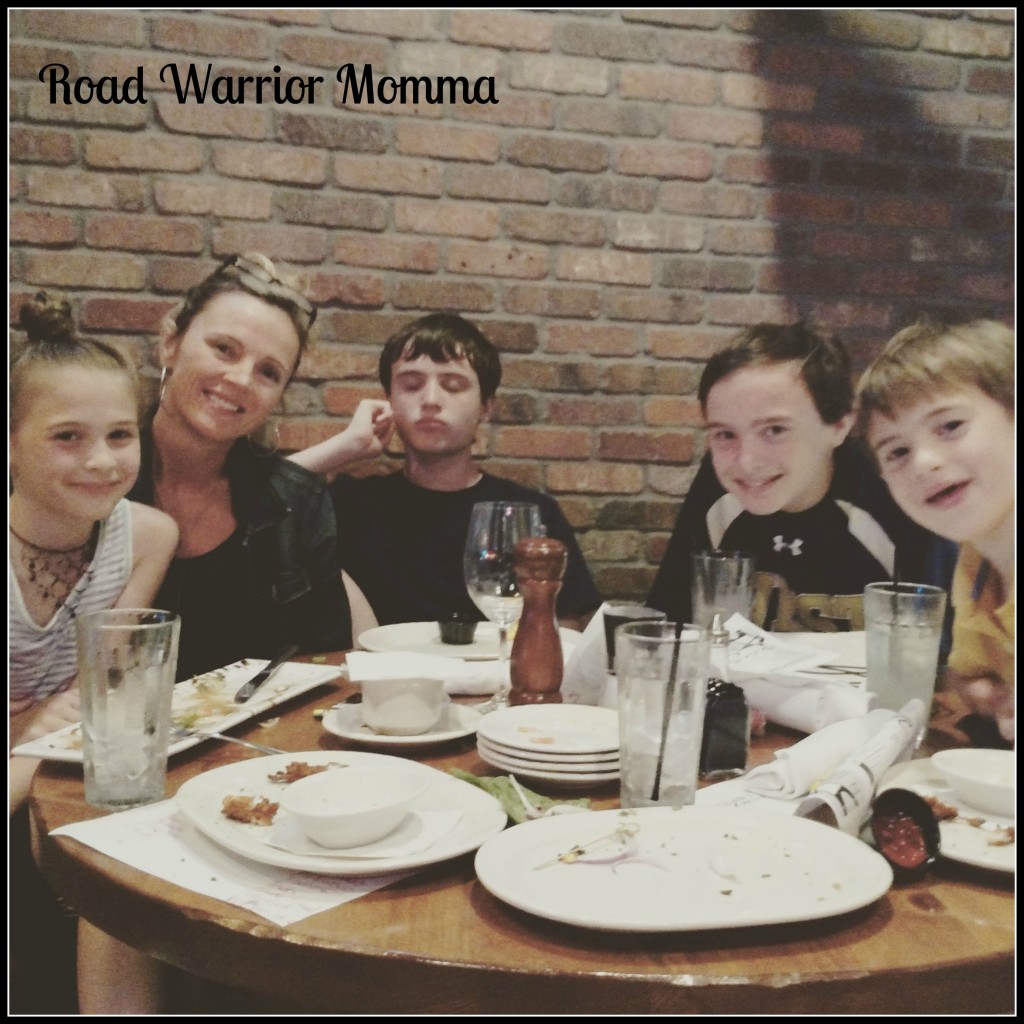 The following day was all about making some distance. We traveled 475 miles from Pierre, South Dakota to Omaha, NE. When driving you really get a sense of how much bigger the western states are, compared to those on the east coast.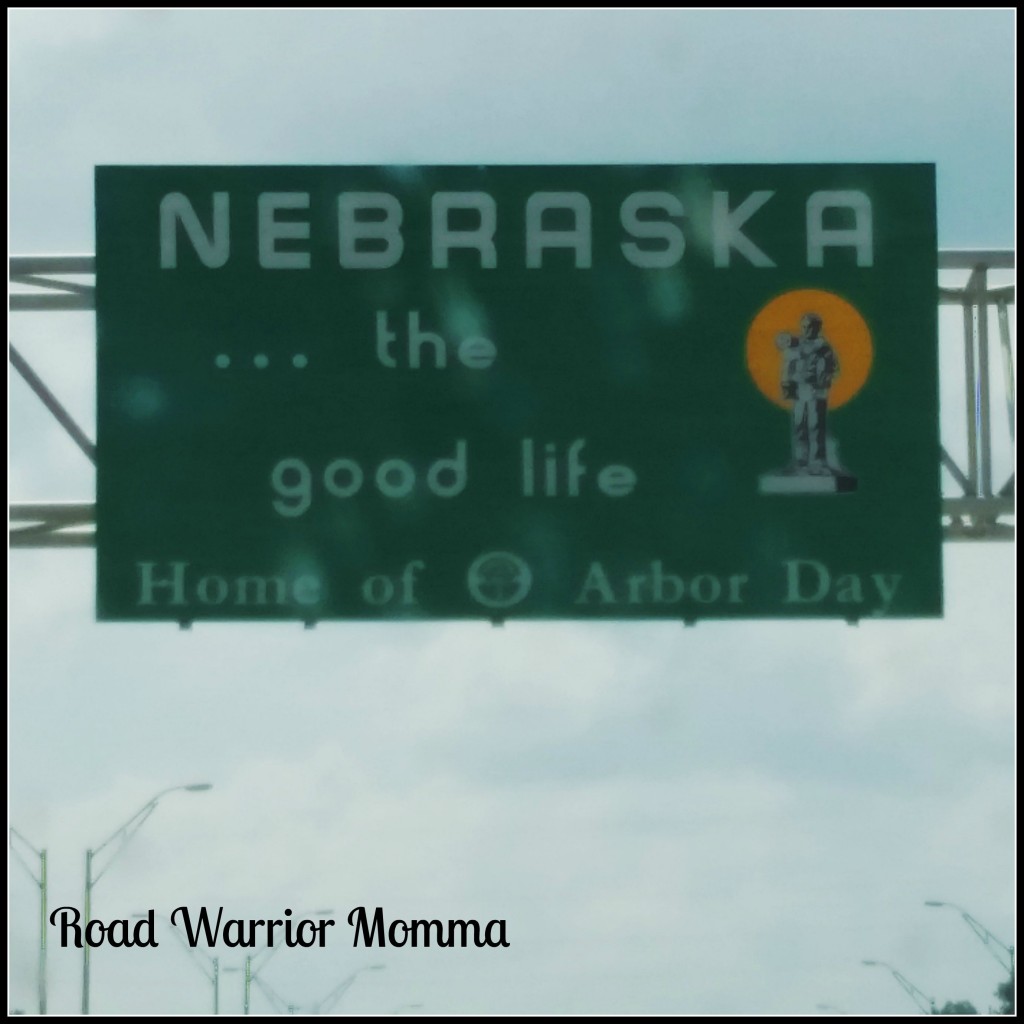 Omaha is all that I imagined it would be. Very clean town. Very nice people. We didn't see much – since we got in late, but had dinner at a local restaurant that also had a bar – with a band.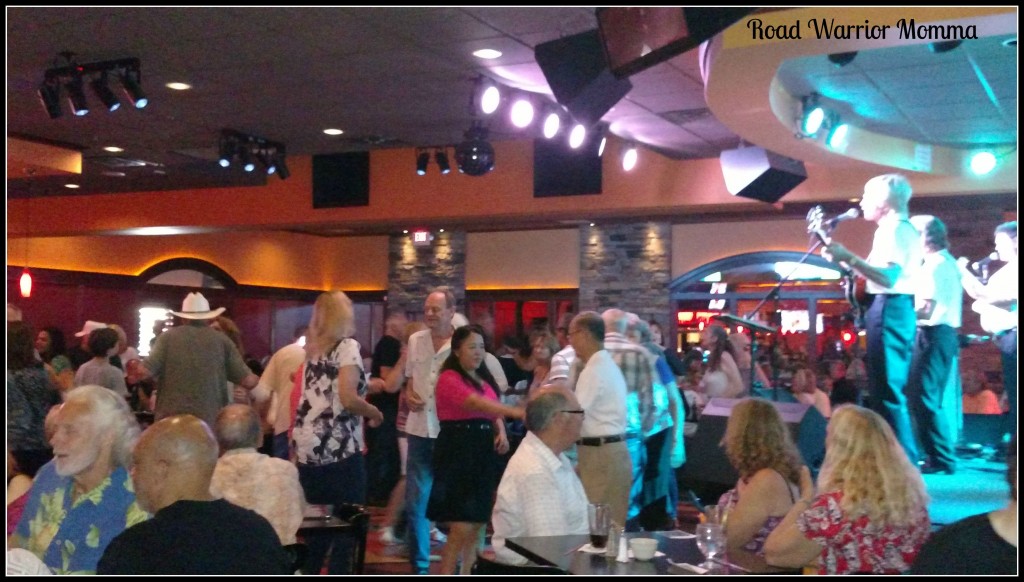 So this becomes the story about the night my family crashed a bar. Seriously. The band was playing 1960's dance covers, and it was a lively middle-aged crowd. Audrey dragged her dad to the dance floor and they looked very sweet together – much better than when R and I dance. Audrey has the moves and does a great job of leading her dad. Cammy was the wild man of the bunch. He took to the dance floor even when the band was on break. He had the audience in the palm of his hand. When the band returned, Hunter joined him and within minutes, a woman asked Hunter to dance. And then another. At one point he was dancing with two women – even twirling them. I was astounded! So was R. I ran to get my camera. By the time I got back, the song had stopped and Hunter said to me, "Mom, all these old ladies want me to dance with them!" Nice. For the record, they weren't old, not really (but maybe a little). I told him I thought it was sweet and that he should never say no if a lady asks him to dance. Then he saw my camera and told me he'd only dance with them if I promised not to take any pictures. So that's why I really don't have any pictures of him rocking the dance floor – but I assure you, he did!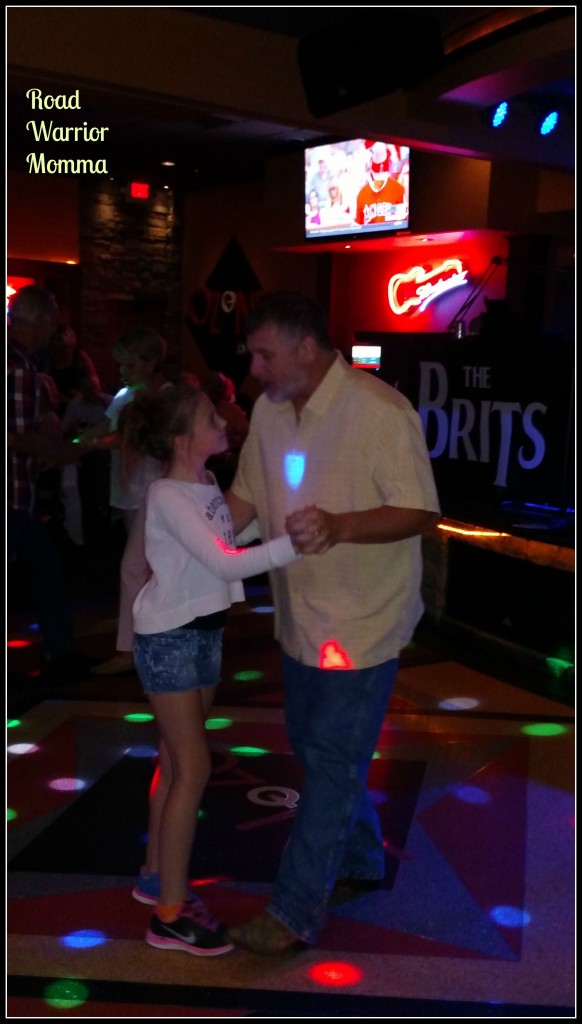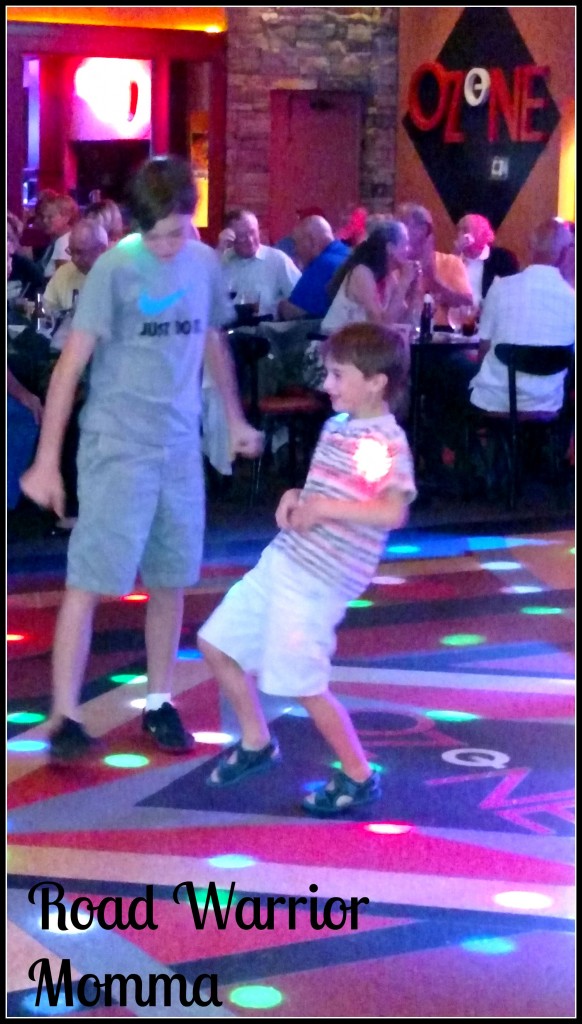 I tried to take Barrett out there for a whirl, but he kept plugging his ears. He was very over whelmed. So we, the wall flowers of the family, sat on the sidelines and watched R, Hunter, Audrey, and Cammy take over the dance floor. It was pretty damn cool.
We needed that. Conditions had been tense the last few days. Goes to show, you just never know when the next "good time" is around the corner.
We woke to drizzly weather and took a detour to the southwest, to see Lincoln. Yes, we are state capitol dorks. It was totally worth it, though. Lincoln is a cool little city and I wish we'd stayed there, rather than Omaha. And the capitol building is beautiful!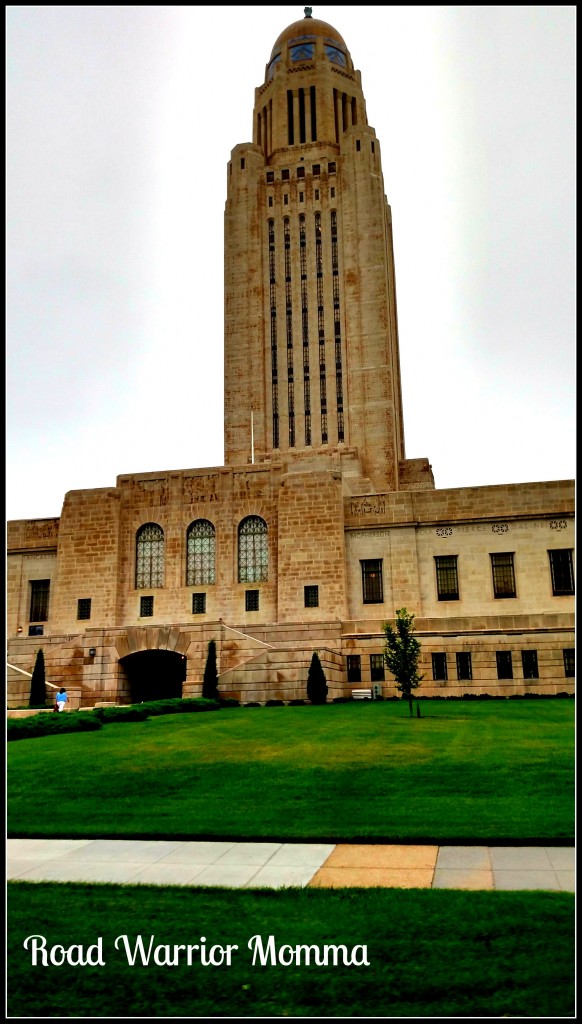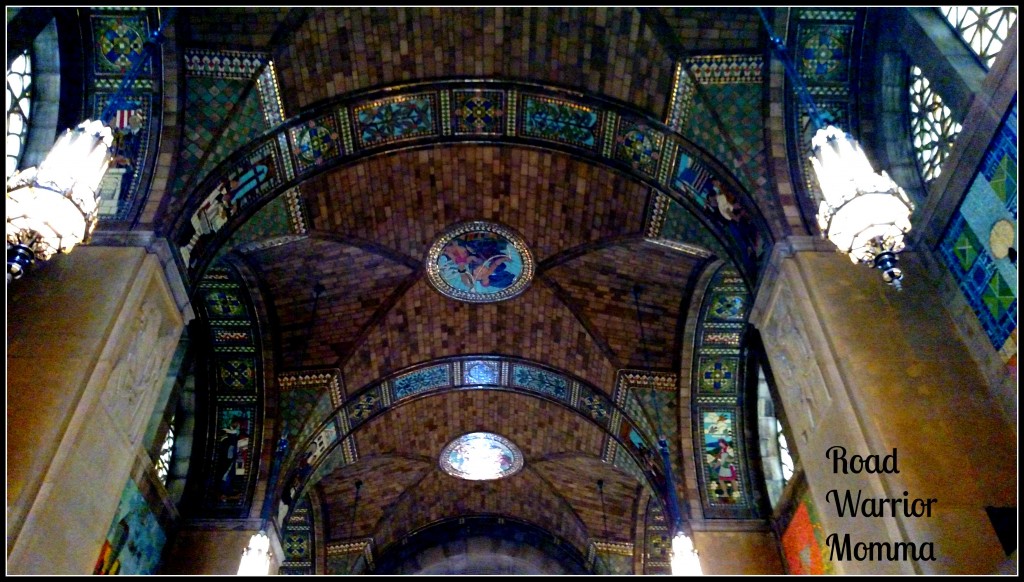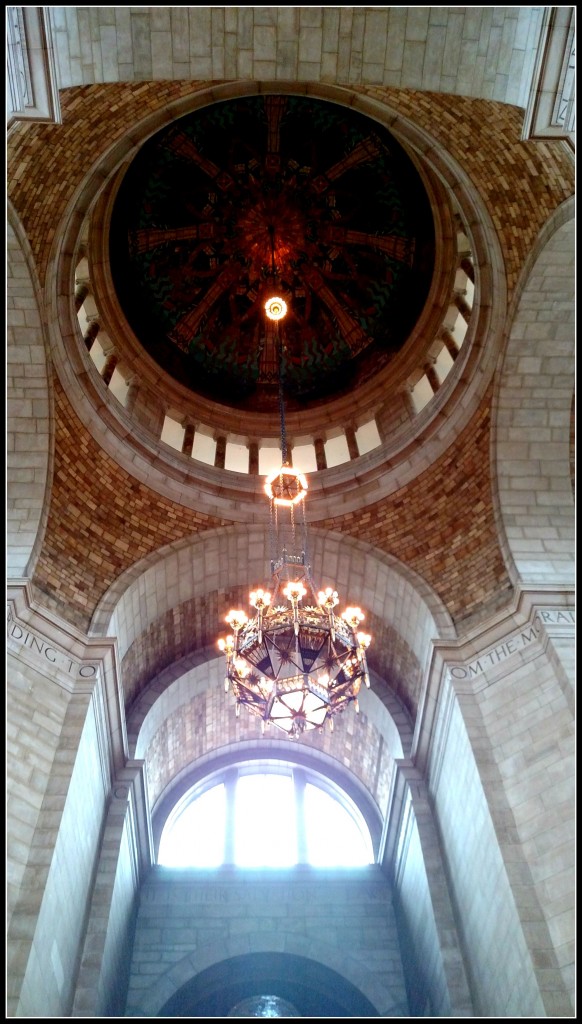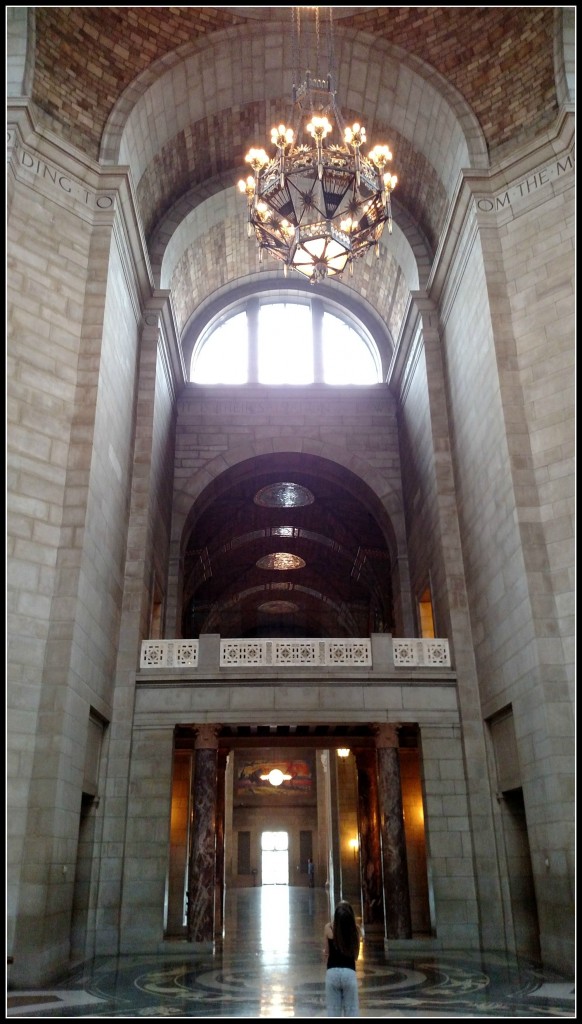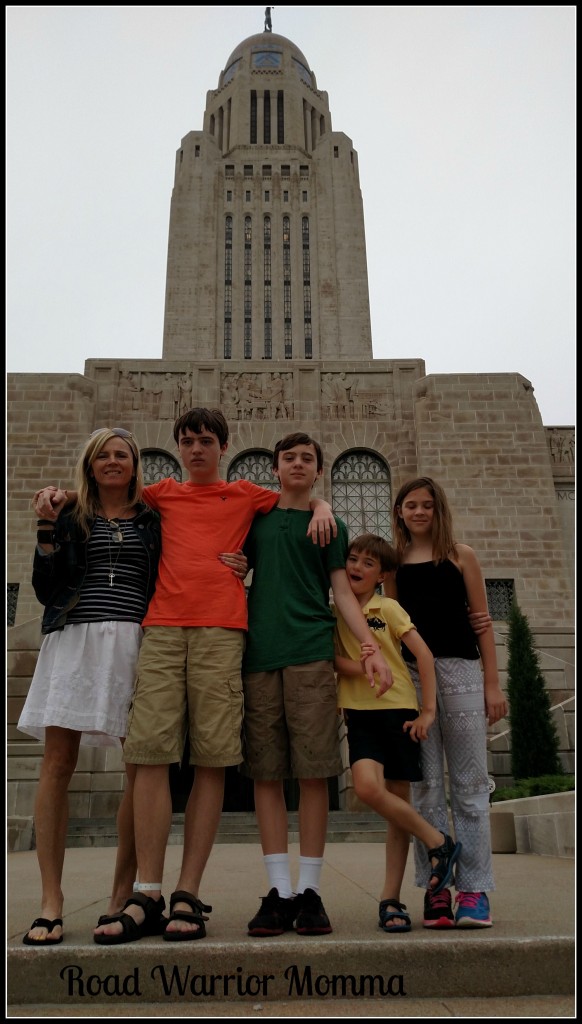 Then it was eastbound and down, to St. Louis. Lots of miles, lots of rain. We camped out at the St. Louis Airport Marriott and the next morning headed out for our last long drive. A 560 miles (10 hours) drive home.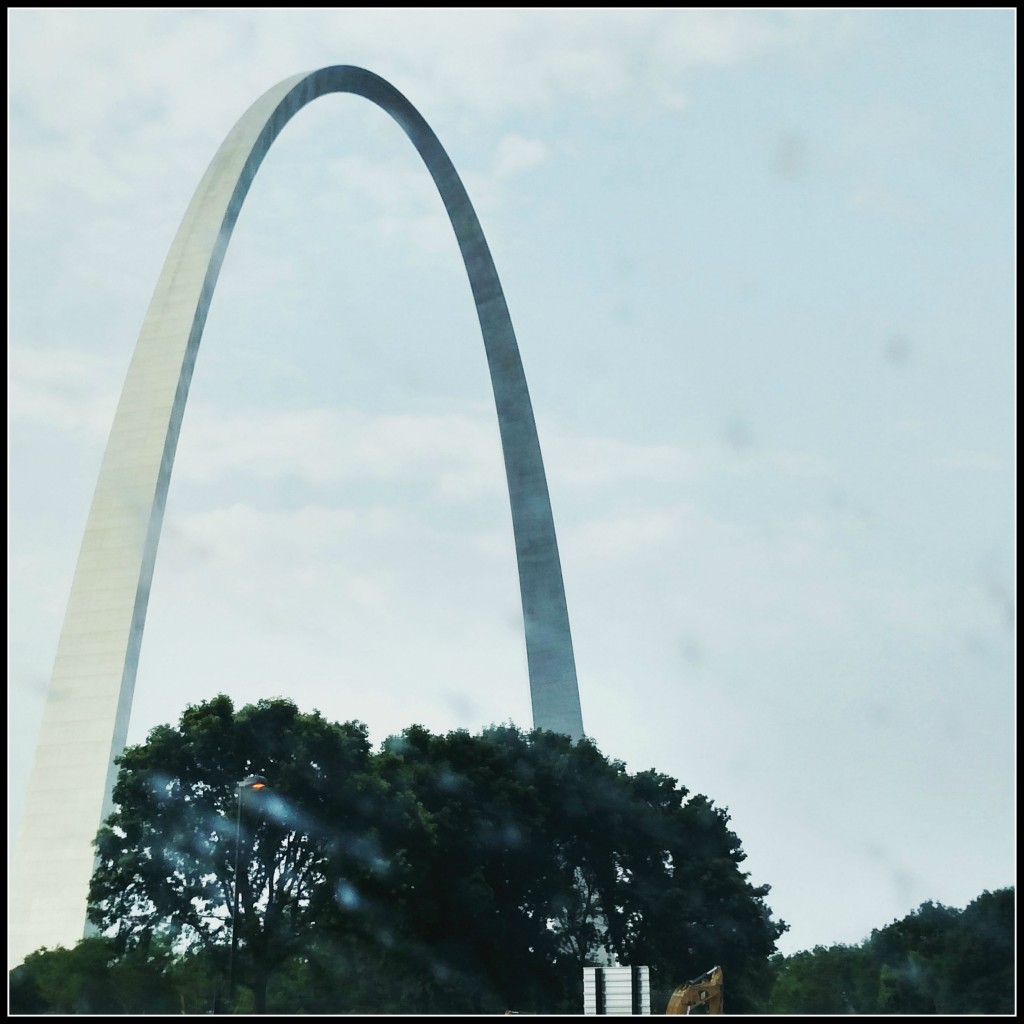 We only drove by the arch (because we visited it back in 2011).
Home at last!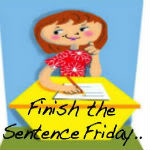 That was our 31 day road trip. A trip of a lifetime. It was hard work and a lot of money, but of course I'll do it again. It's what I'll miss about this summer…the nomadic existence we live on the road. I still have my "Best of" post to write, but I've been in Curriculum Night hell this week, among other beginning-of-the-school-year tasks. But I'm happy to be back with my Finish the Sentence Friday peeps. This week's prompt is "What I'll miss most about this summer…" I'm cohosting with Kristi (Finding Ninee) and Lisa (Flingo) – who came up with this week's sentence. Please visit some of the blogs below.
What will you miss most about this summer?
Other road trip updates:
An Update from the Road: Days 1-12
Road Trip Update #2: Days 13-20
Road Trip Update #3: Days 21-23