It's back-to-school today and the timing is right – even though it's only August 7th!  A week ago I was dreading this day.  I didn't want the summer to end.  I didn't want to be a slave to the kids' calendars.  I didn't want to have to get up at 6 a.m. I didn't want to pack lunches.  I didn't want to face the homework.  But the universe has a funny way of bringing you around.  The day following my attack of dread, child number one tried to jump off our second floor balcony (the same child who jumped three years ago and broke his foot in the process).  Child number two slept till 10 a.m. and then spent all day watching wrestling and NASCAR – all day.  Number three suggested that a younger sibling do something so inappropriate that I cannot even hint to you what it was.  Number four spent the whole day in tighty-whiteys and when I asked why, I was told that he was trying to break the record for most days in a row wearing only underpants (and the same pair, to boot!).  Yeah, it's time for summer to end.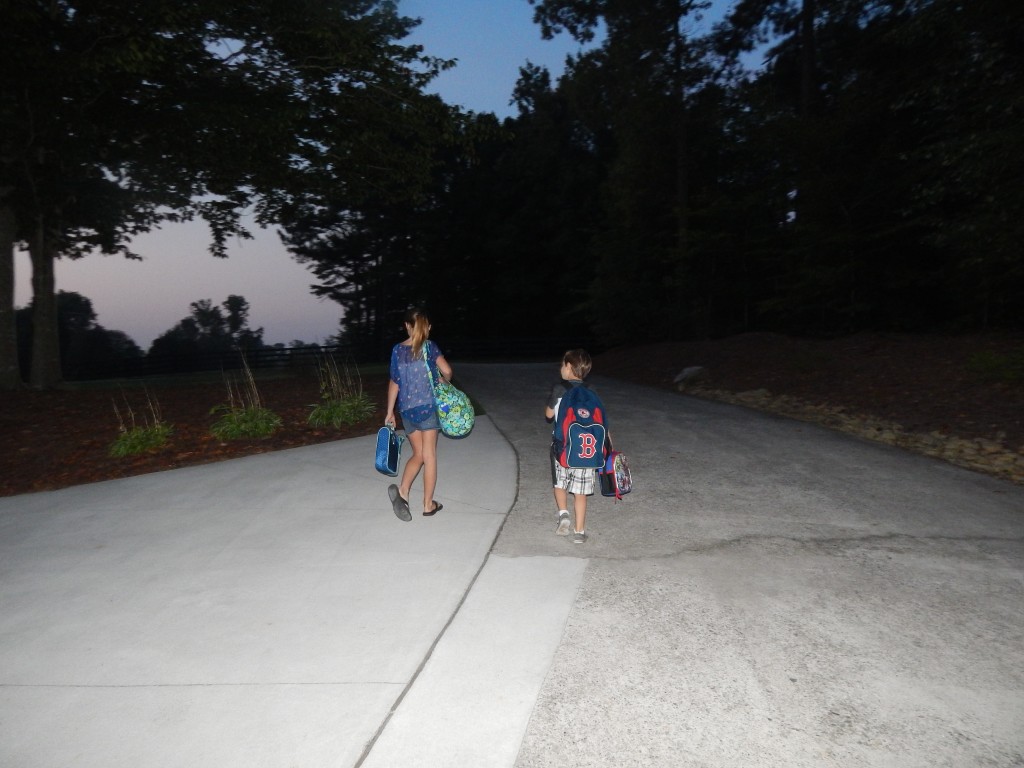 So off they went this morning.  And even though a part of me is happy for my freedom, I'm sad, too.  I love my babies, and most of the time I like them as well.  They're my road warriors and my constant summer companions.  I'm also aware that I have only five more years with one of them and my heart has already begun to crack.
Hunter begins eighth grade today and I can tell that he's nervous.  It's going to be a tough year, especially for a kid who really has to work for his grades.  At open house a few nights ago we met his teachers, and even I could tell we were entering a different league.  One teacher told us in no uncertain terms that she didn't mess around.  She gives one "out" for not doing homework and if it happens a second time, she issues detention.  You should have seen Hunter's face.  I almost laughed out loud – but didn't, for fear the teacher would give me detention.  He's taking Spanish this year and we're both apprehensive.  With Hunter, I assume my helicopter pilot mode, so that means I'll be taking Spanish, too.  And it's been a long time since I spoke Spanish.  Aye carrumba.  Two of his classes are for high school credit.  He'll be taking a three day field trip to Savannah.  He has cross county practice three nights a week, with meets on Saturdays, scattered throughout the state.  We will be busy.  And tired.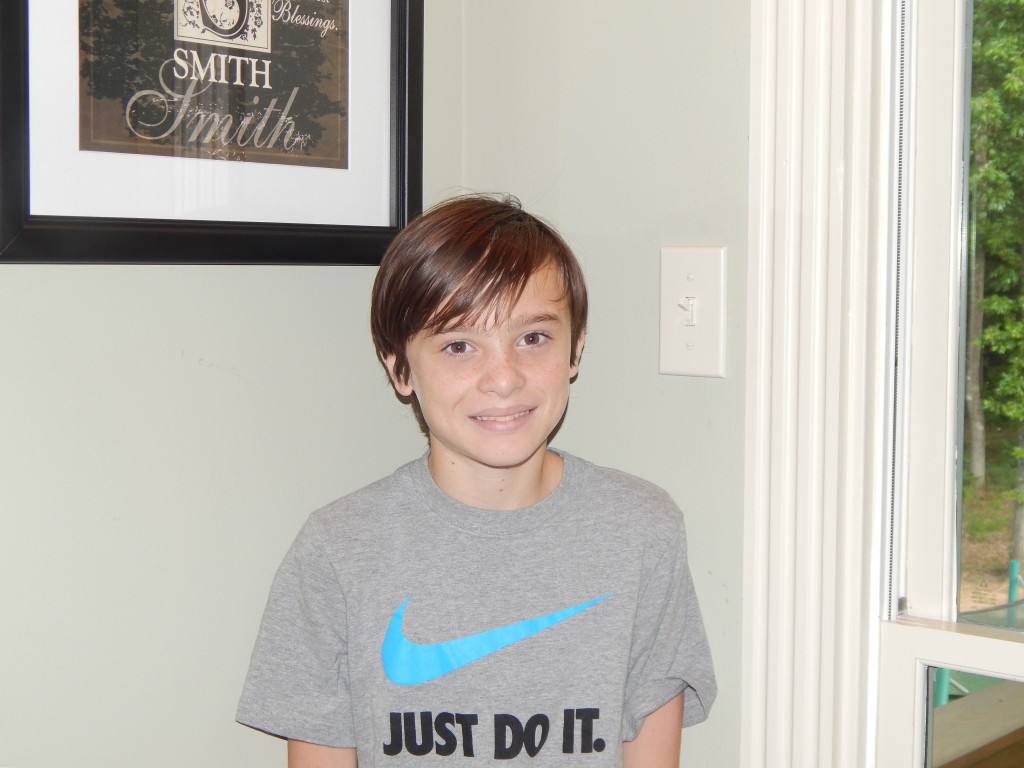 Hunter, 8th grade.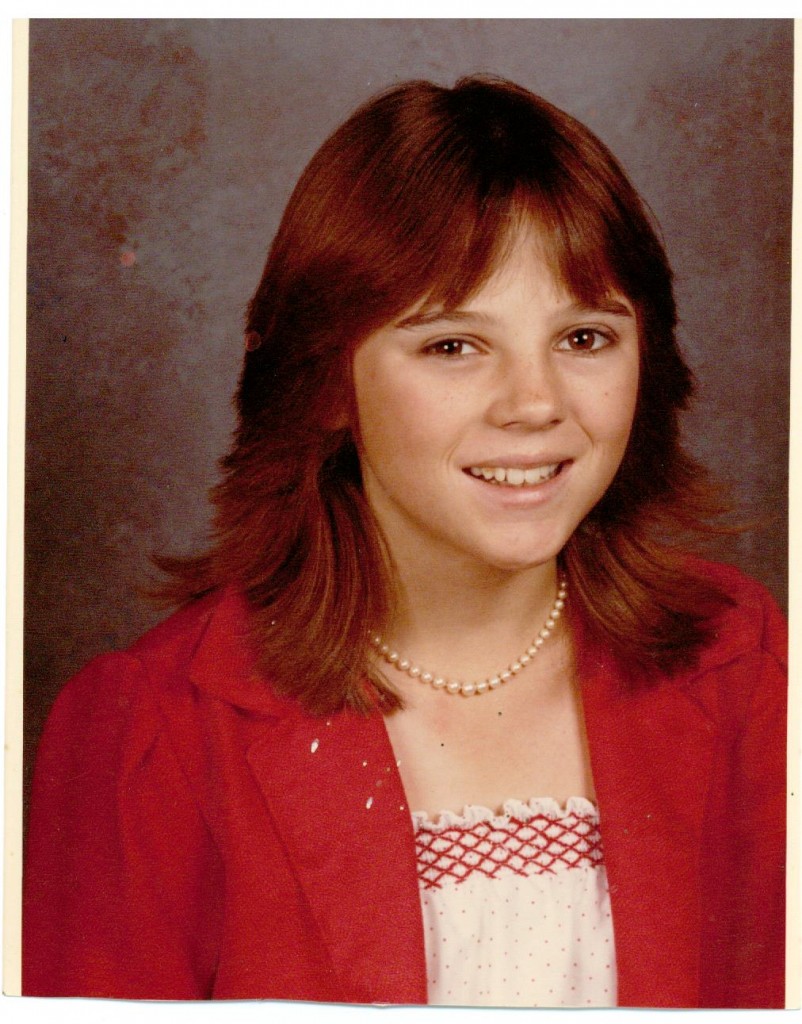 Me, 8th grade.
I remember starting eighth grade and being so excited.  I didn't feel the pressure that I know my son is feeling.  I was just jacked to be at the top of the school's food chain!  I remember that my electives were Home Ec, Typing and Industrial Arts (a.k.a Shop).  Hunter will be taking Spanish and Band.  It's different.  I recall shopping for new clothes and wearing "heels" with skirts, because I being thirteen meant new fashion rules.  I asked Hunter if he wanted some new clothes and he told me, "No."  He plans to wear the same t-shirts he did last year.  T-shirts.  Middle school kids dress so sloppily these days.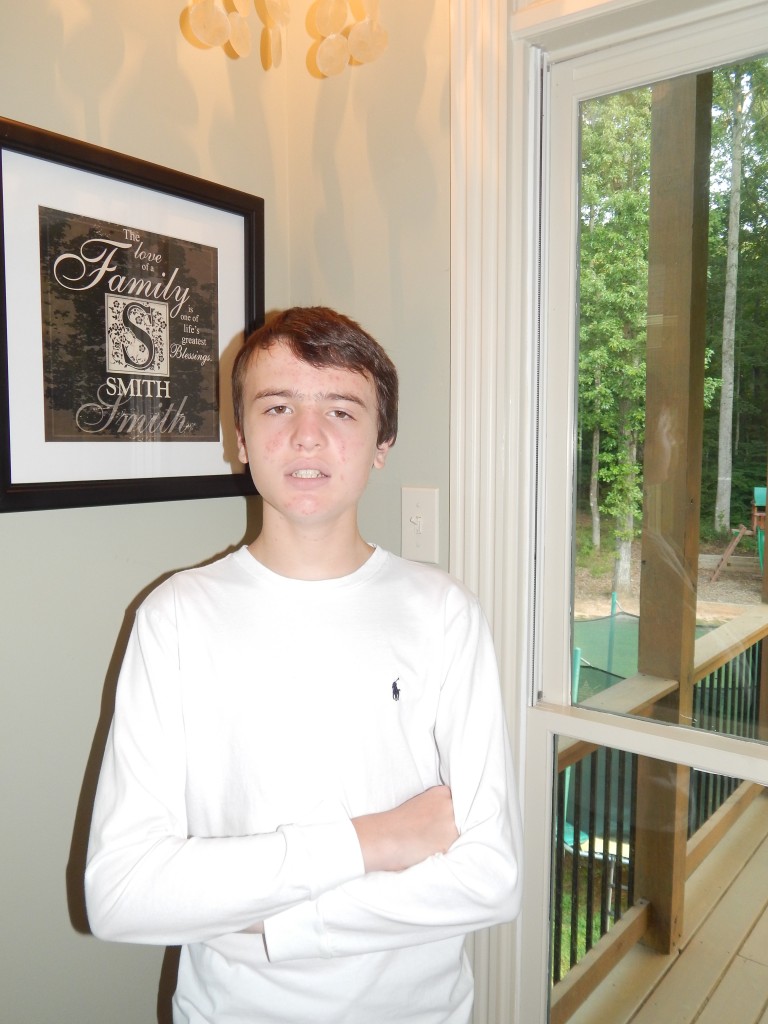 Barrett.
Barrett, my son with autism, will be in the same classroom as last year and we're all thrilled by this.  His open house was a reunion for the boys from last year.  He'll have the same classroom, teachers (with one exception) and schedule.  Surprisingly, I have no anxiety about Bear's upcoming year.  The smile on his face when we got to his school's open house was all I needed to relax.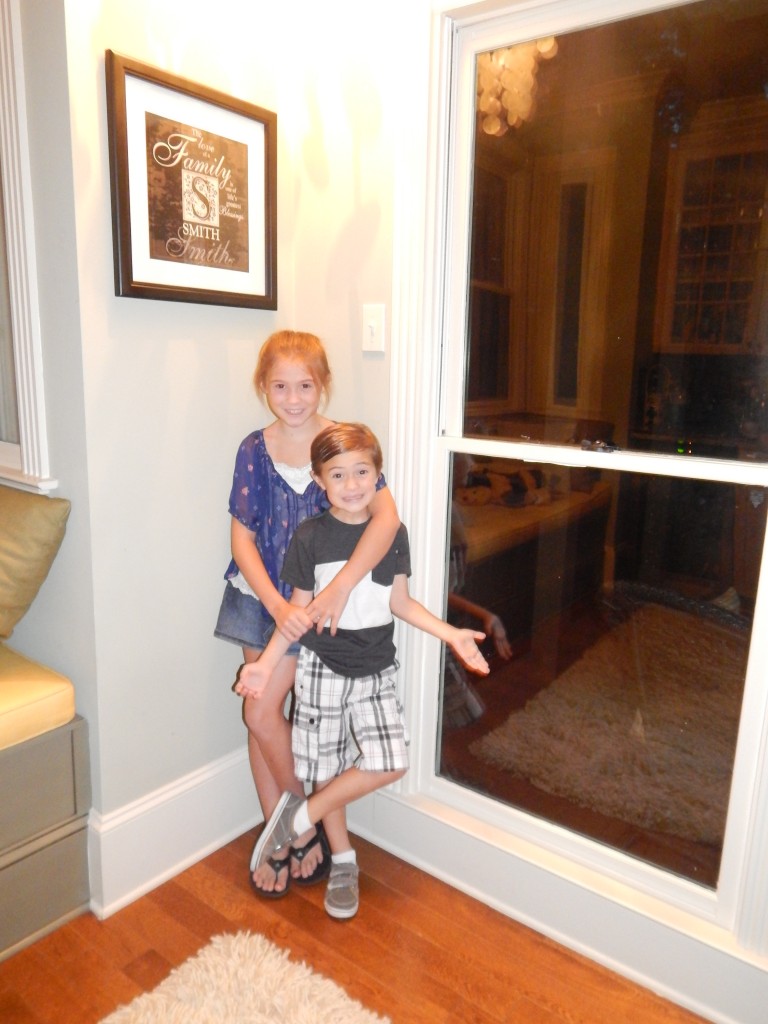 Audie & Cam, the early bus!
Audrey will be a fourth grader.  Fourth grade is pretty much the earliest I can remember of my school years.  It's the year we moved to Florida and I was introduced to the concept of the portable classroom.  Ironically, one of Audrey's classes this year will be in a portable.  Fourth grade was the year I started walking to school.  I was nine.  Can you imagine?  It was the year I met my best friend Marcie, who is Audrey's Godmother.  It was also the year I became aware of the bigger, badder world out there.  Children cursing, kids talking about sex, and occasionally seeing some fifth graders sneak cigarettes.  I kid you not.  Now, whether this could be attributed to fourth grade or Florida I'm uncertain, but it's still notable.  Fourth grade presented a shift in my perspective because I could see growing up on the horizon.  Yes, in some ways our kids have more pressure than we did, especially with academics, but in other ways, they still live in a blissful and innocent bubble.  Or at least they do where we live.  Or at least I think they do.  We block that view of the maturation horizon for as long as we can.  Still, I know things are about to change for Audrey.  This is the year the girls will get "the talk" in school, and I'll have to beat the school to it.  Fourth grade will also up the academic game.  Audrey won't require my help, but I will unnecessarily fret that she's not trying her best.  Why I do this, I don't know, because honestly, she's got this.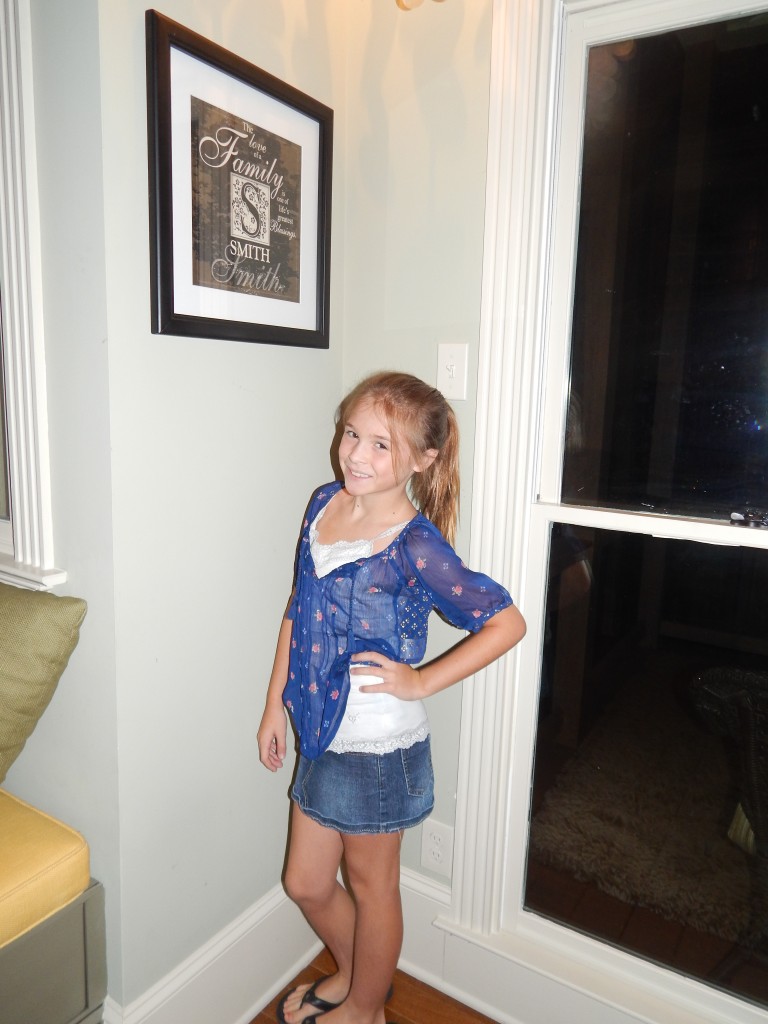 Audrey, 4th grade.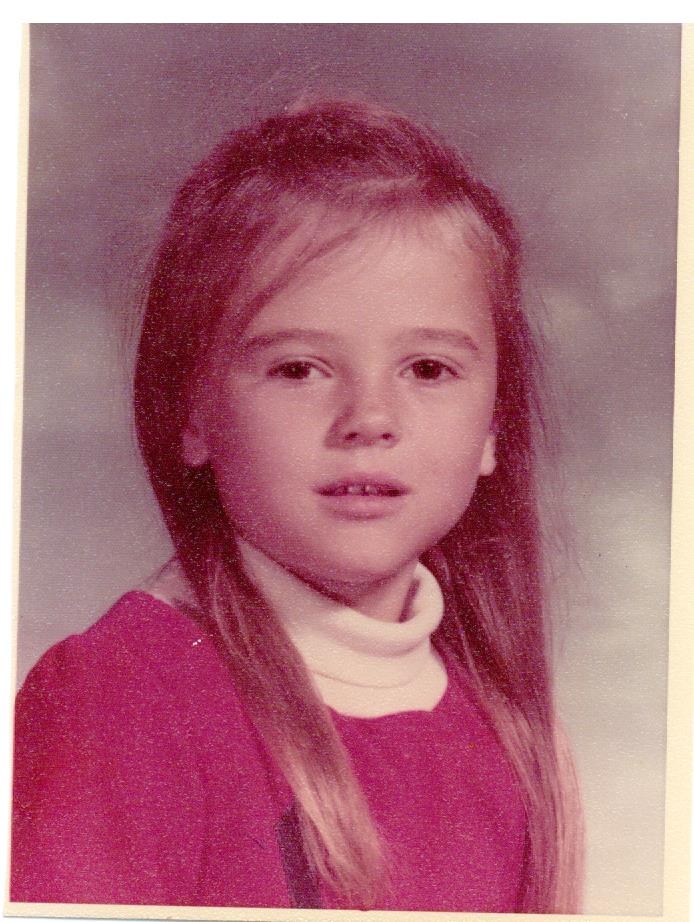 Me, 4th grade.
Little man is going to be in first grade.  This one is the hardest for me, although not as devastating as last year's kindergarten leap.  He's my little guy and it just doesn't seem right that's he's in elementary school and riding a bus, let alone that it's 1st grade.   Sadly, the only thing I remember about first grade is my teacher's name, Mrs. Richardson, and the location of my classroom at Harwich Elementary School.  Based on my experiences with my other children, I know that Cammy will have fun.  I just hope he does the work!  He's my dreamer.  It's hard to keep his head out of the clouds, and first grade ain't what it used to be.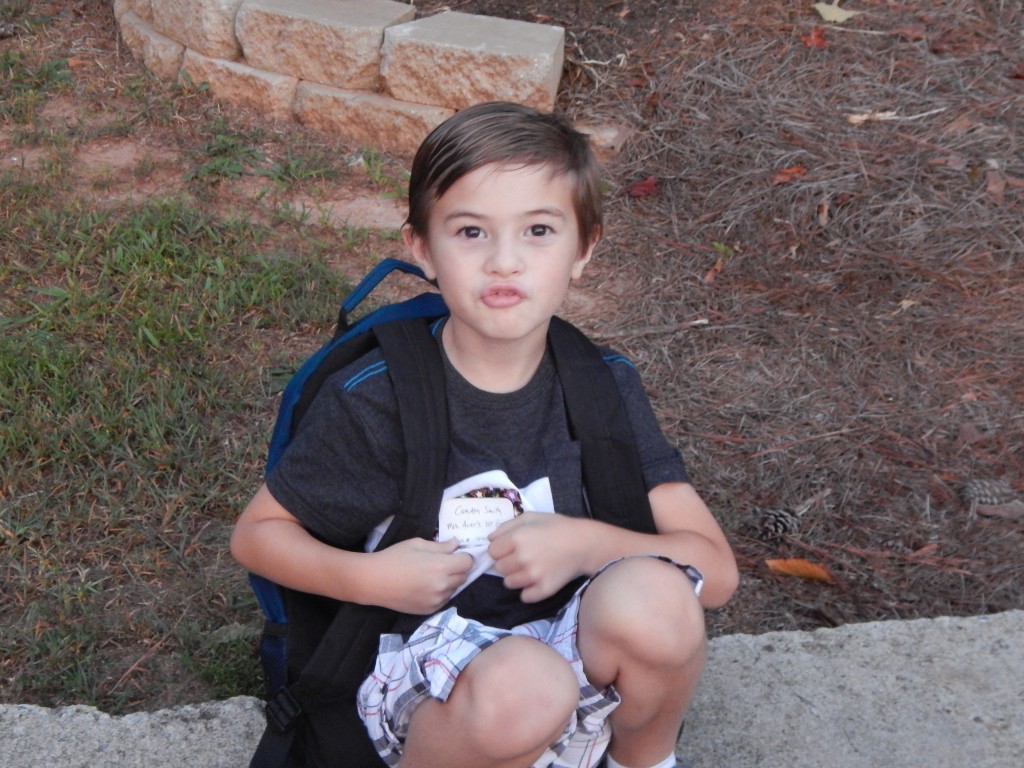 Cammy, 1st grade.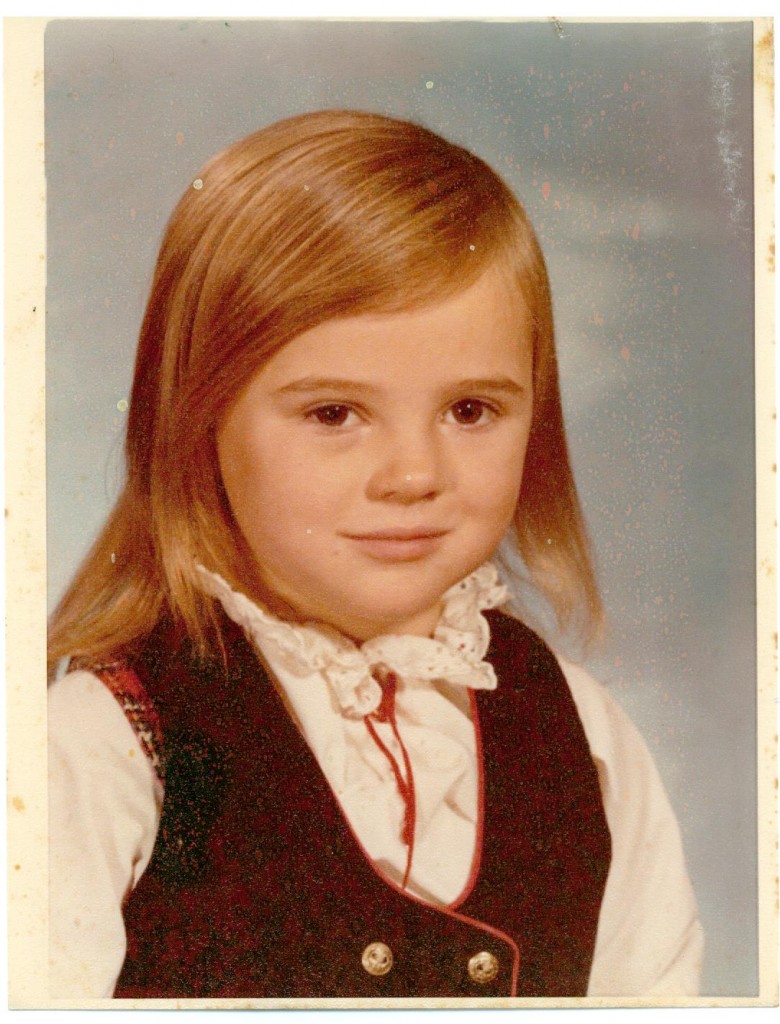 Me, 1st grade.
This year I had the kids write a letter that I will save for them.  I asked them to write how they feel about the start of the school year, what they hope to learn and what may be making them nervous.  I think it'll be interesting for them to read the letters someday.  They'll probably have trouble remembering how they felt on this day and more importantly, mom doesn't want to ever forget.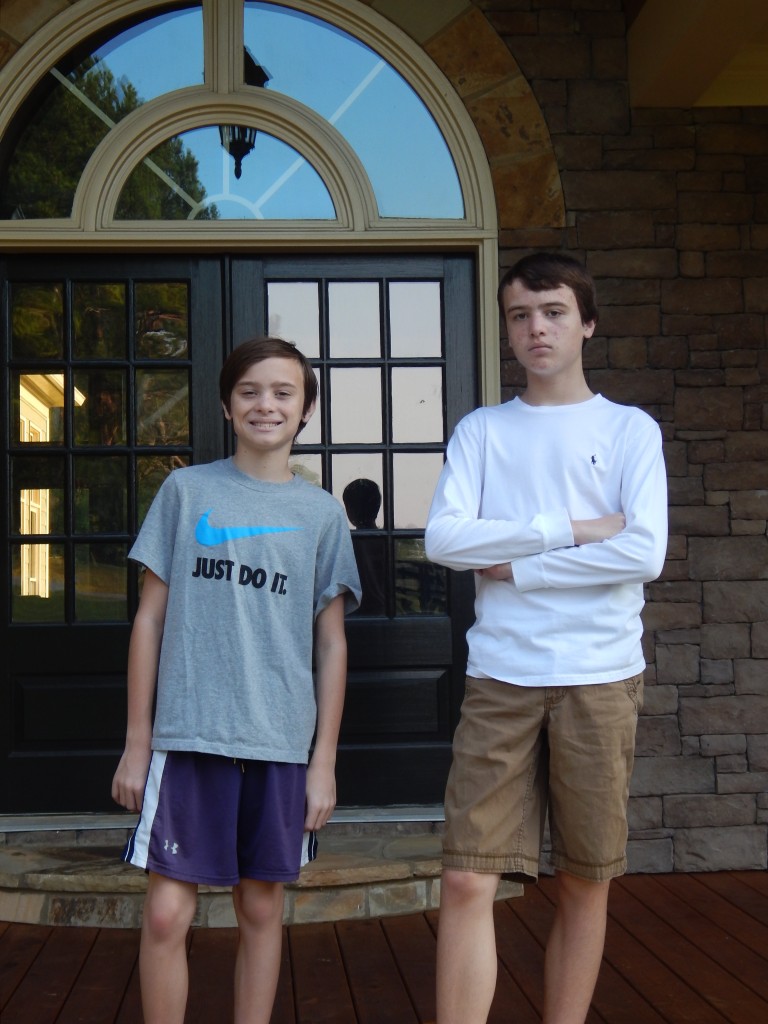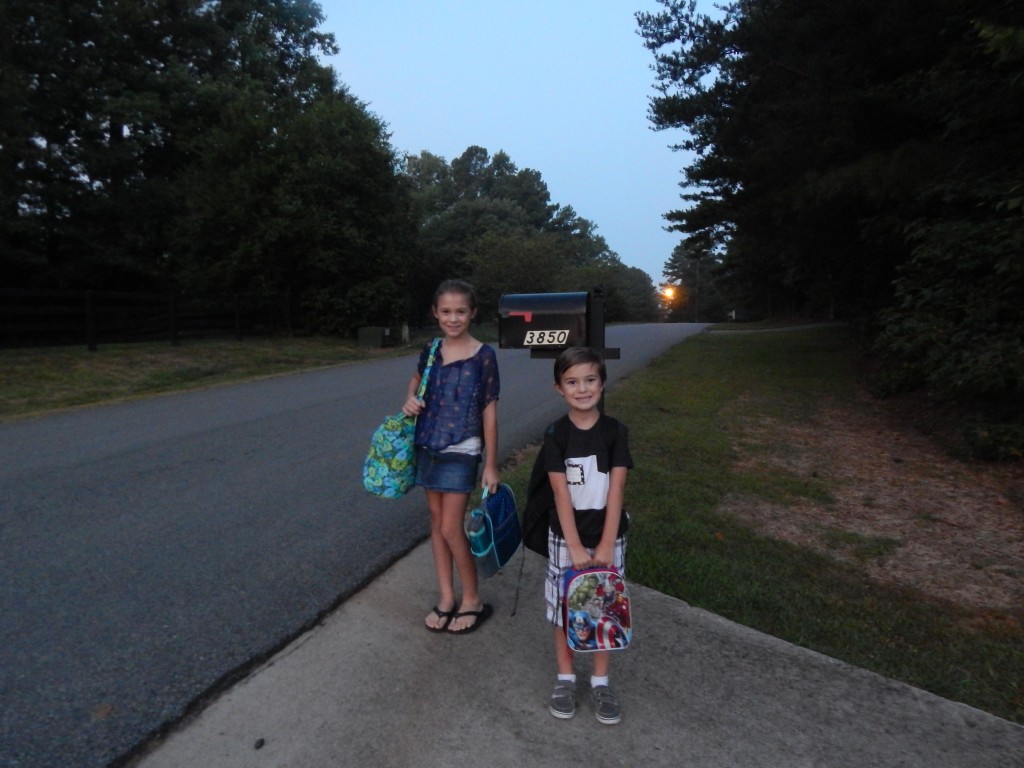 This post was inspired by Mama Kat's World's Greatest Writing Workshop.  This week's writing prompt was:  What grade is your child going in?  Share a memory you have of yourself at that age.

What grades are your children entering?  Do you remember that school year?  What are your hopes for your children this year?