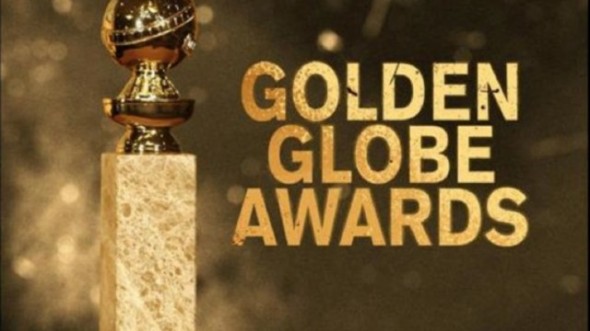 It's that time of year again.  Yay!  I love awards show season.  The Golden Globes are my favorite, because they blends movies and television and champagne.  Fun!  Once again this year the delightfully funny Tina Fey and Amy Poehler are cohosting.  Without further ado, her are my picks for the winners:
Disclaimer – I think I've only seen 5 five movies in the theaters this year, all of them with my kids.  So my guesses are based purely on critics' awards that have already been given, and the buzz from entertainment websites.  As for the television categories, I'm more confident in my choices.
Best Motion Picture – Drama
Gravity
I think it'll be Gravity over 12 Years a Slave.   Although lauded by the critics, I don't know anyone who has seen 12 Years.  The opposite is true for Gravity and I've only heard raves.
This was the last award of the night and I was wrong, again.  I got my best movie and best director opinion backwards:(.  ANd Steve McQueen is a Brit!
Best Actress  – Drama
Sandra Bullock
But don't be surprised if either Emma Thompson or Cate Blanchet wins.  If there's a foreign actor in a category, the Hollywood Foreign Press (HFP) almost always picks them!
I lost, but by this point in the show, I wasn't surprised. 
Best Actor – Drama
Mathew McConaughey
Even though I was feeling the Robert Redford love, I'm glad Matty won.  What a fantastic speech!
Best Motion Picture – Comedy or Musical
American Hustle
I am dying to see this!  Woohoo!
Best Actress – Comedy
Amy Adams
I hear she is phenomenal in American Hustle.  Meryl Streep has won 13 Golden Globes – it's time for Adams, who is 0-4 at the Globes, to win!
She was too cute up on the stage.  Very classy speech.
Best Actor – Comedy
Christian Bale
He's English, and Leo's movie is getting some F-bomb backlash.
I was wrong, wrong, wrong!
Best Supporting Actress
Jennifer Lawrence – duh!
Best Supporting Actor
Bradley Cooper
I know I'm taking a chance on this one, because Jared Leto is getting a lot of buzz.  But I think the fact that he's snubbed Hollywood for almost a decade might hurt him, because the HFP may not even know who he is.
Off on my "instinct" once again.  And how gross was his speech?
Best Director
Steve McQueen
I'm not qualified at all to comment on this, but I think they will give it to 12 Years, since they may not win any acting awards.
See Best Movie Drama comment.
Best TV Series – Drama
Breaking Bad
It KILLS me to type those two words, because with all my heart, I believe that The Good Wife is the best drama on TV.  But since this year was Breaking's last season and all the buzz surrounding the show, I think it's going to win.
I was right, but not happy about it!
Best Actress in a TV Series – Drama
Julianna Margulies
Although Kerry Washington is always a major contender.
Wow – the Robin Wright was a big surprise!  Too bad she couldn't get spousal revenge and forget to mention Sean Penn.  Classy speech, too.
Best Actor in a TV Series – Drama
Bryan Cranston
Best TV Series – Comedy or Musical
Parks and Recreation
Although, Girls could upset!
Everybody guessed wrong on this one!
Best Actress in a TV Series – Comedy
Julia Luis Dreyfus
Although the HFP may decide to give it to their host, Amy Poehler.
Guessed wrong – but notice my comment from yesterday:).  Glad Amy won, but still marking this as a loss.
Best Actor in a TV Series – Comedy
Andy Samberg
I don't watch any of these shows, but the HFP often picks one winner who has people talking and I think this category is it.  Remember Matt Leblanc's out-of-nowhere win two years ago?  And then last year, it was Don Cheadle.
Nicely played, Allison. 
Best Supporting Actor in a TV Series
Aaron Paul
I don't remember who won this, but it wasn't Aaron Paul, another bad pick for me.
Best Supporting Actress in a TV Series
Janet McTeer
I'm going with the Brit, again, even though all the TV sites are picking Sophia Vergara.  She'll probably win, but I can't pick her because I think she's the one weak link in the superb Modern Family Cast.  Monica Potter should win.  I feel the need to repeat myself, Monica Potter should win.  Her portrayal of Christina on Parenthood last season, fighting breast cancer, was heartbreaking – and inspiring.
Monica Potter was robbed!  Off on which foreigner I said would win, but foreigner she is.
Best TV Movie or Mini-series
Top of the Lake
The only one I thought was a sure bet – not.
Best Actress in a Mini-series
Helen Mirren
One of two English actresses in this category, I don't think the HFP will be able to stop themselves.  Although I'm probably wrong because every single site picked Elisabeth Moss.
I was wrong – Elisabeth Moss won.  Think I may have a hang-up on the foreigner thing – yes?
Best Actor in a Mini-series
Michael Douglas
As is tradition, I will have my phone beside me as I watch, so we can text about the dresses and who's schmoozing who!  My girl's know who I'm talking to.  Have fun watching the show and check back tomorrow to see how we did.  Also, you can print out a Golden Globes ballot here.
Do you like awards shows?  Are you going to watch the Golden Globe's?  Who are your favorites?  Who do you think WILL win?  Please share your guesses with me, as well as feedback about mine.  I'm curious to read the opinions of others!