So far, our summer is turning out to be so much fun and we've just completed the first week of our annual family road trip.  One highlight was the day we spent at Kennywood, an amusement park in the Pittsburgh area.  I have never taken the kids to such a venue without their dad (I have four kids, so I would be way outnumbered), but my friend Patty talked me into it.  I'm so glad she did, because we had a great day.
The kids were all dressed in bathing suits, because they were warned by their Pittsburgh Pals that they may get wet on some of the water rides.  I didn't wear a bathing suit, as I didn't plan to go on any of those rides.  As we approach a ride called the Raging Rapids, the kids were giddy with excitement – it was palpable.  I wanted to get in on some of their joy and seriously considered joining them on the rapids.  Patty declared that she was not interested – and made a comment about the good chances of getting soaked on this particular one.  I started to change my mind when my daughter said, "I dare you."
In February I started a year-long project to do something new every day (or something I haven't done since I was a kids) – the I Dare Allie Project.  My inspiration was the book I Dare Me, by LuAnn Cahn.  Audrey is well aware of the project, so she dangled that carrot in front of my face.  She had me.
I got on the huge inner tube with my daughter and Patty's two girl's.  All three were in swimsuits and I mused out loud that I would be the one to get soaked, since I was in street clothes.  Totally jinxed myself – because I got drenched.  And guess what?  Patty was standing on the bridge and captured it all on film!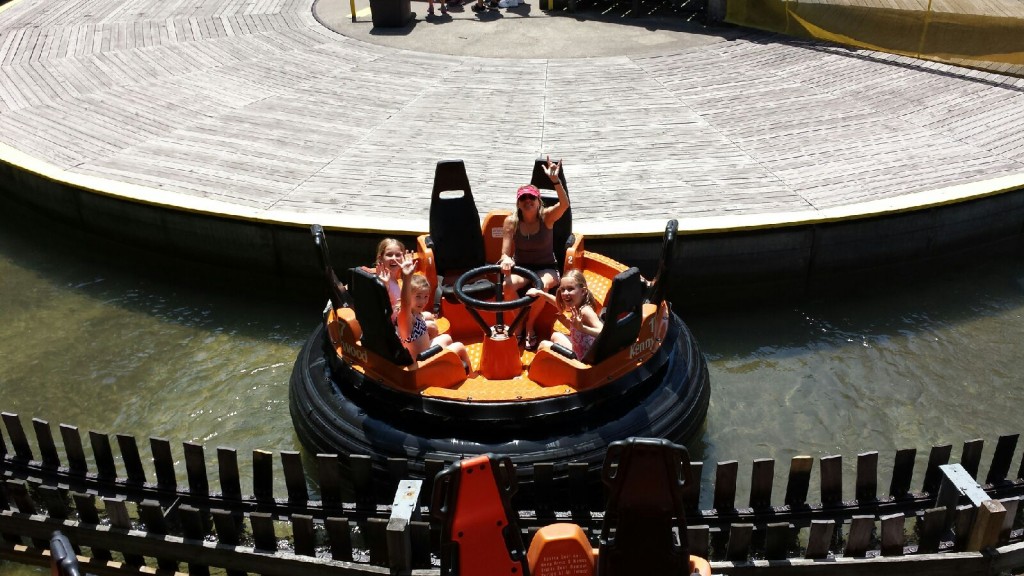 I'm in the red visor.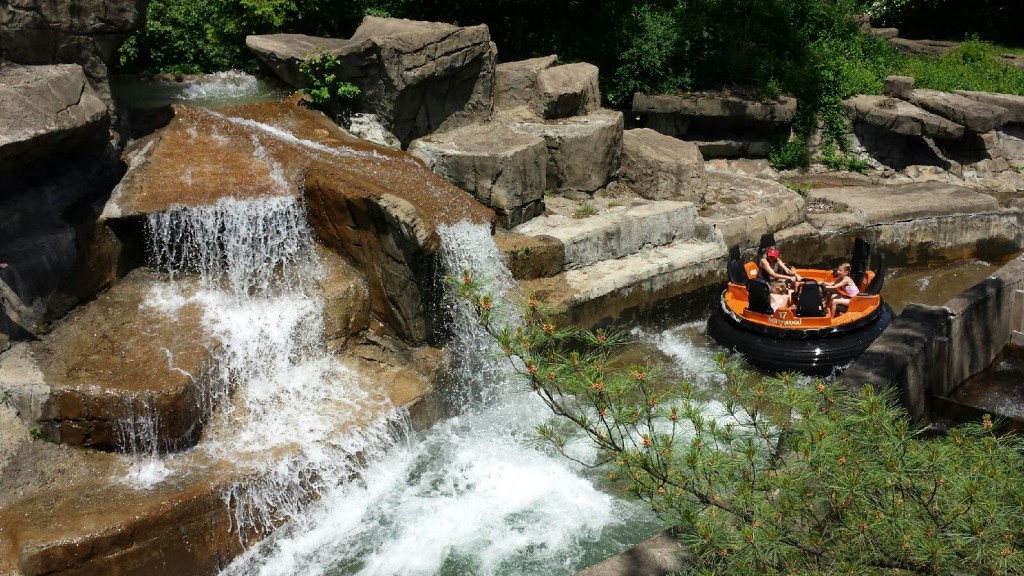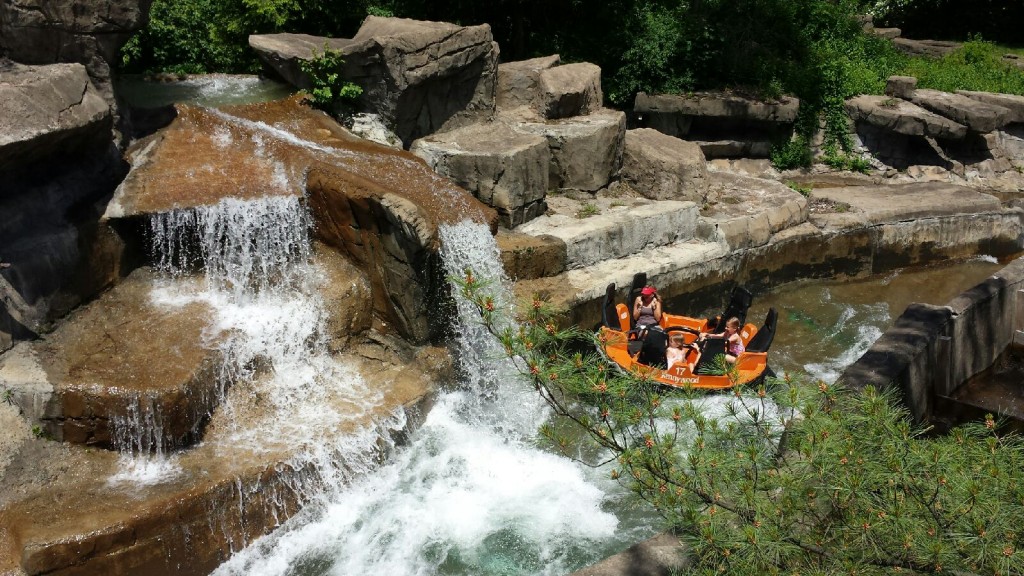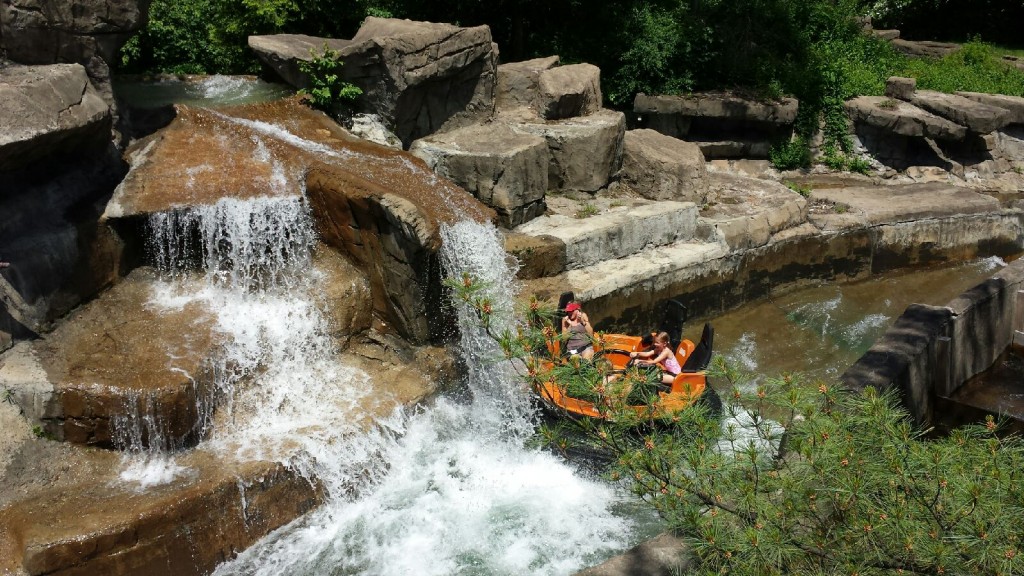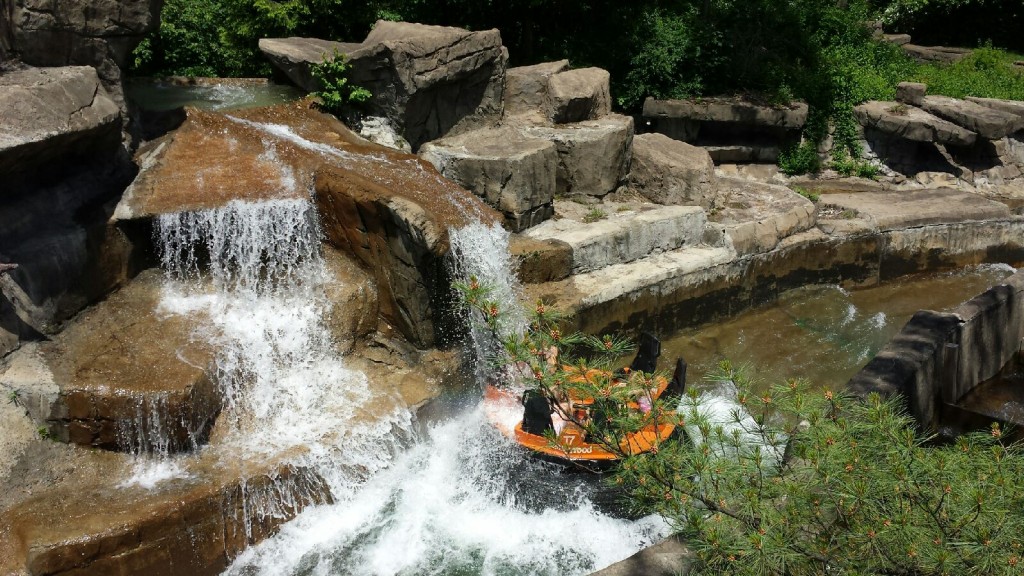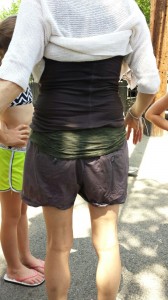 Although I had a spare t-shirt, I had to buy a pair of shorts in the gift shop – with "Kennywood" printed on the bottom!  I've sunk to a new low, all in my quest to be a cool mom on the road trip.  Just call me Brittney!
This post was inspired by the word "dare," for Mama Kat's World's Greatest Writing Workshop.

When was the last time you were on a water ride?  What was your last dare?